Getting a beach apartment in times of pandemic is a dream for most families. This holiday home combines glamour vibes with beach motifs for a colorful lifestyle.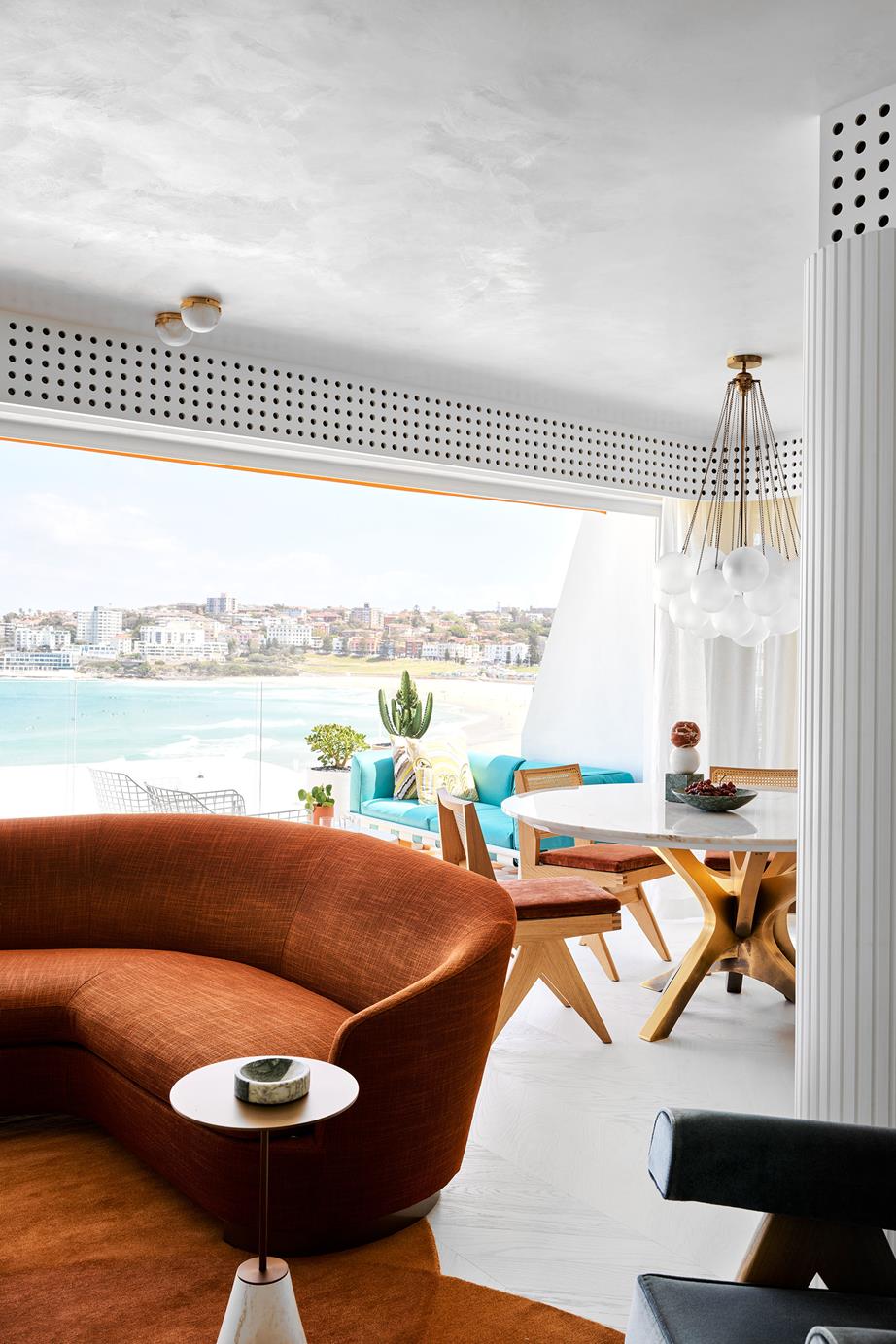 A BEACH APARTMENT WITH GLAMOUR VIBES
The pandemic made this Sydney family move from the eastern suburbs to a 70's apartment in Bondi Beach. An iconic location with spectacular views where they could live a new lifestyle with holiday vibes. The unrenovated beach apartment needed some work from interior designer Greg Natale. His bold and individual approach was crucial to give the new home a beachy look without the classic coastal style.

ABOUT GREG NATALE
Since its launch in 2001, Greg Natale Design has brought its expertise in architecture and interior design to the creation of stunning, sophisticated and unforgettable spaces.
The bold use of pattern and colour for which Greg Natale is known has become one of the practice's signature features, together with an intricate approach to layering that speaks of luxe livability. These have contributed to making Greg Natale Design one of Australia's top design firms and Greg himself one of its most sought-after talents.
The challenge was to make this space entertaining and relaxing. It had to accommodate a couple and their three children and dog. The exterior had been recently renovated so the focus was on the inside. The clients let Natale express his creativity so he went "full-on extravaganza".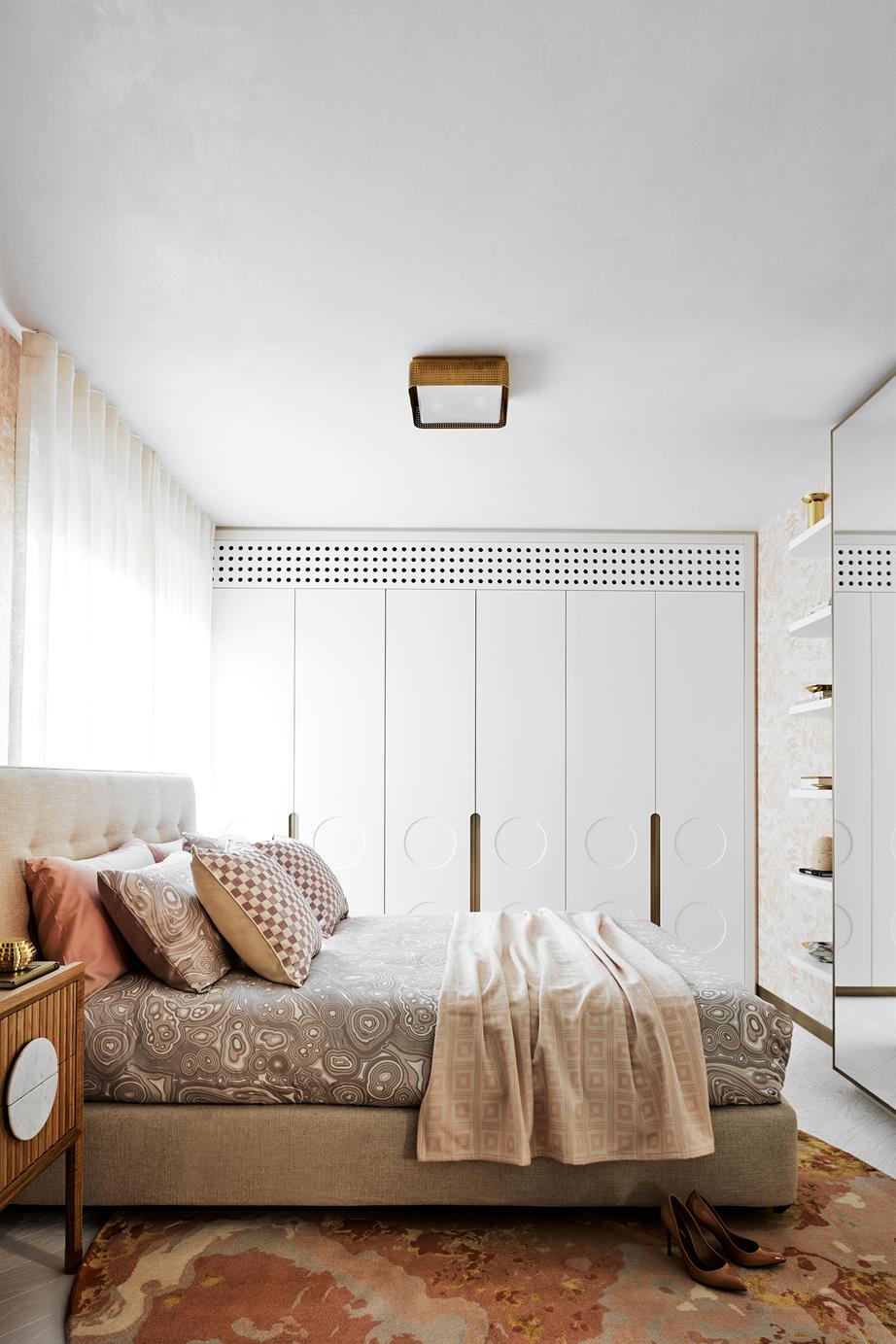 Greg felt inspired by the Art-Deco buildings across the road and the colors and forms surrounding the three-bedroom apartment. The house had a typical 70's layout so the first order of business was to create an open concept that later inspired the circle motif.
The interior designer also added ocean and beach elements maintaining a luminous space that mixed contemporary and mid-century furniture. Natale was able to make this apartment feel much bigger than it is, mastering the space perceptions and combining with colours and furniture that suited perfectly in the space.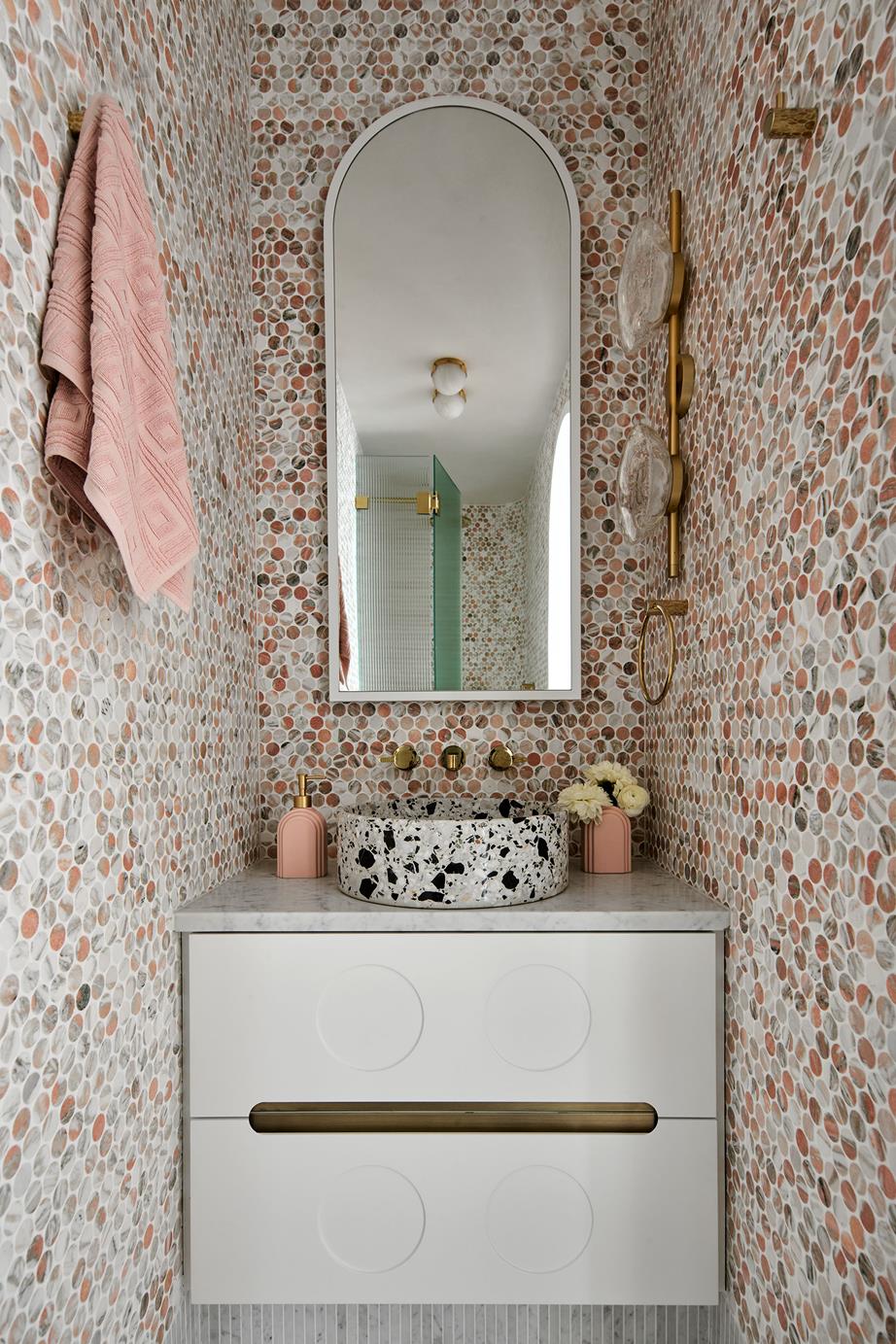 A TERRACE OVERLOOKING THE SEA
The showpiece of the apartment was the terrace. With Almafi tiles that evoked the chic glamour style that made the space pop. The entire mood of the beach apartment is relaxed yet glamourous making this family feel like they live on holiday 24/7.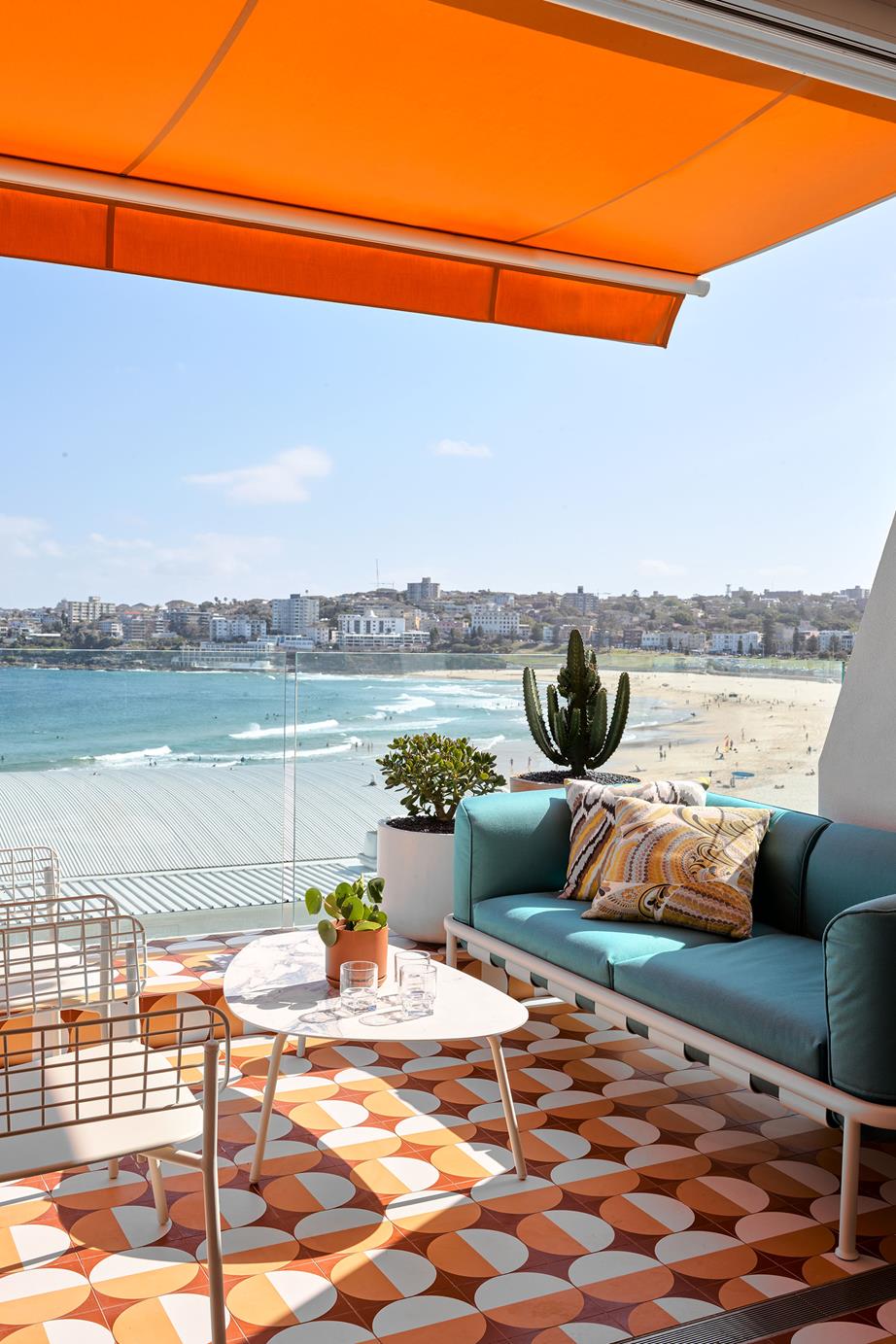 DO YOU LOVE INTERIOR DESIGN?
Since you have come this far, we kindly invite you to download the Hommés Studio Catalog and discover furniture, lighting, and home accessories – designed by and for interior design lovers.
Pay a visit to ACH Collection website as well and discover high-end homeware and pet accessories that no design lover has ever imagined even in their wildest dreams.

Source: Homes to Love
Photographer: Anson Smart