This authentic home in California is full of colors and beautiful inspirations. Designed by Sally Breer and Jake Rodehuth-Harrison from ETC.etera, the project translates everything the owners imagined for their family house.
We are sure you already listened to the phrase "less is more," but the opposite happens in this home in California. Here, everything should look for more – more colors, textures, and lightning. The final result of it shows a wonderful home.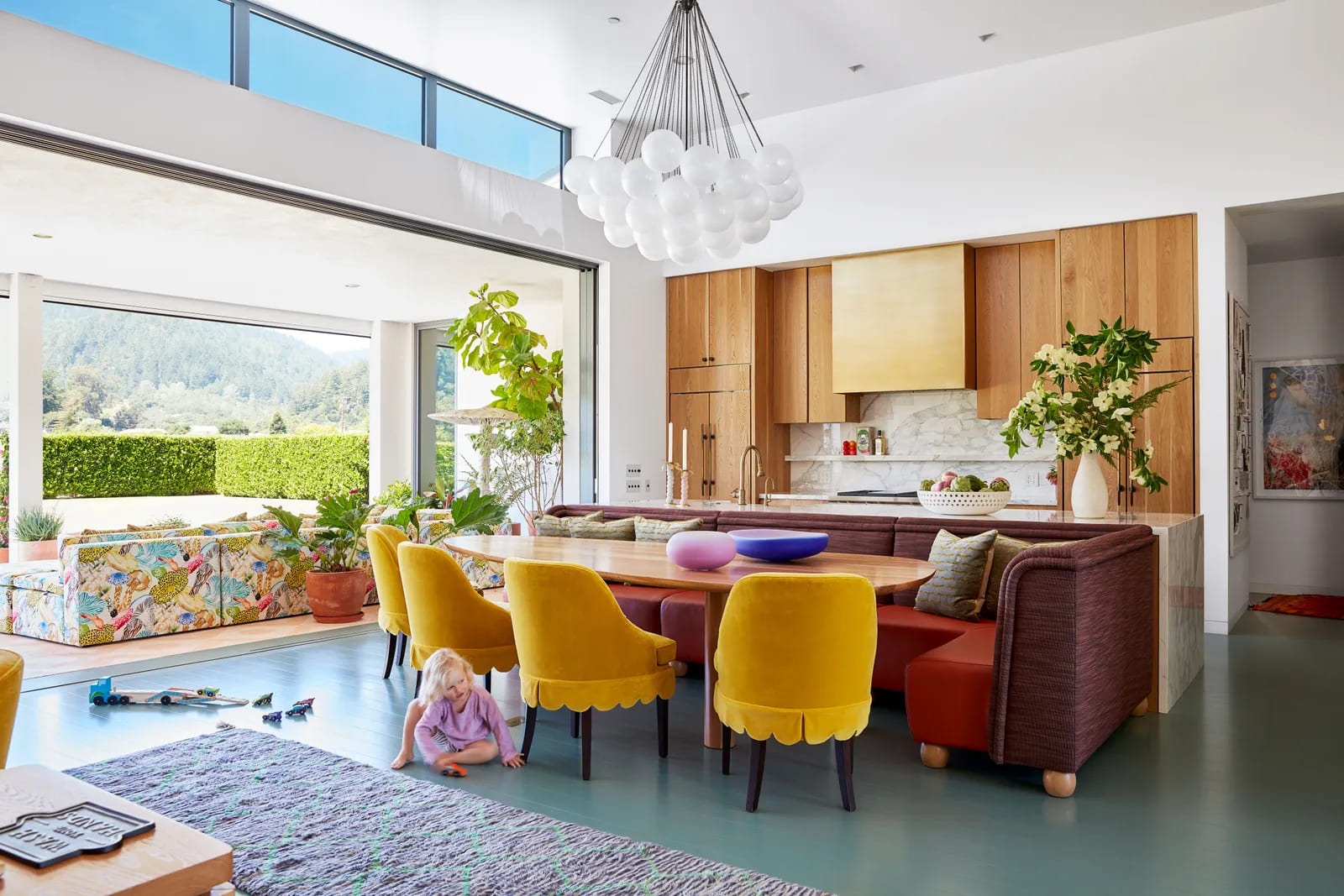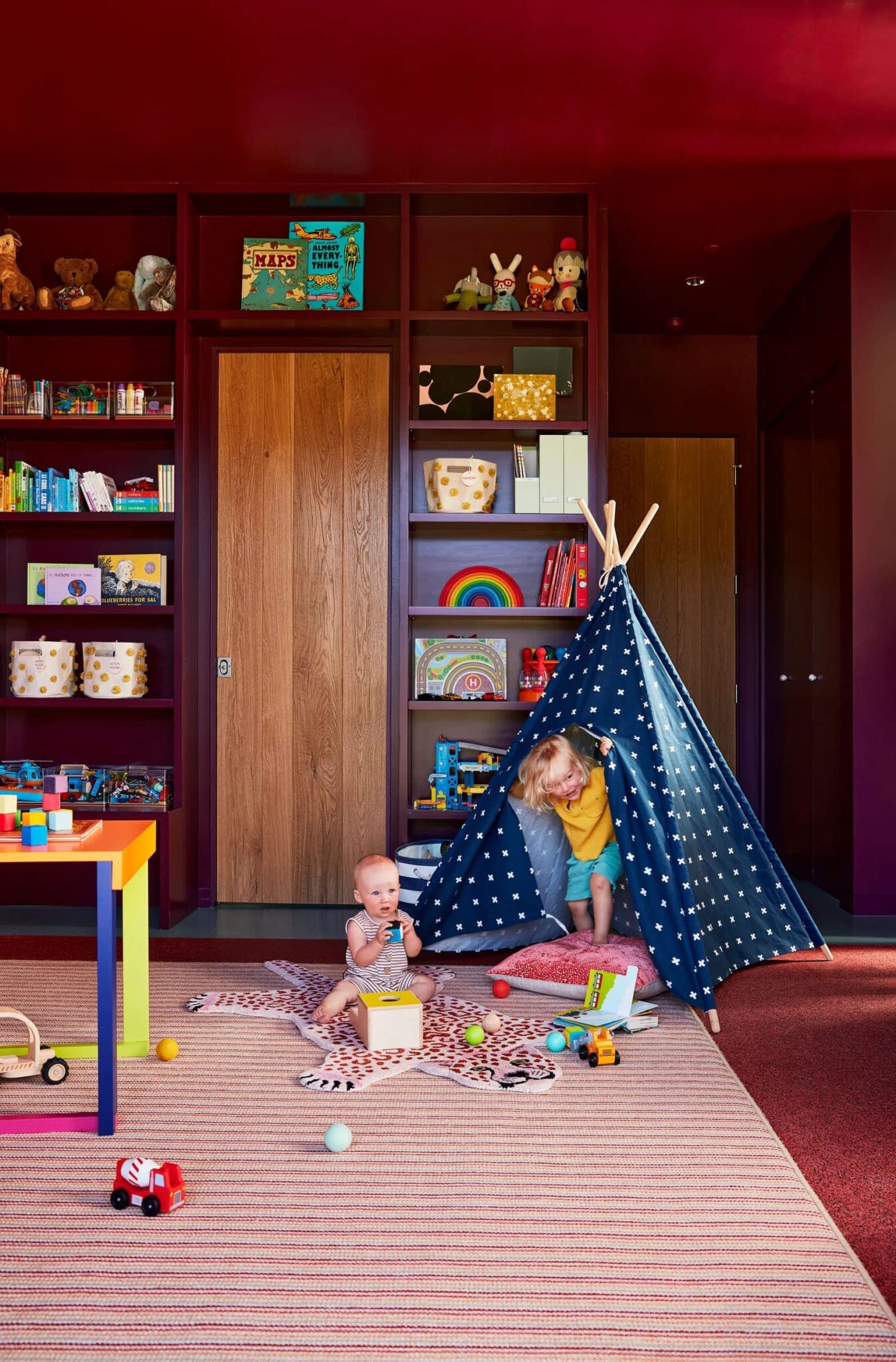 According to the designers, Sally Breer and Jake Rodehuth – the house owners love colors and patterns and are always looking for more – they decided to do an interior layout that could surprise the couple that was looking for a happy, bright and fun home.
To be a dream house – this home in California required some changes from a grey space to a colorful and inspiring home. The central architectural interventions were in the kitchen and the main bathroom.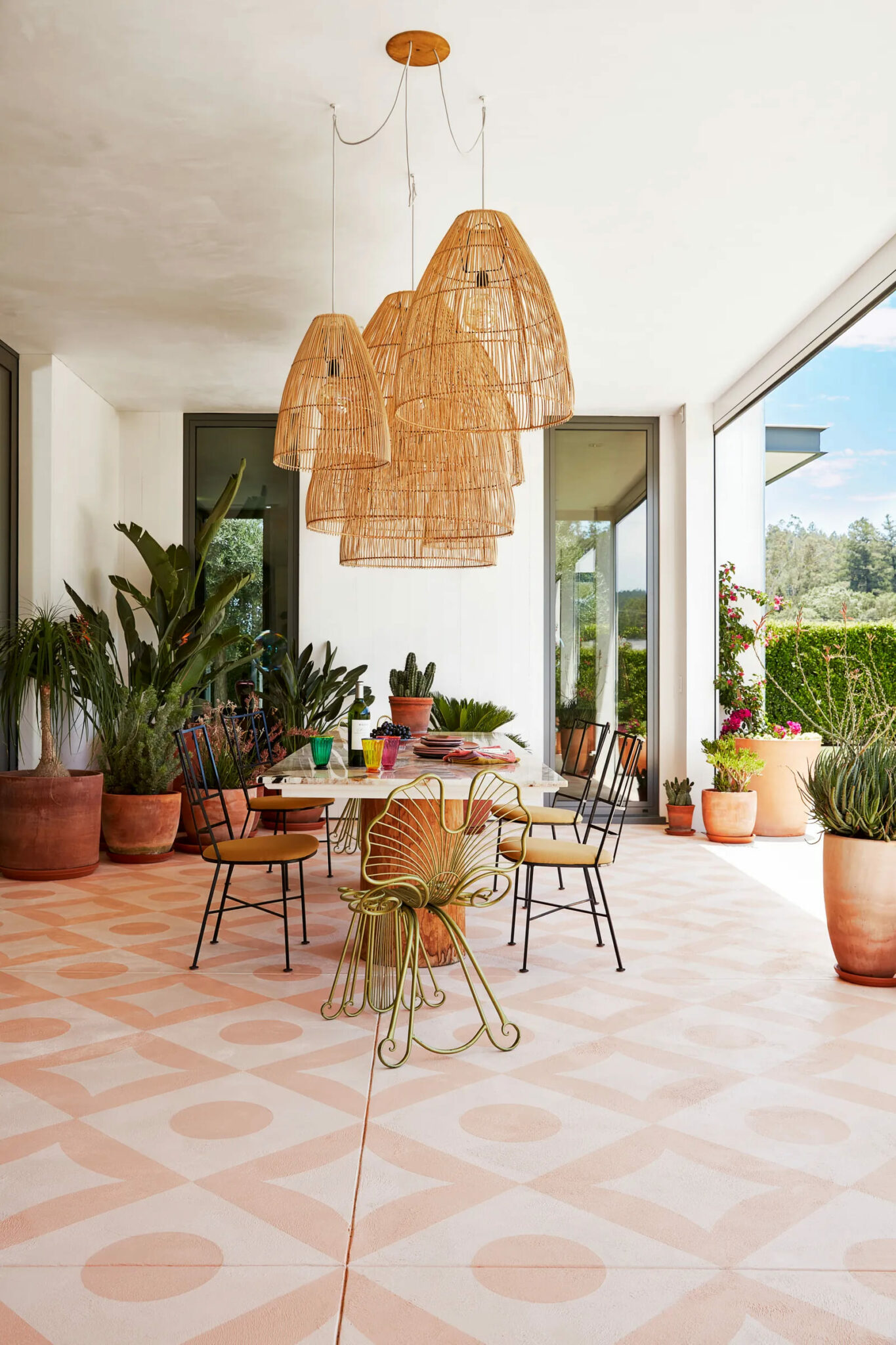 Cinco Chair Gold

Bar Chair

$

3.697

Marina Armchair Fern

Armchair

$

3.998

Prymo Dining Table Nero

Dining Table

$

12.825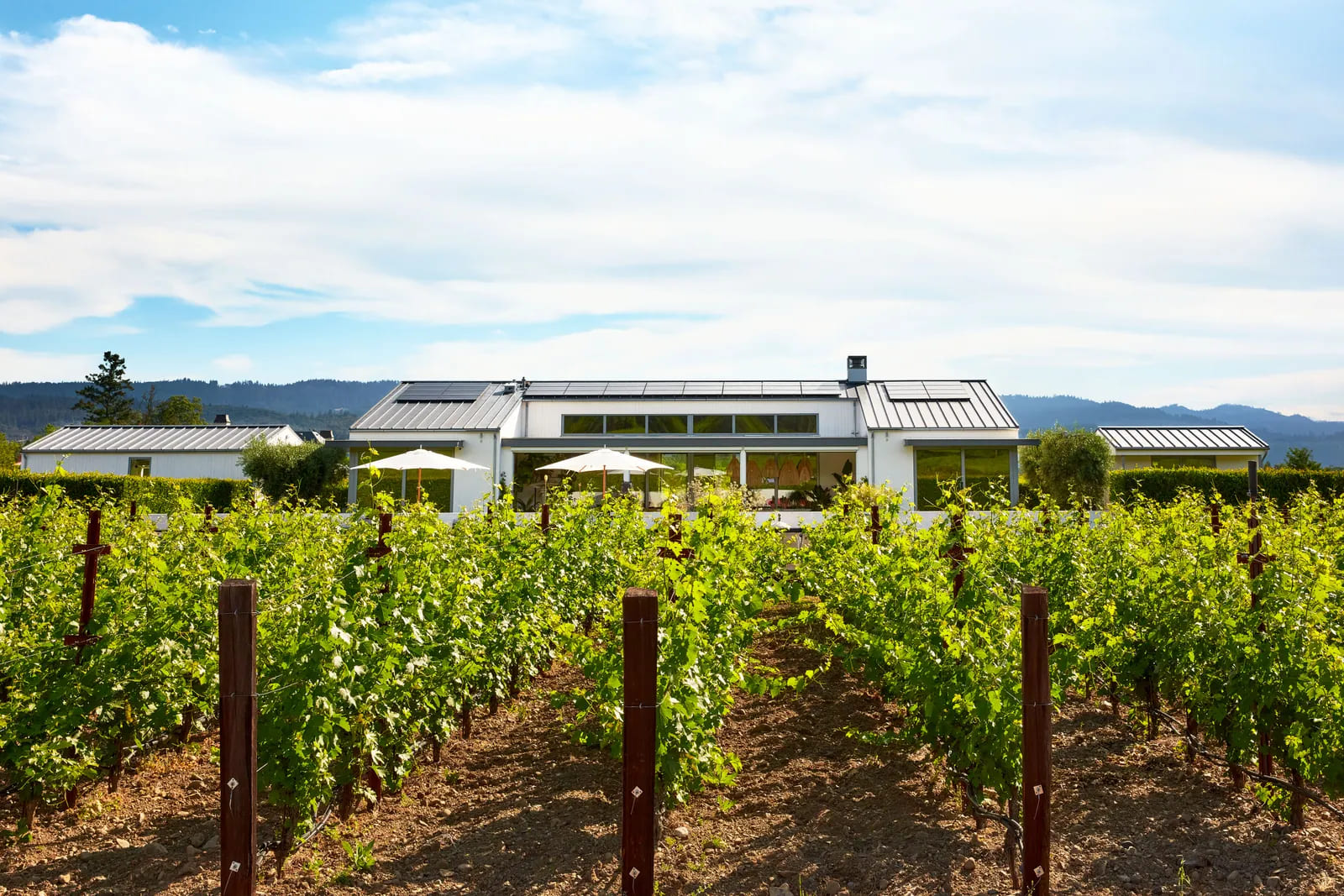 For an inspirational and colorful home, the designers choose to go with bright furniture, fabrics, and wall coverings. One of the house's highlights is the excellent living room – divided into two different areas: Kitching and living. There are colors in every choice of this house in California – from the furniture to the walls. For complete kaleidoscopic immersion, an ombrém wallpaper completes the room look in the living room.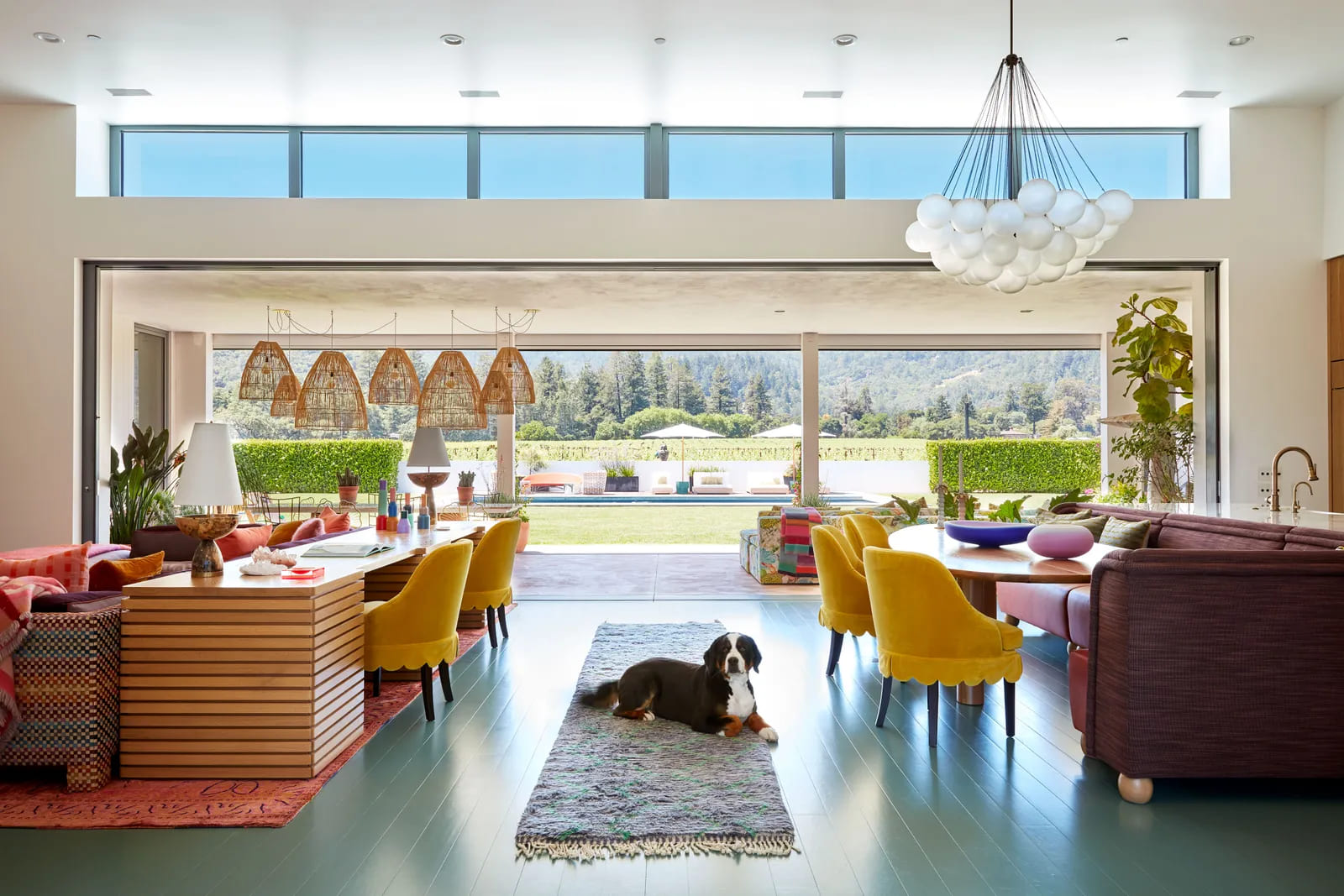 In the couple's bedroom, a watercolor-inspired pattern gives the tone for the space – where it goes from the walls to the bed, and a stunning view from the property completes this beautiful scenario.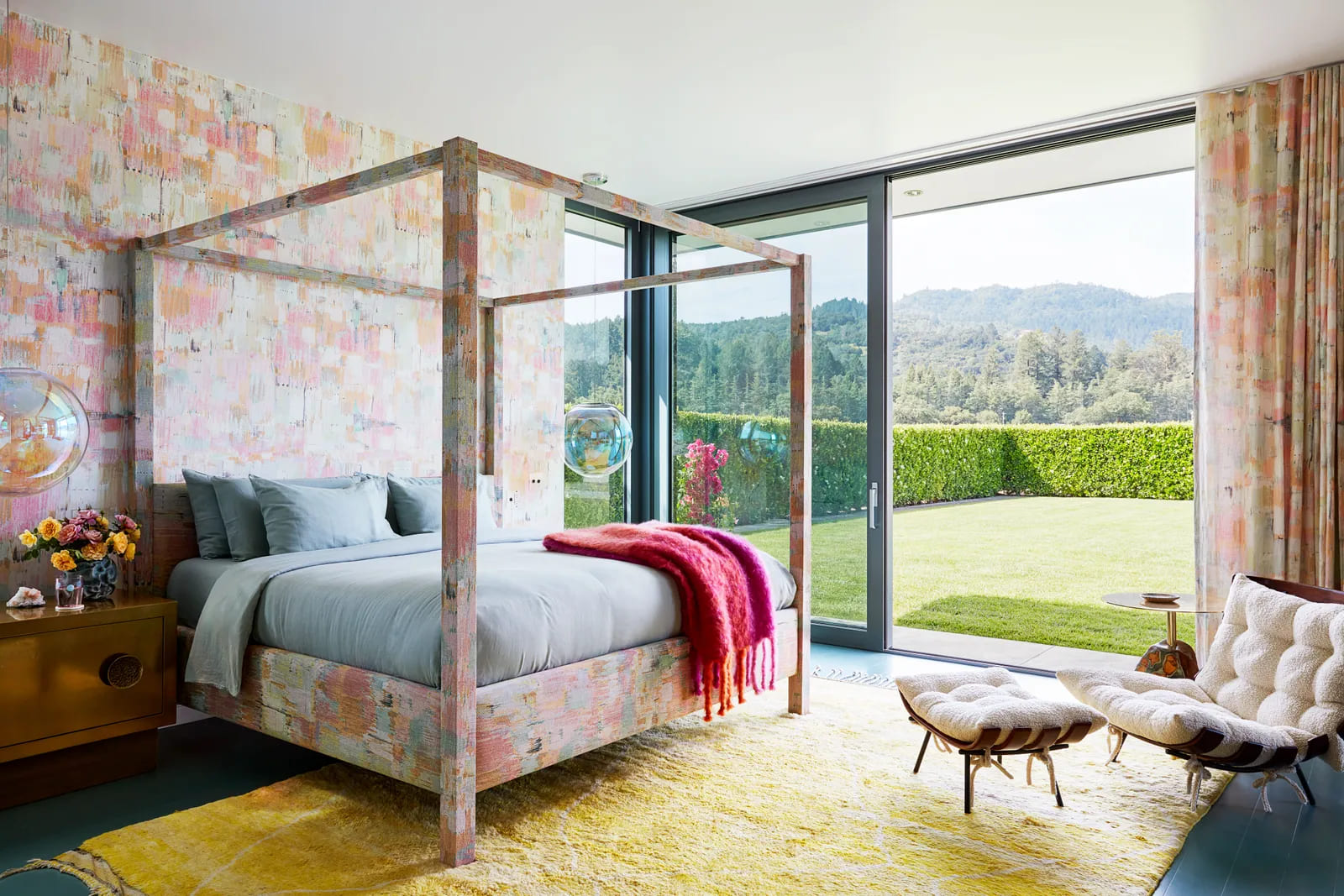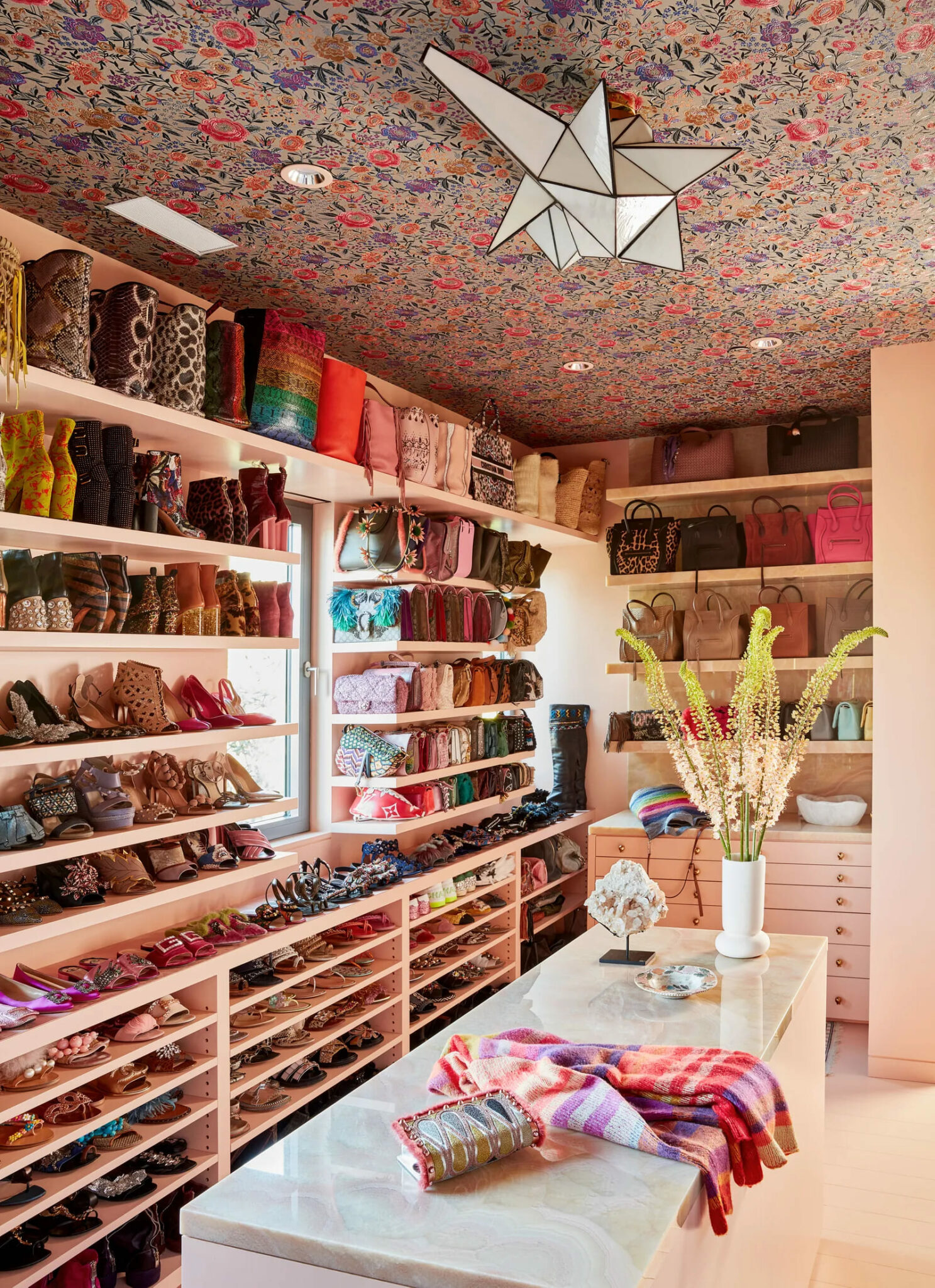 For the children's rooms, there is color and inspiring elements. One of the bedrooms has a jungle-palm wallpaper and a yellow floor, and the other is full of neon dinosaurs and flowers.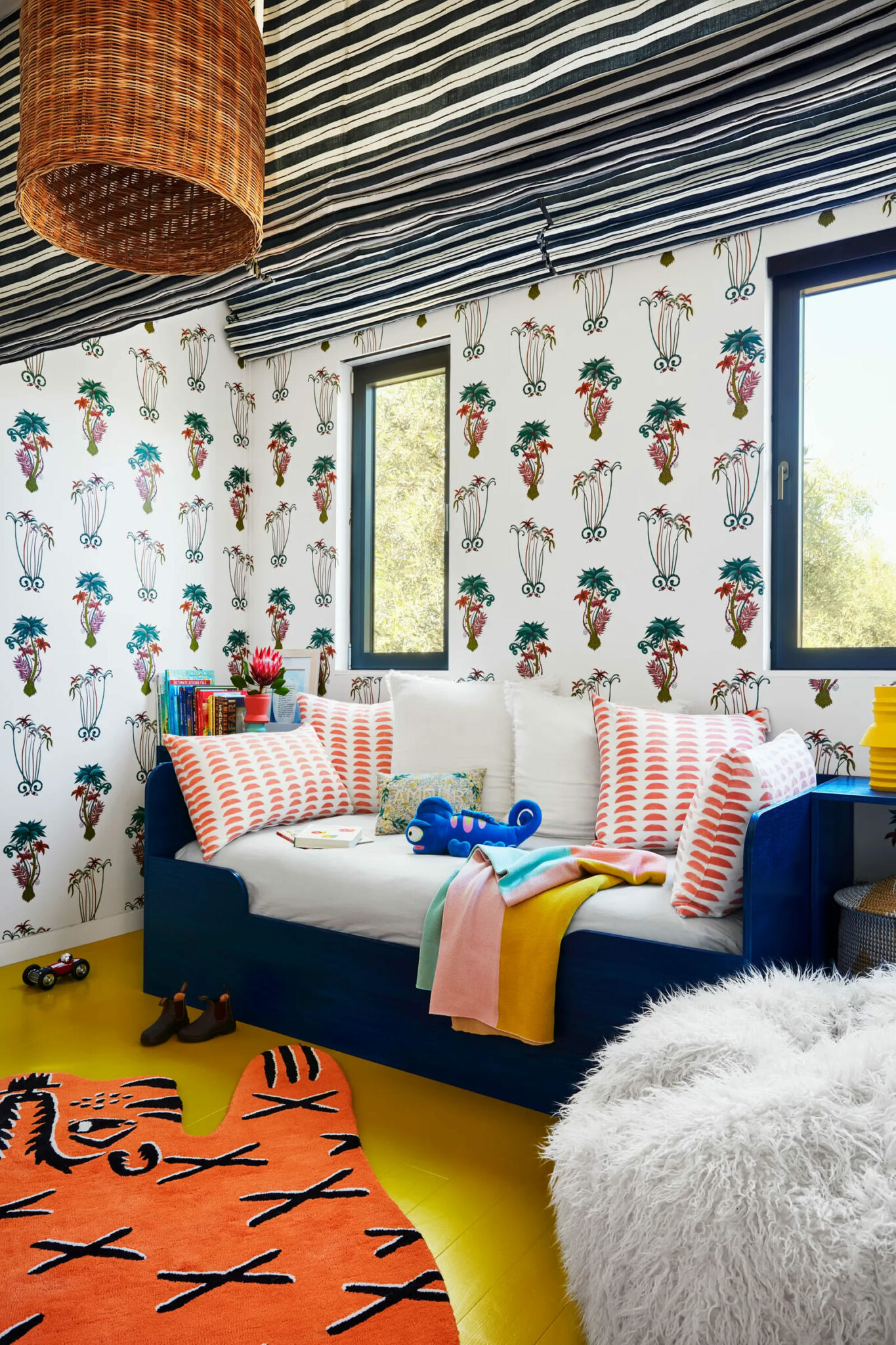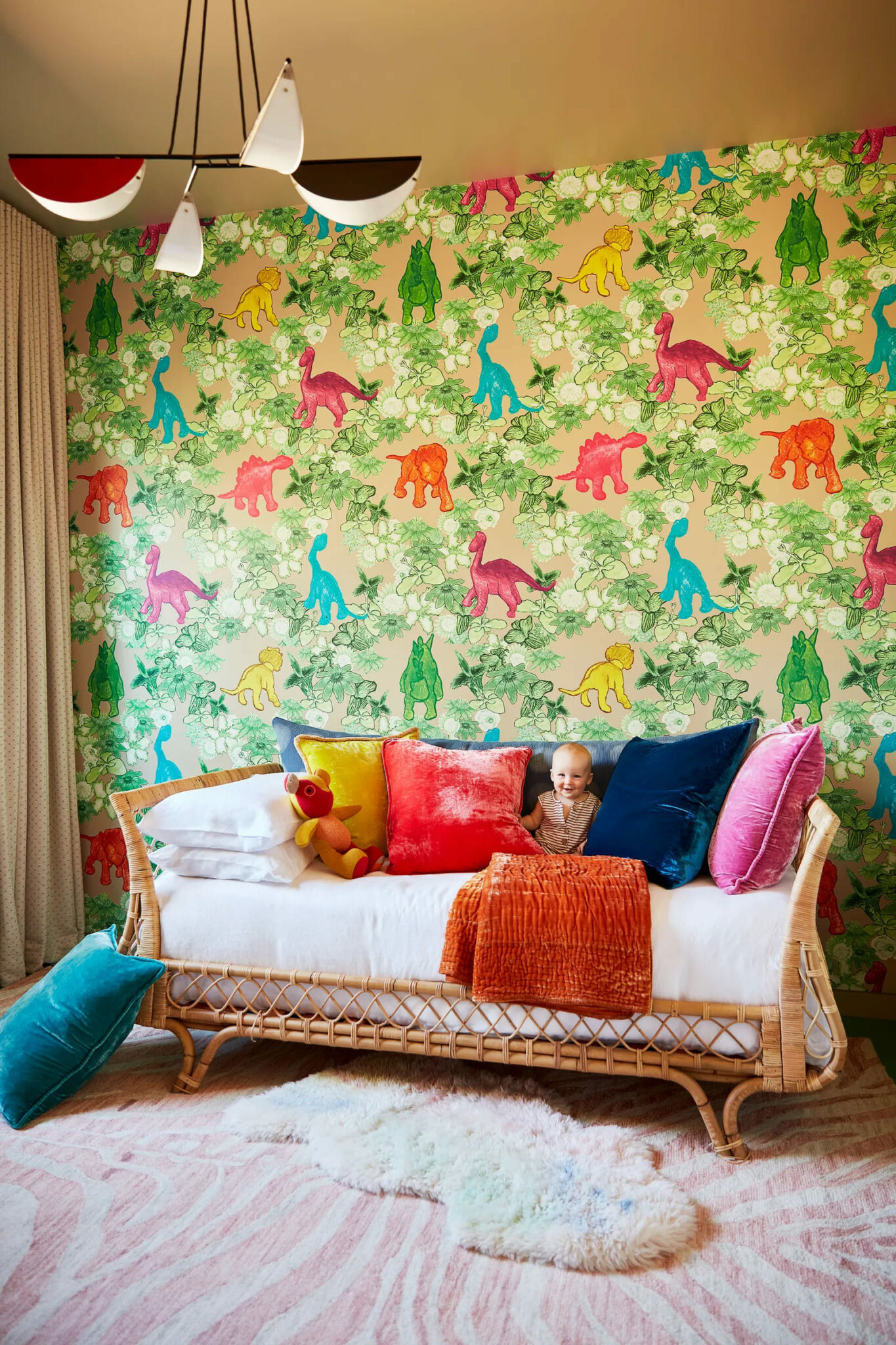 For the owner, Samantha Rudd, this house in California translates not just her love for colors – but also inspires the family with bright and fun spaces.
This home in California is the perfect example of how vibrant colors, fun furniture, and textures can make a space unique. But if you are into a minimalist vibe, you should pay a visit to our Modern Adobe room- a flawless illustration of how a minimalist space can be stunning.
ARE YOU INTO INTERIOR DESIGN?
If so, discover modern furniture and lighting designed by design lovers for design lovers. All you need is to download the Hommés Studio catalog. To complete your interior design project, choose the high-end homeware by ACH Collection.

Source: AD Photos: Laura Resen