What is wabi-sabi? And how to design a wabi-sabi home? Discover the Japanese philosophy that became the most beloved interior design trend of the moment.
WHAT IS WABI-SABI?
Wabi-sabi is the most beloved interior design trend of the moment. The design style is the manifestation of wabi-sabi. This Japanese philosophy embraces a way of living deeply rooted in nature, finding beauty and purpose in natural imperfection and in the lifecycle of anything as it is with its flaws and all.
Wabi-sabi is actually the combination of two words. Wabi means that kind of beauty found in asymmetry and roughness, like an unglazed handmade ceramic figure. It is simplicity, impermanence, flaws, and imperfection. Sabi is the beauty found in the passage of time, in someone or something's aging landmarks, like wrinkles around the eyes or stains on the surface of an old mirror. It is the appreciation of becoming old.
In this manner, wabi-sabi is a Japanese philosophy and interior design aesthetic that embraces the beauty of any substance or being in its most natural and raw form, giving a unique aesthetic and sense of comfort with simplicity.
Wabi-sabi looks into life and into design as 'imperfect, impermanent, and incomplete'.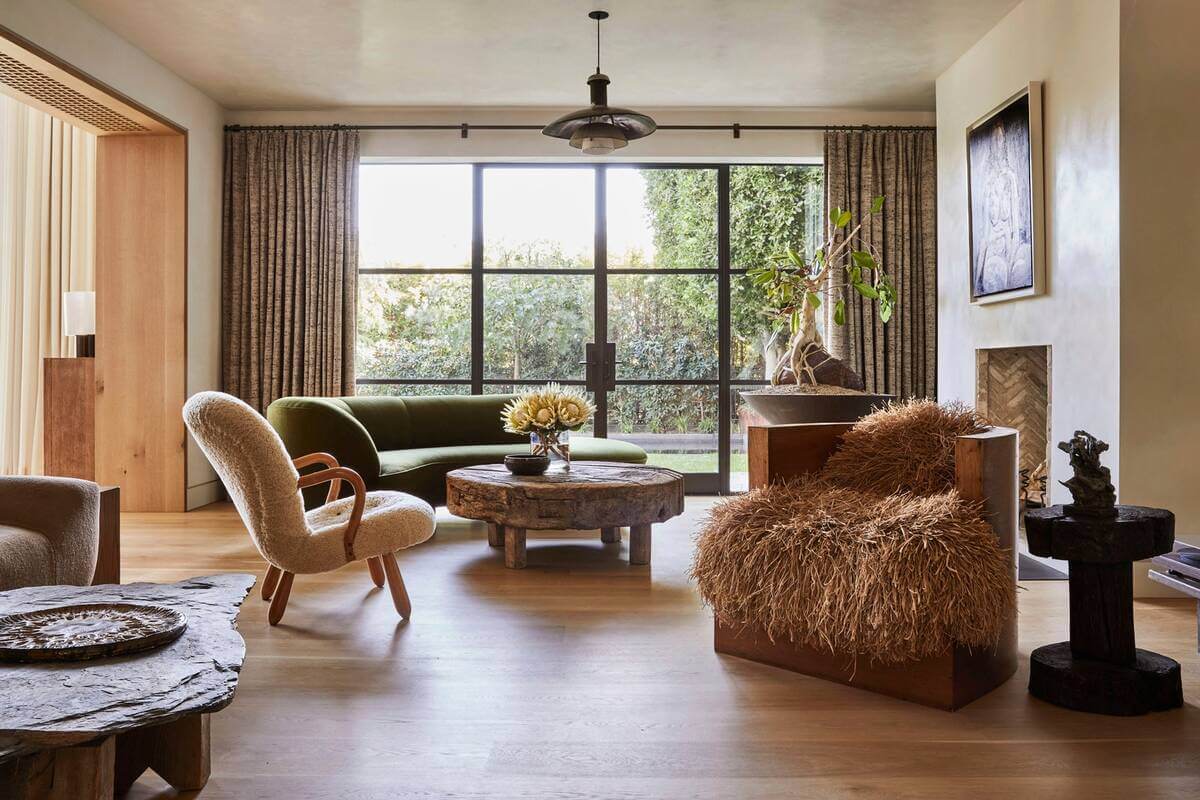 WHAT IS WABI-SABI ARCHITECTURE & INTERIOR DESIGN?
What is wabi-sabi when it comes to architecture? And how to design a wabi-sabi home? Japanese architecture always has been expressing the wabi-sabi way of living. As the philosophy of authenticity, wabi-sabi architecture and interior design contrasts with westernized beauty standards that seek unachievable and unnatural perfection. Wabi-sabi architecture and interior design's archetypes are organic and sustainable materials, unglazed and unpolished finishes, as well as irregular, raw, flawed, textures.
In a contemporary interpretation, wabi-sabi is the epitome of sustainable design and modern organic living.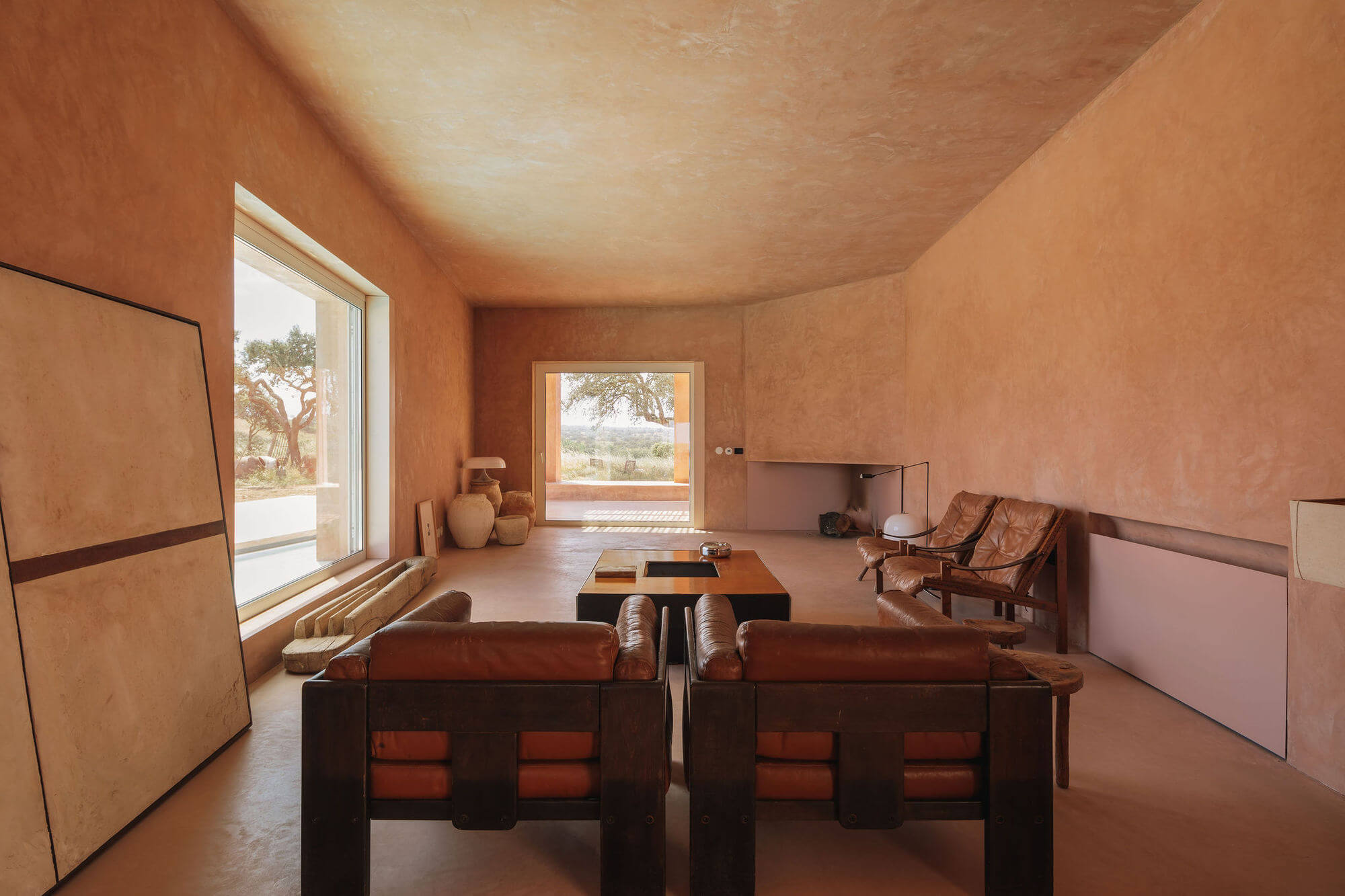 HOW TO DESIGN A WABI-SABI HOME?
It's hard to tell how to design a wabi-sabi home due to what is wabi-sabi philosophy. Nature and authenticity have no rules – and wabi-sabi interior design is all about nature's rules.
Nevertheless, there are essential features to designing a wabi-sabi home that will lead to homes more real, pure, honest. Homes with a more peaceful and immersive ambiance, and a stronger synergy between individuals and objects.
The guidelines to design a wabi-sabi home start from a minimalist aesthetic, a pale color palette, organic materials, and rough textures. With all the popularity and healthful reputation, here is how to design a wabi-sabi home.
1. ORGANIC MATERIALS
An interior design can only be wabi-sabi if its building materials, furniture, and decorative objects are organic, sustainable, and are as harmless as possible to the surrounding fauna and flora. Furthermore, using local materials for construction is a great architectonic practice.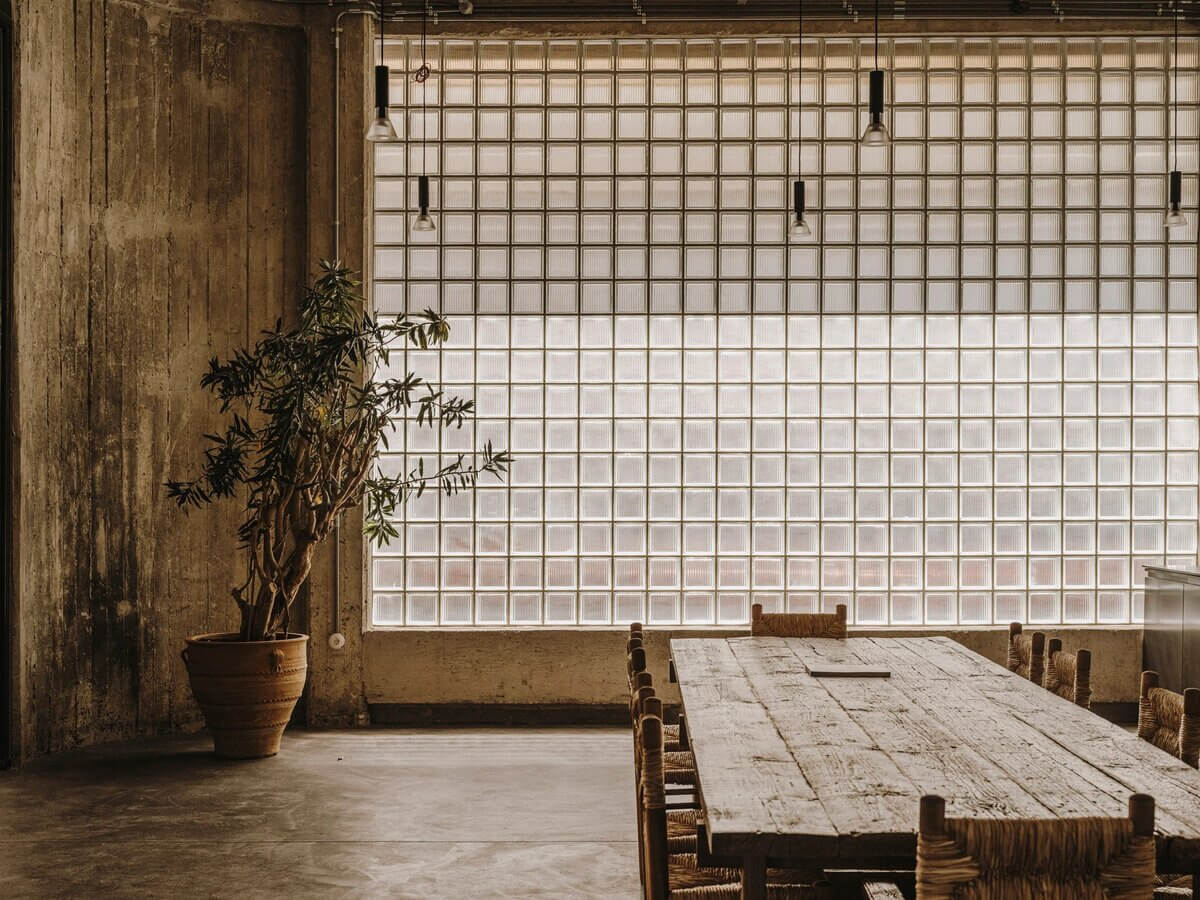 2. DECOR WITH BRUTALIST FURNITURE
Brutalist furniture is the best furniture design style to decorate a wabi-sabi home. Tree trunks are great for dining, coffee, and side tables. The brutalist furniture style is incredibly versatile – you can find it either in a minimalist or maximalist interior design project.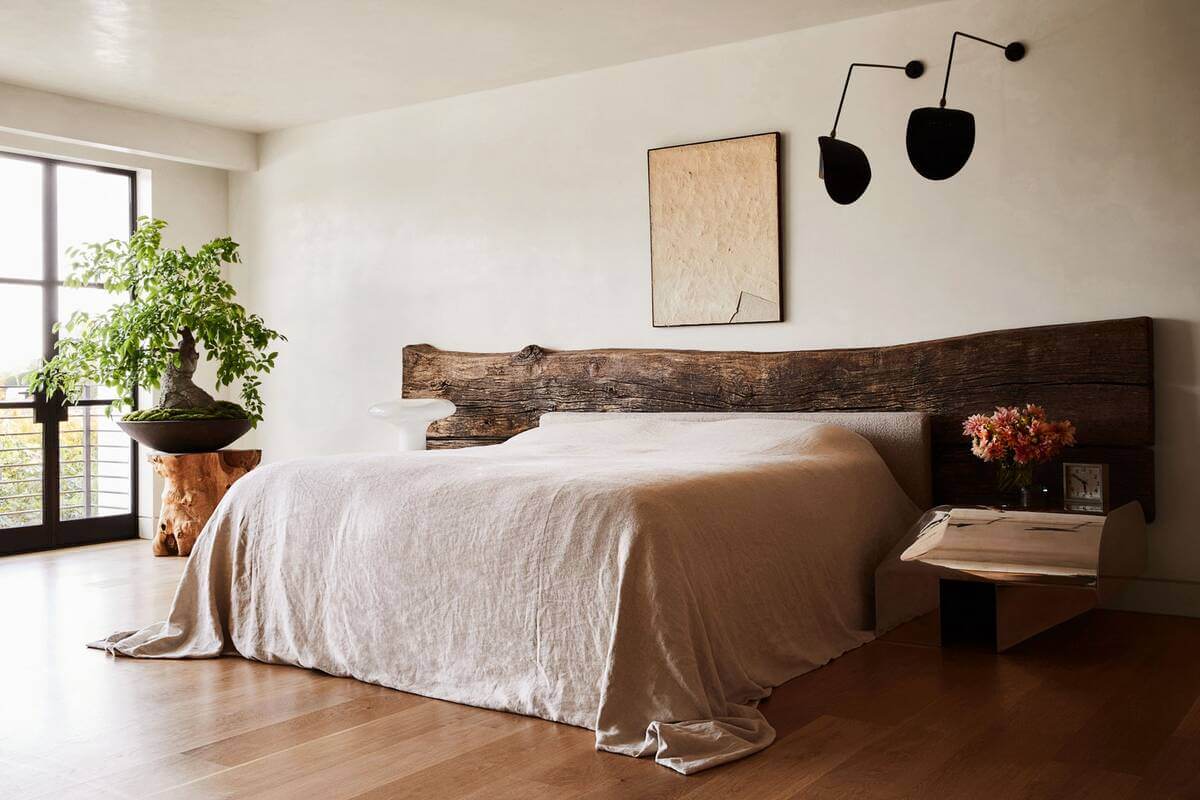 3. BE COLOR MODEST
It is very unlikely to find a color palette more respectful of nature and its shapes and textures than neutral hues. Respect the natural tones of each wall, each object, each fabric, and – most importantly – its decoloring over time.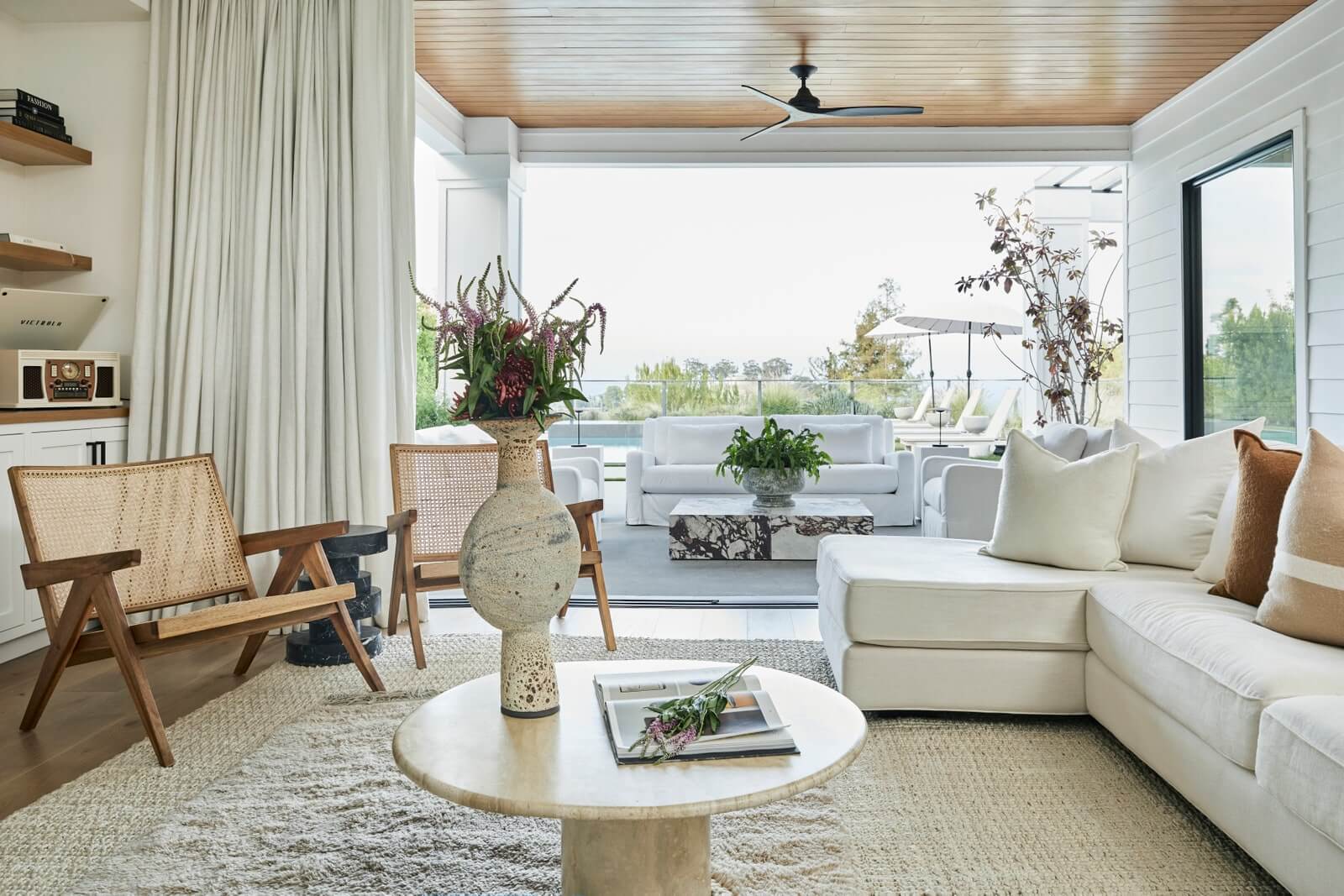 4. LOOK FOR VINTAGE TREASURES
Wabi-sabi looks tenderly into objects with history and its aging marks are highly appreciated. Decor your wabi-sabi home with vintage furniture, pre-owned. It can be a good leather sofa, a wood rocking chair, or a standing wall mirror. Vintage objects are meaningful and sustainable – on one hand, they've been meaningful to someone before, on another hand, they're sustainable.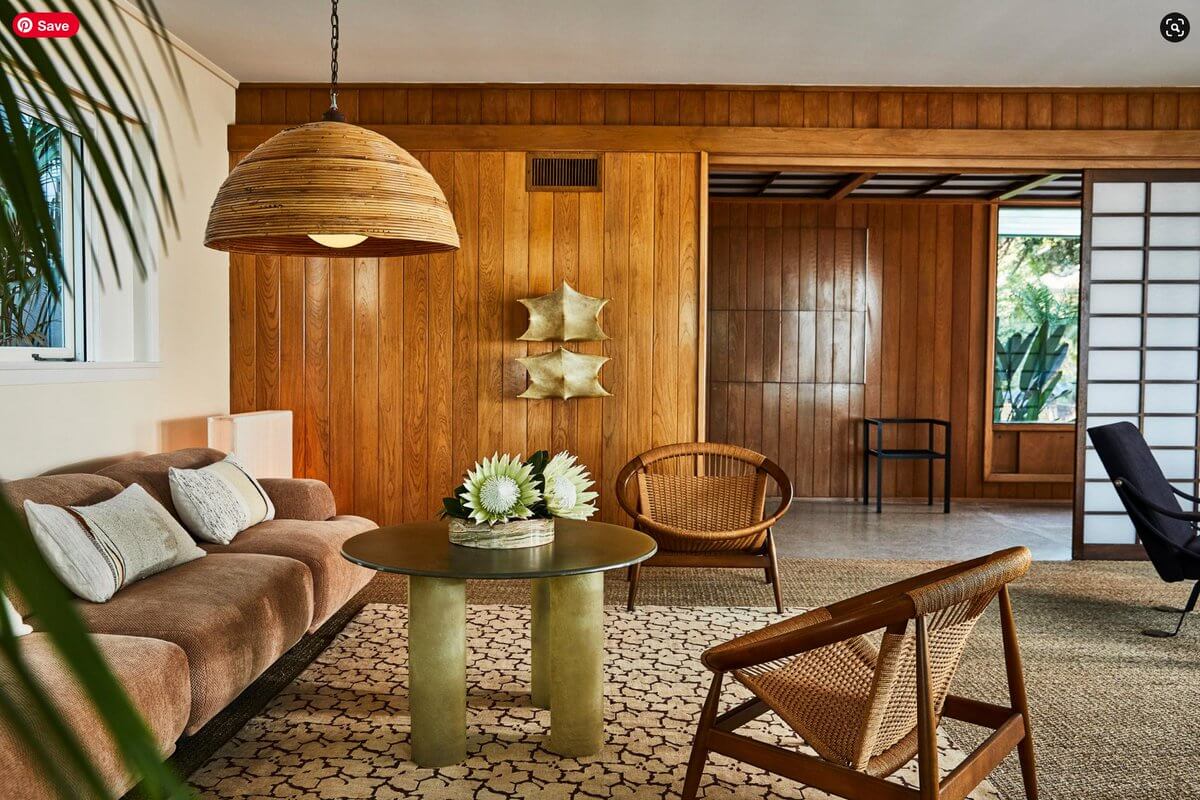 5. ADD ONE-OF-A-KIND DECORATIONS
Handmade objects are great options to design a wabi-sabi home. They're often unrepeatable, having unique features. A made-to-order decor piece or customizable furniture strengths the connection between you and the objects you inhabit with.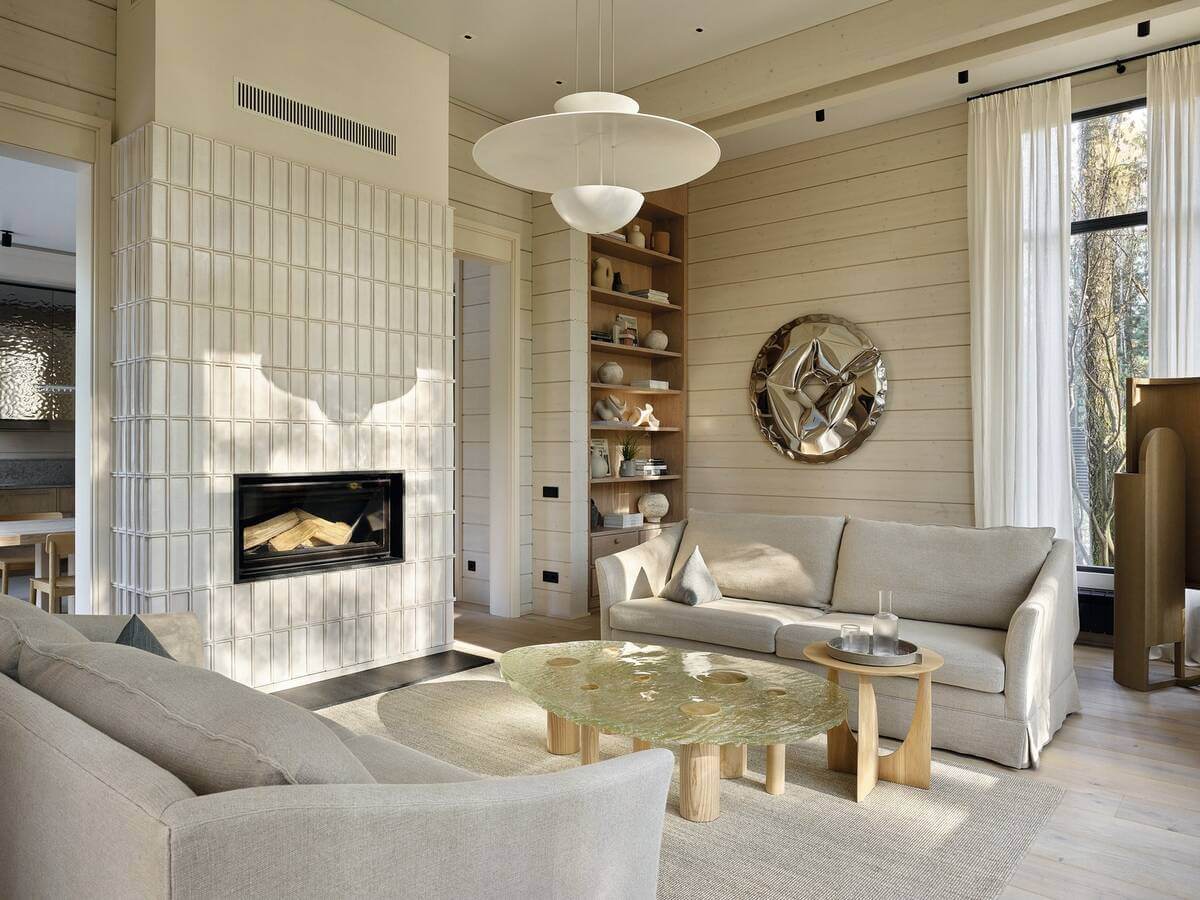 6. MAKE YOUR INTERIOR DESIGN IMPERMANENT WITH PLANTS
Adding greenery to your wabi-sabi home will enhance the principles of 'imperfect, impermanent, incomplete. Indoor gardens are an ever-evolving interior design element.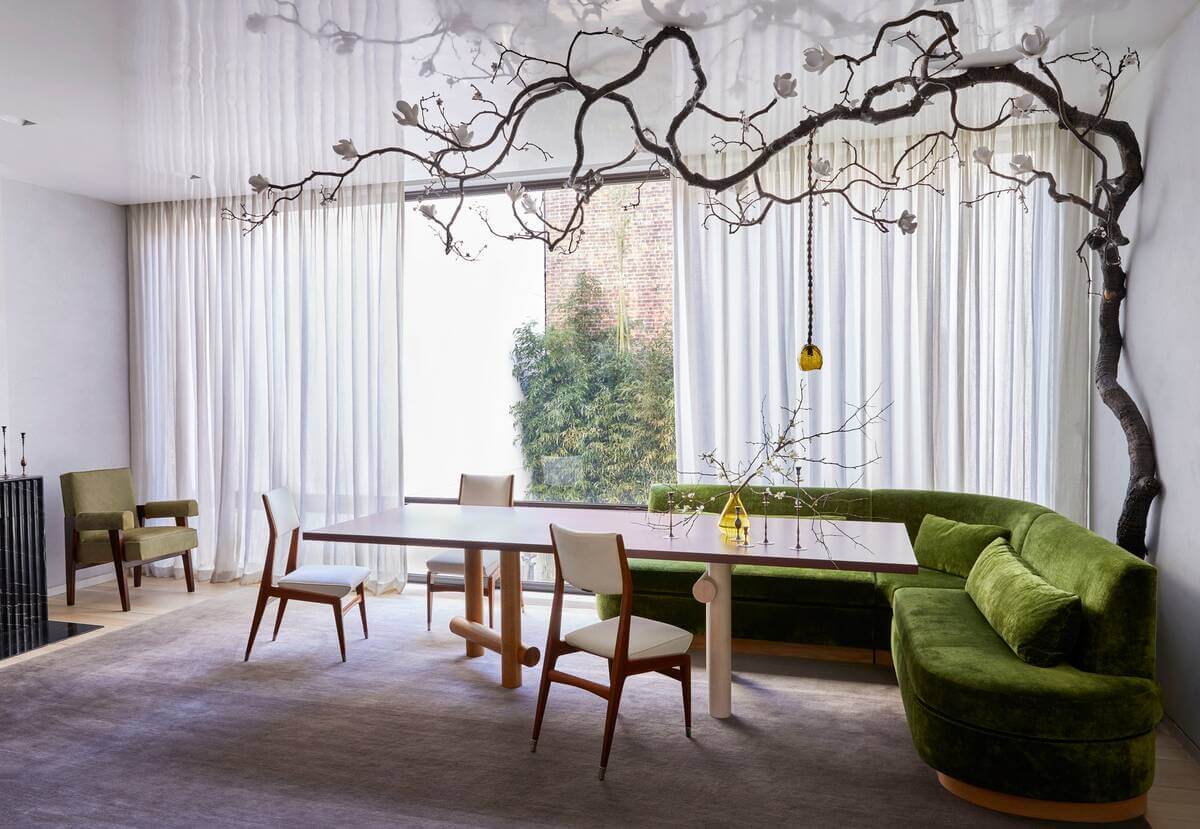 ARE YOU INTO INTERIOR DESIGN?
If so, discover modern furniture and lighting designed by design lovers for design lovers. All you need is to download the Hommés Studio catalog. To complete your interior design project, choose the high-end homeware by ACH Collection.