Are you looking for inspiration for a living room design? You are in the right place; discover how to design a living room like a star.
Before starting a new project or being updated on the latest trends in the interior world, it's also good to look for inspiration. And we can say that celebrities are always a good reference when the topic is trends, and of course, they are also excellent references when talking about homes. So, if you are looking for inspiration to design a living room, you came to the right place because, in this article, we will discover how to design a living room like a real star.
Get Inspired by the Celebrity Homes
Celebrity homes are full of inspiration; we selected some beautiful living room designs from the top stars to help you get the inspiration you need to create your project.
1. Hugh Jacman and Deborra-Lee Furness
For the couple Hugh Jackman and Deborra-Lee Furness, it doesn't take much to be happy. They went with a minimalist approach for their dream family home where the modern architecture and landscape are the big stars. As a spotless minimalist home, there isn't color on the inside. Everything is mainly white. Some basic neutrals are part of the color composition, yet they are soft and still reflect the immense natural light essential to every room of Hugh Jackman and Deborra-Lee Furness's home.
For the living room design, the couple opted for an open space, where the landscape could be part of the design. Besides the light and nature, the room also gives space for art pieces and clean lines. This is a perfect inspiration for those who want to know how to design a living room with minimalistic vibes and modern touches.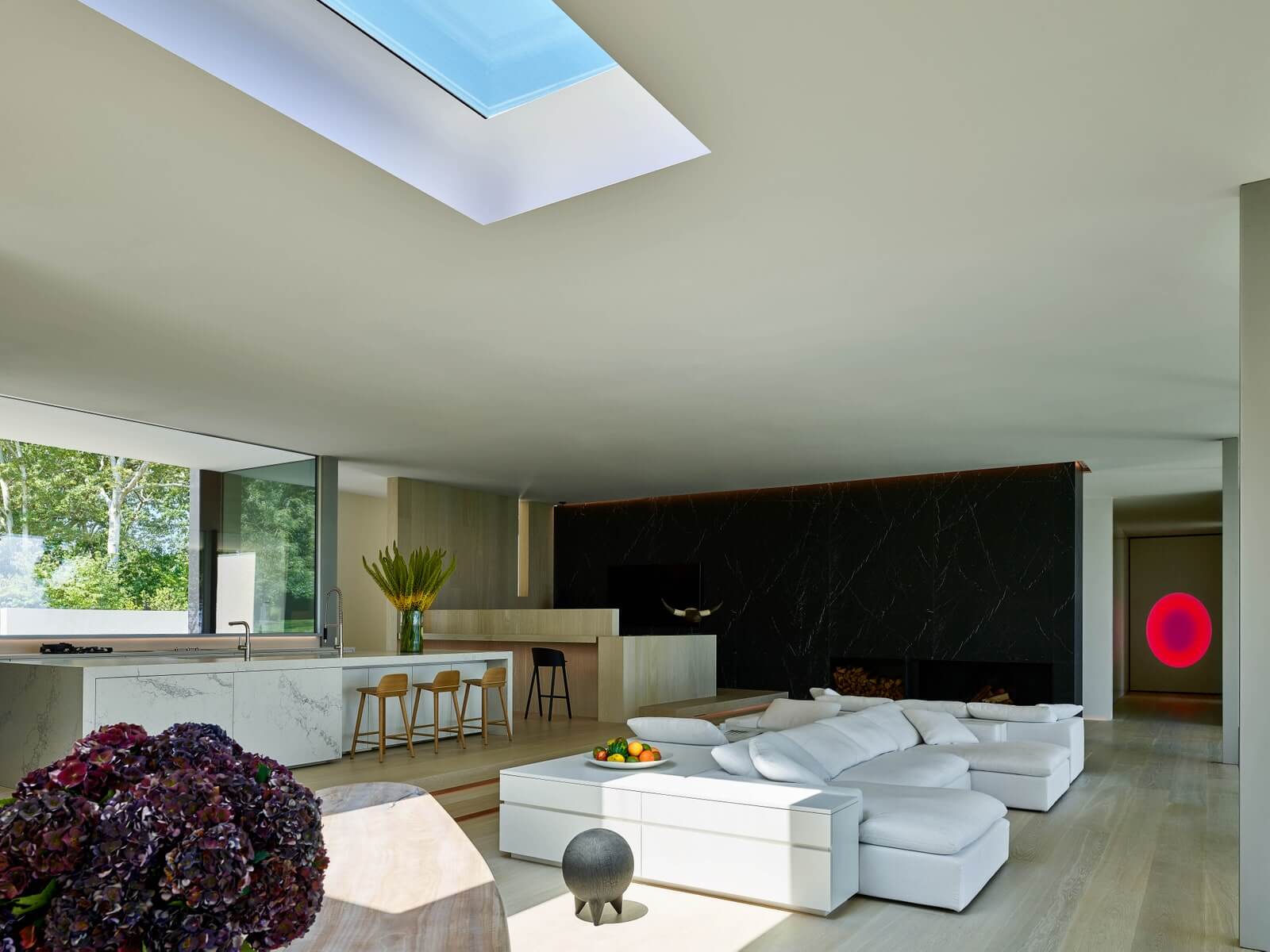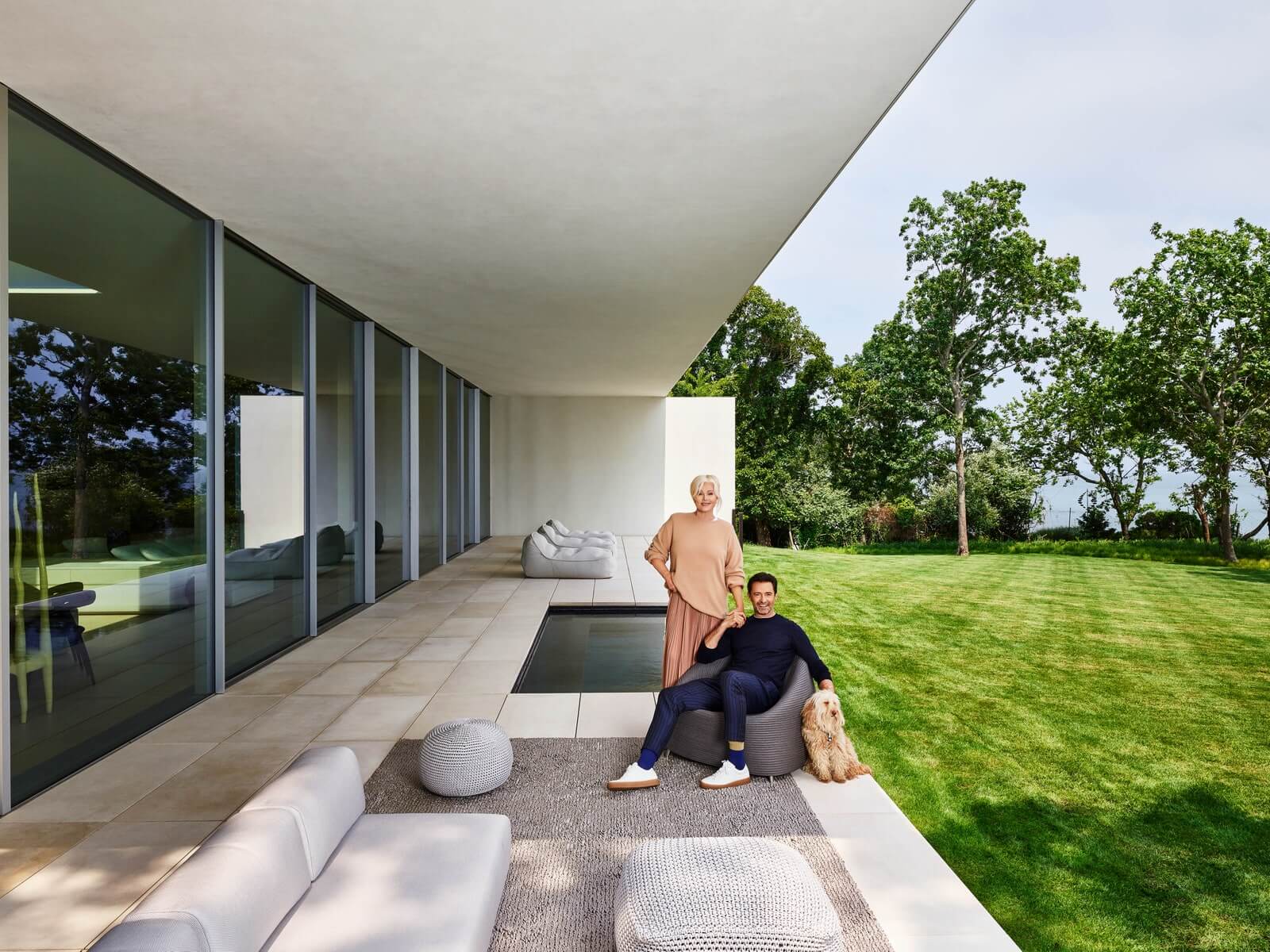 2. Alicia Keys
The Razor House, a modernist residential project designed by the architect Wallace E. Cunningham, is one of the most impressive architectural designs of all time. It is owned by Alicia Keys and her husband, the music producer Swizz Beat, and it is located on the edge of a cliff in Torrey Pines State Reserve.
On the inside of the house, the couple chose to go simple and timeless, where an extraordinary collection of art contrasts with the fantastic modernist exterior. The living room is one of the most beautiful spots of the house, with a modern organic style approach and neutral tones; the big star of the space is the fantastic view.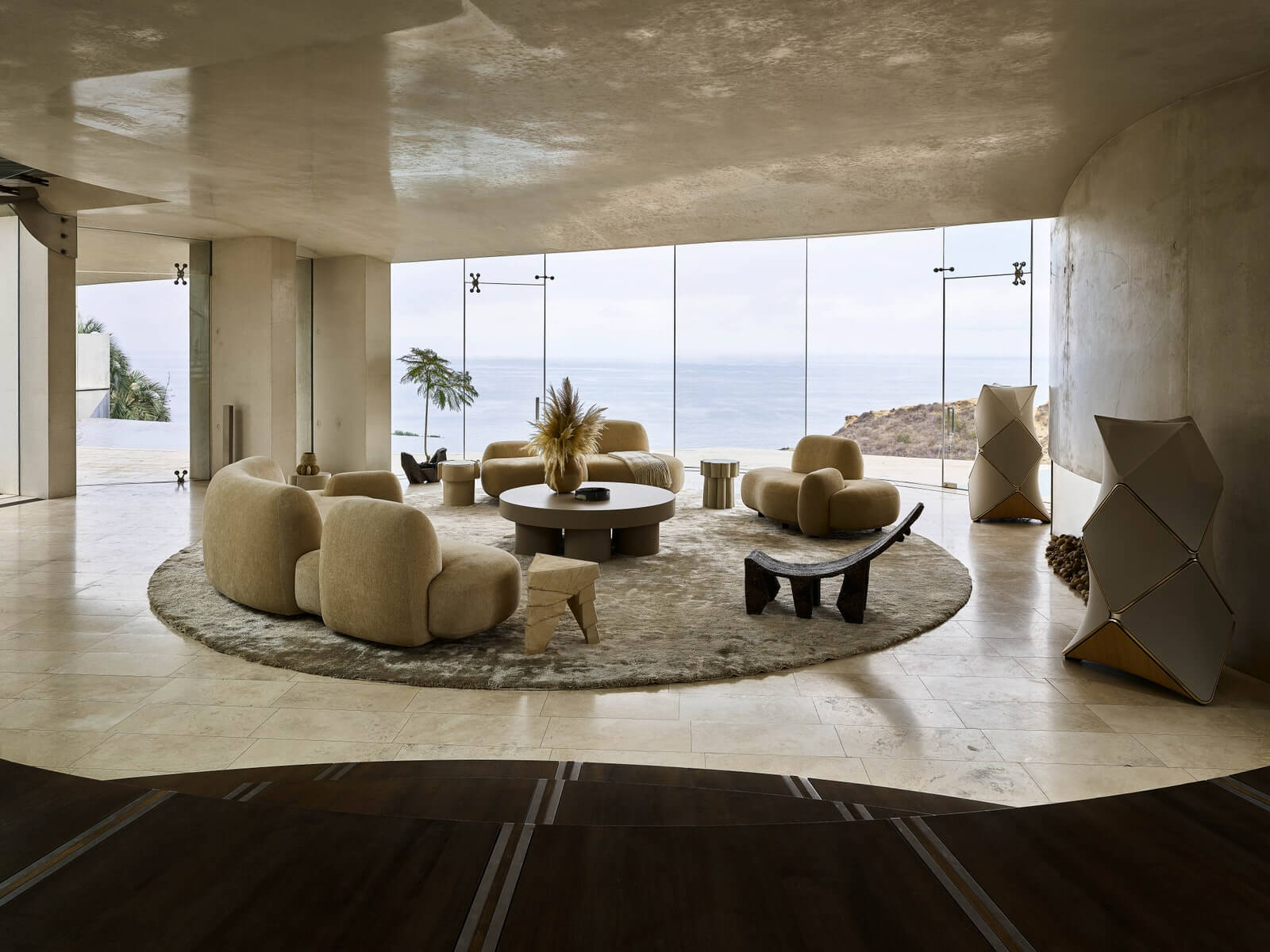 3. Cara Delevingne
Cara Delevigne's home is terrific and full of narrative. Such as the supermodel that needs to incorporate different characters; this home also integrates different styles and moods. Cara Delevigne´s house has space for a poker room, a jolly ball pit, and a costume room for dress-up parties.
But our topic is living room design, and as we could expect from this incredible maximalist home, the room is also full of beauty. The furniture which nowadays shines in this space came with the house and got a new life to compose this charming spot that blends Art deco references with Cara Delevigne´s personality. An area that shows that to have revamped, it just needs a touch of personality and boldness.
4. Kendall Jenner
Located in Los Angeles, Kendall Jenner's home is full of warm hues and comfortable furniture. Designed by the duo Kathleen and Tommy Clements, the interior highlights a mix of bohemian and funky. Kathleen and Tommy Clements. Instead of glam rooms, the supermodel preferred a home where she could rest in a simple zone.
The living room design highlights a cozy environment where Kendall can relax and enjoy some time with her friends and family; the room's big star is the fireplace, and the furniture that completes the look has simple lines and focuses on comfort to complete the living room design brown warm hues complete the inviting scenario.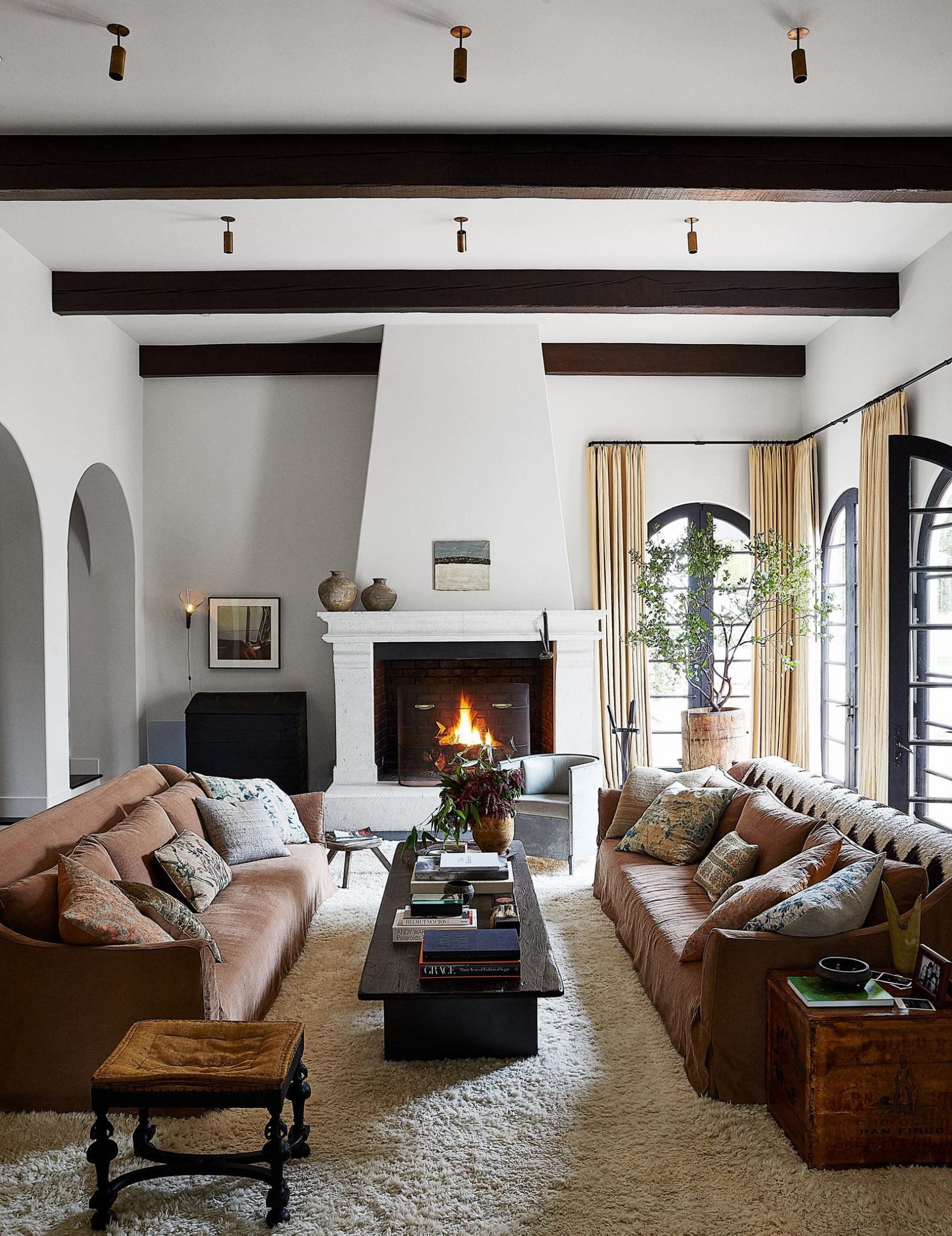 5. Mila Kunis and Ashton Kutcher
Mila Kunis and Ashton Kutcher's family home is a six-acre rustic property; inside and outside happily coexist on their property since one of their main concerns was to have a sustainable house, and as a result, their house is made from wood, glass, and concrete.
The living room design highlights raw material, earth hue, and textures that provide a warm and cozy feeling. Besides, the touch of personality can be seen in the details – such as in the adornings and artworks.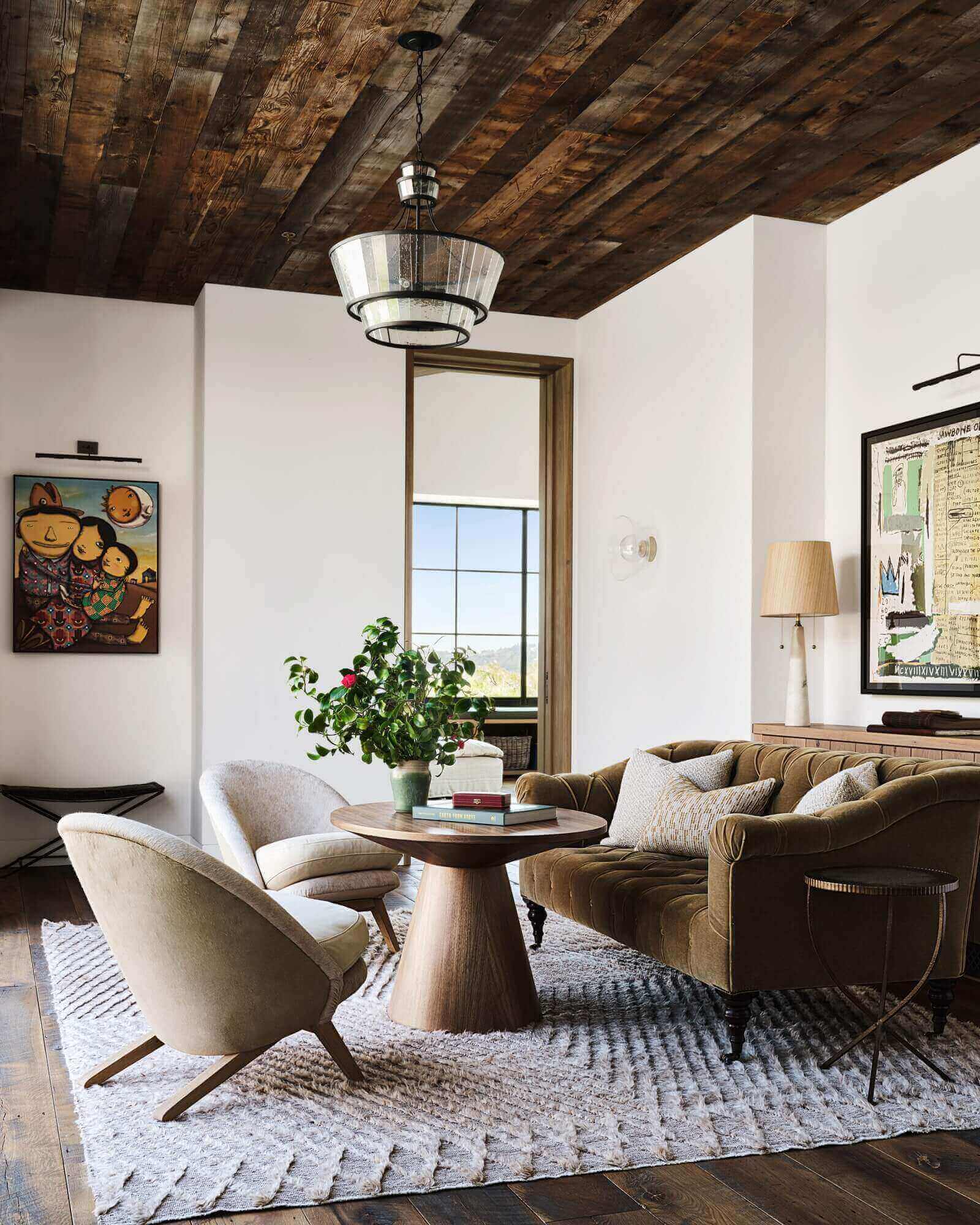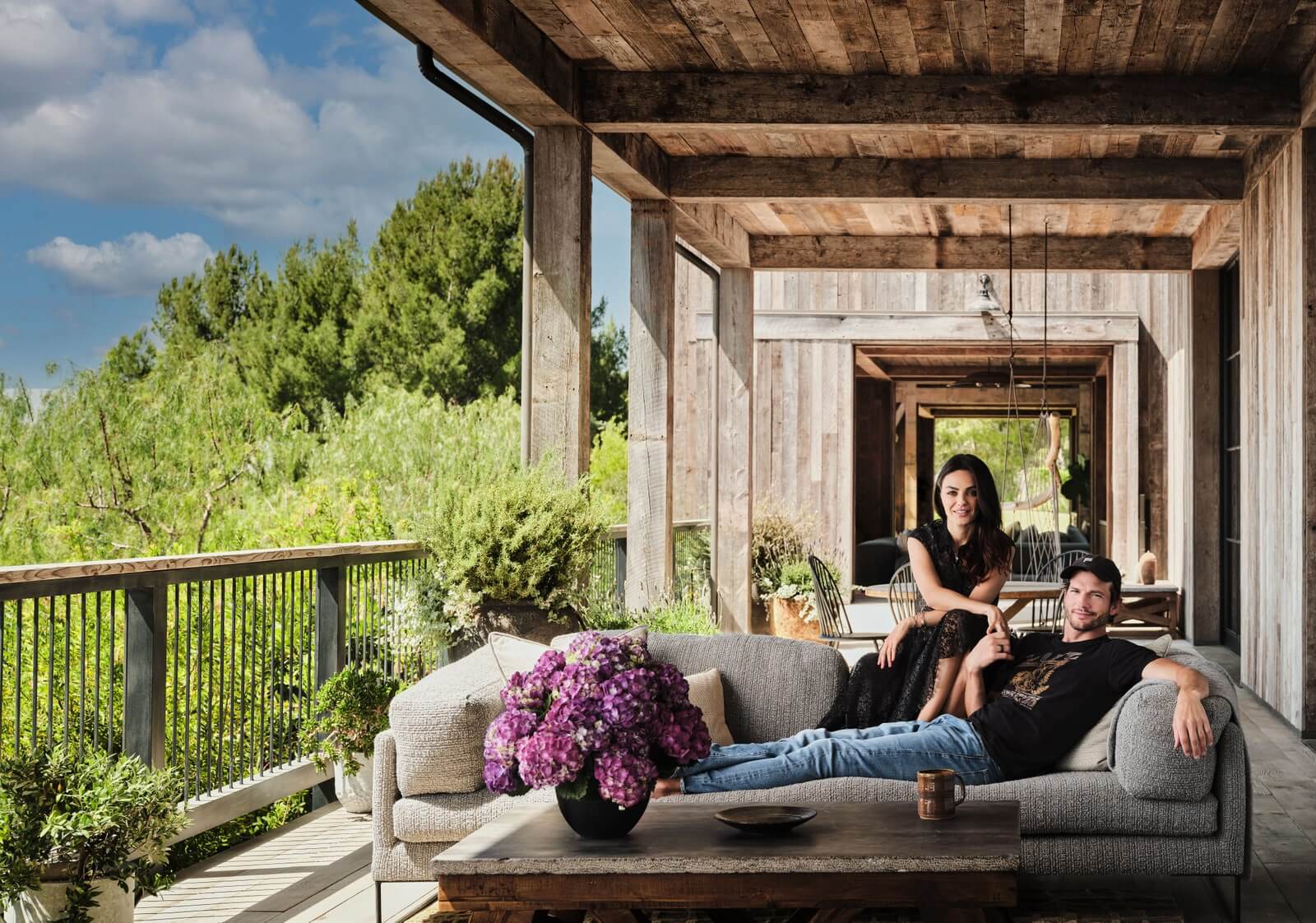 HOW TO DESIGN A LIVING ROOM LIKE A CELEBRITY?
We know that you came here to discover how to design a living room like a celebrity, and now that we had enough inspiration with stunning celebrity homes, it´s time to discover what makes the difference to have a living room design such as the stars.
Comfort, functionality, and a touch of personality were some highlights we can take from the celebrity homes. Are you ready to discover some steps for an incredible living room design? Keep reading.
Choosing a style to follow for the living room design is essential; it will help to have the right direction to pursue and to choose the best furniture and decorative objects. From minimalist to maximalist style, we saw that celebrity homes always feature a specific style. So, before decorating, clear your mind about the style you want to activate. If you need help, we have a guide with 12 of the most popular interior design styles.
The living room is a core space – more than a beautiful room, it´s where people gather, rest, and enjoy the home. To have the perfect living room design, it´s important to prioritize its function – as we saw in celebrity homes, every space was designed to follow certain needs – from comfort to entertainment; it´s essential to know what to prioritize when designing the perfect living room.
Take advantage of the landscape
The answer for a stunning living room design can be the outside. If there is something that the celebrity homes know how to do is to incorporate the landscape into the interior – making the room looks bigger and adding an incredible visual. As we saw at the Hugh Jackman and Deborra-Lee Furness home, it's essential to choose the right furniture and adornments to make the landscape the real star of a room.
Don´t forget the personal touch
Of course, that, follow styles, prioritizing function, and taking advantage of the landscape can make any room looks amazing. But if there is something that makes a big difference in the celebrity living room designs is the touch of personality that makes any space unique. Even in the minimal space, something always connects the space with the owner's personal tastes and background. So, to have a stunning living room design personality is something that can't be missing.
Celebrity homes are full of inspiration; in this article, we discovered tips from the top celebrity homes to create a stunning living room design. Now that you are inspired to create a living room design like a celebrity take a look at the 8 best sofa models according to styles to start your project.