Diningscape is an outstanding scenario that was inspired by the famous painting of Dali. "The Persistence of Memory". This painting can and will play with your senses and your imagination.
Diningscape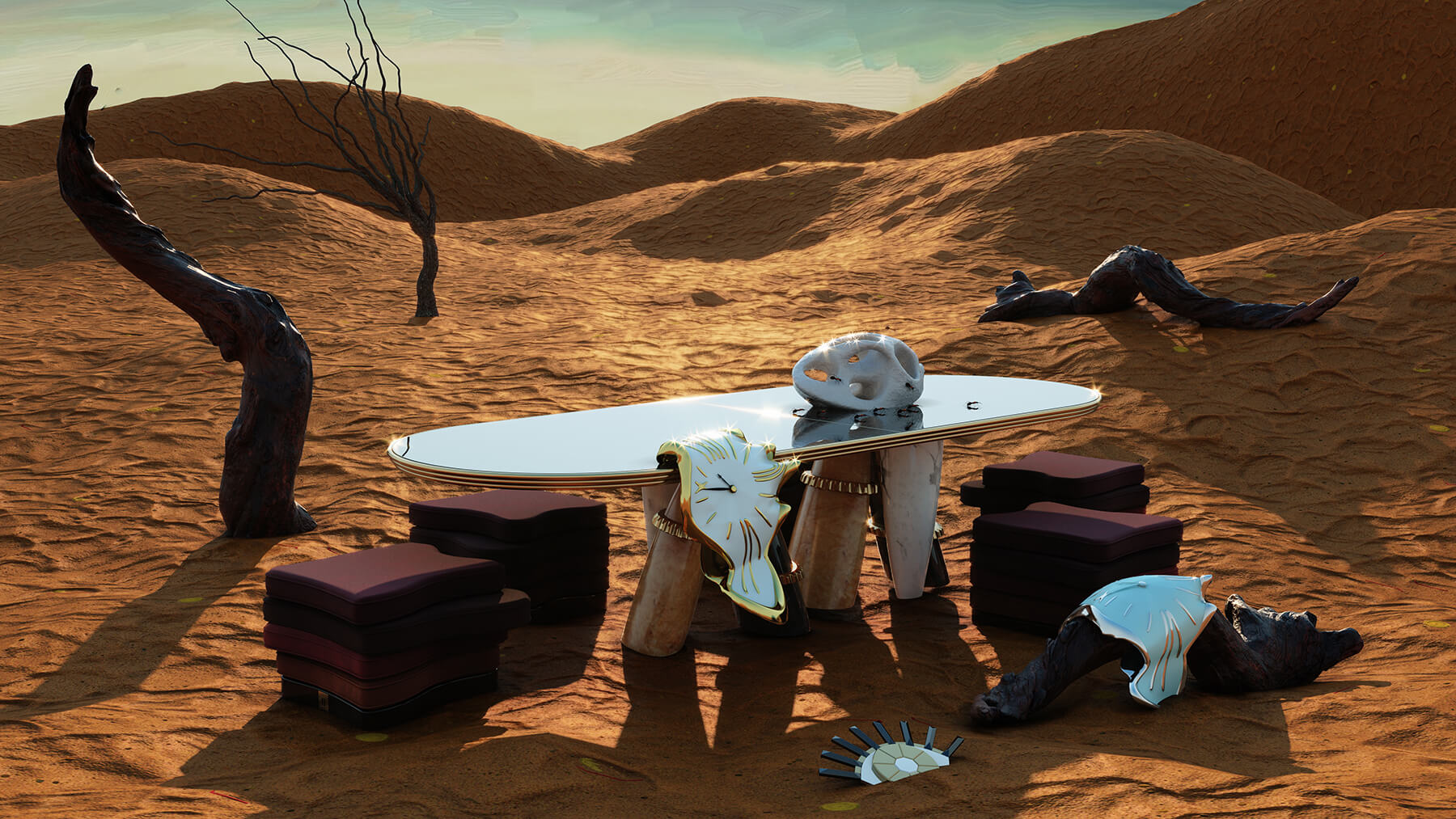 If you're looking for some inspiration, hand in hand with bold and fearless inspiration, here you have the solution. "The Persistence of Memory" by Dali, side by side with Hommés Studio interior design pieces.

In the first place, we're talking about a surrealist dining room that is a place for self-expression. It also has a daring attitude to collect the most extraordinary memories.
With unrealistic and surreal elements blended with objects known to the human eye, this space will transport your dining experience to a journey of an infinite dreamscape.
Shop The Look: Hommés & ACH Interior Design Pieces
In the first place, the main star of this Diningscape. Billie Dining Table, with marvelous and sculptural shapes. This luxury table will make all difference within your dining room design.
In addition to Billie Dining Table, we've Cadiz Stool. He is a Memphis style stool that combines comfort and elegance. The perfect seating for the perfect dining room.
Equally important, Nilo Mirror, a very important detail that will fit well in every dining room style. He is a modern mirror, with a simple and vintage touch.
ACH Collection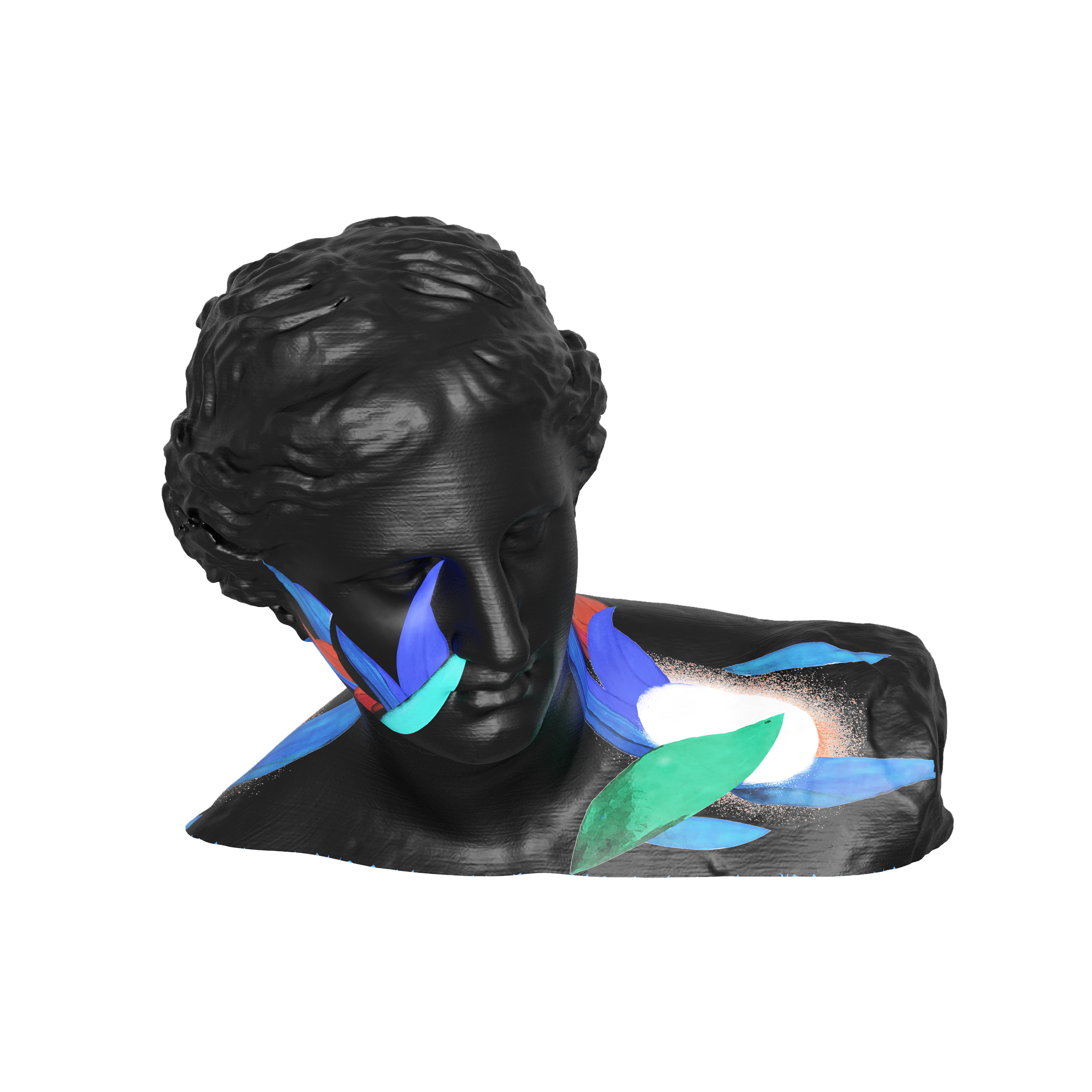 Coupled with Hommés Studio, we also have some ACH Collection important pieces to show you. Venus Black is one of them.
To conclude this inspirational article base on a Dali Painting, we have the amazing Occur Decorative Stone. It is made of hand-carved wood, elevating the craftsmanship and its skillful artisans at the highest level.