If you don't like to follow the main trends, maybe feng shui philosophy is the right path for you? Gaining more and more recognition, this Chinese concept focuses on the free flow of qi (energy), which is possible when there is harmony between the forces ruling the world and our lives. Apart from general rules of this fascinating philosophy, which you can find here, we want to take you for a trip through properly decorated feng shui living room projects.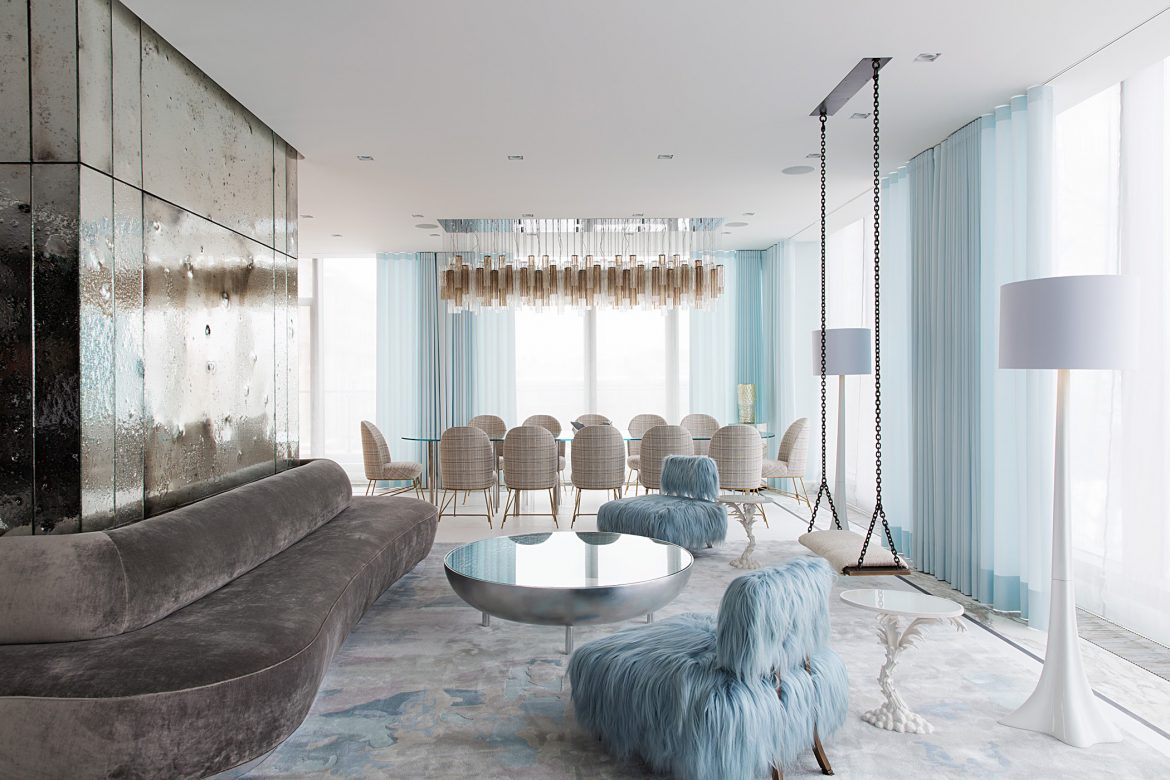 This Chinese philosophy aims to plan spaces in a way that serves good physical and mental health, happiness and overall well-being. So the most important concept, that you should always keep in mind, is to keep positive vibes at home, that will bring good energy and make your life better.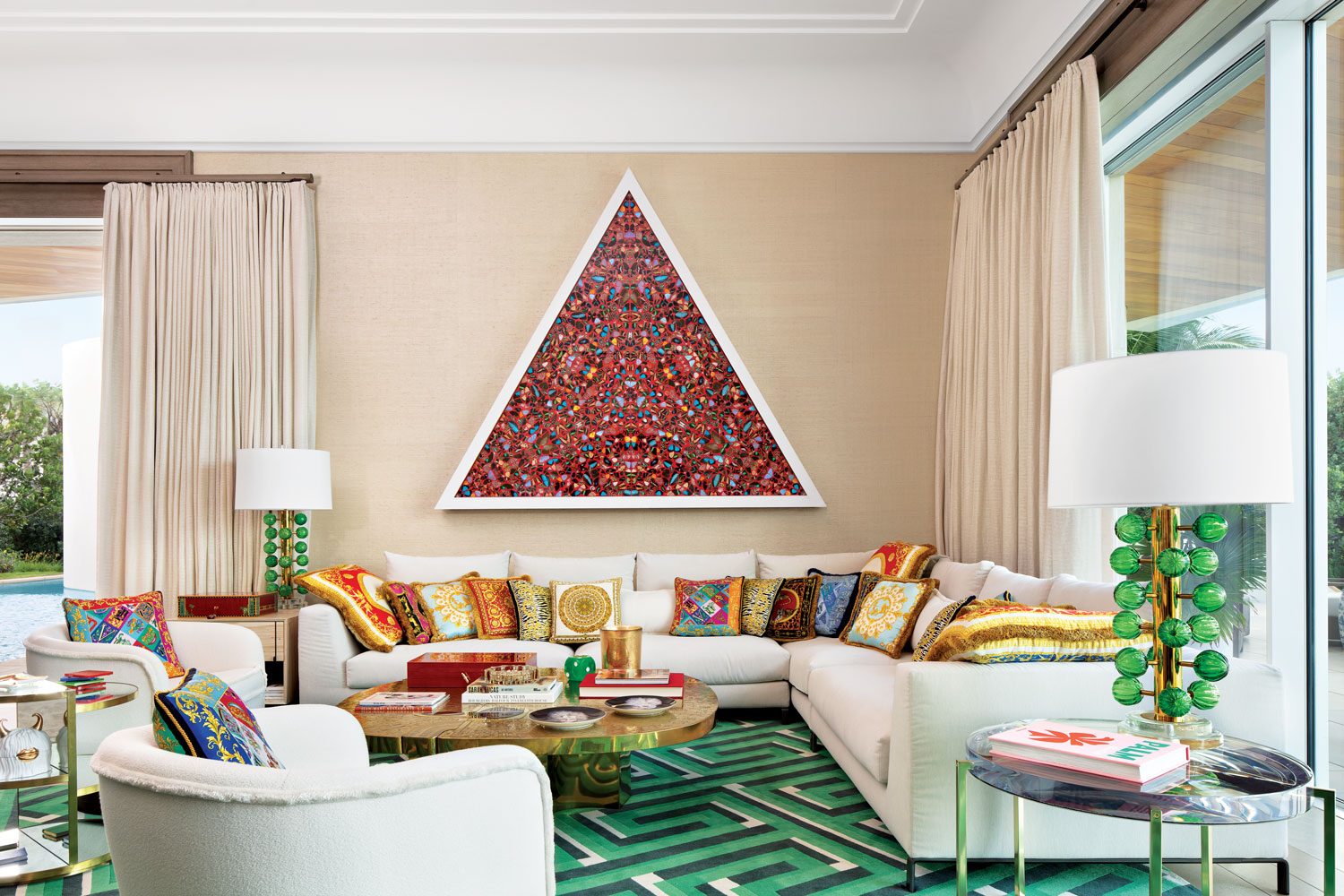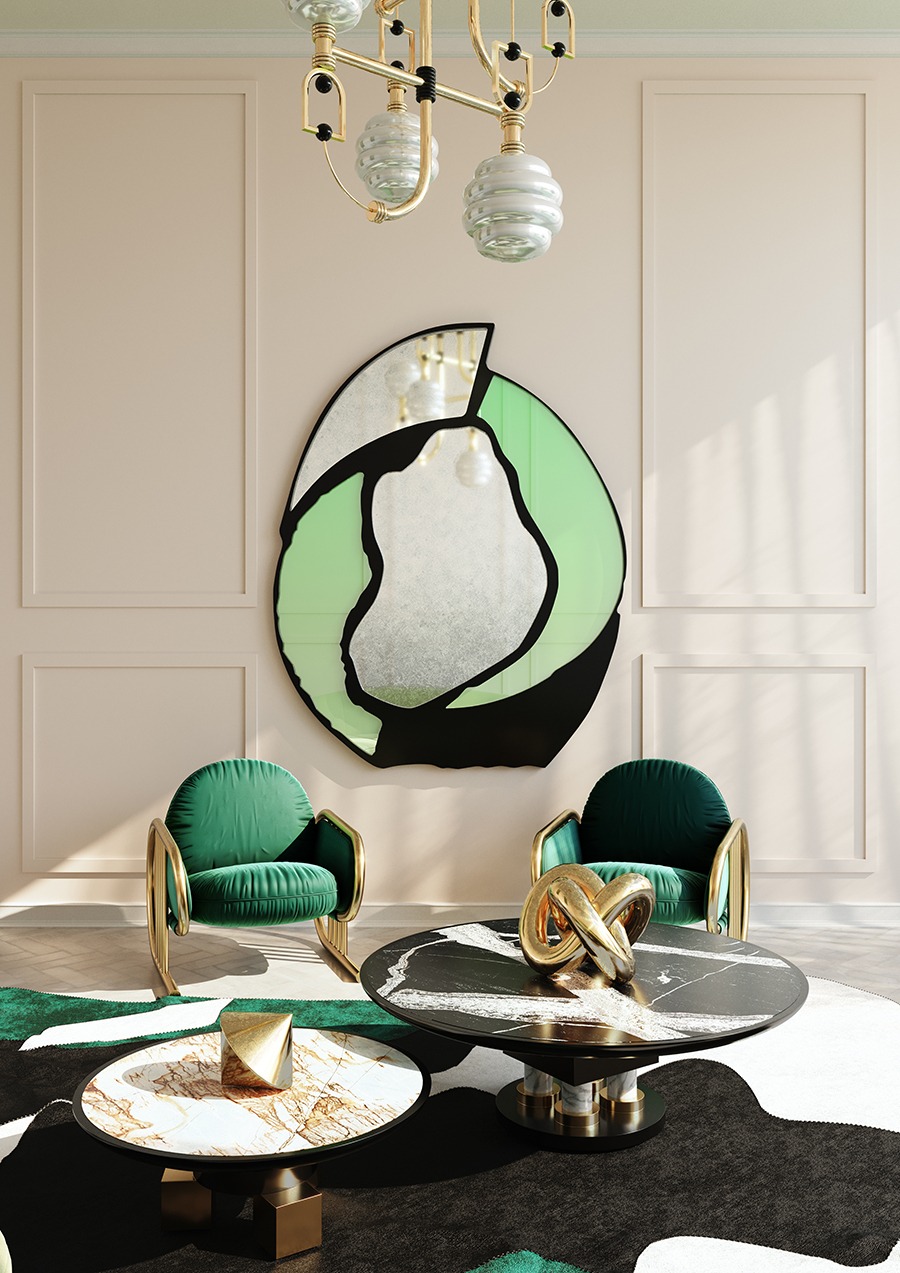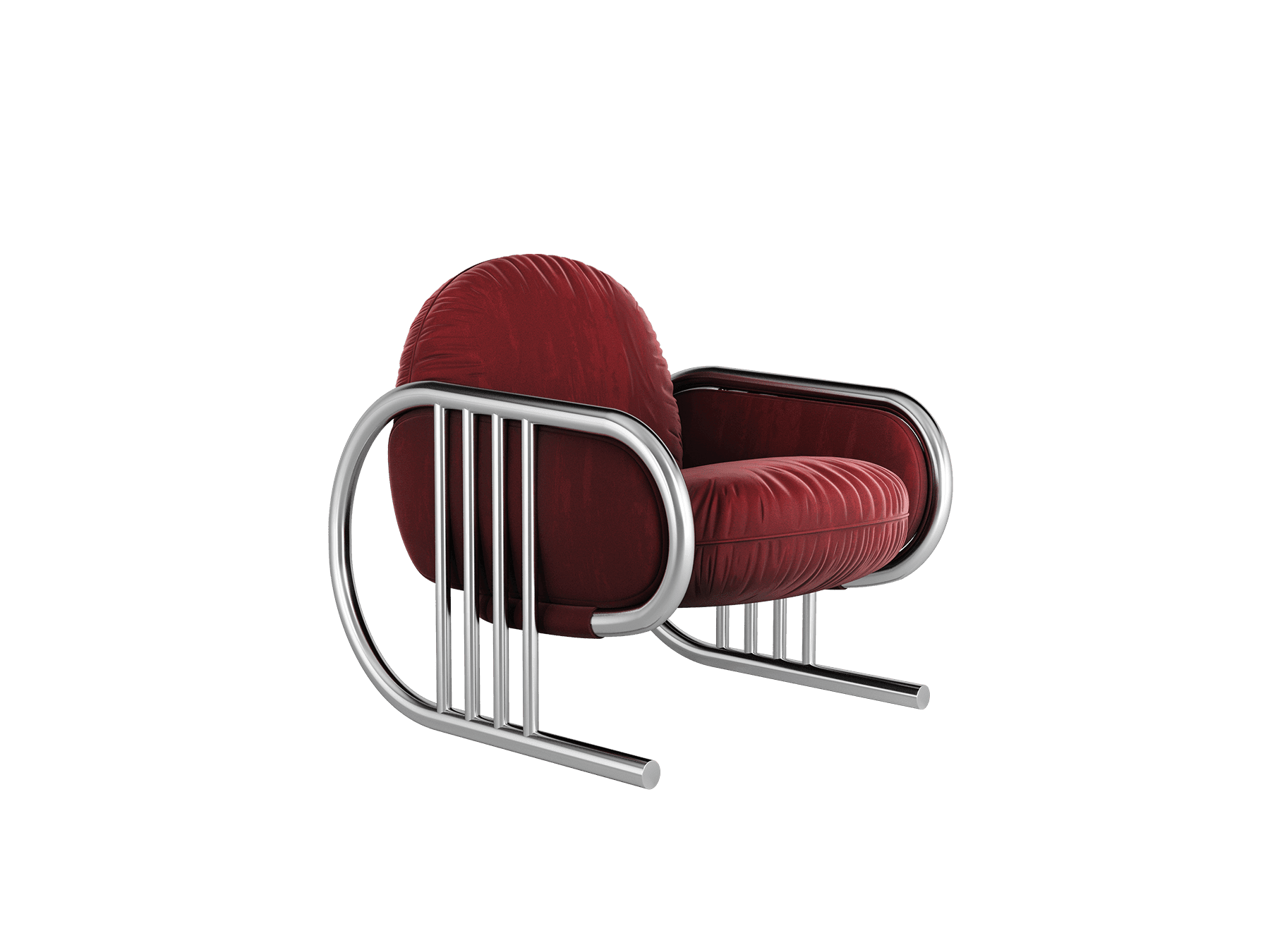 When it comes to living room, first important rule in feng shui philosophy is to place it correctly, according to bagua map (check what it is about in our general feng shui article). The best areas of the house for your dreamy living room will be 'the Family area' – a place with the purpose of reminding you about happiness and family life. Use a lot of light and vibrant colors or patterns, to make this place blooming with life and positivity.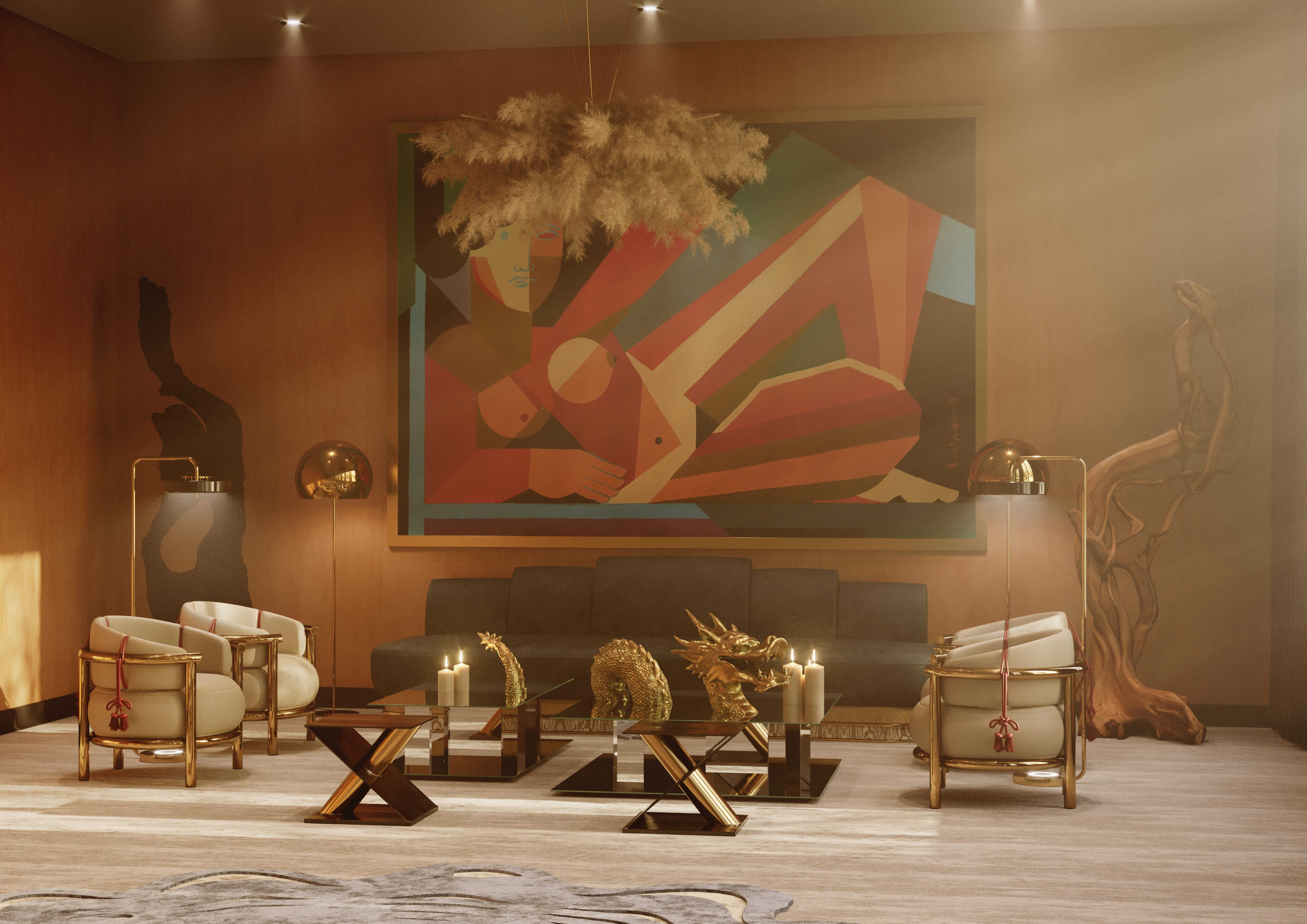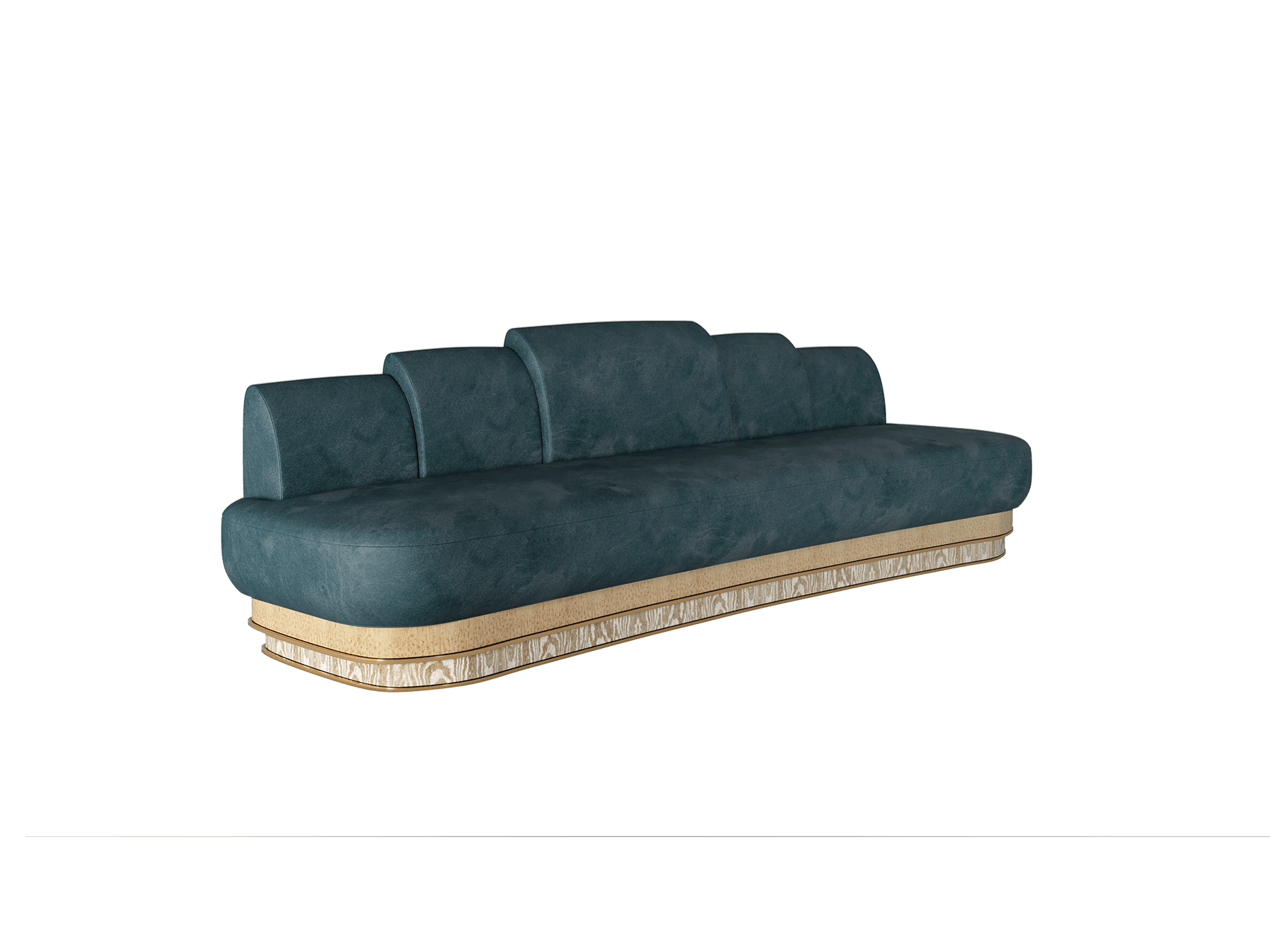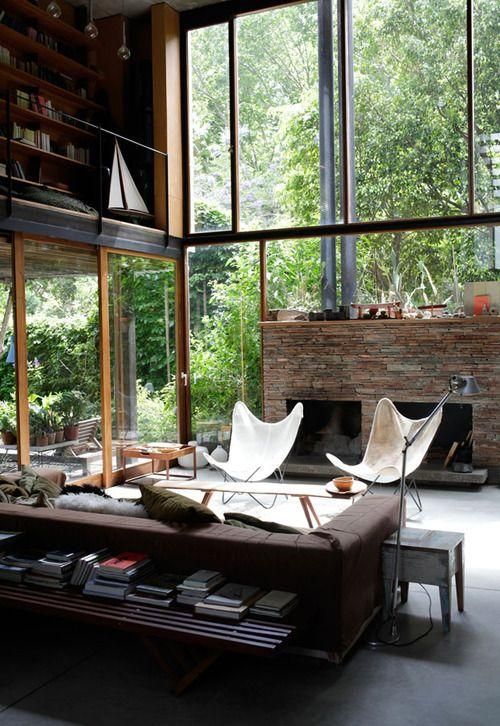 Living room is a place with dual-purpose; on one hand, it is the relaxation area, where you want to chill after a long day of work. But on the other hand, it's also the center of life in the house, where everyone gathers and enjoys time together. Therefore, try to keep balance between these two purposes of the space.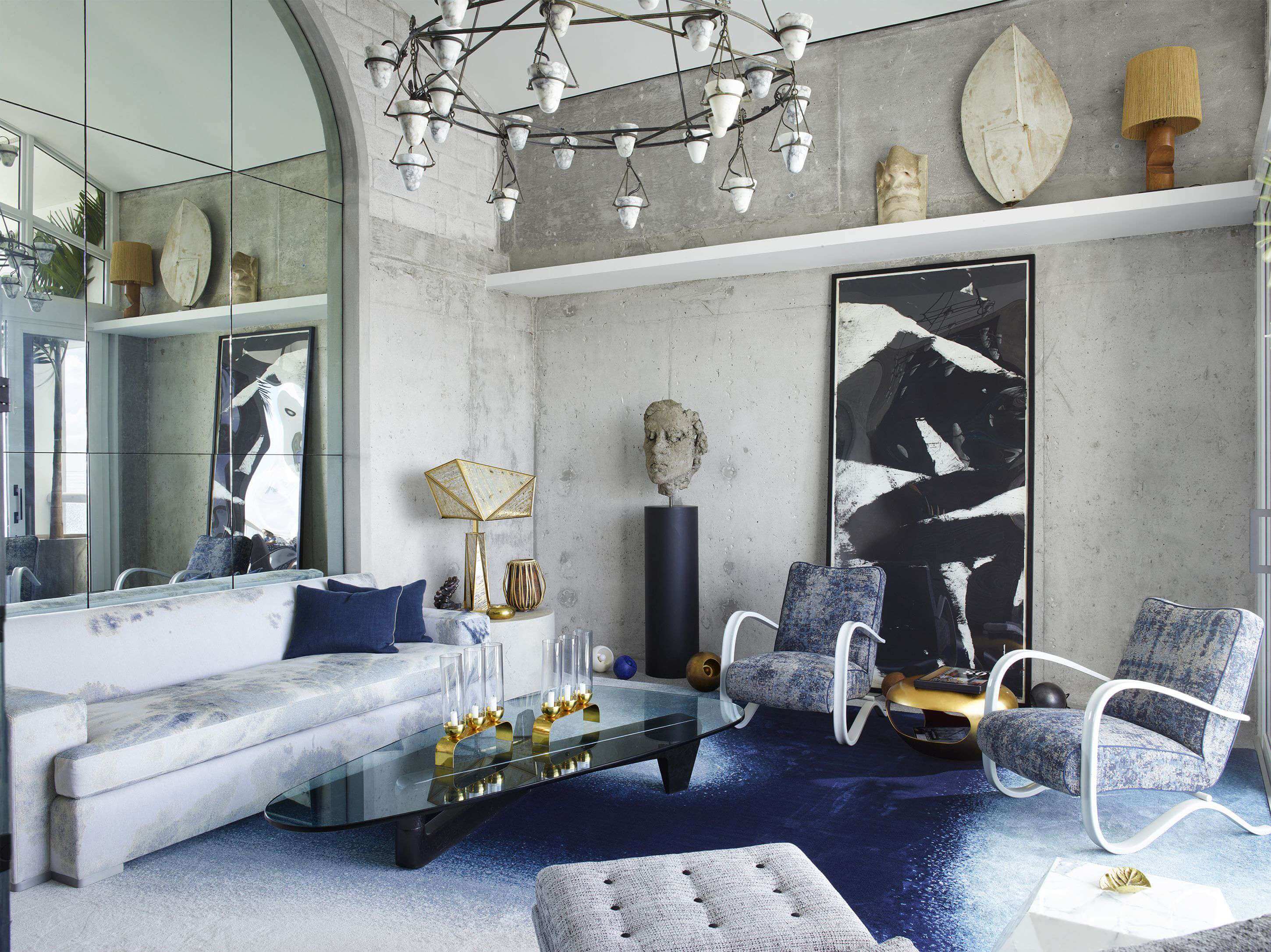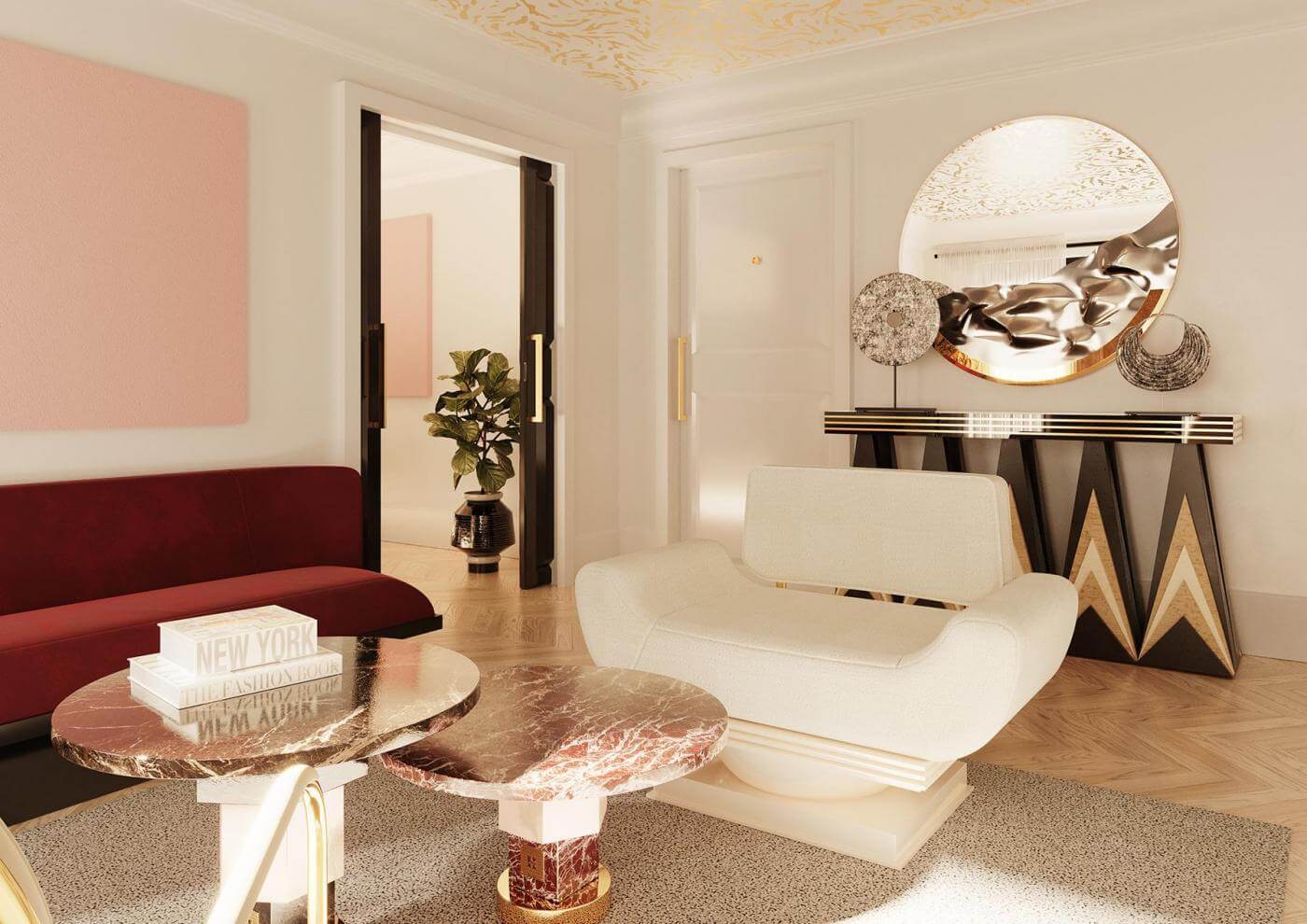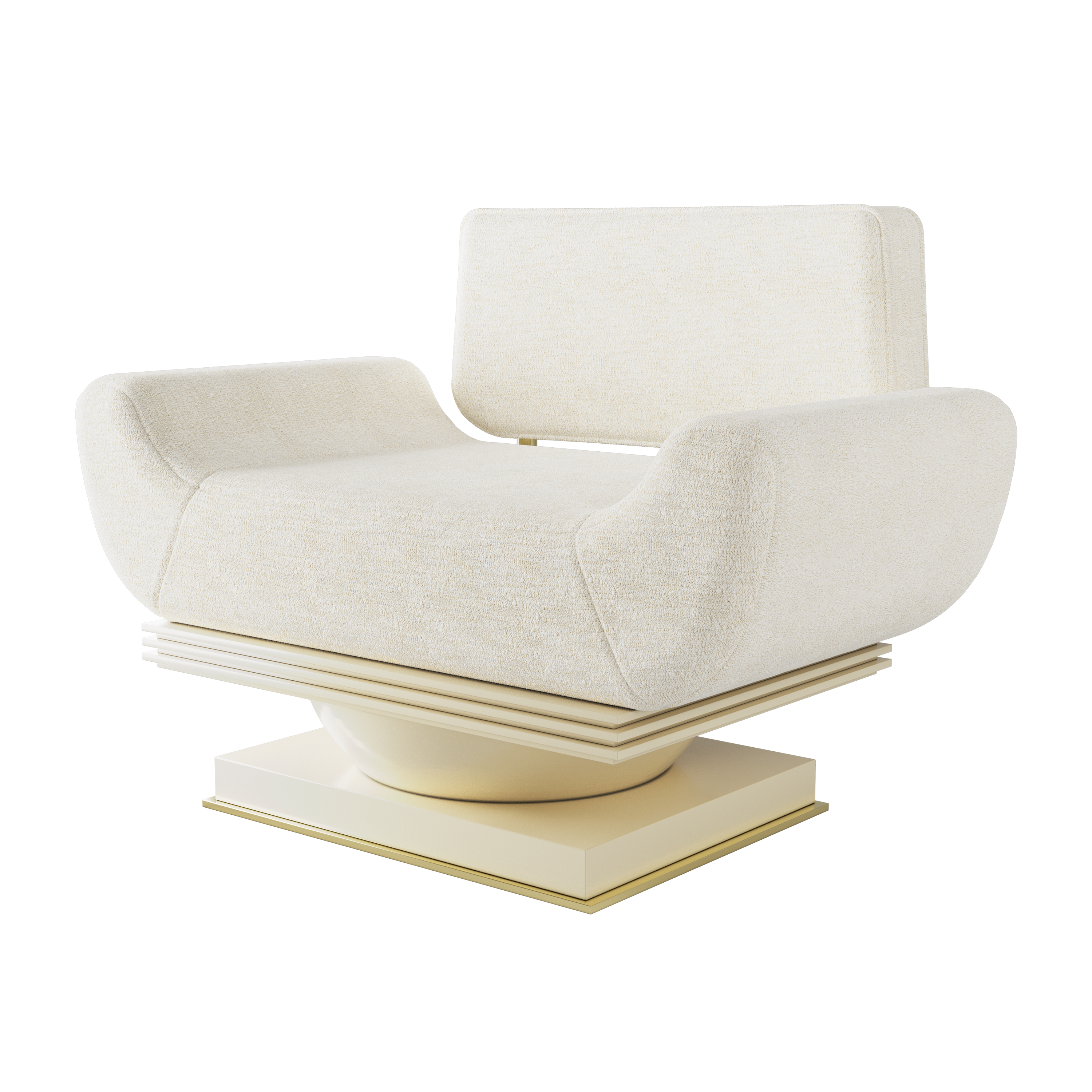 Remember about leaving the center free, so the qi will have the space to circle around. Emphasize the center of the room, as this will help the area exude calm and strength. Circular elements, such as a cozy rug or a table, will accentuate the layout of the room well.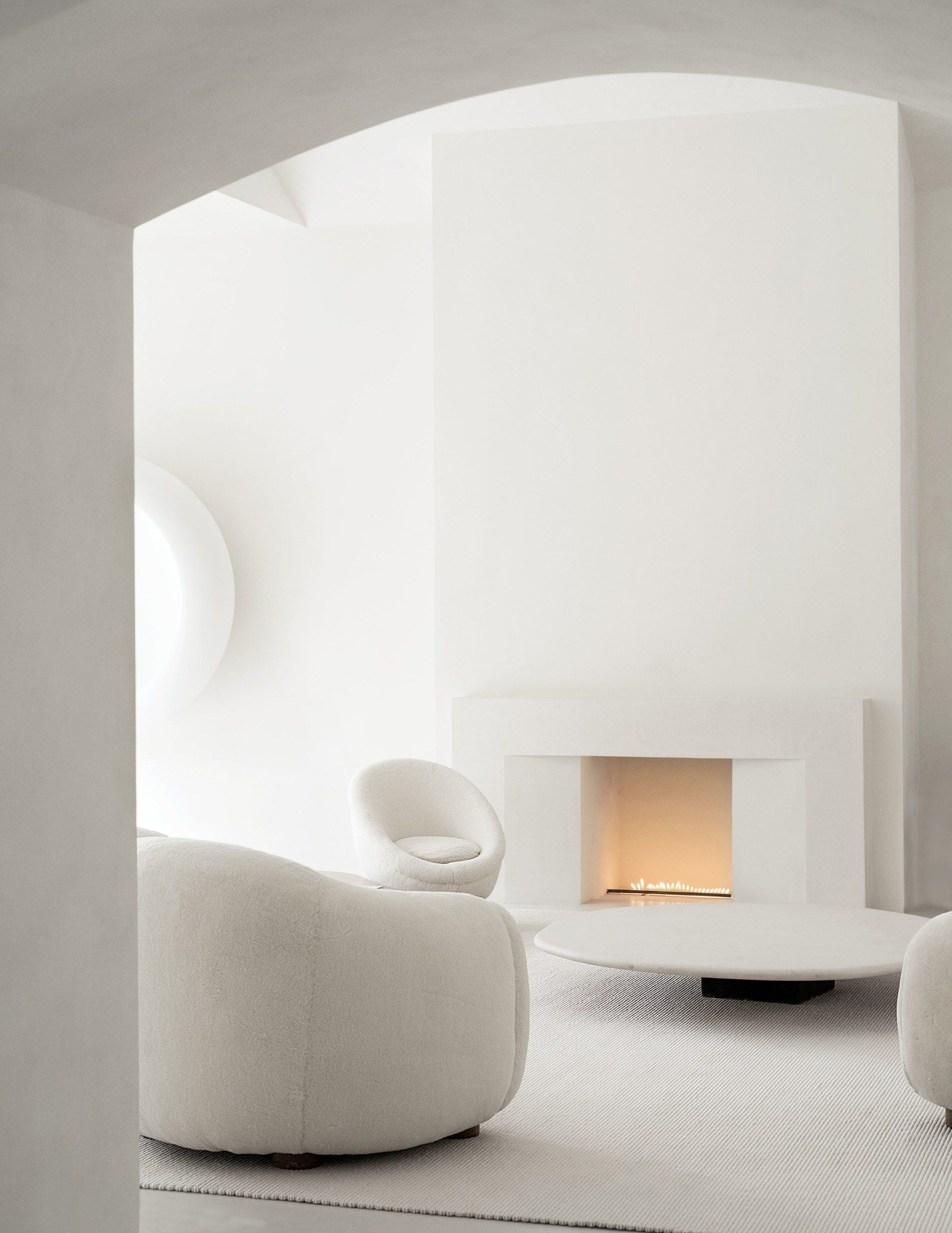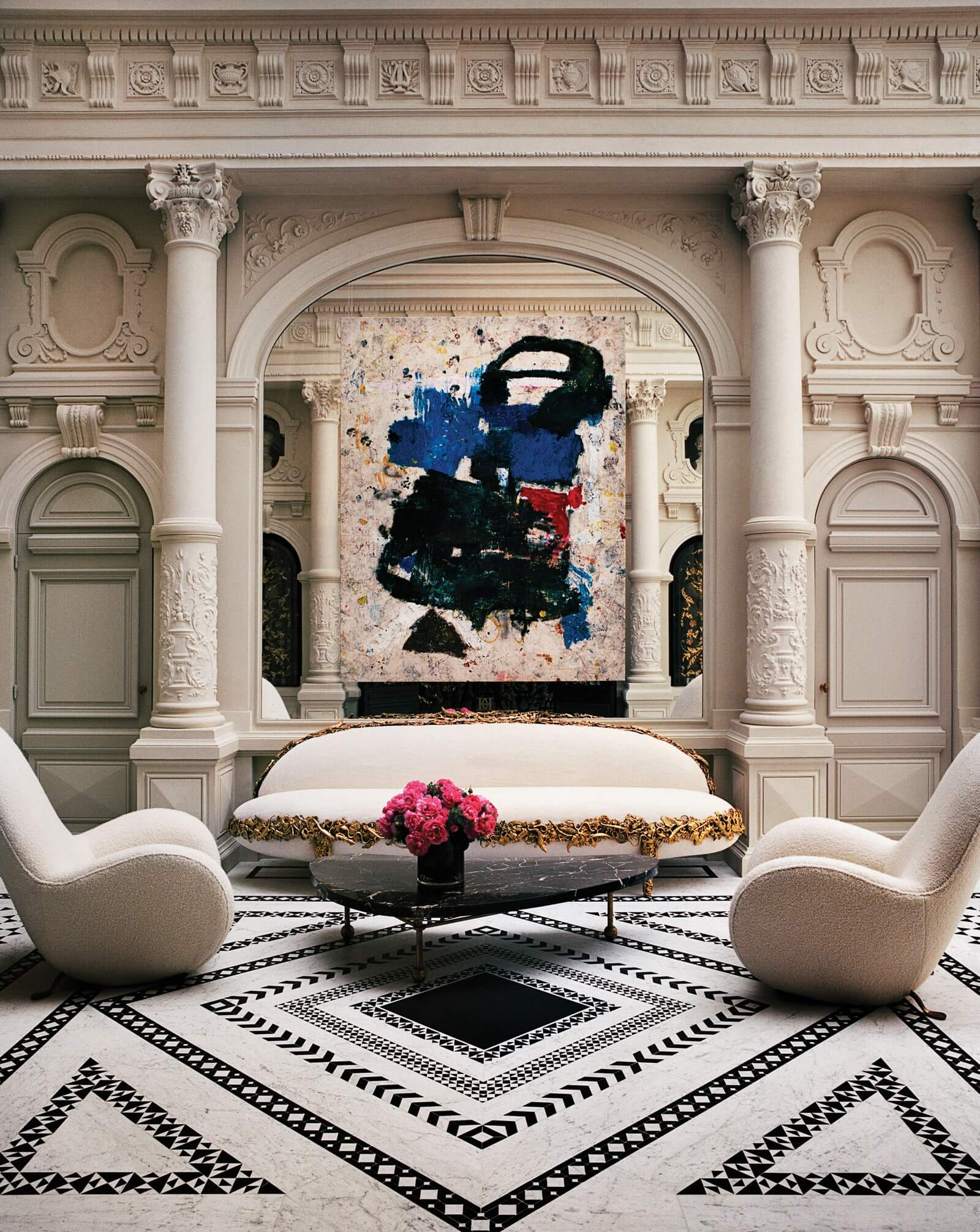 Keep the living room inviting, as it's the place for gatherings and joy. This is the representative room of the house, so be sure to keep it clean and neat.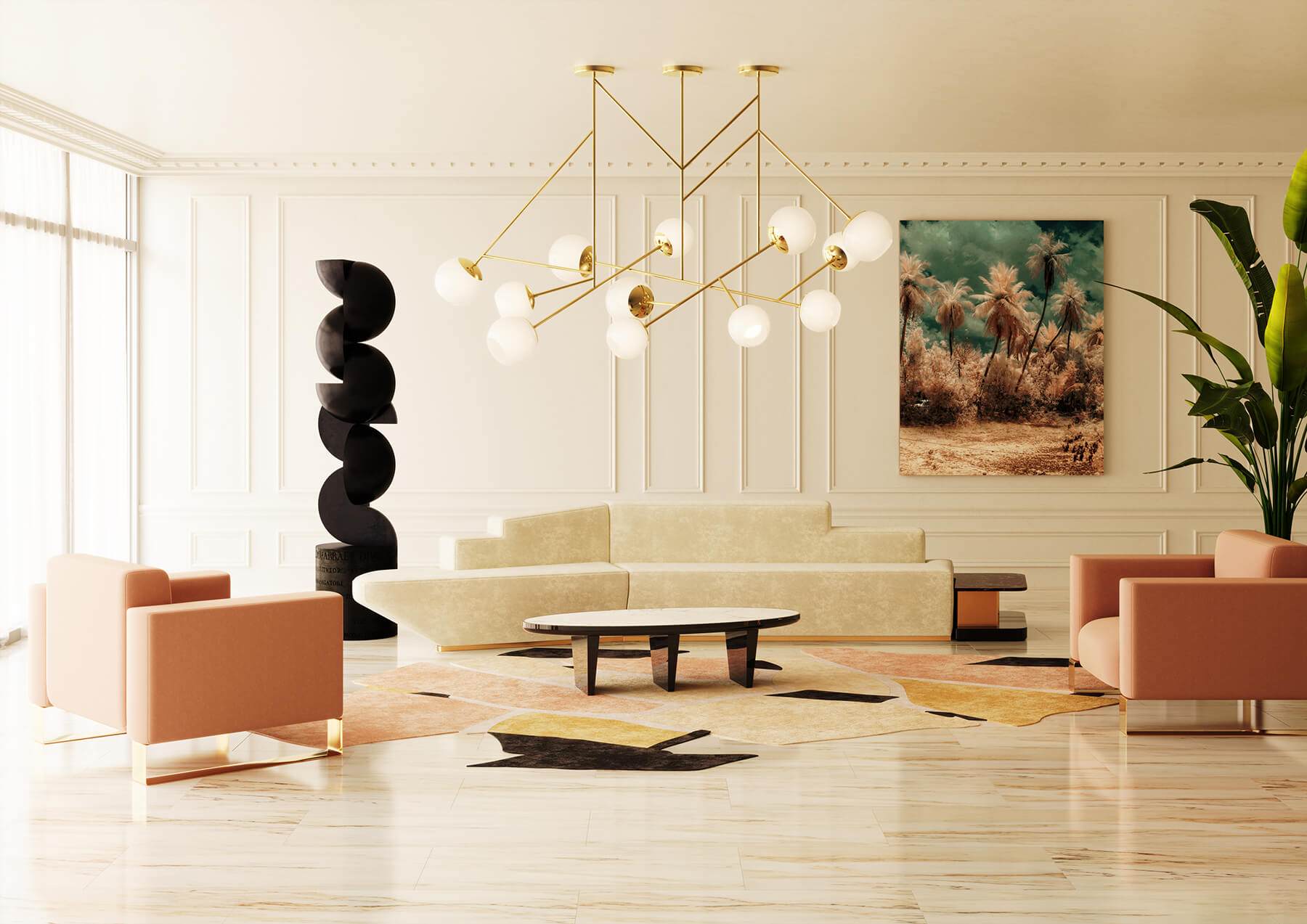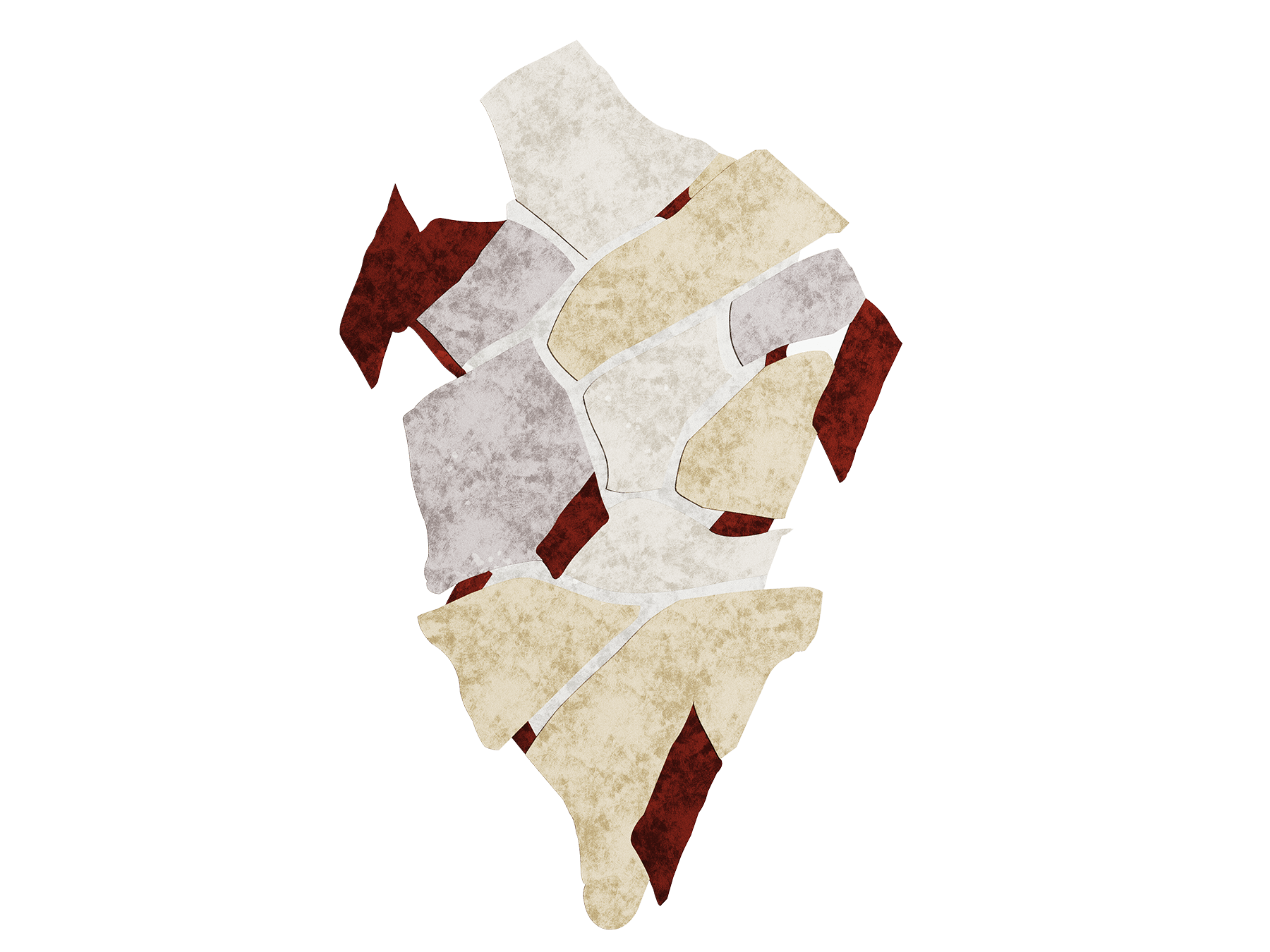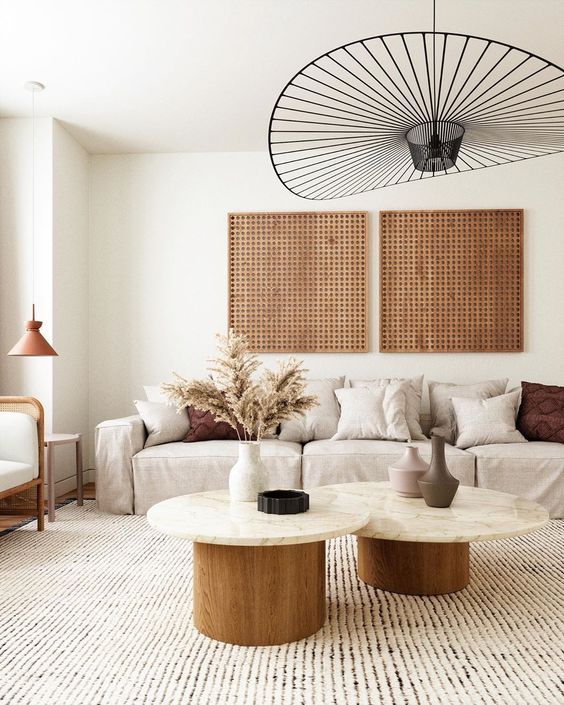 The seating should be placed against the line of the wall, with a table in the center. It helps to maintain an unobstructed view of the entire room and the doorway, that allows us to relax and feel secure.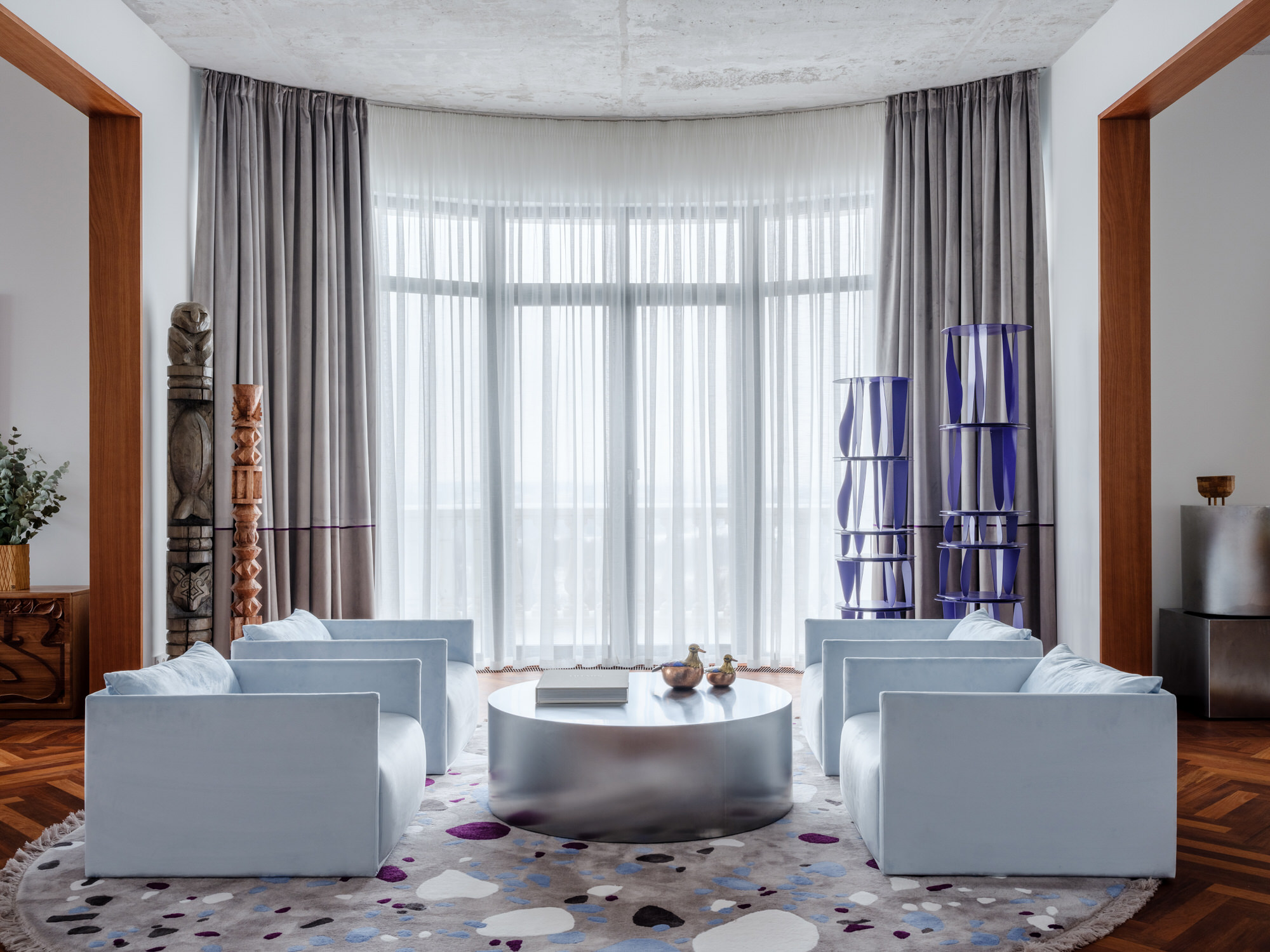 Use colors (from the five elements map) that represent energies and emotions that you want to feel in this area. The colors should be linked to yang element; reds, oranges and yellows, that represent life. Of course, it doesn't mean that you need to keep the whole room vibrant like this, some accessories or one wall painted in one of those colors will do the work.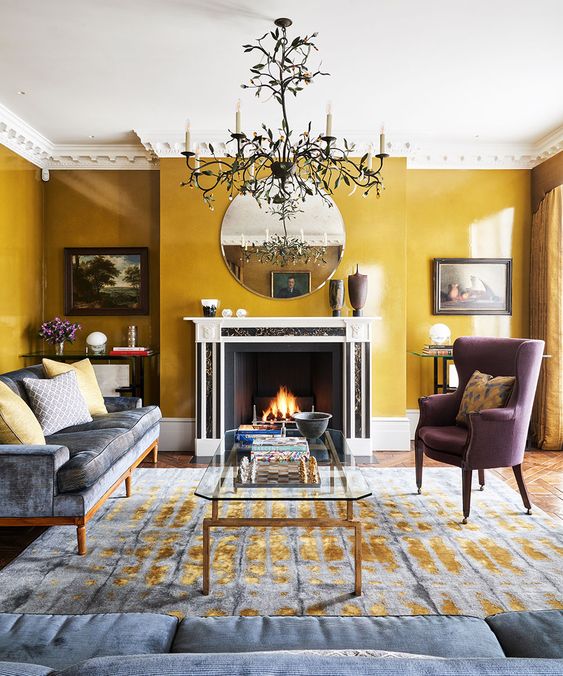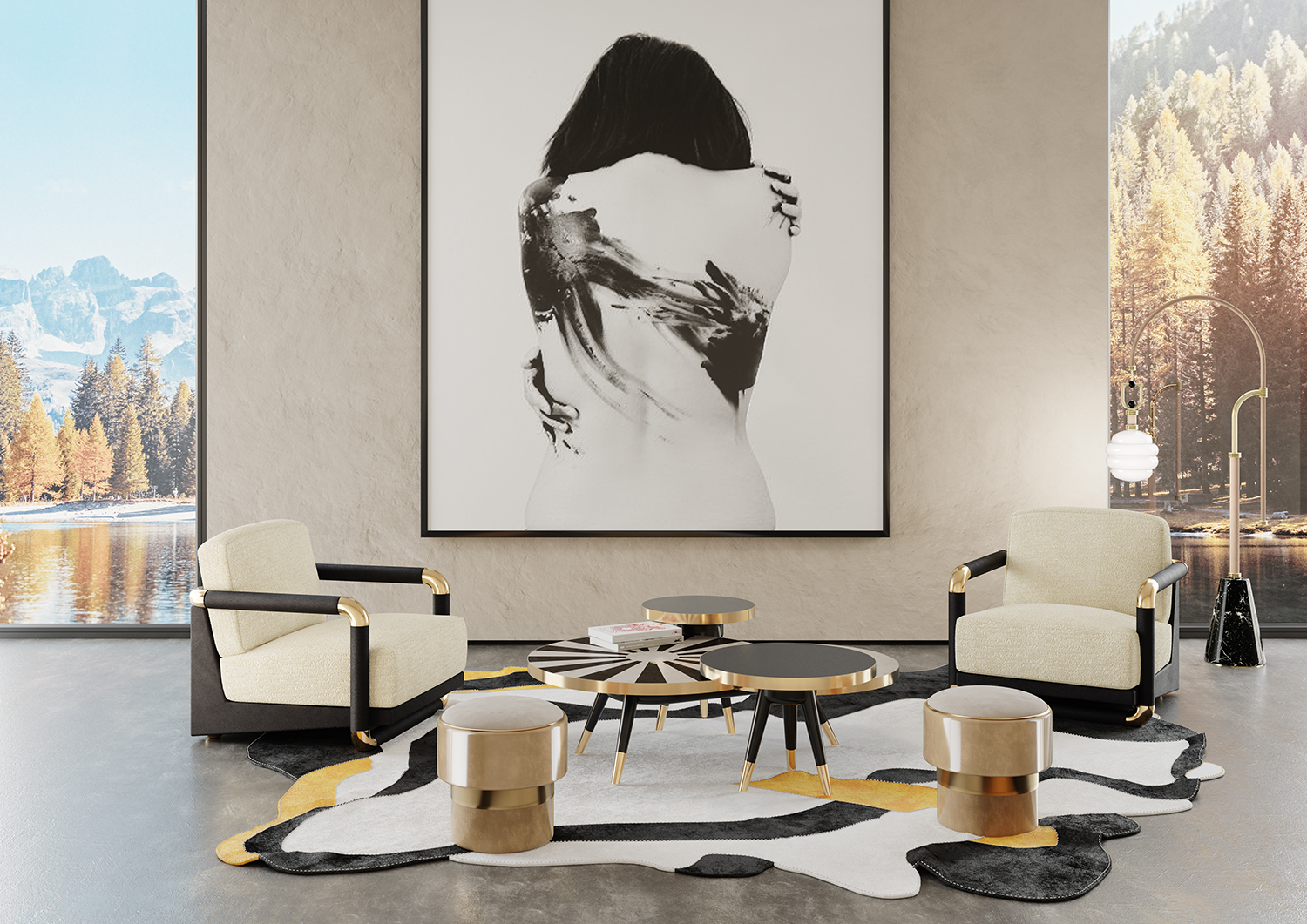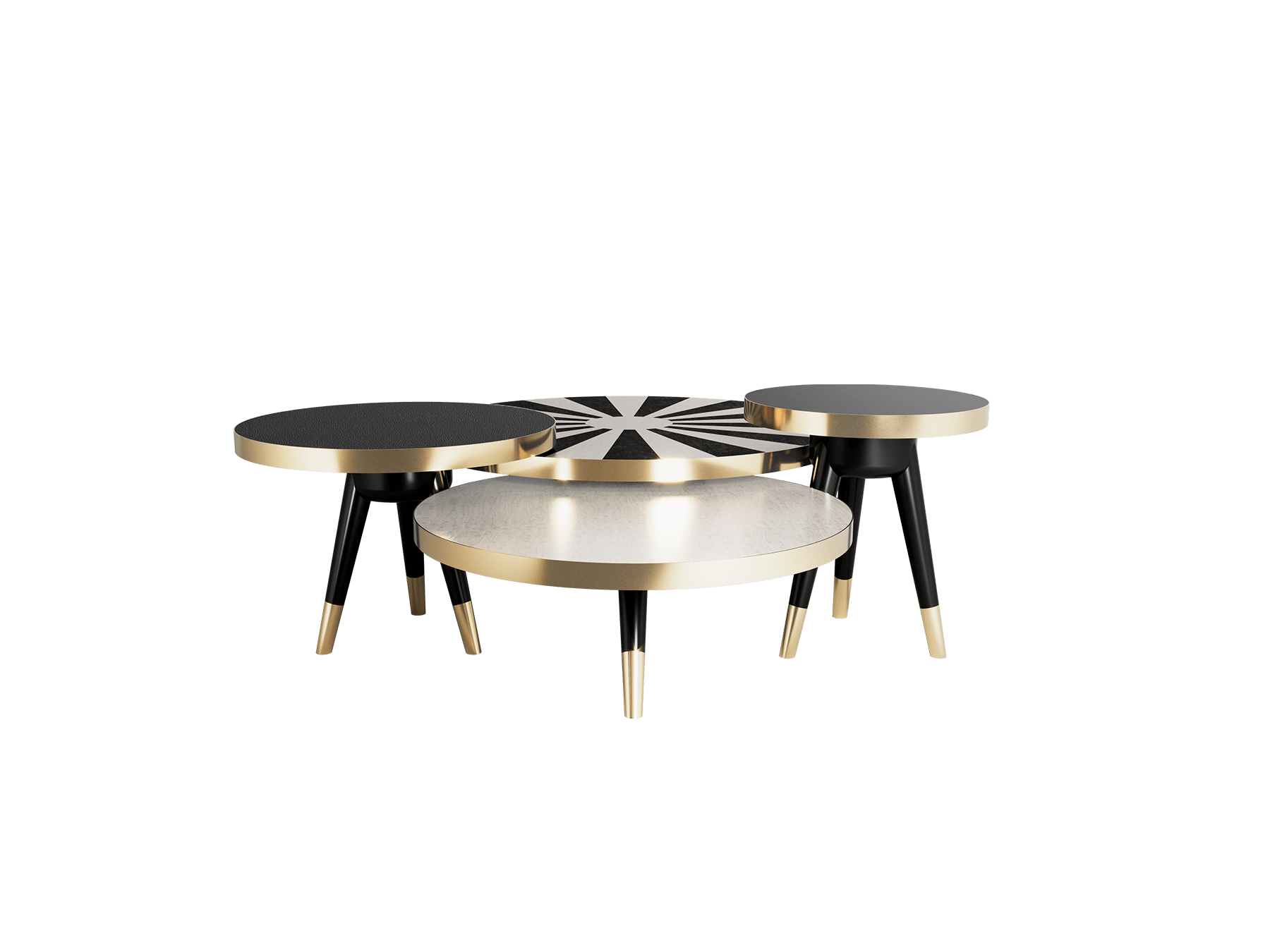 According to feng shui, any living room should have a focal point. Of course, the first thing that comes to our minds will be a TV, but it's not a rule! You can add a beautiful fire place or an amazing piece of art, that will draw everyone's attention.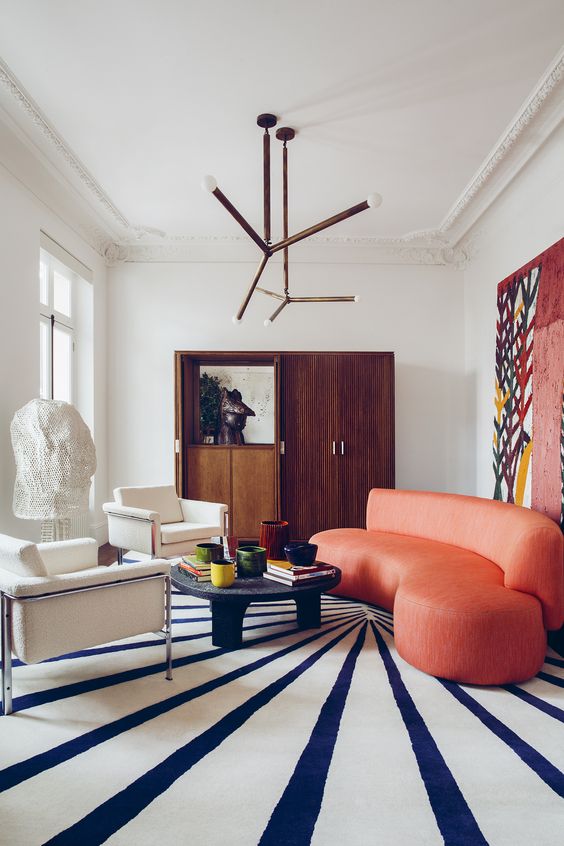 Try to use different types of lightning. The lighting of the living room should embrace positive vibes and good atmosphere. Desirable are table lamps, floor lamp or wall lamps – the idea is to brighten up corners and shady places.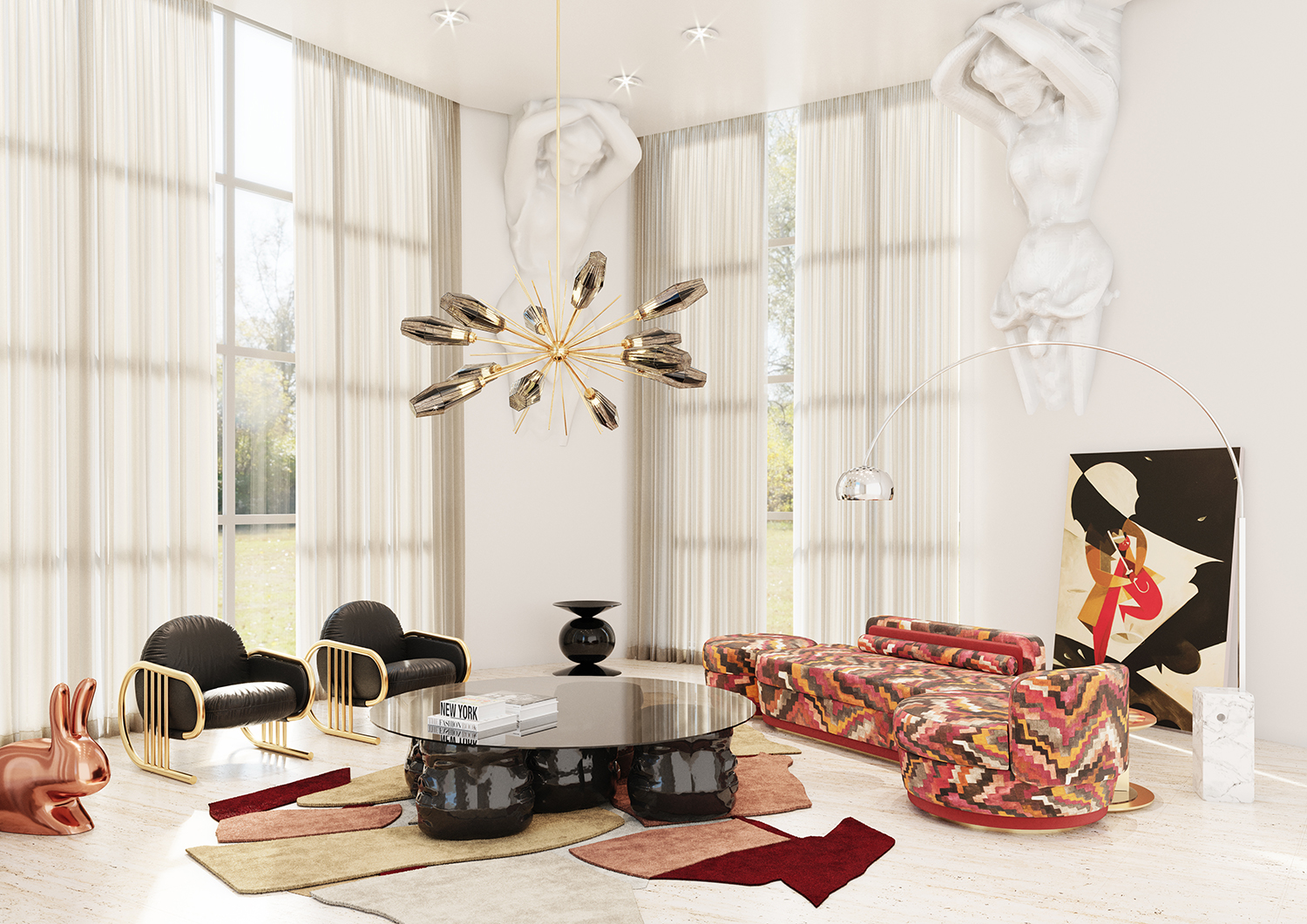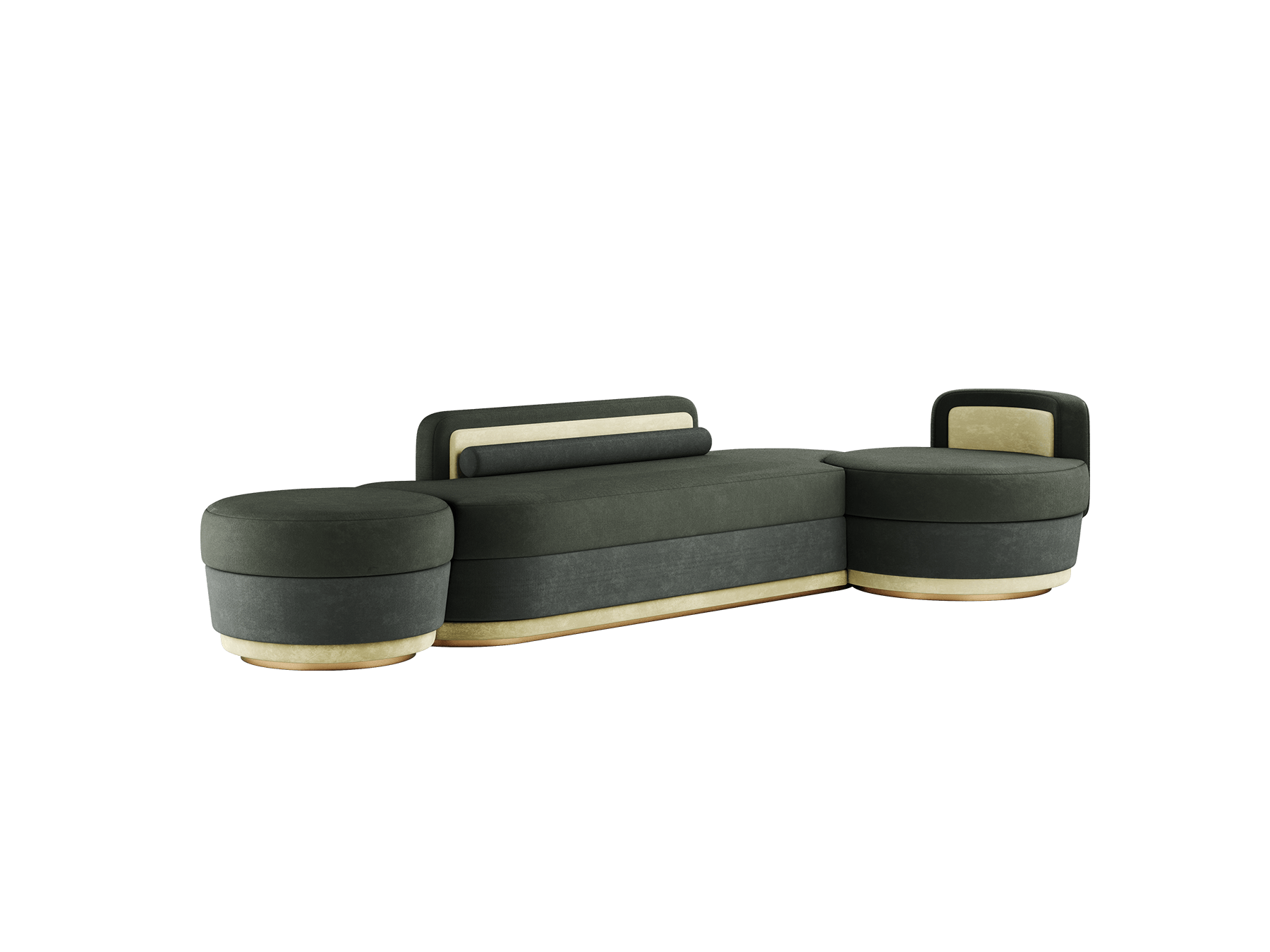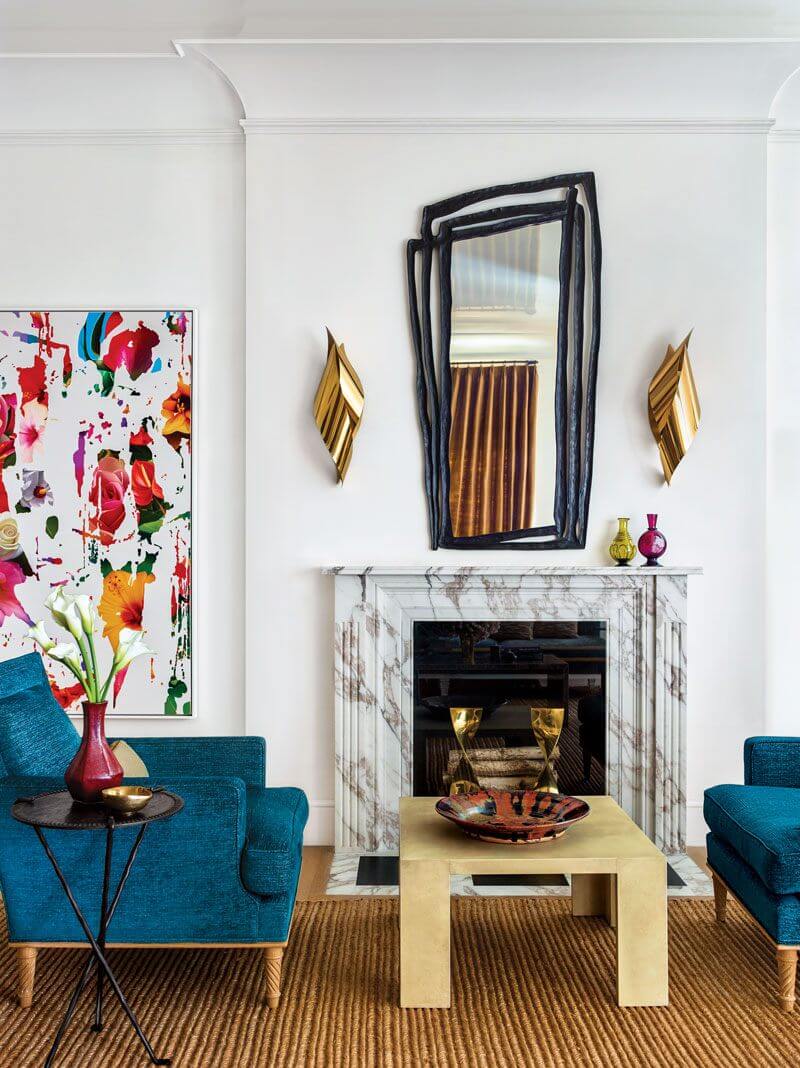 It is good to use a mirror to décor the room, that will enlighten the area and make it visually bigger, which will enhance good energy. The mirror should be of such a size that we can see our head, shoulders, and chest, making it easier to capture energy. But don't make a mistake of putting the mirror opposite to the window, as it will 'bounce' the energy back.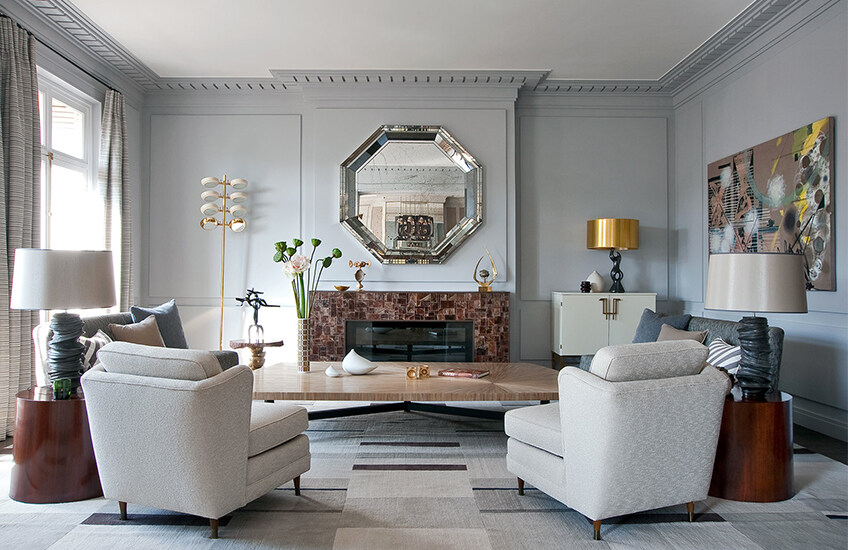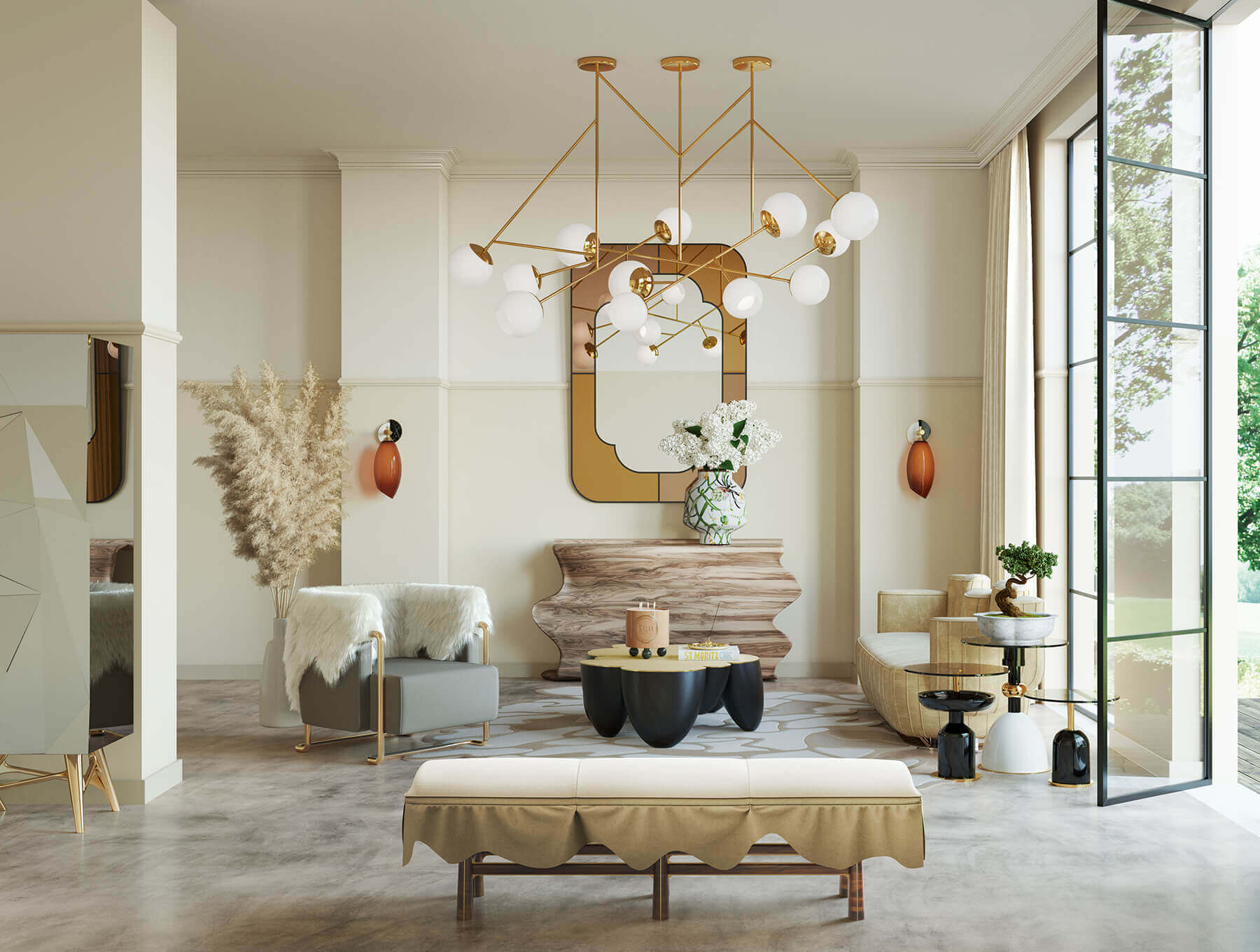 And of course, don't forget to décor with real plants, because.. after all, is there any better way to add energy and life into the space than putting living objects inside?