We could write plenty of articles about table centerpiece ideas. They can be harmonized with each other in terms of colour, style of our interior design or decorated accordingly to current season. In spring and summer the most beautiful decoration will be fresh flowers in a decorative vase or fruit in an artistic bowl.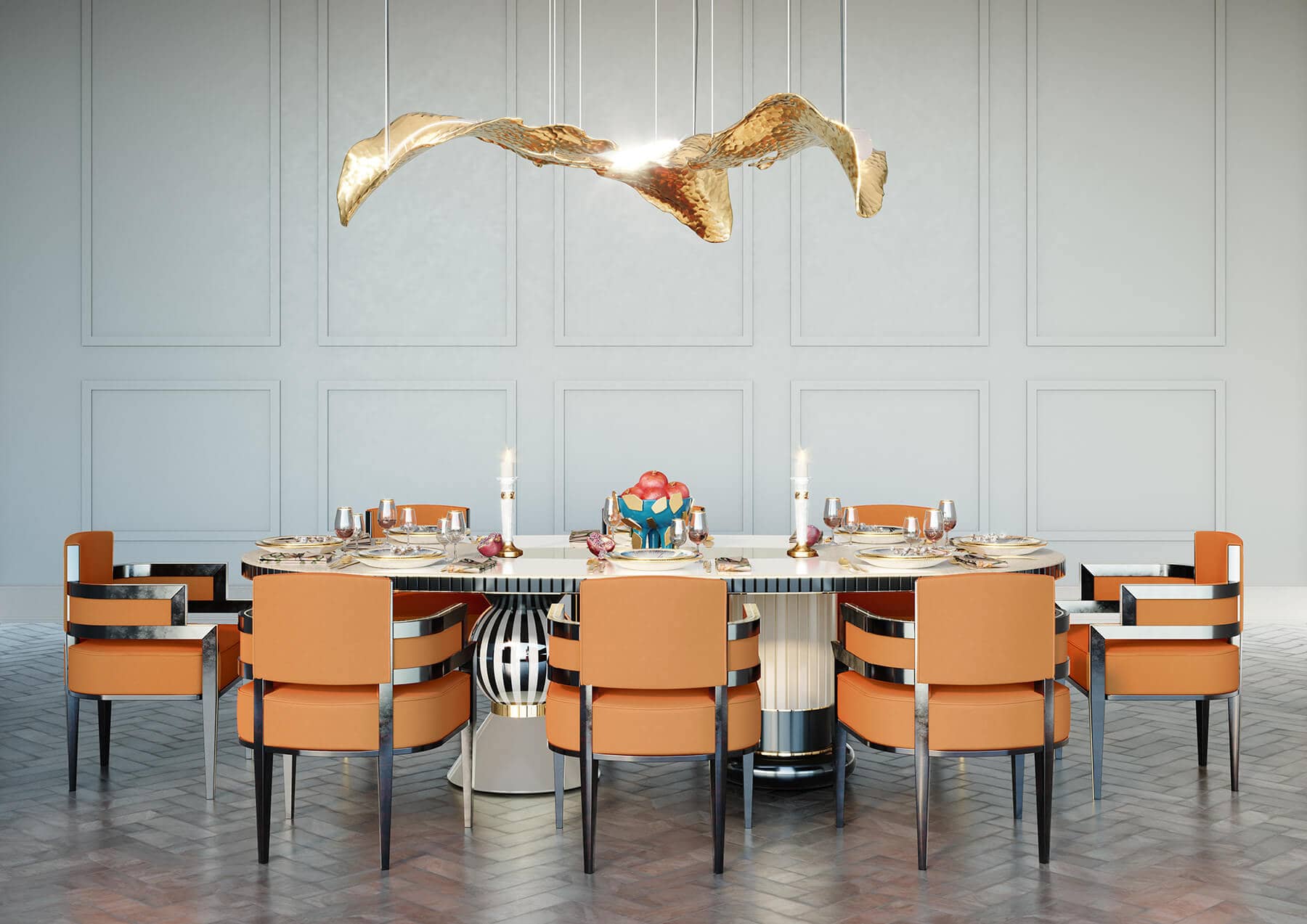 But flowers and fruit are not the only things that can play a role of a proper table centerpiece. A beautiful artistic sculpture will definitely make a statement in your dining room. Another good idea for a table decoration are candles or artistic trays, that can also help with the arrangement of few small objects. Read the article and check our ideas!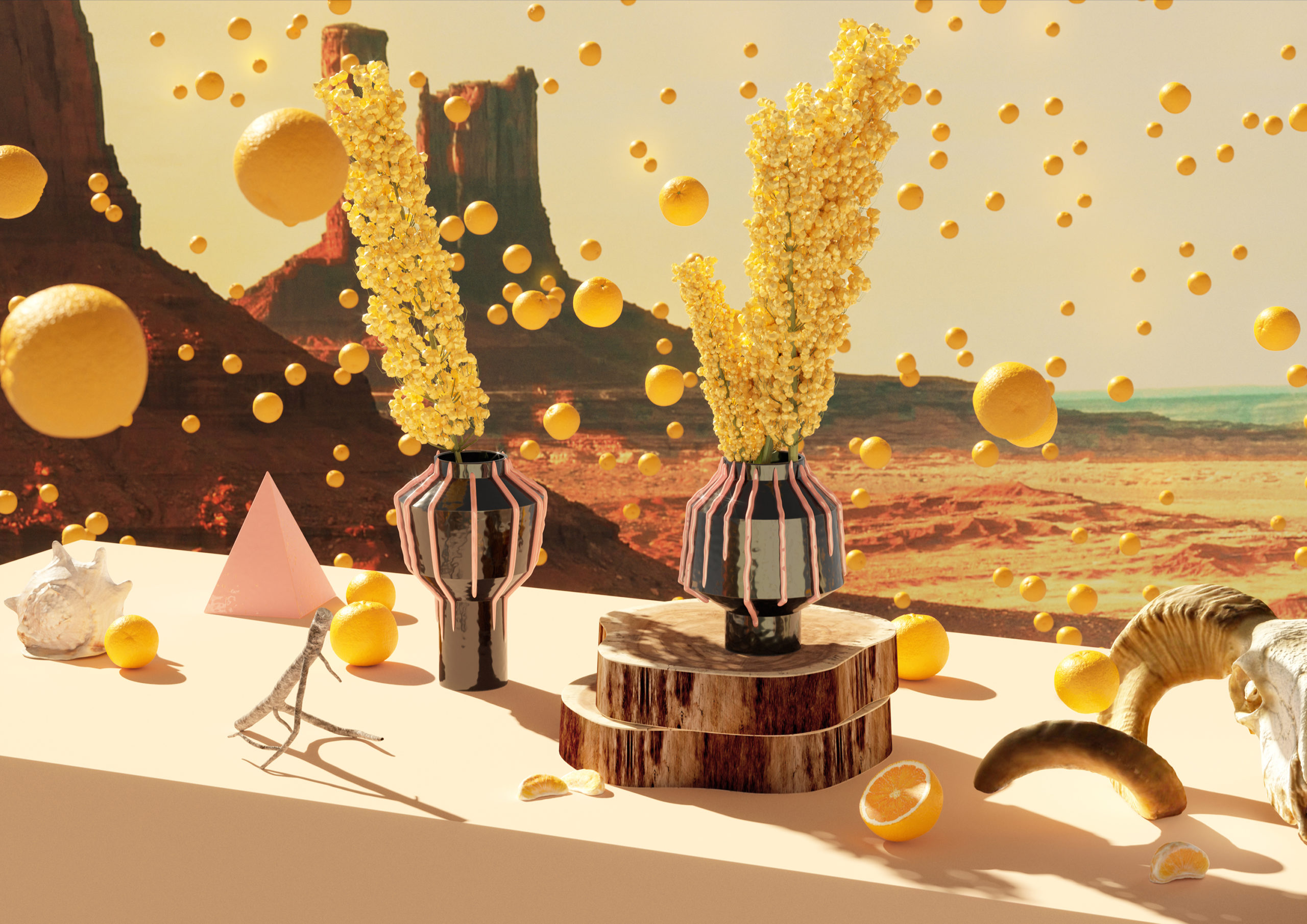 Add an Assemblage of Objets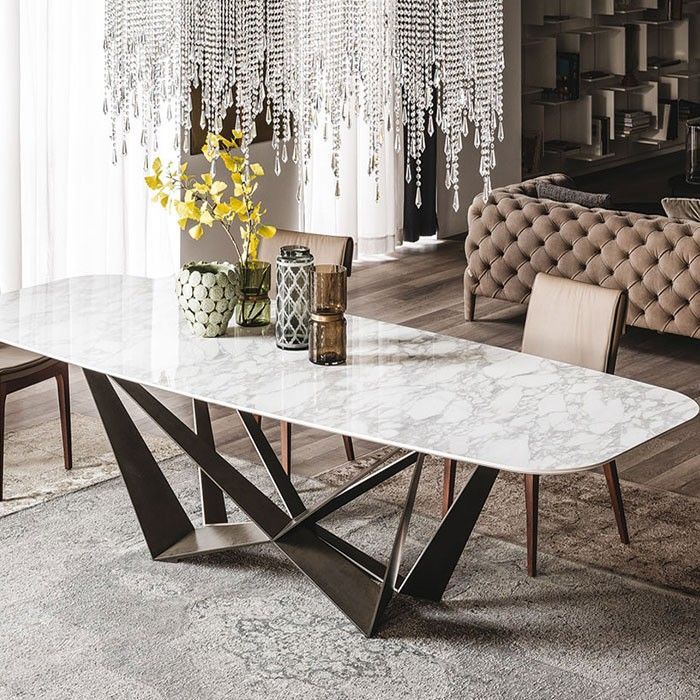 If you would rather go with an assemblage of objects rather than one single item, think about the arrangement. Play with textures, sizes and colors to create an artistic whole. It can be candles, boxes, vases, flowers, decorative stones etc. Whatever feels ok to you will definitely look good on the table, but pay attention not to display too many things in there!
Let Sculpture Shine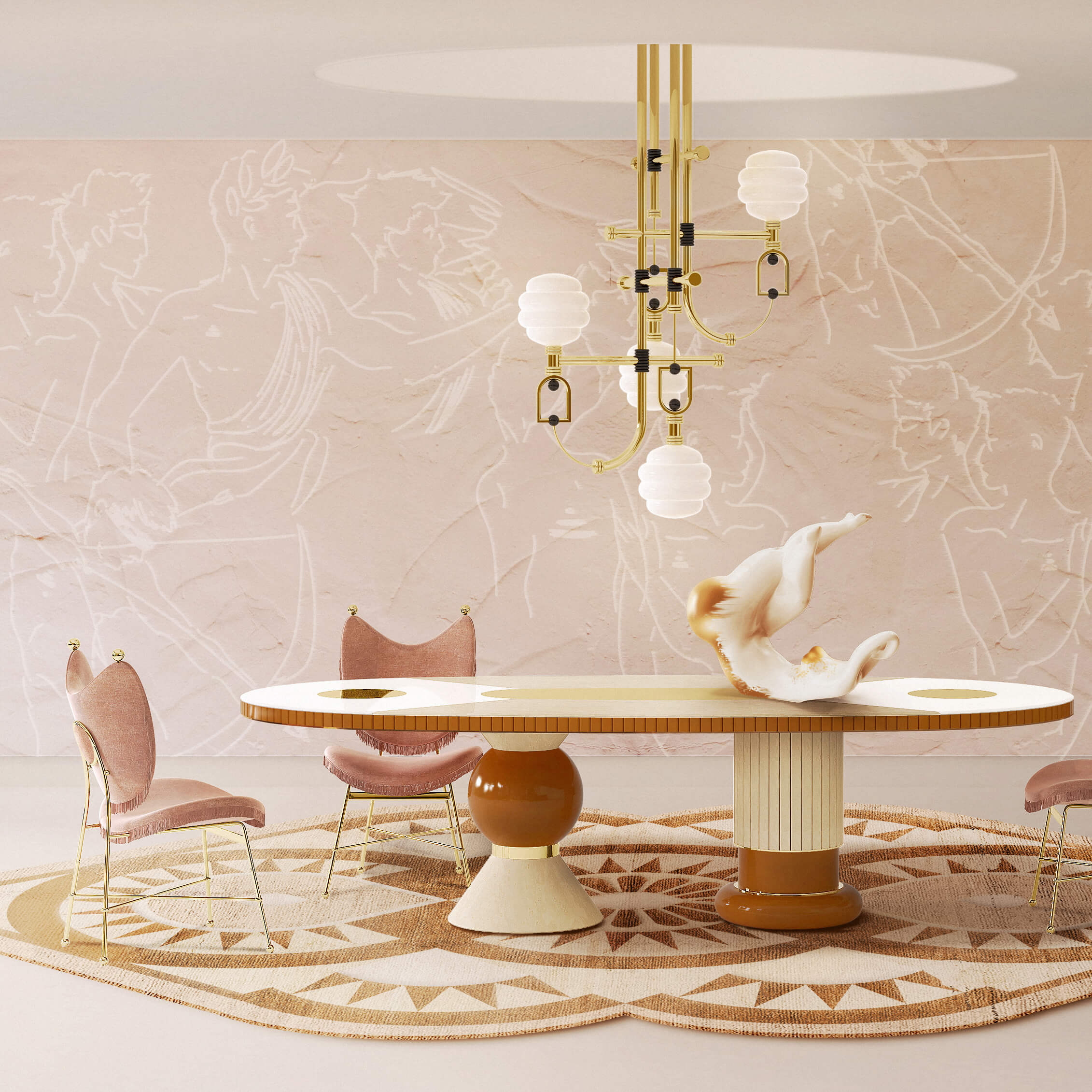 Dining table is a perfect place to display some magnificent piece of art. Choose one sculpture that matches your character and taste and place it as a table centerpiece to add luxurious vibe to your living room.
Display a Matching Set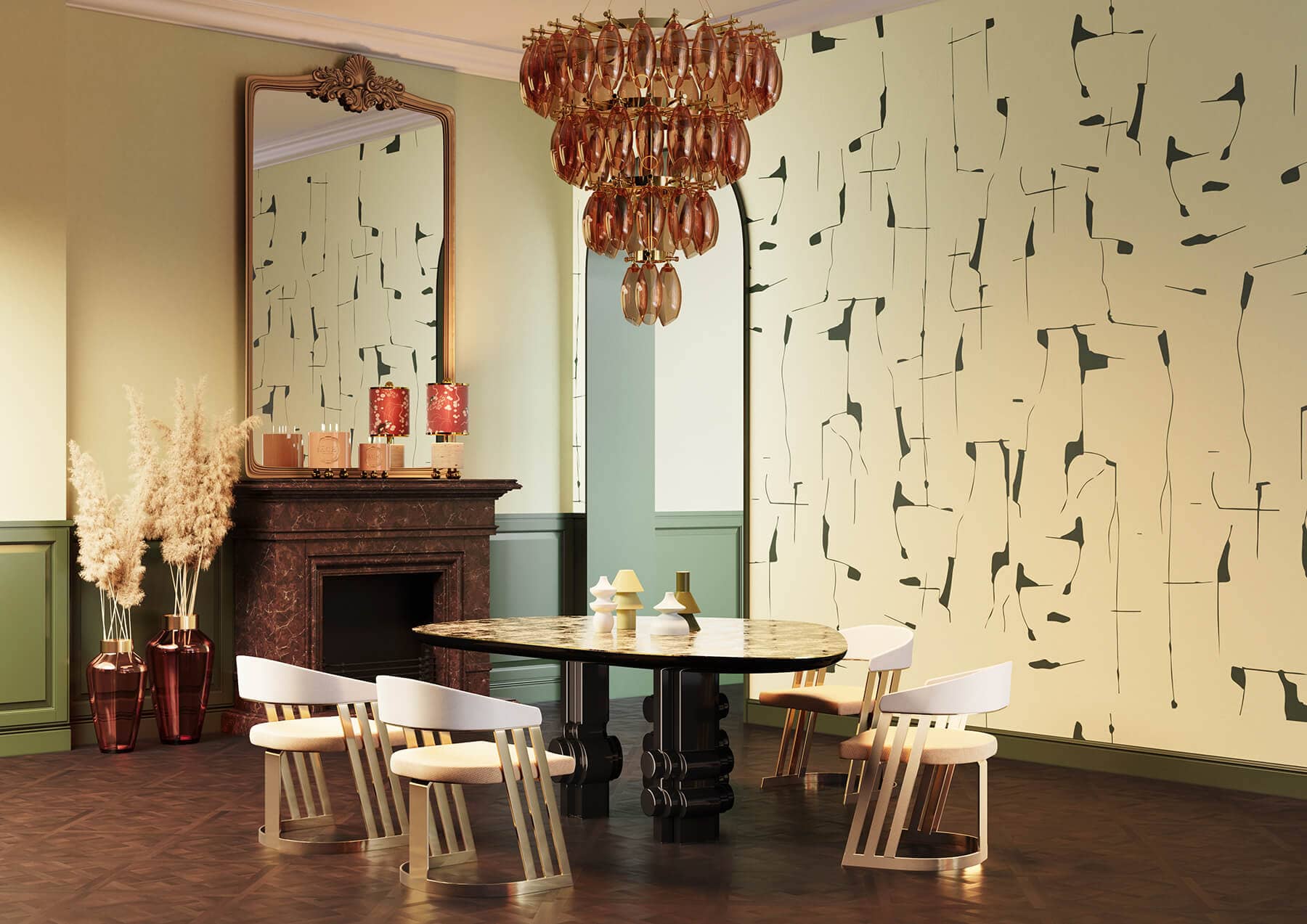 Sometimes items look better displayed together. Choose different shapes or types of objects from one set and place them on your table. Both functional and glamorous, those items can also be a good conversation starter.
Stack Some Books
Although books aren't consider to be an usual table centerpiece objects, it is worth considering using them as a decoration. They can enrich the whole composition, help to vary the height of other displayed objects or just play a role of a conversation starter.
Create a Monochrome Display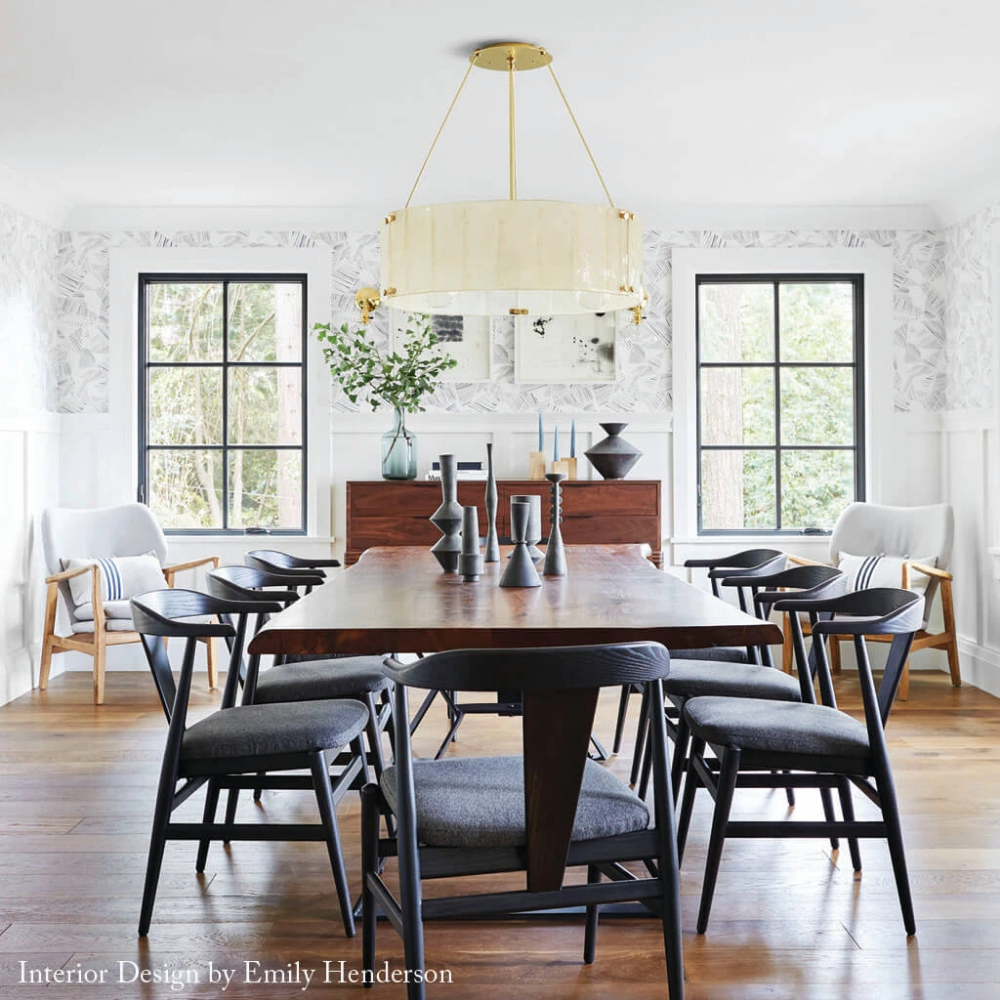 If you have a special collection of objects to display, consider keeping the look monochromatic. It will look sophisticated and classy, while different objects itself will still make the display look interesting and sophisticated. Choose different sizes of candles, bowls or vases in the same color.
Play with colors
On the other hand, colors can also help to arrange a very powerful tabletop centerpiece display. If you like to play with colors and are not afraid of mixing styles, choose colorful items that will make a statement in your dining room.
Add Artistic Touch to your Flowers Arrangement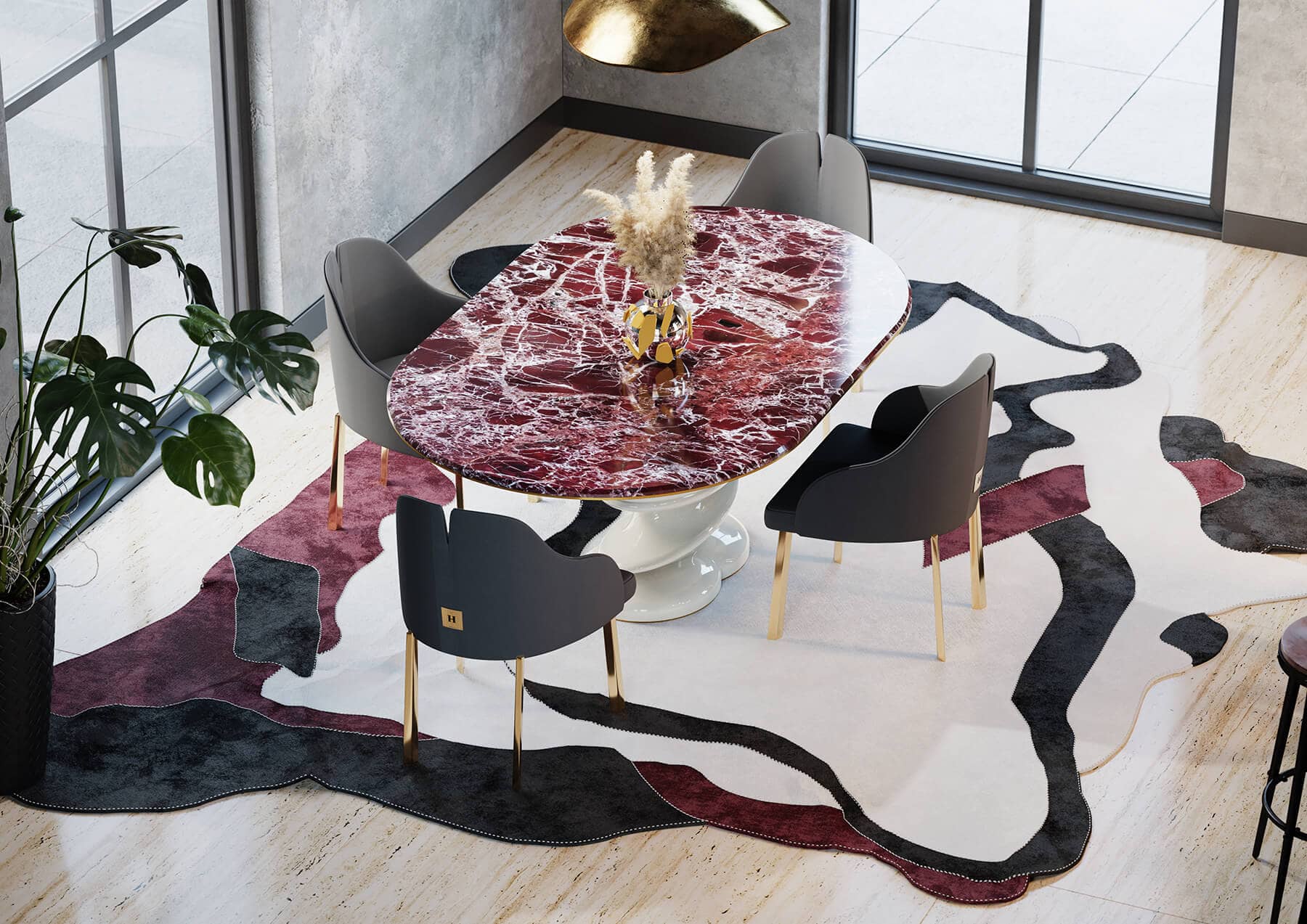 Flowers are one of the most common tabletop centerpiece choice. They are fresh and beautiful, adding spring vibe into your dining room. For a better display, choose an artistic vase that will enlighten the bouquet. A luxury vase will also work well solo, so whenever you don't feel like taking care of having fresh flowers on the table, an artistic vase will do all the work anyway.
Surprise your guests with an extraordinary table centerpiece!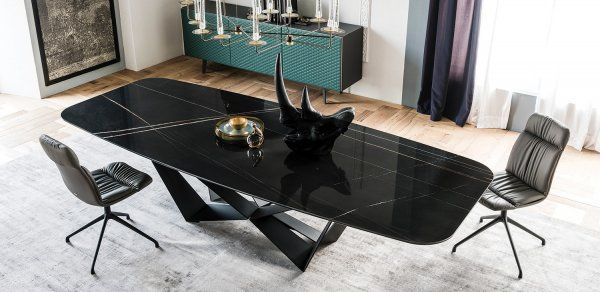 Although people usually go with objects like vases, candles, bowls of fruits or sculptures, you might go a little cray with putting an item that won't necessary be considered a tabletop centerpiece object. Think about displaying some extraordinary artistic boxes or sculptures, that will positively shock your guests.