In this beautiful family home, designed by Conrad Architects, all the spot goes to the marble details. The element is the decoration's big star which gives the space a glamourous touch.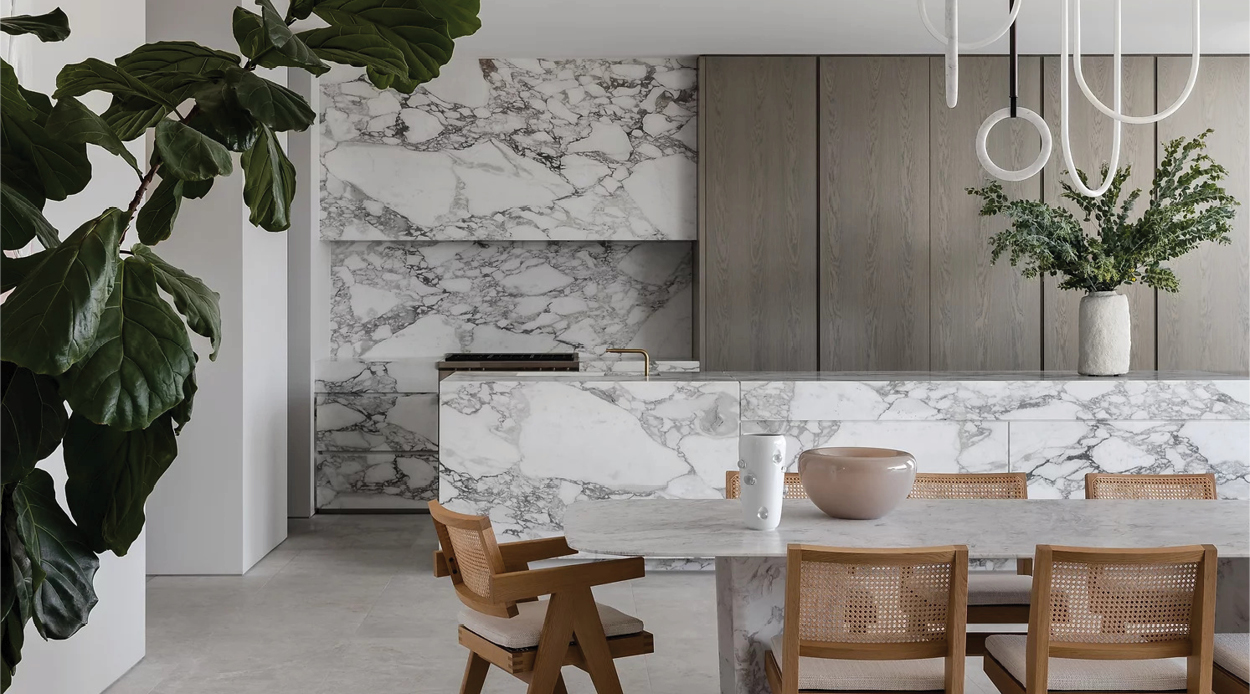 Some materials have the power to elevate any home – marble is one of them. This rich material is an excellent choice for a luxurious and modern vibe. This stunning house, located in the suburb of Toorak in Melbourne, is a perfect example of how marble can transform and be a powerful ally to any home decor.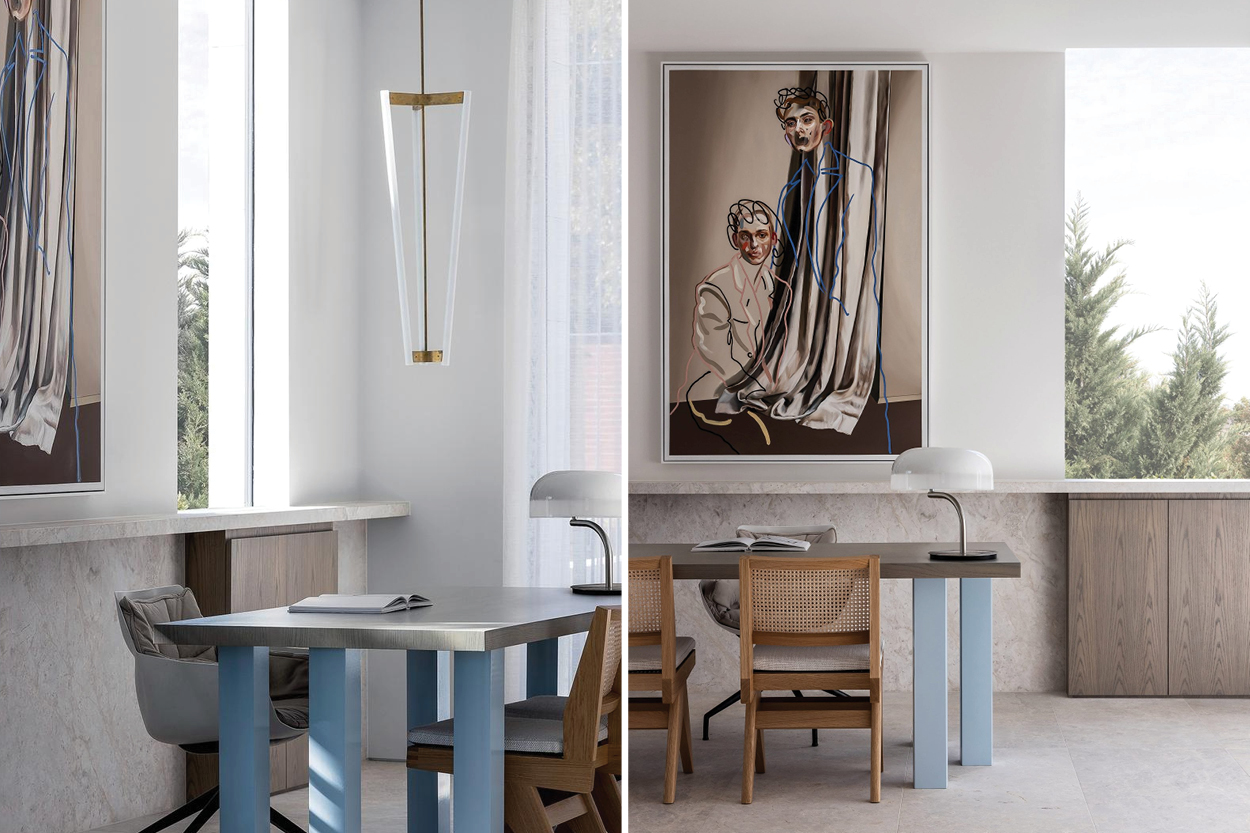 This project was signed by Conrad Architects and trusted by Lauren Tarrant, who is also an interior designer; together, they transformed this family home into a quiet refugee where the marble gives the perfect tone for a luxurious yet minimalist house. With four levels, it's not just the residence's interior that is outstanding; the exterior features a bold presence.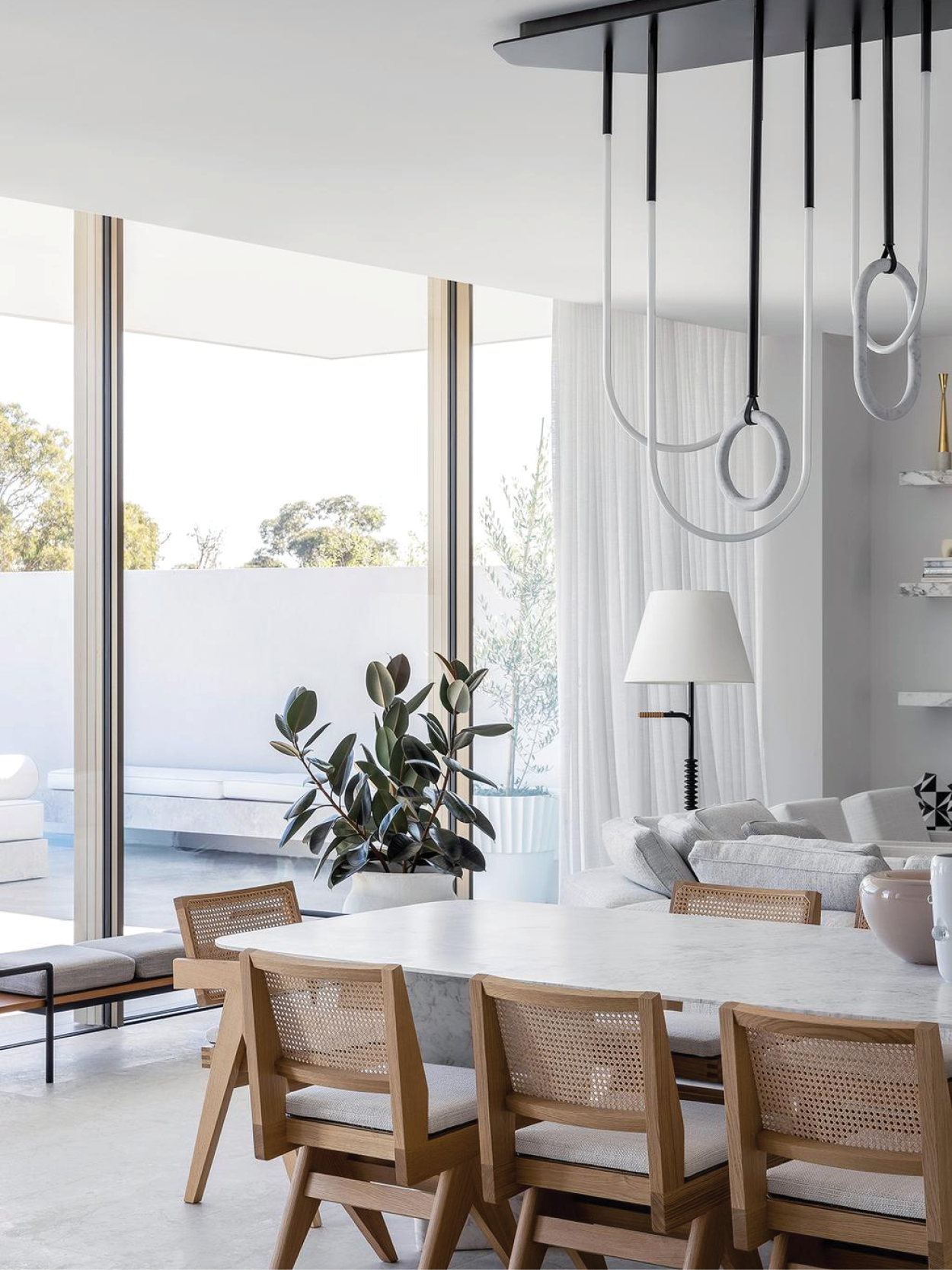 Inside this stunning home, a calm feeling fills the space with grey and white hues combined with elegant furniture and marble details. The home follows via a flight of stairs that leads to the corridor and guides to a beautiful discovery. Every detail of this home is charming and catches the eyes – from the infinity pool on the terrace to the simple details.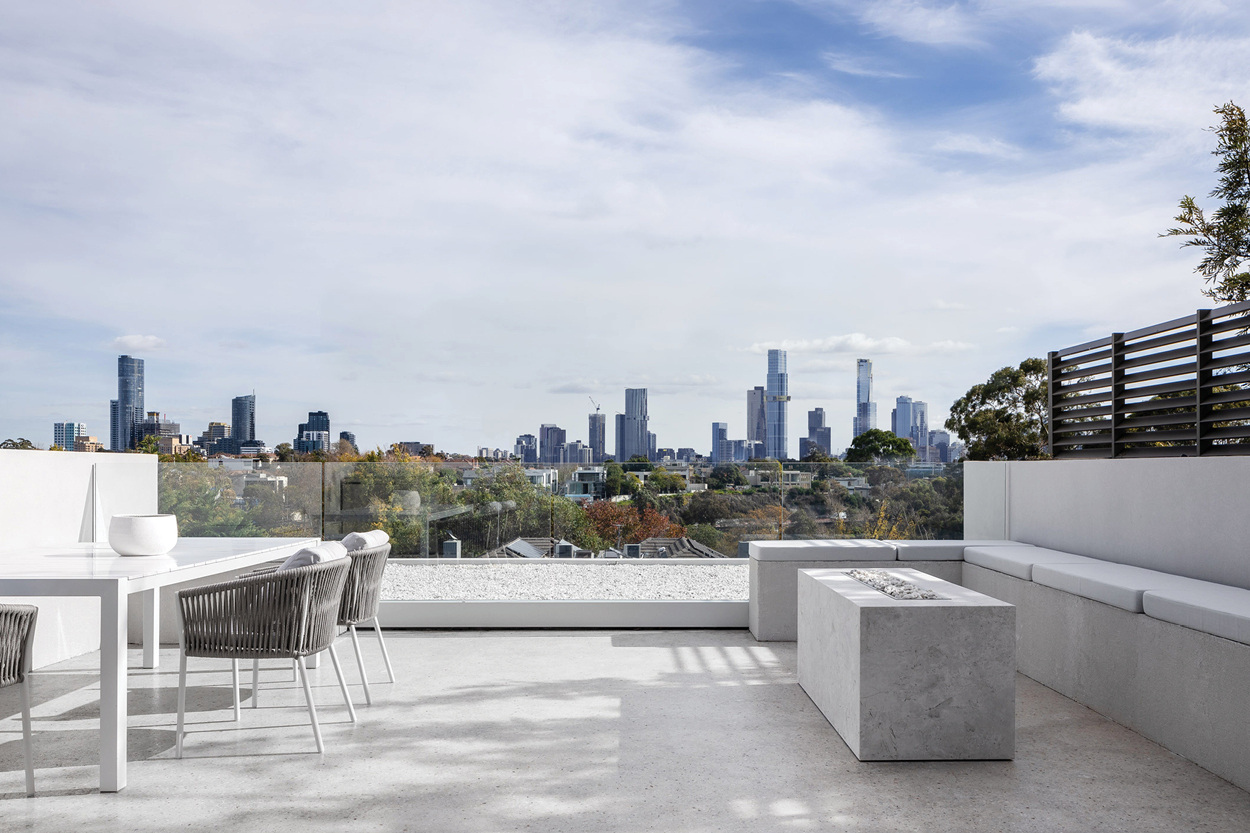 Odonto Center Table

Center Table 10.000,00

€

Utah Center Table

Center Table 12.500,00

€
Tarrant aimed for a timeless and bright home. After consulting with Conrad Architects, they decided to go with a classical European aesthetic with some contemporary touches- and the result couldn't be more stunning.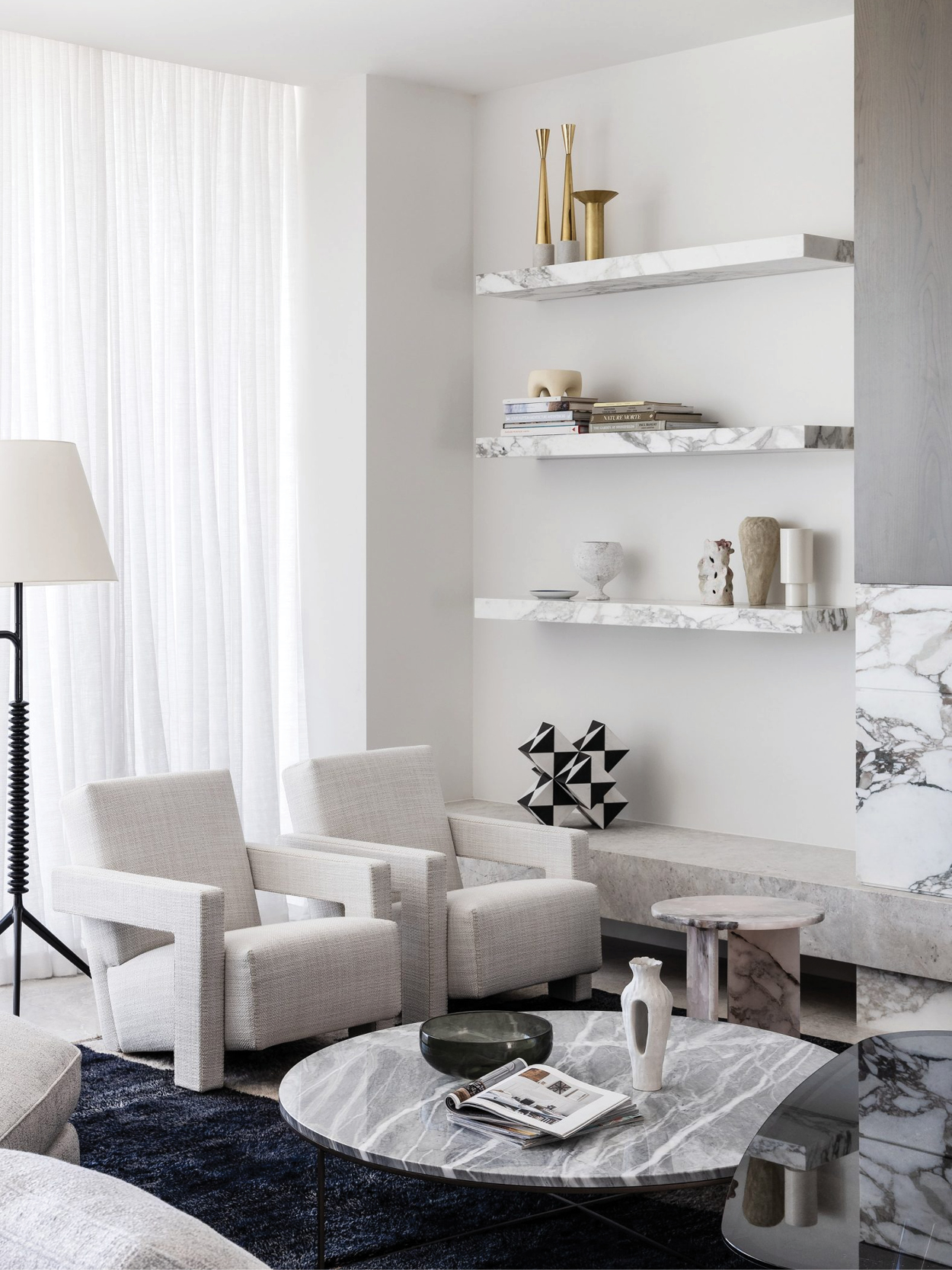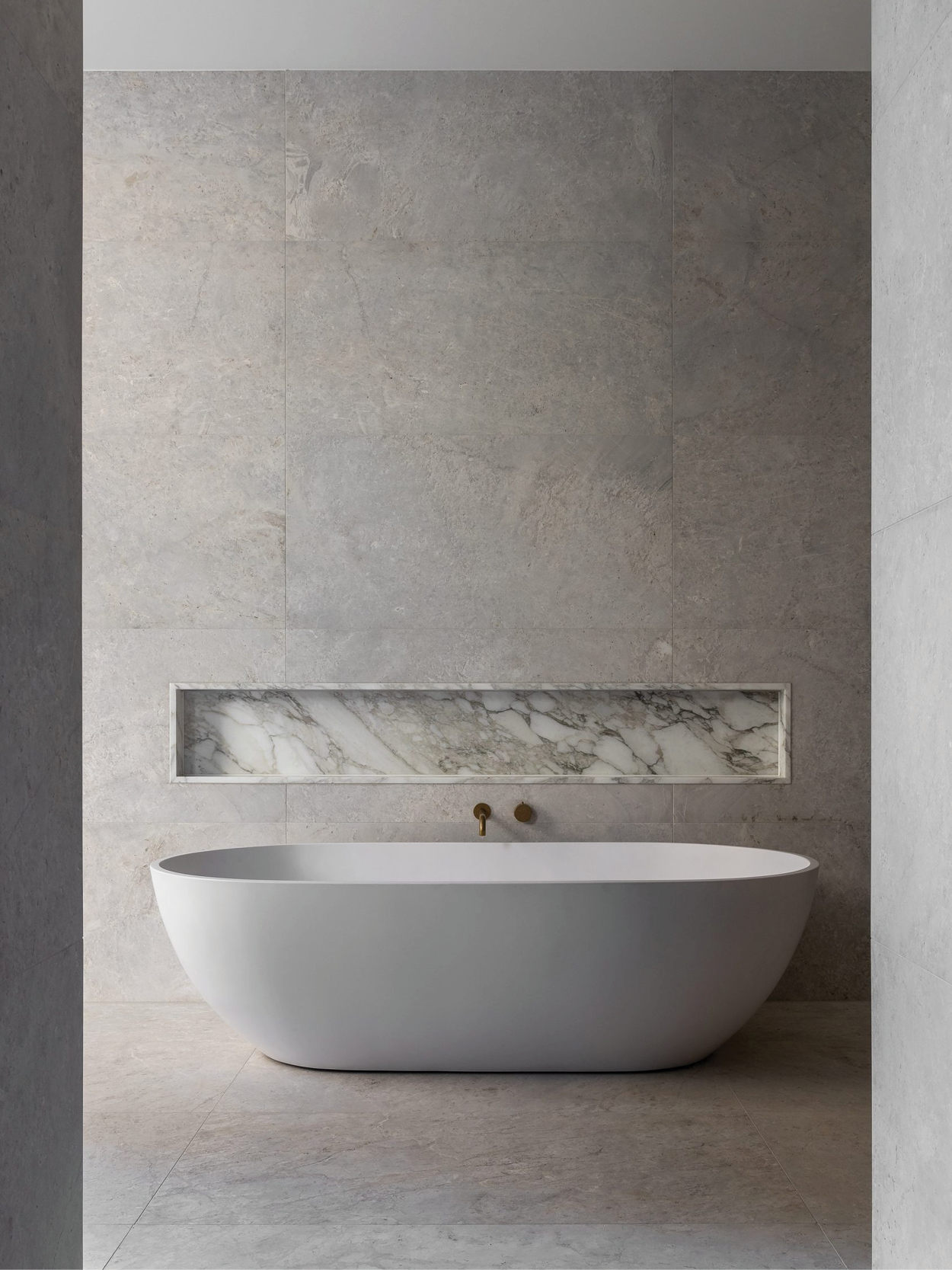 The marble is the big star of this project, but not the only one. The base level is an incredible addition to this quiet home, which features a health facility with a spa, sauna, and gym. Another highlight of this house is the bedrooms; they are located above the living and dining space, on a lower level – which creates a spectacular view right in front of a lush green area that makes the perfect dreaming room.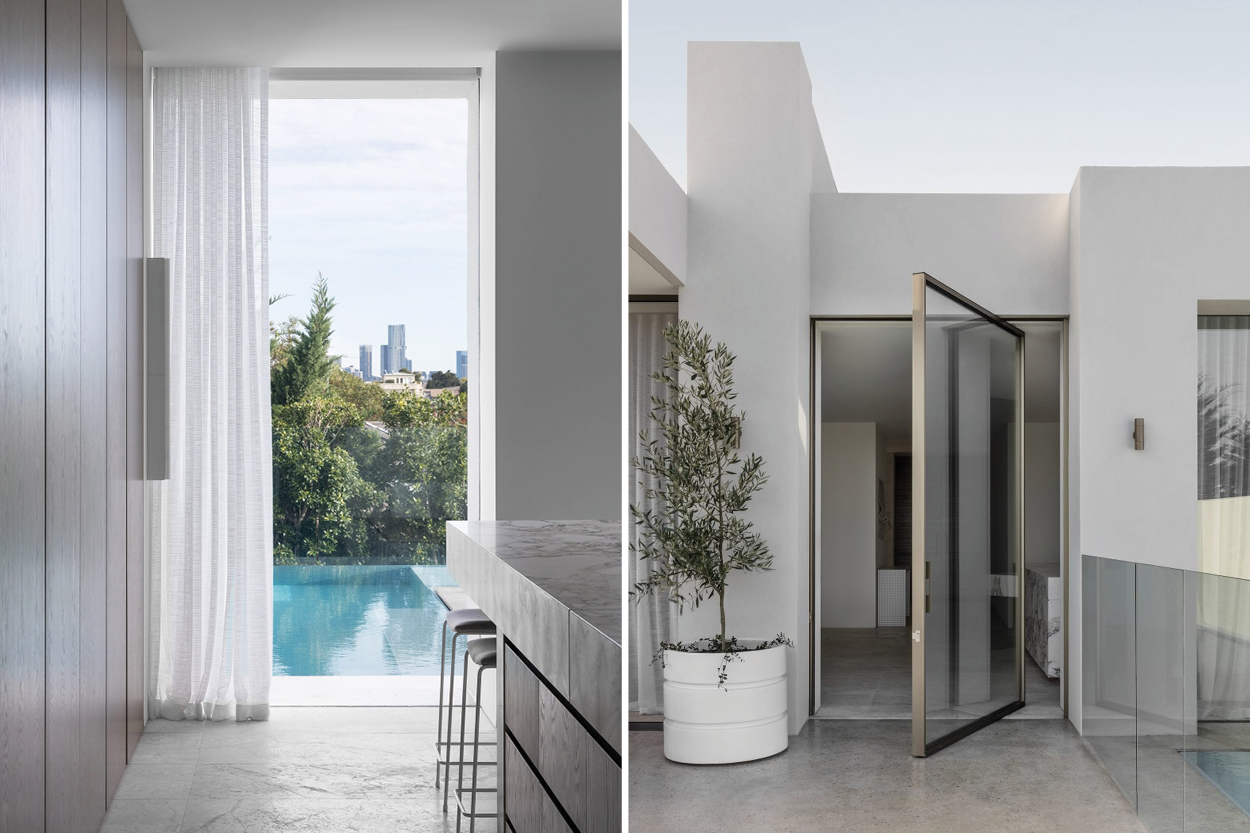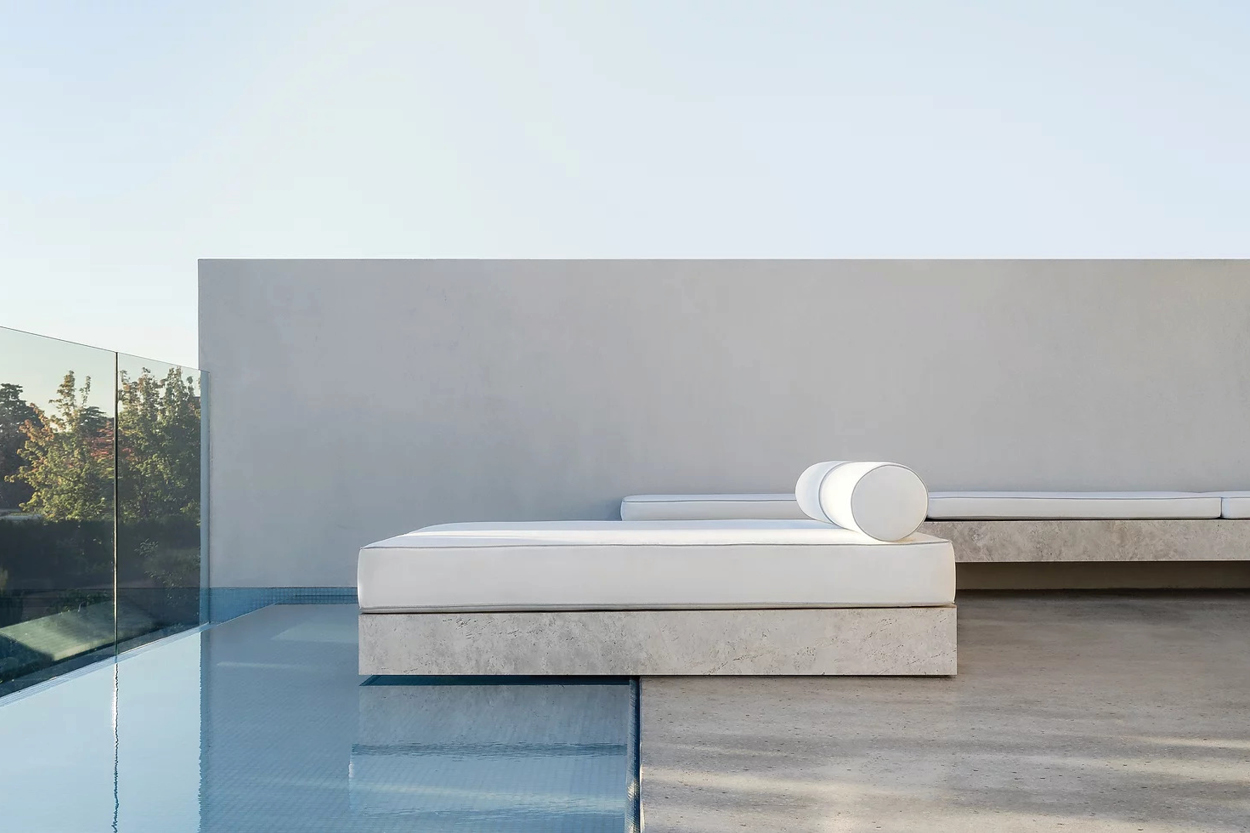 But of course- it's almost impossible not to be impressed by this house's stunning layout, where the marble helps to create a natural and lighting atmosphere. The material is not just on the interior; it also helps highlight the exterior and make this house more gorgeous. From the furniture to the surfaces – the marble adds the perfect luxury touch.
Utah Side Table

Side Table 6.900,00

€

Elektra Parasol White

Parasol 9.190,00

€

Pollock Side Table

Side Table 8.600,00

€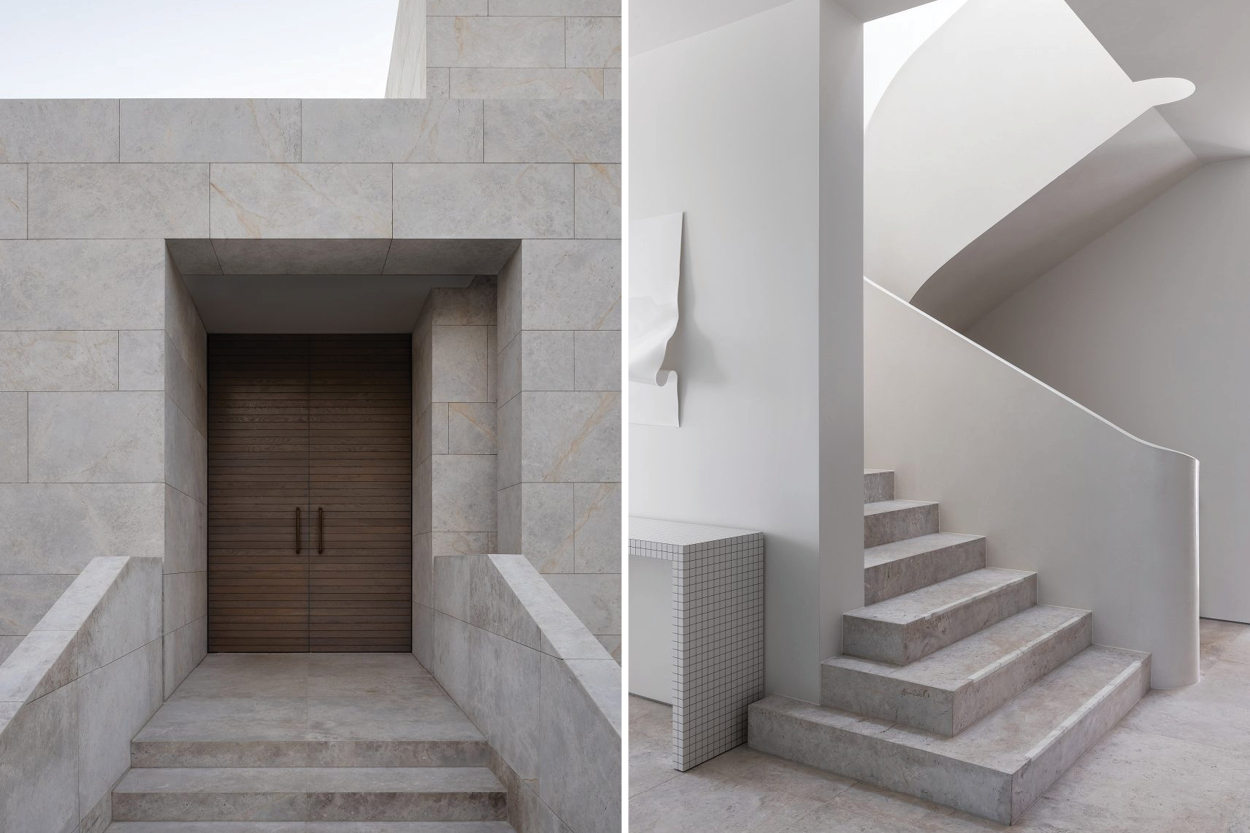 After a tour inside this splendid space full of marble, it is almost impossible not to be inspired by this charming interior – a blend of luxurious and calm feeling that give the perfect tone for this family house.
ARE YOU INTO INTERIOR DESIGN? If that's the case, come and discover our modern furniture and lighting pieces designed by design lovers for design lovers. All you need to do is to download the Hommés Studio catalog.

Source: The Denizen