In the late 1920s, architect Henri Sauvage oversaw the completion of a large art deco style building for the Parisian department store Samaritaine. A century later, this art deco building structure was redesigned for LVMH by Peter Marino, a member of the Interior Design Hall of Fame, who converted a piece of it into the luxurious hotel Cheval Blanc Paris.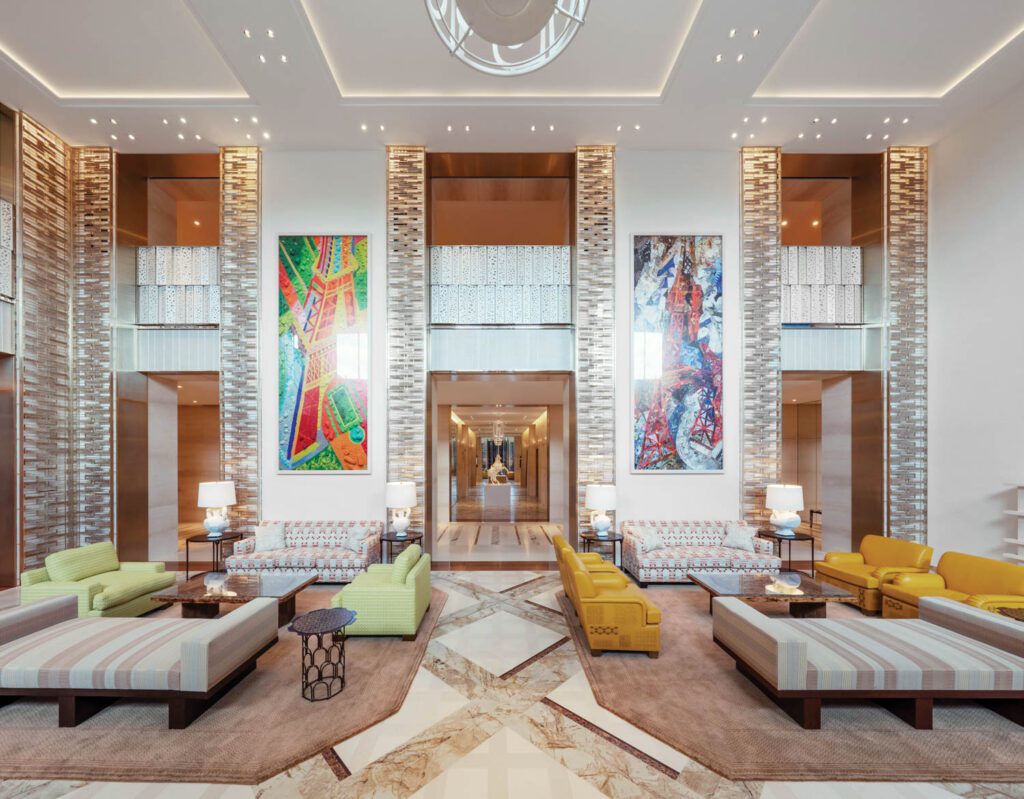 How to detect the Art Deco Style?
Any genuine Art Deco style object has a narrative of its own. Perfect symmetry, numerous mirrors, rare and pricey wood, and elegance are all present. The elegance of your environment is not compromised by the feeling Art Deco style furnishings may give off. Wood, lacquer, marble, and metal are common building materials used to create Art Deco style furniture. Some designer clothes may include plastic accents or striking animal skin, which is a symbol of unbridled riches.
Art Deco style is available in all forms of furniture. Which means that these lovely items may be used for a number of purposes while also adding to the overall attractive style of a person's house. The high degree of quality that the Art Deco style also brought to its designs meant that they were long-lasting and would adorn homes and workplaces for many years.
Modern-day Art Deco style furniture can be challenging to identify, especially if you are unfamiliar with it. You must be very careful when choosing a vendor because many will use the terms to describe anything that even somewhat resembles an authentic Art Deco piece.
Since Art Deco style pieces are not considered antiques, their values are usually high, and prices reflect this. Instead, think about the item's overall quality and the distinguishing characteristics that would identify it as an Art Deco style piece. These characteristics include specifics, themes, animal patterns, and inlaid materials (such as ivory and ebony), as well as shiny surfaces or even a glossy finish— the key element of a real Art Deco style design. It could not be an authentic Art Deco piece if it doesn't have that shiny sheen.
Hotel Cheval Blanc Paris, an example of the Art Deco Style
The property's 172,000 square feet, which includes 72 rooms and suites, is mindful of the art deco style building's history and location, while also maintaining a contemporary edge in a rapidly developing metropolis. "We changed it without ignoring the existing legacy", according to Marino, "The work of French artists and artisans was integrated into every aspect."
Vik Muniz's modern 12-foot-tall replicas of the Eiffel Tower, which are in turn flanked by handmade gold-and-bronzed panels, contrast with the flooring of the main foyer, which integrates four distinct stones in a art deco style inspired by parquet de Versailles. In one of the four restaurants off the lobby, Marino's red banquettes and chairs contrast with the room's striking shell-inlaid wood walls. A Tony Cragg artwork made of corroded steel is surrounded by a beautiful stone staircase that connects floors.
Below, a 100-foot swimming pool features custom mosaic tiles and walls of Bianco Sivec marble. Paris architect Édouard François led the building's exterior architecture, including restoration of the historic facade, and helped create breathtaking vistas in every space. The views became central to the design experience created by Marino, including in another restaurant's mezzanine, where guests can dine while gazing out at Pont Neuf.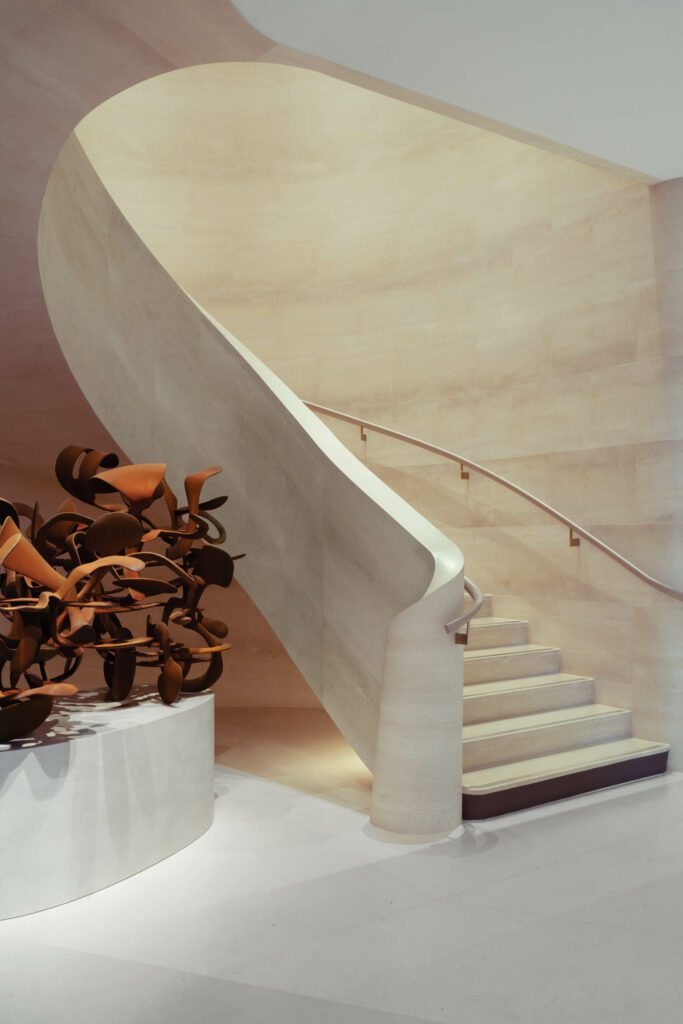 Alice Armchair

Armchair

$

7.193

Luminous Floor Lamp

Floor Lamp

$

5.841
DO YOU LOVE INTERIOR DESIGN?
If that's the case, discover modern furniture and lighting pieces designed by design lovers for design lovers. All you need to do is to  download the Hommés Studio Catalog. Choose the high-end homeware by ACH Collection to complete your interior design project with style.

Source: Interior Design; Photography: Alexander Tabaste; Project: Peter Marino