A scenario that seems out of a movie, the AD100 Ken Fulk stylish an incredible midcentury modern home in Lake Tahoe; explore its beautiful inspirations.
When you look at this incredible Midcentury modern home designed by AD100 Ken Fulk, it's almost impossible not to think of movie scenarios because all the details of this house are perfect, from the stunning Lake Tahoe views to the incredible decor that perfectly matches the outside. This layout translates to the talent of Ken Fulk, one of the top interior designers elected by the AD100 list as one of the names on the rising in the industry.
From this stunning Midcentury modern home, we can see why Ken Fulk is one of the names we should remember when thinking about interiors and looking for inspiration. To discover more about this fantastic project and the work of one of the top interior design talents, you can keep reading this article and explore this incredible midcentury modern home!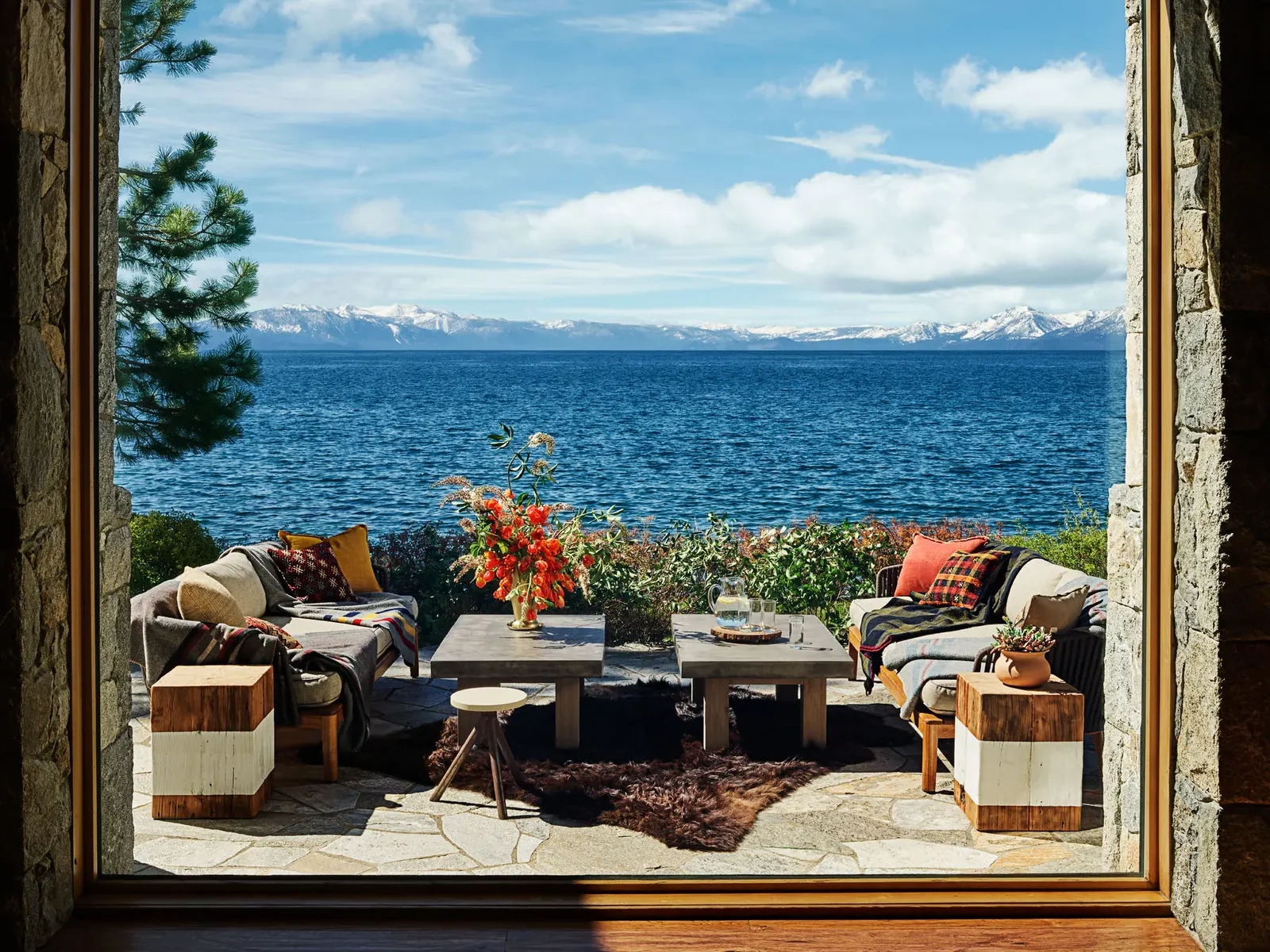 The Style – About Midcentury Modern
First things first, before discovering more about the incredible home stylish by Ken Fulk, let's explore the style that inspires and adorn its details, the midcentury modern.
Neutral colors combined with dramatic accents and raw materials are some of this style's main characteristics that give this charming home a timeless and beautiful look. Midcentury modern combines simplicity with touches of colors, patterns, textures, and nature inspiration and aims to create space focused on the living.
The Midcentury Modern style was a break between the previous styles that ornamented homes and the new needs that emerged in the middle of the 20s and created a new concept for architecture, furniture, interior design, and lifestyle. Nowadays, it's a style that inspires and brings elegance and timeless flair to home designs.
This beautiful style that inspires and gives stunning ideas to interiors worldwide is the departure point for our house tour – that breathes its references in an attractive design full of beautiful and timeless inspirations. Keep exploring the Midcentury Modern style in this stunning home stylish by the AD100 Ken Fulk.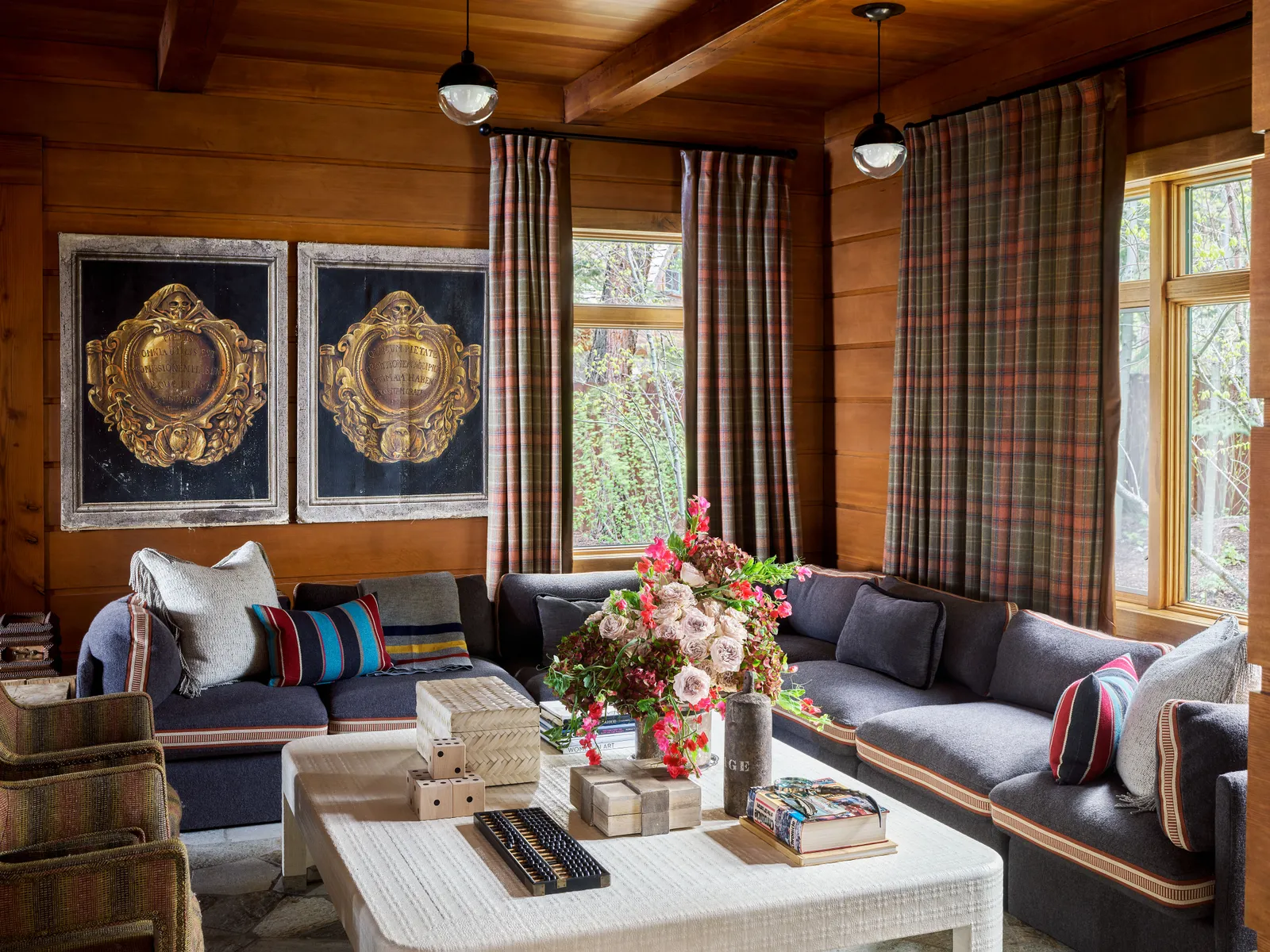 The Home – Inside this incredible design
From the style inspiration for the home itself, it's time to peek inside this incredible house, discover more about the design choices, and have some beautiful clues about Ken Fulk's work. Let's start!
A home always tells a story, and in this incredible Midcentury Modern project, it's no different – this house belongs to the Instagram founder Kevin Systrom and his wife, Nicole. The couple met Ken Fulk through mutual friends in 2013 and, by the first contact, discovered many interests in common. So, when Kevin and Nicole found a home in Lake Tahoe, they invited the AD100 designer to visit and give his opinion about the place. And it was love at first sight.
When the couple purchased the house, the AD100 designer also started to write down the story of the place and its inhabitant – what they liked most, needed, and the references they wanted to have for their home. With all that in mind and together with the senior designer Daryl Serret and a talented team, Ken Fulk started to create this home – that seems out of a movie and translate the AD100 exquisite work.
With dreams, favorite artists, and many references, this home's story started – designers and homeowners cooperated to create a stunning scenario that reveals beauty in every detail.
To fulfill the beautiful scenario, the furniture choices reveal a taste for vintage pieces from different periods and places – from bavarian to midcentury modern. Each component helps to create a beautiful space, but more than that, it shares meaningful narratives.
From the living room, we can take some clues about this incredible home layout that breathes Midcentury modern flair; together with two monumental fireplaces, the spot is full of antiques paired with two big sofas upholstered in colorful fabric and geometric patterns. Wood, stone, and metal help set the tone for the cozy and inviting space. And that is just a hint of the feelings that this home design evokes.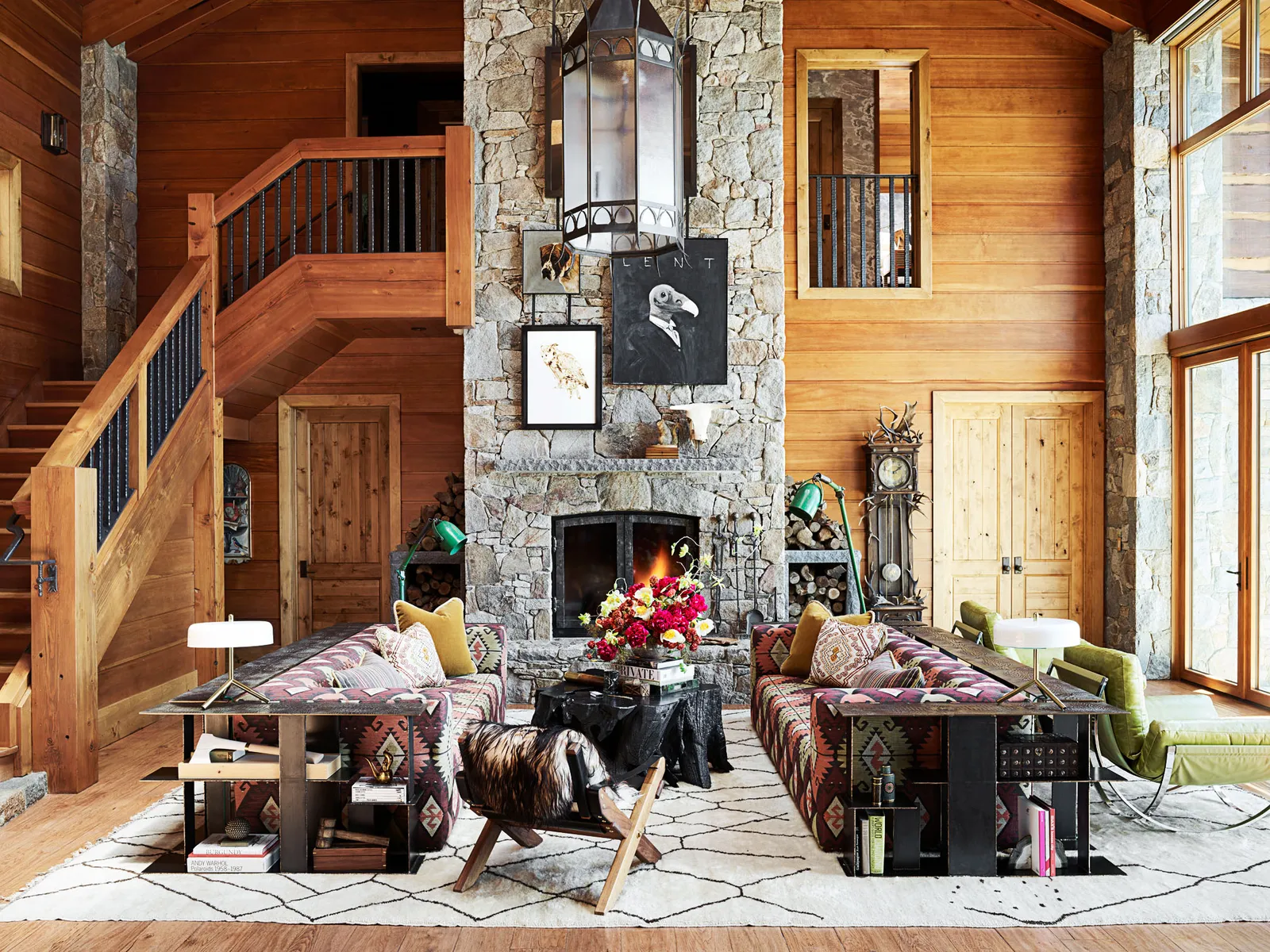 Following the Midcentury modern style and its timeless look, this home layout has an extra dose of style and warmth in e every room. In the kitchen, granite, steel, leather finish, and textures make the room ready to receive incredible cooking moments. Kevin and Nicole love gatherings, so to welcome their friends and family -the guest bedrooms also have been designed with stylish touches – each room is dedicated to the couple's favorite writers and gives the right amount of personality to receive the guests in the best way.
Another highlight of this home is the tavern, which was designed below the guest house and shares all the glamours that a midcentury modern project requires -the entire space is covered in redwood paneling and features temperature-controlled wine storage.
Ken Fulk created a dream home full of glamour, beautiful details, and, most important – sharing the needs, desires, and story of the inhabitants – a refugee that seems out of a movie and is the perfect background for life stories.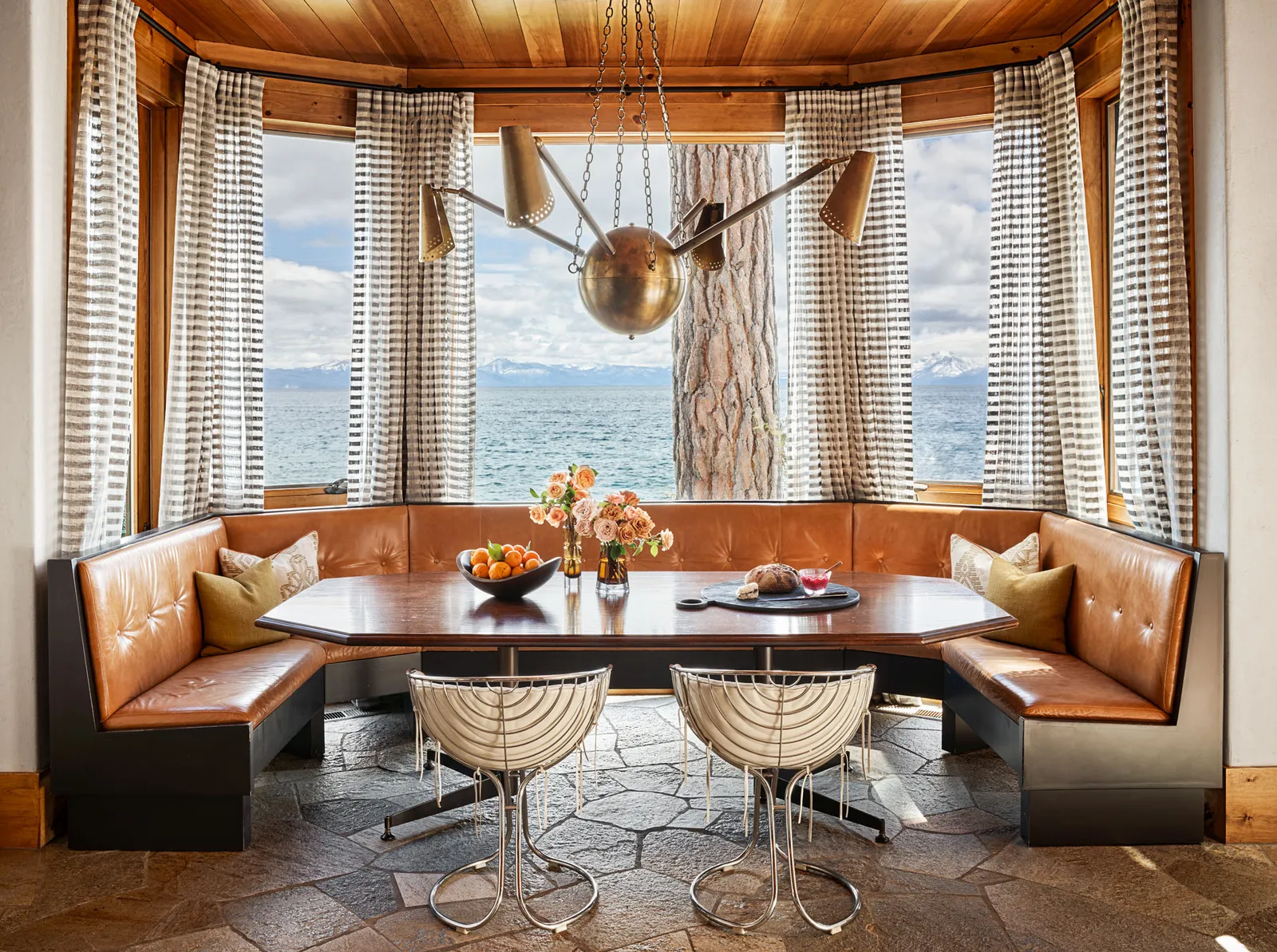 The Designer – The brilliant mind behind the project
The best way to meet an interior designer is by discovering their work – in that case, we have already discovered Ken Fulk's work, so now is time to meet the brilliant mind that developed this movie scenario and that integrates the selected AD100 list.
Kevin Fulk is a Virginia-born designer with more than 20 years of experience; he is a specialist in turning dreams into reality and has been a curator of lifestyles, homes, restaurants, and hotels. Known for his layered interiors and over-the-top parties, Fulk's list of clients includes names such as Gigi Hadid, Pharrell Williams, Sean Parker, and Veronica Beard. His signature style seems out of a Hollywood movie.
Showing that he is one of the most talented interior designers, this Midcentury home reveals a preview of the excellent work of Ken Fulk – and as people usually say, "behind a beautiful project is always a brilliant mind" with this home design; we can see why Ken Fulk integrates the AD100 list.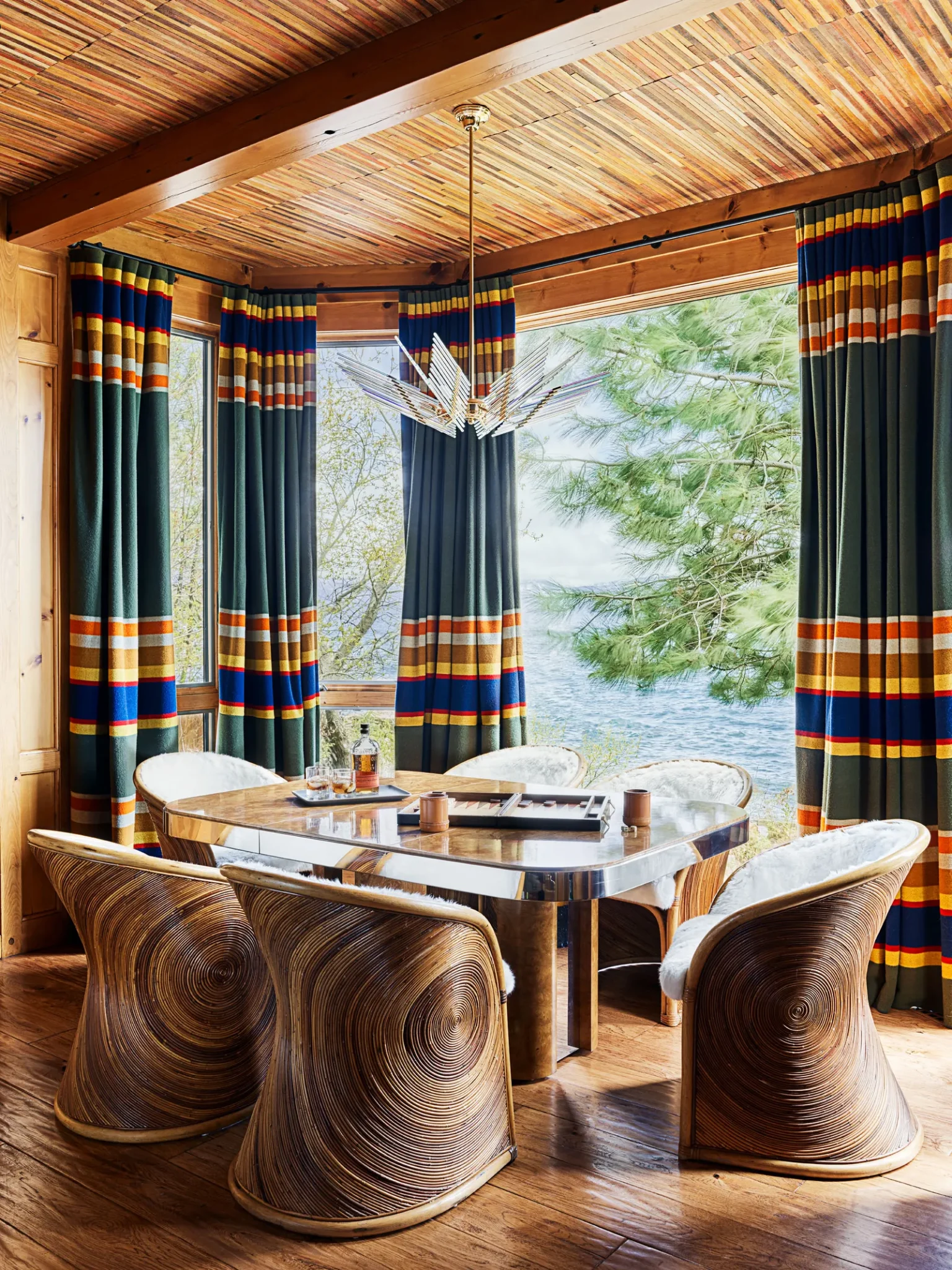 The Inspirations – Get this Midcentury modern home look
We had a beautiful preview of the stunning Ken Fulk´s work – a Midcentury modern home full of glamour, beautiful inspirations, and luxury hints. A house that is the perfect background for life stories and where each piece of furniture helps to create a meaningful tale. Inspired by this excellent project, we have some suggestions to create a stunning scenario such as this one; check it out:
For more stunning inspirations, visit our Interior Design Project page and discover exquisite interiors created by top interior designers with our collection of unique furniture designs.

Source: AD