There are many components that make up the dining room decoration process, such as the table, chairs, buffet, and lamps. However, are you aware of how to select each of them? We've chosen 5 elements that we believe are fundamental to your dining room decoration and will assist you in furnishing your dining room like an expert.
Dining Table
The focal point and protagonist of the room is the dining table. Because of this, it's always a good idea to start your dining room decoration planning there.
Invest in round tables with up to four seats to maximize space in a small dining room. A rectangular room, on the other hand, needs a rectangular table. The square dining table, on the other hand, is only suitable for large spaces because it takes up more space. Tables made of strong and durable materials, such as solid wood, tempered glass, marble, or iron, should be preferred.
Chairs
Throw out the notion of the buffet, chairs, and even the dining room table forming a unified set. Nowadays, mixing everything up to make a unique and customized dining room decoration is cool. It is worthwhile to make an investment in various design chairs to create a bold and unique decor.
See Also: How to Decorate like a Pro? 7 basic Rules for a Stylish Home
Sideboards
Although not necessary pieces of furniture, a sideboard or buffet can make a difference in your dining room decoration, especially if the table is small. This is so because this kind of furniture can function admirably as a restaurant's service station.
Sideboards still have the advantage because they can be exceptionally useful by storing a variety of dishes as well as accessories like plates, sous plat, and napkins that are used to set the table.
Lighting
Lighting is crucial in every dining room decoration. In addition to serving a practical purpose, lighting contributes to the environment's cozy and welcoming atmosphere.
Install ceiling spotlights and a gorgeous lamp over the dining table. In order to avoid disturbing or obstructing the view of those who are seated, the luminaire must be placed at least 70 cm above the tabletop. In order to ensure that the entire piece of furniture will be lit, it is ideal to install multiple lamps if the table is large.
Another crucial factor is the luminaires' size. They must match the size of the table in proportion. In general, the lamp's diameter ought to be one-third that of the table. In other words, a 40 cm diameter lamp is proportional to a table that is 120 cm long. Pick the cozy and warm yellow lights for the room.
Integrated Environments
Nothing is more typical today than living rooms that are also dining rooms. However, there is always debate over whether they should be decorated in the same manner or not.
The appearance of integrated environments do not need to be uniform. You may use one color scheme in the living room and a different one in the dining room, for instance. Likewise with furniture. In order to avoid extremes like using heavy solid wood furniture in the dining room and furniture with glass accents in the living room, it is crucial to maintain a balance between the proposals.
Make sure the colors in your palette complement one another, or harmonize, if you choose more than one color. The identical design of the furniture in this instance is intriguing. Colors can also be used to sectorize and define each space, so don't be reluctant to use them.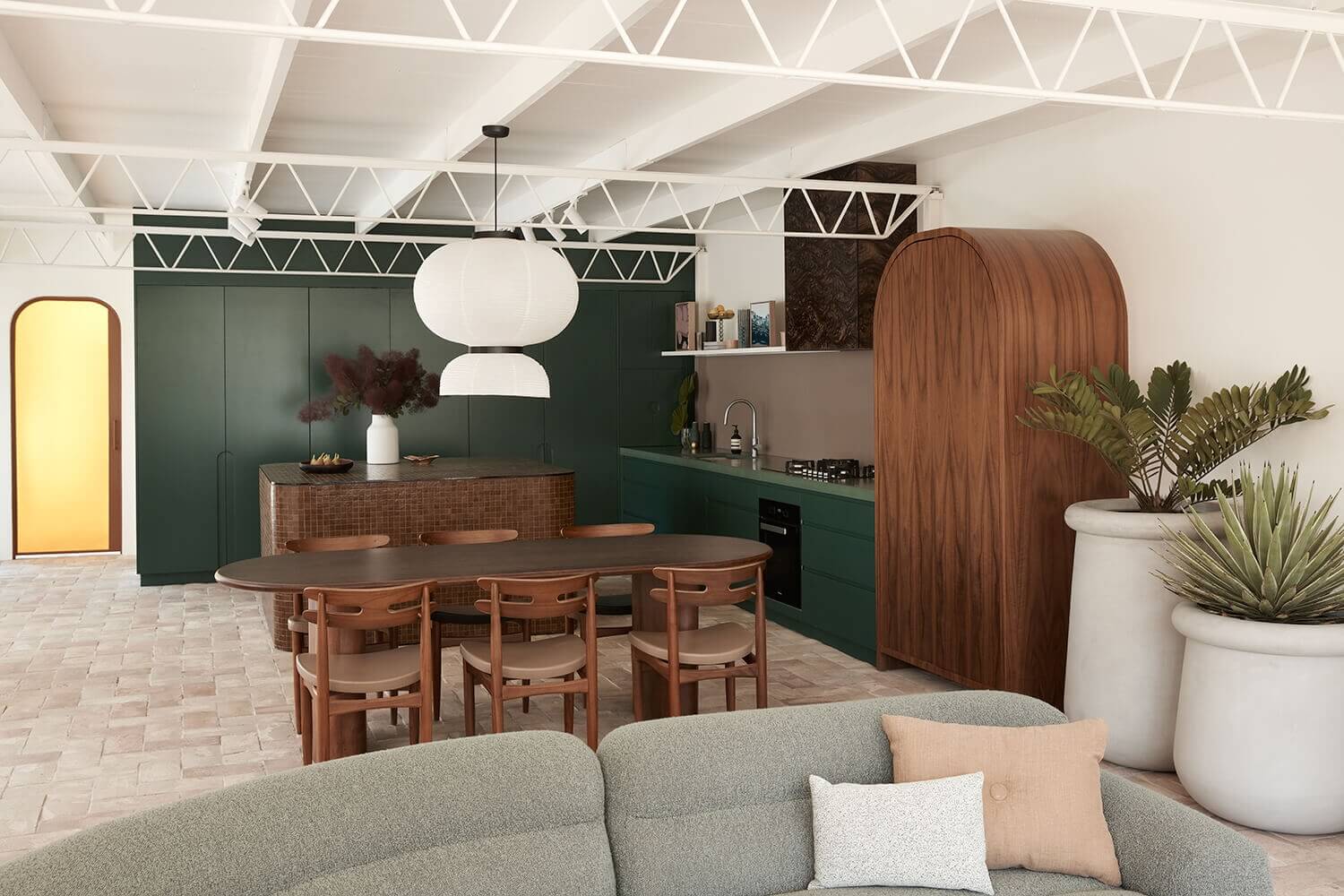 ARE YOU INTO INTERIOR DESIGN?
If that's the case, come and discover our modern furniture and lighting pieces designed by design lovers for design lovers. All you need to do is to download the Hommés Studio catalog. Choose the high-end homeware by ACH Collection to complete your interior design project with style.

Source: Architecture Art Designs