A joyful play of light and shadow is a hallmark of a Glory Mansion Project by ONE-CU Interior Design Lab. This luxury mansion, located in Dalian in China, brought the studio to glory, as it won a prestigious Muse Design Award 2020 in Residentials. So it's worth saying, that the name of the project truly speaks for itself!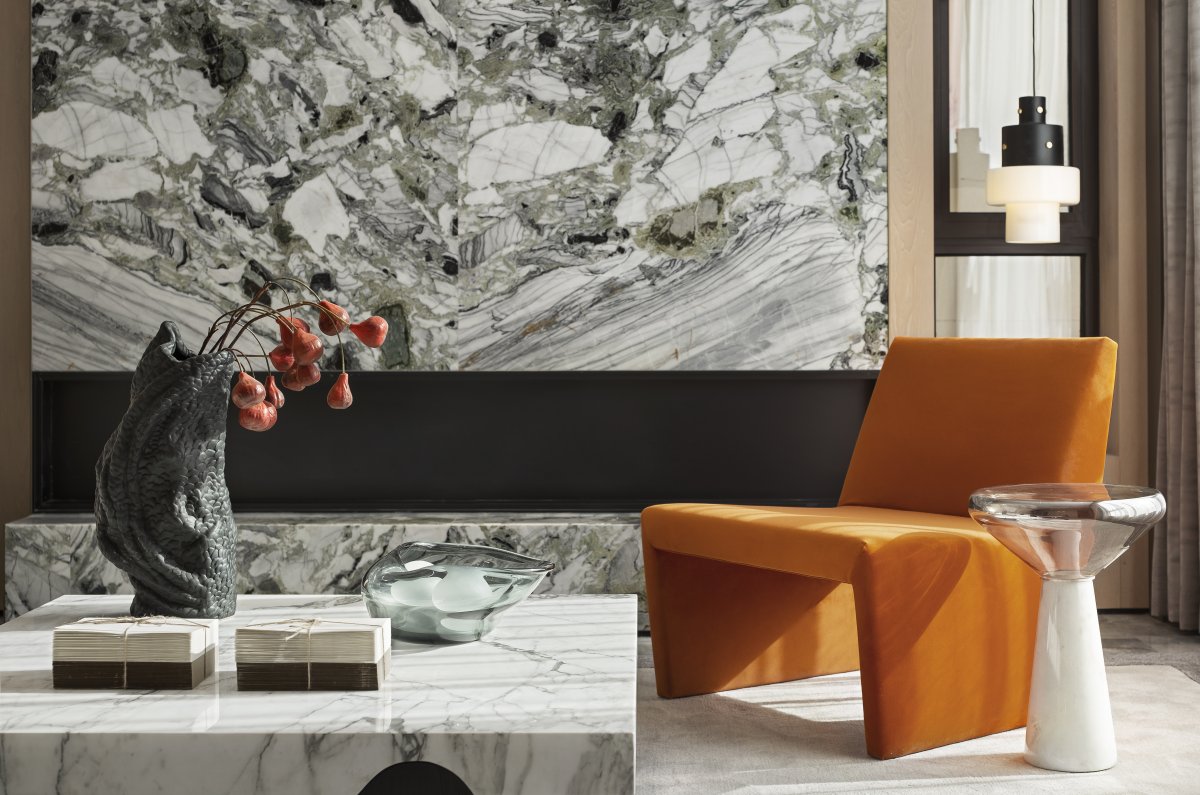 ONE-CU Interior Design Lab filled this residence with humanism and passion, creating a unique ambience. This design studio reflects on the relationship between human and space, creating user-oriented spaces. Their projects are minimalistic, yet full of highest quality materials and patterns, providing diversified and amazing spatial experiences.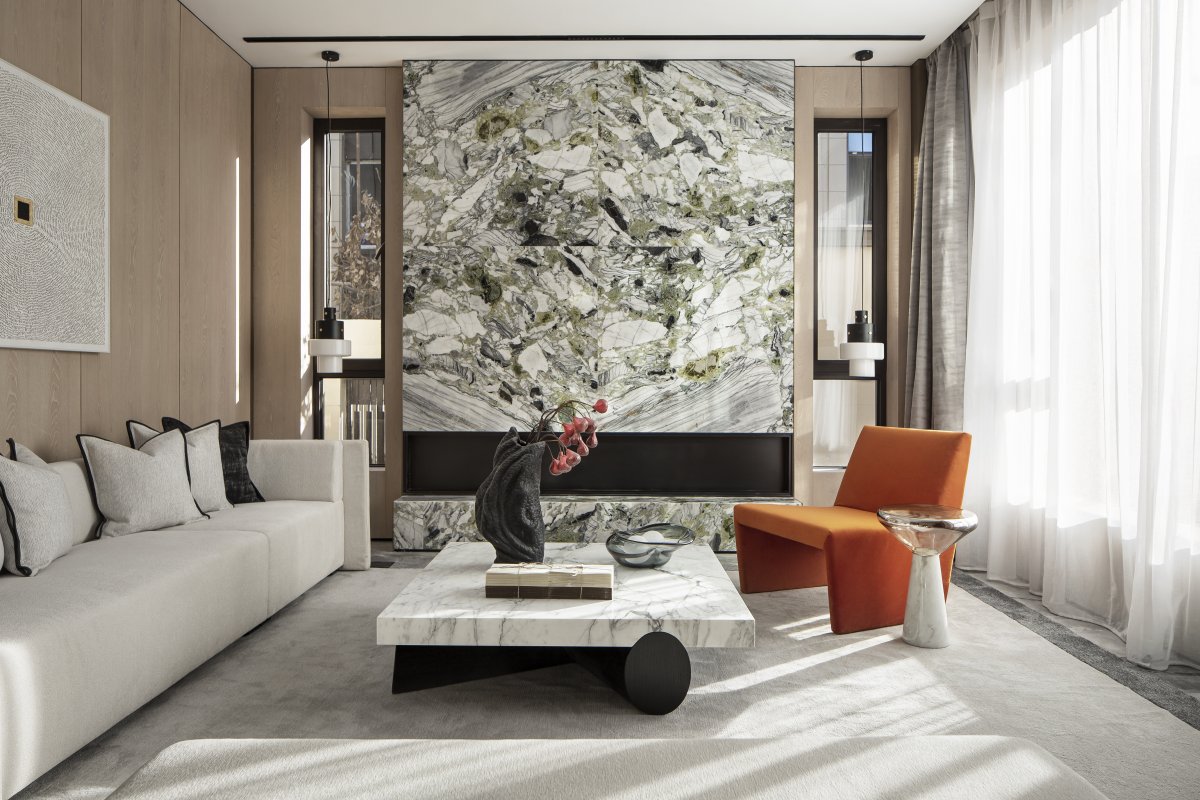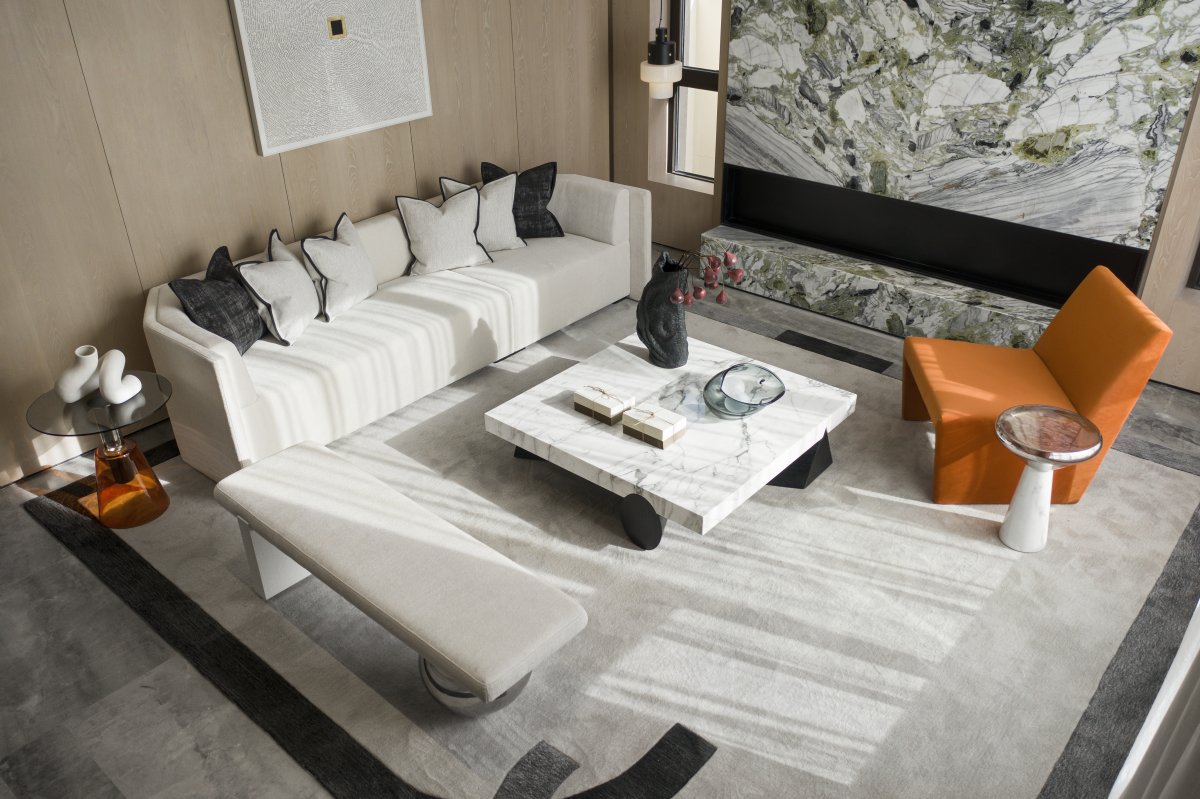 The space presents a dreamland and seems to tell a story, with its' bold expressions and rich texture. The designers focused on integrating different marbles, granite slabs and light champagne-gold stainless steel into the project, so that the couple who will live there, will simply fall in love with this artistic environment.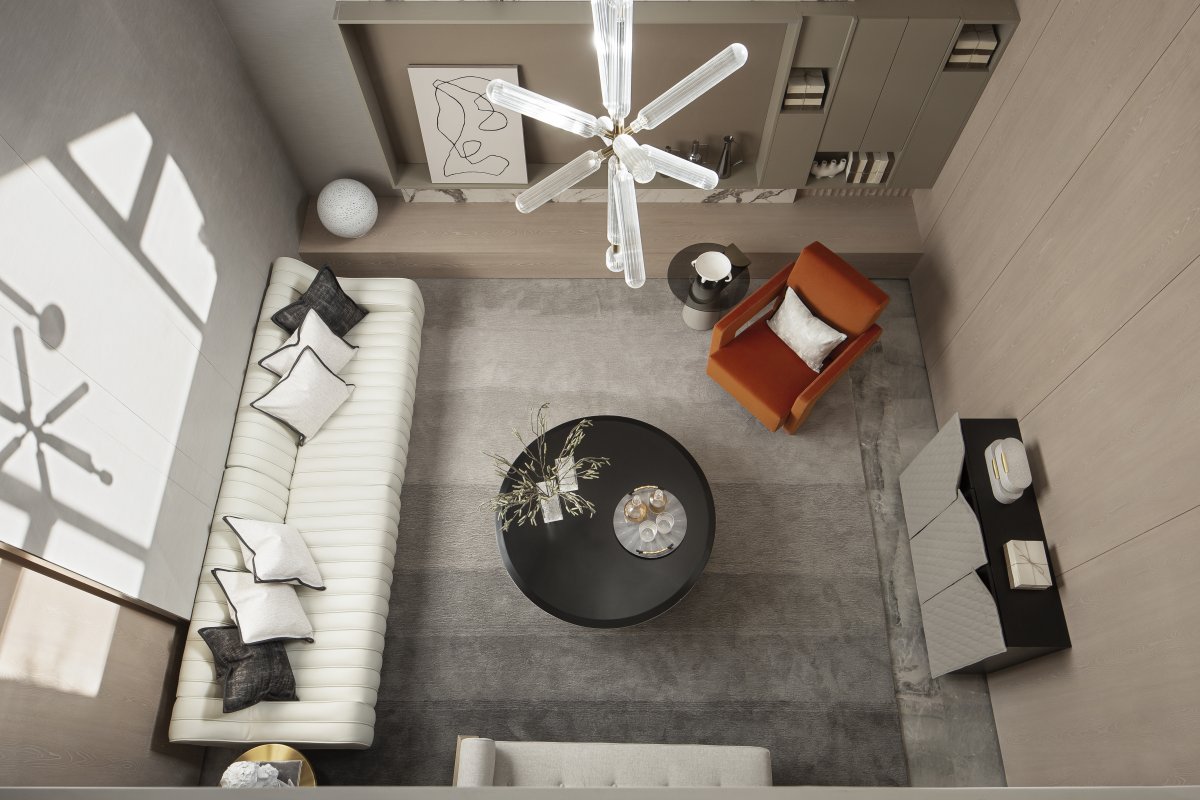 A calm and comfortable way of living expresses the inner soul of the design. All rooms are very spacious, filled mostly with a dance of light and shadow, which is not interrupted by any random décor or furniture. It's a kingdom of simplicity, with neutral color palette and luxury materials, that bring a feeling of glorification of art, nature and life.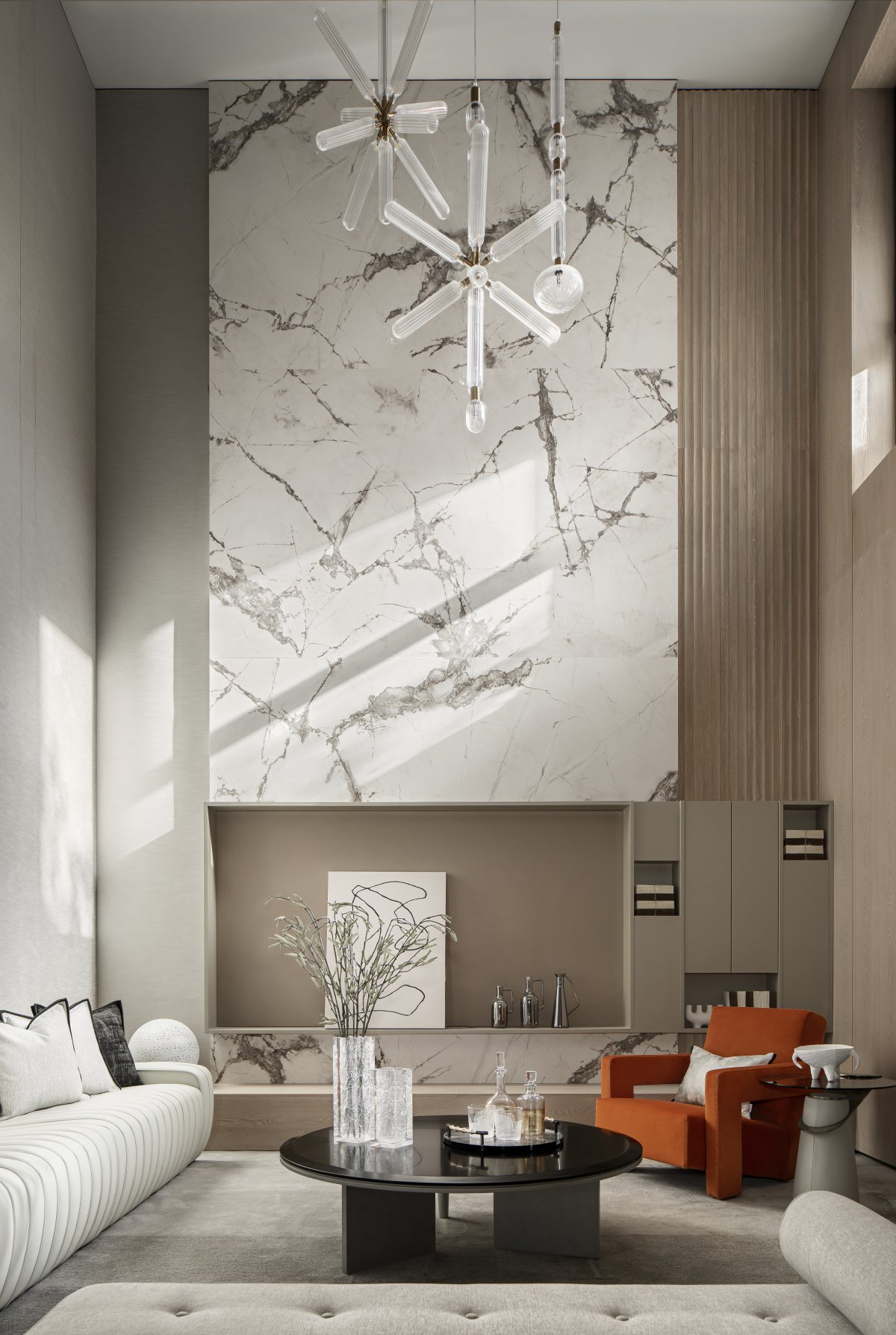 The choice of different materials creates a sharp contrast, which results in an intriguing space, that invites the visitors for a storytelling. Sophisticated décor in this luxury mansion and an exquisite choice of artwork attract attention, while not overwhelming the space. This charming space is meant for habitants that value the comfort of a luxury life.
The living room displays the play of light that finely anticipates in this dazzling interior. An orange comfortable armchair creates a contrast for neutral beige and grey color palette. The whole room gives a feeling of a Zen-like retreat, where everyone can simply relax and embark the slow living concept of life.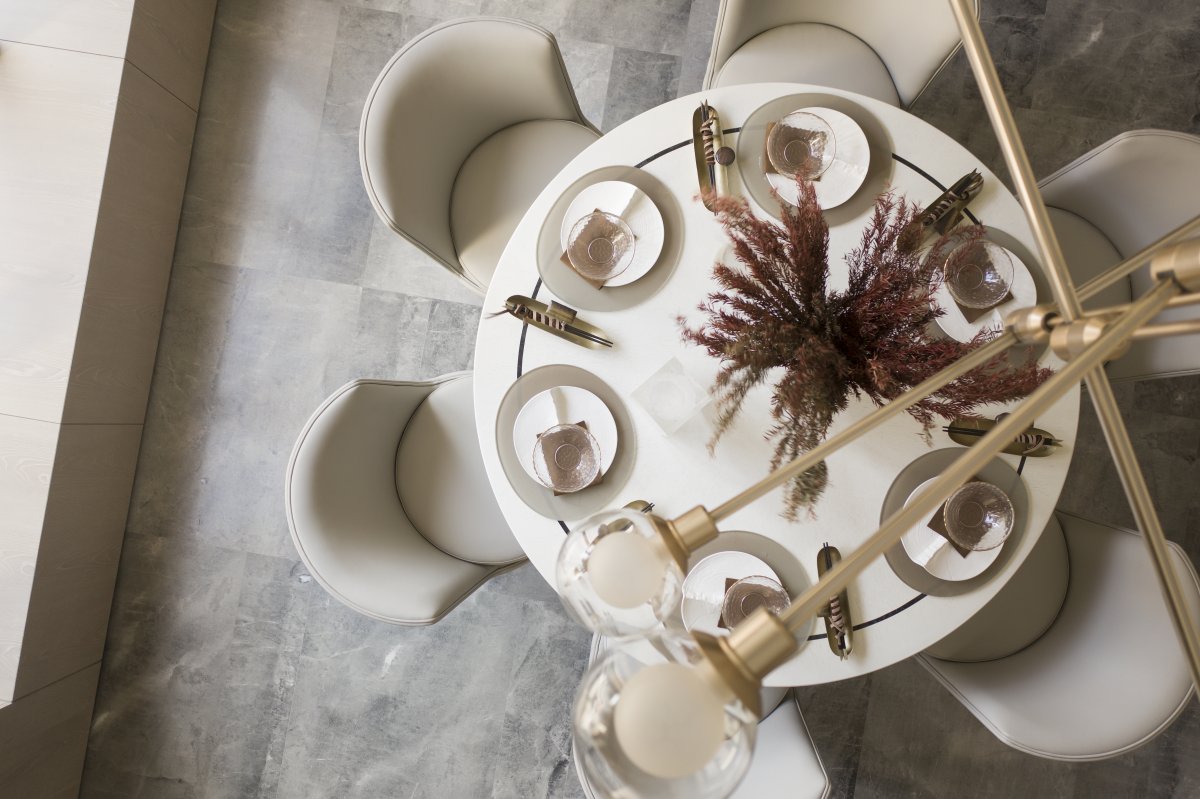 The dining area of this luxury mansion invites guests to an amazing and classy dining experience. Everything here is harmonious and the rituals of life fall into place step by step, making this moment different from any other. This area is calm and organized, so that everyone can just be in the moment, enjoying the natural feeling of amazing textures and patterns.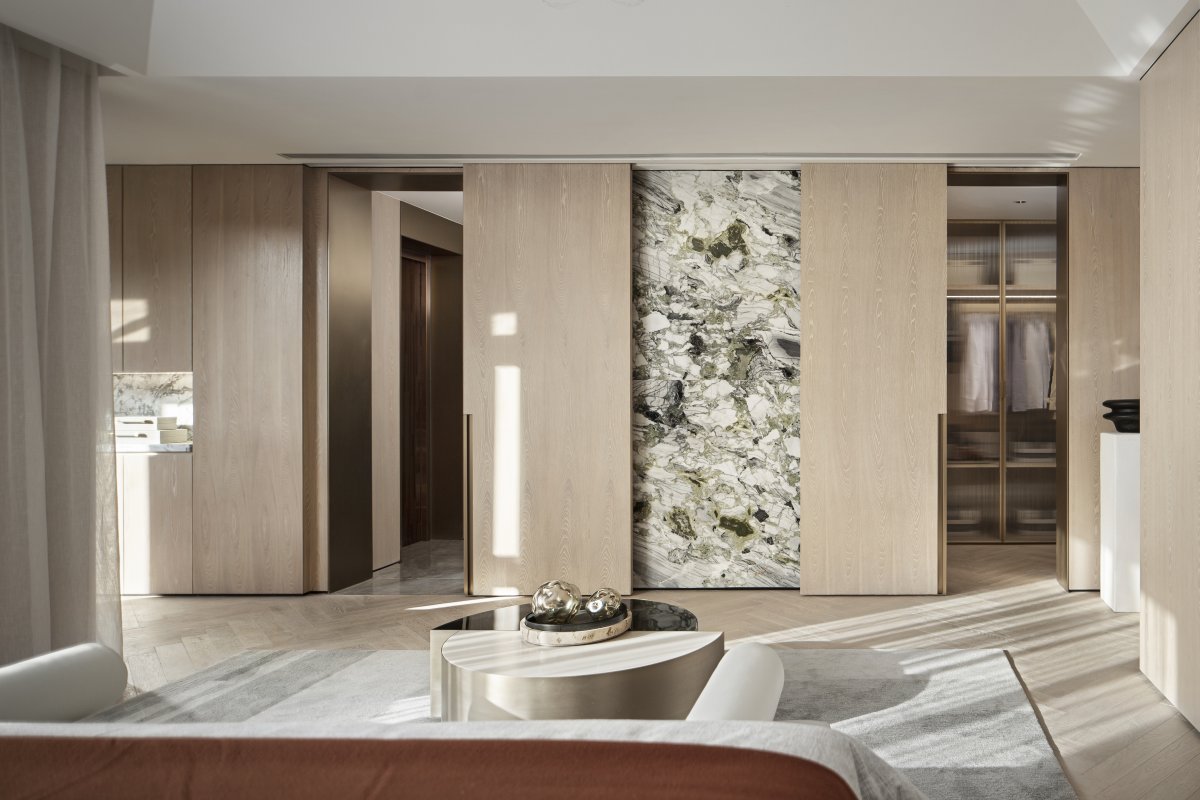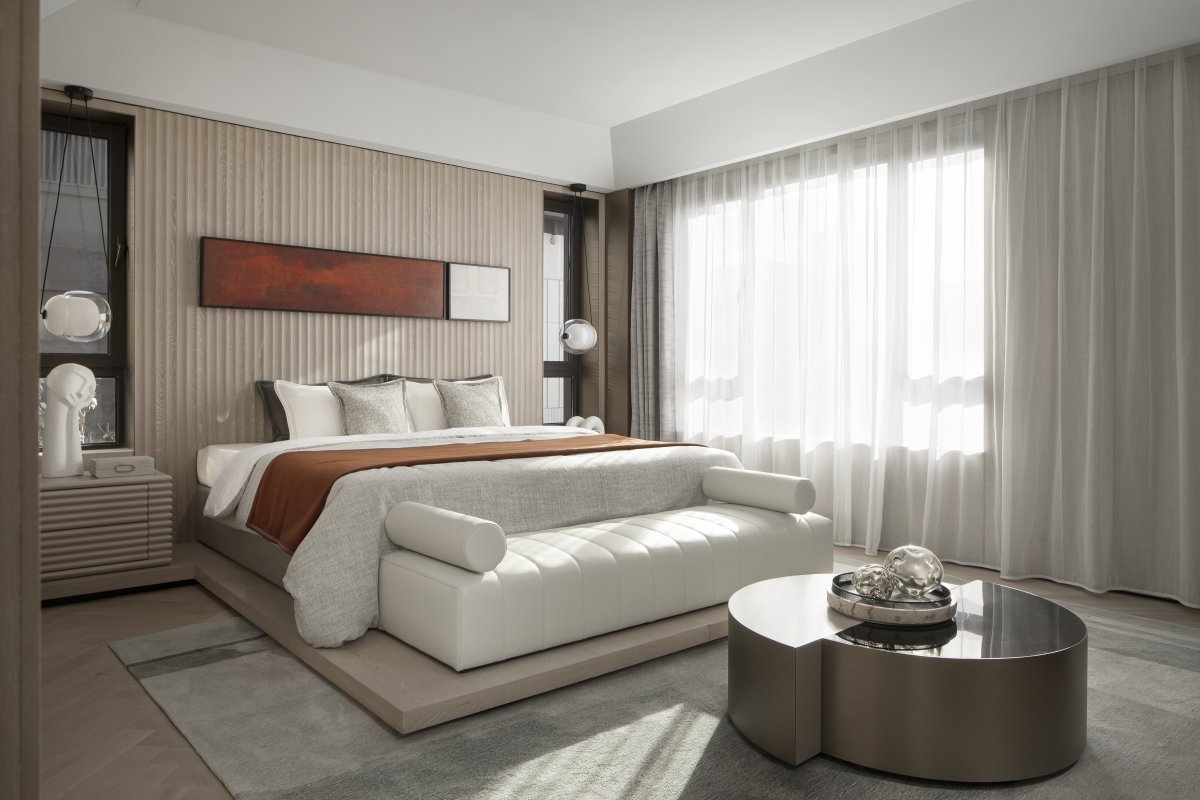 The residence is full of art, that play the quiet role of supporting actors in this spectacle of natural wonders. Randomly placed sculptures, geometric ornaments, warm fabric materials and designer lamps turn this luxury mansion into a harmonious retreat, paving the way for a natural and rustic look.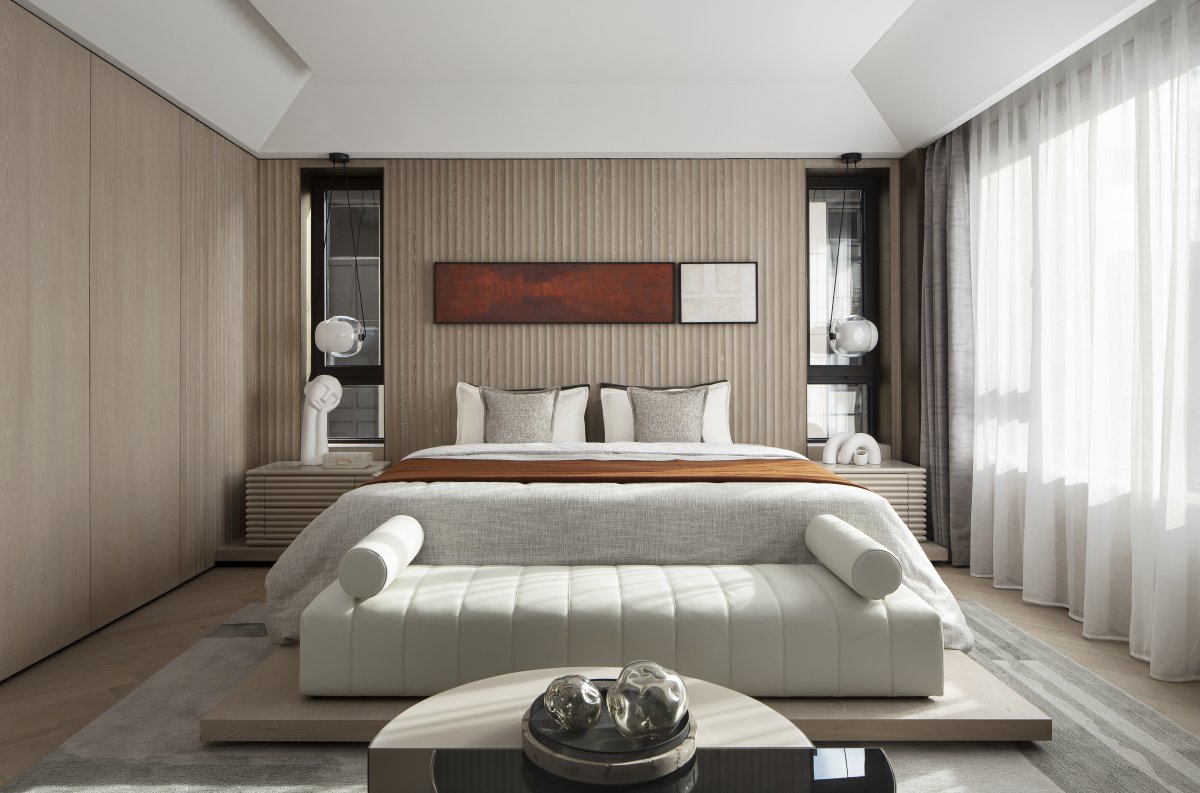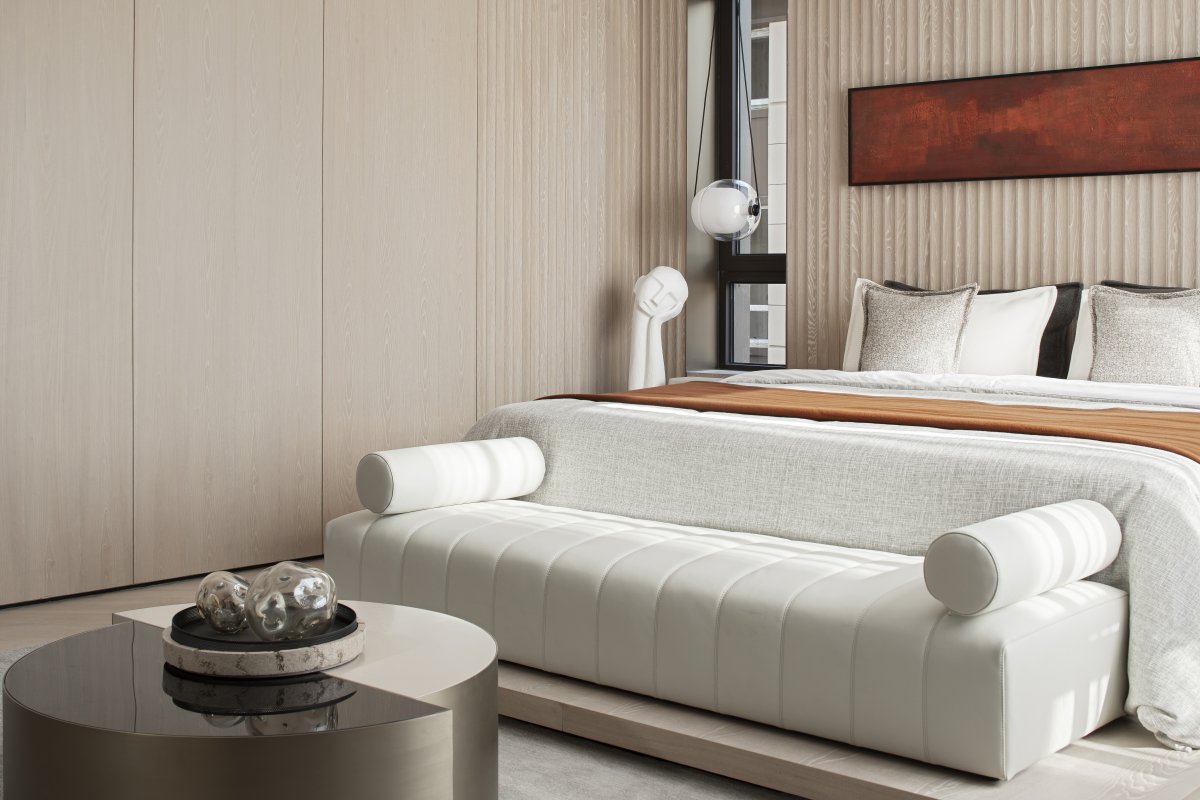 Just as Christian Blanckaert wrote in his book, "Quality is engraved by time, which makes things transcend their perfection and last longer".