Transform your interior designs with the top 5 wallpaper trends of 2023. From bold prints to botanicals, discover the impact of wallpaper.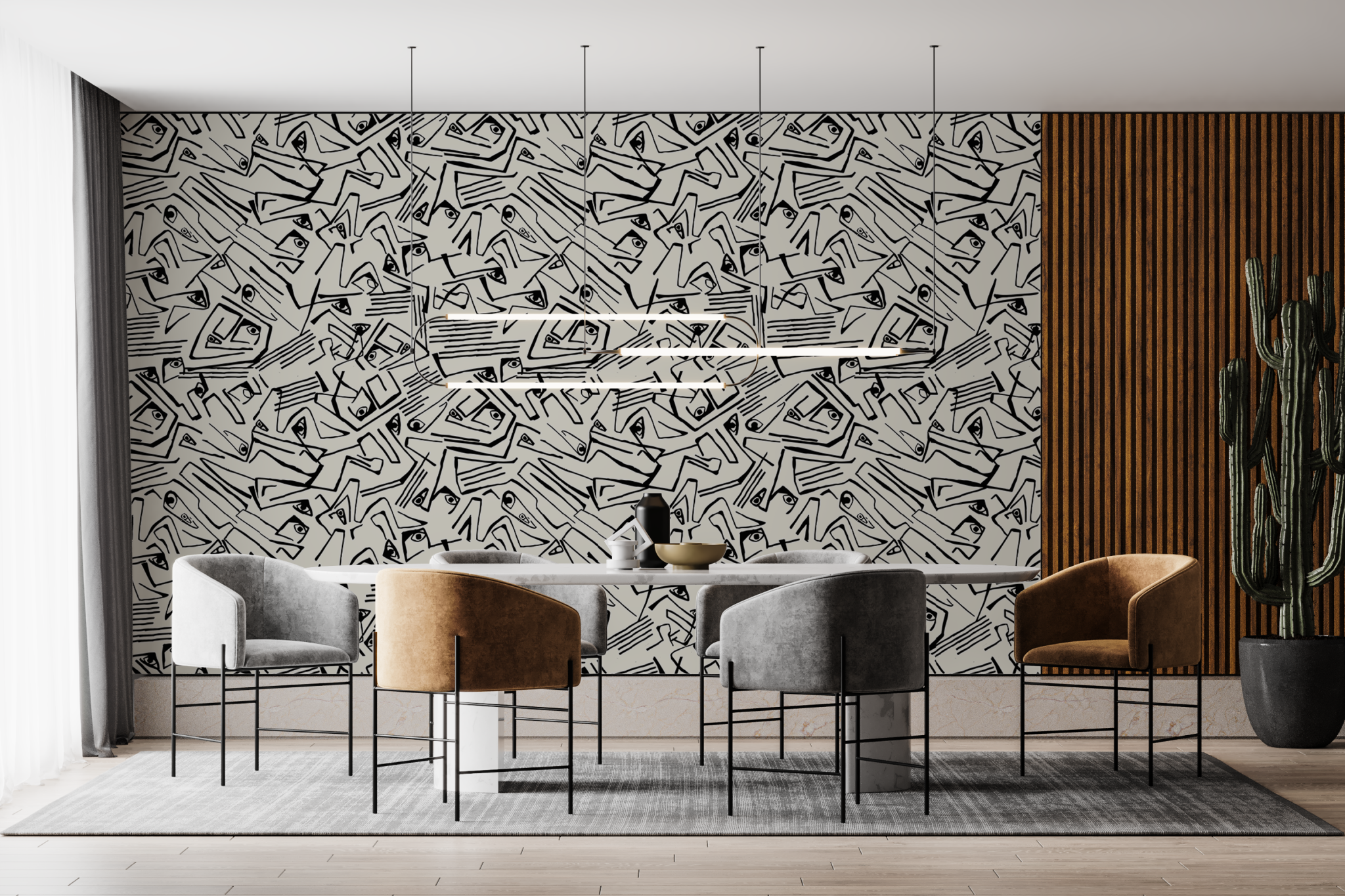 From creating a sense of depth and texture to adding a bold splash of color or pattern, the right wallpaper can completely transform a room. In this article, we'll be exploring the top five wallpaper trends of 2023 and the impact they can have on your home designs. So, whether you're looking to create a cozy atmosphere or a statement feature wall, read on to discover how wallpaper can elevate your home decor.
1. Botanical Prints
Probably one of the major wallpaper trends of 2023, botanical prints have been a timeless trend in interior design. From delicate leaf patterns to bold floral prints, botanicals are the perfect way to bring the beauty of the outdoors into your home (alleging with the biophilic trend that has been taking the interior design world by storm).
Whether you're going for a classic look with delicate flower patterns or a more modern aesthetic with bold palm prints, there's a botanical wallpaper to suit every taste. Plus, these designs are available in a range of colors, from muted neutrals to bright, eye-catching hues, and their versatile ability to create a particular ambiance makes them an excellent option for any home renovation project.
So, why not embrace the beauty of nature and give your walls a fresh new look with botanical print wallpapers?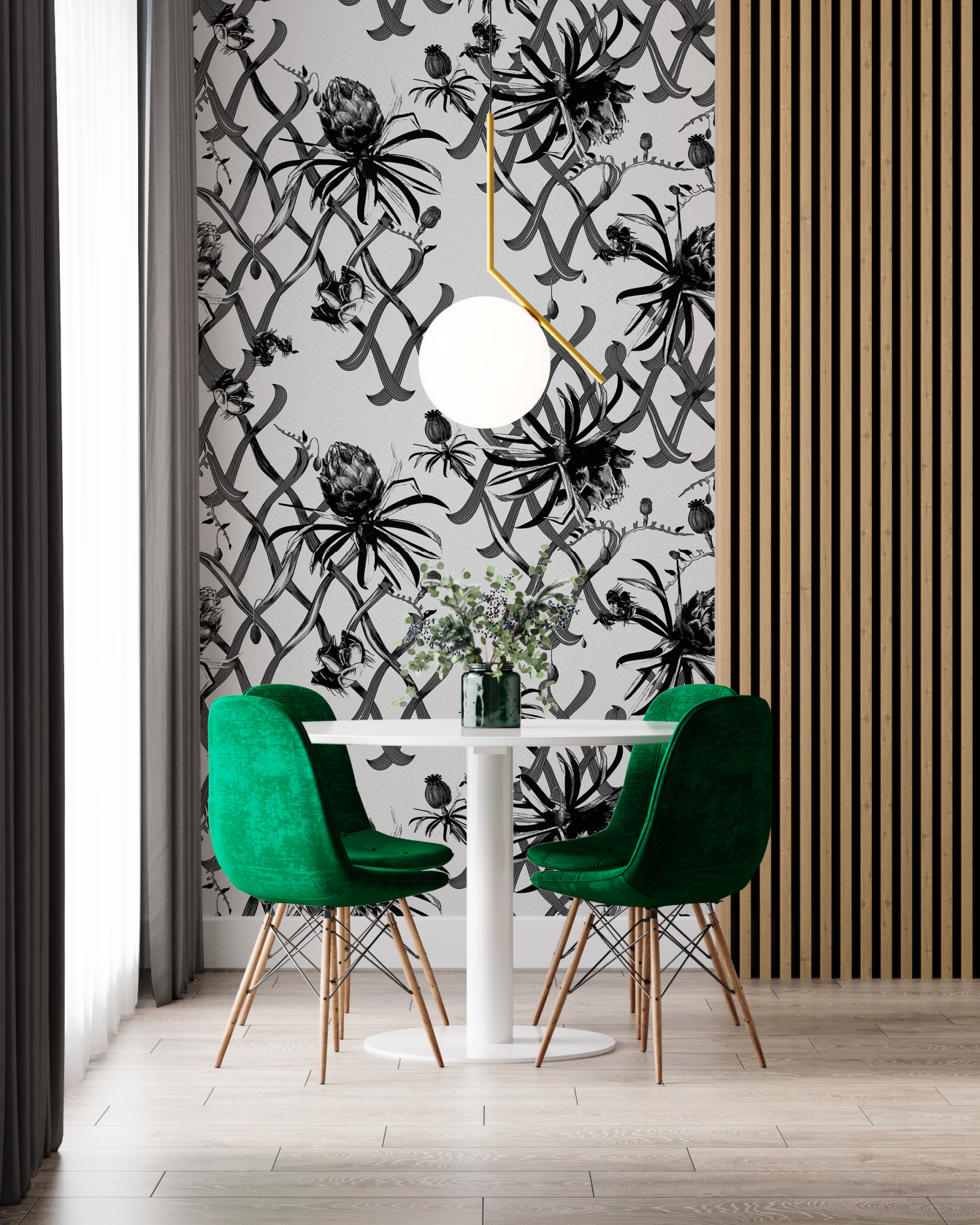 2. Wavy Lines
Another of these wallpaper trends impacting 2023 is wavy lines prints. These playful and modern designs offer a unique take on the classic stripe pattern, with curved lines and irregular shapes creating a sense of movement and flow. From bold and colorful to more subtle and muted tones, wave-patterned wallpapers can add a touch of whimsy and sophistication to any room, creating a dynamic and visually interesting focal point.
3. Dramatic Graphics
The third trend in our top 5 Wallpaper Trends of 2023 is the use of dramatic graphics. These wallpapers feature high-contrast and visually striking geometrics on repeating print, which can add depth and drama to any space, creating a unique and dynamic home environment.
Additionally, wallpapers with dramatic graphics can be used to complement a range of styles, from modern and minimalist to retro aesthetics. All you need to do is consider your space's overall aesthetic. Opting for a design that complements your existing decor can help to create a cohesive and harmonious look, while selecting a design that clashes with your existing style can have the opposite effect.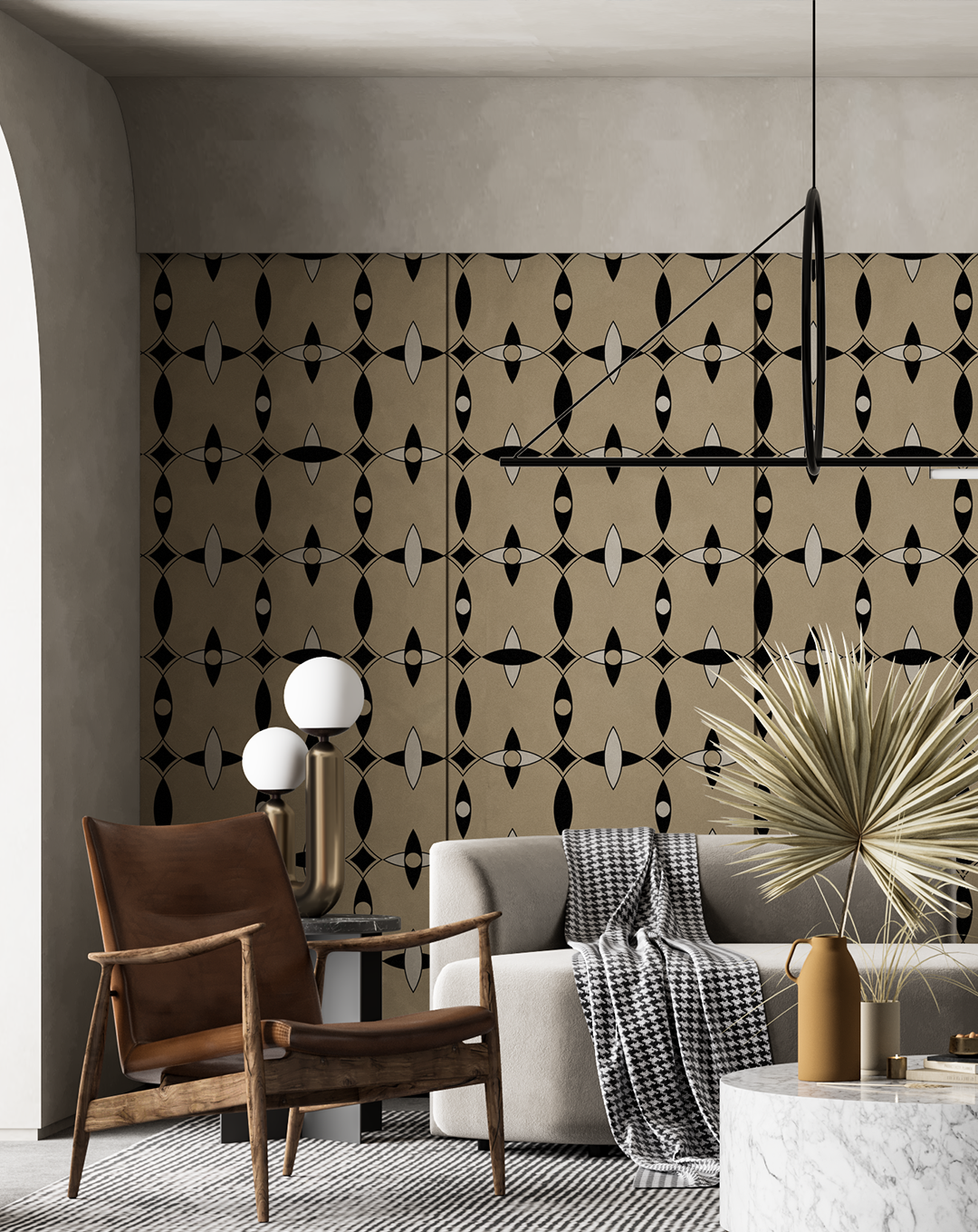 4. Vibrant Wallpapers
In 2023, another of these wallpaper trends set to make a statement in home design is the use of vibrant, mood-boosting prints. These bold and colorful wallpapers can add a pop of personality and energy to any room, creating a sense of liveliness and excitement.
Studies have shown that exposure to bright and bold colors can improve mood and increase energy levels, making vibrant wallpapers an excellent option for those looking to create a cheerful and uplifting home environment. Pair that with some artistic, striking designs, and you get walls that will make you smile just by looking at them.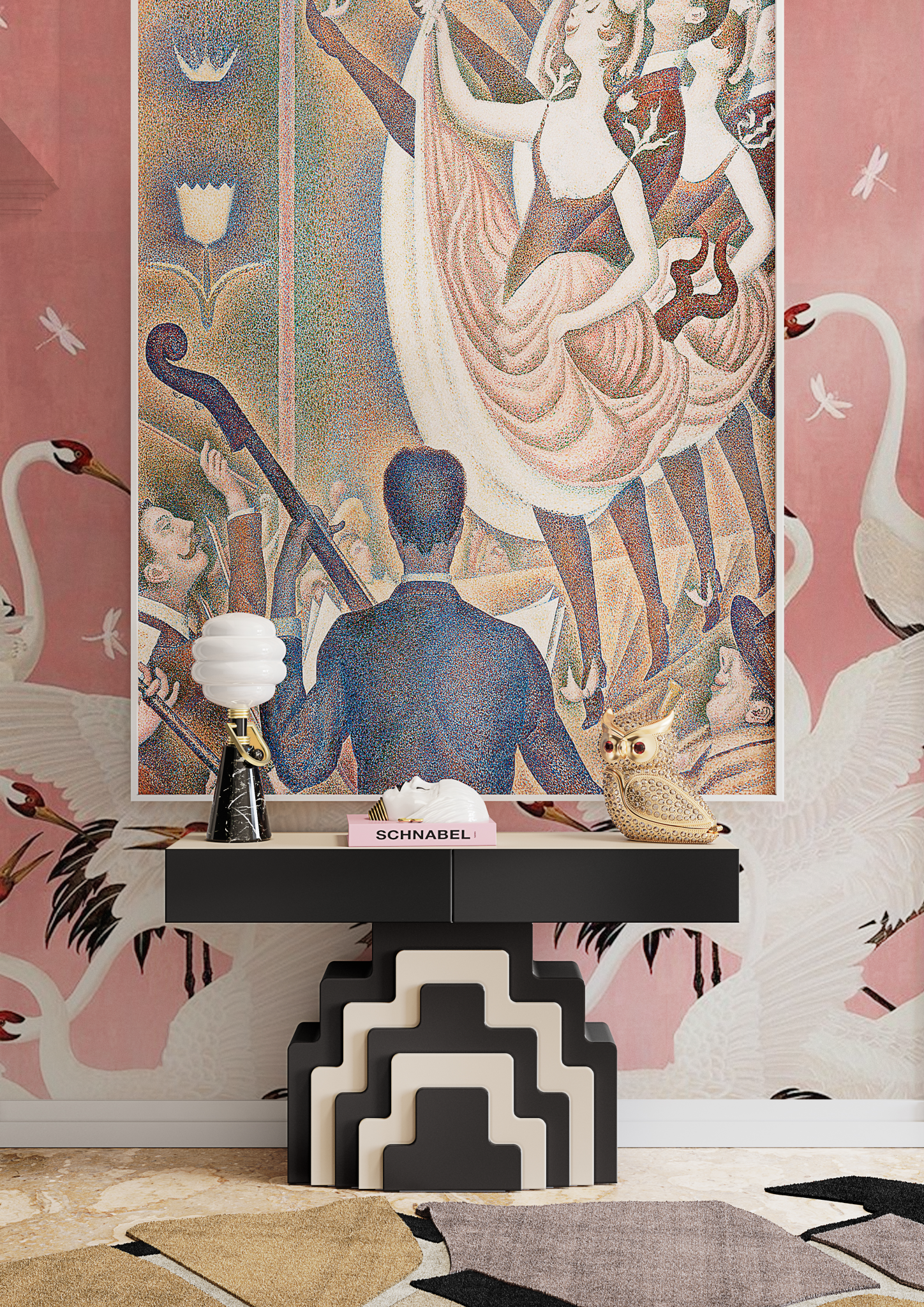 5. Large-Scale Prints
Another of these major wallpaper trends of 2023 is the preference for large-scale prints (as we move away from minimalism and bolder ideas influenced by maximalism take its place). These wallpapers feature designs printed on a larger scale than traditional wallpaper, creating a more dramatic and eye-catching effect, ranging from oversized florals and foliage to bold geometric shapes and abstract patterns.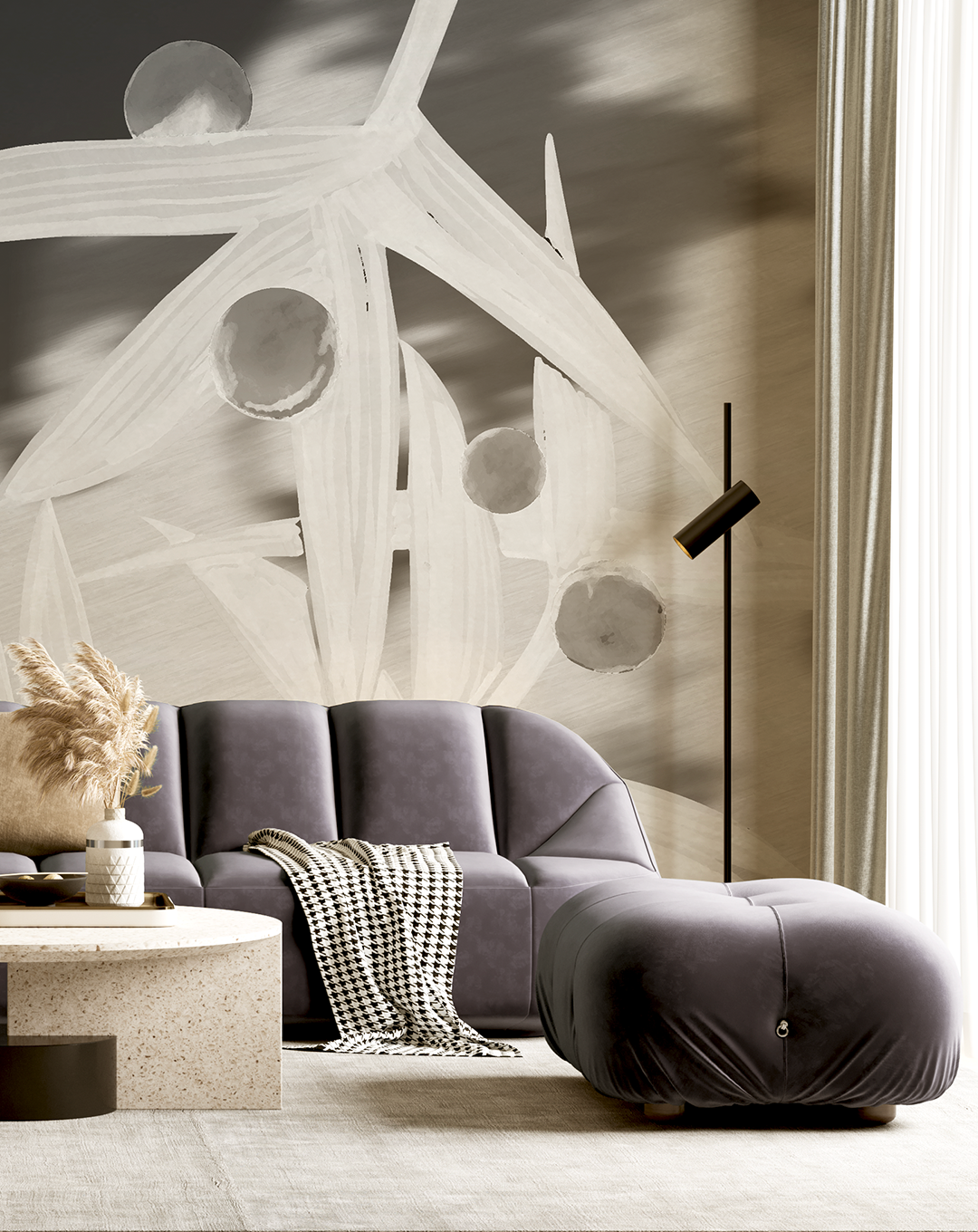 Discover more
Wallpaper is an exciting and versatile design element that can transform any room in your home. From the natural charm of botanical prints to the bold impact of dramatic graphics or the mood-boosting vibrant ones, the top 5 wallpaper trends of 2023 offer a range of options to suit every style and taste.
Whether you want to make a bold statement or create a more subtle backdrop, there is a wallpaper trend for you. So why not embrace one of these wallpaper trends and add a touch of personality and style to your home in 2023?
If this idea thrills you, then make sure to discover everything about our new brand Gallery Design Store – a luxury wallpaper and fabric brand focused on reinventing tomorrow's home (of which the wallpapers are highlighted in this article).