Patricia Bustos House, located in a 1950's building whose architecture is typical of Madrid Golden Mile, resembles an imaginary house from every little girl's dream. Check out this dreamy apartment design and get inspired!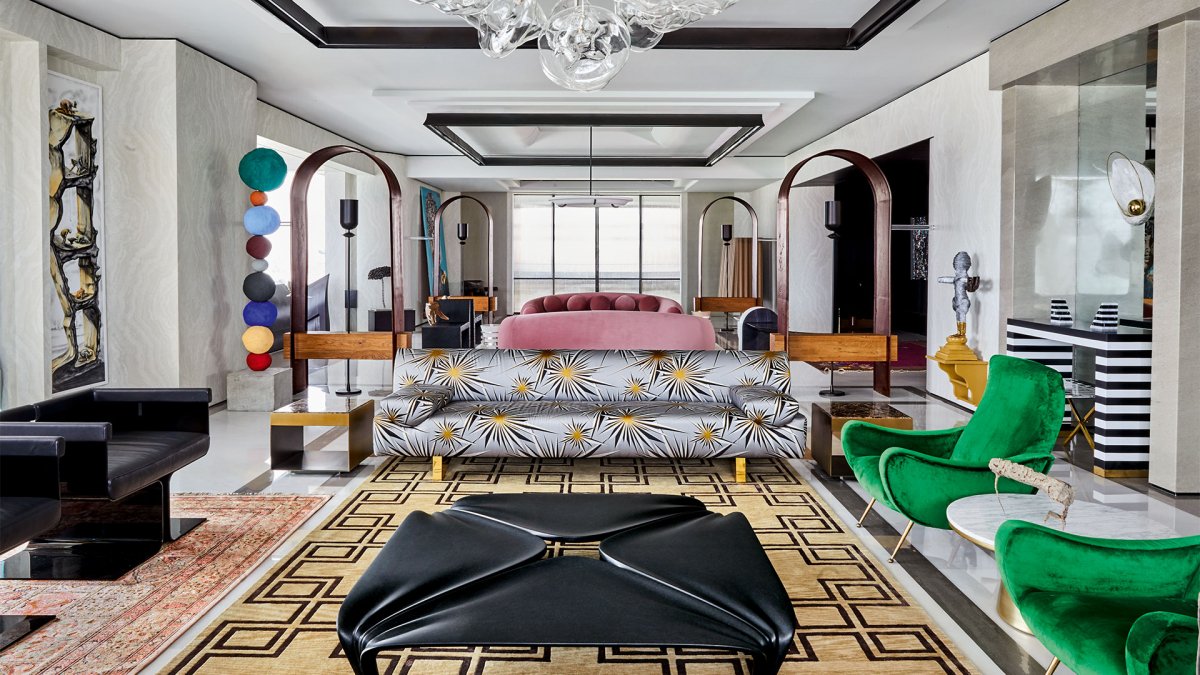 Patricia Bustos is known for her unique, innovative projects. The designer believes that our environment has a direct impact on our mood and beautiful surroundings help to make us happy. Her goal is to discover the soul of the interior and turn each space into something unique and personal.

The Studios aesthetic and uniqueness draws attention of the clients, who seek thrilling, bright and cutting edge projects, that combine vintage and retro style with futuristic concepts. In their projects we can find Mid-century modern, crazy 60s and Memphis style interiors or avant-garde Milanese.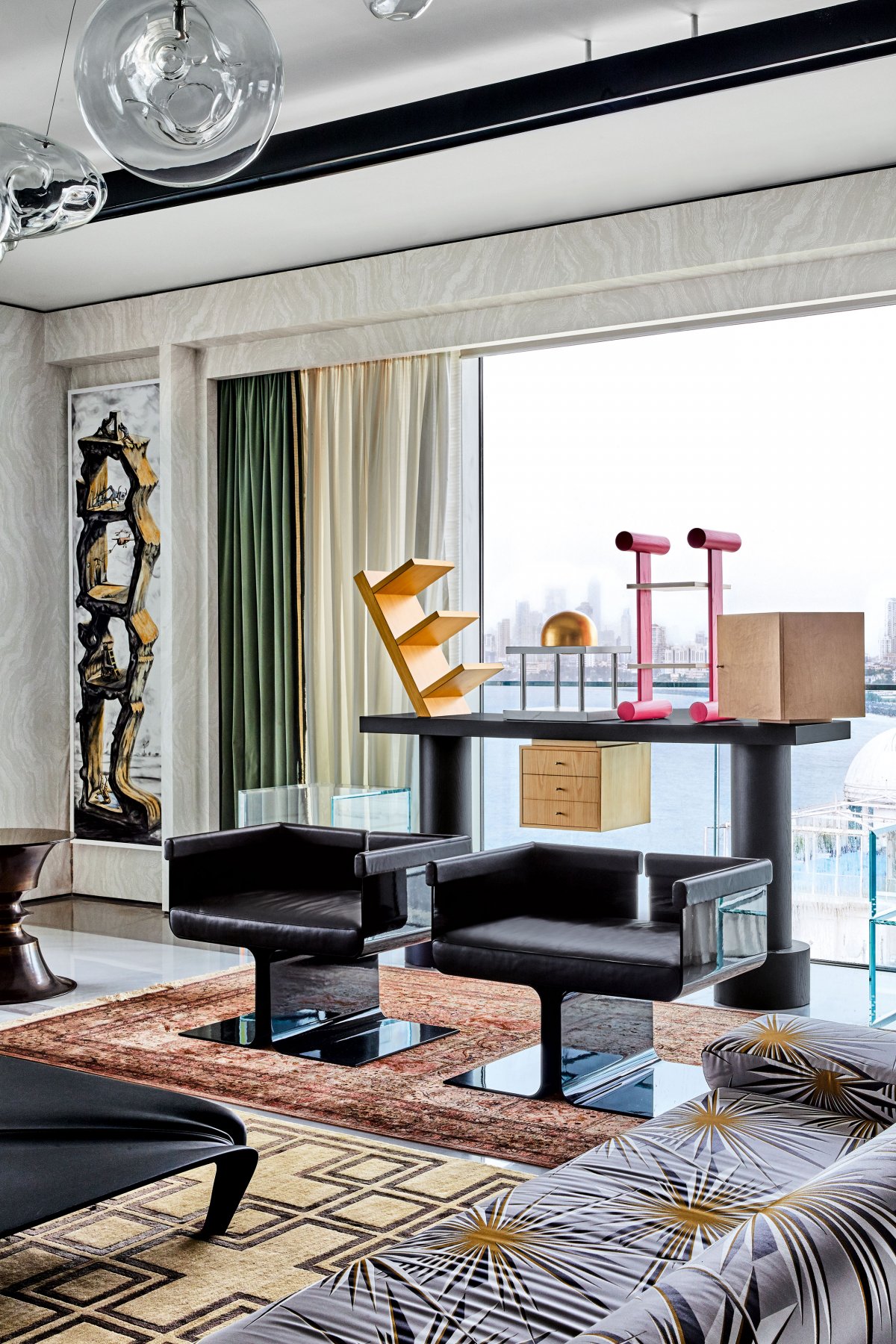 Patricia Bustos House, located in lively capital of Spain, is kept in soft, pastel colours that are the first violin in this dreamy apartment, creating a relaxing, elegant atmosphere. This type of feminine colour palette is a hallmark of the firm with its unmistakeable, sophisticated and fresh feel.
The living room area is divided into two seating spots, both kept in neutral, white shades, with colorful furniture pieces that make a statement and bring uniqueness alongside with artistic figurine pieces, like those two women statues placed on one of the center tables or the pink flamingo.
This living room is inspired by the ground breaking aesthetic of the 1960's filtered through Patricia's own childhood references. "Each project helps me to better understand not only the world but also myself" – says Bustos. Dominated by round furniture and bold colors, the space embraces femininity with self-confidence, innovation and beauty, that are two keystones of Patricia's space design.
"It is through this search for beauty that we can not only shape our homes but also improve the human experience by putting us in a good mood" – says Patricia. This dreamy apartment, kept in pastel colours palette, is designed to make people happy. Soft textiles, rounded furniture and amazing art pieces create an interesting and very pleasing whole, that plays a role of calming the owner after a long day.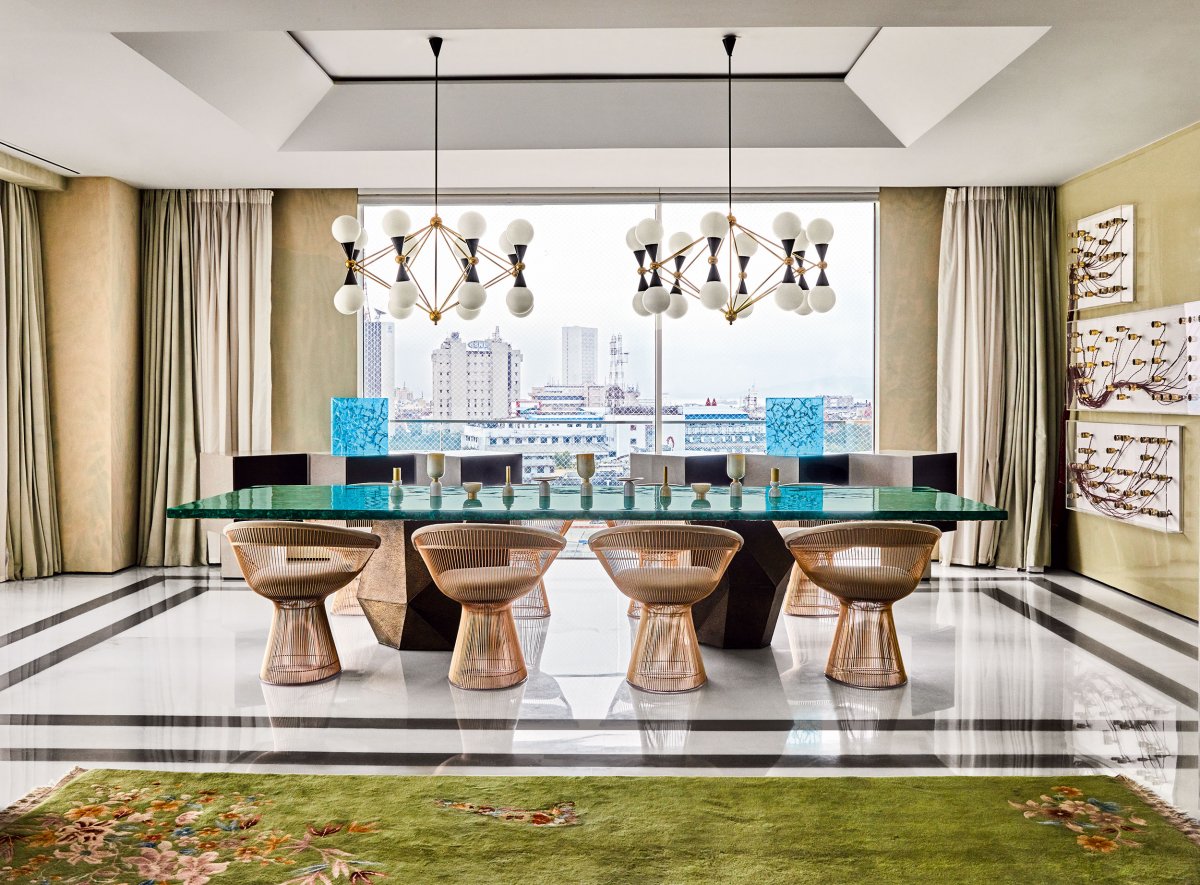 The dining room feels very fresh and brings a holiday vibe to the space. With the use of plants textures on the chairs and real plants, that take up a lot of this room's space, Bustos managed to create a space, that gives a feeling of outdoor restaurant space hidden in the jungle.
The bedroom, kept in white shades and pastel tones looks like it was taken from little girls' dream. Soft rug with geometrical shapes, peachy modern armchair and little art pieces create an amazing whole, that corresponds with the aesthetic of this dreamy apartment.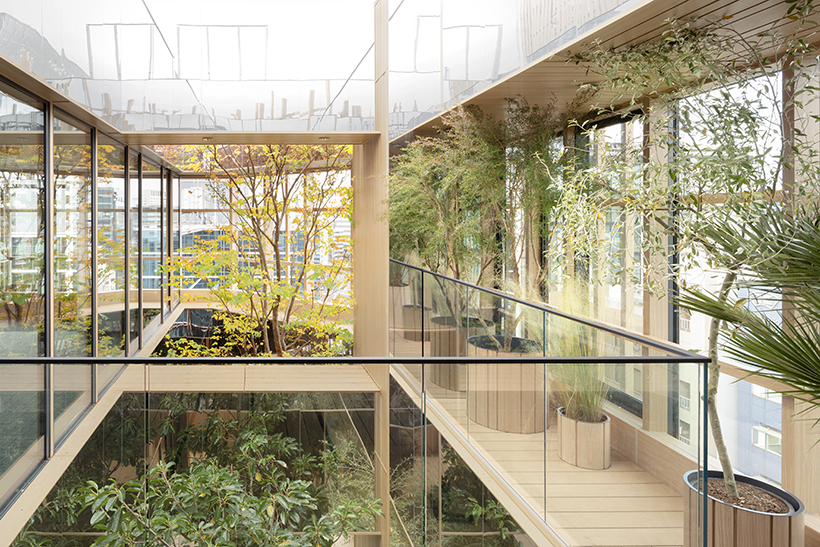 The bathroom is a tribute to maximalism. There, the designer used a flowery blue-white wallpaper, replacing the plant heads with rattan mirrors, that play the role of the flowers. The bathroom is a beautiful complement to this dreamy apartment, where feminine aesthetics are mixed with beach inspirations and beautiful artworks, creating a truly unique and innovative whole.