The red-toned nightclub
The Race nightclub has its recent opening in the West Lake, China. J.H. Architecture, has introduced a new definition of dancefloor experience to its hometown. The Chinese modern club is definitely a place for a dance-love clubgoers.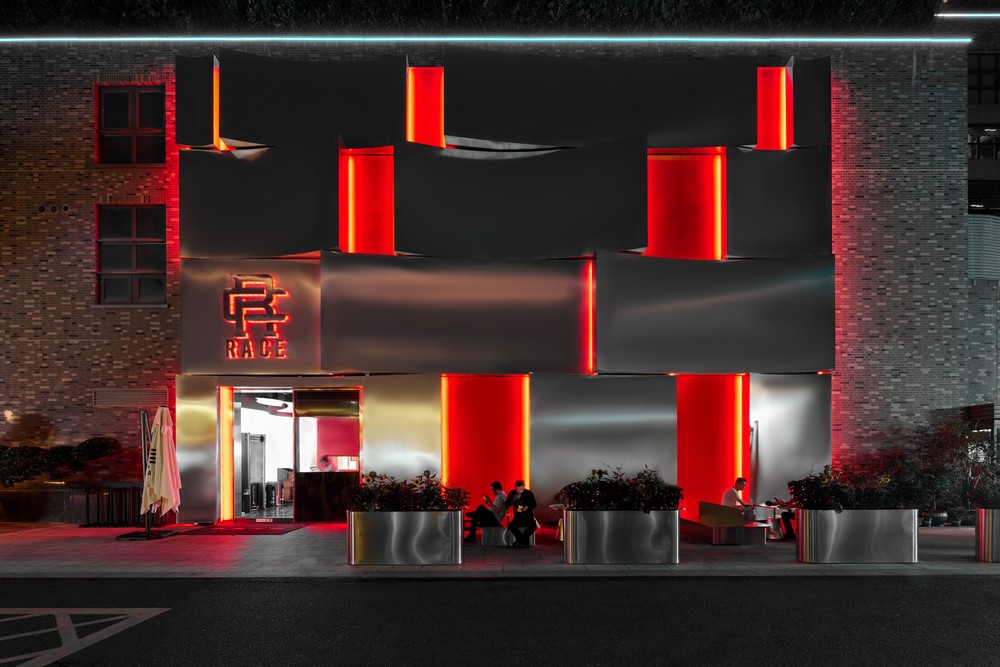 Stainless-steel walls, holograms and LED lights in red tone define The Race. The main materials used in the chinese modern club are cement, stainless steel, frosted glass, marble, mirrors, and of course led lights.
The red light along with the walls covered in stainless steel create a mysterious atmosphere. The curvy steel with random fluctuation cut the space into pieces with red coming out of it. Both exterior and interior give visitors a futuristic feel with curvy forms reflecting lights everywhere around.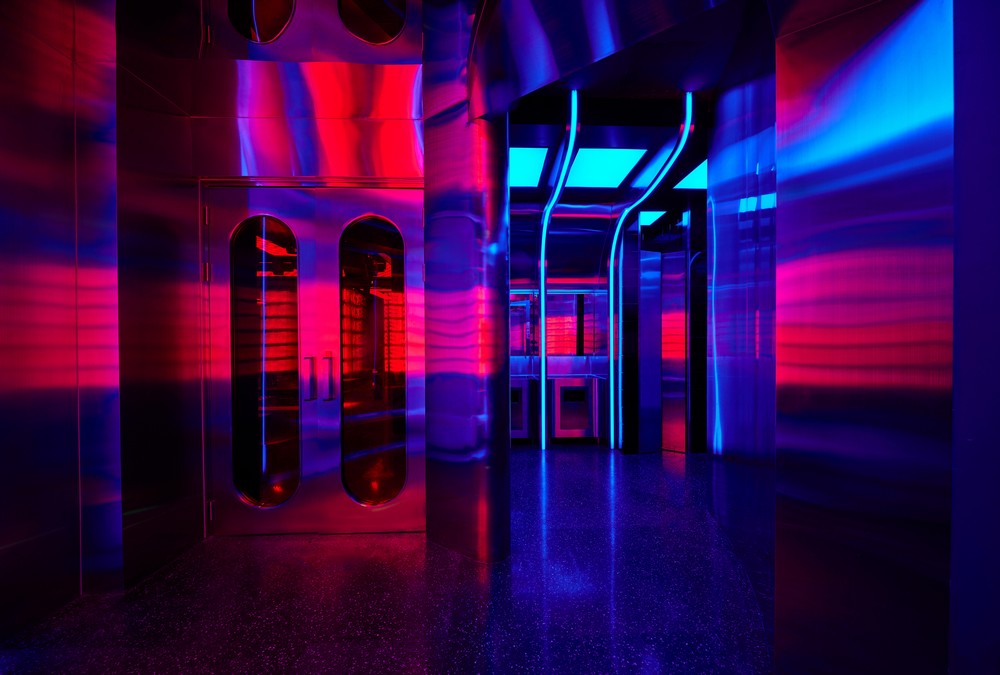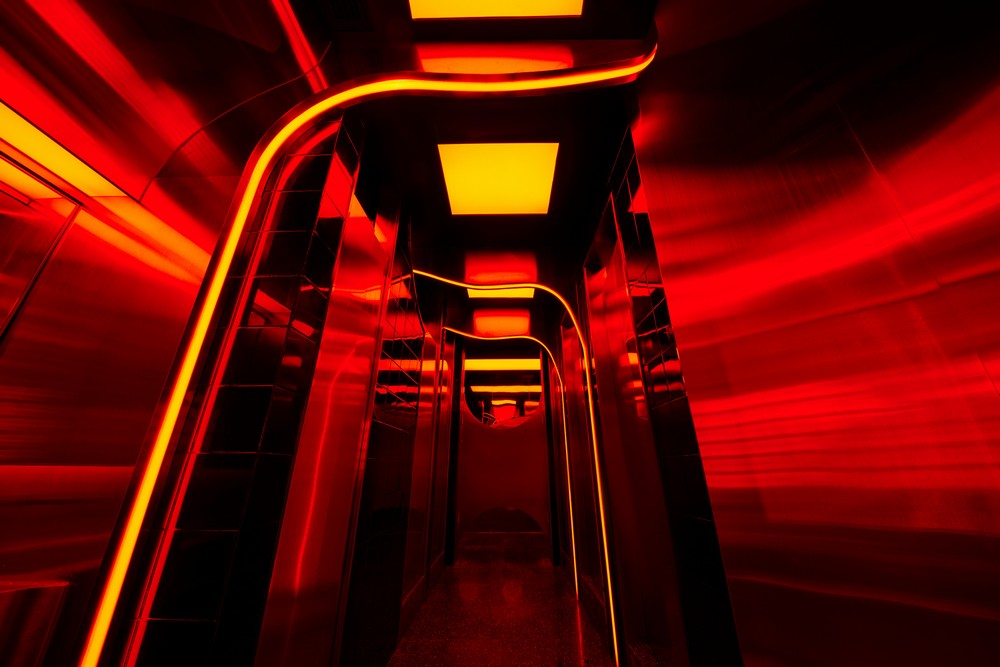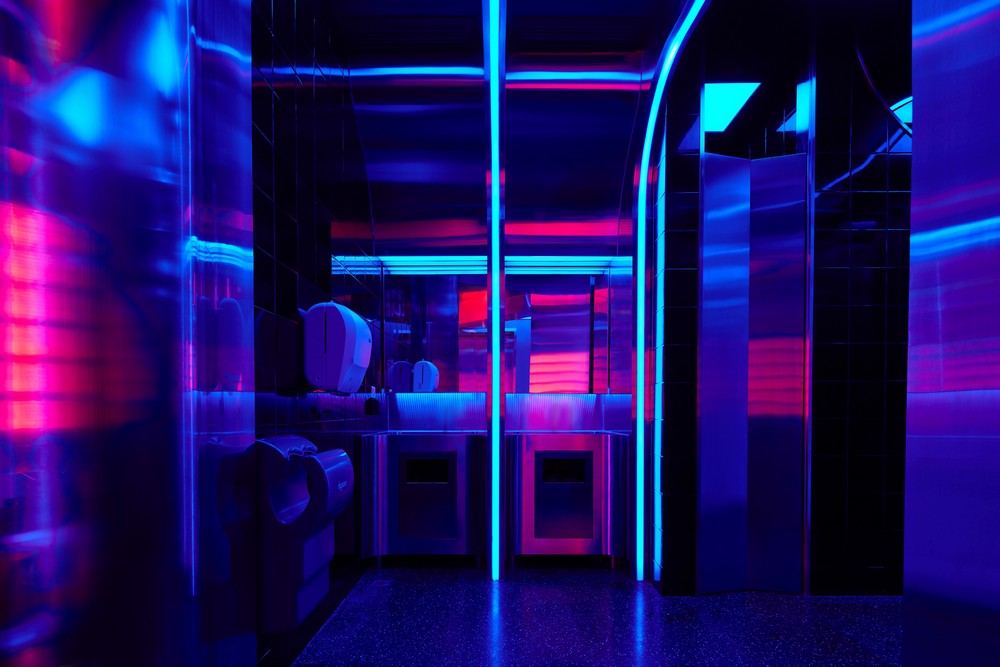 What is more, when the night falls, the steel walls gradually reflect the tangerine lighting and give the effect of burning flames. This light manipulation brings undoubtedly an immersive experience. The green plants that hide throughout the nightclub break the red tones all over the space.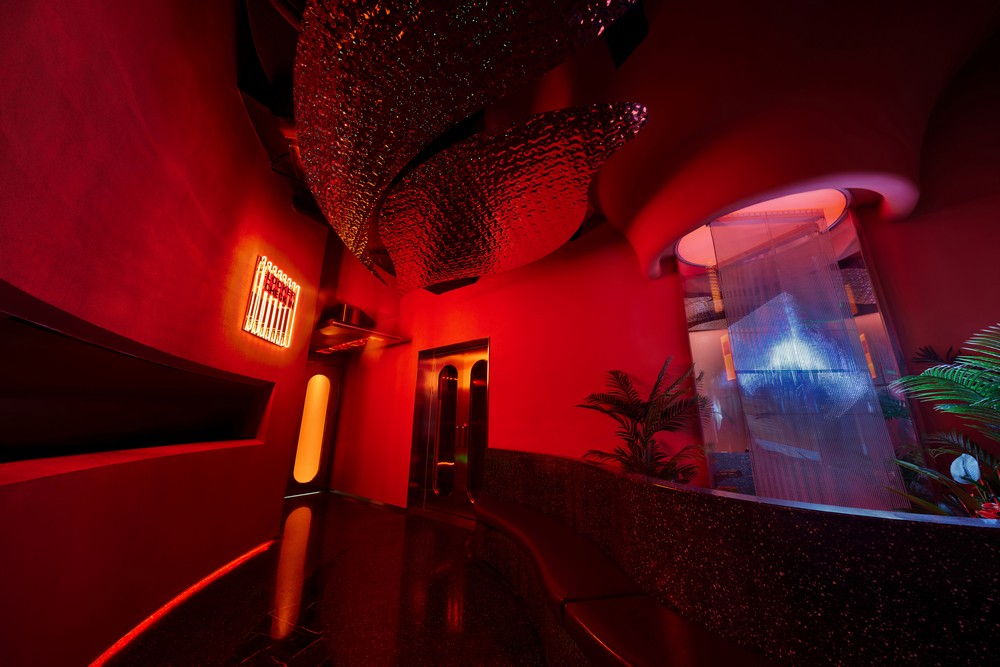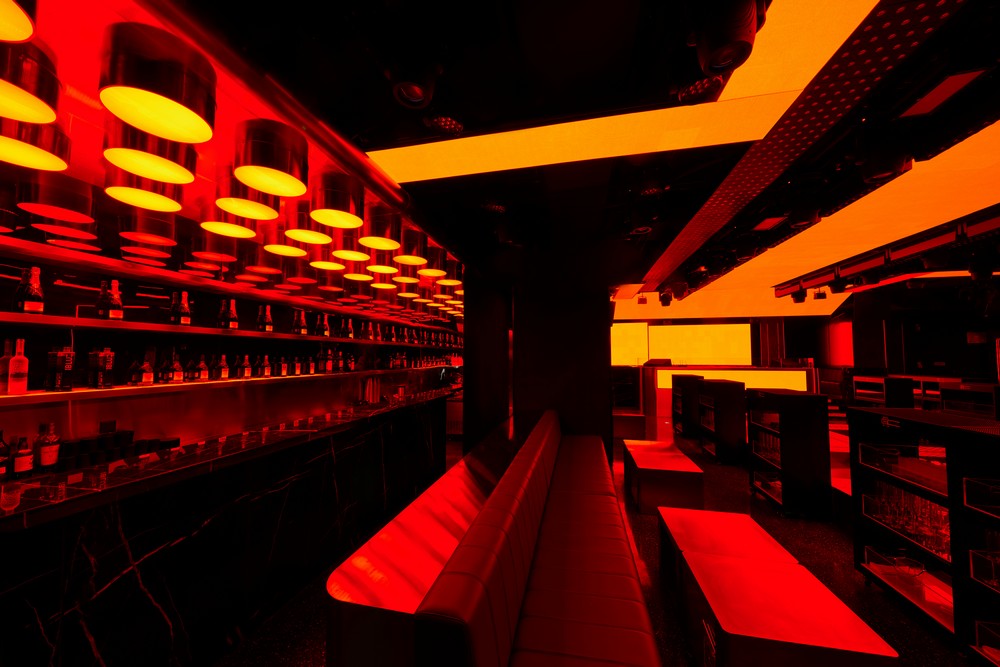 Walking into the chinese modern club, visitors have a warm welcoming from a long lobby. Figures of the people are reflected in the 'lake' on the ceiling. The lobby leads to separated areas. Each room has its own diverse set of lights. Within a singular venue these lights create different desirable mood. Walking deeper into the building, people will experience a noise reduction aisle where the sound is more controlled than in the rest of the nightclub.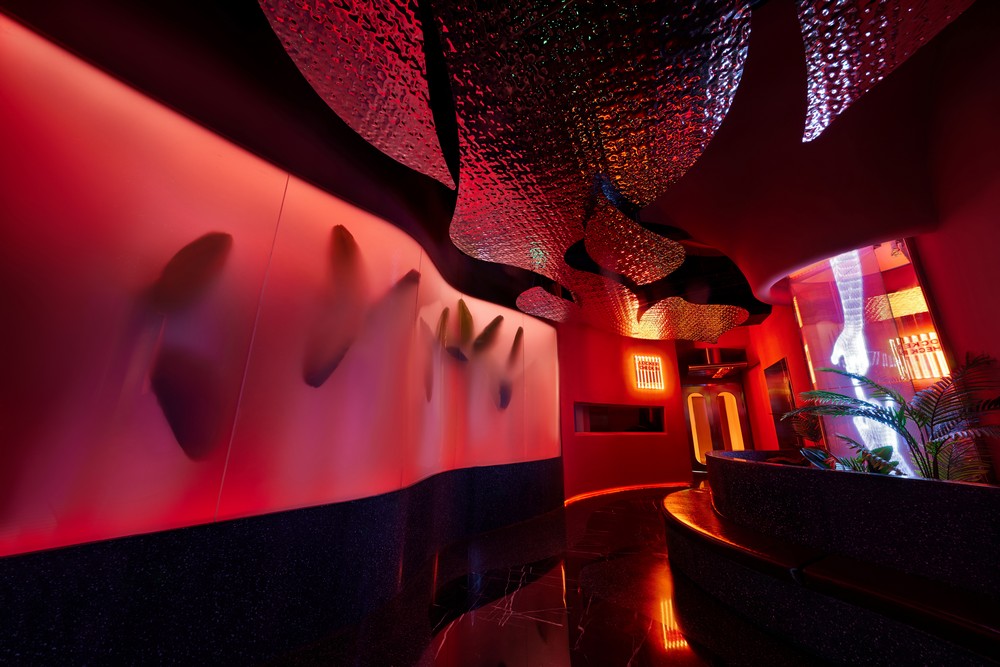 It is worth to add that the nightclub is definitely a space for dance lovers. On the dancefloor you will not find any sofas or cozy chairs. The architects decided to leave steel areas without seats. For sure it encourages the clubbers to show off on the dancefloor.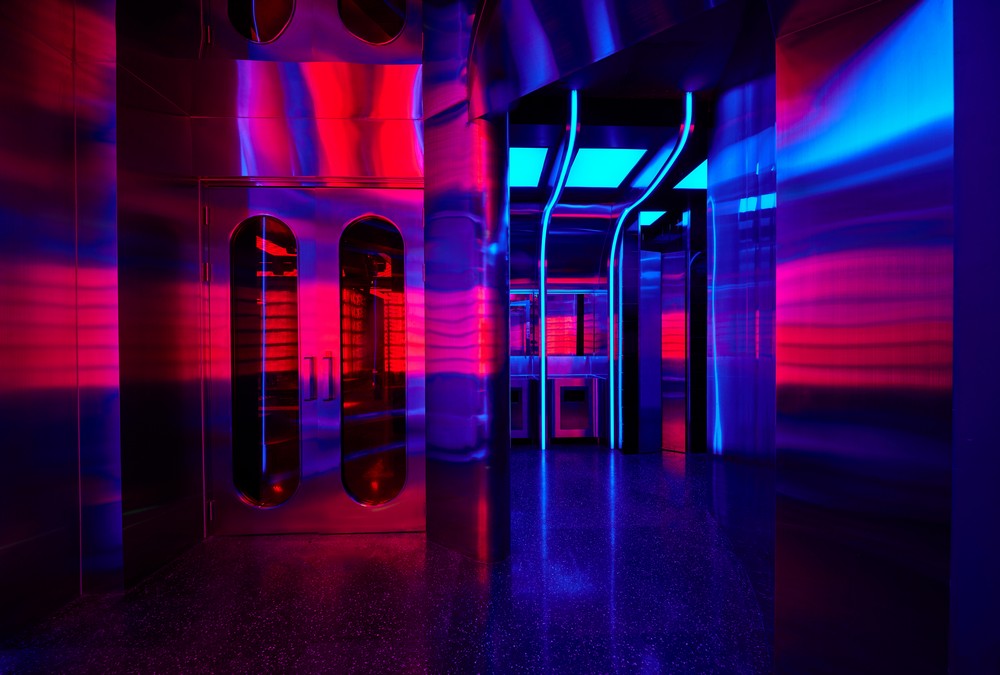 Check out our journal to discover more inspiration and find daily dose of modern and spectacular architecture designs. Do not forget to follow Hommés Studio on Pinterest to stay on top of our architectural moodboard.

Photos by Hu kaifan