Forest Bathing: Get tips from shinrin-yoku practitioners and landscape designers on transforming your outdoor space into a peaceful haven.
Until recently, forest bathing could be unknown in the world's lexicon, and it has not come to assume immense importance over time. In addition to its image and conveying peaceful heaven, forest bathing will also benefit you and your body.
The effect on mental health and well-being has been studied to give the optimum quality of life for human beings, and it originated in Japan – where it is known as shinrin-yoku. It is common knowledge that spending time outside is beneficial to one's physical and emotional well-being. If you want to improve your mental and physical health, going for a walk in the woods or turning your backyard into a miniature forest is excellent.

According to Gary Evans, director of the Forest Bathing Institute, "Shinrin-yoku best translates as immersion in the forest atmosphere for health and well-being" and that "to alleviate stress, we must spend continuous time under the treetops.".
There are already those who engage in this new activity of forest bathing all over the world. Still, Gary Evans clarifies: "The difference between forest bathing and other outdoor activities is the main purpose of the activity is appreciating the natural environment and beauty of nature – this is the primary reason for your time spent in nature.".
Forest bathing has an associated purpose, and, therefore, it is essential to reflect on how you should design your future place to rest and relax. To help you understand how you can transform your home, particularly your garden, into the perfect place for a forest bath, we leave you with some suggestions, more precisely, nine ideas.
But the question remains: How can you transform your garden into peaceful heaven perfectly to forest bathing?
Forest bathing is more related to how you look at it and not where you look. So, find out how to make your garden the ideal place for this practice.
The director of the Forest Bathing Institute advises, "Go out into the garden and focus on being mindful while using the senses to appreciate the natural beauty present," stating that beauty is beyond the pretty flowers we see, which is the complexity and detail of nature that makes it beautiful.
Our focus shifts as we grow older, becoming much more demanding. However, this condition can be met by arranging your garden so that it becomes a forest bathing area or even a place to meditate.
1 – CREATE OPPORTUNITIES TO SPEND MORE TIME IN THE GREAT OUTDOORS
Before you can create the ideal setting for a forest bathing, you must first establish a relationship with your mind; remember that you are not going to the forest to go to the forest but to grow spiritually and intellectually. If you can't see yourself simply stepping outside for a meditation session, start by creating a landscape that invites you to spend time outdoors. It's easier to enter the woodland bath if you're already in the right spot.
Regardless of your attitude towards outdoor activities, the truth is that it is increasingly common to design a space in the house for forest bathing. The creation of discreet, cozy, but at the same time ideal areas to spend quality time in your garden has been what Alexandra Noble has done most – a landscape designer.
2- INCORPORATE PLANTING IDEAS THAT REPRODUCE THE FOREST ATMOSPHERE
Incorporating plant ideas into your garden can be the key to making your garden as forest-like as possible. Forest bathing is a dip in nature, just as it is, so you will have to recreate this forest environment most similarly at home. Trees with multiple stems also add a sense of height and immersion. The shape of the trunks feels less artificial and formal than standard, half standard, and topiary specimens, says Alexandra Noble.
3- INCLUDE PRIVATE AREAS IN YOUR GARDEN
Theory of perspective and refuge: This theory argues that the human being cannot relax if he is in a potentially forgotten place – in this sense, the space must have private elements. However, this practice is not ideal when you want to dive into an immense forest. To combat this ambiguity, here are the following suggestions:
Tall perennials can provide screening for outdoor seating areas;
Try Valeriana officinalis or Thalictrum delavayi for an informal aesthetic;
Use Philadelphus 'Belle Etoile';
Or use Daphne x transatlantica' Pink Fragrance'.
4- FOCUS ON A NATURAL, MINIMALIST GARDEN DESIGN
We all understand that you want to give your garden a forest look; after all, you need to put in the effort for forest bathing. However, the best option will always be to choose the ideal minimalism to convey tranquility and lightness in your place to meditate.
"It's crucial to ensure the materials are cohesive and limited to a maximum of three different materials (for example, timber, gravel, and stone)," suggests the landscape designer.
5- MAKE YOUR GARDEN A PLEASANT PLACE TO SPEND TIME
Spending time outside is one form of action that requires motivation; it's difficult for someone to begin spending time outside for no apparent reason. Fortunately, your garden must be in tune with this mood for this incentive to grow. You can always add some aspect so that when it's time to rest, everything is ideal for the satisfaction of all those who labor to have the most pleasing environment in the garden.
Consider how you can make this garden as natural as possible by going barefoot on the grass and establishing a physical and mental connection with the rest of the surroundings.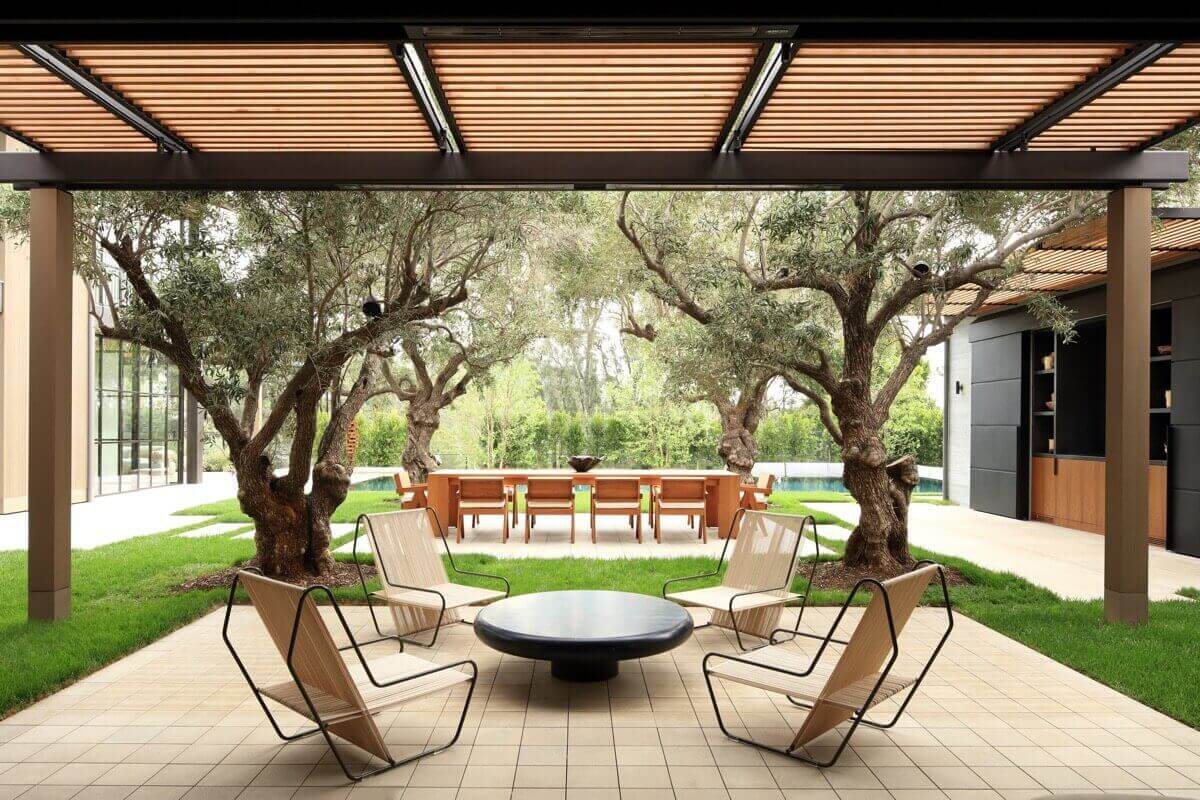 6- THINKING ABOUT AN OUTDOOR FOREST BATHING
When we think of the environment, it is automatic to think of water; after all, it is one of the means and resources of water – so consider an outdoor shower; it will convey the calm and peace you need for your home.
Showers are well known for those who have pools and need to refresh themselves or pass through the water after being immersed in the pool water – but why not see the shower as a way to enjoy nature and all that it brings.
These showers are also a fundamental part of enjoying forest bathing. However, setting up an outdoor shower may not be easy to install in your home. Still, there are some ways to combat this difficulty with DIY versions of outdoor showers.
7- ADD WILDLIFE TO YOUR GARDEN
Consider keeping your garden as wild as possible to attract insects, birds, and a wide range of natural connections. There are certain distinct sounds in nature that distinguish it. As a result, if you can successfully integrate them into your garden, you will be able to create an environment suitable for rest and enjoyment in nature.
Contact with wildlife will provide extra motivation to spend time in the garden.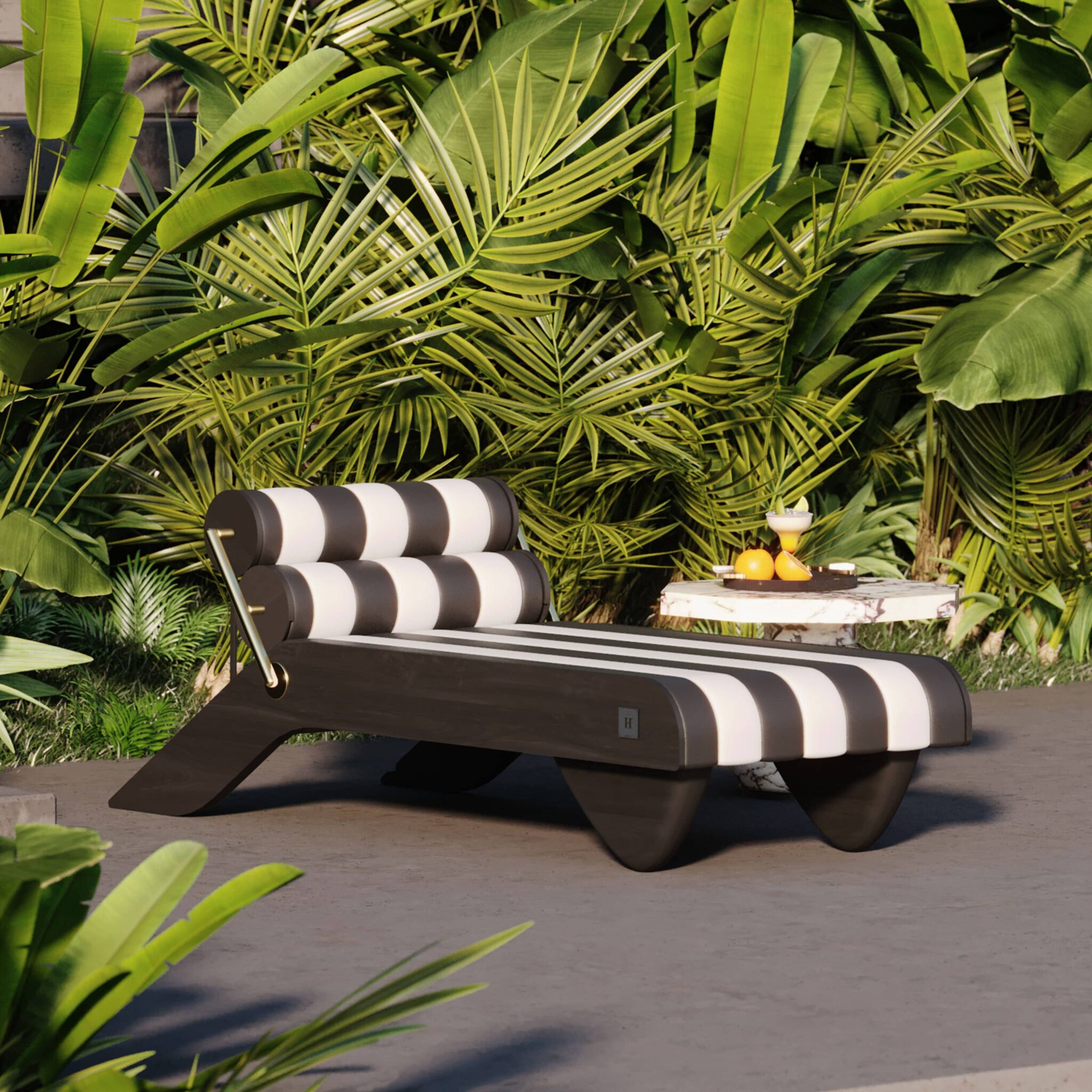 8- INCLUDE A WATER FEATURE IN YOUR GARDEN
Water is another biophilic noise that fosters a sense of connectedness to nature, but one over which you have more significant influence.
Attempting to include water in the gardens should be the first step; this will help the gardens become more natural and akin to nature – a water feature does not have to be extravagant; it can be as simple as a simple drinking fountain.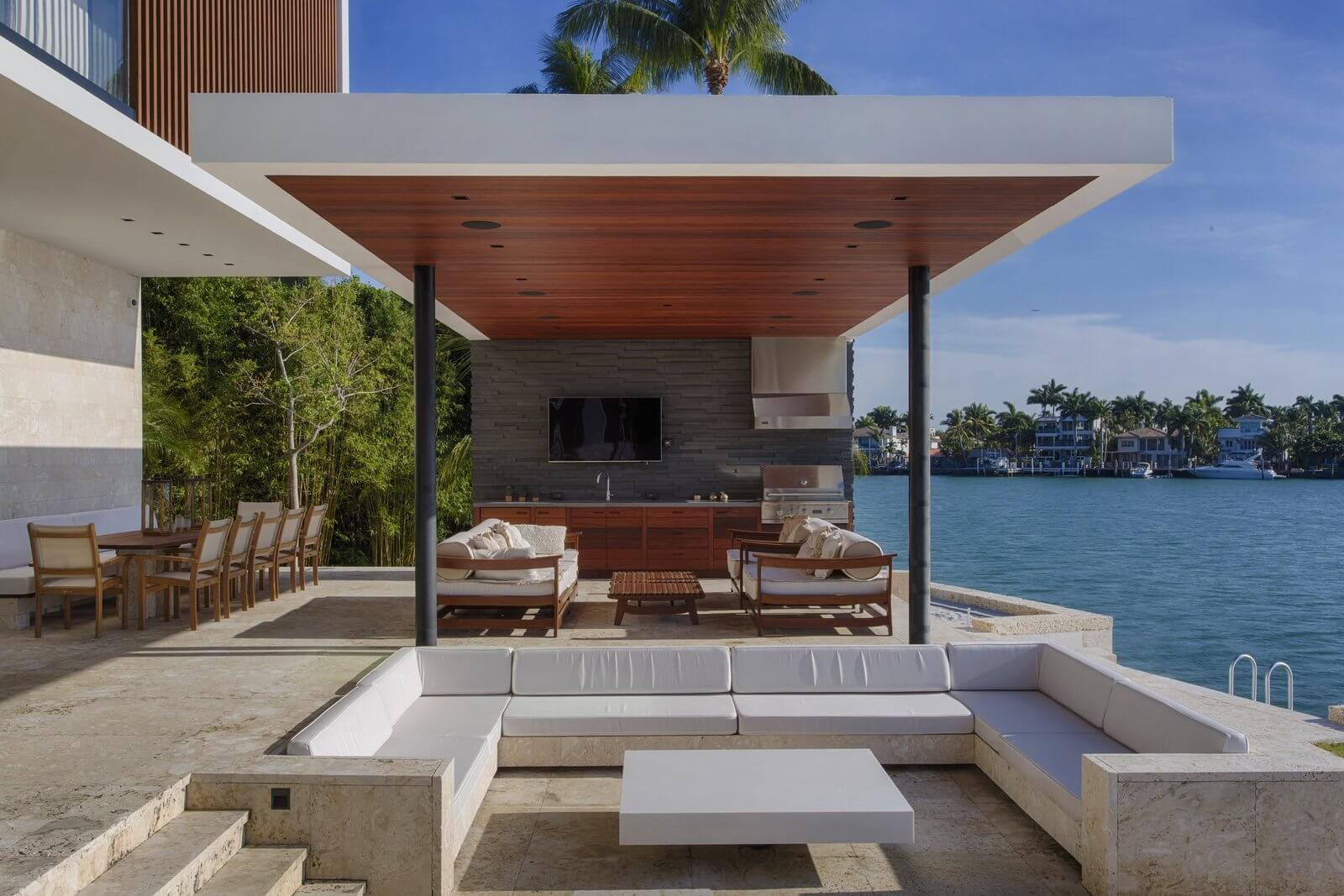 9- TURN IT INTO A TECH-FREE ZONE
When we are new to meditation and want to get started, the first place we look at is technology. For a few years now, technology has been a means of assisting human beings in resolving all of their doubts. The entire globe is only a click away. This click away frequently diverts attention away from what is vital or takes away time that humans need to enjoy their connection with nature.
So, when you enter the forest that is your garden, leave your phone or computer at home and take advantage of the opportunity to have a one-of-a-kind experience away from technology.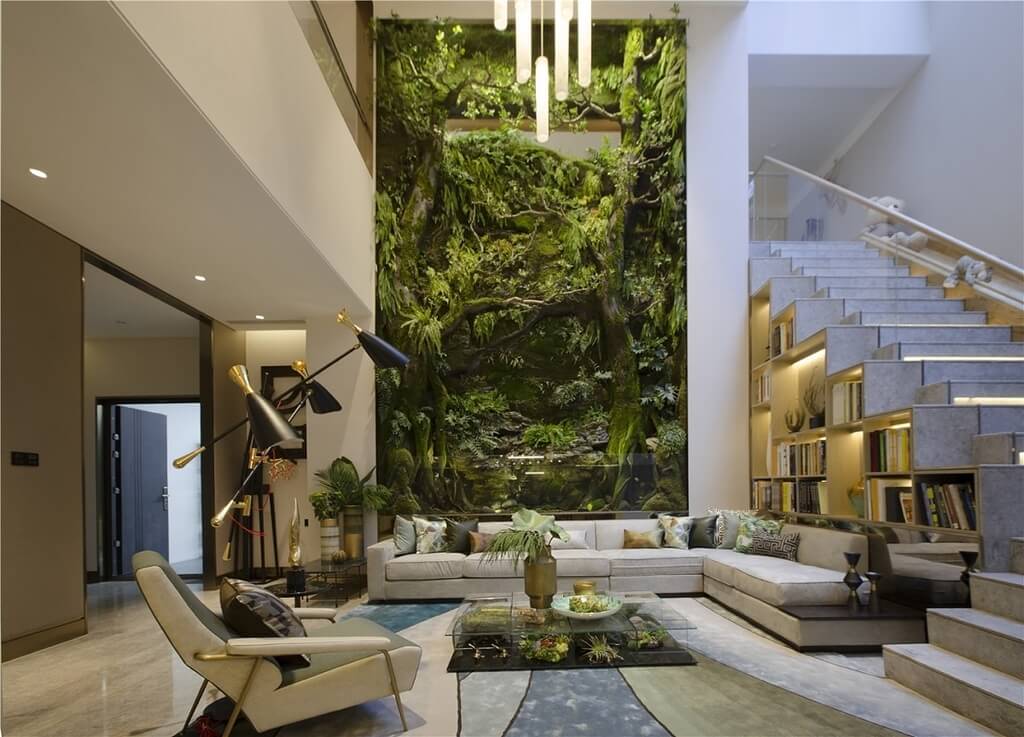 These are some recommendations for making your garden an excellent location for forest bathing. You can also contact us to supplement this notion of how to design your garden, as we have produced a new exclusive collection for you.
ARE YOU INTO INTERIOR DESIGN?
If so, discover modern furniture and lighting designed by design lovers for design lovers. All you need is to download the Hommés Studio catalog. To complete your interior design project, choose the high-end homeware by ACH Collection.