When invited to take on a challenging project of a peaceful home outside of Paris, interior designers Corinne Sachot and Gabriel Kowalski jumped at the opportunity. They had a good feeling about this project and the clients. "They are quite spontaneous and enthusiastic. So, we visited the house, which was built in 1968."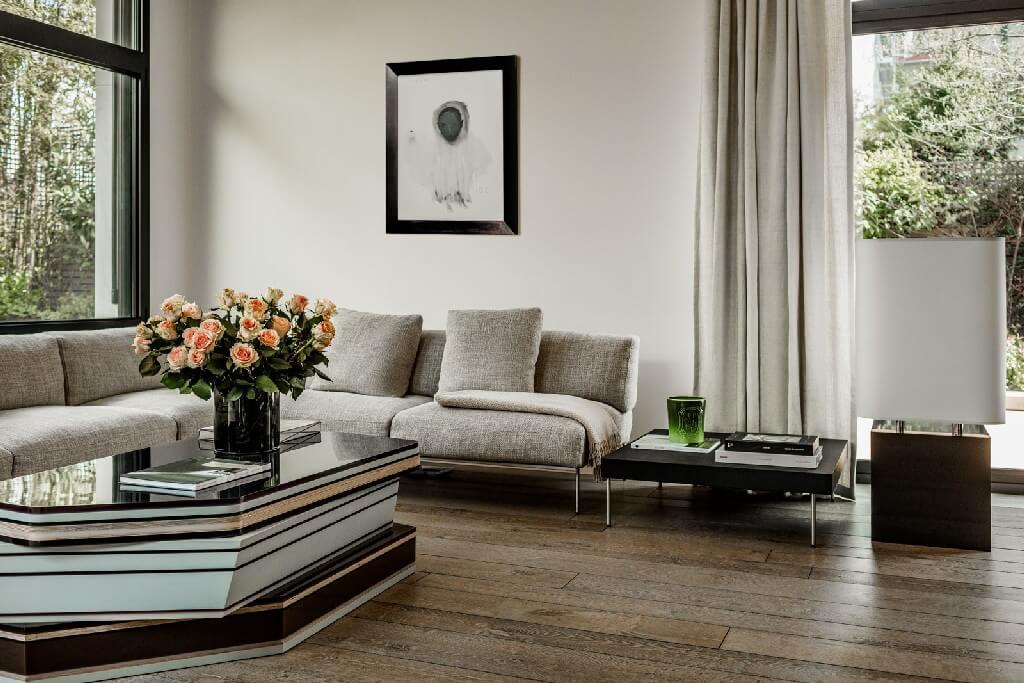 Located on a delightful, tree-lined private street in Neuilly-sur-Seine, a Paris suburb known for its greenery and serene luxury, the house had unquestionably great bones. However, it was in serious need of an upgrade.
The new owners were enthusiastic about making a family home and enlarging the original structure. So, this meant adding two stories and an indoor pool. The client is a young couple with little children and wanted a house to entertain family and friends.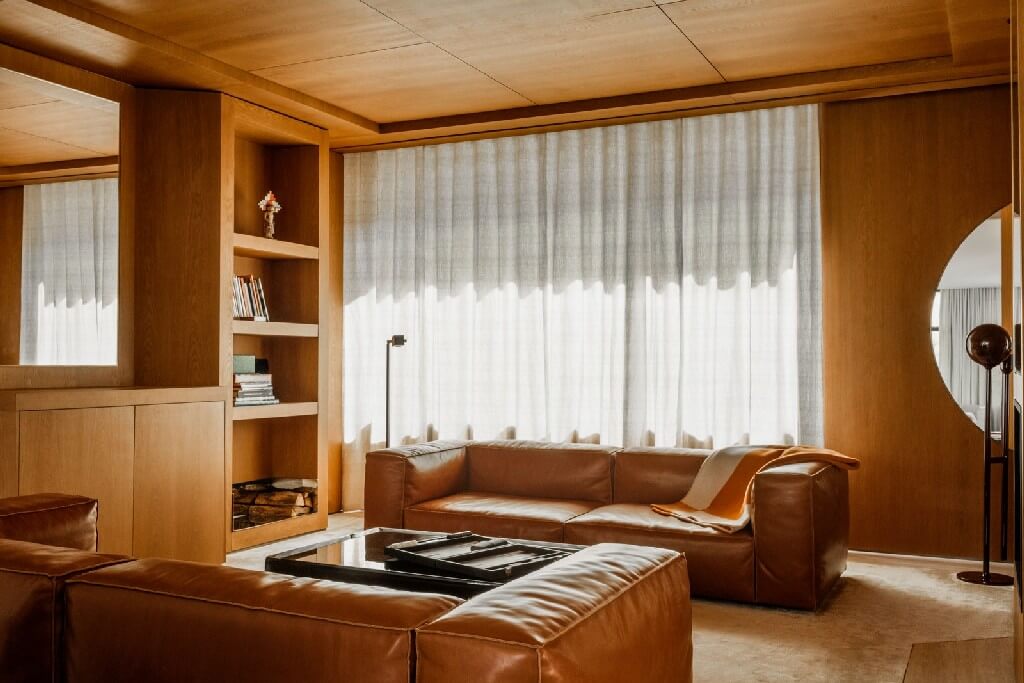 The massive peaceful home project, which began in 2017, was meant to accommodate the needs of each family member. Moreover, the final product includes an art studio, office, and a gorgeous playroom for two girls.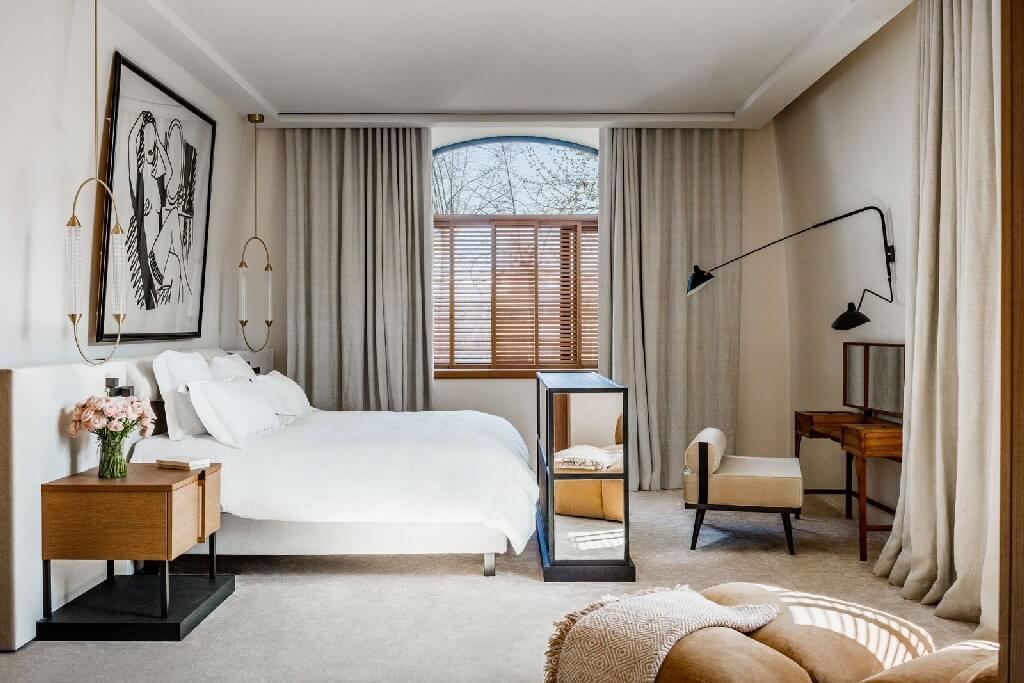 Until this contract came about, the designers had never worked on such a large project together. According to Kowalski, "The challenge was to find an equilibrium and a [continuous] thread for 7,500 square feet [so] that it was not just a growth of ideas." They had to work as a team to incorporate the client's wishes and to find a balance.
One might think that such a large home could be over the top in terms of its design. However, in fact, quite the opposite is true of this calm and quiet abode. The interest of this project was the great modesty and discretion throughout.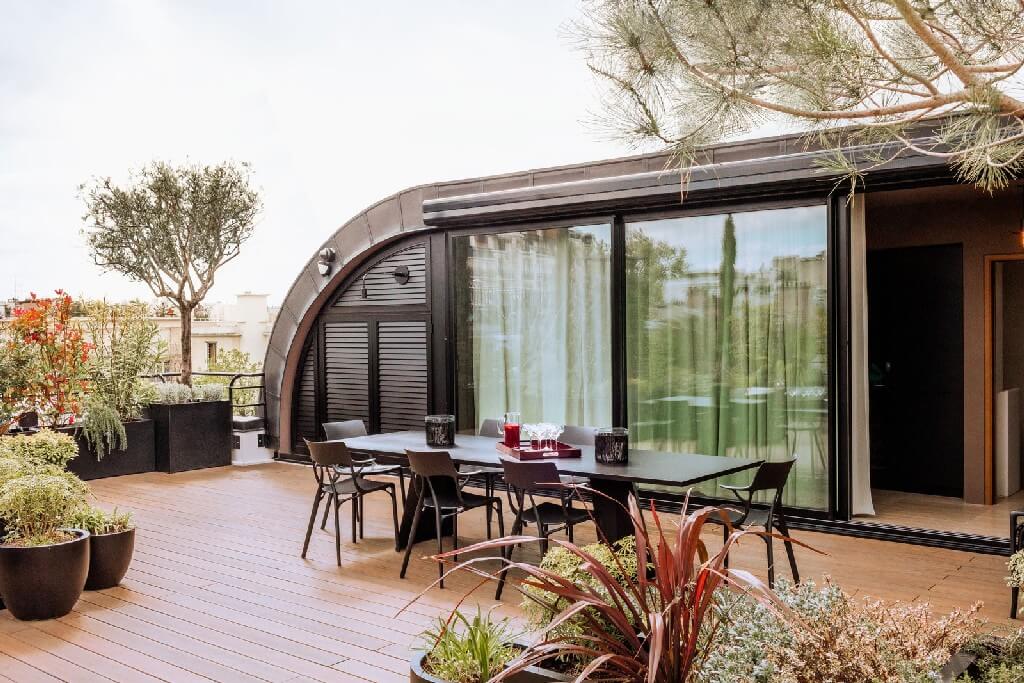 "Also, the clients were not interested in hot pieces of furniture or in being fashionable." Kowalski notes, "We designed 95% of the furniture. The clients were involved every step of the way."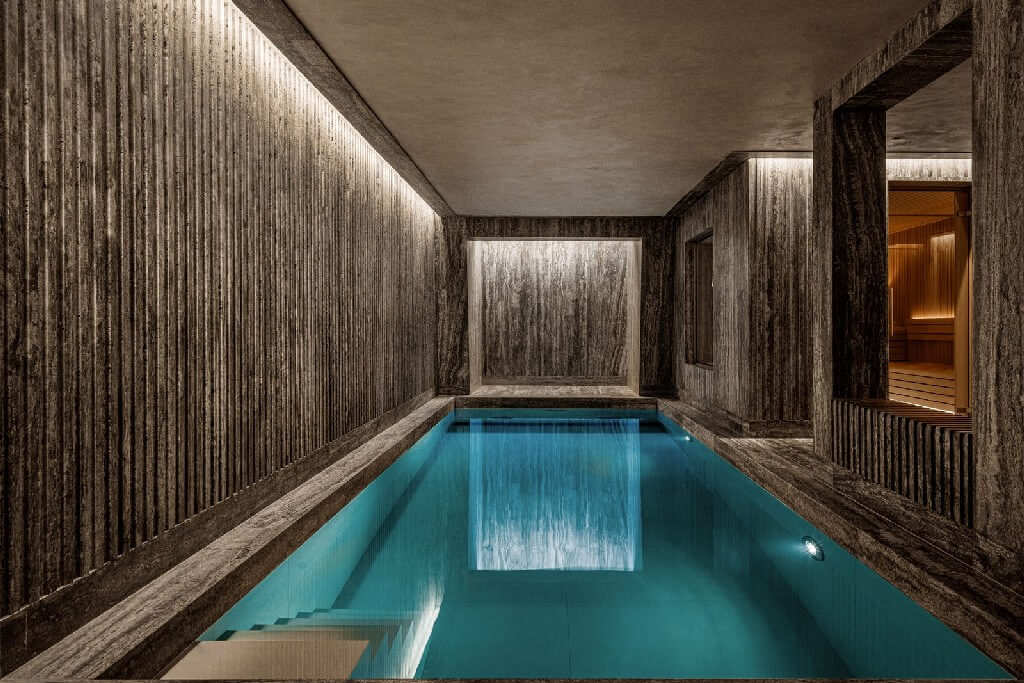 The peaceful home final result is practically zen in its muted palette and variety of different textured finishes. As for the easy indoor-outdoor access, it made possible thanks to sliding doors and glass walls.
Today, the family is happily settled into the house as planned. And as for the two designers? They see this as the beginning of a new way to collaborate.
Download the Hommés Studio catalog and discover furniture, lighting, and home accessories to design a modern and sculptural interior. Pay a visit to ACH Collection website as well and discover high-end homeware and pet accessories for a wholesome modern lifestyle.