12 curated outdoor area design ideas from top interior designers, such as Kelly Behun, Backen & Gillam and Blainey North. From pastel hues to the positive-negative colors – white and black – these 12 outdoor design ideas will inspire you to a stylish and welcoming entertaining area, dining area or an outdoor poolside.

1. MEDITERRANEAN OUTDOOR BY KRAVITZ DESIGN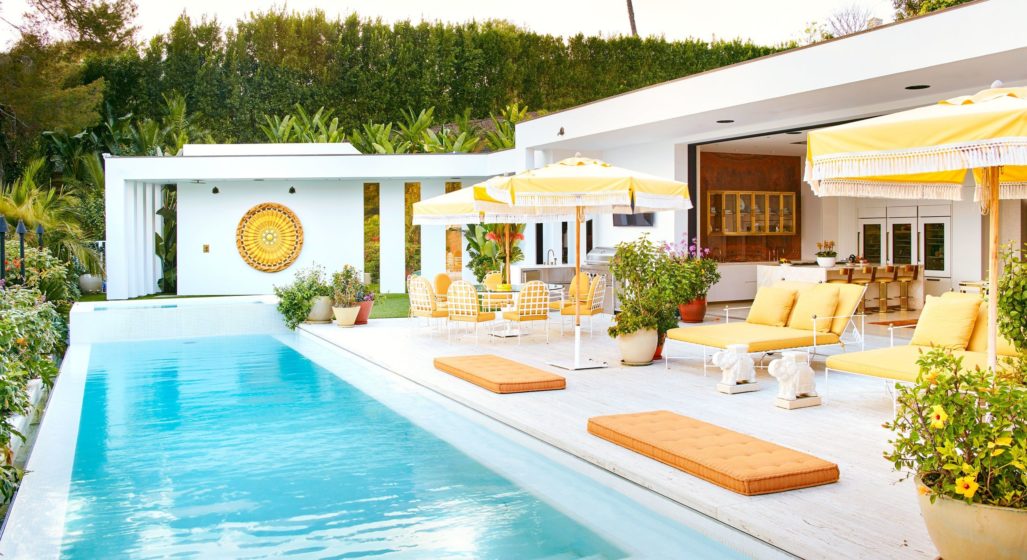 In his house in Beverly Hills, Lenny Kravitz designs an eccentric maximalist home under his own interior design practice – Kravitz Design. The outdoor area, a saltwater pool, is designed to look like a Mediterranean resort. Custom-made yellow and white parasols and sunbeds, with a midcentury modern aesthetic, make Lenny Kravitz's outdoor area look like a resort in Italy or Greece.
2. PASTEL PARADISE BY KELLY BEHUN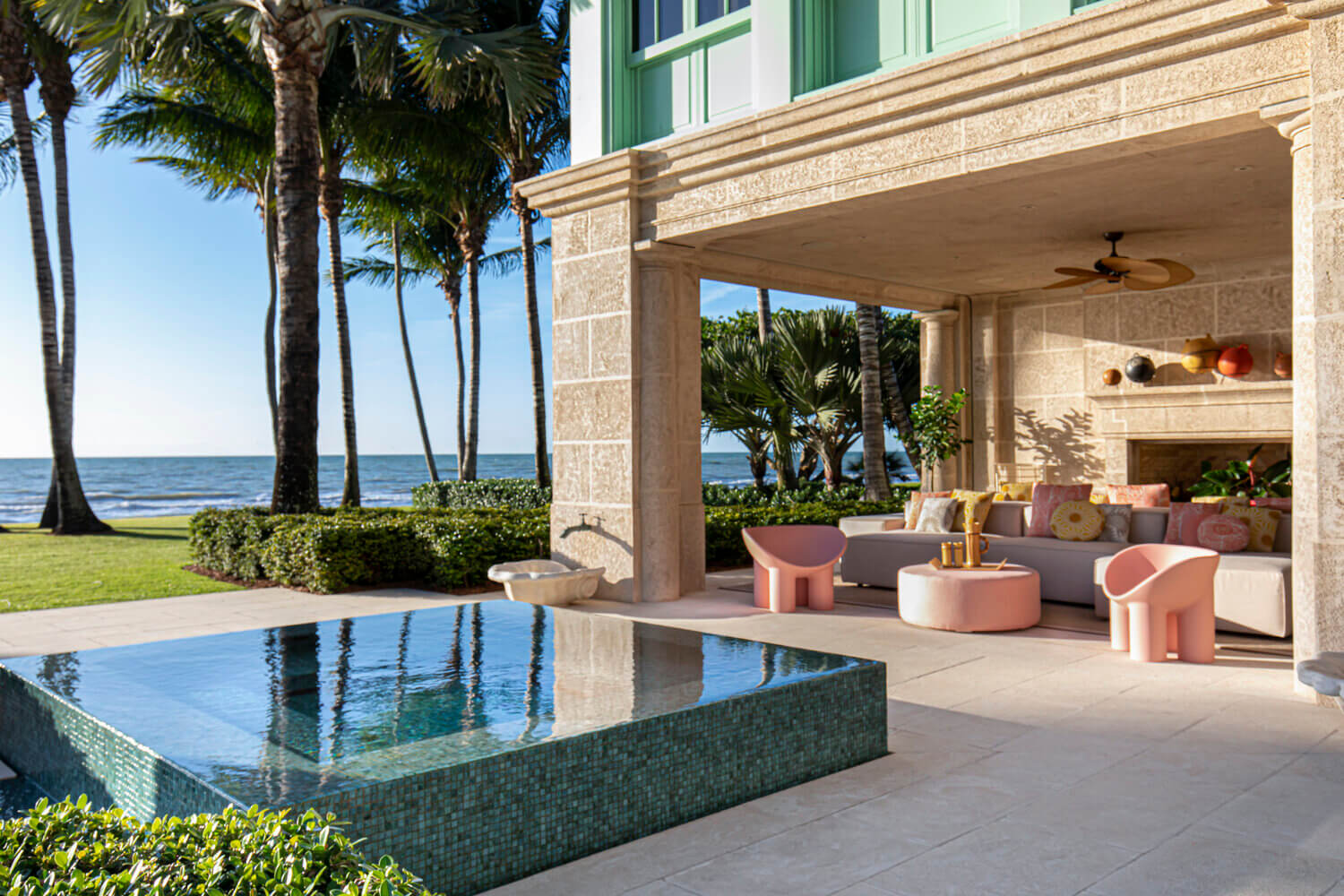 The unique identity of Kelly Behun's interior design is her dreamy, pale, and pastel color palettes. Golf Coast Home is a project by the ocean in which – once again – Kelly Behun uses soft hues of colorful pigments to reflect the beauty of the sunlight reflected by the ocean sheets.
3. MIDCENTURY MODERN OUTDOOR BY DIMORE STUDIO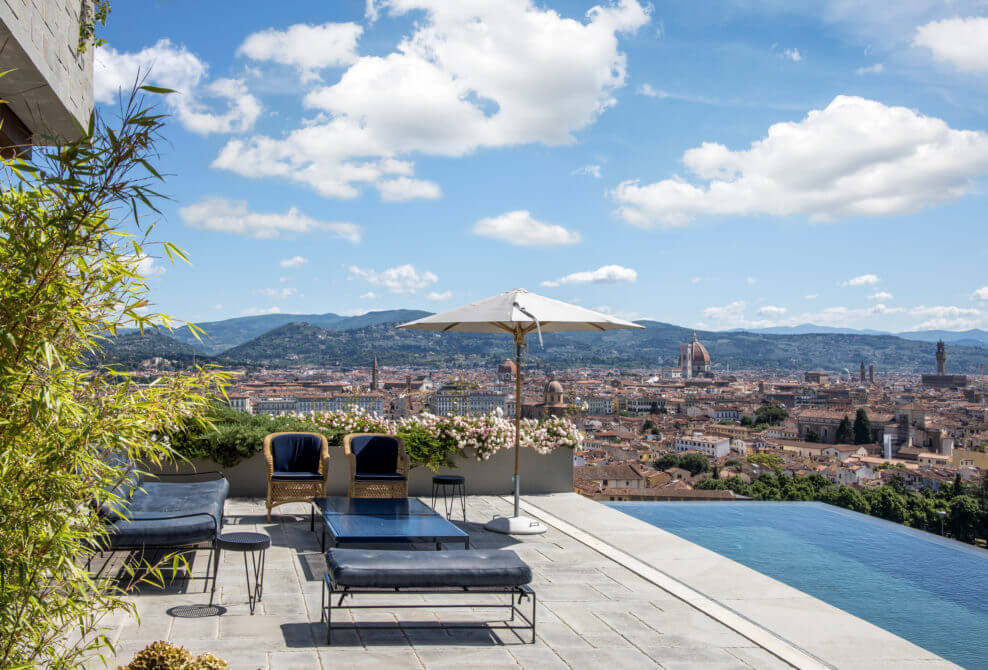 On the top of Florence, Dimore Studio designs an infinite pool to which the interior design studio joins midcentury modern garden furniture with dark hues.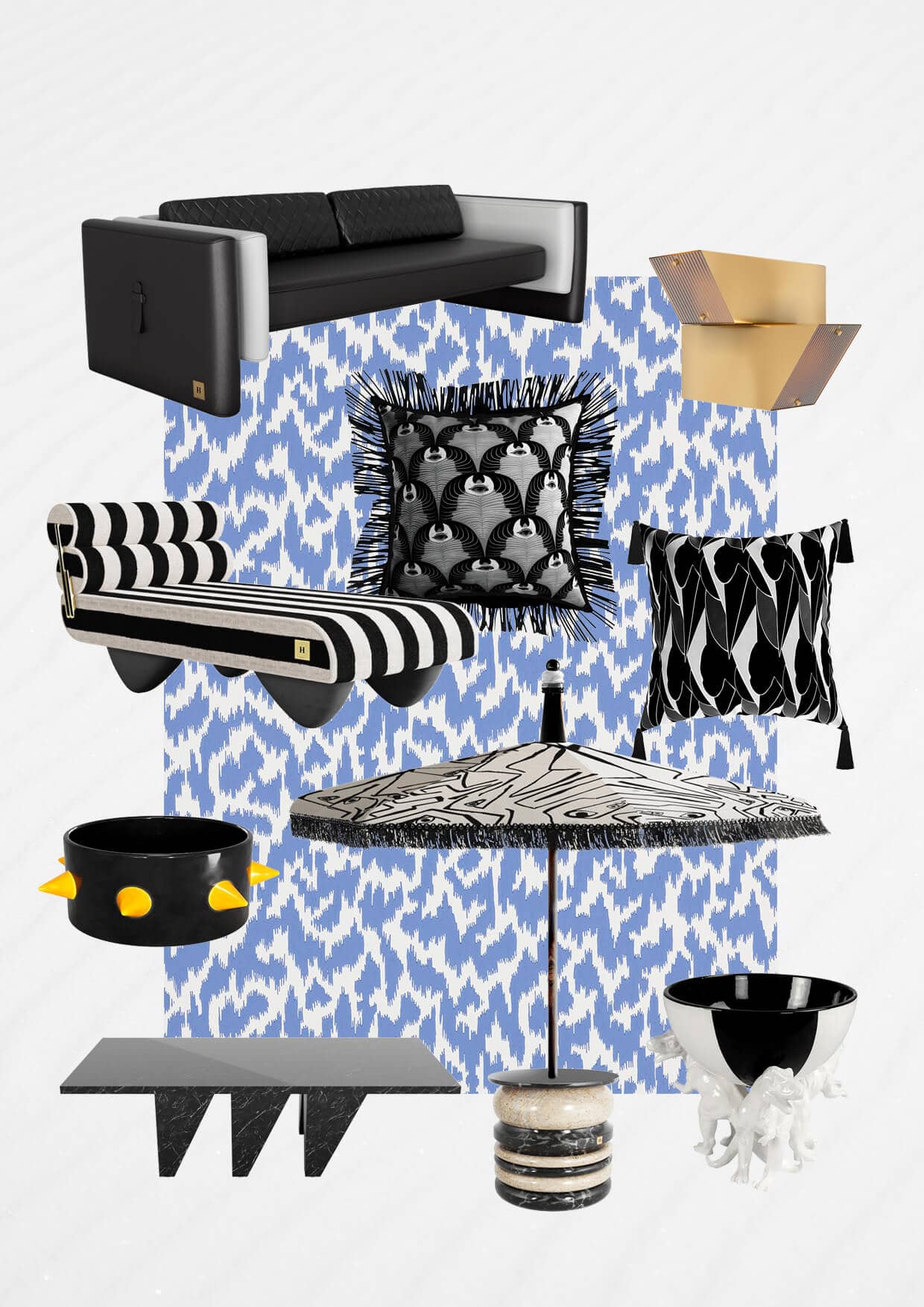 4. ALL-WHITE OUTDOOR AREA BY HUMBERT & POYET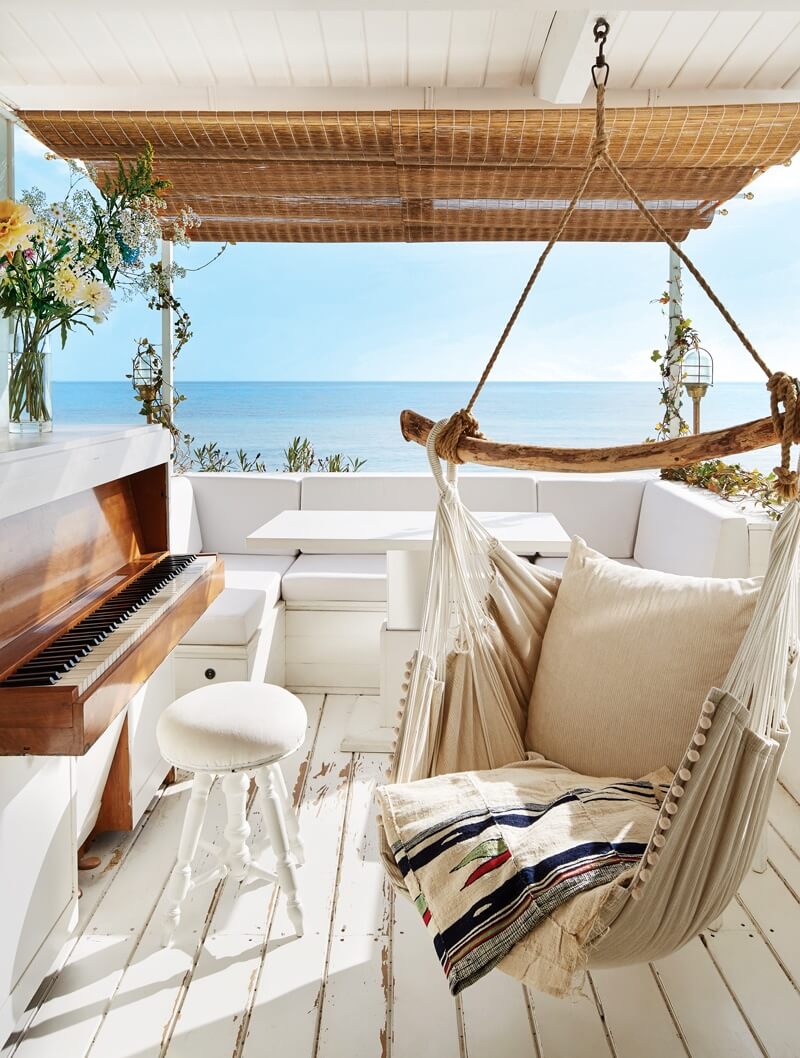 An ethereal outdoor area design in white from the Monaco-based interior design practice Humbert & Poyet. The outdoor entertaining area has an old-fashioned yet elegant ambiance.
5. MEMPHIS OUTDOOR AREA DESIGN BY BELLS + WHISTLES
An unusual outdoor living for an unusual interior design. Bells + Whistles project Marrow Midcentury in Rancho Mirage in California is part of Thunderbird North – a community of 10 homes designed by Donald Wexler alongside William Cody and Richard Harrison. The midcentury modern home is rethought – maximalist patterns and Memphis Milano furniture occupy the house's interior. The outdoor area is decorated with Memphis Design-style parasols and sunbeds.
6. OUTDOOR LIVING ROOM DESIGN BY V-STARR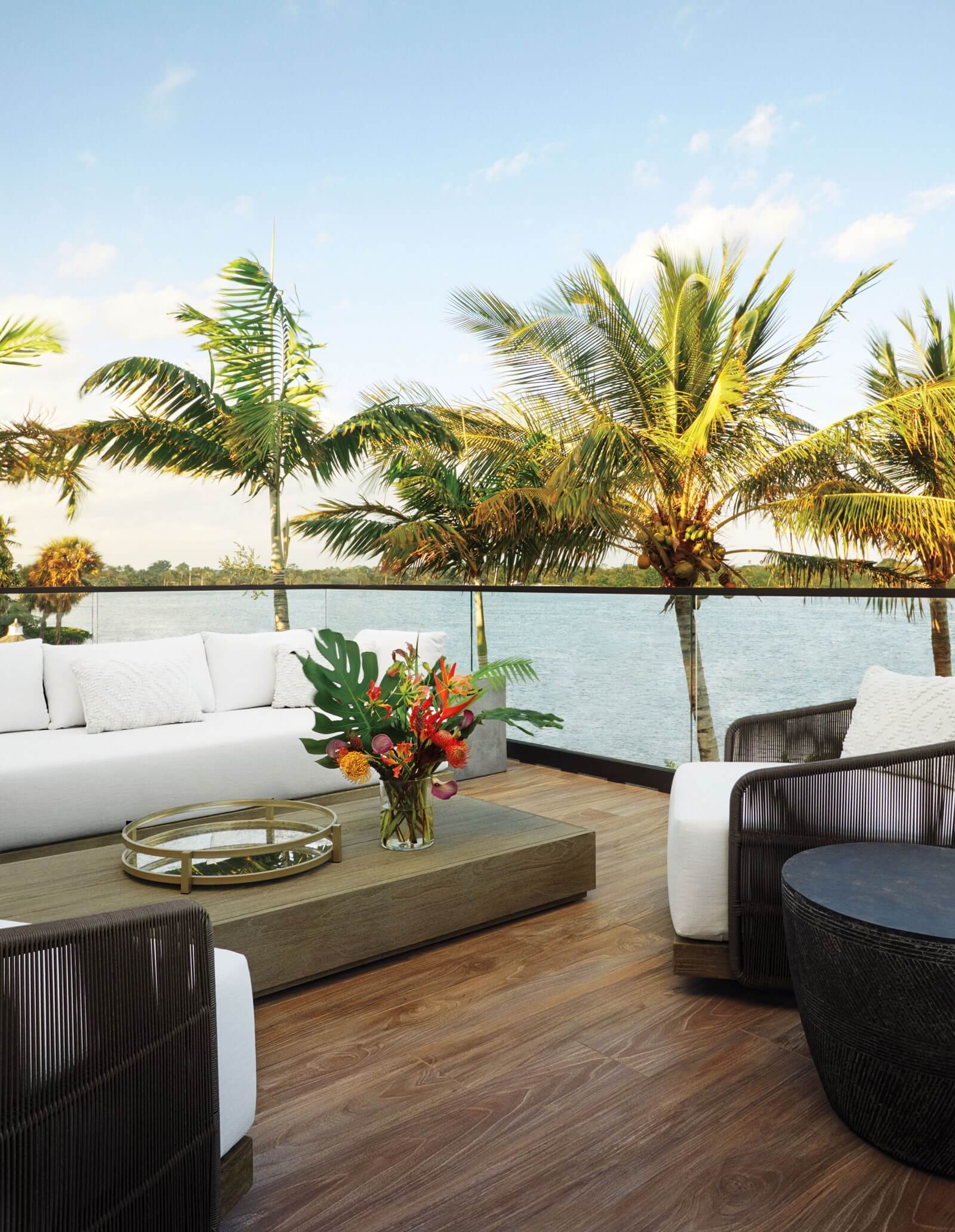 With her interior design company, V-Starr, Venus Williams works alongside her sister, Serena Williams, to design Serena's new home in Florida. A modern property with an outdoor pool area and an outdoor living room with modern garden furniture surrounded by a tropical landscape.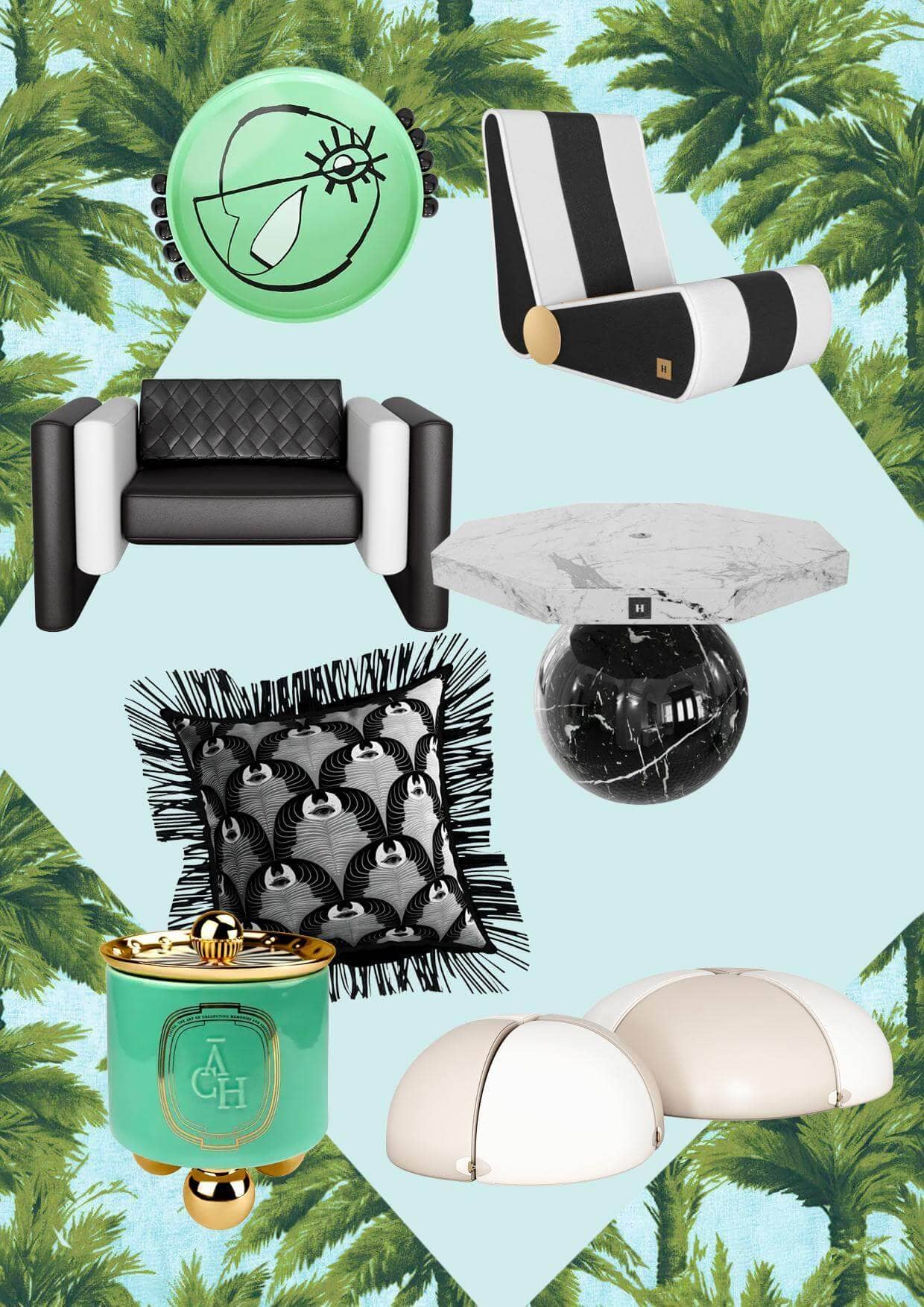 7. AL FRESCO DINING BY BLAINEY NORTH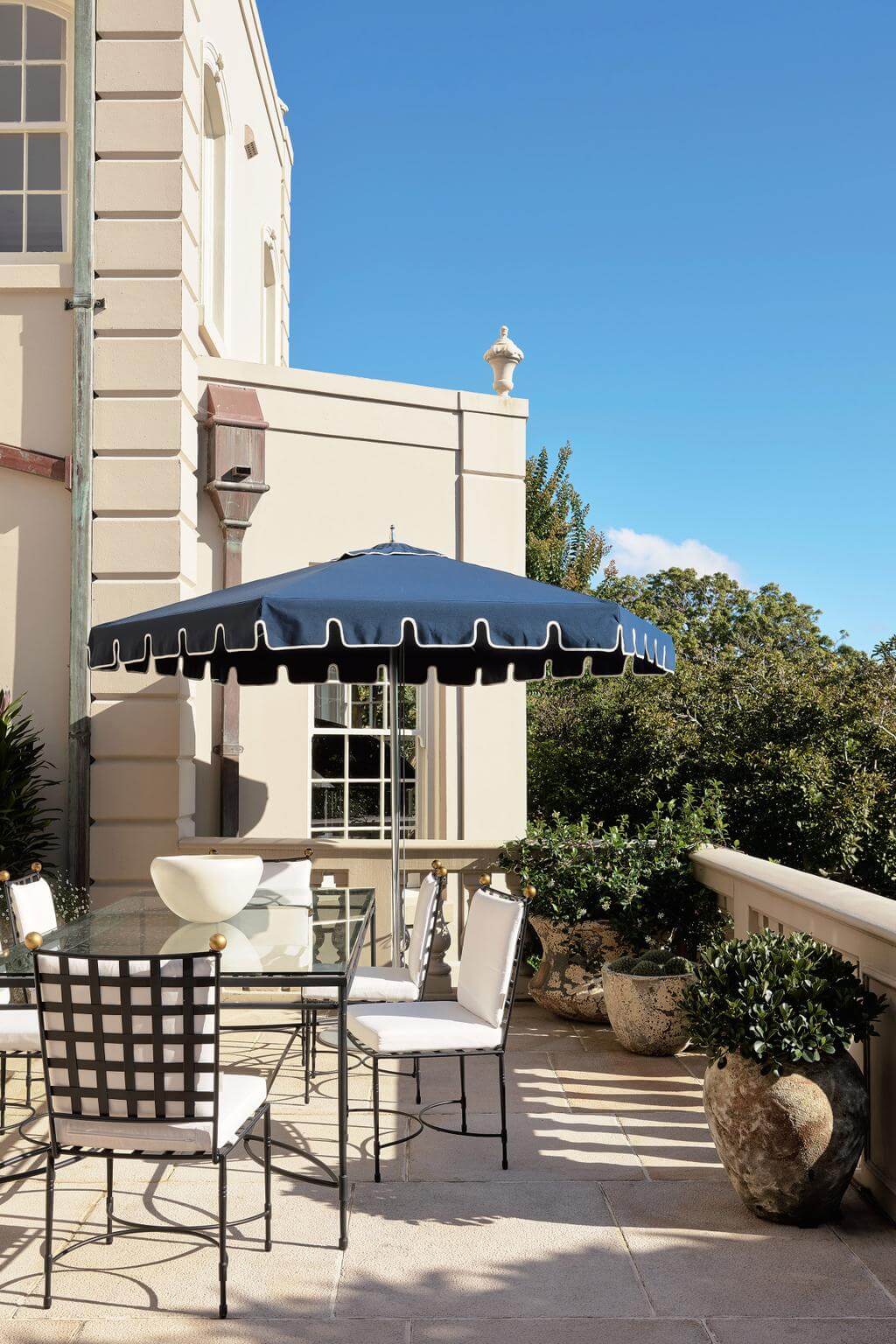 An authentic Mediterranean home in Sydney, as imagined by the top Australian interior designer Blainey North. On the courtyard, Blainey North creates an al fresco dining area for the family's outdoor meals.
8. MOROCCAN OUTDOOR AREA DESIGN BY FAWN GALLI
Fawn Galli's family home in Downtown Brooklyn has a courtyard where the designer created a small outdoor dining area, a jacuzzi, and a Moroccan design-style lounge area.
9. TROPICAL MODERN OUTDOOR BY CHOEFF LEVY FISCHMAN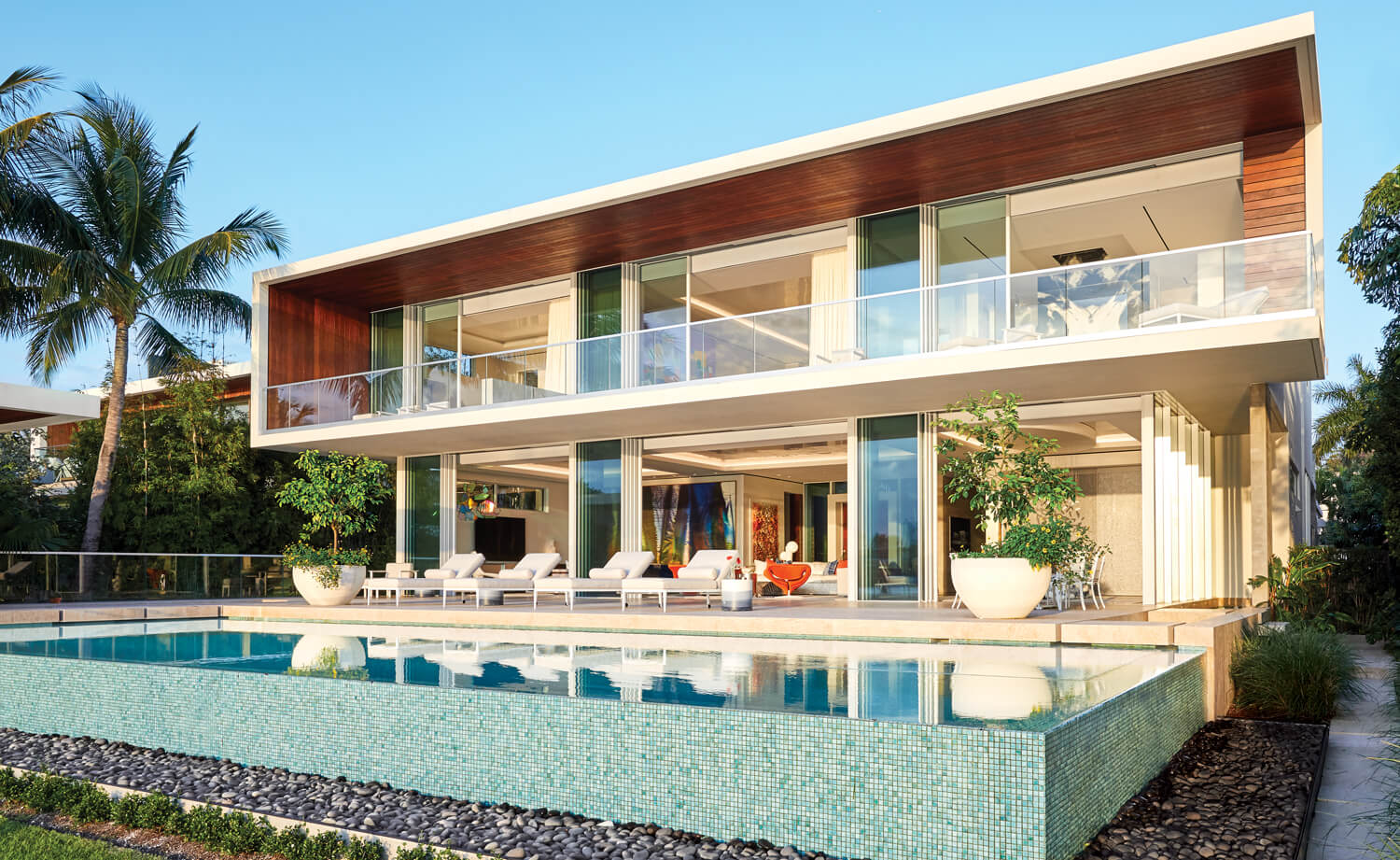 A tropical modern house on the tiny Di Lido Island in Miami. A couple, art-collectors based in the Northeast, commissioned Choeff Levy Fischman architects a waterfront outdoor area design.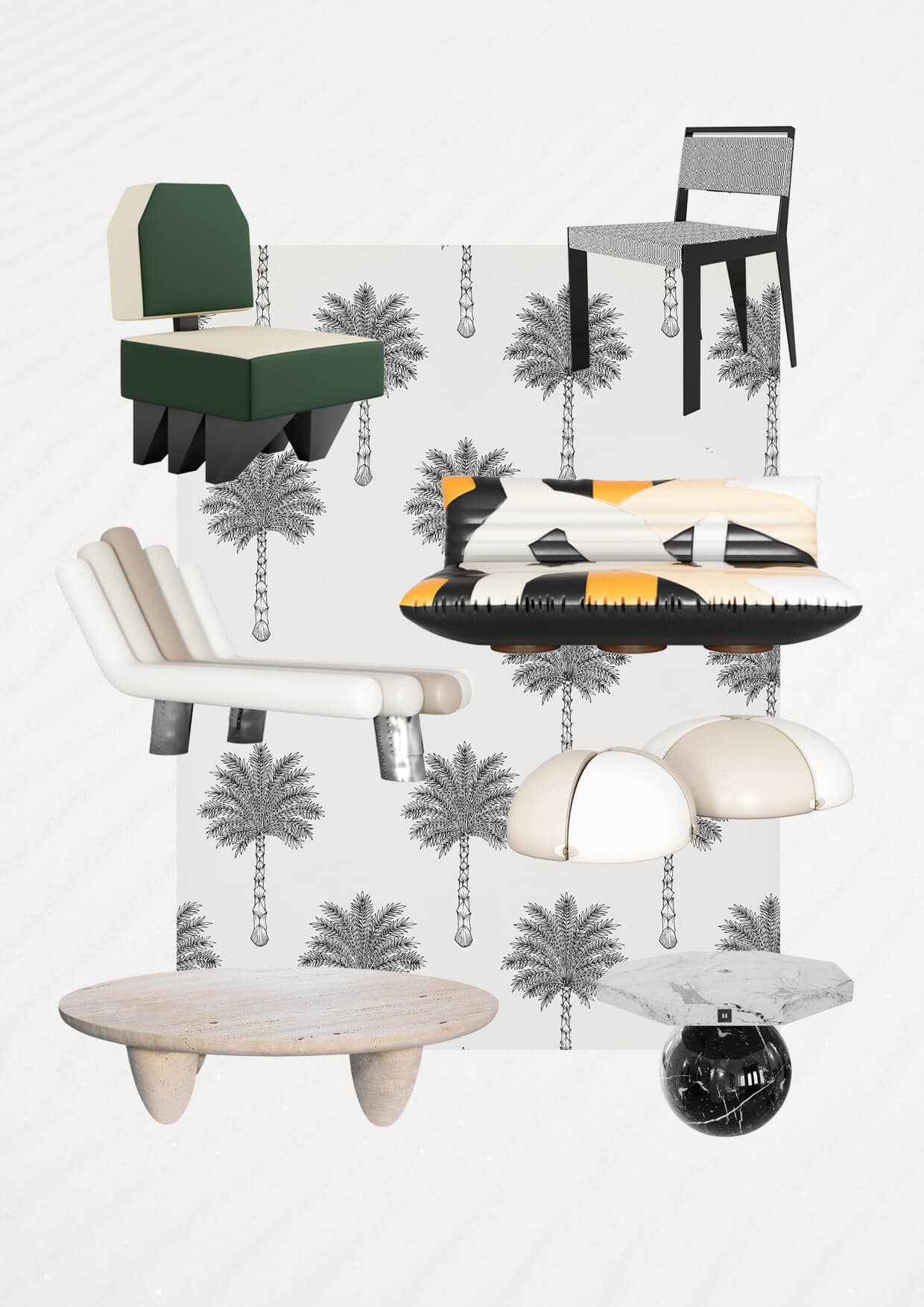 10. ORGANIC OUTDOOR AREA DESIGN BY BACKEN & GILLAM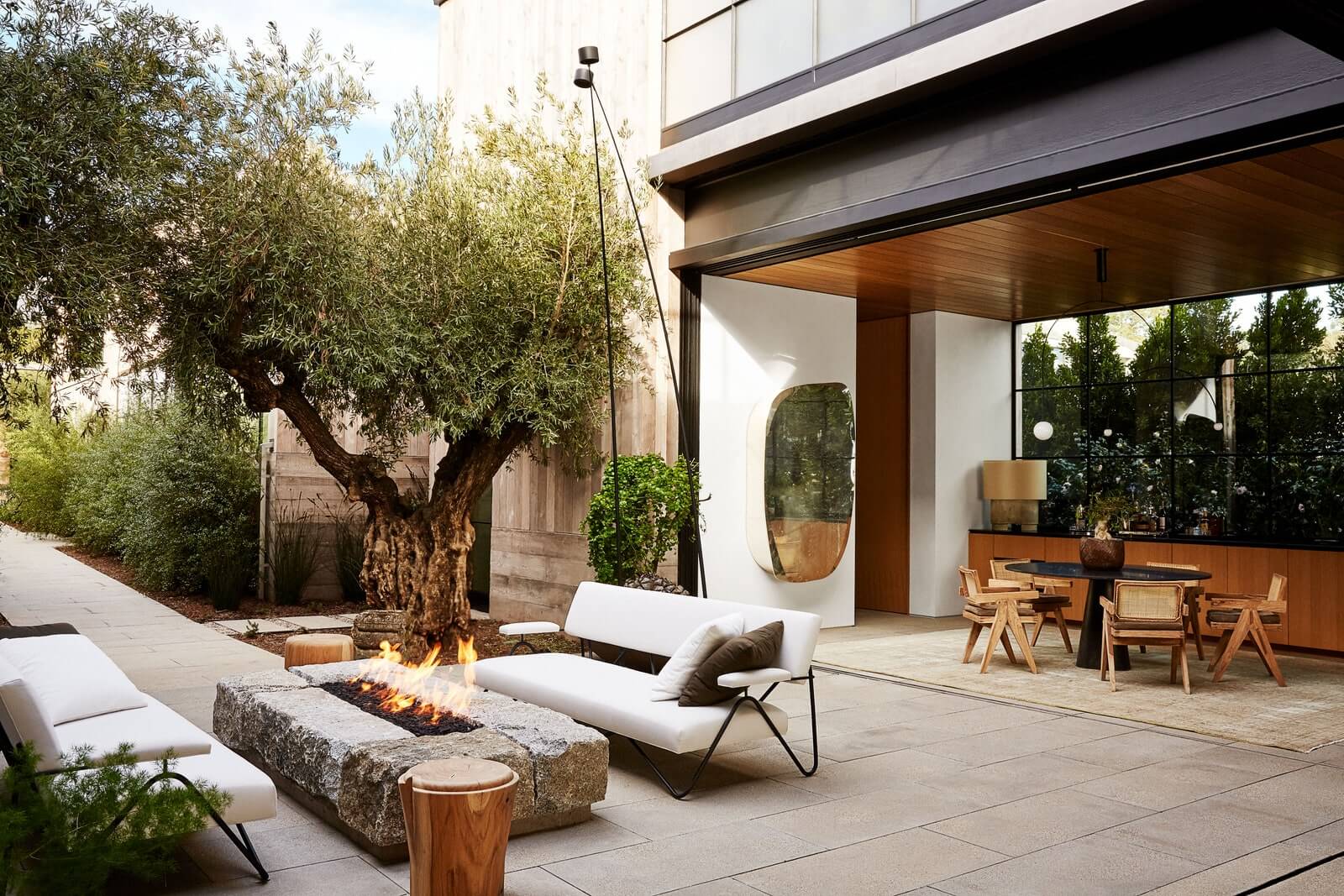 An oceanfront home in Santa Barbara with several outdoor areas. One is this organic outdoor area designed by Backen & Gillam with a stone firepit, a wood-craved side table, and minimalist outdoor furniture that becomes one with the landscape.
11. MEXICAN STYLE OUTDOOR AREA BY KEN FULK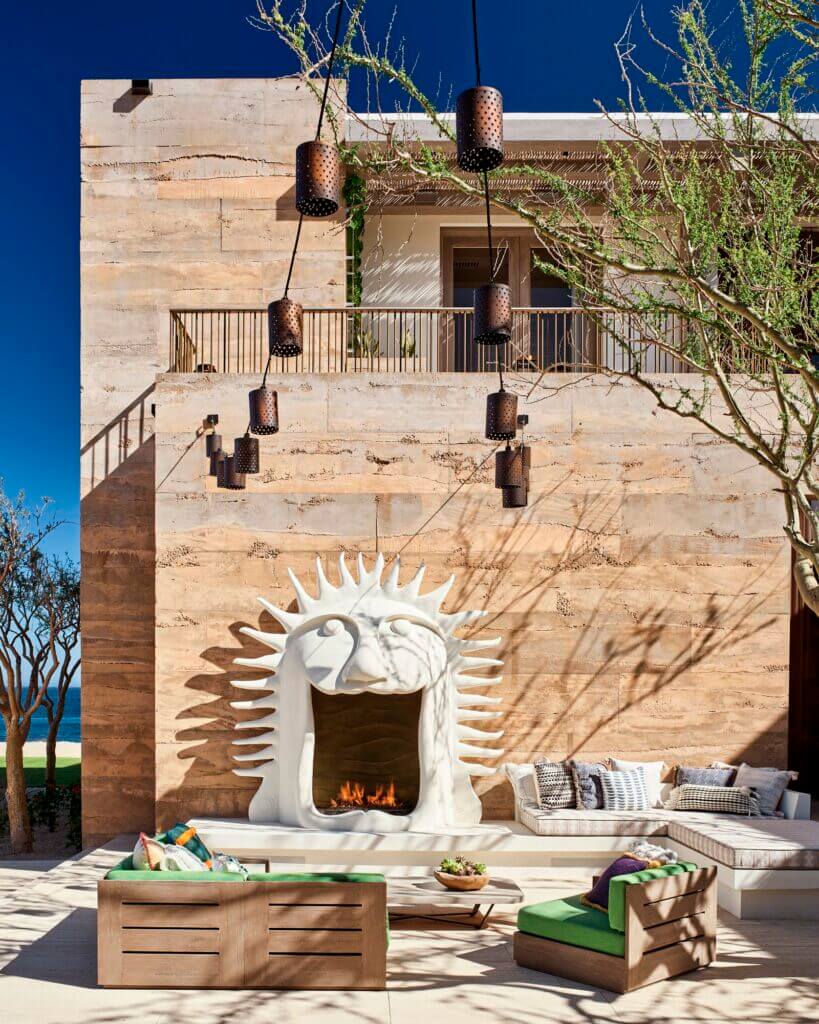 In Baja California, Mexico, Ken Fulk sourced locally the furniture and decorative elements for the vacation retreat of a San Fransico-based family.
12. COASTAL ENTERTAINING AREA BY JUAN MONTOYA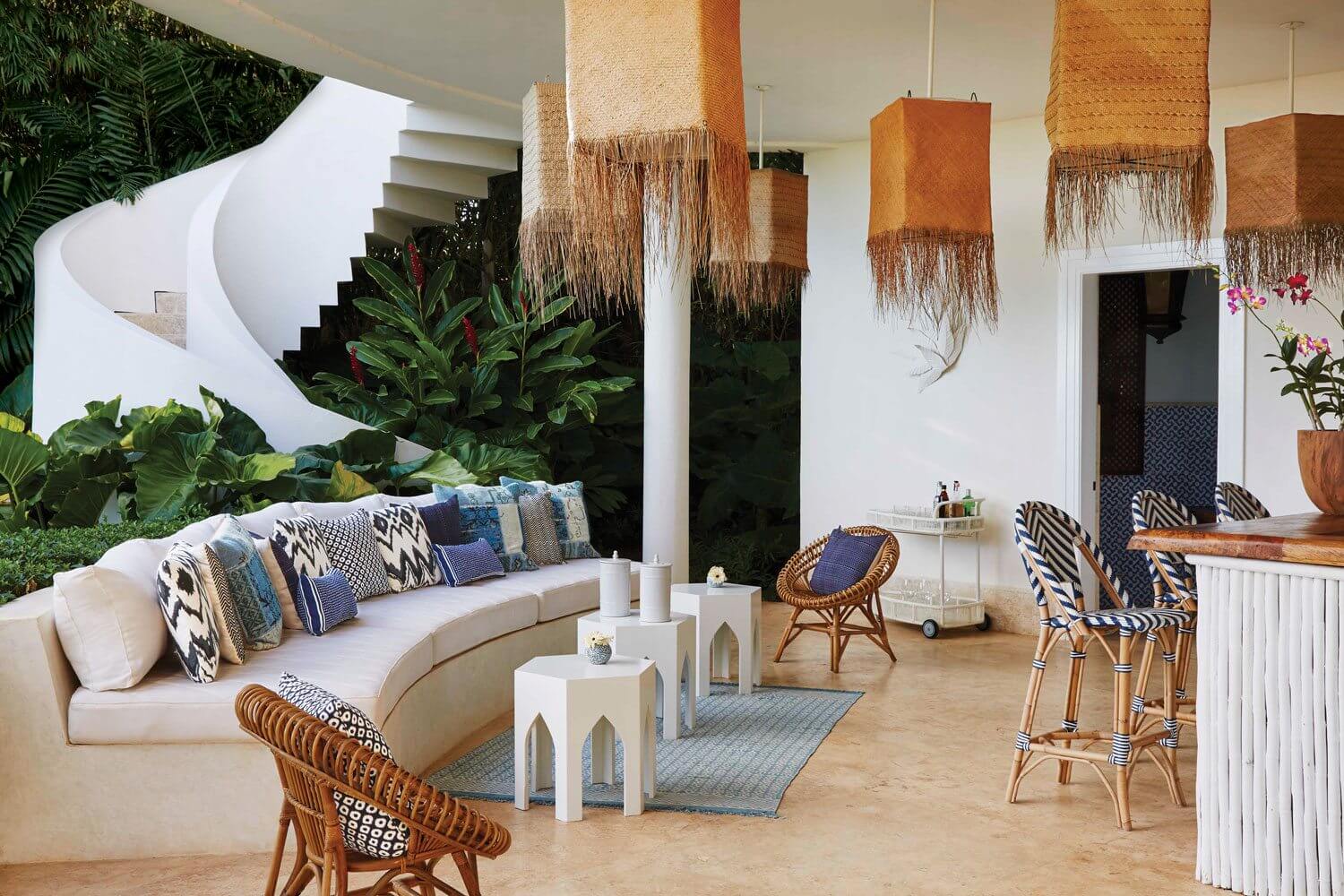 A coastal outdoor style that combines weather-resistant furniture with accessories that can be used indoor in winter, such as cushions. The outdoor area combines white and blue in navy patterns.
Get more inspiration for your outdoor area design project on Hommés Studio Outdoor moodboard on Pinterest.
For designing a modern outdoor, download Hommés Studio catalog and discover our collection of modern furniture and trendy home accessories.