Body & Mind is an outdoor furniture collection by Hommés Studio and ACH for holistic living.

By definition, holistic philosophy believes that everything is connected. The individual and the world. The food we eat and the bed we sleep in. The physical activity we do and the place – or person – we call home.

Holistic living acknowledges that mind, body, and soul are interconnected. We need to listen to our emotions, our body, and to establish meaningful connections to others and the world around us.

Hommés Studio and ACH's outdoor collection Body & Mind is your link to wholeness, and to live a life that nourishes you as a whole.

Body & Mind is the mindfulness we are positively seeking in the world. Whether for fitness or therapy, the outdoor collection by Hommés Studio and ACH wants to help you to wear your soul, exercise your identity, and speak your mind.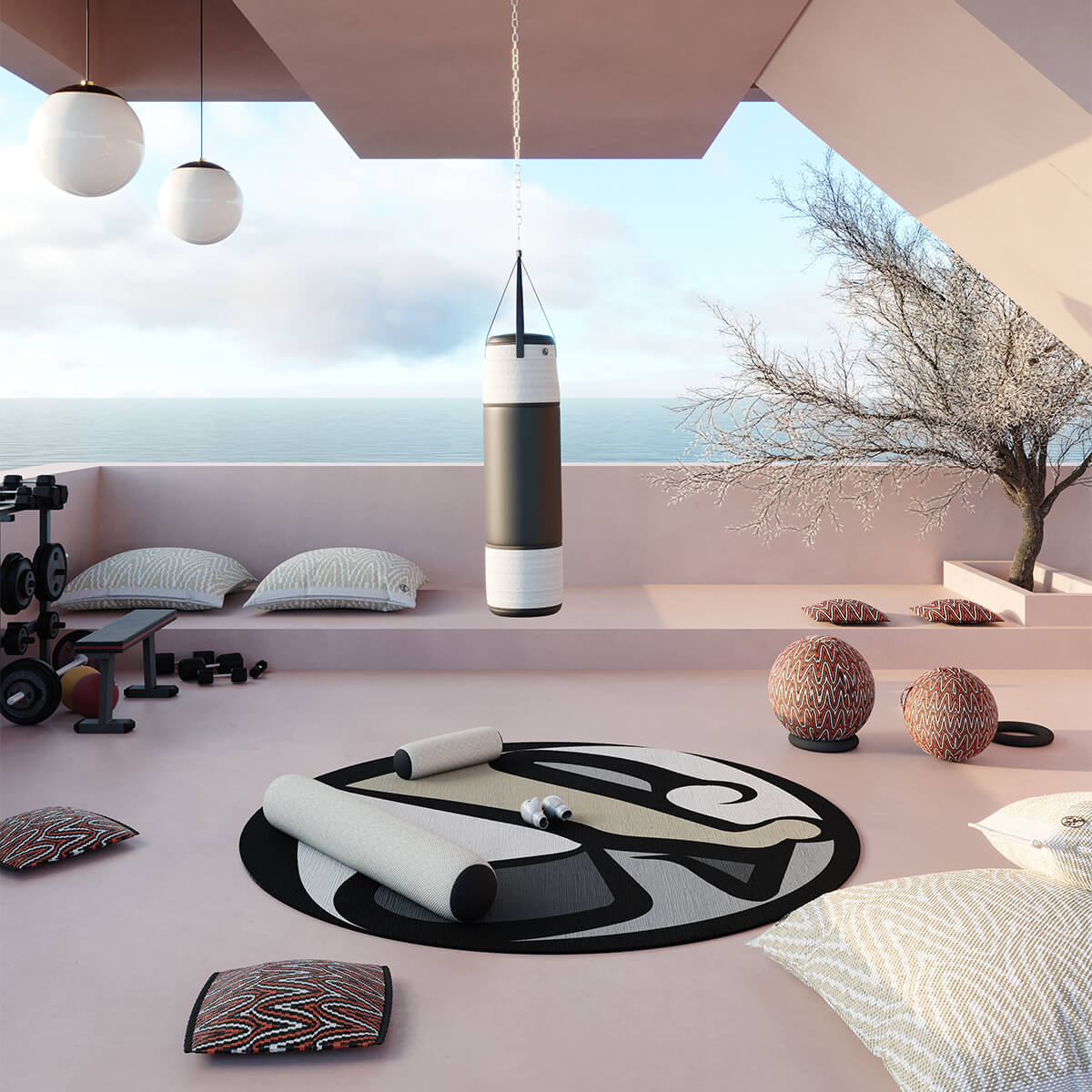 BODY & MIND: OUTDOOR COLLECTION FOR HOLISTIC LIVING
MODY & CHILLOW CUSHIONS
Mody & Chillow are large handmade cushions of 100% polypropylene. 
Their material and distinctive comfy shape give it a unique look for your outdoor and indoor setup and immense comfort to your holistic living lifestyle. These trendy color cushions promise to provide a pleasant and peaceful "me" time.
SVELTA WELLNESS BALL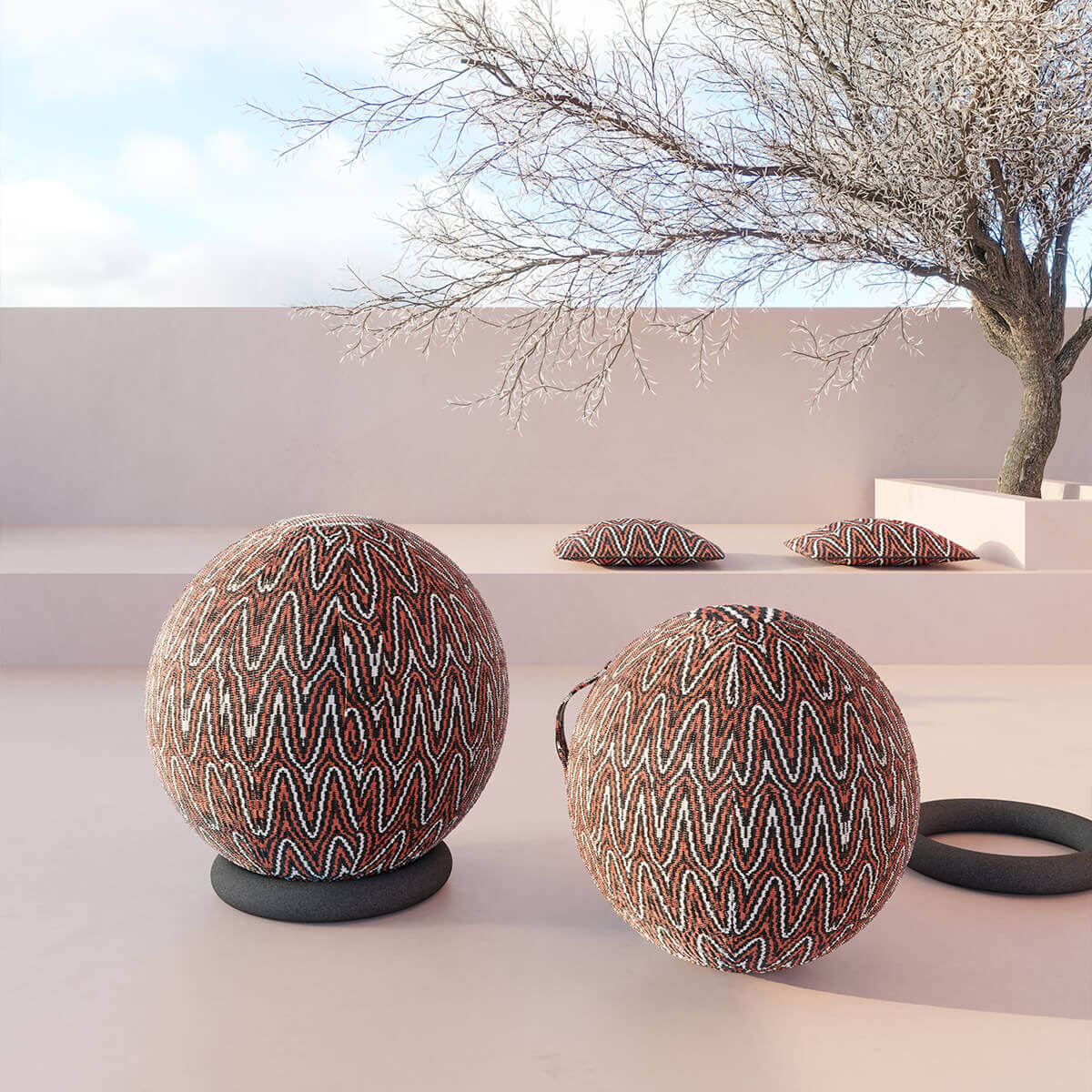 Designed with your comfort in mind, Svelta Balls are luxurious ottomans/seating wellness balls made for enjoying the outdoor chic fair. It offers an eye-catching design with a gorgeous splash of color to embrace the determination and focus that colors convey in your daily lifestyle.
MESTRA FITNESS ROLLS
Mestra outdoor fitness rolls are handmade of 100% Polypropylene, the right material to support your body in different exercises or can be used to massage your muscles after a daily routine. 

DYNAMIC SHAPES RUGS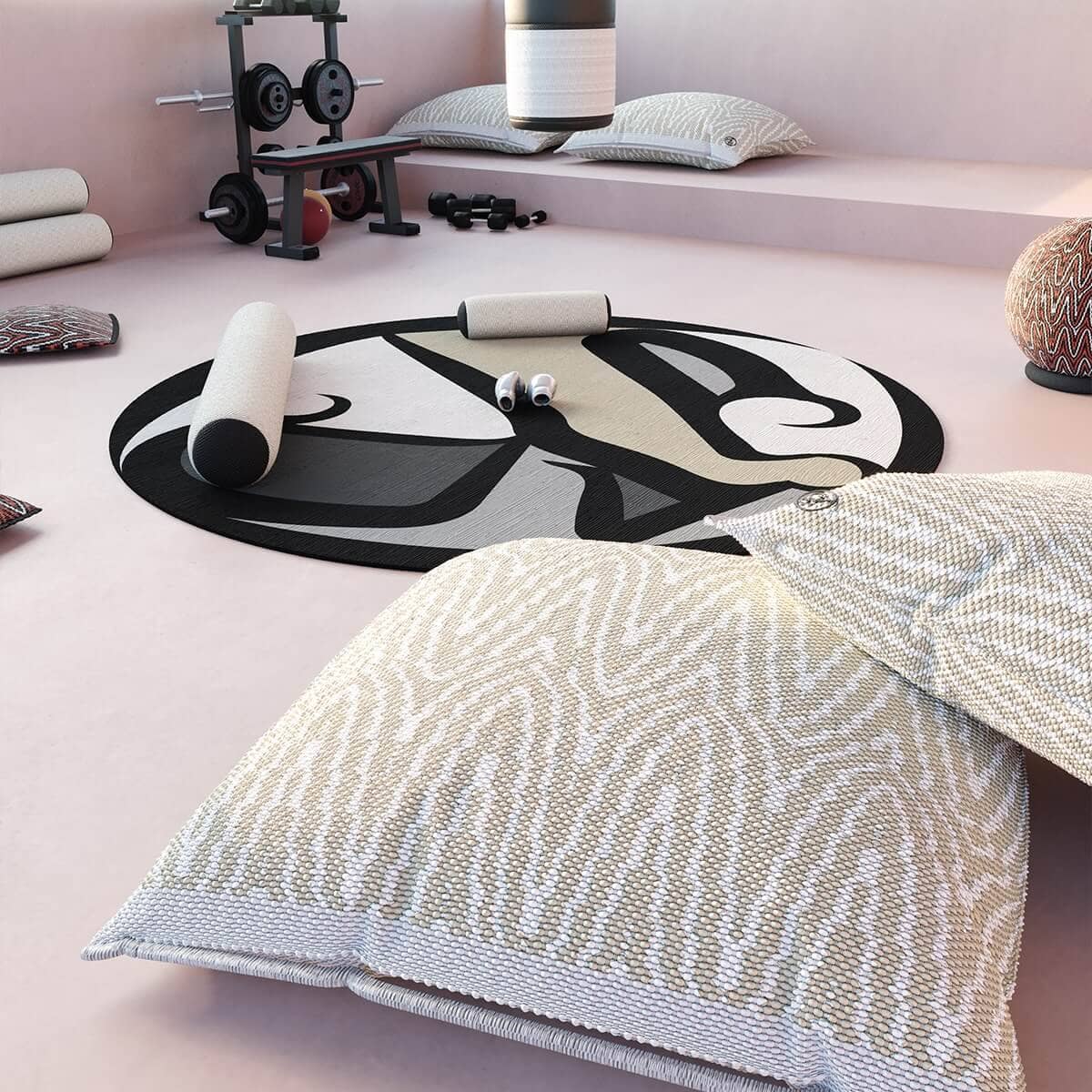 Dynamic Shapes are rugs that inject energy and optimism in every room. They are modern rugs whose colors, lines, and texture coordinate the room, resize objects, and alter your perception of space.
Everything comes to life. Once a room full of inanimate objects becomes a motion wave.
ELEKTRA PARASOL & ROXANNA BASE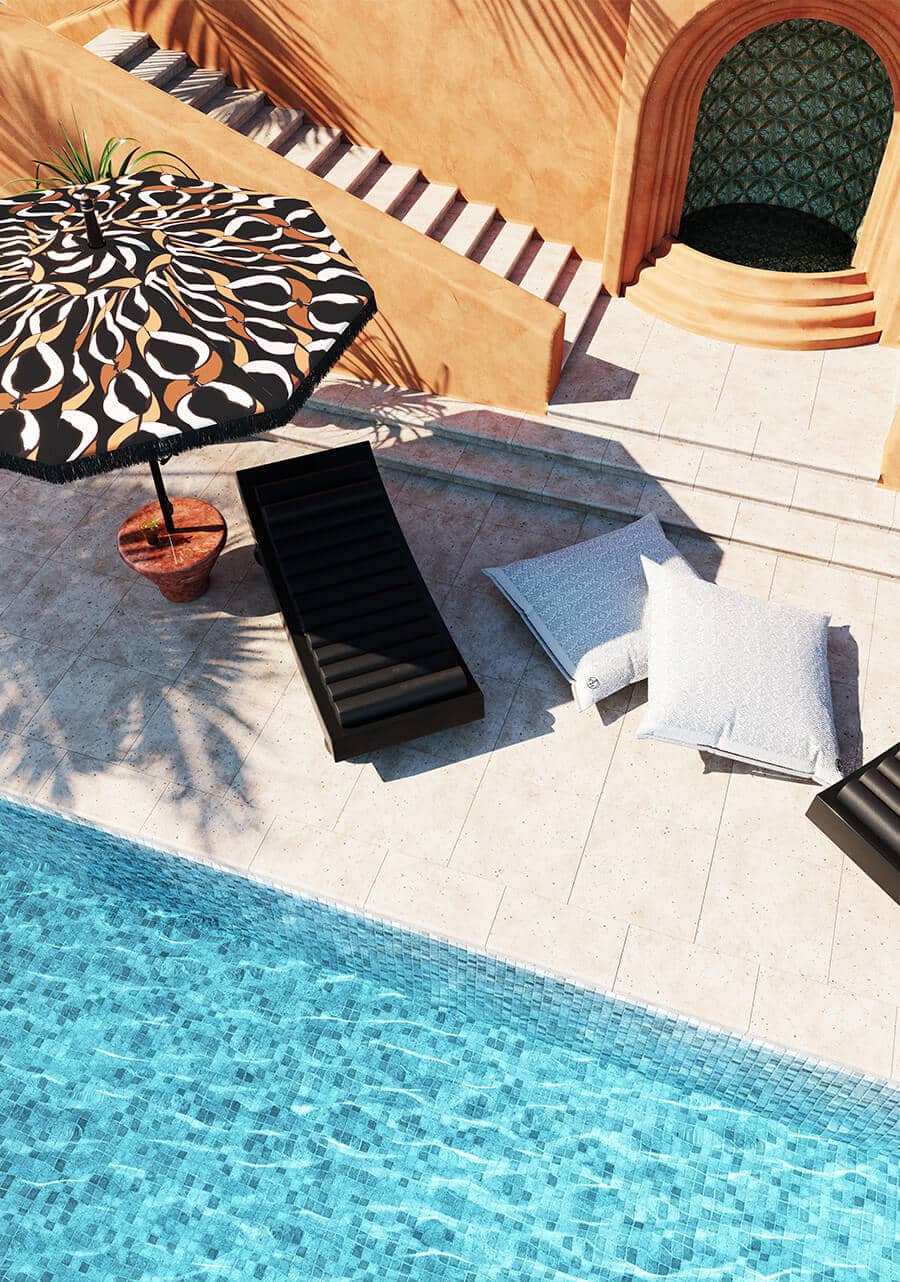 Elektra parasol aims to provide shade for comfortable holistic living. Elektra is multifunctional and the base can be detached from the parasol itself.
Roxanna is a modern parasol base that demands a dynamic outdoor space. Its shape is seductive and involving.
Start holistic living today. Listen to your body, allow yourself to feel all your emotions, eat healthily, exercise, be connected to the world around you. Allow yourself to feel at peace, to feel joy, and to love yourself and the world you live in the most.
Discover ACH Collection Body & Mind objects here and Hommés Studio's modern outdoor furniture in our ebook Bold & Quiet.