The beachy gateway of a San Franciso-based family is in Baja California Sur. The typical house in Mexico with a courtyard is a project of Warner Walker Architects. Ken Folk interior design sourced vibrant and colorful objects for the typical Mexican style interiors.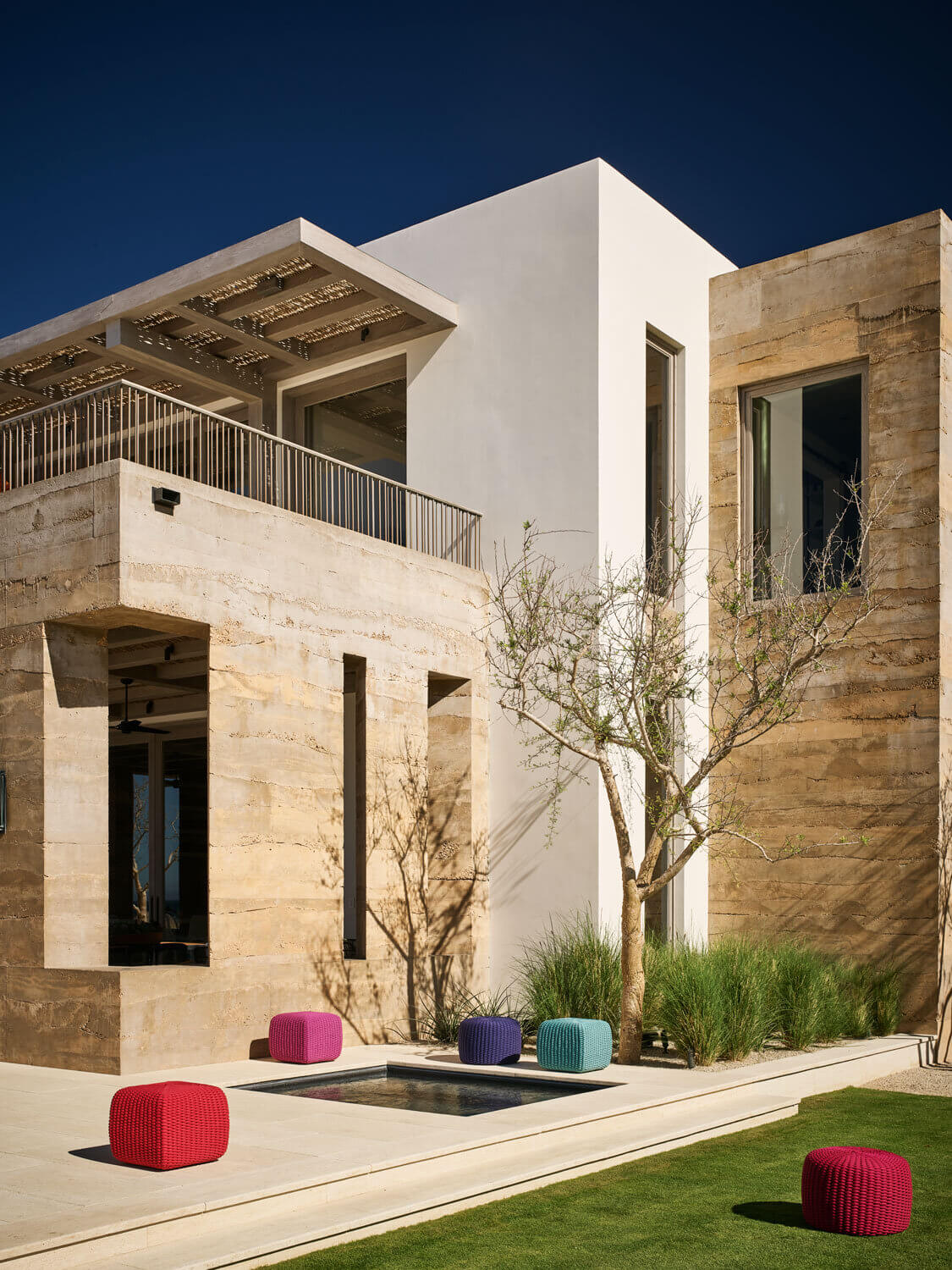 HOUSE IN MEXICO WITH ORGANIC MATERIALS
Breathtaking views characterize the location of this typical house in Mexico. In Baja California Sur, in the region of San Jose del Cabo, this architecture and interior design project finds extreme conditions – hot and cold, wet and dry, calm and windy. This totally is a piece of heaven between the desert and the ocean.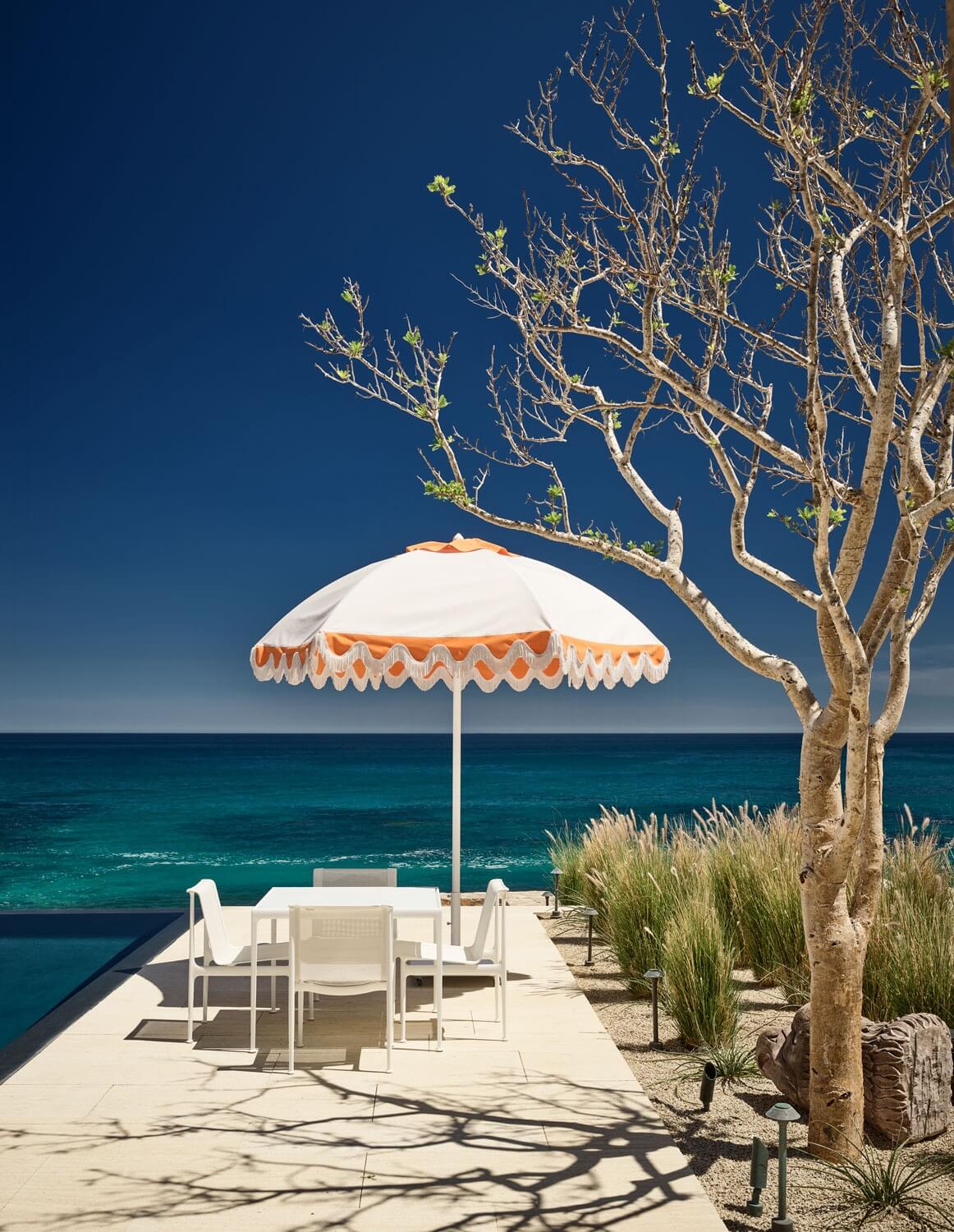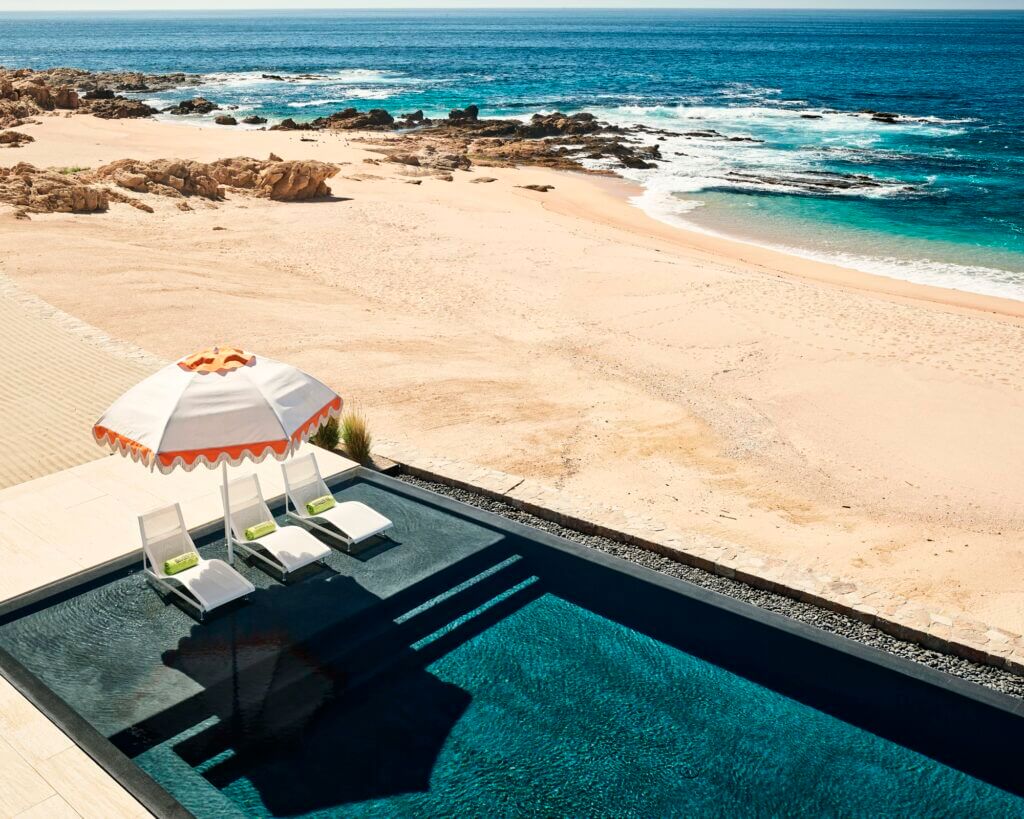 According to Greg Warner, principal of Walker Warner Architects, the San Francisco-based architecture practice, the challenge for this holiday home in Mexico was to prepare it for the demanding weather and, at the same time, to be connected to nature.
Since the site was already prepared for development, with a sea wall built to protect the future property from storms, the work of Walker Warner Architects was to figure out how to position the house concerning site constraints.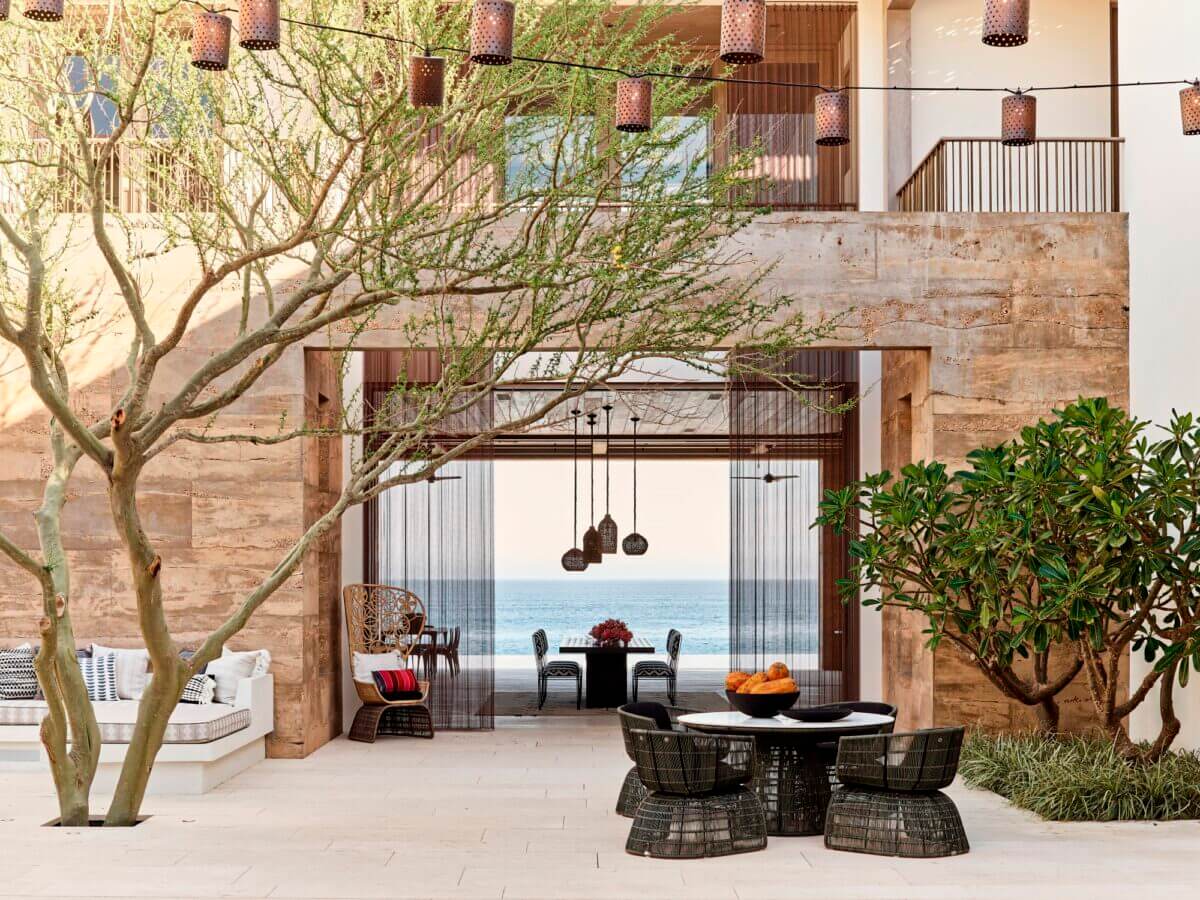 Even though it would be easier to focus the house on the oceanfront, Walker Warner Architects decided to embrace the earthy and arid nature of the region and build a home that honors the desert. To achieve this, the structure is made of rugged textured concrete with granite sand in it. A construction material that works really well with natural settings.
Ron Lutsko from Lutsko Associates designed the landscape to create a visually cohesive flow between indoor and outdoor but also between the property and its surroundings.
This typical house in Mexico conjugates a lot of indoor-outdoor areas. For instance, the dining area for the family's al fresco meals has a concrete wall punctuated by dramatic angles openings that control sun exposure and create patterns as the light shifts.
Discover Casa Azul by Bak Gordon Architect in Alentejo, Portugal where the Lisbon-based practice also uses angle openings to control sunlight in indoor-outdoor areas.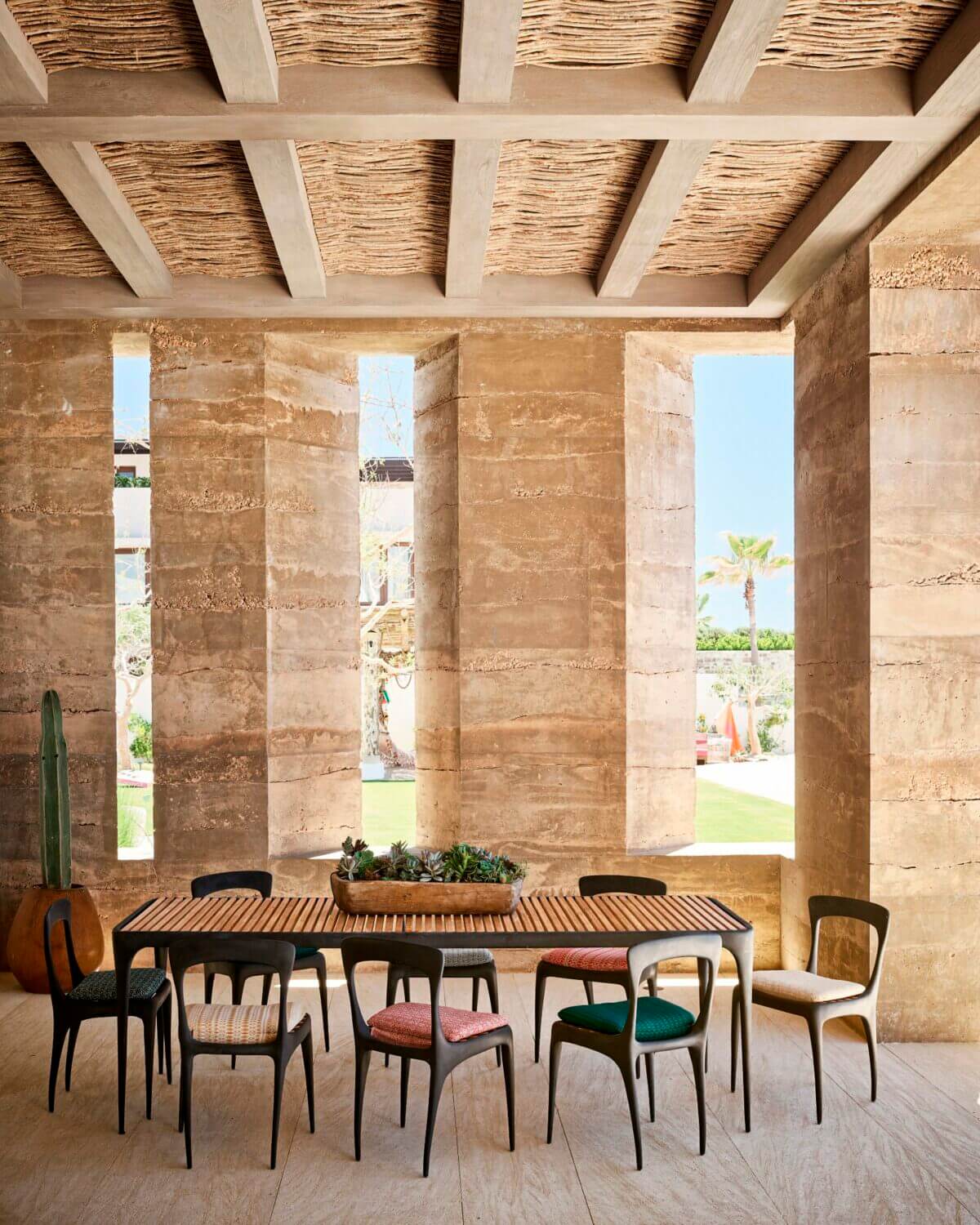 In this typical Mexican-style house, the outdoor shower off the main suit balances views and privacy. Walker Warner Architects conjugate a concrete wall with a geometrical window with a paradisiacal landscape over the ocean.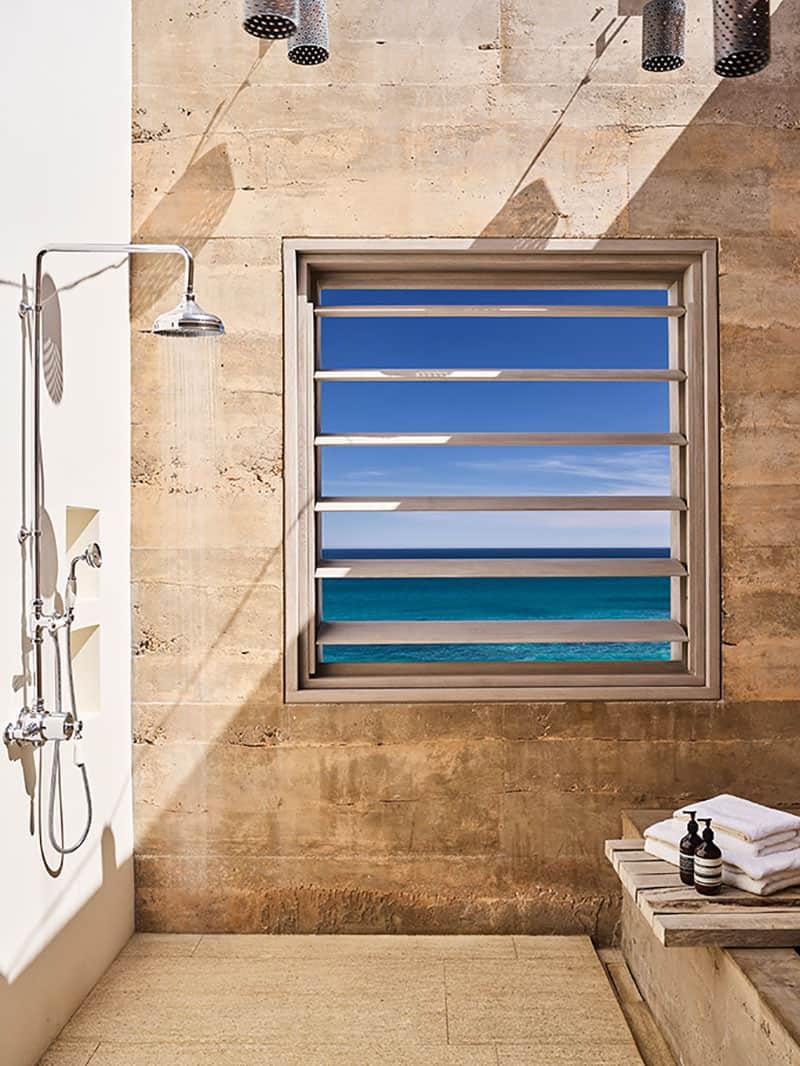 MEXICAN-STYLE INTERIORS BY KEN FULK
To achieve a cohesive language between the architectural project and the environment in Baja California Sur, Ken Folk designed an interior that feels one with the region's visual culture and history.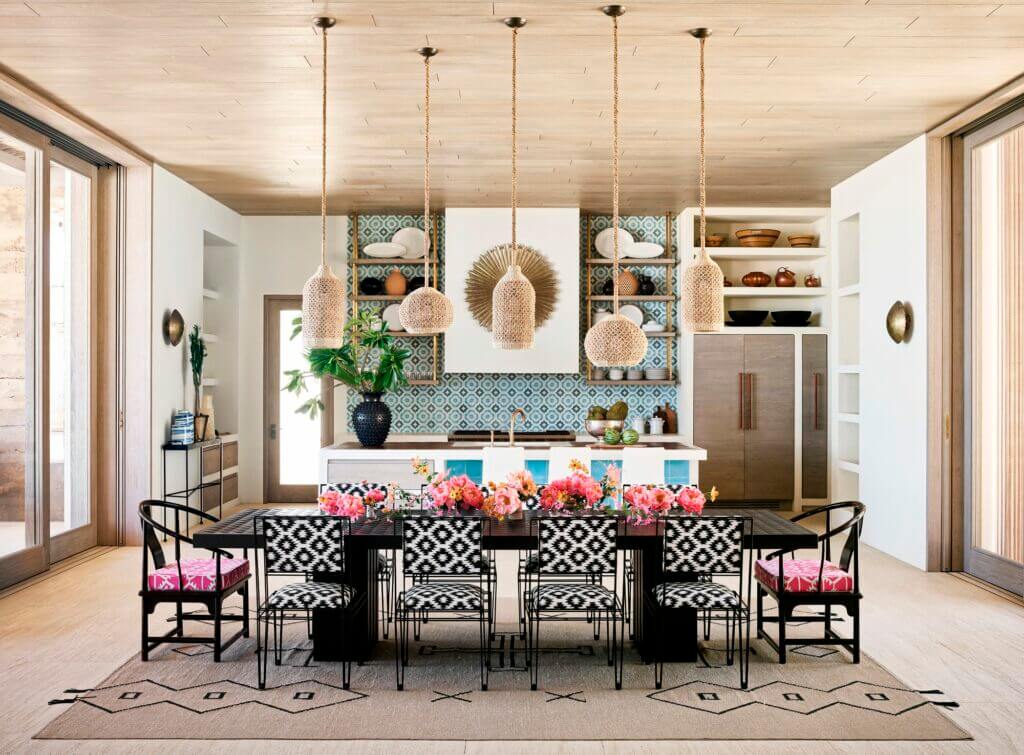 To an original palette of sandy tones with off-white plaster walls, niwala limestone floors, woven reed ceiling panels, and weathered teak woodwork, Ken Fulk adds bright and textured furniture, textiles, and decorative object sourced from local artisans.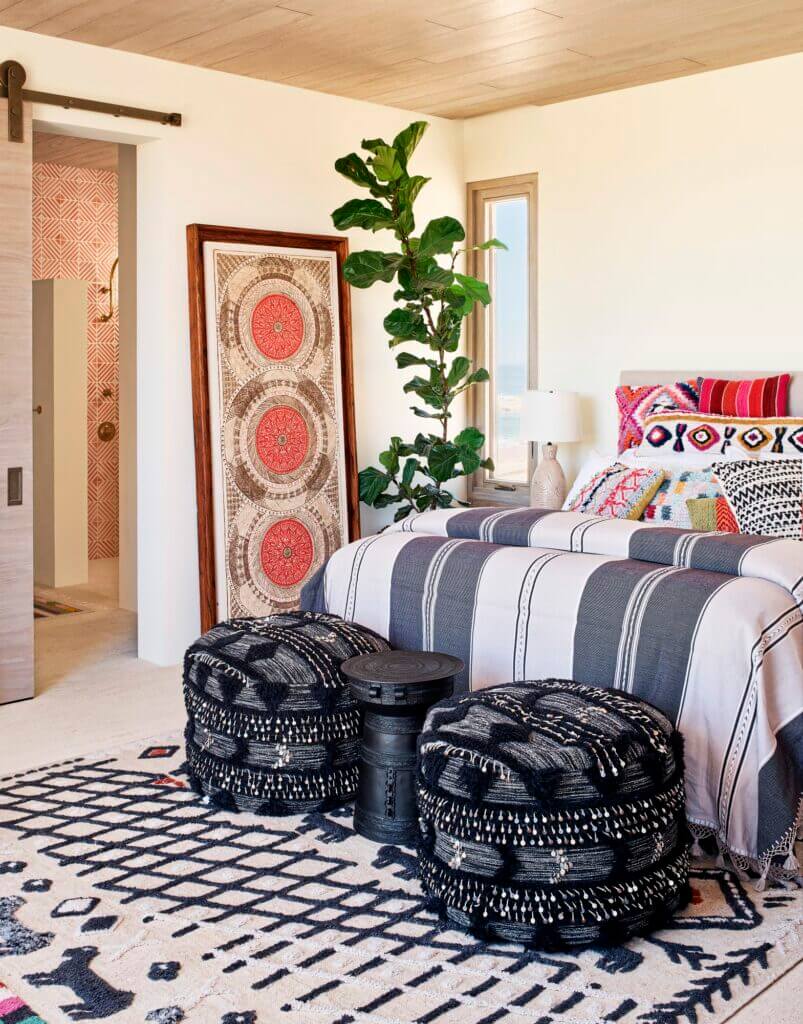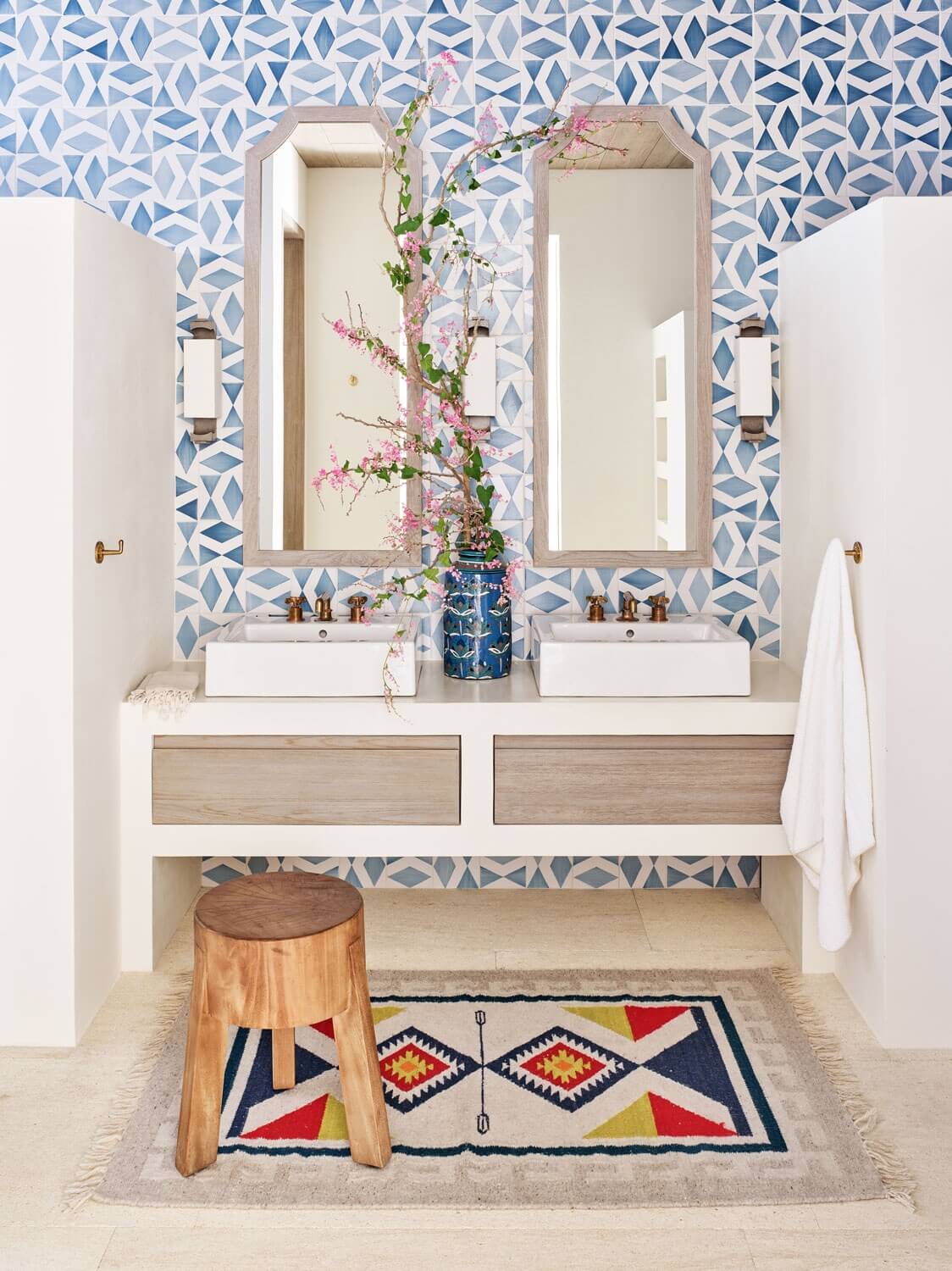 This home is the perfect scenario for long and calm days but for big parties as well. Nevertheless, what really differentiates this house in Mexico is the bohemian-chic flair that effortlessly unifies the architectural and interior design projects with the landscape.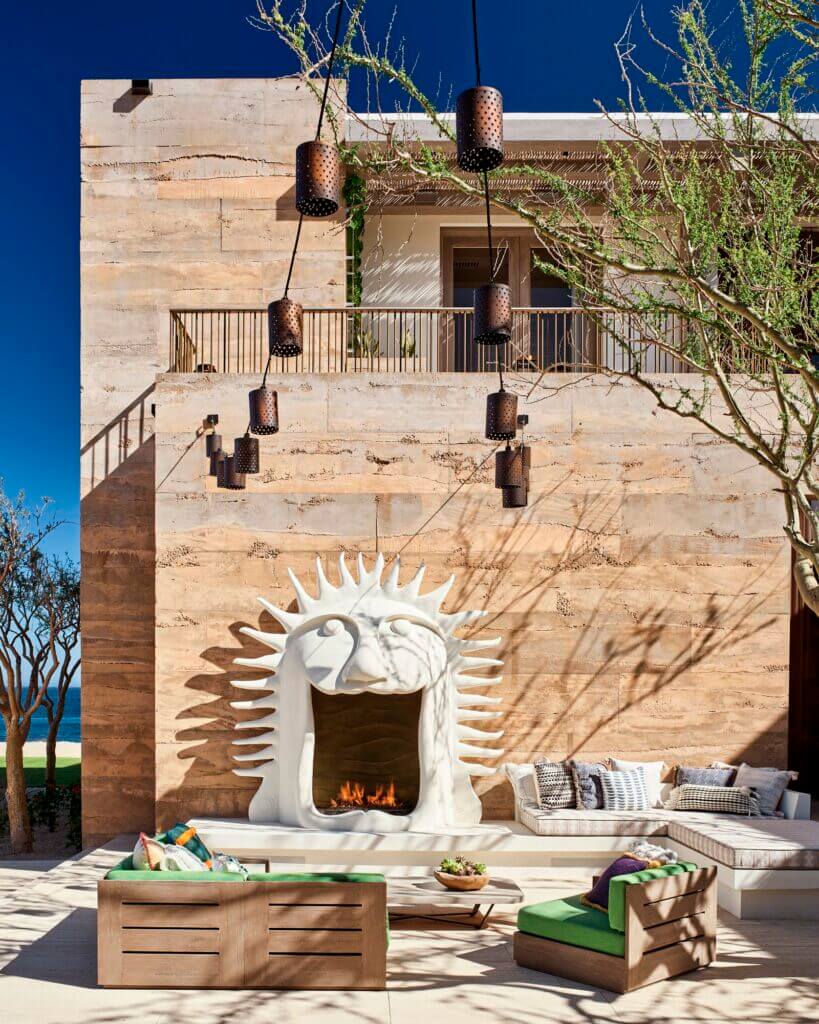 Get to know better the interior design of Ken Fulk with The Goodtime Hotel in Miami Beach by Pharrell Williams here.
Discover whimsical interior design projects that blur the line between indoors and outdoors with our Outdoors moodboard on Hommés Studio Pinterest.

Source AD Middle East