Brutalist Interior Design is an exquisite movement with solid materials and a monochromatic color scheme. Let's explore this incredible interior design!
Brutalist interior design is a captivating style that originated after World War II. It is primarily used in architecture, featuring buildings made of concrete constructed to provide housing for people in the aftermath of the war.
Industrial materials, such as wood, glass, steel, brass, and brick, represent this incredible design style. With rough and polished textures or highly minimal, brutalist interior design is organic. We selected five stunning Brutalist Interior Design projects to explore this interior design style more.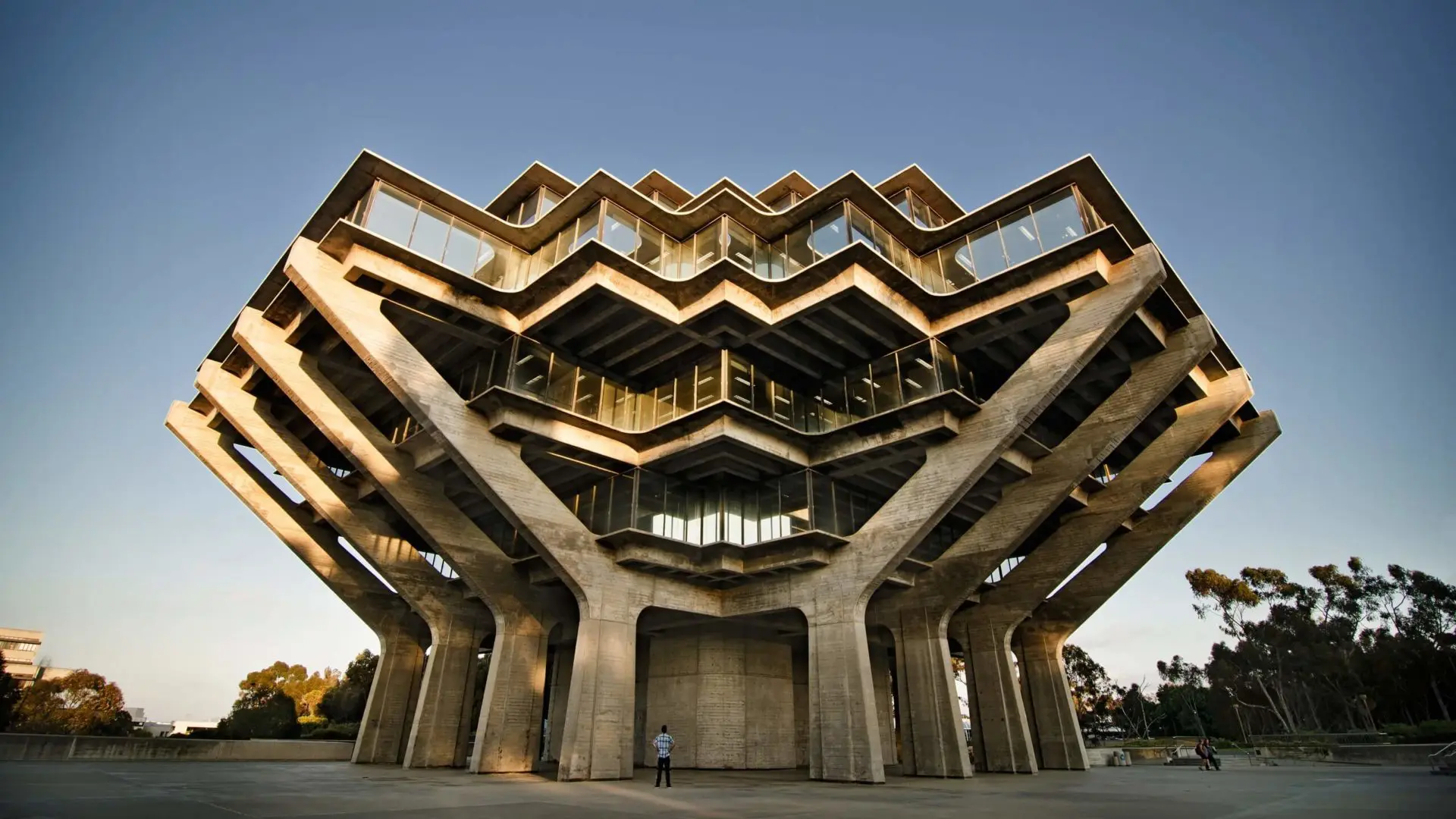 1. Alicia Keys Brutalist Razor House
Located in La Jolla, California, The Razor House is a stunning architectural masterpiece designed by Wallace E. Cunningham. This modernist and brutalist residential features floor-to-ceiling glass, white concrete, gran walkways, and floating staircases.
The singer and her husband worked with Kelly Behun for interior design, where she brought meaning and soul to the Alicia Keys family home. The interior designer introduced warmth using wood elements, Moroccan wool rugs, and seating upholstered in soft fabrics. The color scheme is tempered, from sandy hues to buttery cognacs.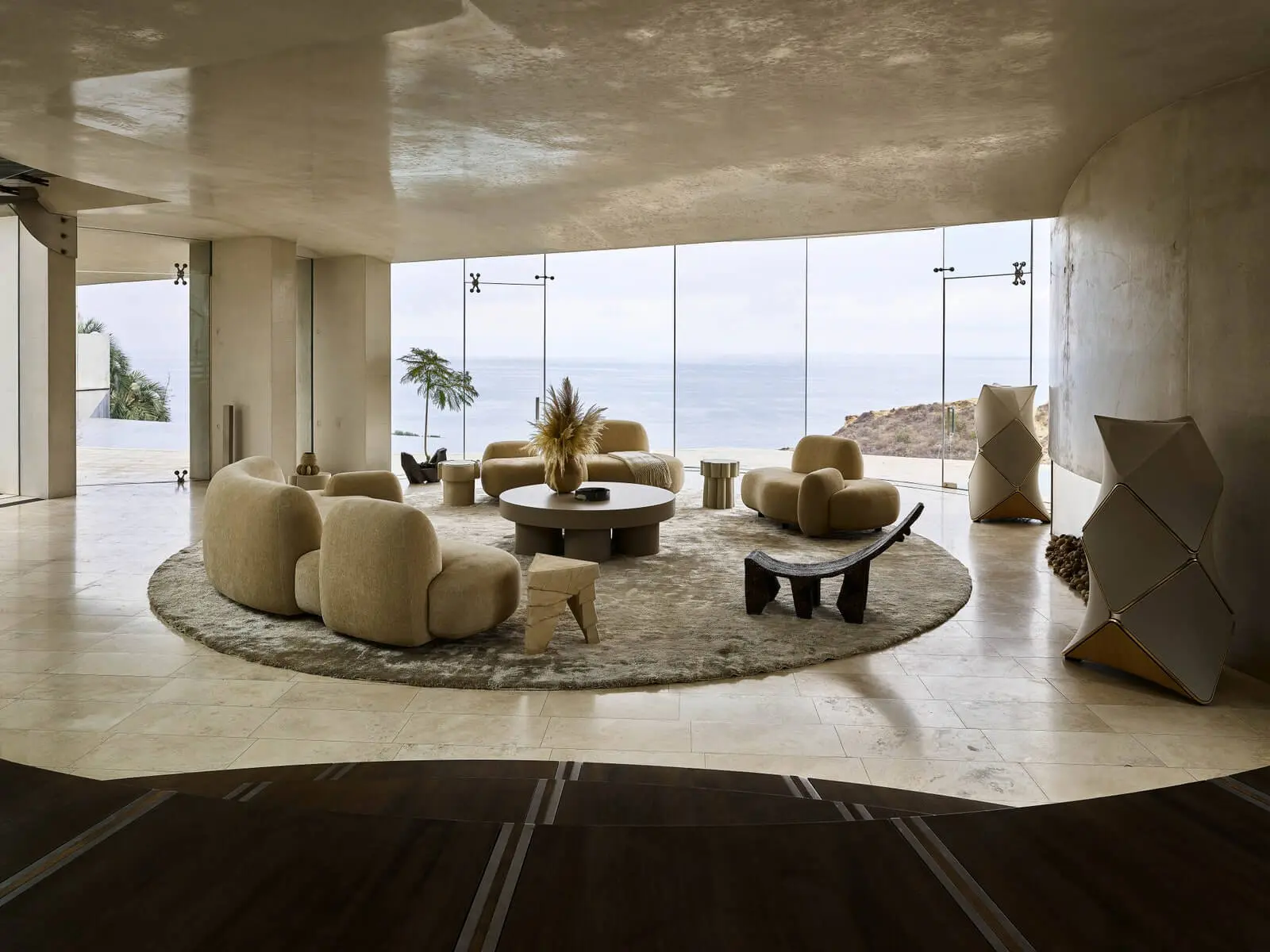 2. Brutalist Interior Design in a Modern Hotel in the US
The massive monolithic shapes, raw exposure of materials, and textures are known as brutalism interior design. The Hotel Marcel is awe-inspiring for creating a brutalist living space. Marcel Breuer designed this building in Connecticut, US. This building was bought by IKEA, working with a Dutch East Design; the brutalist building was renovated.
The hotel's interior design aimed for a minimalistic yet elegant look to complement the grand exterior. The furniture, color scheme, lighting, and material choices all create a stylish and sophisticated living space in the rooms.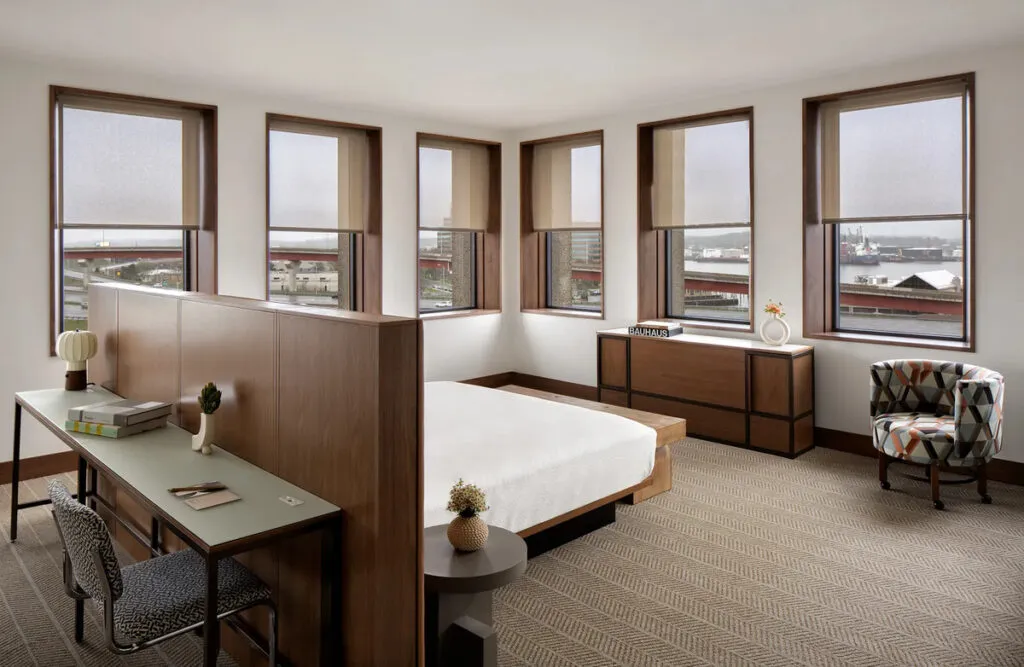 3. Greek Brutalist House
An open-plan, luxury penthouse loft apartment in Athens is a true masterpiece with a minimalist and brutalist interior design. This home is a summer oasis or a getaway from the city. 10AM Lofts is available for film-photo productions, events, and artistic inspiration.
Inside this brutalist home, the black stone flooring, the cabinets are crafted from dark wood, and the walls have been lime-washed. The design is one-of-a-kind, with the addition of sand-colored line curtains, brutalist furniture, rough-looking center tables, and decorative elements that bring warmth and style to the Greek House.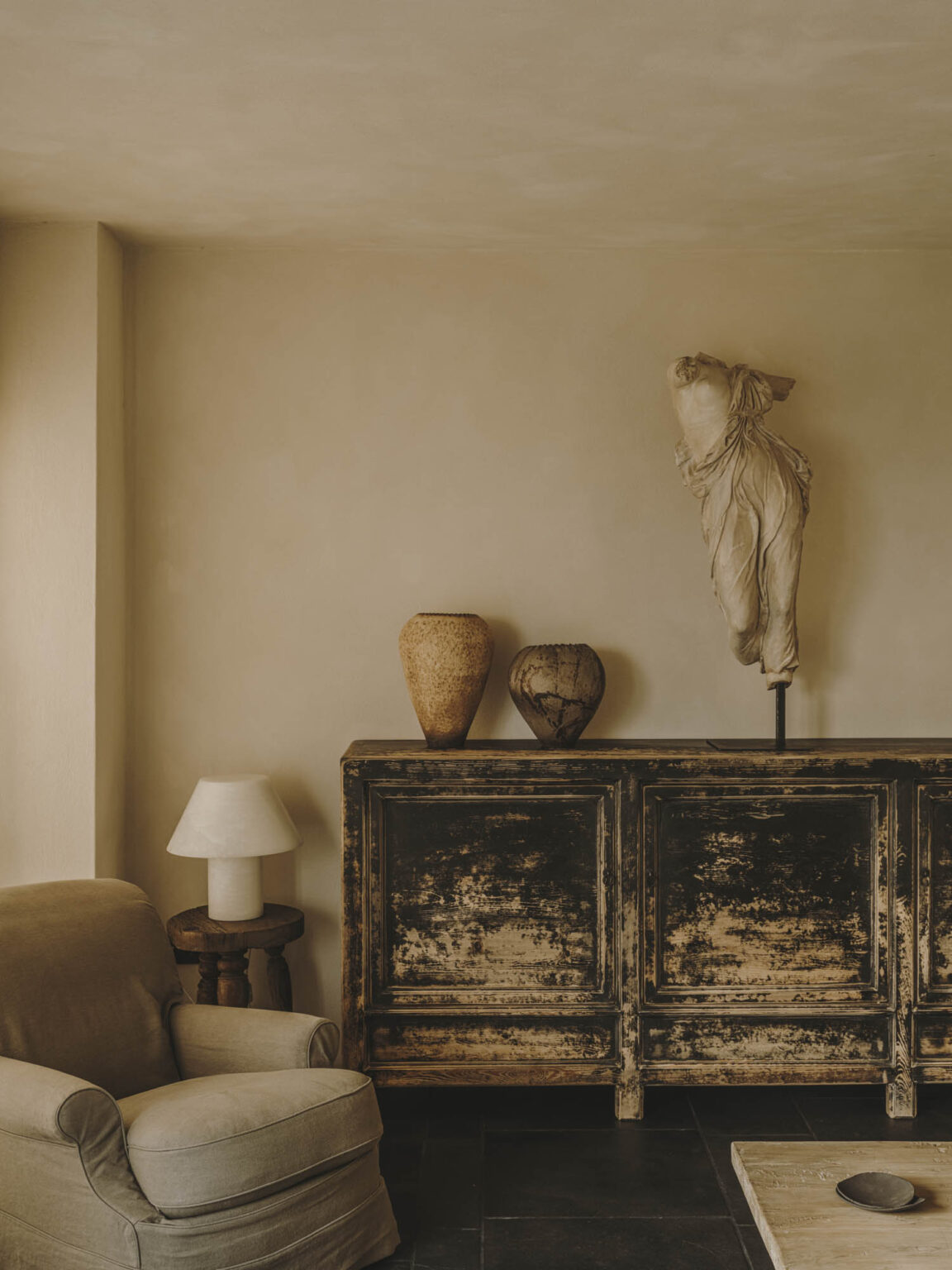 4. Brutalist Sardinian Rock House
Stera Architectures, a Paris-based studio, created this impressive brutalist interior design project and beautifully integrates the building with its surrounding landscape. The villa was built to perfectly blend the seashore views that appear to emerge from the rocks in the Costa Smeralda area.
Sardinia Rock House boasts winding terraces, tunnels, and ledges, with a sizable shaded patio for an ideal summer getaway. The design's clean lines and organic features create a warm and inviting atmosphere, complemented by the use of wooden furniture and a color palette that evokes summer vibes.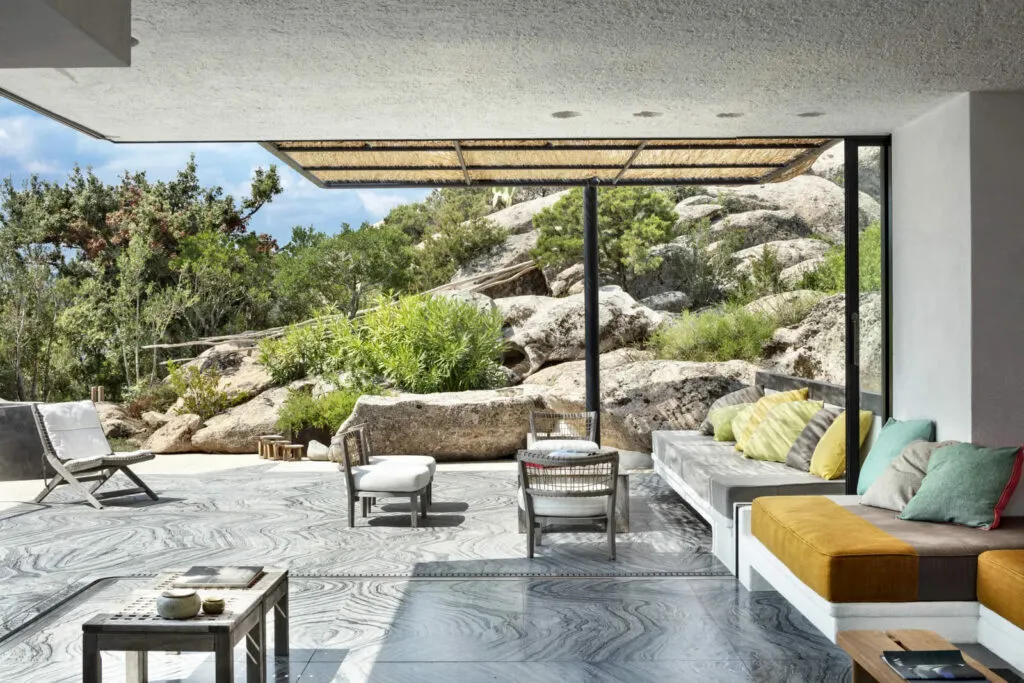 5. Great Barrier Reef Brutalist Design
Great Barrier Reef is situated on a remote island in Australia and is renowned for its stunning natural beauty. The brutalist architecture of the house is incredible and blends perfectly with the breathtaking views. This beautiful home's functional and protective design is intended to resist the area's challenging weather conditions, ensuring its occupants' safety and security.
This house features a brutalist interior design that seamlessly blends the indoor and outdoor living spaces through the use of large glass windows that open up to the garden and stone floors that create a cozy and inviting atmosphere. The living room showcases a muted blue sofa and vintage chairs that perfectly complement the earthy palette. It's an ideal place to escape to on the beautiful island of Australia.
Ready to Enhance your Interiors with Brutalist Style?
These five brutalist interior design projects flawlessly integrate this style with rough furniture, minimal elements, and organic materials. These projects combine brutalist architecture with interior design, resulting in stunning and noteworthy results. The brutalist interior design approach is ideal for those who desire a neutral, earthy, contemporary living environment.
We hope these incredible interior design projects with brutalist design have inspired you to create a neutral yet luxurious living space, just as they inspired us. If you're seeking further inspiration, we invite you to our Interior Design Styles to help you to enhance your interior design projects.