Here are the most breathtakingly architectural houses. From a waterfront treasure by Isamu Noguchi along the coast to a stunning desert haven by Frank Lloyd Wright, these are a dynamic collection of architecturally striking homes.
While every house has an epic art collection, some residences are truly works of art in themselves, created by top-tier architects who are not afraid of making bold statements in their work.
Artist Isamu Noguchi and architect Wallace K. Harrison's 1940 design for a glass-and-birch house. The sinuous lines that echo the Maine coast embodied the concept "site-specific" long before the term was popularized. In the late '90s, the dazzling house completely burned to the ground. Therefore, the owners enlisted a trio of talents to rebuild a replica in its place.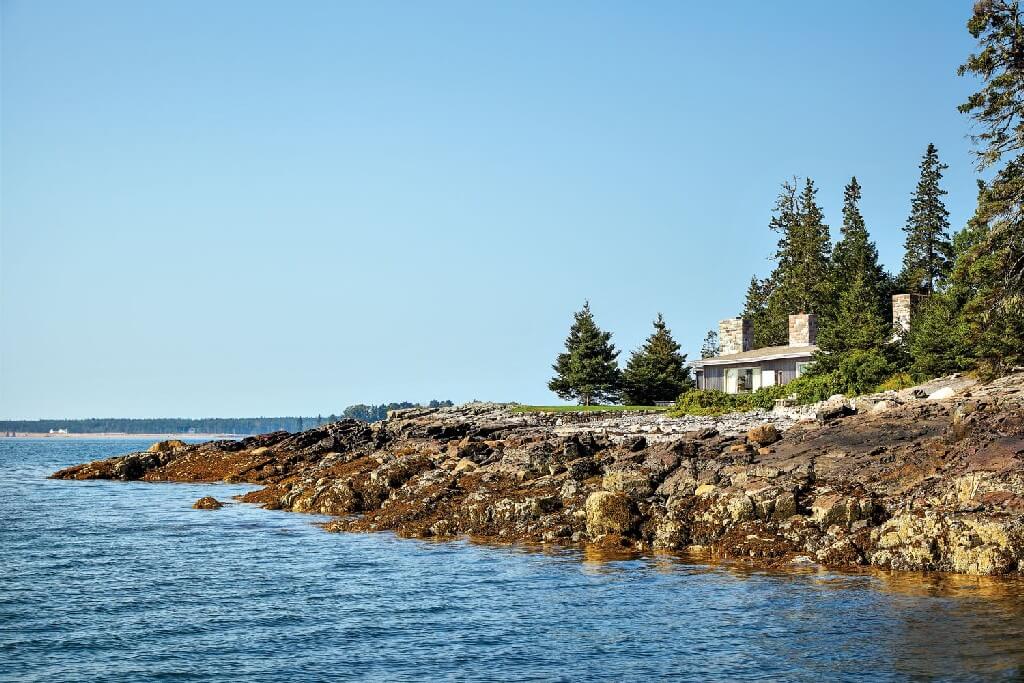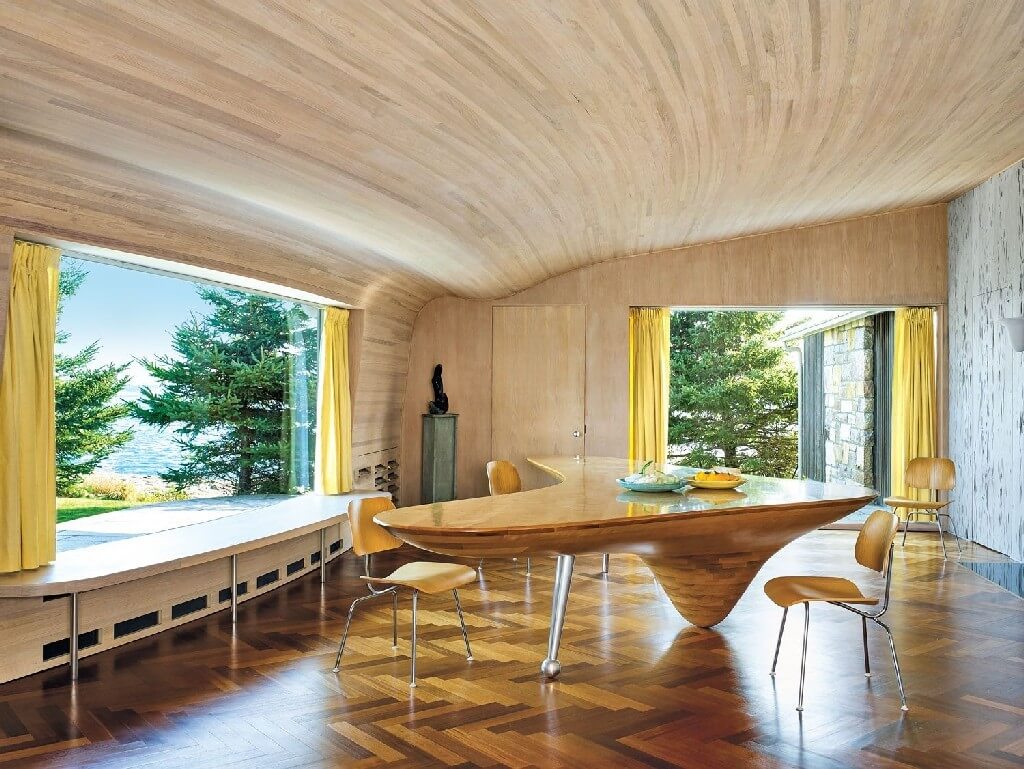 Conceived in collaboration with Kovac Design Studio, the Los Angeles home of Lori Kanter Tritsch and her partner, William P. Lauder of the Estée Lauder Companies, features sliding glass walls that open up to spectacular views.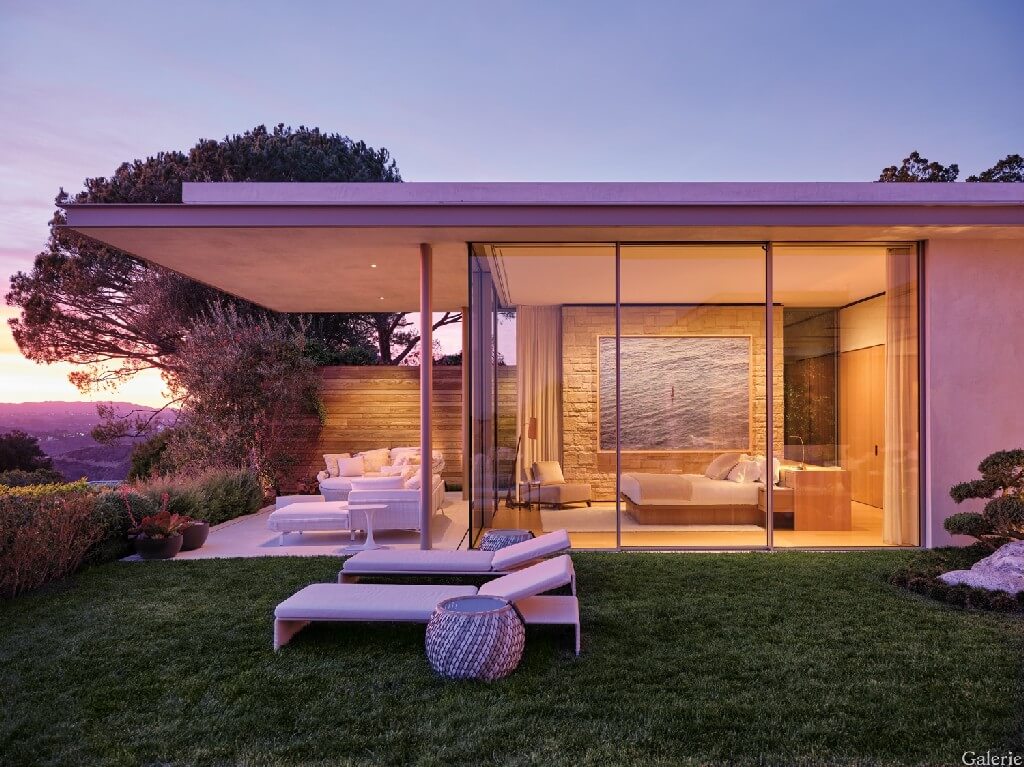 In the ritzy Trousdale Estates section of Beverly Hills, designers James Magni and Jeremy Graef crafted a minimalist refuge. Located in Dave's residence, the flawless entertaining pavilion designed by the team enjoys spectacular views overlooking Los Angeles. Boasts a dynamic collection of blue-chip art by Anish Kapoor, Sterling Ruby, Antony Gormley, Chris Burden, and Jaume Plensa.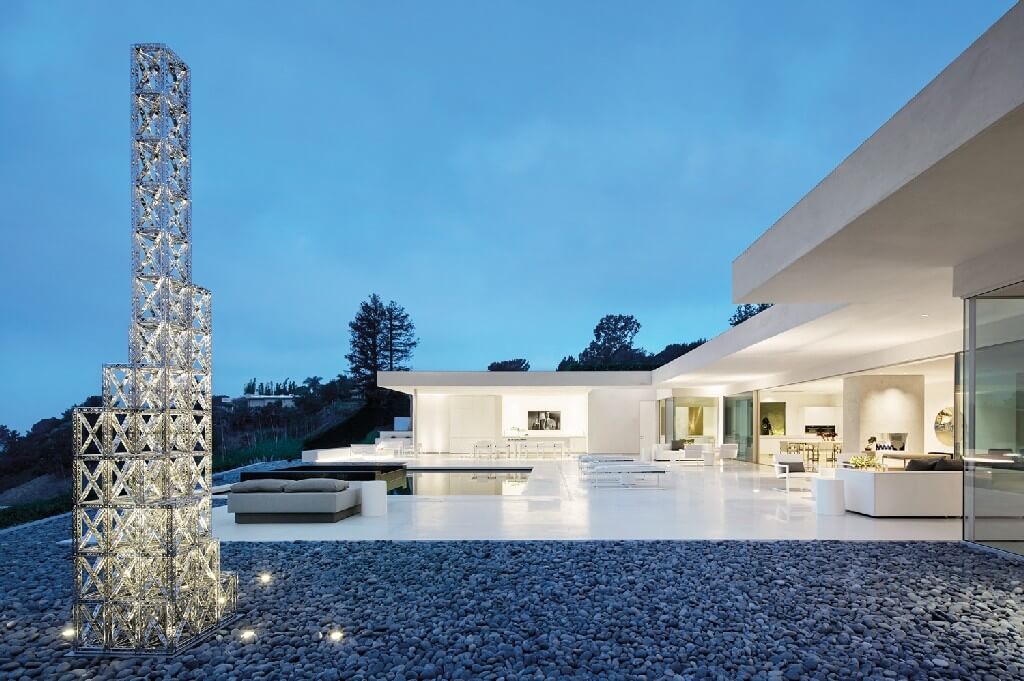 Surrounded by water and protected landscape, this breathtaking Hamptons residence was crafted by Leroy Street Studio and decorated by Victoria Hagan. Sheathed in gray-gold Palestinian limestone, the dramatic architecture is accompanied by an outdoor infinity pool and sweeping views of the Southampton shoreline.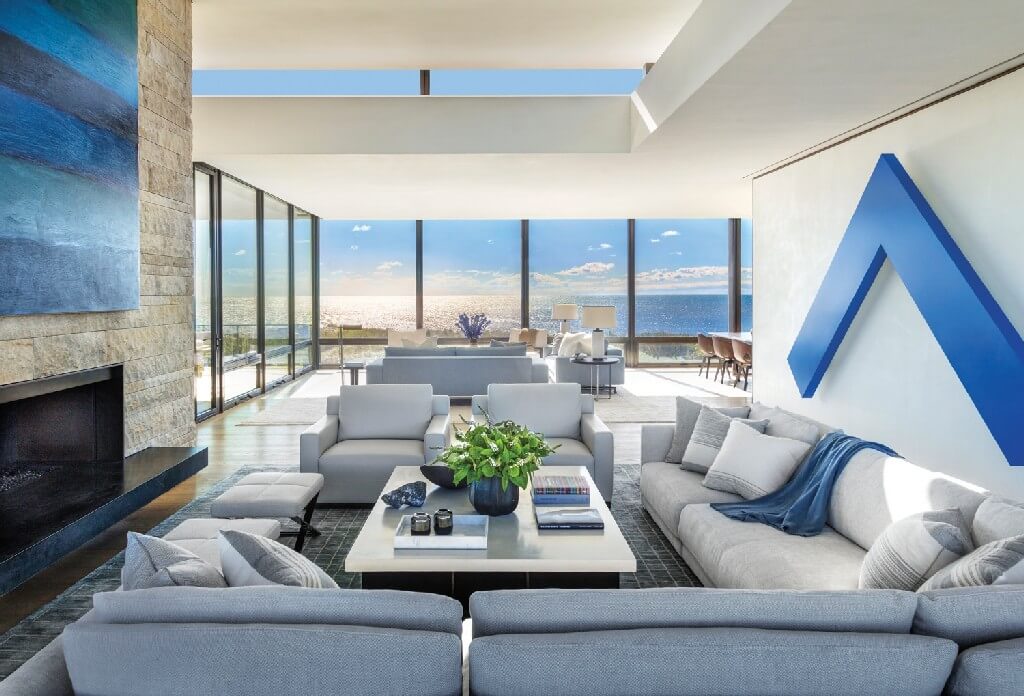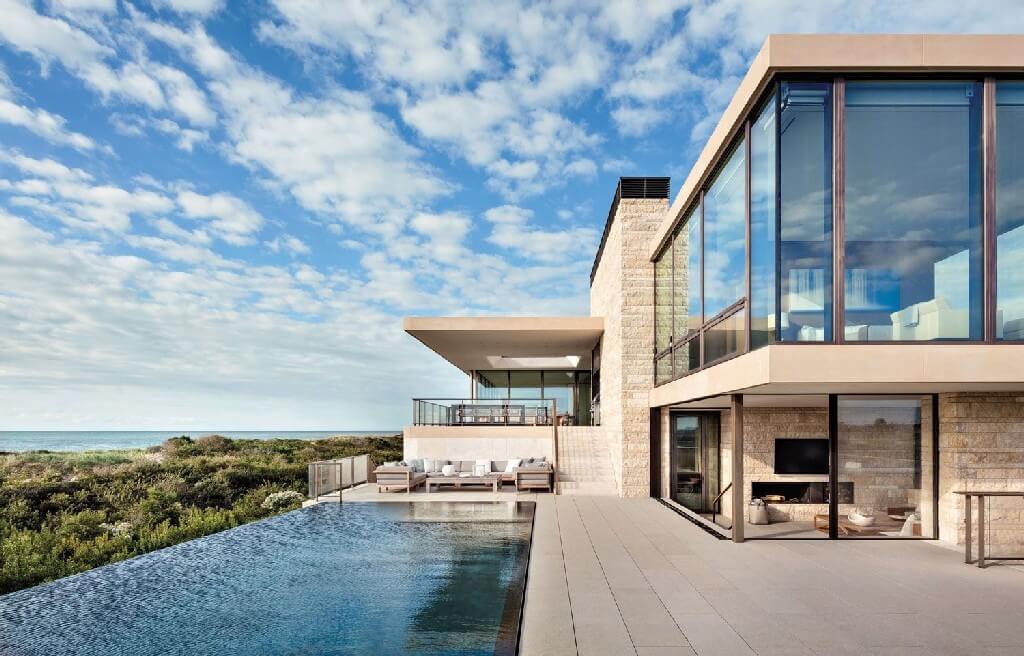 Perfectly reflecting the subtle palette of the surrounding desert landscape, this modern masterpiece in Palm Springs is the vision of Southern California architecture firm Marmol Radziner. Pictured is one of the abode's corridors. The shadows cast a graphic pattern against a site-specific installation by artist Phillip K. Smith III, made of mirrored glass and LED lights, which changes color throughout the day.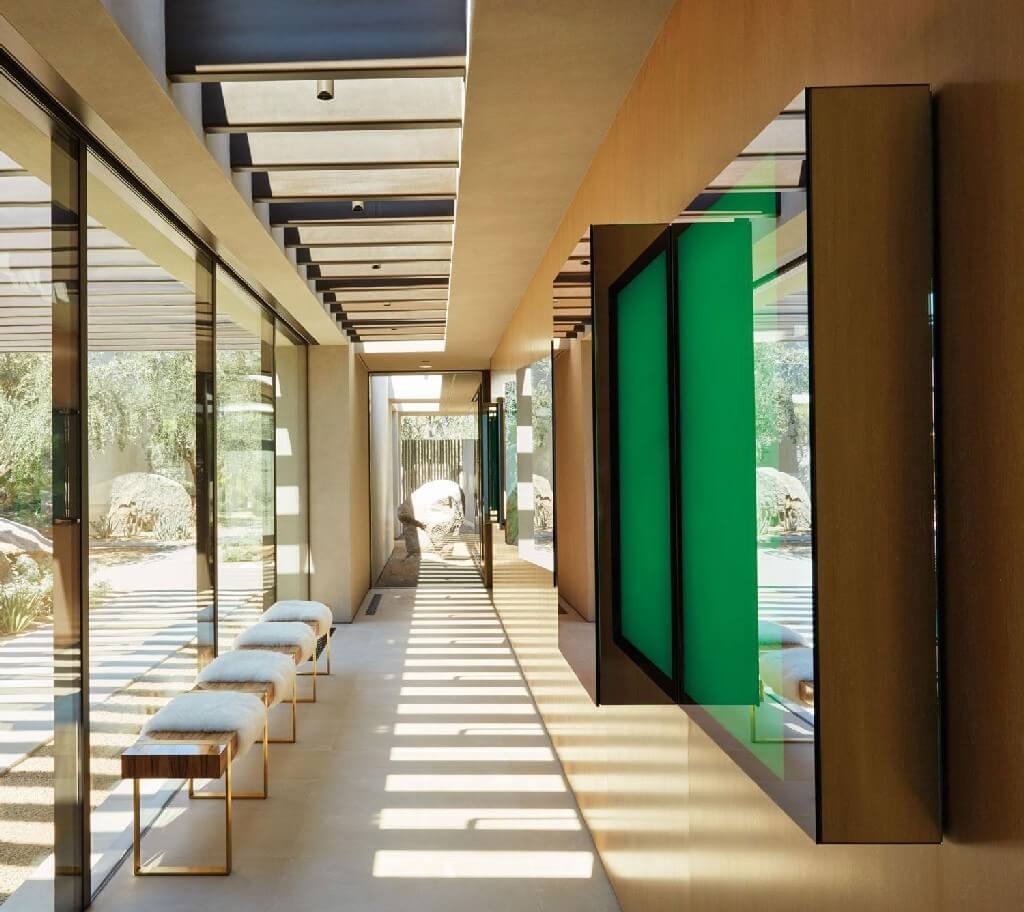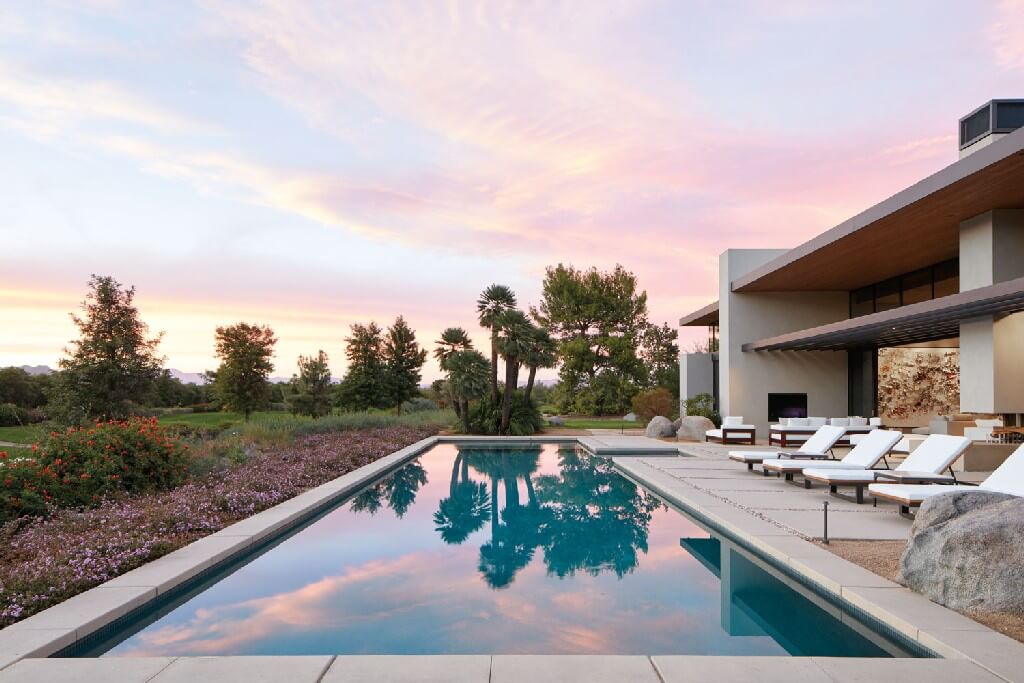 For her serene Palm Beach escape, designer Lillian Fernandez sought inspiration from a modernist seaside villa conjured by Hugh Newell Jacobsen in Casa de Campo. To help achieve her vision, she called upon local architects Stephen Roy and Virginia Dominicis, and the designer Fernando Wong. She provides them with a brief set of instructions for an artful one-bedroom house, plus a separate guesthouse, emphasizing connections to the outdoors.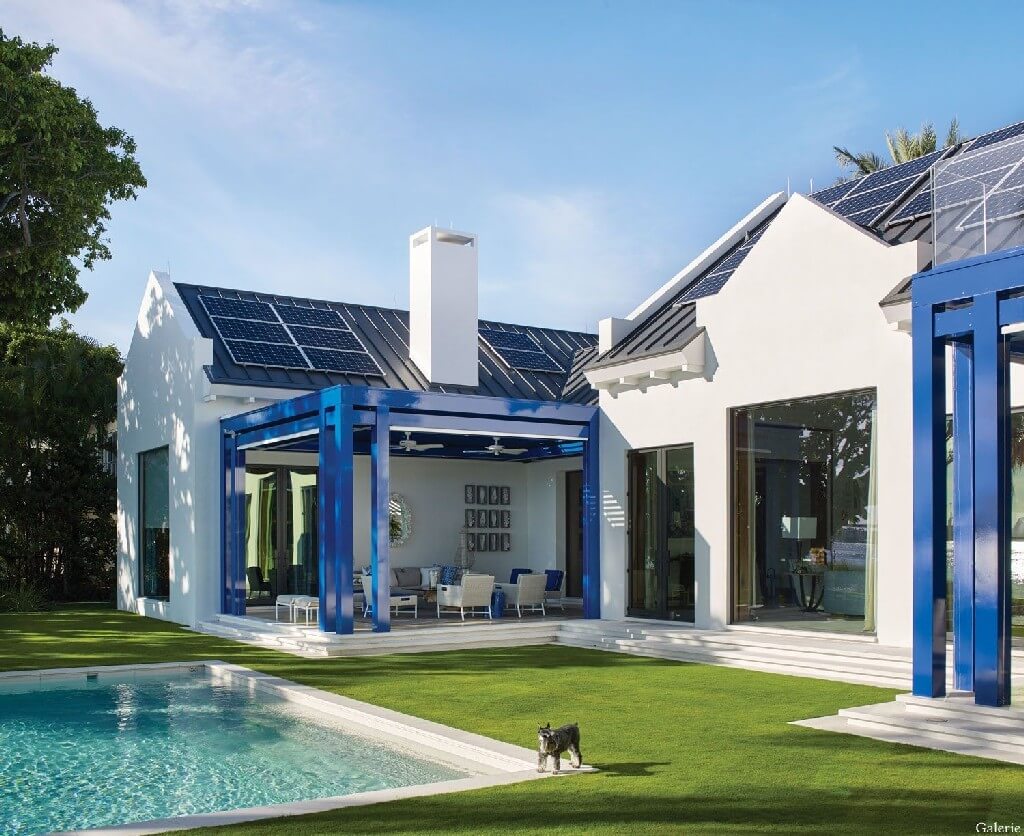 Architect William T. Georgis revamped this midcentury marvel in Southern California originally designed by Homer Delawie, a venerated regional architect. In 1963, the revived post-and-beam house now featured a stunning collection of art, including George Condo, Kenny Scharf, and Tom Sachs.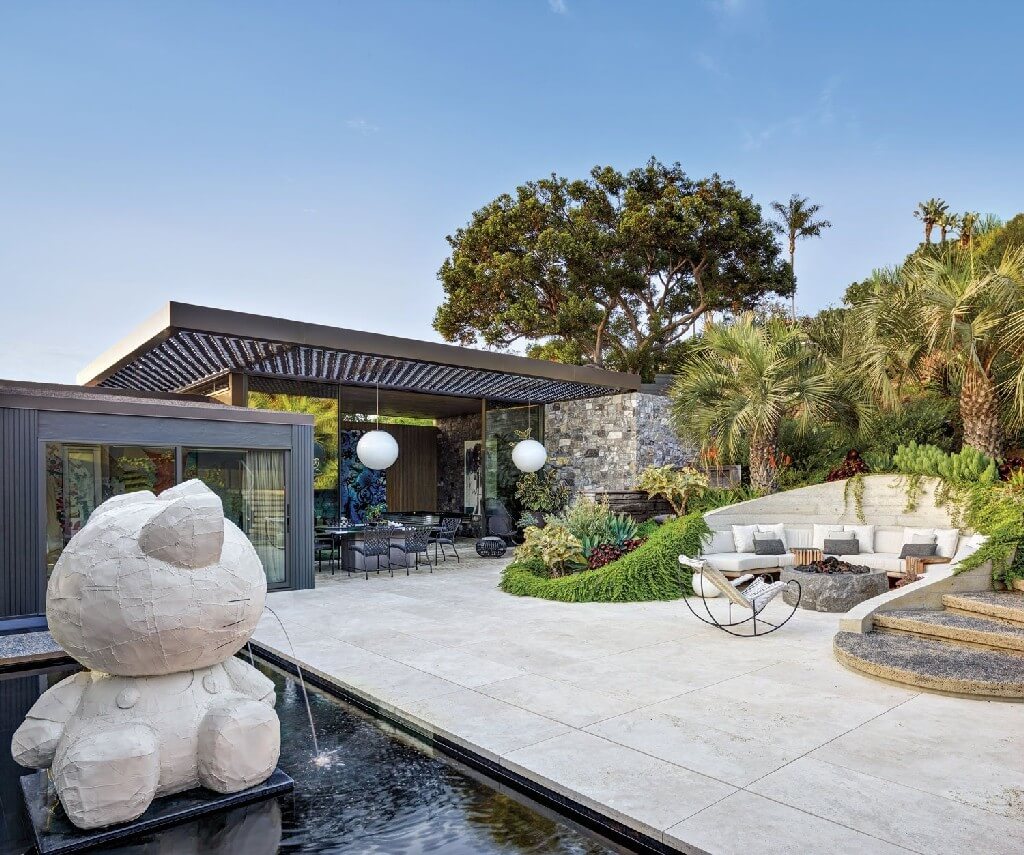 Major art collectors Linda and Jim Lippman tapped architect Steve Giannetti and designer Anna Busta to conceive this stunning residence near Palm Springs. Adding visual punch to the entrance gallery is Anish Kapoor's concave mirror works, a painting by Willem de Kooning, and a Richard Hudson sculpture displayed atop an Atelier Viollet table.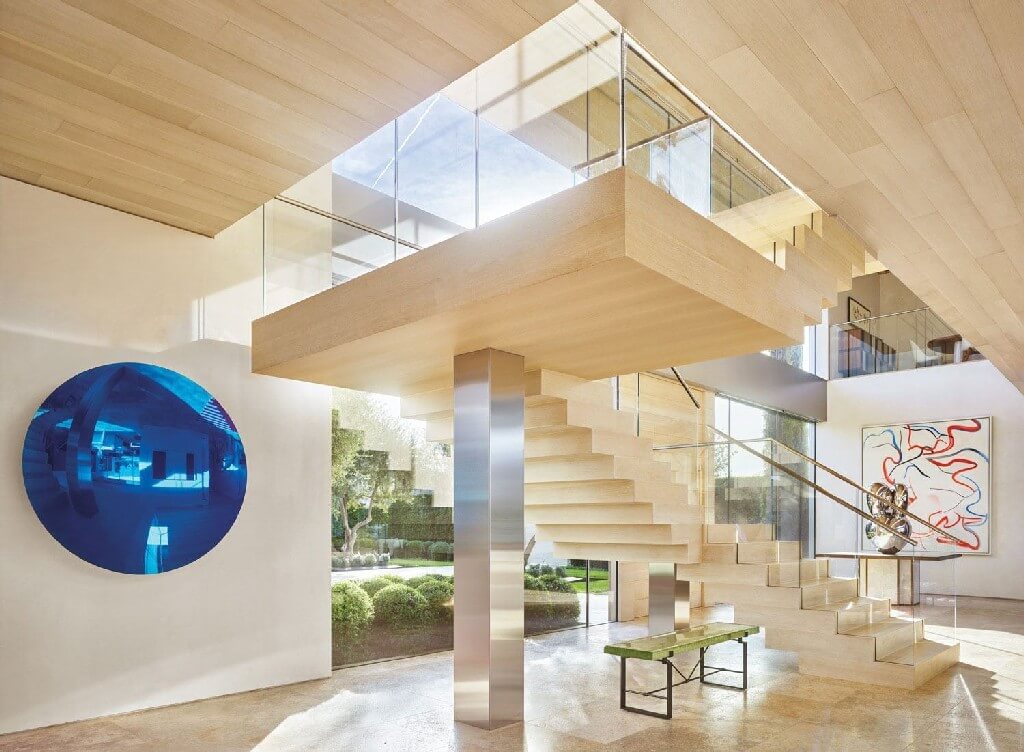 Known for his muscular brand of architecture, Seattle-based Tom Kundig conjured the Rimrock House perched on a basalt ledge overlooking Spokane River. Clad primarily in weathered steel, the cliffside dwelling is as breathtaking as its woodland surroundings.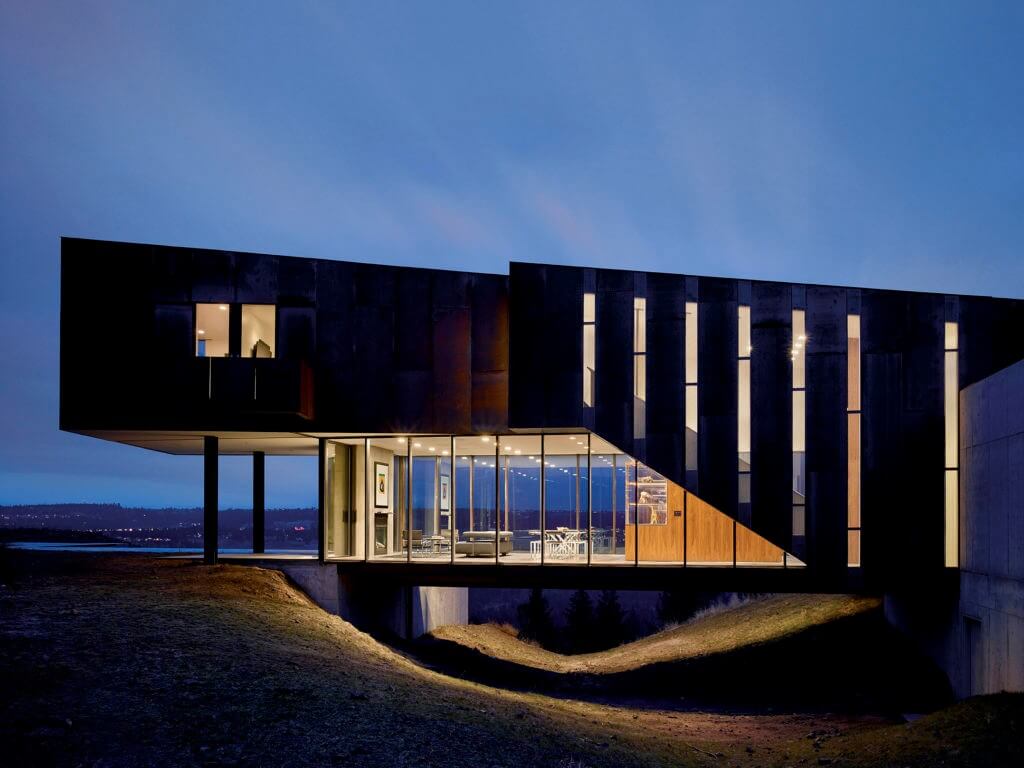 As America's most beloved architect, Frank Lloyd Wright devised hundreds of architectural houses across the country from the 1890s to the 1950s. For the David and Gladys Wright home in the Arizona desert, the architect incorporated elements of his Usonian ideal to conjure an "A Modern Castle in the Air," as House Beautiful magazine dubbed it in 1955. The interiors are no less stunning, with floor-to-ceiling windows, concrete floors, and a mahogany ceiling, all of which have been graciously preserved by the current owners.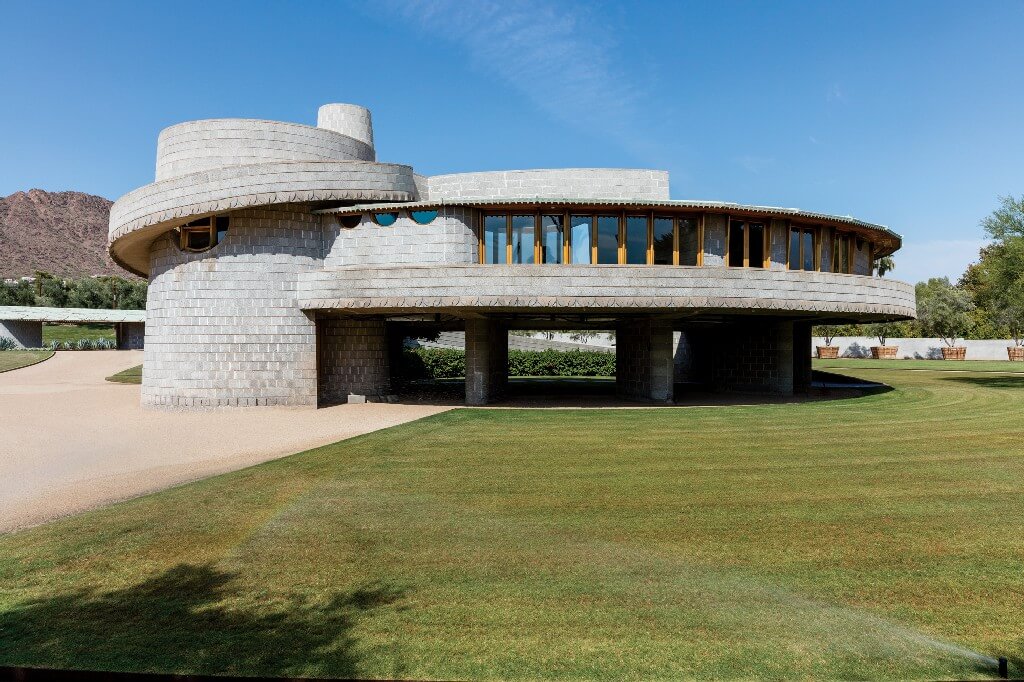 We really hope you liked our article. Feel free to pin all the images to your favourite Pinterest board. Meanwhile, you can also visit our Pinterest boards to get more inspirations.
Get more ideas for your projects and find functional, stylish, and sizable lighting and furniture choices:

Source: Galerie