Svetlana Evdokimova and Egor Guslyakov of Argent Studio designed a modern organic home for a young family passionate about design and traditional crafts.
Argento Style by Svetlana Evdokimova and Egor Guslyakov designed a modern organic home for a young family passionate about design and traditional crafts. Minimalist with a spacious terrace and a flat roof. The Argento Style's residential project was briefed online due to the first wave of the pandemic. Altogether, the landscaping and the construction took about a year and a half.
Even though the couple had a traditional home in mind, Svetlana Evdokimova and Egor Gulav added bold modernity to a minimal and organic interior.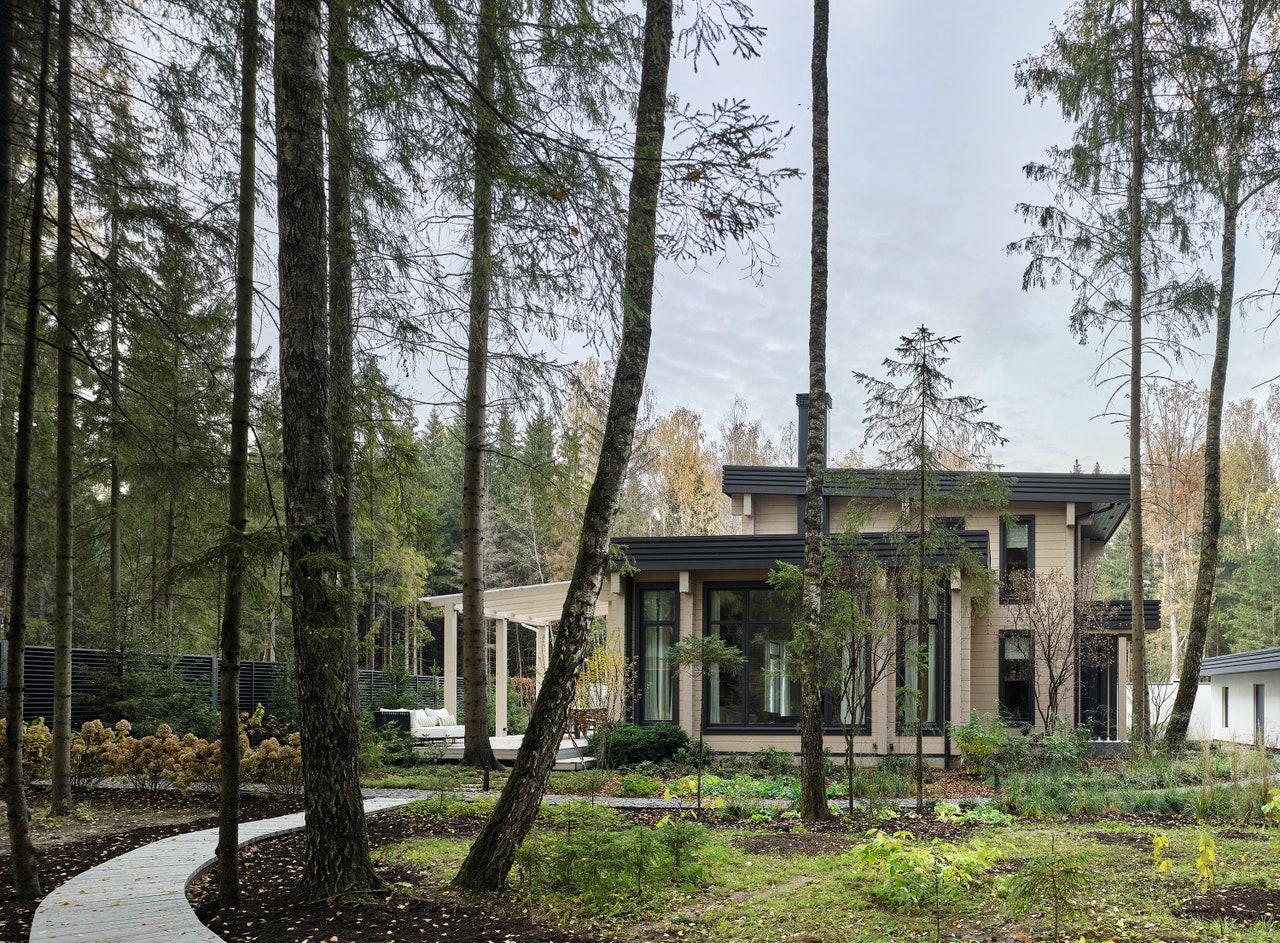 WHAT IS MODERN ORGANIC INTERIOR DESIGN?
Modern Organic interior design blends the streamlines of modern interior design style with organic materials, textures, and colors.
Modern interior design is often perceived as uncharismatic due to its clean lines and bland textures. The authenticity of natural materials as well as the beauty of its natural textures, when combined with midcentury modern or contemporary design results in effortless elegance.
The modern organic interior design style mixes minimalism, midcentury modern, and boho flair. Clean minimalism and sleek lines meet nature-inspired shapes, organic textures, and rustic elements.
By adding natural textures and shapes, the modern organic decor is warm, inviting, soulful, and elegant.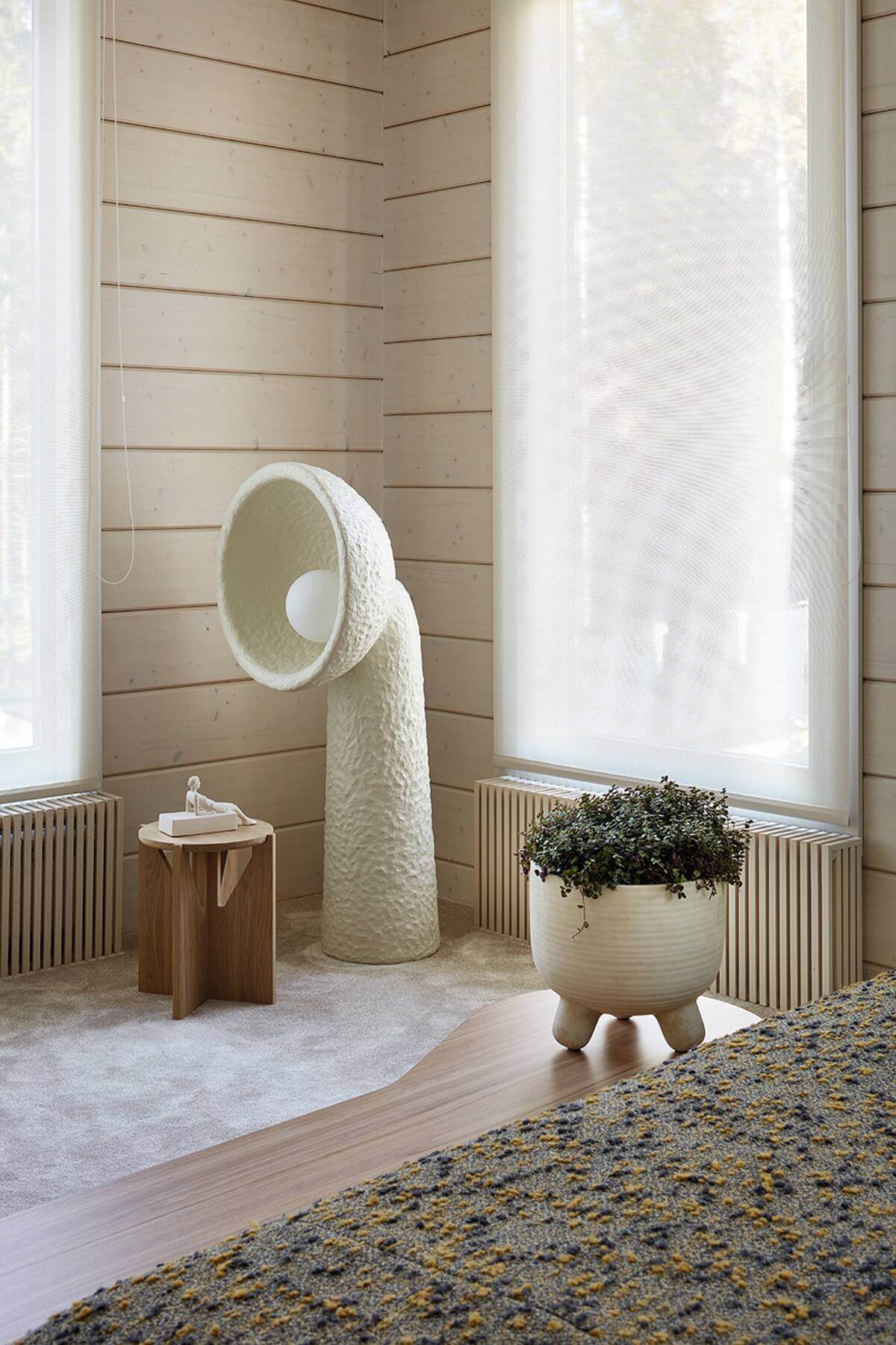 MODERN ORGANIC HOME BY ARGENTO STYLE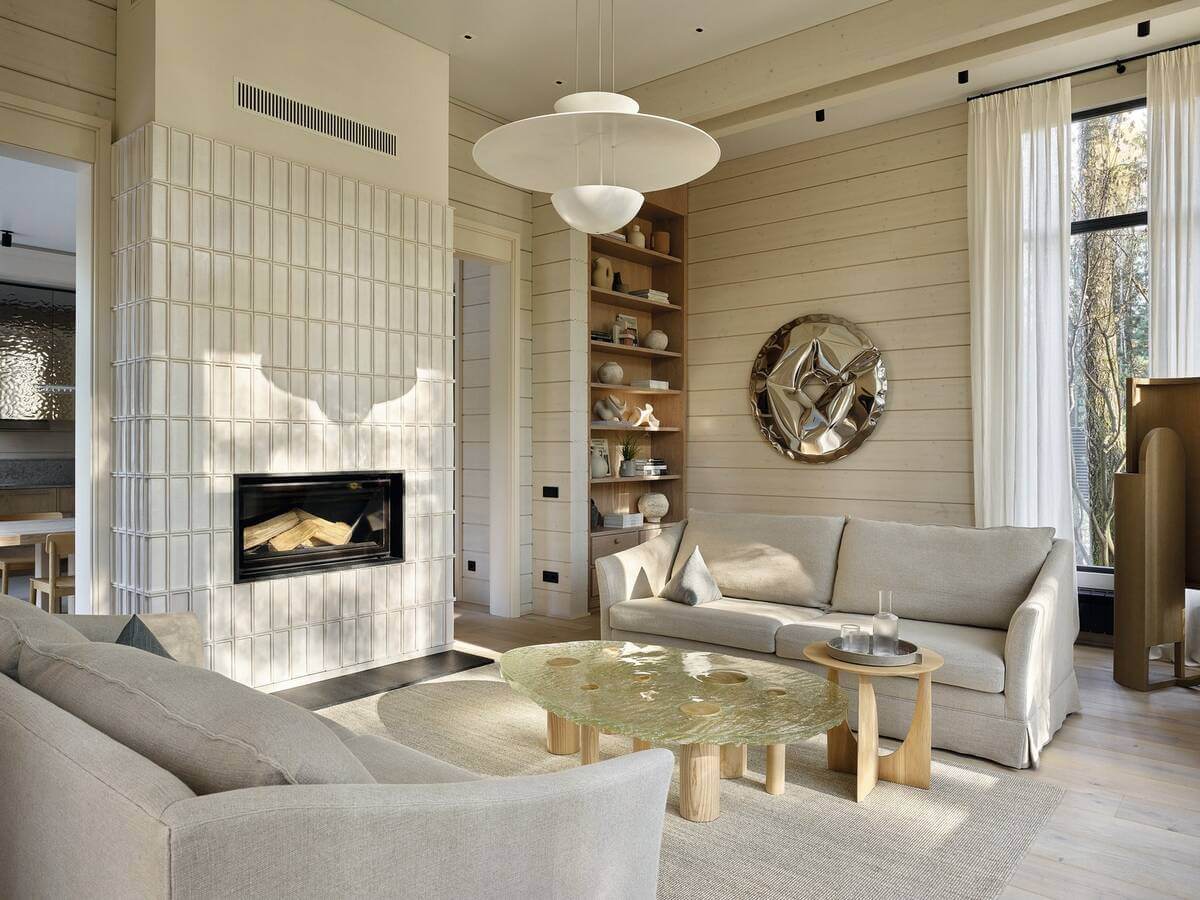 Located in Russia, the young family's modern organic home is based on the concept of visual and tactile texture. The interior is a monochrome backdrop of sandy whites to the modern furniture made of timber.
Initially, the interior design would be a traditional minimalist space – sleek and streamlined furniture. However, an impressive selection of collectible designs and vintage items with organic materials led the founders of Argento Style to create a modern organic home. The clean lines are there. Nevertheless, the interior is a rich pad of timber details and furniture.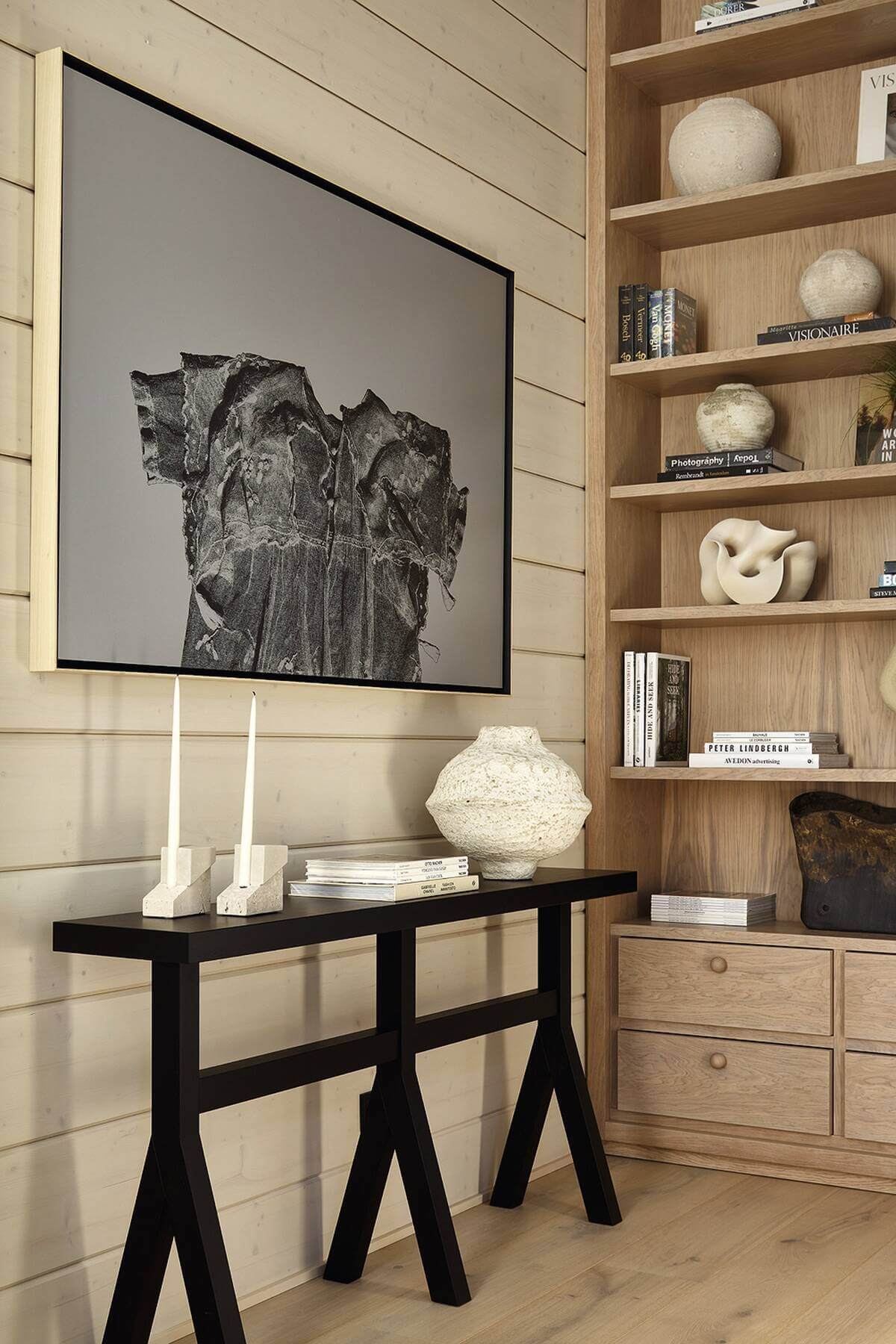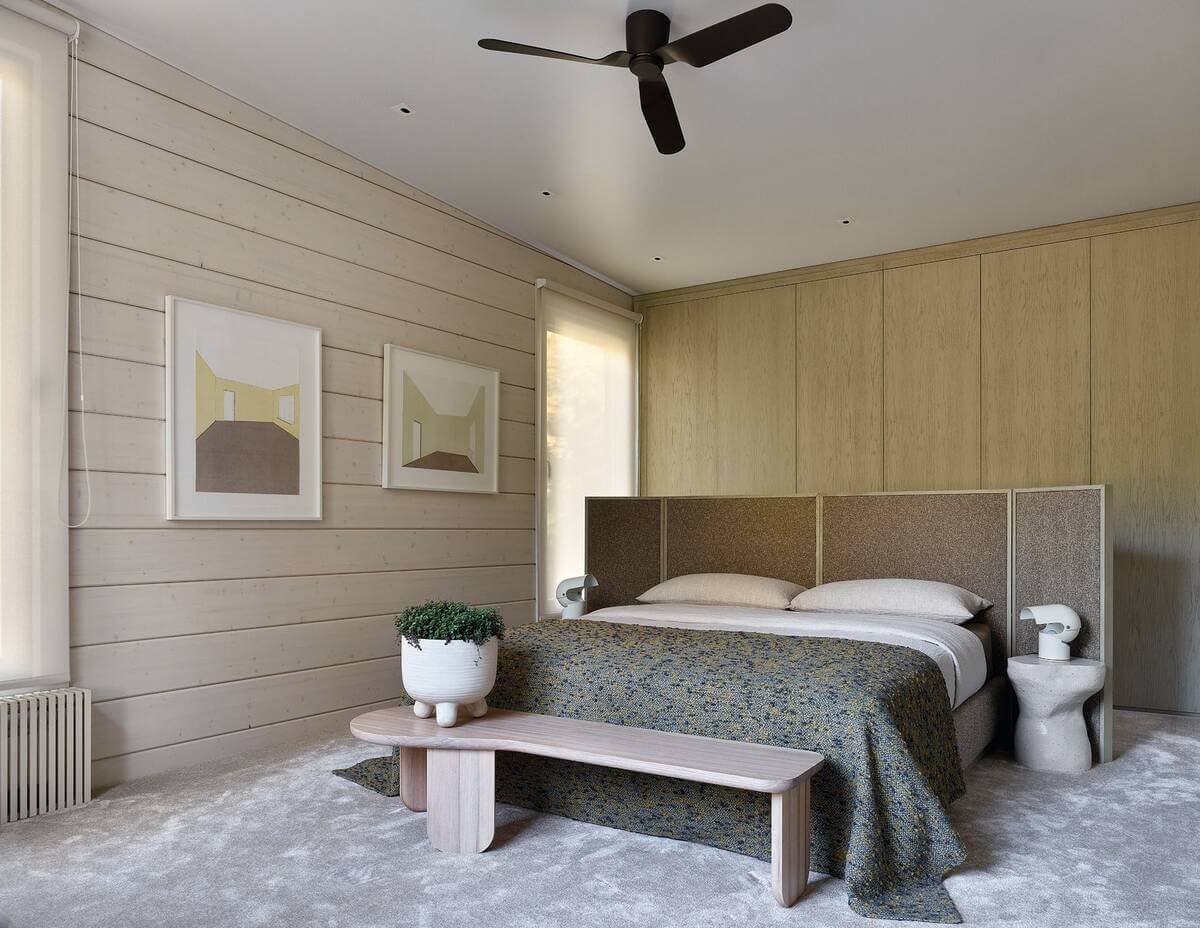 The unifying motif of this modern organic home was the shape of the circle, as a symbol of wholeness, unity and totality, completeness and limitation, constancy and cyclicality, eternity and infinity.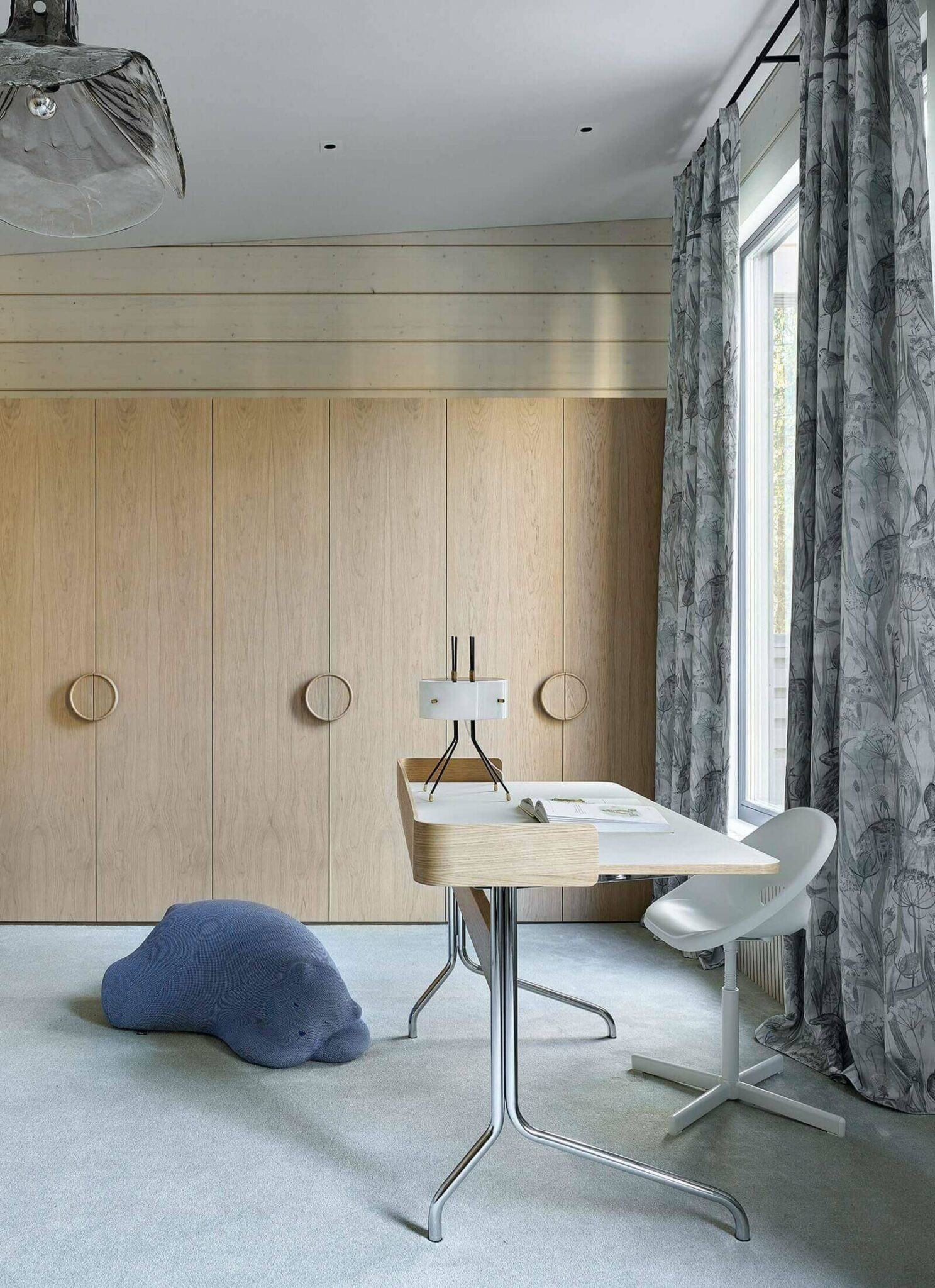 ARE YOU INTO INTERIOR DESIGN?
If so, discover modern furniture and lighting designed by design lovers for design lovers. All you need is to download the Hommés Studio catalog. To complete your interior design project, choose the high-end homeware by ACH Collection.

Source AD Russia