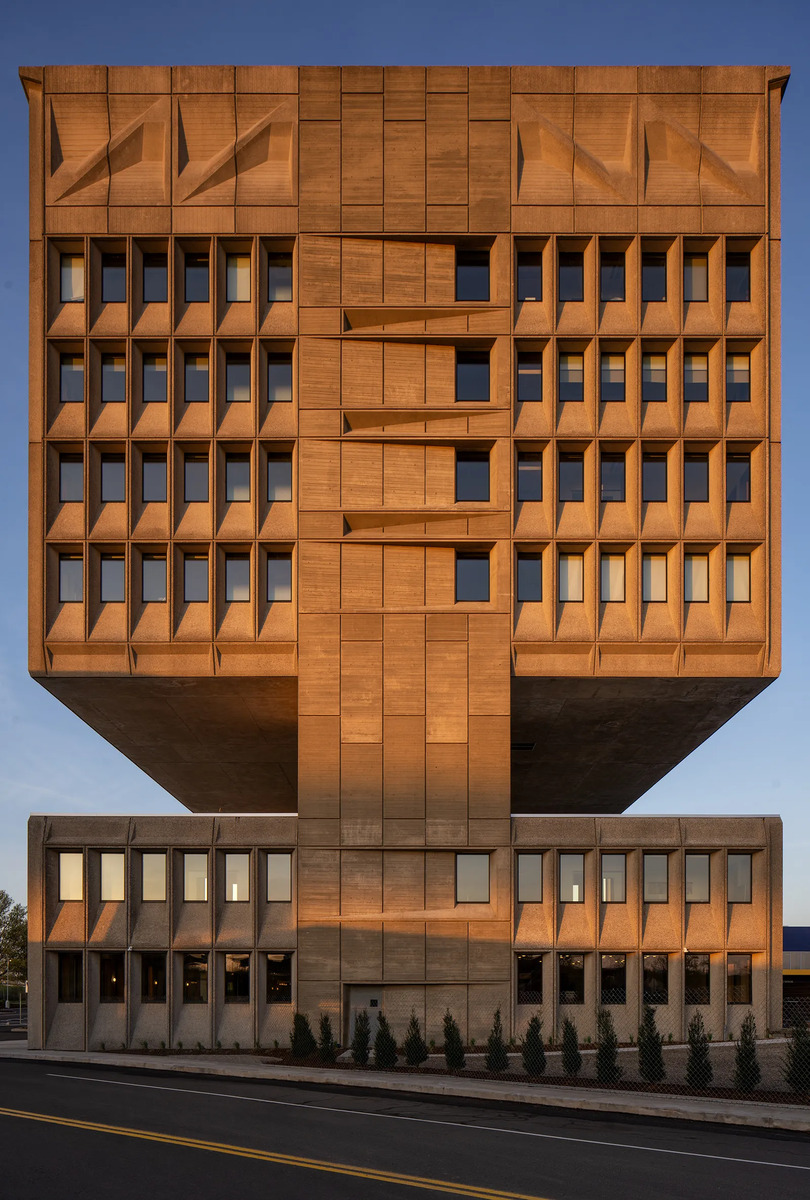 A true representation of brutalism, with massive monolithic shapes, raw exposure of materials, and textures, located in Connecticut, US, is the brutalist architecture building of 50 years ago. Modernist architect Marcel Breuer designed this building to represent every style element, first introduced in brutalism.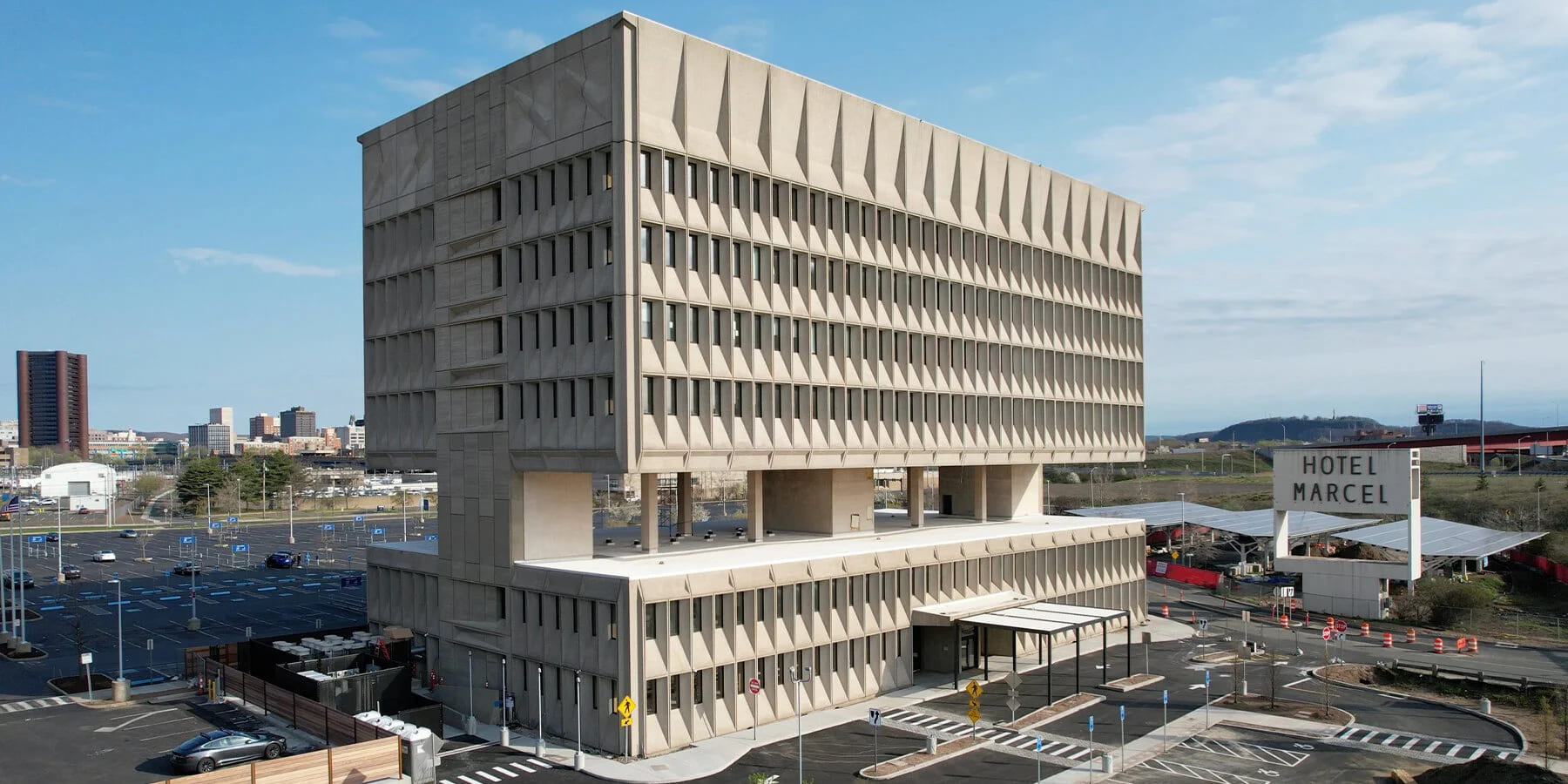 Although challenging, revamping an existing brutalist architecture building became an interesting passion project that also became a model for preserving old buildings in a sustainable way that everyone loved.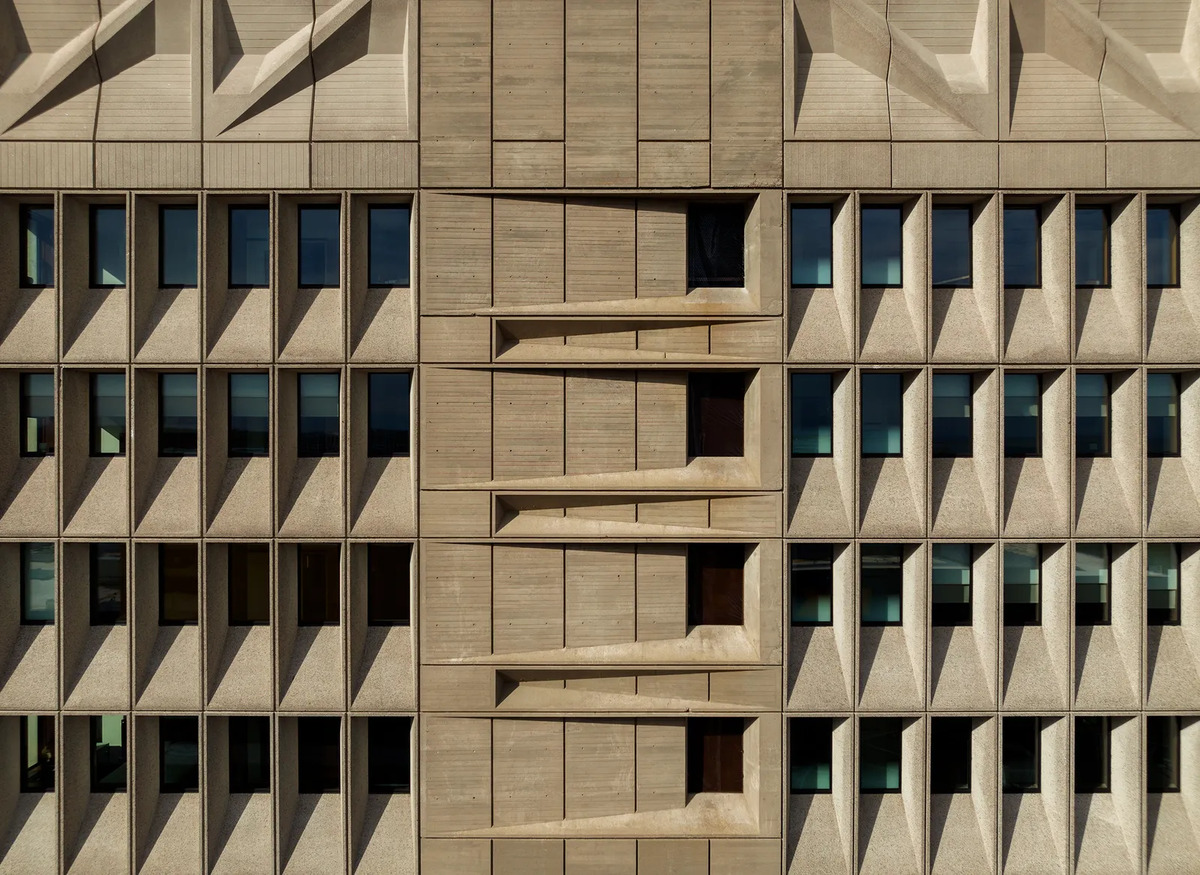 In 2019, this iconic building was bought from IKEA, which had been using it or not as their office building, by architecture studio Becker + Becker. They spend a good 3 years incorporating into it the right elements to transform this incredible building and adapt it to be an interesting, contemporary hotel.

Brutalist architecture building modern interior
Renovating and revamping everything in the interior design was a challenge taken by Becker + Becker in collaboration with US studio Dutch East Design. Their quest involved adapting the previous office spaces into an attention-calling hotel with 165 hotel rooms, a lobby, a restaurant, a gallery, and a meeting area. All that, while keeping in mind the brutalist architecture building it was in.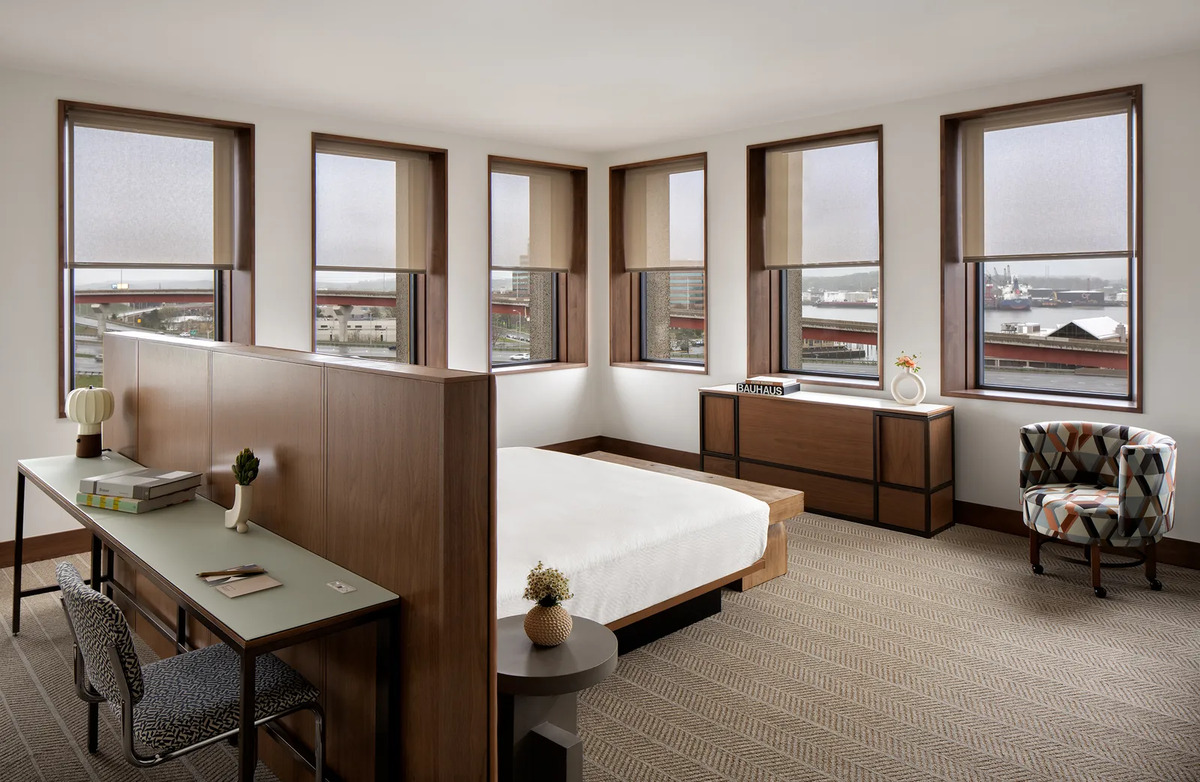 Fifih Bench

Bench

$

4.435

Niagara Small Side Table Oak

Side Table

$

3.213

Moa Armchair

Armchair

$

4.954
The ambitious project had to represent a sustainable hospitality role, wanting to become one of the first Passive House-certified hotels in the USA. The idea of sustainability is well known, and it addresses the preservation of older historic buildings, prioritizing development and preservation. Not only historic preservation but also economical.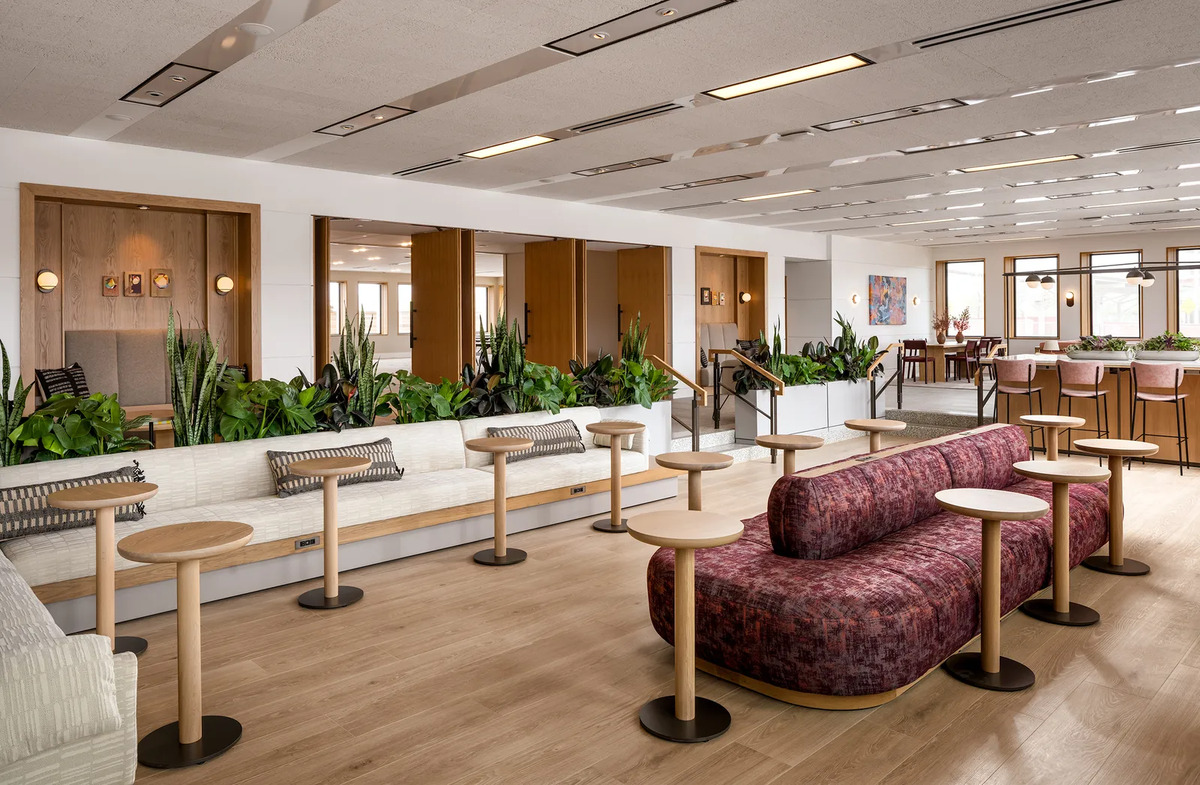 Its location is also very interesting; not only is it in the center of New Haven, very close to the waterfront, the main city hub, the train station, and city highways and gateways. This pushed them, even more to take on this unexpectedly charming adventure.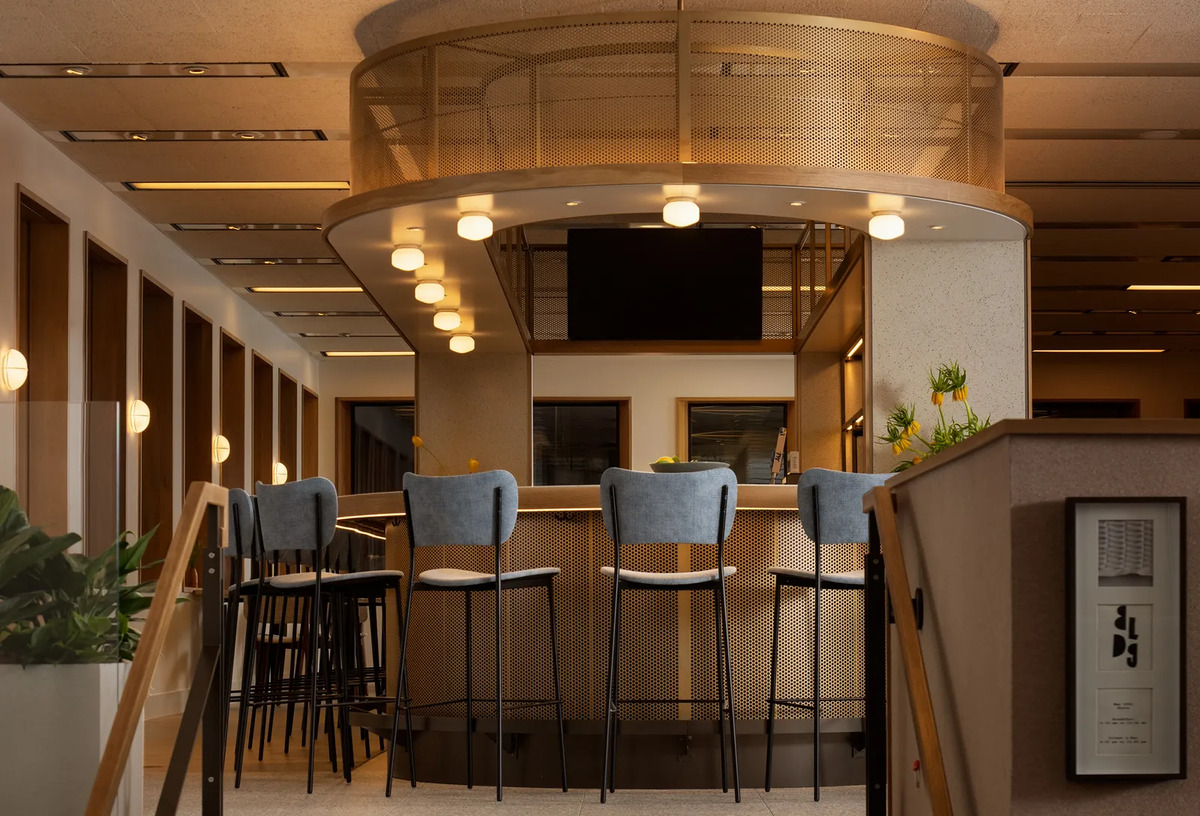 They wanted this brutalist architecture building to remain the same. They preserved the exterior facade design and made small reparations but never compromised its "blocky," monolithic, straight line, small windows appearance. The original idea of the building, when first designed by Breuer, was to have the simple appearance of a volume divided in half. Only to be supported only in the center with columns. From its lateral view, you see an incredibly dazzling dual shape, which makes this building accentuate itself and as a landmark of Connecticut for years.
The idea presented was to maintain the facade, completely renovate the interiors, and bring to life "Hotel Marcel." The interior design style focused on minimalistic elegance to balance the pompous exterior. The floor plan arrangement, the selection of furniture, the color palette, lighting, and material selection all transmitted that elegant style they were after. The hotel rooms are simplistic with a touch of sophistication, and the other spaces in the hotel were very esthetically pleasing with the combinations of colors and texture.
"Hotel Marcel" brutalist architecture also hit the Passive House energy efficiency standard with impressive numbers and outstanding results. Solar panels were installed, and more than 1000 units were incorporated, providing all the needed support to fully operate a self-sustained building. 100% of electricity, heating, and cooling of the whole building.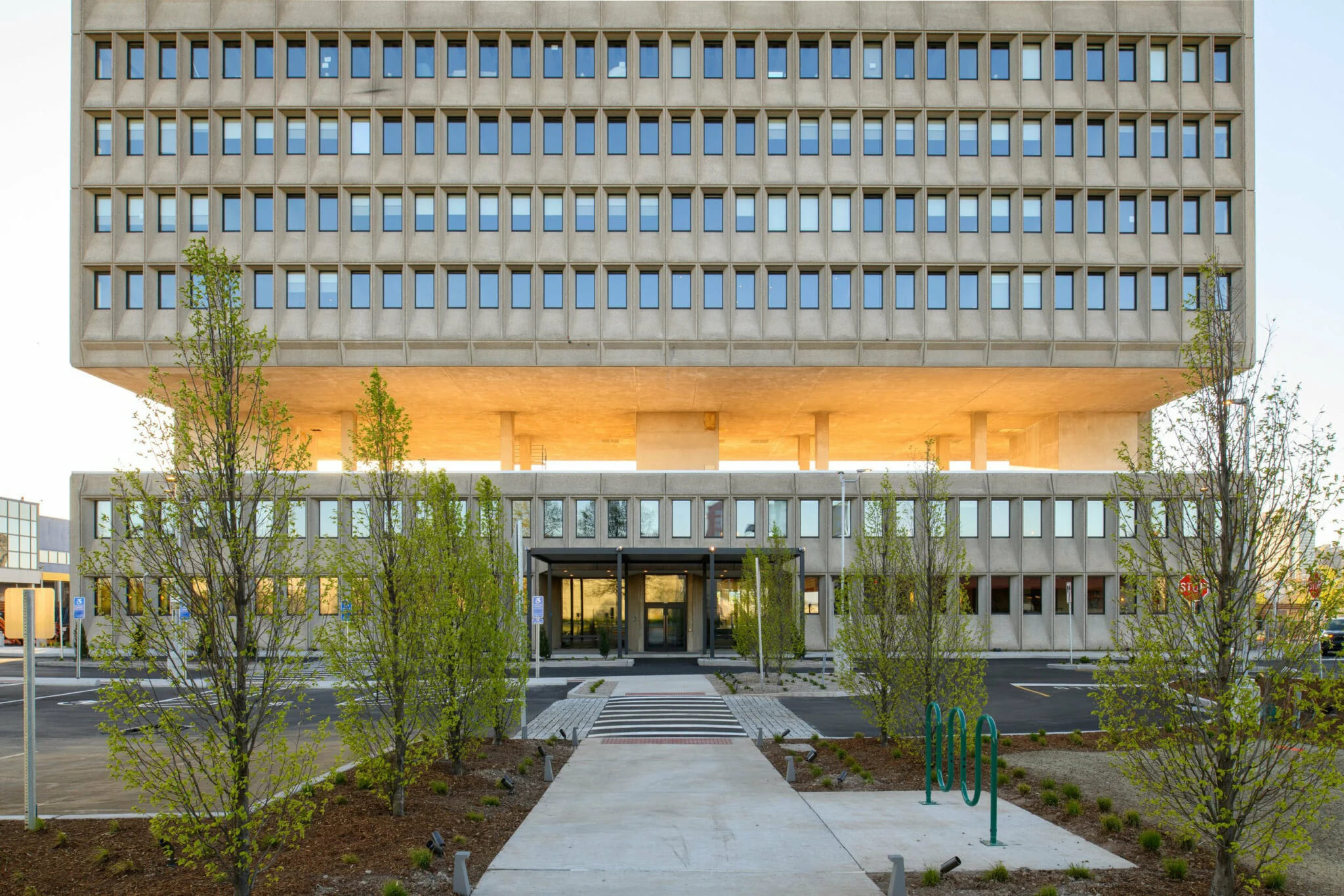 The architects of Becker + Becker, not only made it possible to just use solar energy, but they complimented this achievement with recycled and locally sourced construction materials, high-performing thermal insulation, low-voltage POE/LED lighting, and electric car charging stations all around the brutalist architecture building which became a true representation of sustainability and completely revamped this city landmark for the better.
ARE YOU INTO INTERIOR DESIGN?
If that's the case, come and discover modern furniture and lighting pieces designed by design lovers for design lovers. All you need to do is to download the Hommés Studio catalog to emerge in luxury design. Choose the high-end homeware by ACH Collection to complete your interior design project with style.

Source: Designboom Photography: Seamus Payne