Looking to make the most out of an outdoor space? Transform your outdoor living area with these 12 expert tips.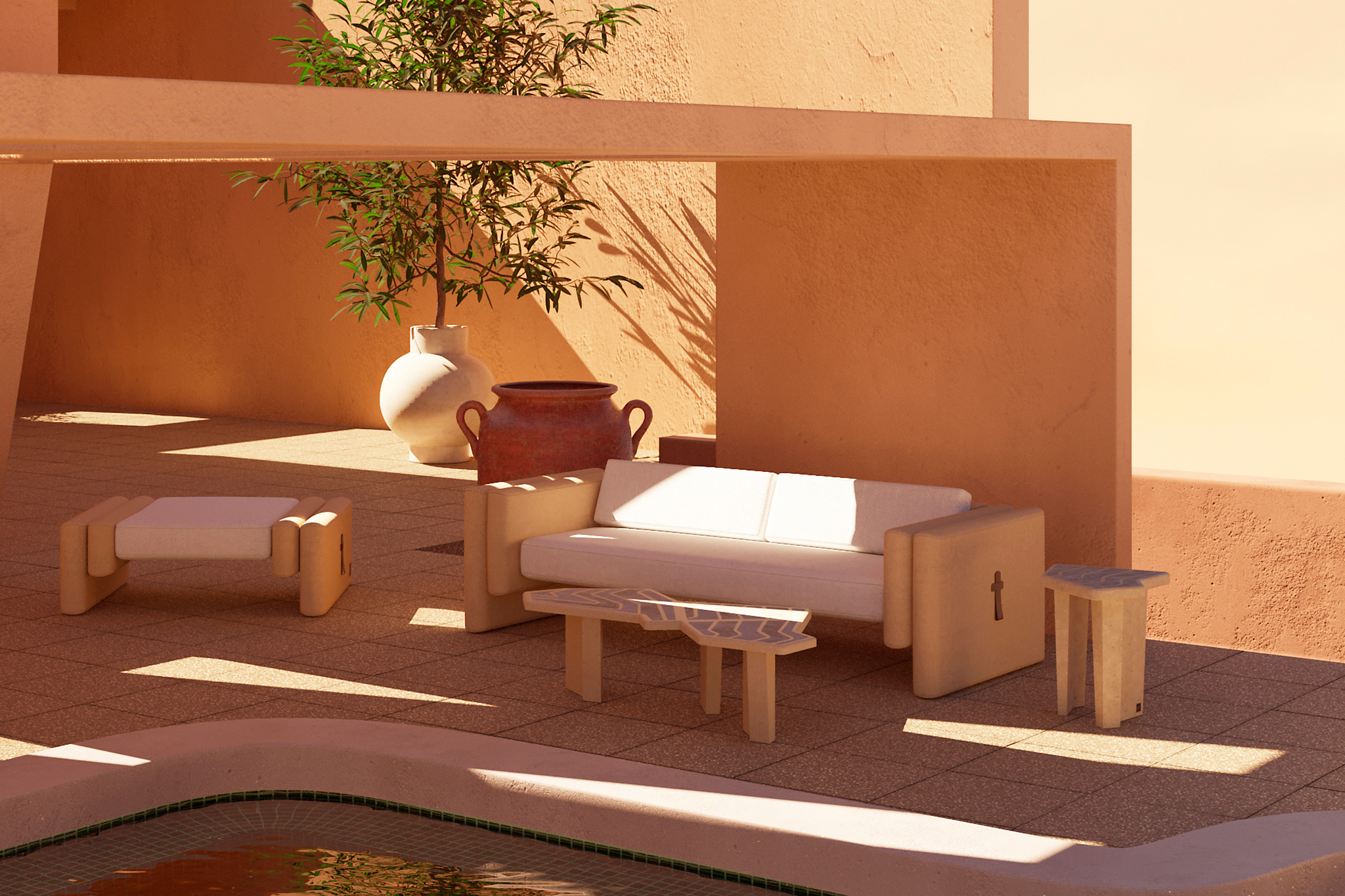 There is something about being outside in nature that speaks to our very souls. As humans, we have an innate connection to the world around us. We've spent thousands of years exploring, discovering, and seeking new experiences, and the great outdoors has always been an integral part of that journey. Whether it's a hike through the mountains, a leisurely stroll through a park, or just spending time in your own backyard, being outside has a way of rejuvenating us and making us feel alive.
With the warmer months just around the corner, now is the perfect time to start thinking about outdoor living. No matter the size of your outdoor space, there are countless creative ideas that can help you make the most of it. So, without further ado, here are 12 ideas to inspire you and help you create your very own outdoor oasis.
1. Mind Cohesion and Flow
When it comes to decorating an outdoor living area, it's important to keep cohesion and flow in mind. Your outdoor space should feel like an extension of your indoor space, with a seamless transition between the two (especially if your living room or bedroom opens onto your outdoor area). This means paying attention to details such as color, texture, and style, which don't need to be the exact same as your indoors', but should complement them instead.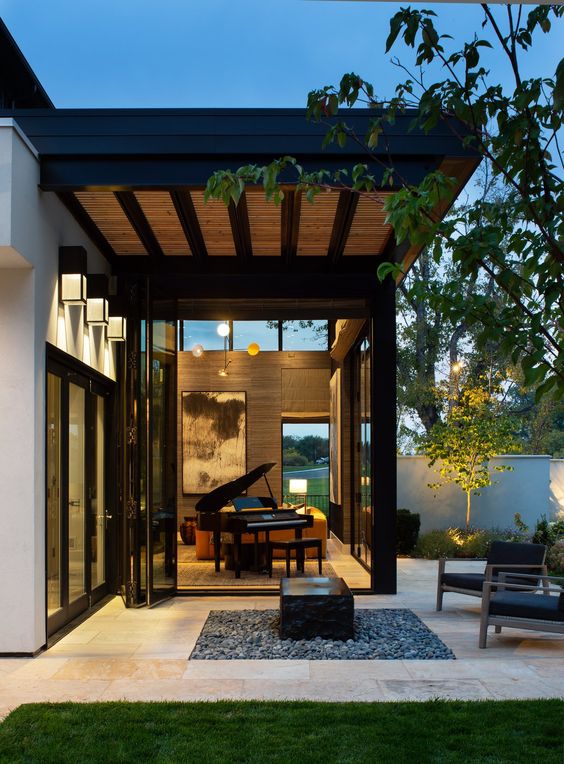 2. Focus on the view
The beauty of an outdoor living space lies in its natural surroundings, so it's crucial to take advantage of the landscape and scenery. In order to do so, opt for a minimalistic approach to your design and focus on furniture that allows for relaxing times and seeing the sights.
In addition to this, architectural safety features such as railings should be optimized not to obstruct the view, so we recommend that you go for either simple or glass railings.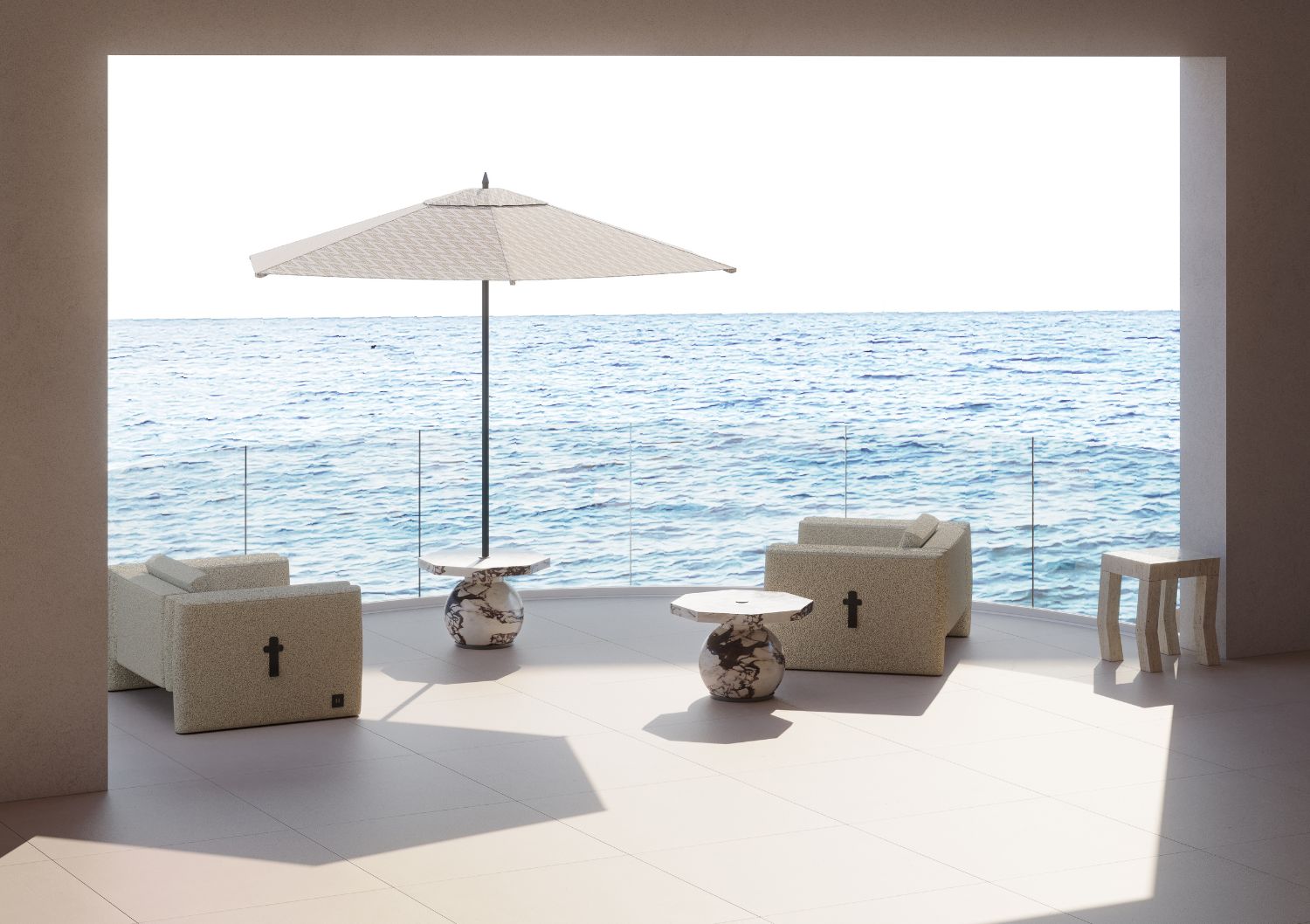 3. Take The Indoors Outside
A comfortable seating area can transform any outdoor living area into a cozy retreat. Whether it's a hammock, a bench, or a set of chairs, make sure to add plenty of cushions and blankets for maximum comfort, and invest in rugs to give some warmth to your floors.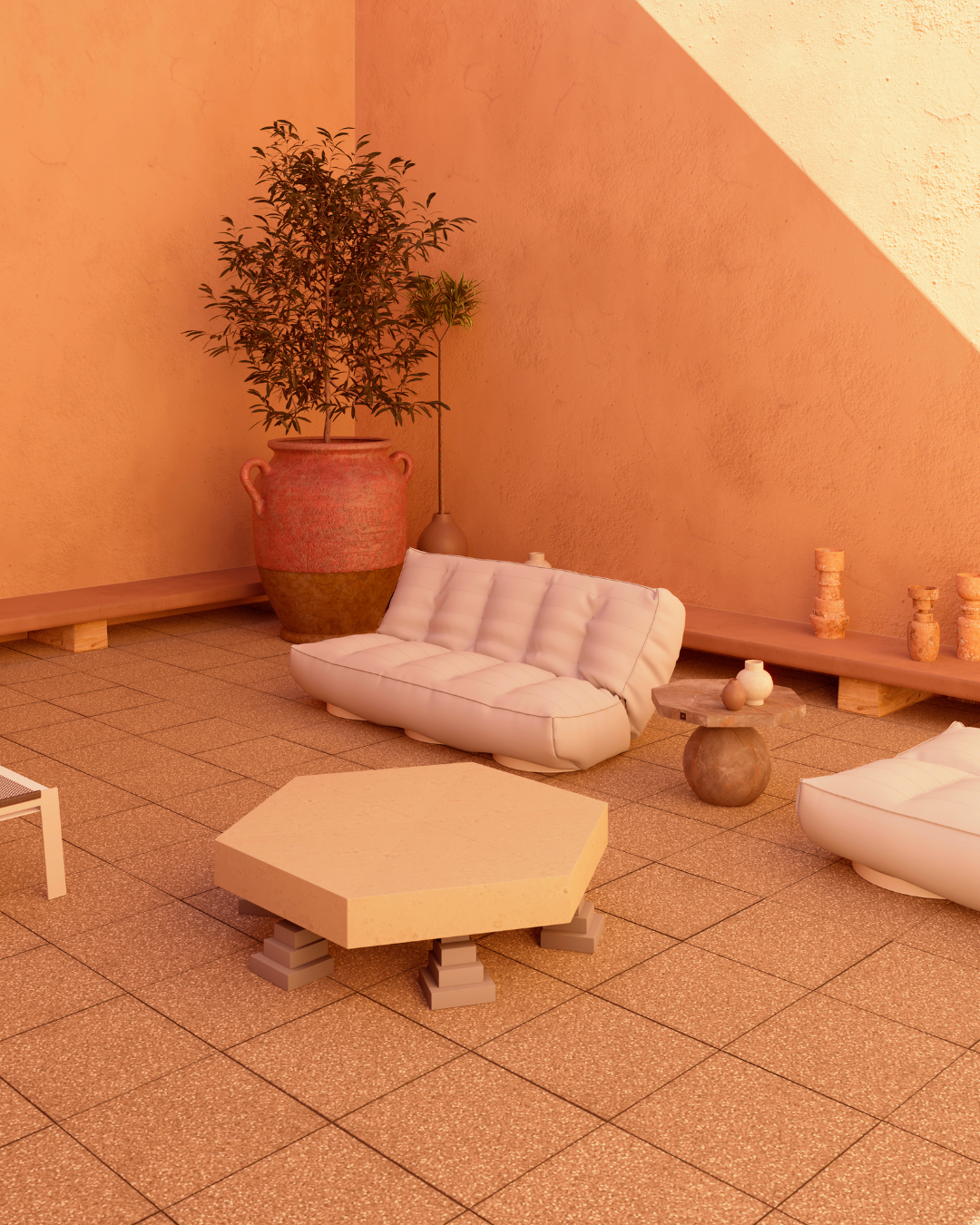 Odonto Center Table Natural

Center Table 6.400,00

€

Cinco Chair White

Chair 3.430,00

€

Foil Sofa Sand

Sofa 7.800,00

€
4. Invest in a Firepit
Implementing a firepit can be a great way to enhance your outdoor living area. Not only does it provide warmth and light, but it also creates a cozy atmosphere for outdoor gatherings.
When designing your outdoor living space, consider adding seating around the firepit, such as comfortable chairs or benches, to create a comfortable and inviting space for guests to gather.
5. Prepare It For Dining
By prioritizing dining in your outdoor living area, you can create a functional and enjoyable space for meals and gatherings with friends and family. In this sense, the type of dining furniture you choose is crucial, as it should be durable, weather-resistant, and comfortable, and you should also mind lighting as a very important factor.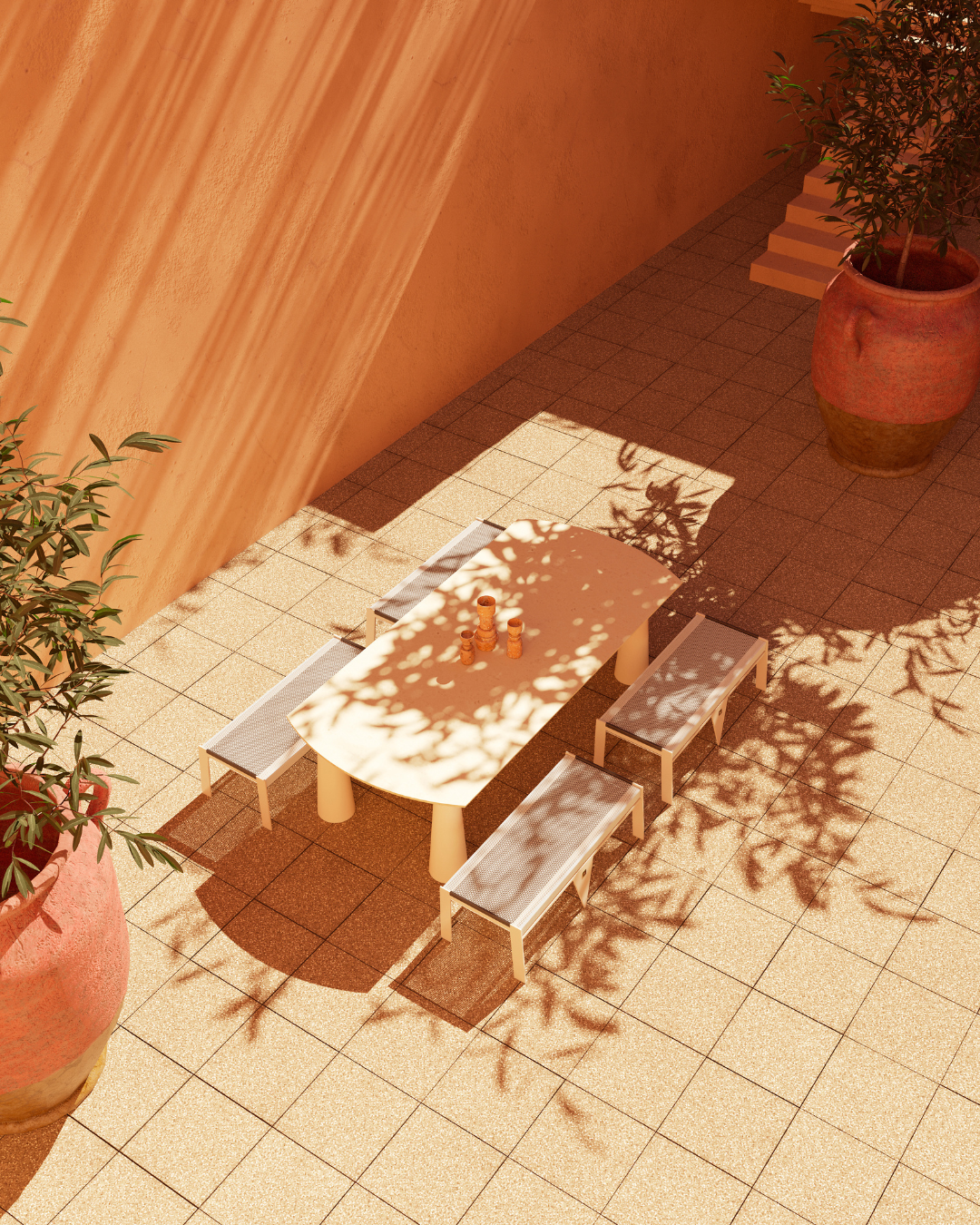 Prymo Rectangular Dining Table Natural

Dining Table 23.900,00

€

Cinco Chair Green

Bar Chair 3.430,00

€

Cinco Bench

Bench 4.980,00

€
6. Consider Covers
Covering your outdoor living space can provide shade and protection from the elements, which not only makes the area more comfortable to use but also protects your furniture and decor from being damaged.
This also allows you to create functional and stylish spaces that can be enjoyed all year round, and you can also consider adding decorative elements such as curtains or drapes to enhance the aesthetic appeal of your covers.
7. Invest in Staircase Lighting
Investing in staircase lighting can be a great way to enhance the safety and aesthetic appeal of your outdoor living area. Stairs can be a potential hazard in the dark, so adding lighting can improve visibility and prevent accidents. In addition to safety benefits, staircase lighting can also enhance the aesthetic appeal of your outdoor living space, creating a warm and inviting atmosphere.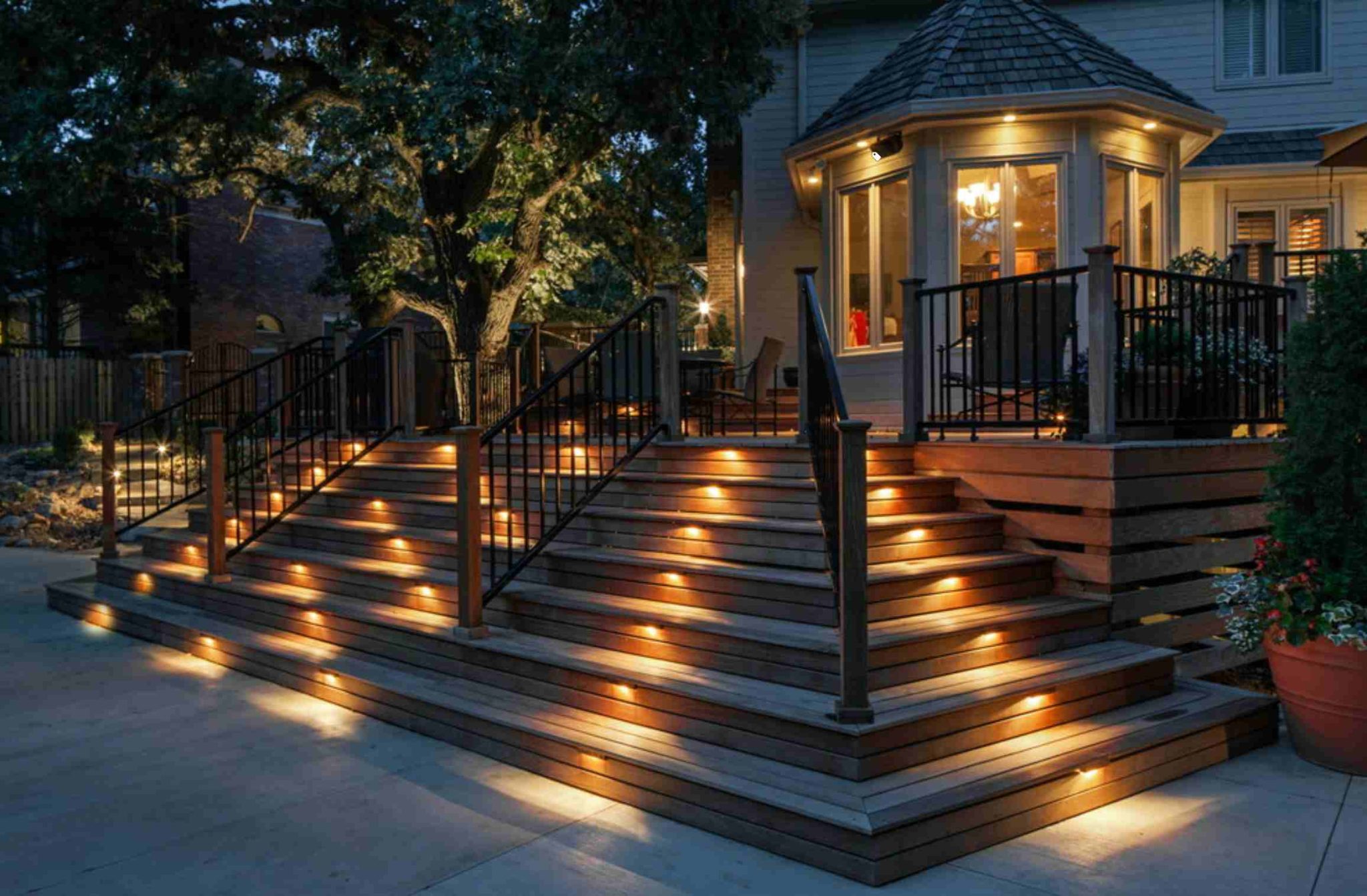 8. Add a Water Feature or a Pool
Water features such as fountains or ponds can create a sense of calm and serenity, while pools can provide a refreshing way to cool off during hot summer days. When considering a water feature or pool, think about the size and style that best fits your outdoor living space and budget. You may also want to consider incorporating natural elements such as rocks or plants to enhance the aesthetic appeal of your water feature or pool area.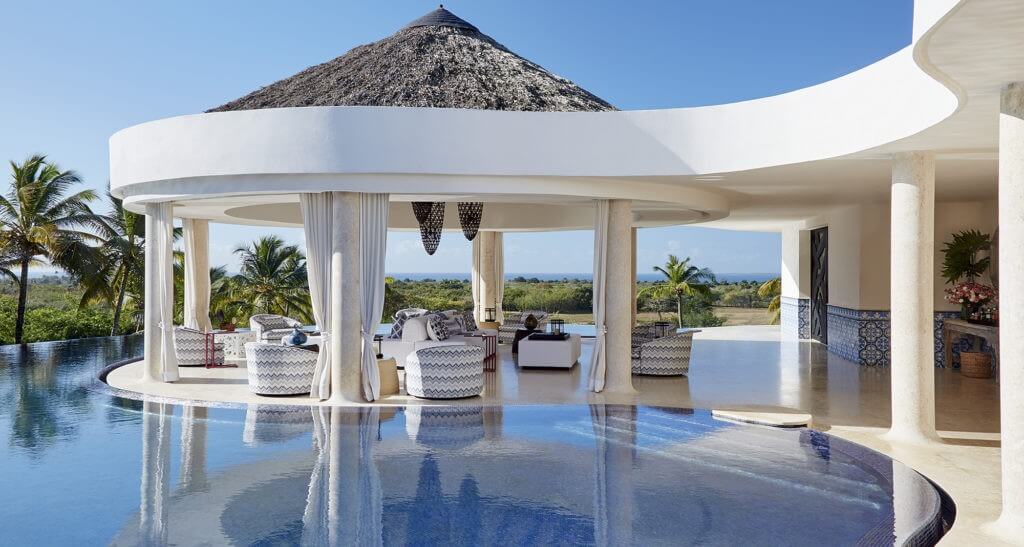 9. Opt for Natural Materials
Natural materials such as wood, stone, and woven fibers are durable and sustainable, making them an ideal choice for outdoor use. Incorporating these materials through elements such as outdoor furniture, planters, and decorative accents can create a cohesive and harmonious design that blends seamlessly with the surrounding landscape.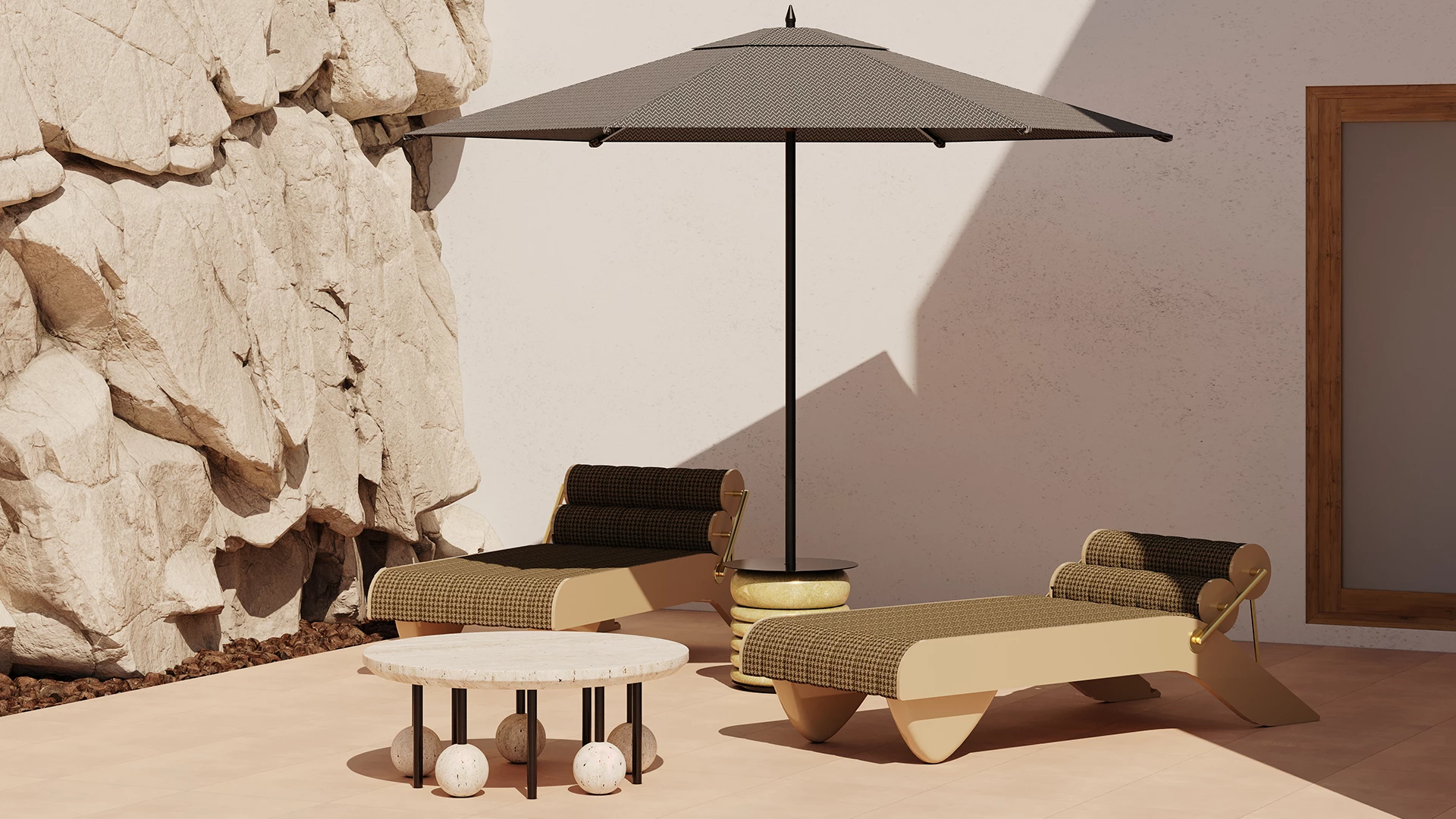 Lunarys Center Table Bilecik

Center Table 8.900,00

€

Lunarys Large side table

Side Table 4.900,00

€
10. Consider Tile
Although wood is more typically used in outdoor living spaces, tiles come in a range of materials such as ceramic, porcelain, and natural stone, making them a versatile choice for outdoor use. Incorporating tiles through elements such as outdoor flooring, accent walls, and even tabletops can create a stylish and cohesive look, so consider using them when decorating your outdoor living space.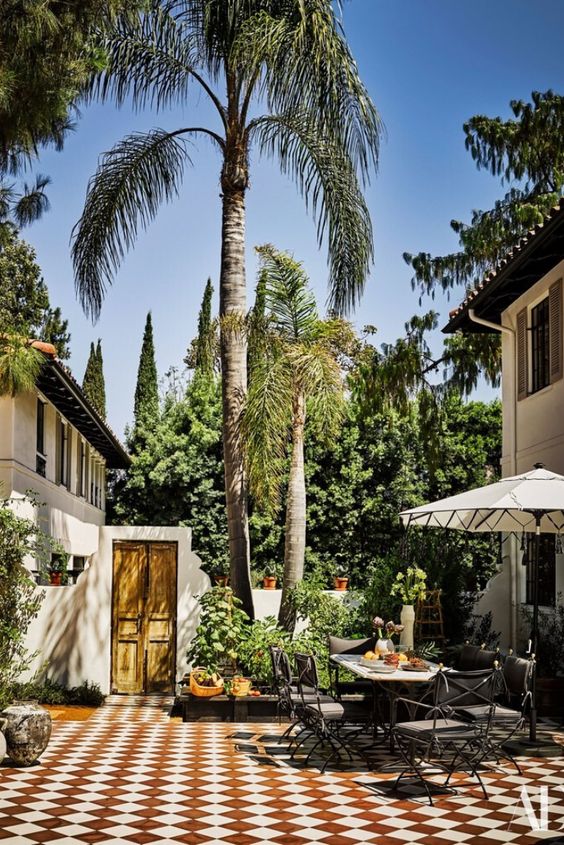 11. Implement Color
Incorporating pops of color through elements such as cushions, outdoor rugs, and decorative objects can create a vibrant and inviting design. In this sense, adding bright colors such as yellows, oranges, and blues can create a cheerful and uplifting atmosphere, while more subdued colors such as greens and earth tones can create a tranquil and soothing feel.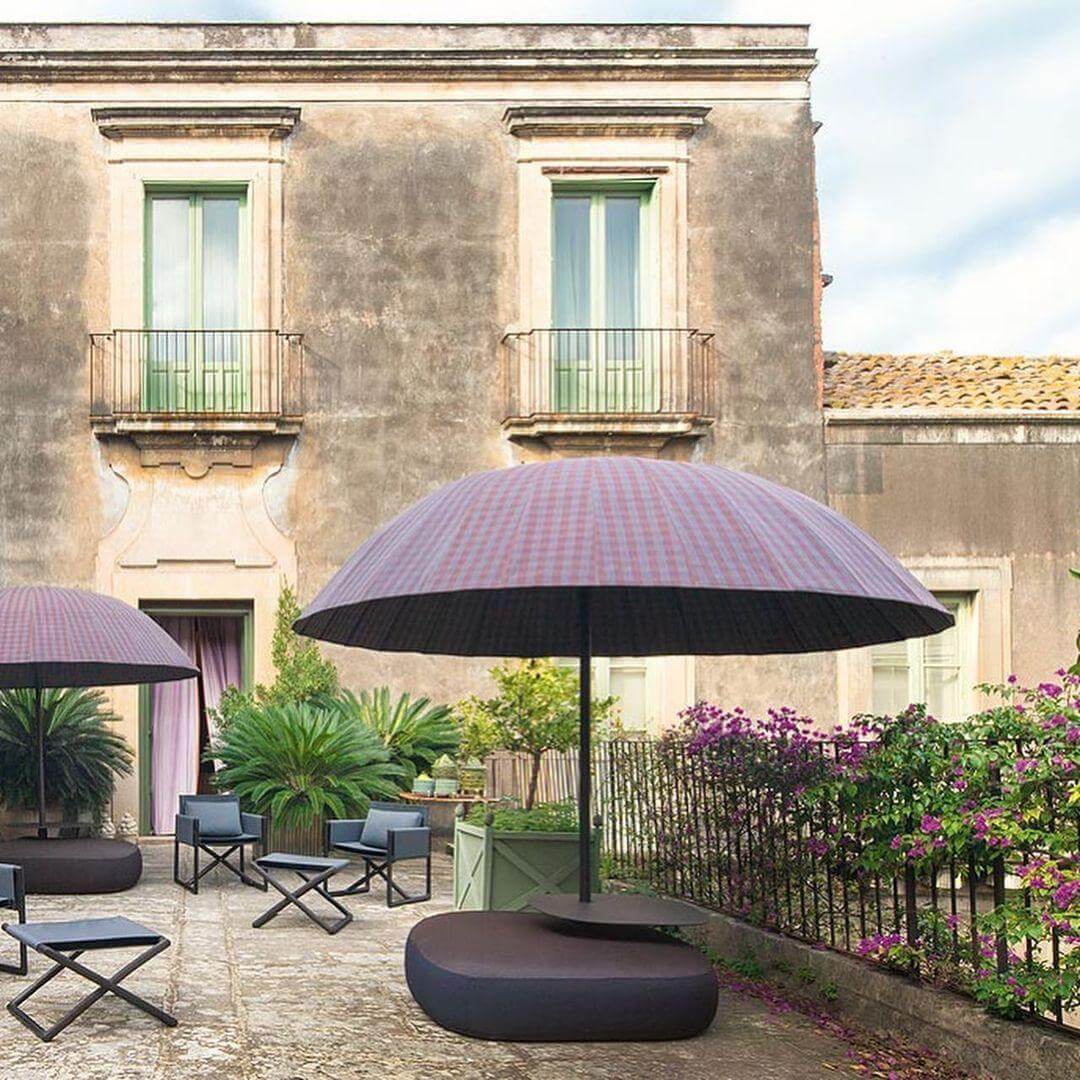 12. Add Greenery
Incorporating plants through elements such as potted plants, hanging planters, or a vertical garden can create a lush and vibrant design. In this sense, it is important to consider incorporating plants that thrive in your region and require low maintenance to ensure they remain healthy throughout the year.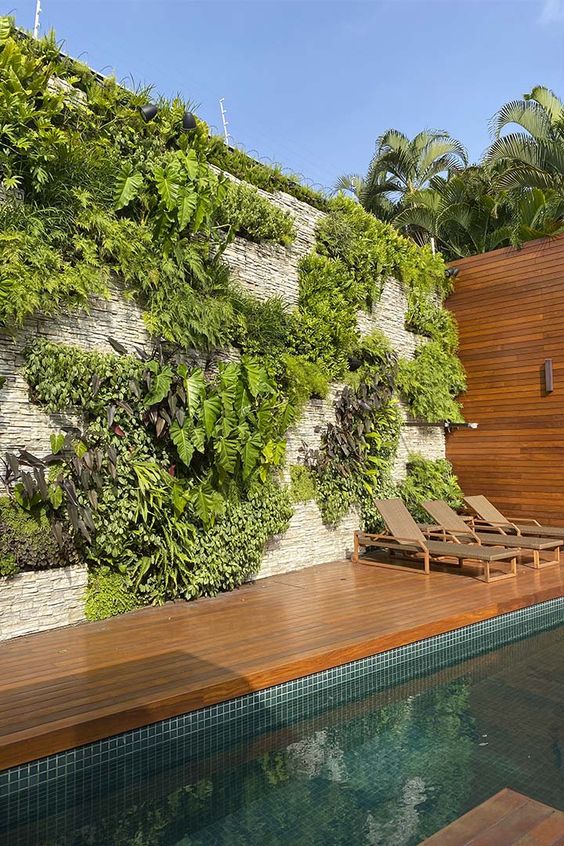 Discover more…
In conclusion, there are endless ways to make the most of your outdoors, and these 13 creative ideas are just the beginning. But if you're really looking to elevate your outdoor living spaces, the best tip we can give you is to take a look through our products. In fact, HOMMÉS Studio has just released a new outdoor collection: the IBIZA Collection, so make sure to check it out, and you may just find everything your outdoor needs.