Studia 54 works to be the absolute best. The international design and architecture studio is based in Saint-Petersburg, Russia.
In order to accomplish this, they have gathered the best specialists in their team. They are proud to embody their clients' dreams in their own unique style.

The trendy interior design studio offers a high class-service and aims to meet the aesthetic needs of their customers.
Discover 2 apartments that perfectly illustrate the reasons for this award-winning studio's success: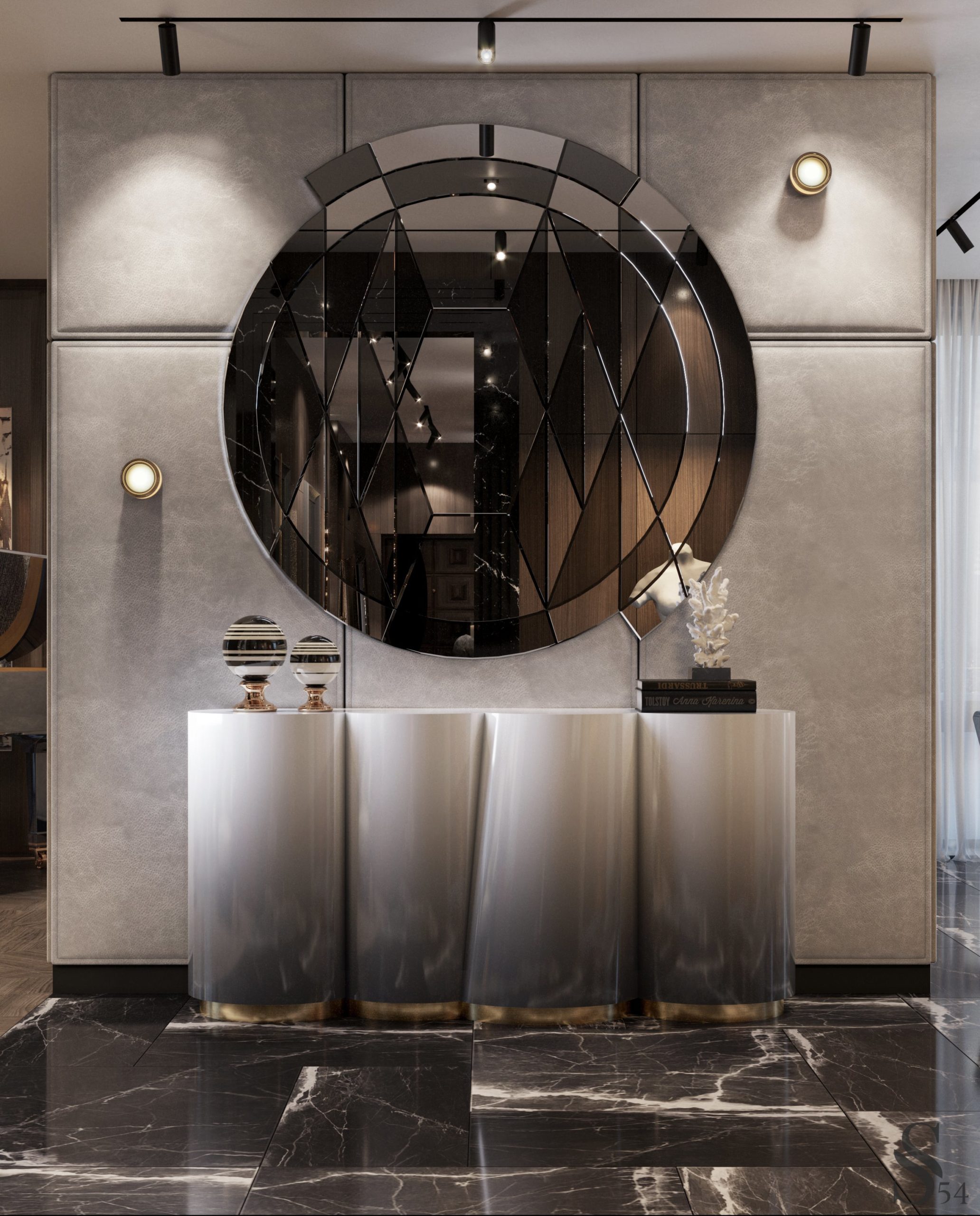 1. Apartment with a terrace in the residential complex "City Park"
This luxurious apartment is our first illustration of Studio 54's impressive portfolio.
Located in the elite residential quarter of Moscow premium class "City Park", it features incredible panoramic windows and magnificent views of the city from its private spacious terrace.
There's a clear atmosphere of exquisite luxury, created by its views and the abundance of light, combined with chic interiors, designed in the studio's unique style.
Luxurious living room
Luxurious furniture, a chic marble fireplace, and stylish lighting elements create the unique look of the living room, whose main accent is its expressive chandelier.
An elegant piano brings a special touch to the interiors.
Timeless classics were harmoniously combined with modern art resulting in the perfect balance of luxury and comfort.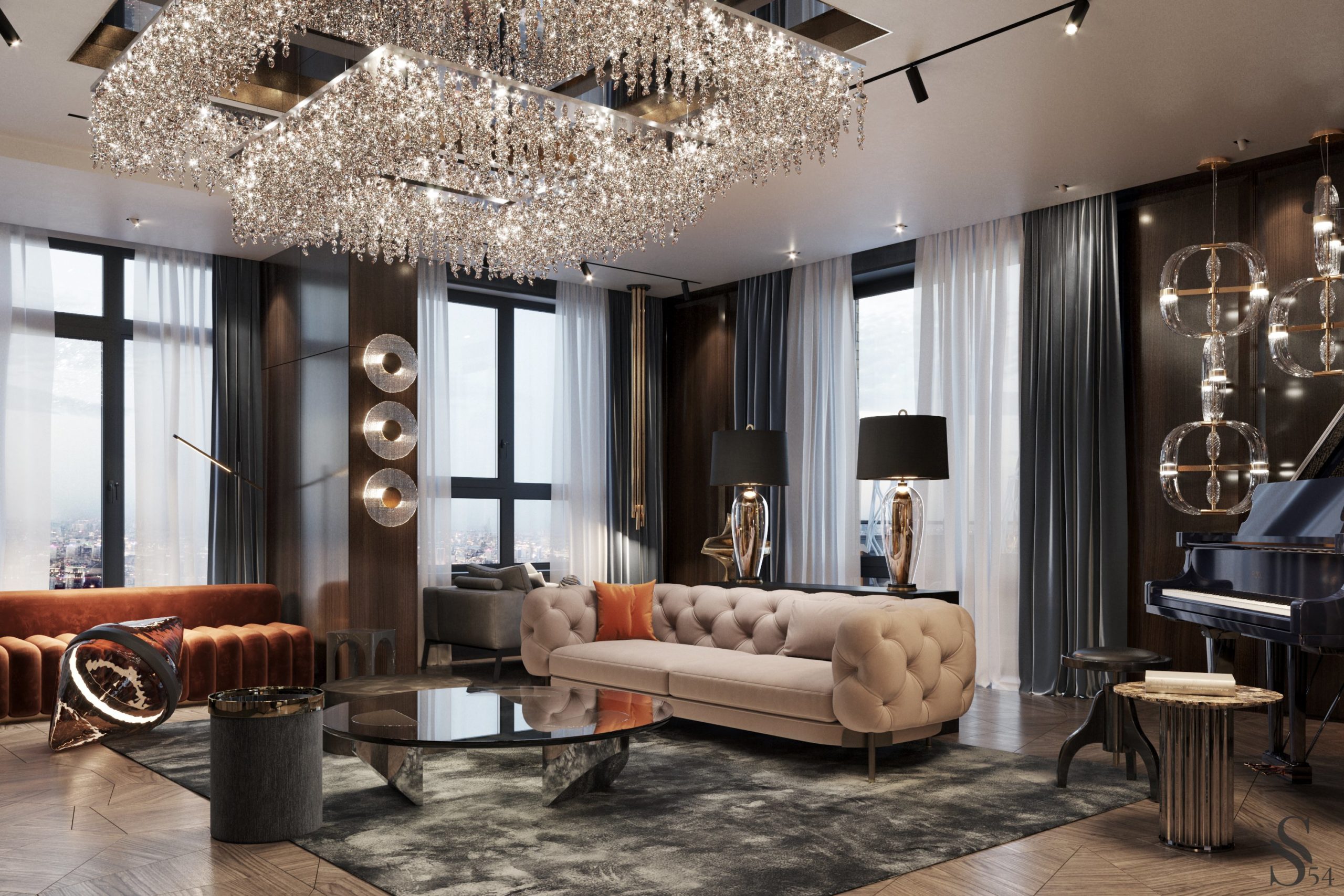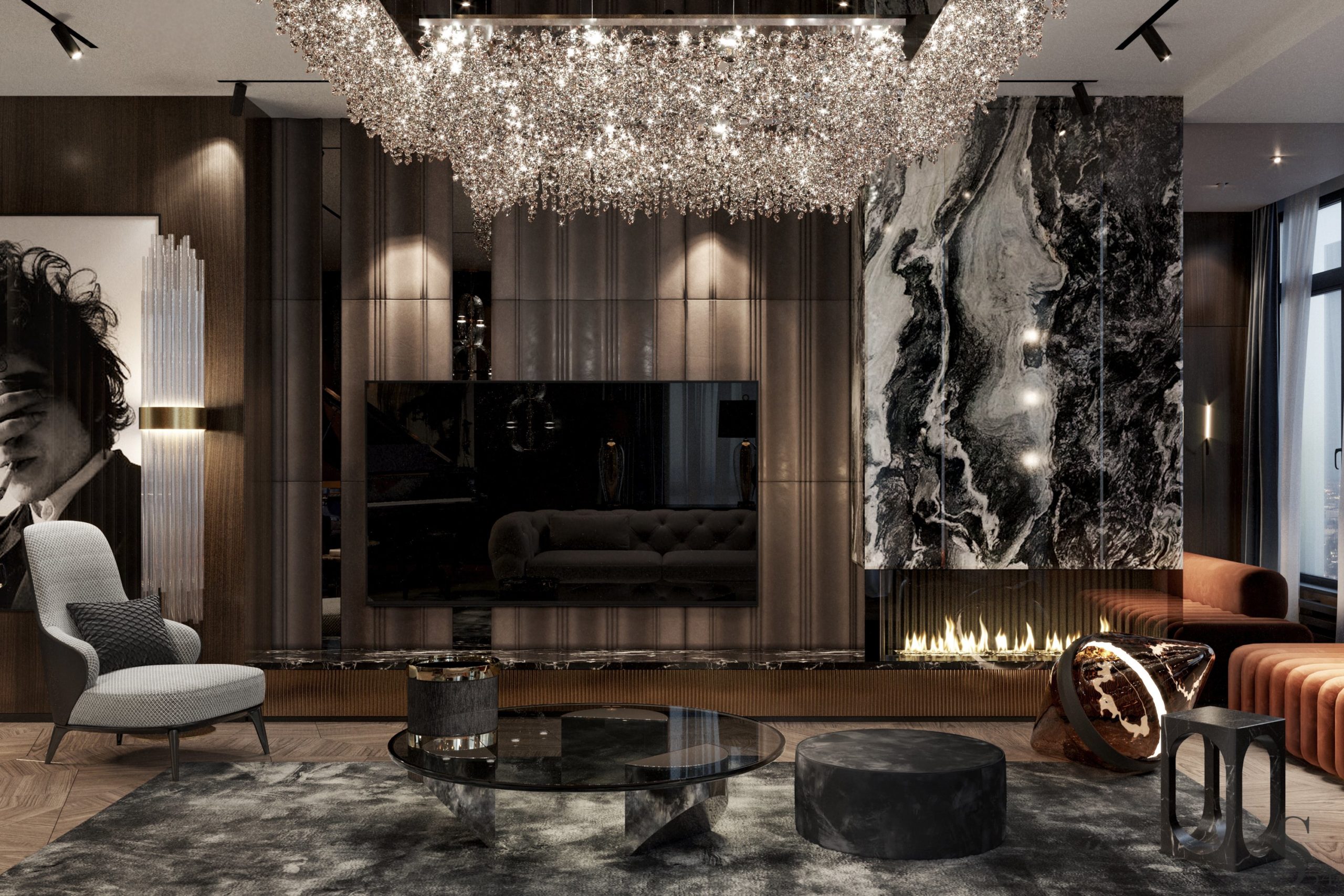 Dining room with dark tones
There's a lot of natural light filling up the interior of the dining room, which made it possible to choose darker tones.
Thanks to this solution, Studia 54 intended to increase perceived comfort.
The extravagant chandelier contrasts with the laconic forms and the luxurious marble floor perfectly complements the set style.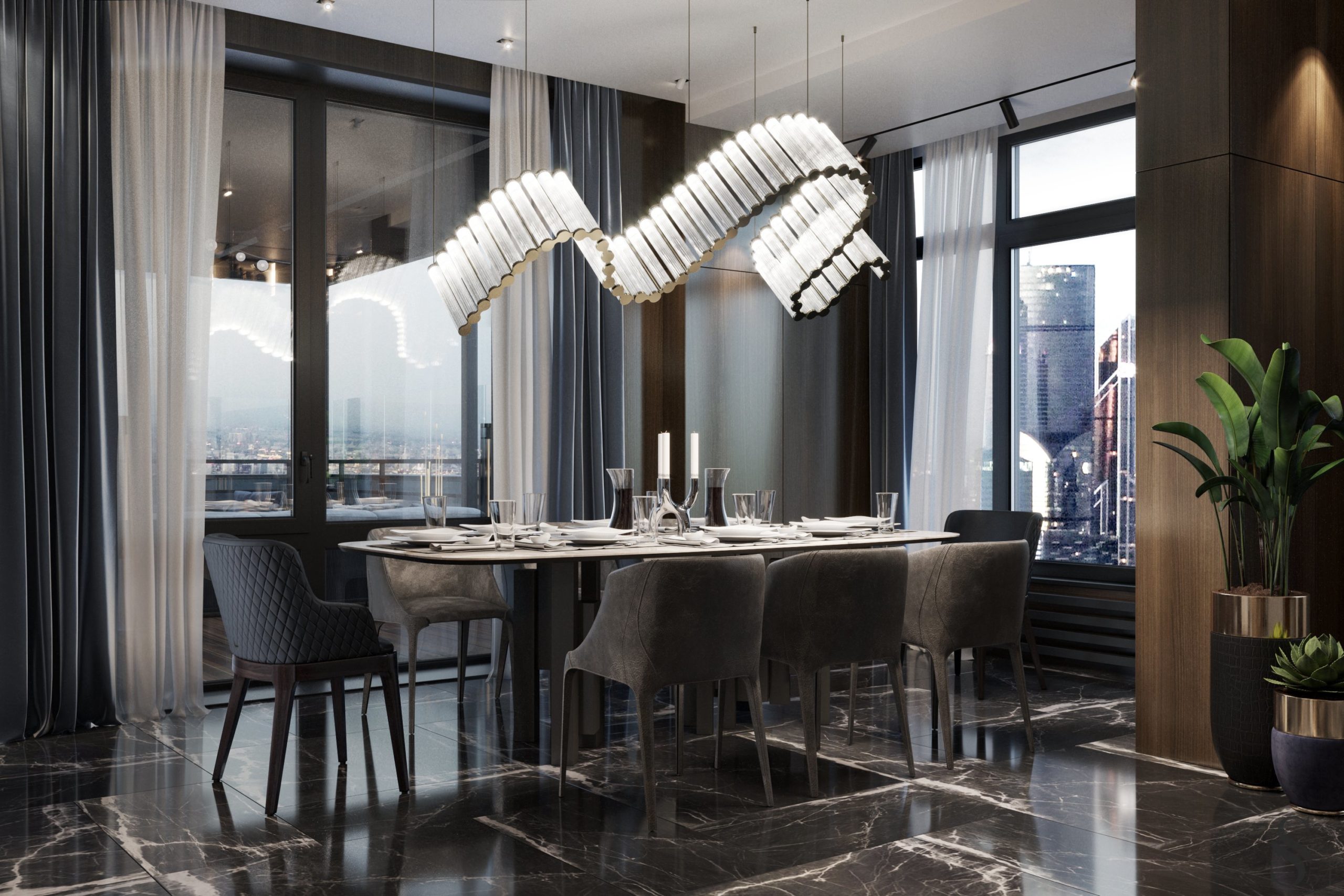 Spacious terrace with stunning views
This spacious terrace is part of the exclusivity of this apartment.
Perfect to enjoy a warm summer evening with friends. its luxurious sofas and small fireplace create a comfortable, relaxed atmosphere.
Through the use of soft lighting, Studia 54 made the atmosphere even cozier. The terrace also features a separate kitchen, that fits perfectly into the space and makes this terrace even more functional.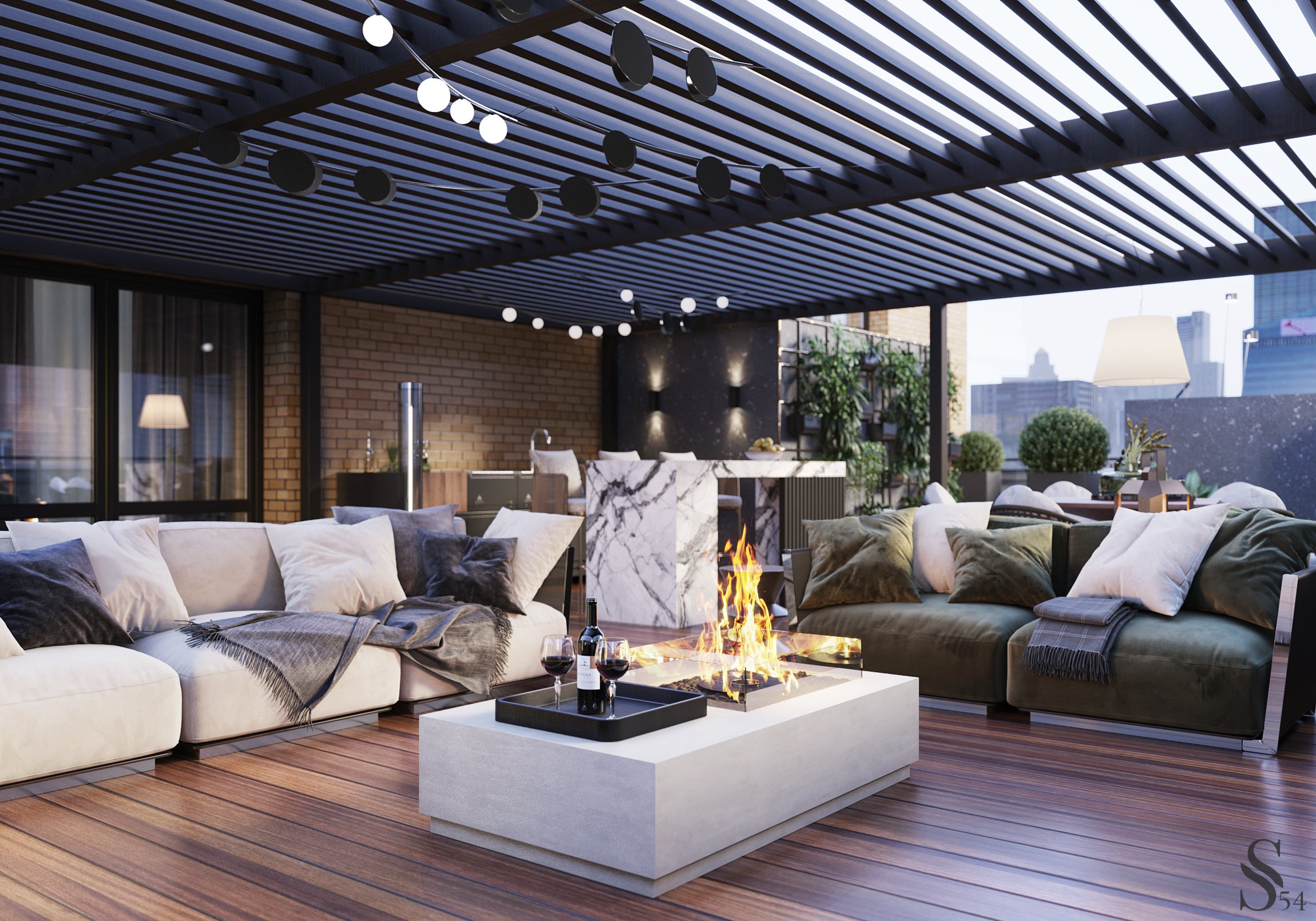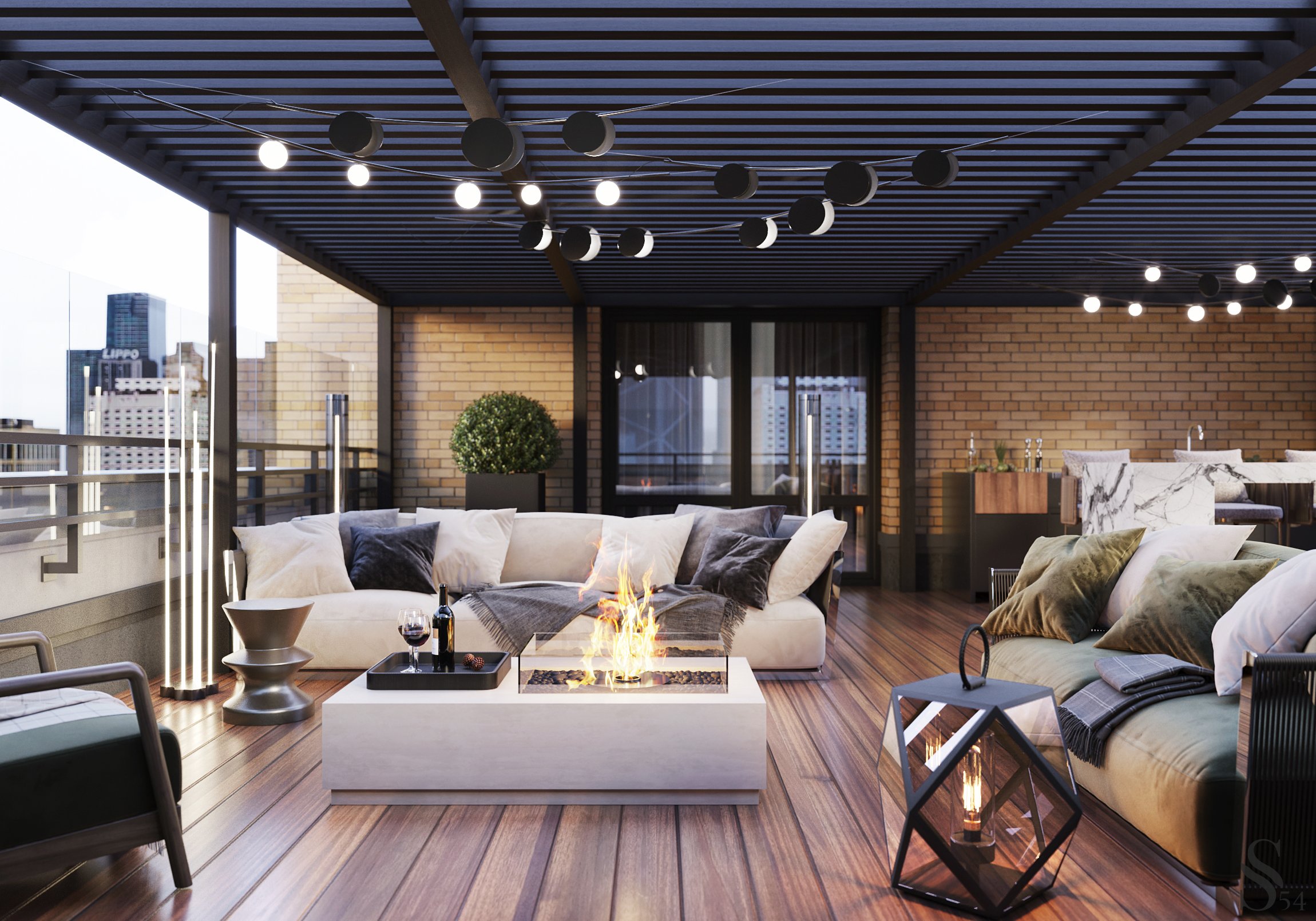 2. Luxury city view apartment in Moscow
This luxury apartment with breath-taking views is located in the new residential complex Capital Towers in Moscow.
Spacious, it is the embodiment of modern luxury, with its well-organized light and expensive materials.
Studia 54's unique style and permanent goal to exceed all expectations, lead them to fully reveal the potential of the interiors in every single project they take on.
Two Level living room
In this luxurious two-level living room there is not a single random detail.
The black glass accent chandelier was custom-made and it complements perfectly the glass aquarium with flowing greens.
The marble fireplace with copper framing and selection of amazing furniture pieces express the luxurious comfort of this living room, typically found in Studia 54's interior residential projects.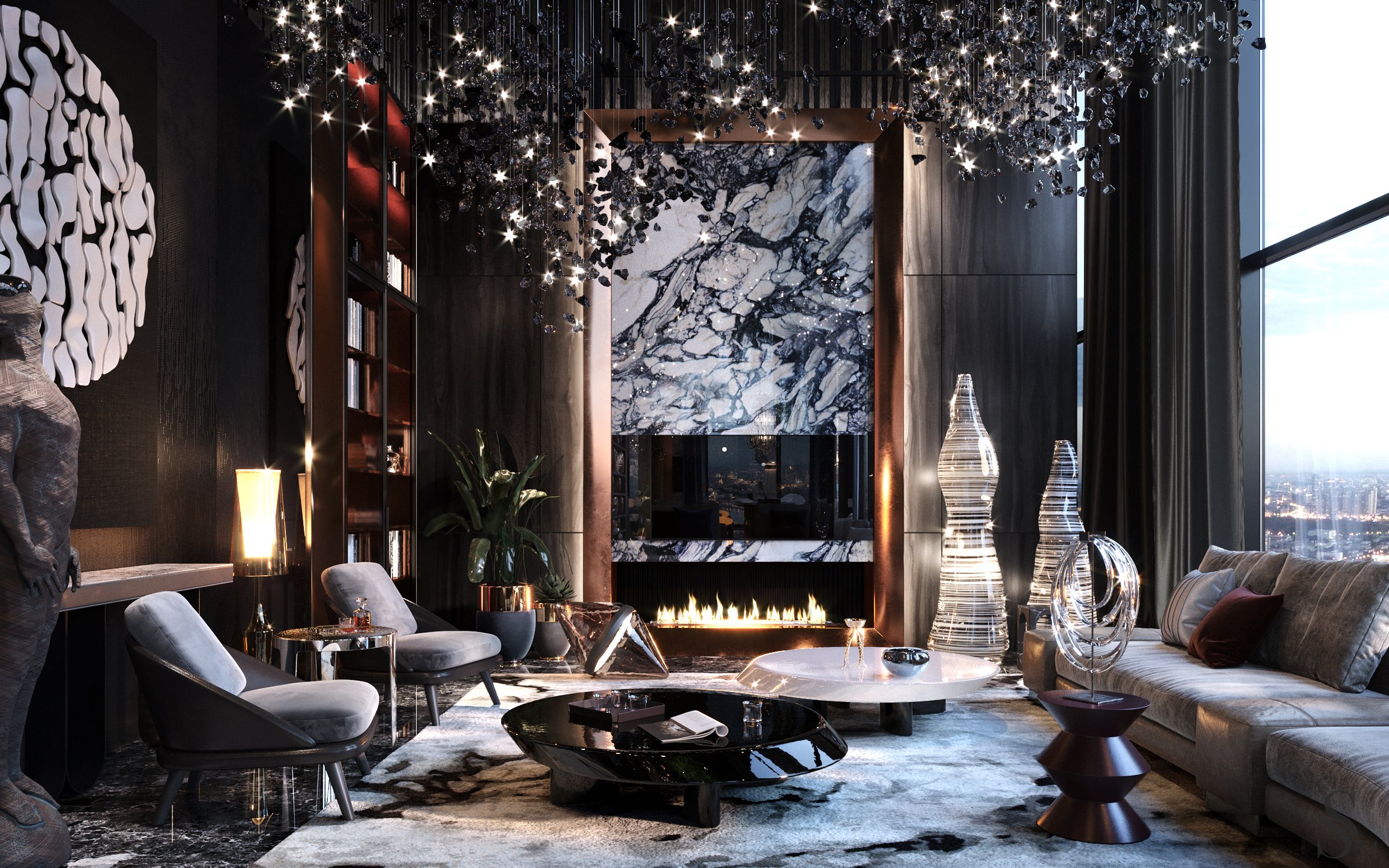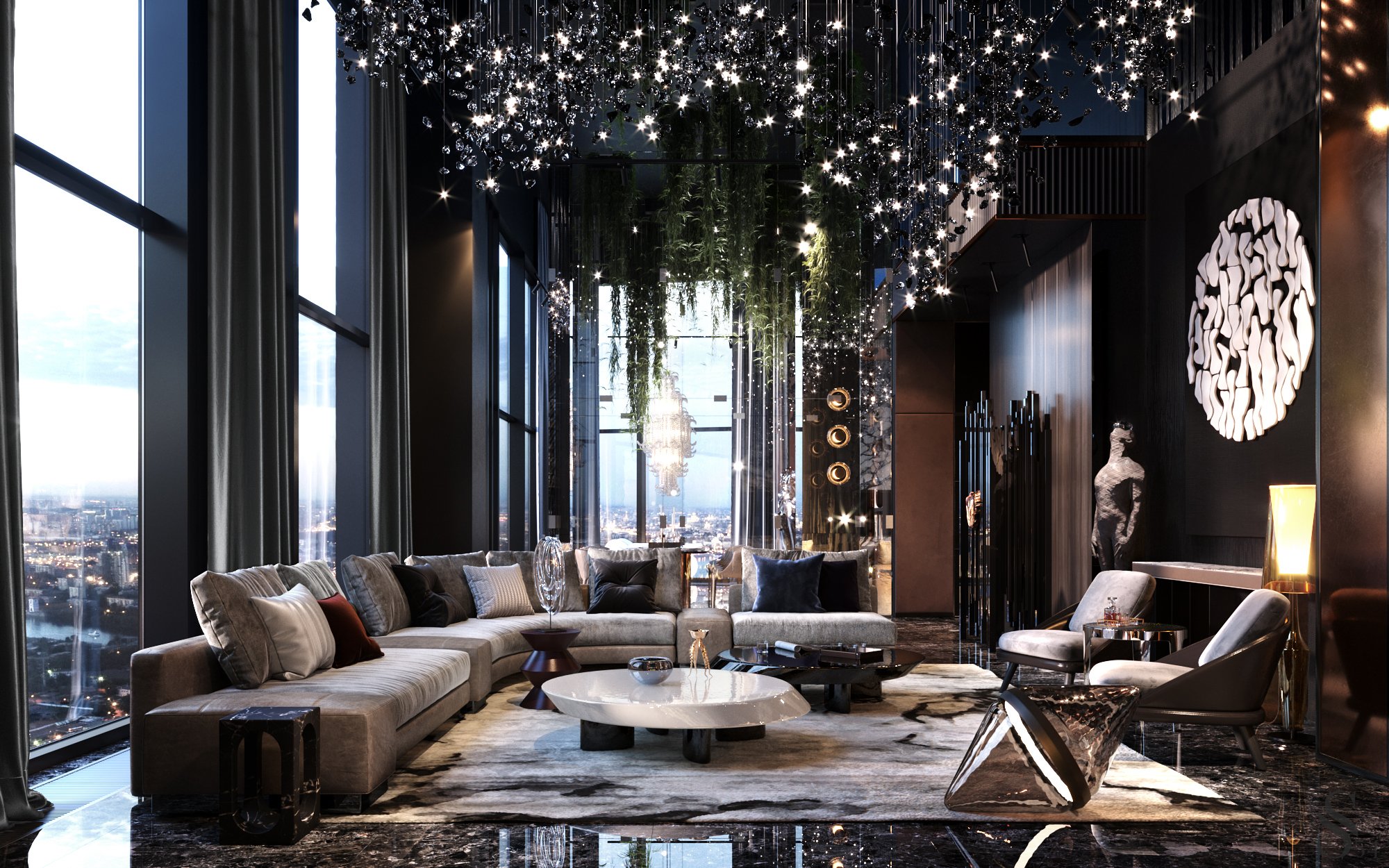 Individuality and sophistication in the details
Studia 54 always tries to incorporate individuality and sophistication in the details of their interior projects.
Good examples of this, from this project, are the jewelry handles, which perfectly complement the design of the cabinet. These items add character to the atmosphere.
A touch of modern art was also added by placing a voluminous picture in gypsum and a unique-looking sculpture. The success of this living room design clearly resides in its balance of colors and textures.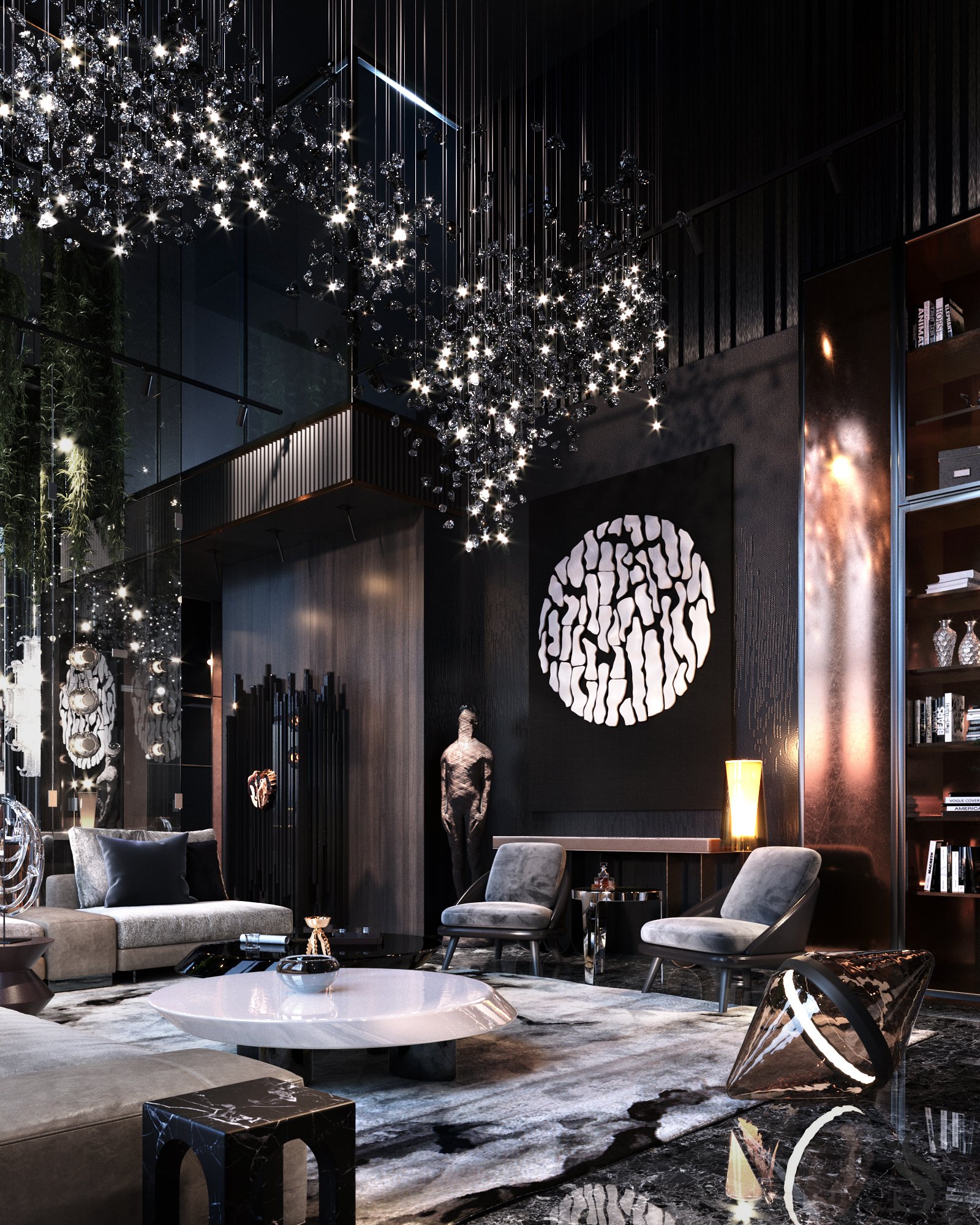 We really hope you liked our article. Feel free to pin all the images to your favorite Pinterest board or to print it and use it on your projects' mood boards. You can also visit our Pinterest boards in order to get more inspirations.
Get more ideas for your projects and find functional, stylish and sizable lighting and furniture choices: