Real plants require more work to maintain compared to fake plants, but they have an irreplaceable feature – more than just decor, they are living beings that breathe and bring vitality to our home.
They require love, care, and attention. In return, they bring more warmth and emotion to the house.
They make it look like it's spring indoors, even during tough long winters. If it's too cold to go outside, why not bring nature home?
If you don't know what real plants to choose, here are some suggestions:

Calathea plant is a beautiful house plant to use around your home as part of your interior decor.They add such a lovely touch of life and color to any home.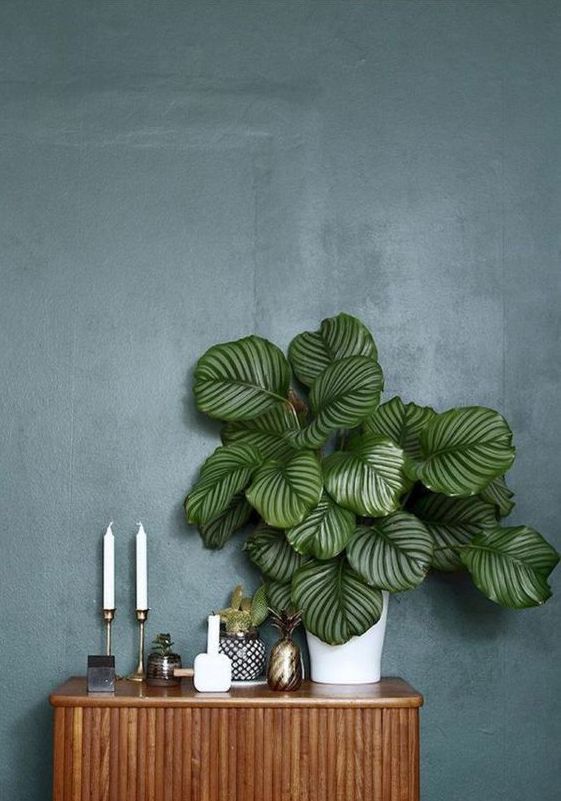 2. The Monstera, popular these past couple of years, is one of those plants that just seems so adaptable, doesn't it?
Whether it's in a modern space or bridal setting, the plant's large leaf adds a graphical punch and updates any space instantly.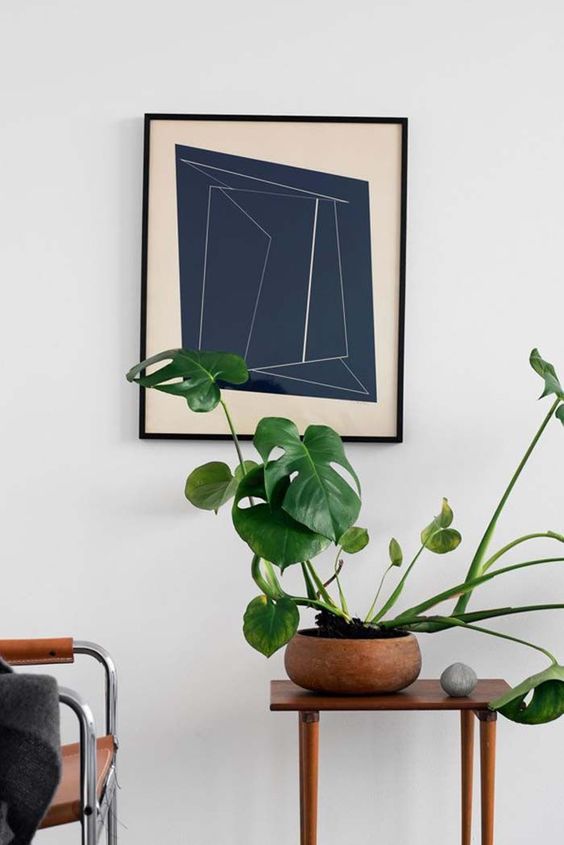 3. Dypsis lutescens, commonly known as golden cane palm or areca palm, makes a lovely focal point with its height and playful fronds.
These plants enjoy indirect sunlight or partial shade, preferably in a well-drained planter filled with loamy soil.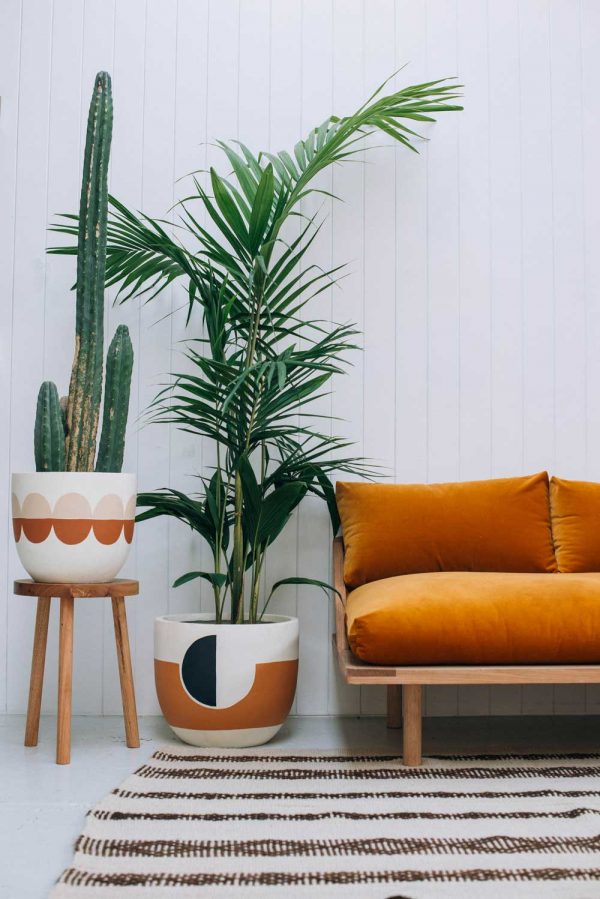 4. Strelitzia nicolai, or the giant white bird of paradise, grows up to 20 feet tall in ideal conditions and certainly tall enough to make an impression in any interior or atrium.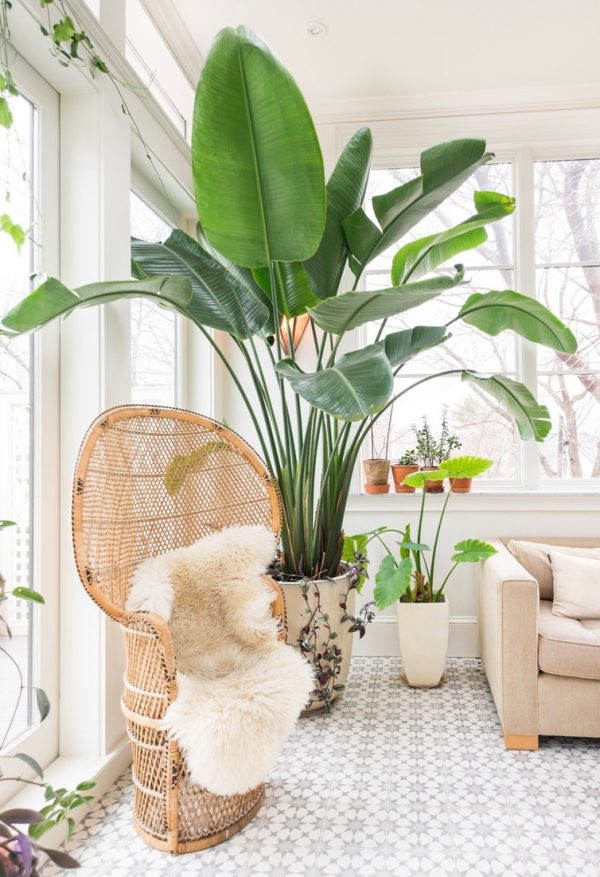 5. What most people know as the snake plant or mother-in-law's tongue, but officially known as Sansevieria Laurentii, is an exceptionally hardy and distinctive plant with high-contrast banding that is impossible to ignore.
These plants grow rather tall and make a great statement piece for low tables.
6. Nephrolepis exaltata is a topical fern that just bursts with energy and volume. These Boston ferns prefer damp high-nutrient soil and bright filtered light.
They look spectacular as a hanging plant, on a pedestal, or even on an ordinary side table. It's hard to go wrong with a fern as gorgeous and hardy as this one.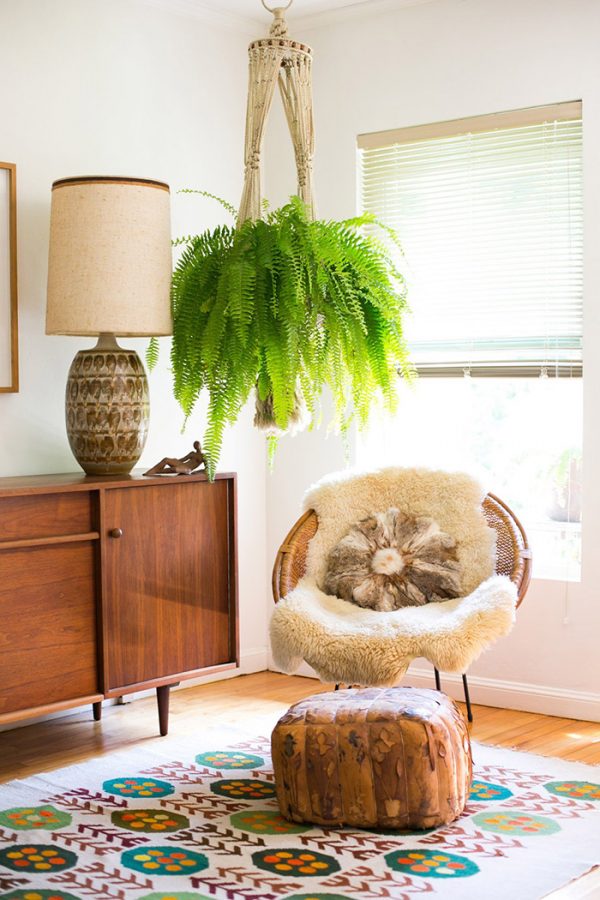 We really hope you liked our article. Feel free to pin all the images to your favorite Pinterest board or to print it and use it on your projects' mood boards.
You can also visit our Pinterest boards in order to get more inspirations.