Are you planning an outdoor dining area? Then you must read our tips. What is the most important thing to think about beforehand? Space, regarding dimension and landscape. It is a limited area such as a balcony or terrace? Or is it a limitless yard full of vineyards? It is an urban landscape or an Italian country field? Will the outdoor dining area guest dinner party and big reunions or just a casual family lunch on Sunday?
Even though there are many questions – and many answers to each of them – we carefully reunited the main points to take into account when designing an outdoor patio. Namely, functional, aesthetic, and… comfort! On an outdoor patio, nothing is more important than to be comfortable. Therefore, here are the outdoor dining golden rules.

INDOOR-OUTDOOR DINING AREA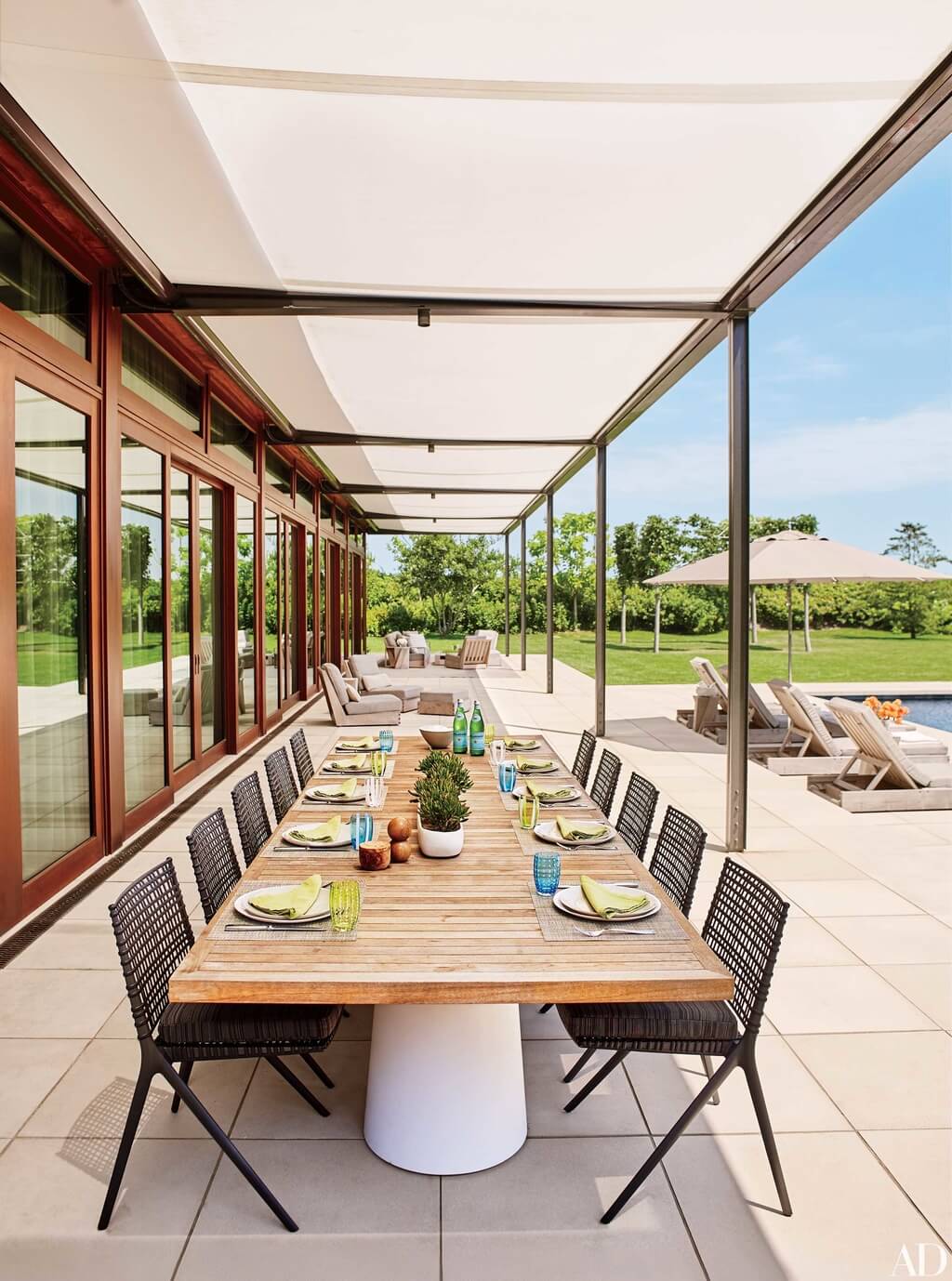 It seems to be a shame to design a stunning outdoor living area and only taking benefit from it in warmer months, right? If you're designing an outdoor dining area try to make it an indoor-outdoor patio. A greenhouse or an interior garden will do the purpose, and outdoor dining in a covered terrace as well. The goal is to take advantage of nature and outdoor living throughout the entire year, Winter included.
Starting off the day by having breakfast under the winter sunlight will make the day worth it.

EXTRA SITTING AREA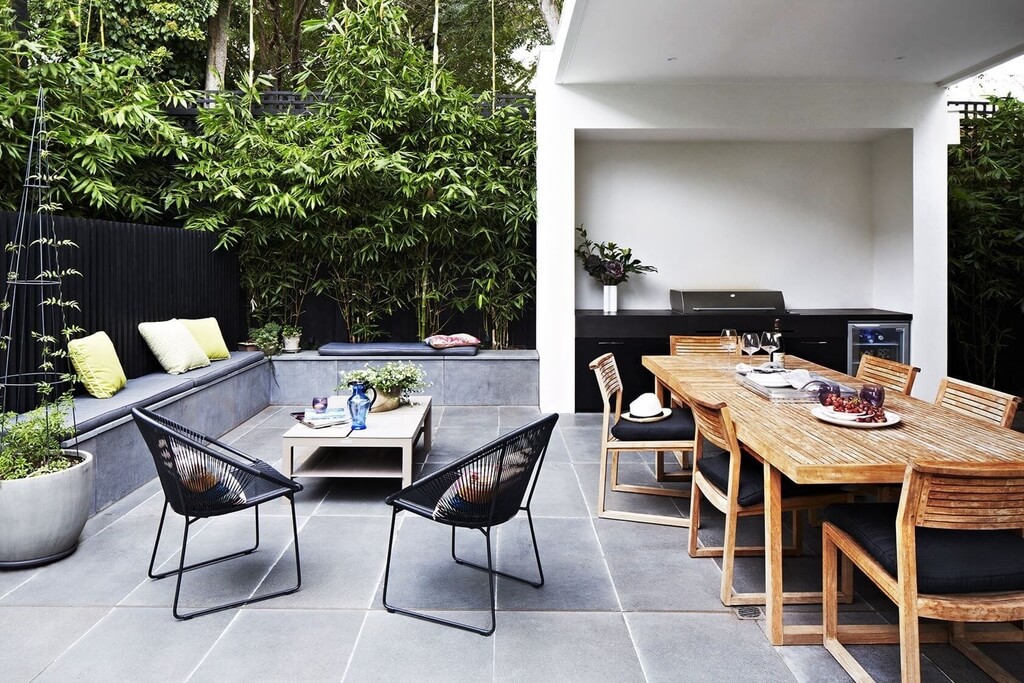 If the outdoor area has enough space, create an extra sitting next to the outdoor dining area. Not all eating meetings will be the same. Adding a sofa or a set of armchairs and some side tables next to the dining table will invite your guest to have a drink or enjoy the starters in a more informal way. Furthermore, you can finish that glass of wine laying on an armchair instead of the table. So much better, hun?
ROUND TABLES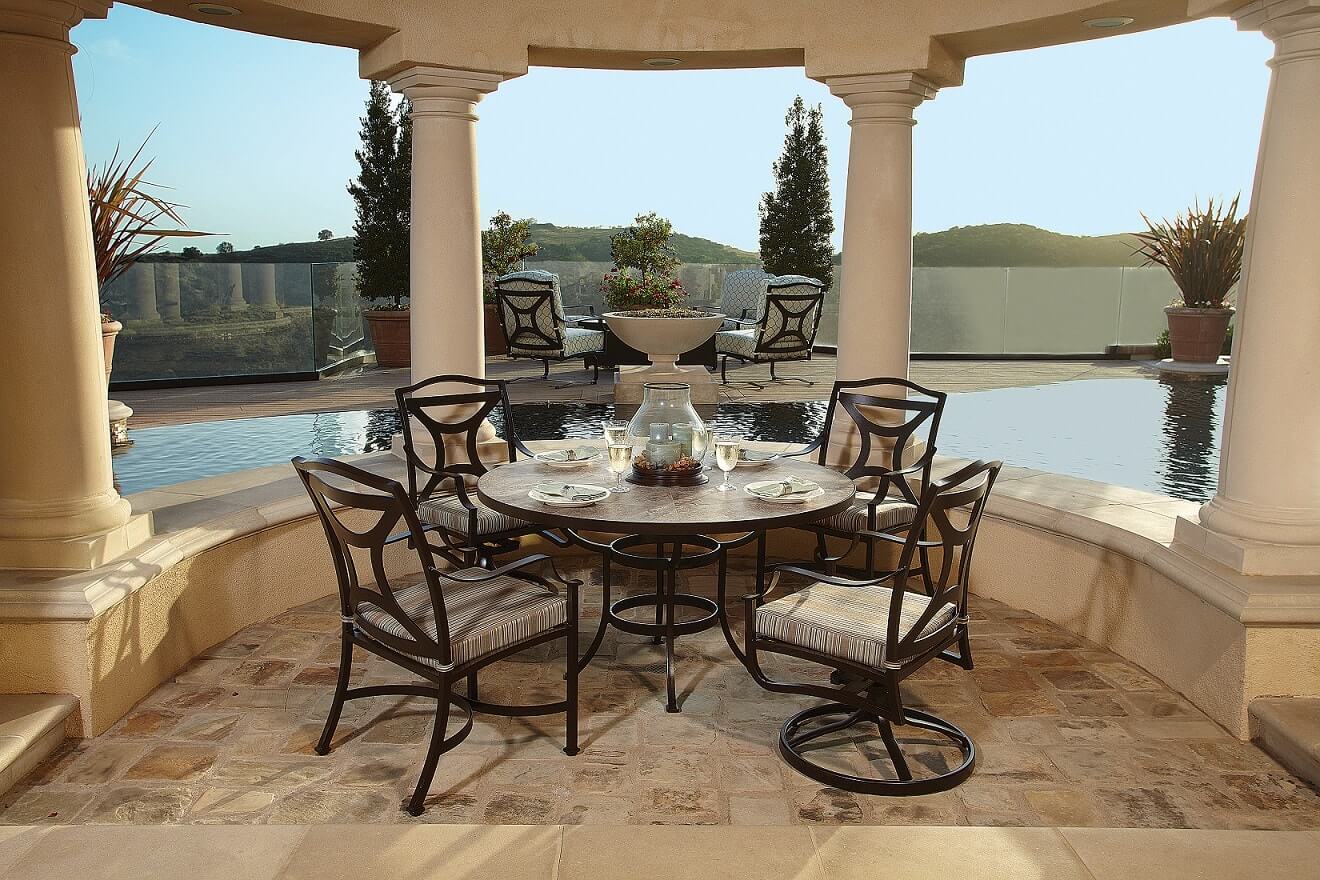 When designing outdoor living spaces, why go for round tables? Round tables are more involving, therefore it will enhance your surroundings. Your outdoor dining area will merge with your patio or yard. Outdoor round tables are the best option for casual outdoor dining. If you aim to design a space for a family to eat daily on warmer days, you should really consider a round table. Additionally, they will be less demanding when it comes to side furniture, so they are also a good option for small outdoor patios.
PROVIDE SHADE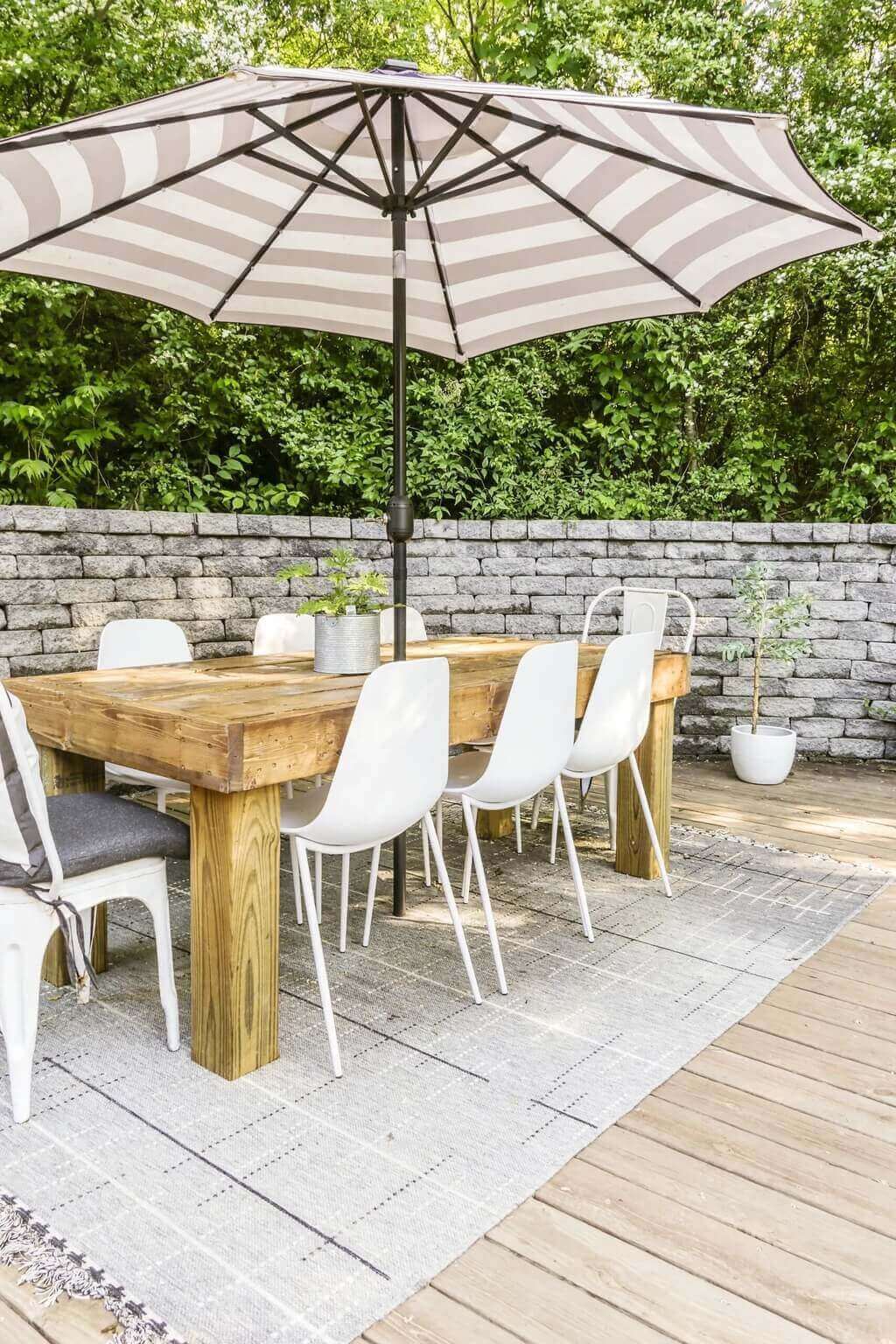 Thinking about outdoor dining instantly leads us to a warm and romantic summer night, right? But what about that reunion lunch? Designing outdoor patio ideas imply designing spaces that will be comfortable. Eating must be pleasurable, and no one likes to it surrounded by mosquitos or burning under the sun. It is crucial to add umbrellas to your outdoor dining area. Hommés Studio has launched two side tables that dual as parasol base. They are luxurious and discreet ways of providing sufficient shade to enjoy outdoor lunch.
MATCH THE OUTDOOR DINING AREA WITH INDOORS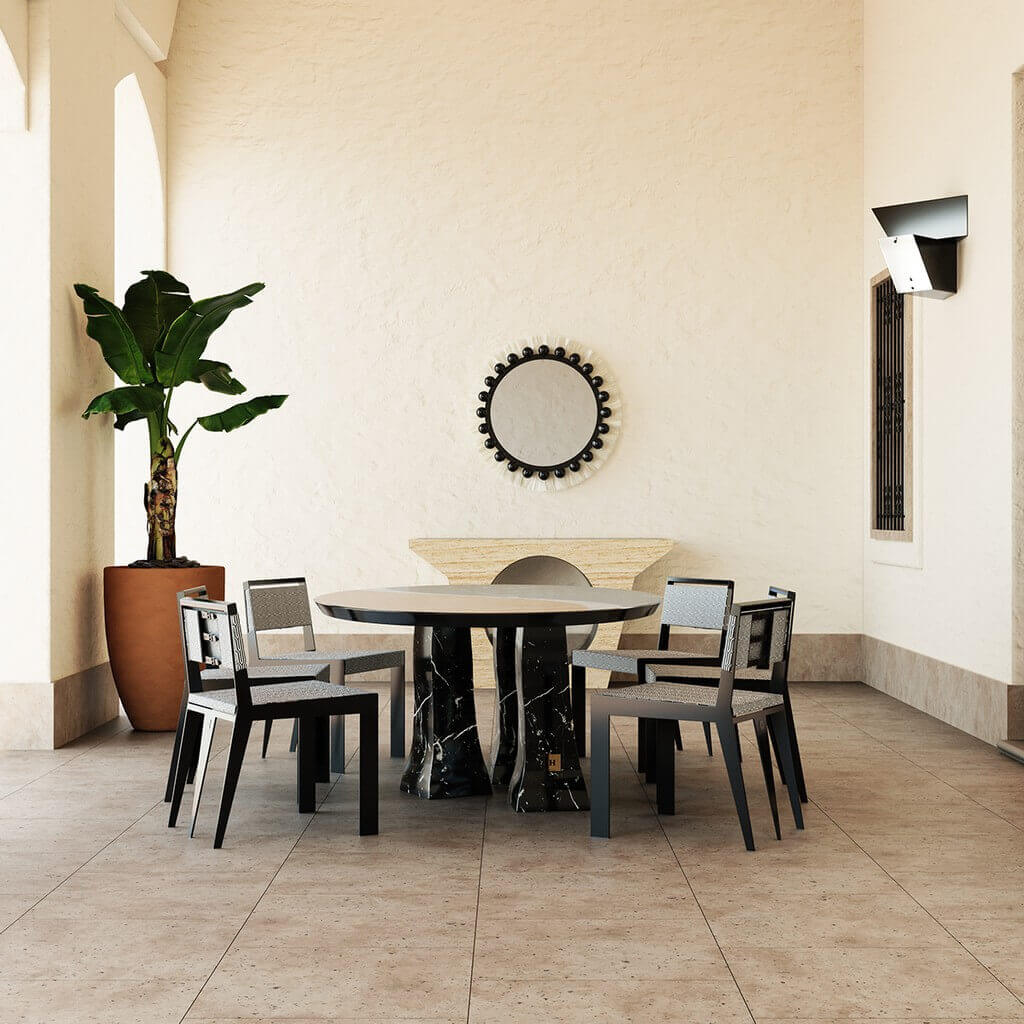 How is your outdoor area? Is it big or small? Full of greenery or surrounded by a rusty area? No matter the overall look of the outdoor area, you always should match the outdoor living design with the interior design style of the house. Many luxury furniture brands offer customization options, even custom-made furniture pieces, that with simple changes will make both indoors and outdoors look like home.
LIGHT IT UP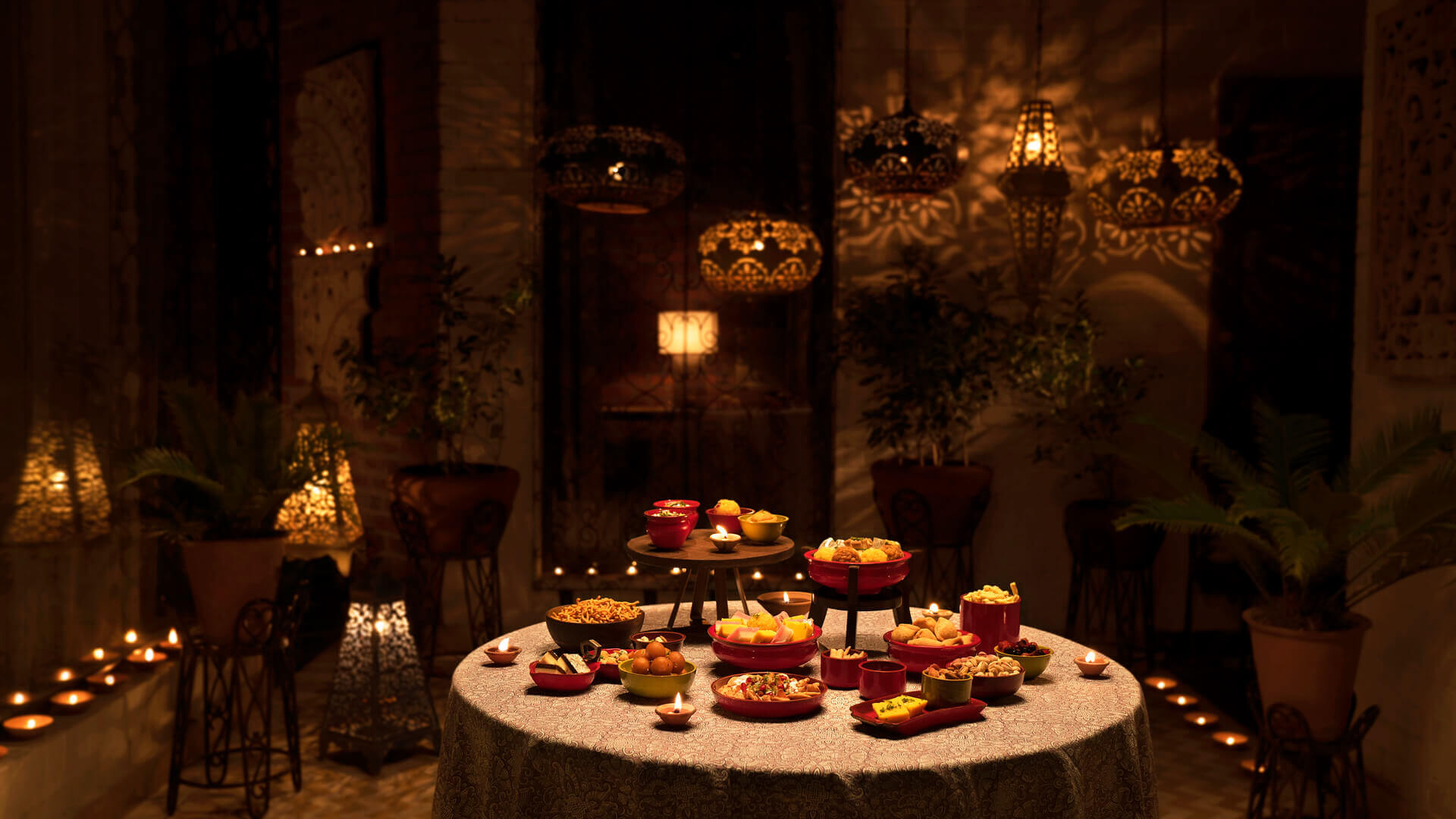 One of the most important things when planning an outdoor patio is… light. And it is no different for planning an outdoor dining area. Despite low and warm light being very pleasing in dining, and outdoor area demands more caring and planning. In this manner, place the dining table next to a wall so you can design lighting in a hypnotic and romantic manner.
A couple of wall lamps will do the purpose of illuminating the dining table and adorning the area. But in case your dining table is in a fully open area, consider some floor lamps. In fact, in a big yard, you can delimitate the dining area using lighting design.
No products were found matching your selection.
WARM IT UP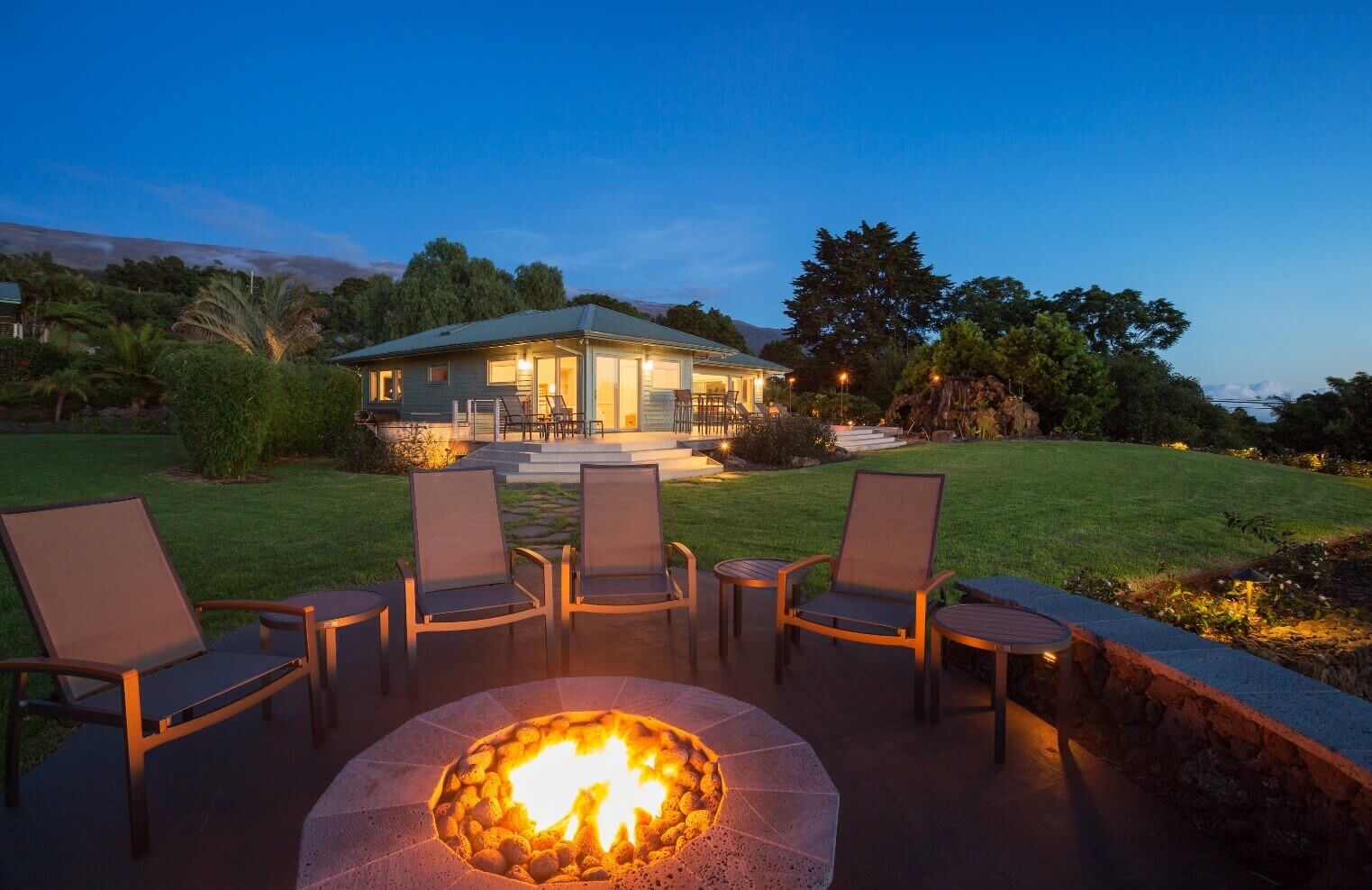 Don't let the mood of your dinner party cool down once you're feeling full. What are the advantages of an outdoor fire pit? Well, it will provide heat on a colder summer night while is highly aesthetic. A fire pit will also invite guests to sit and engage in intimate conversations. A great idea to create a Summer night to remember.
We kindly advise you to pour some licquor and to play Sade.

Did you find our article useful? If so, take a read on multifunctional outdoor furniture. It will help you on pulling off the perfect dining area as well!
Discover our entire luxury outdoor furniture collection here.