A journey through the metaverse, NeoCraft METAMORFIK House brings back the romanticism within the Arts and Crafts movement, providing a virtual tour that leads to a fantastic experience.
HOMMÉS Studio, alongside TAPIS Studio and ACH Collection, created a unique experience to help you to explore the design styles and have the right amount of inspiration for your upcoming interior design projects. Combining technology and interiors, the result is three incredible virtual tours; NeoCraft METAMORFIK House is one of these experiences. In this article, you will discover everything about it – from the background inspirations to the beautiful furniture you can find during the METAMORFIK virtual tour.
HOMMÉS STUDIO AT DECOREX
Before exploring the NeoCraft METAMORFIK House virtual tour, you should know more about the context that helped create this wonderful experience. Everything started with the participation of HOMMÉS Studio at Decorex London 2022. For the event, the design furniture brand presented the METAMORFIK House, a meta-exhibition exploring interiors' future vision.
The event translated an ultra-modern way of looking into art movements and design philosophies relevant to our zeitgeist. HOMMÉS Studio presented METAMORFIK House physically at DECOREX London 2022 and digitally with an exclusive virtual tour.
METAMORFIK House virtual tour presents an innovative and unexpected reimagining of classic designs frequently used in furniture and interior design. The experience is based on design movements: Art deco, Maximalism, Mid-century modernism, and Arts and Crafts.
The exhibition invited interior designers to discover the future vision of interiors by blending virtual and real experiences. While at booth G144 of the DECOREX London, the visitors found unique furniture, stunning rugs, and beautiful accessories; three virtual tours expanded the experience by providing a journey to classical styles with a unique reinterpretation.
Decorex has come to an end, but the good thing about virtual experiences is that they continue to be available and can be accessed from anywhere. The virtual spaces created by HOMMÉS Studio allow you to explore unique interiors in the comfort of your home. NeoCraft METAMORFIK House virtual tour is waiting to be discovered.
METAMORFIK HOUSE VITUAL TOUR
Imagine exploring all the little details of a specific room even though you are not there – a few years ago; it would feel impossible. Still, thanks to technology now, you can discover incredible spaces. A virtual tour can make you explore any area like you were there. At METAMORFIK House virtual tours, you will explore different design styles in unique interiors.
METAMORFIK House virtual tours are based on design movements, such as Art deco, Maximalism, Mid-century modernism, and Arts and Crafts, and simulate a provoking and creative interpretation of this style in the interior design.
METAMORFIK House virtual tour provides a journey through the design styles with the help of three meta rooms – where each one has an exclusive virtual tour: NeoGothic, NeoModern, and NeoCraft.
NEOCRAFT METAMORFIK HOUSE: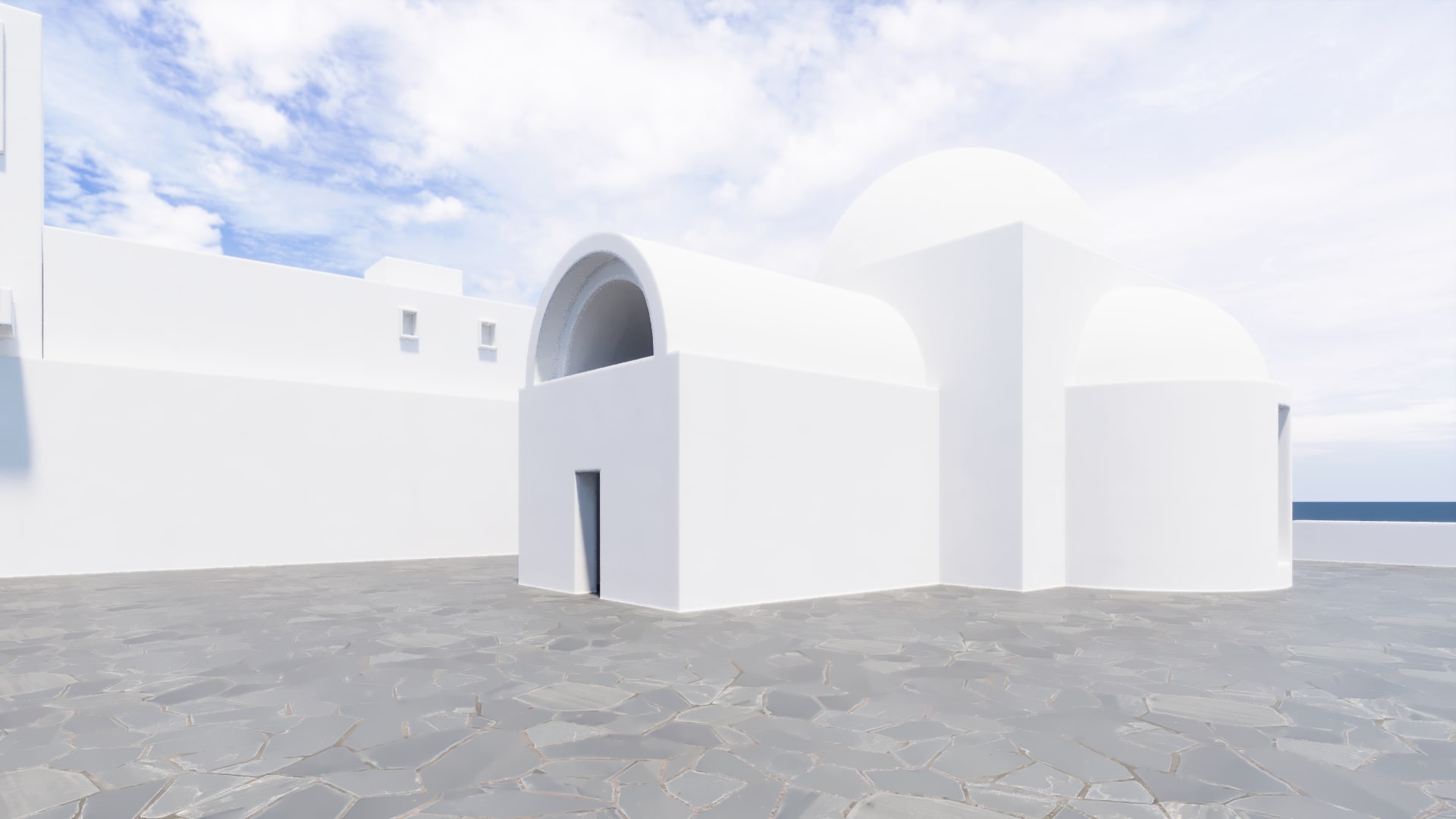 THE INSPIRATION
Inspired by William Morris, a revivalist of traditional textile arts and manufacturing, who, alongside John Ruskin, founded the Arts and Crafts Movement during the Industrial Revolution, the NeoCraft METAMORFIK House virtual tour presents a dramatic visual expression highlighting handcraft furniture, rich textiles, and beautiful patterns. An enchanting scenario to inspire and pay homage to the beauty of the craft.
THE VIRTUAL TOUR
The NeoCraft METAMORFIK House virtual tour brings back the romanticism within the Arts and Crafts movement. The space focuses on simplicity and classics to achieve a timeless home concept. It's a home with minimalist architecture and modern style; quietness is thick and tangible, leaving your mind at ease and the feeling that life is simple.
NeoCraft METAMORFIK House virtual tour will take you on a beautiful journey of the Arts and Crafts movement, sharing a unique story full of beautiful details. During the tour of this charming space, you will discover stunning reinterpretations of design styles – from minimalism to modern style, but with the same essence.
Step into this virtual tour is like entering a dream, where nude tones and charming details bring the beauty of the living. At the entrance, a stunning hallway welcomes this lovely space where the Billie Console Table in Travertine is paired with the iconic Ibiza mirror, giving a flawless look to the home. The travertine's natural color adds a moment of soothing sophistication to the modern hallway design.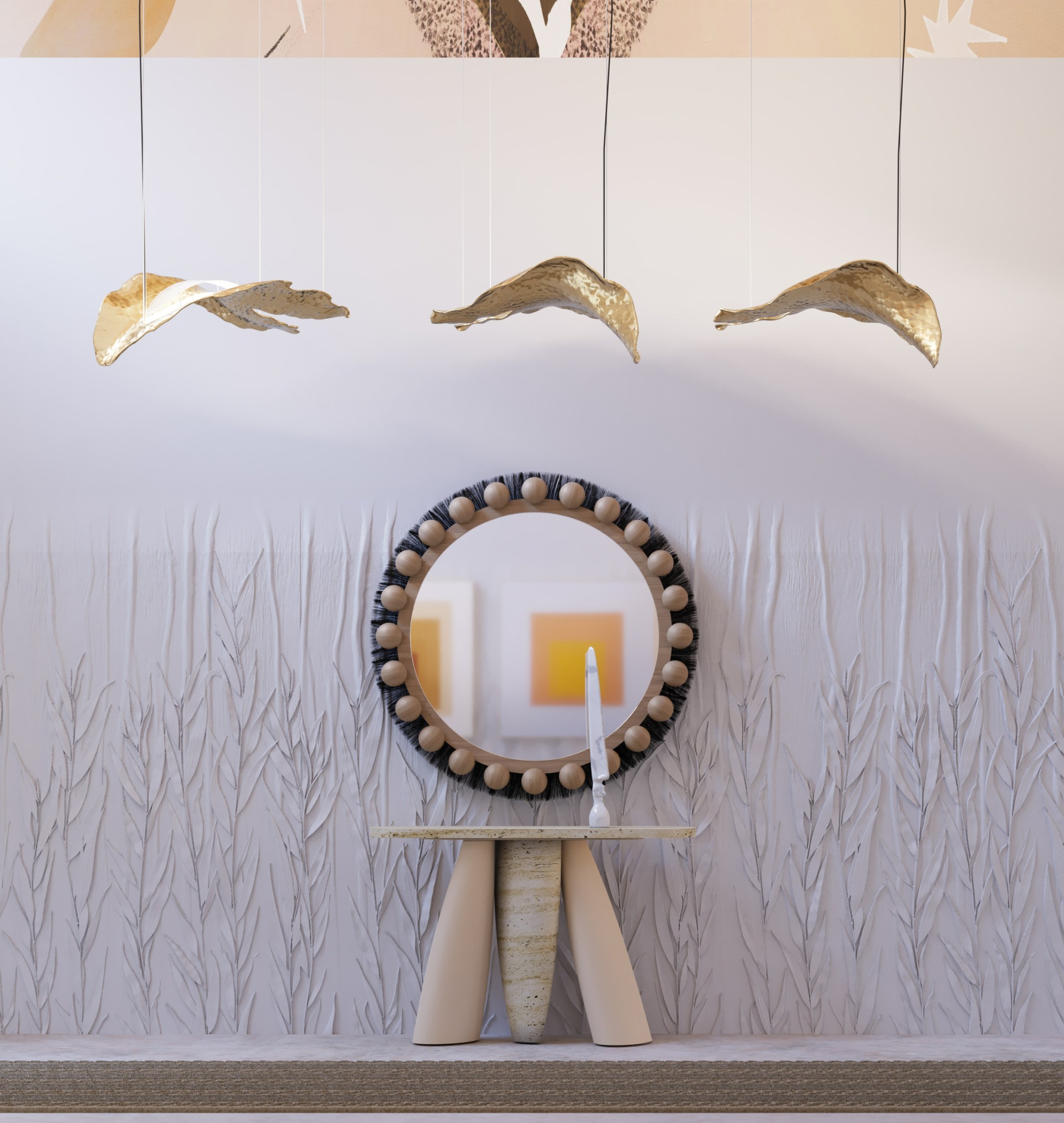 Leafus Suspension Lamp

Suspension Lamp 5.400,00

€

Ibiza Mirror

Mirror 2.600,00

€

Billie Console Table Travertine

Console Table 9.900,00

€
The NeoCraft METAMORFIK House continues the tour with a charming reception, blending the texture of the walls with the curvy shapes of the Cadiz bench. Luxurious yet effortlessly, the wavy silhouette of Cadiz Bench brings movement and futuristic flair into a minimalist interior design. On the wall, the Ribon Wall Lamp has a simplicity of materials and construction that emanates a warm and seductive light.
Somewhere between cream tones and rich textures, the charming NeoCraft METAMORFIK House virtual tour also transmits the beauty of the home in a beautiful living room and a stunning dining room – where natural materials, craft works, and cream hues show the essence of the arts and craft movement in a new perspective – blending modernism and minimal vibes.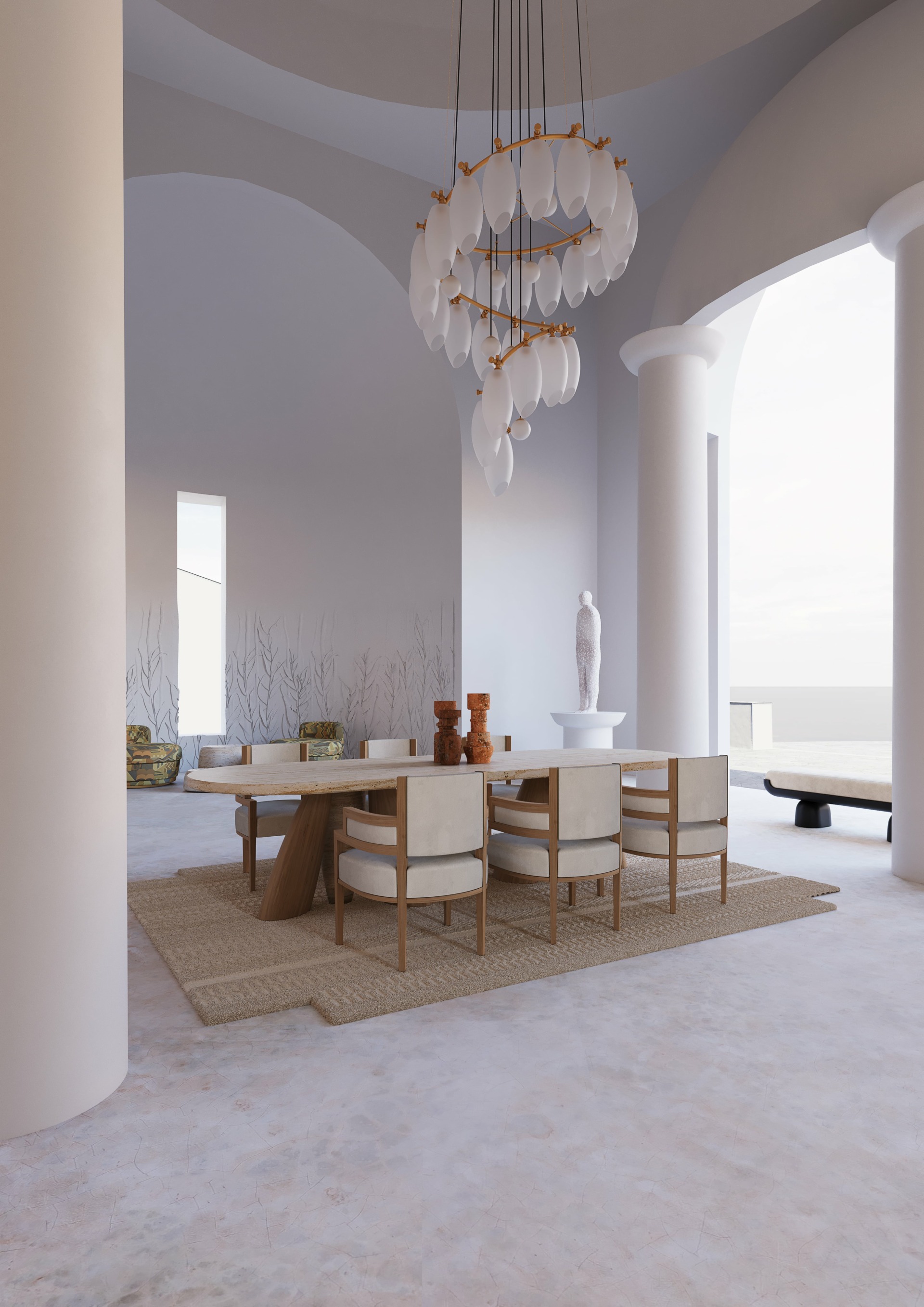 Billie Oval Dining Table Travertine

Dining Table 22.900,00

€

Lunarys Round Center Table

Center Table 8.700,00

€
After the NeoCraft METAMORFIK House tour, we can assure you that you will find beautiful inspirations for your upcoming projects. Explore this room and all its details at our METAMORFIK House virtual tour. Also, check out our complete content about METAMORFIK New Products from HOMMÉS Studio at Decorex 2022 to see the main products that were part of the exhibition.