The best Miami projects that combine art and design. The most famous city in the world has given us new Miami projects to influence with its stunning skyline, opulent malls, Art Deco architecture, and premium hotels.
Art brings a house's personality and character to life. Combining a variety of moods and styles, patterns, colors, and textures can get through artistic efforts to stress and highlight a client's individual preferences in their daily lives. The new trend of mixing modern and vintage furniture gives the clients' homes a timeless vibe. Many designers use this layout, and the upcoming Miami projects will show it.
Art And Design Combined
In a recent design for a Miami home by Cristina Hoyos and Melanie Weber, they incorporate the sentimental artifacts and prized decor that the homeowners wanted to be displayed in their new home. They wanted to emphasize their artwork, the inside and exterior lighting, and the walls—stunning project outcome with the coexistence of modern art and antique furniture.
The emerging trend of modern and vintage furnishings creates a feeling of timelessness in the clients' homes. Many designers make use of this arrangement.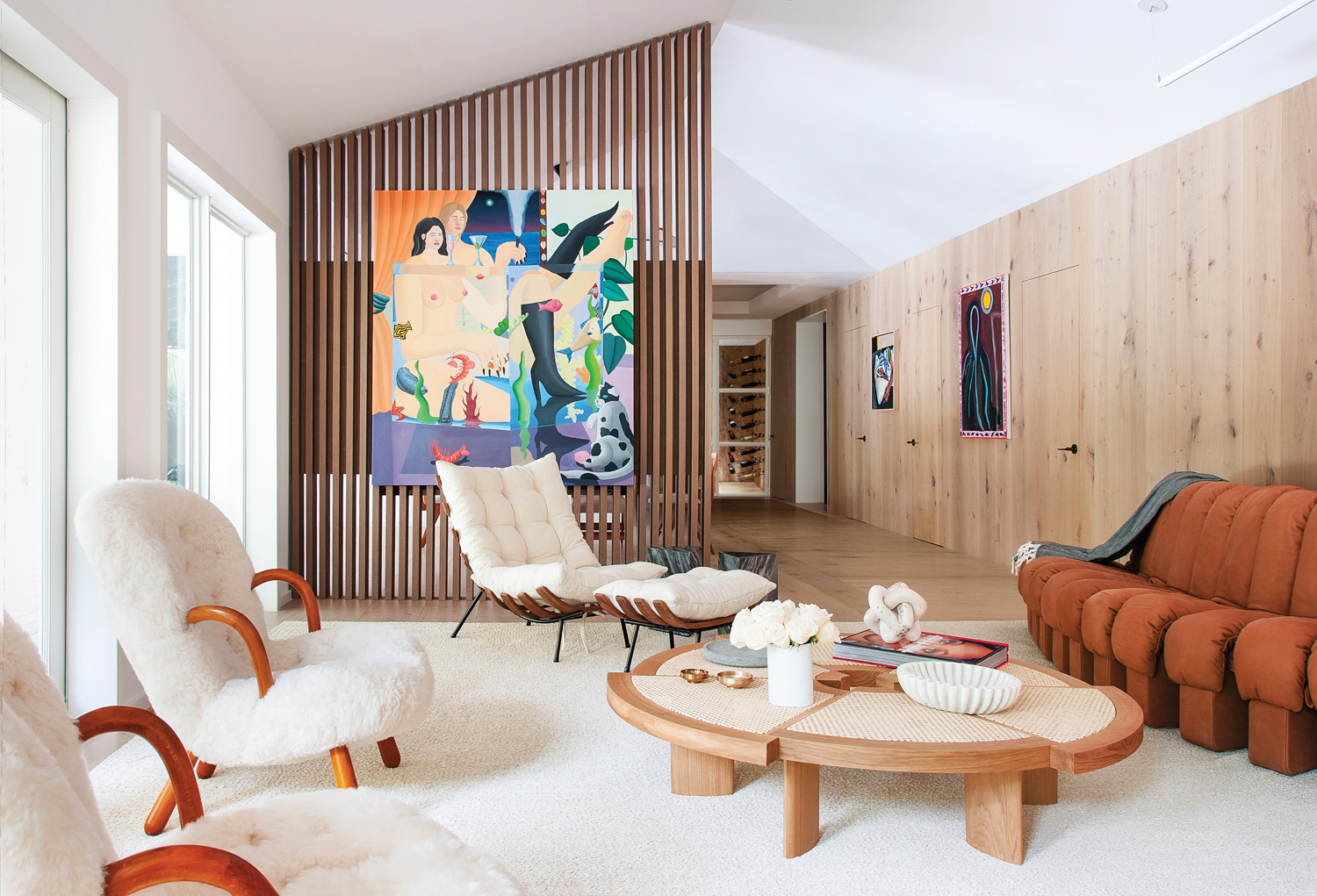 The architect Alfonso Jurado and the builder Eduardo Arenas collaborated on the renovation of this house. It was required to remove some of the primary walls to allow in as much light as possible and create a more open plan.
Although most of the walls were painted white to provide a neutral backdrop for the art, the owners embraced a feature in their Miami projects that the designers recommended to warm up the home's museum-like appearance. The room's flush frameless doors are hidden, giving it a seamless appearance. The designers employed vintage furniture to create a posh yet homey atmosphere without detracting from the art. One of the homeowners' husbands "realized he enjoyed this design and could collect objects like art," according to the designers.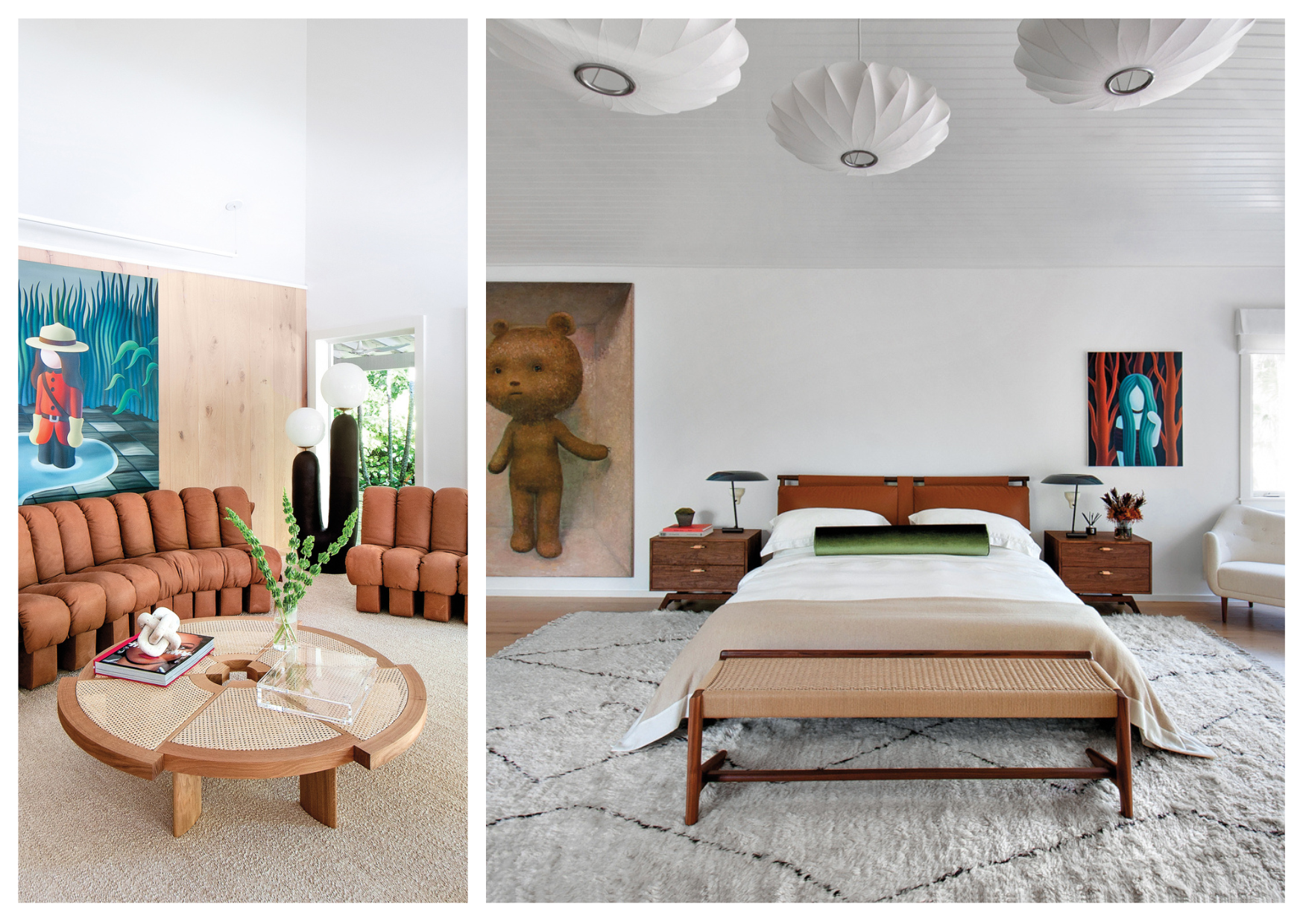 The design team combined modern pieces with vintage-inspired accents, such as the dramatic light fixtures and the curved leather sofa in the living area. To view the art, you can go behind furniture because these pieces float, similar to those at a museum, according to Weber. In accord with the rest of the house's sophisticated whimsy, art is also evident in the kids' playrooms and bedrooms. According to Hoyos, "We wanted objects that will last so the kids may grow older with them."
The intention of this project by The Bo Casa was to do a comfortable museum-like home. In this Miami project, the family will be surrounded by their collection of furniture and artwork. The design aesthetic was a mix of midcentury modern and eclectic. We have made some furniture recommendations due to this design's idea.
Alice Armchair

Armchair

$

7.052

Luminous Wood Floor Lamp

Floor Lamp

$

5.546
Maximalism meets minimal
This Florida-based interior design Miami project was done by The Bo Casa, which Ritzy Christensen owns. It features a simple aesthetic with lots of glam elements.
The opposites attract each other. These were the widespread beliefs when creating this modern interior design which helped create a unique space full of charm and glam inspired by the couple homeowners.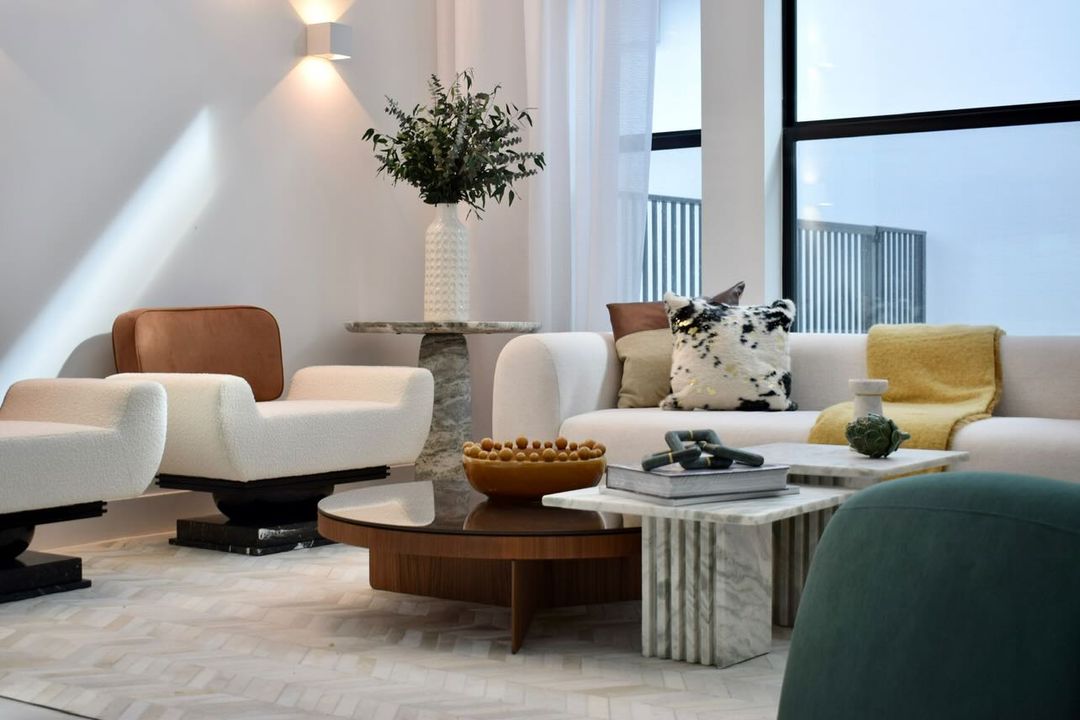 This project's design decision features simple lines and an attractive aesthetic. The space combines the timeless qualities of minimalism with the glitz of maximalist design. The designer uses rich materials and a lot of texture to provide a complete visual interest. In this living room was used Alice Armchair, a stunning piece of furniture from our collection, painted in caramel tones to finish this lovely scene.
The kitchen serves as "the heart of the home" for both of The Bo Casa's clients, who like spending time alone or with friends. To blend the couple's tastes and preferences, the designer invested in a white stone surface and used a simple color scheme in this space.
Given these Miami projects, it would be ideal if this design style could include some of our suggestions for additional products.
The sky is no longer the limit!
Virtual spaces are made for projects that are ostensibly located in Miami. These are the interior projects that HOMMÉS Studio works on that are not physically "in this world," and so,, as one of the iconic Miami projects, we add two of these futuristic concepts. Access to a virtual world where various artistic trends are on display demonstrates the adaptability and diversity of the furniture and decorative items designed by HOMMÉS Studio. The interiors of the metaverse combine numerous design motifs to create a hospitable, unexpected and inviting environment.
The image above shows one of the dining rooms created by HOMMÉS Studio. dining room represents Miami's well-known interior design in many ways and the stunning surroundings that receive an Art Deco touch. The comfort and beauty are created with timeless and opulent details. The comfort and beauty are created with timeless and opulent details.
All of these Miami projects were created with an understanding of what a Miami home signifies. With our materials, we can build any number of different looks for every room. Consequently, the Royal Green Miami Projects will be our next stop.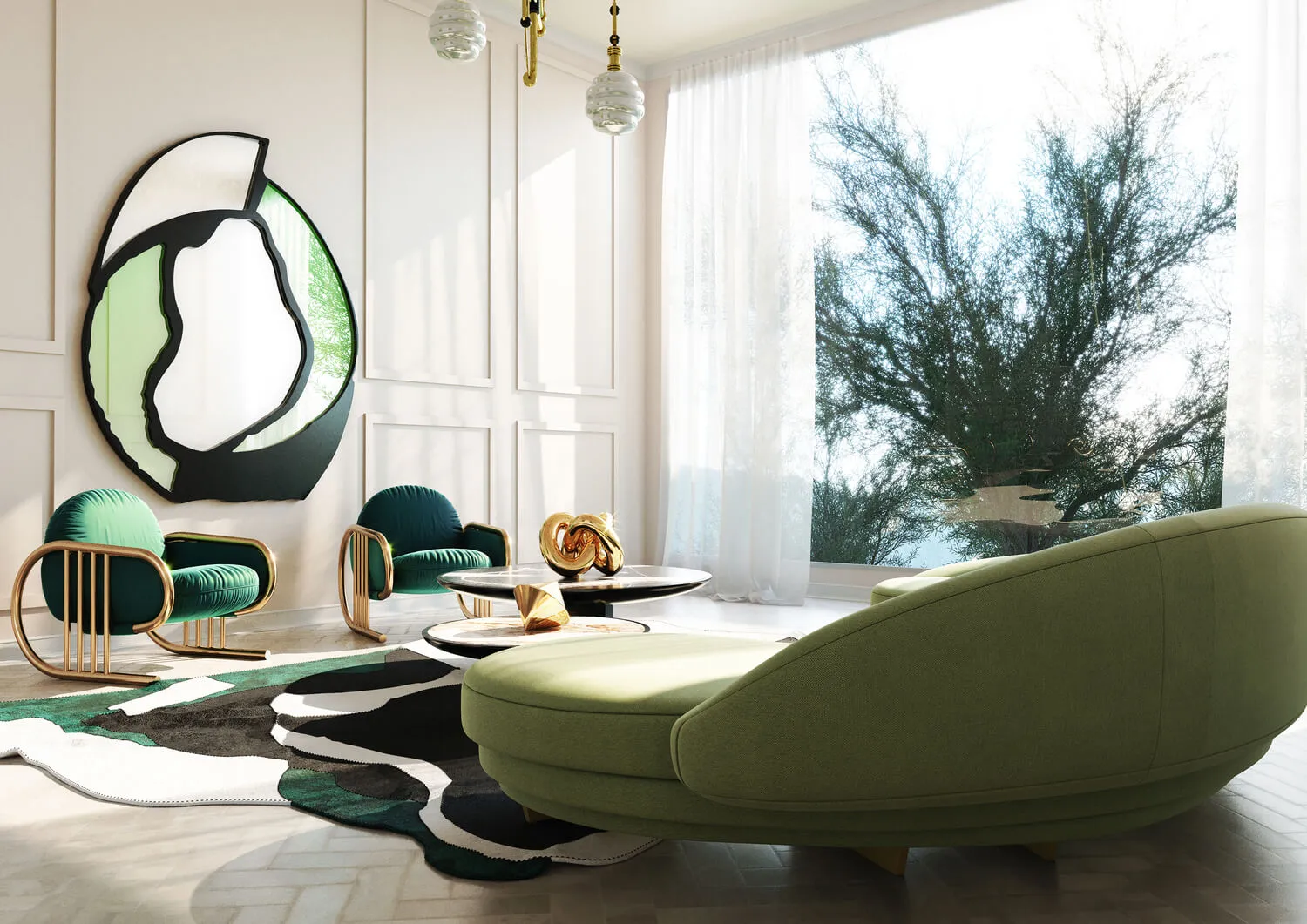 A stunning interior design, Royal Green Living Room is opulent and enigmatic, unexpected but assured. The tranquil natural setting surrounding this modern living area in the metaverse is brought to life by the green hues. Details, textures, and patterns in green reveal this relationship. Each piece was expertly handmade with unique information that may add a special touch to any modern home.
Now that you've seen some of the best Miami projects, you're inspired to make your room stand out. Please familiarize yourself with our collection to combine and finish your project. Each piece is handcrafted and includes a customization option at HOMMÉS studio.