The latest residential architecture project of Kennedy Nolan is a calm and warm meeting of heritage and contemporary. The place of the Edwardian house is in Melbourne's suburbs in Elsternwick. The design studio has fully restored and reimagined the residence giving it a fresh modern look.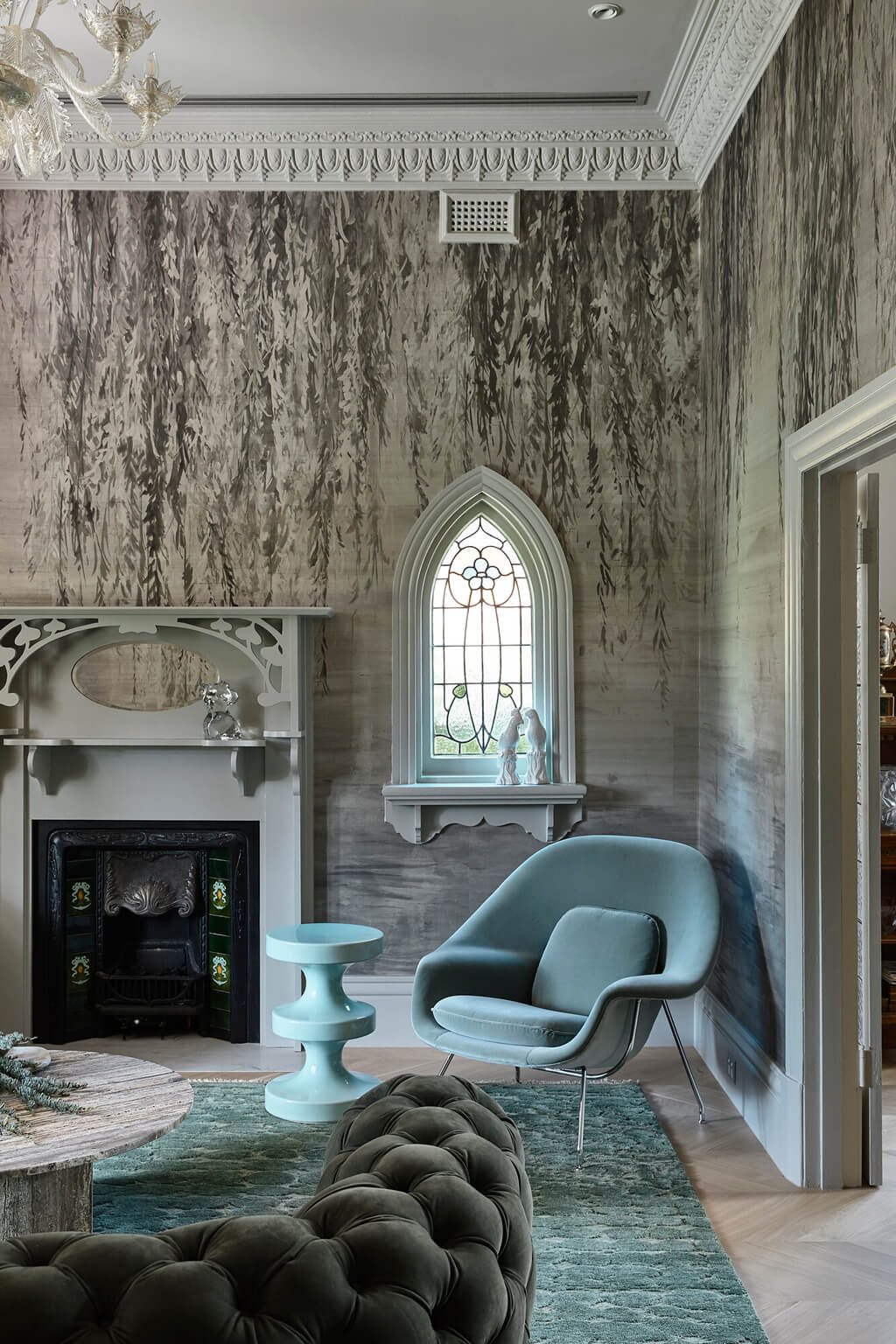 "This project was a great opportunity to deploy the principles of complete design embodied by the Arts and Crafts movement," Patrick Kennedy. "An integrated amalgam of architecture, interior design and furnishing, all of which were developed by our team."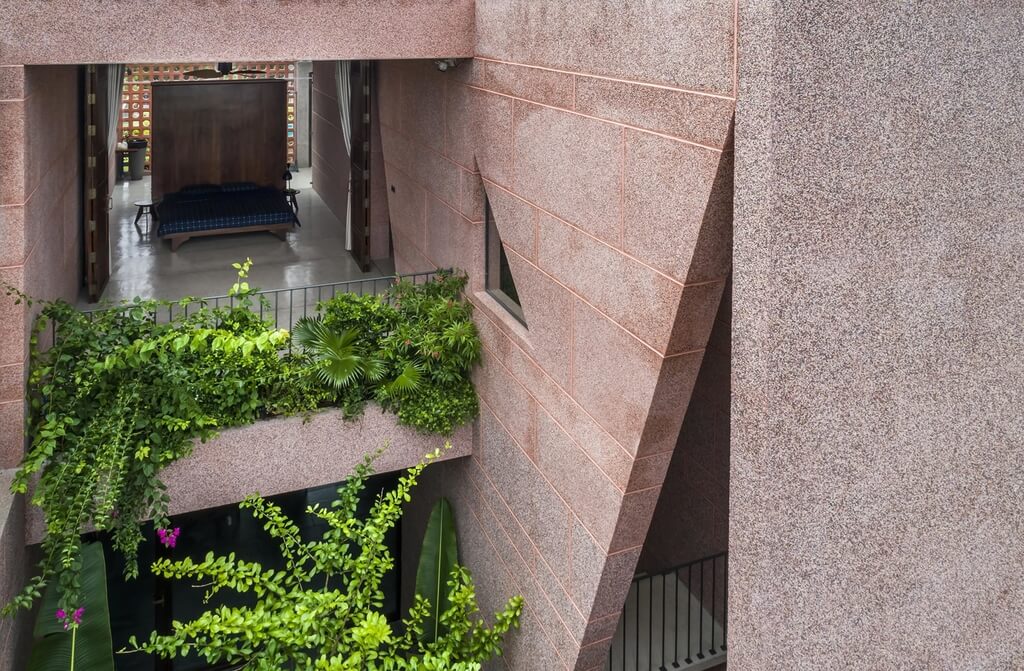 Modern Look Residential Architecture
Kennedy Nolan team is a master of combining multiple design personalities in one project. Their ideas are layered yet measured, colourful yet calm. Obviously, the studio had carefully threaded their ideas also in this residential architecture project.
"The great strength of this project lies in its completeness," says Patrick. "It is an alterations and additions project, so there is old fabric and new fabric. However, the overall house feels singular in mood, scale and quality."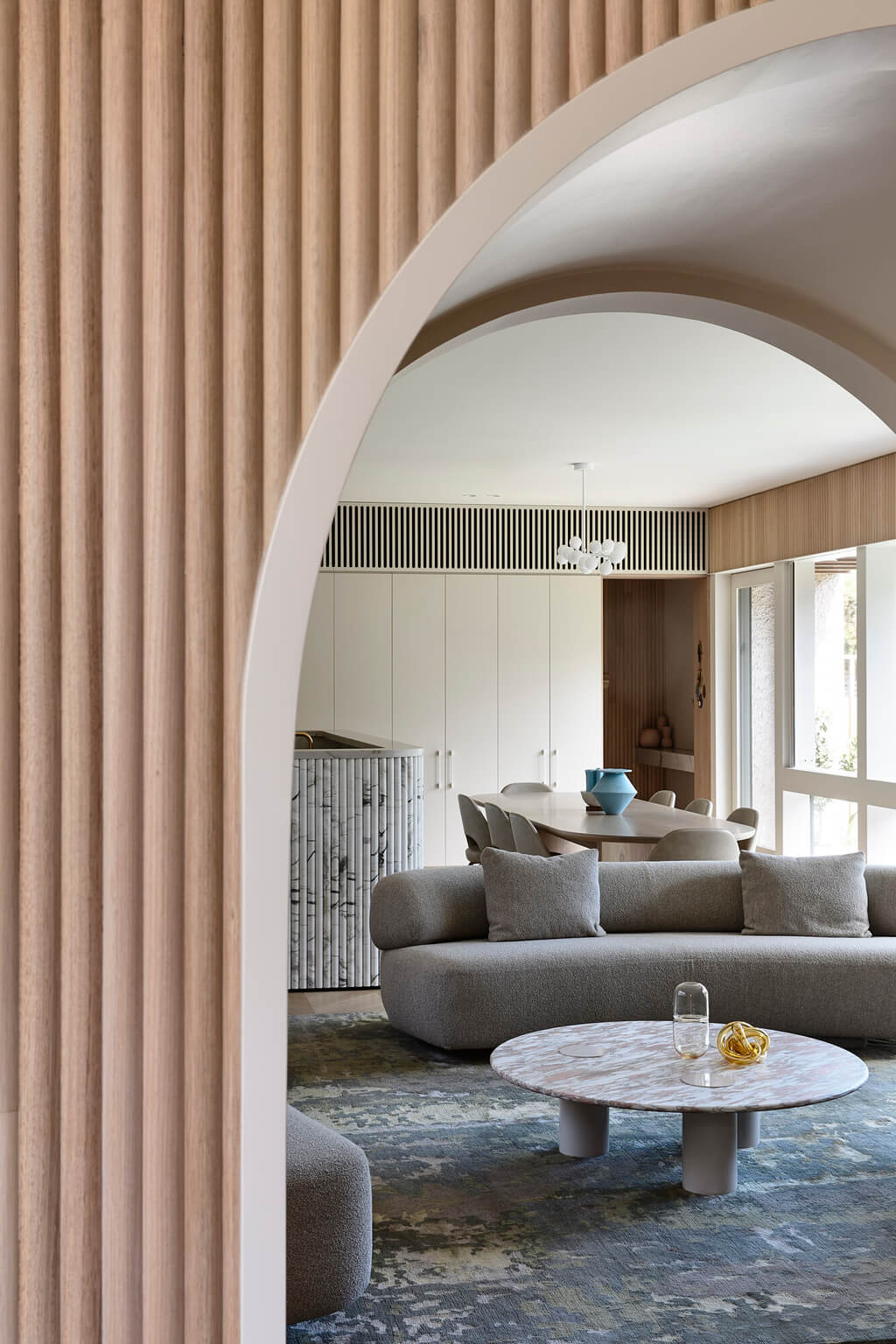 The project takes the design into the whole new level with its complexity and diversity with the focus on aesthetic approach. Partially the outcome resulted from the client's request. Consequently, the design studio focused both on functional and aesthetic elements.
The intricate record cabinet is an adornment of the living room. It is a bespoke product. For its design Kennedy Nolan is responsible for its design. Moreover, the manufacturer was Fineform Joinery.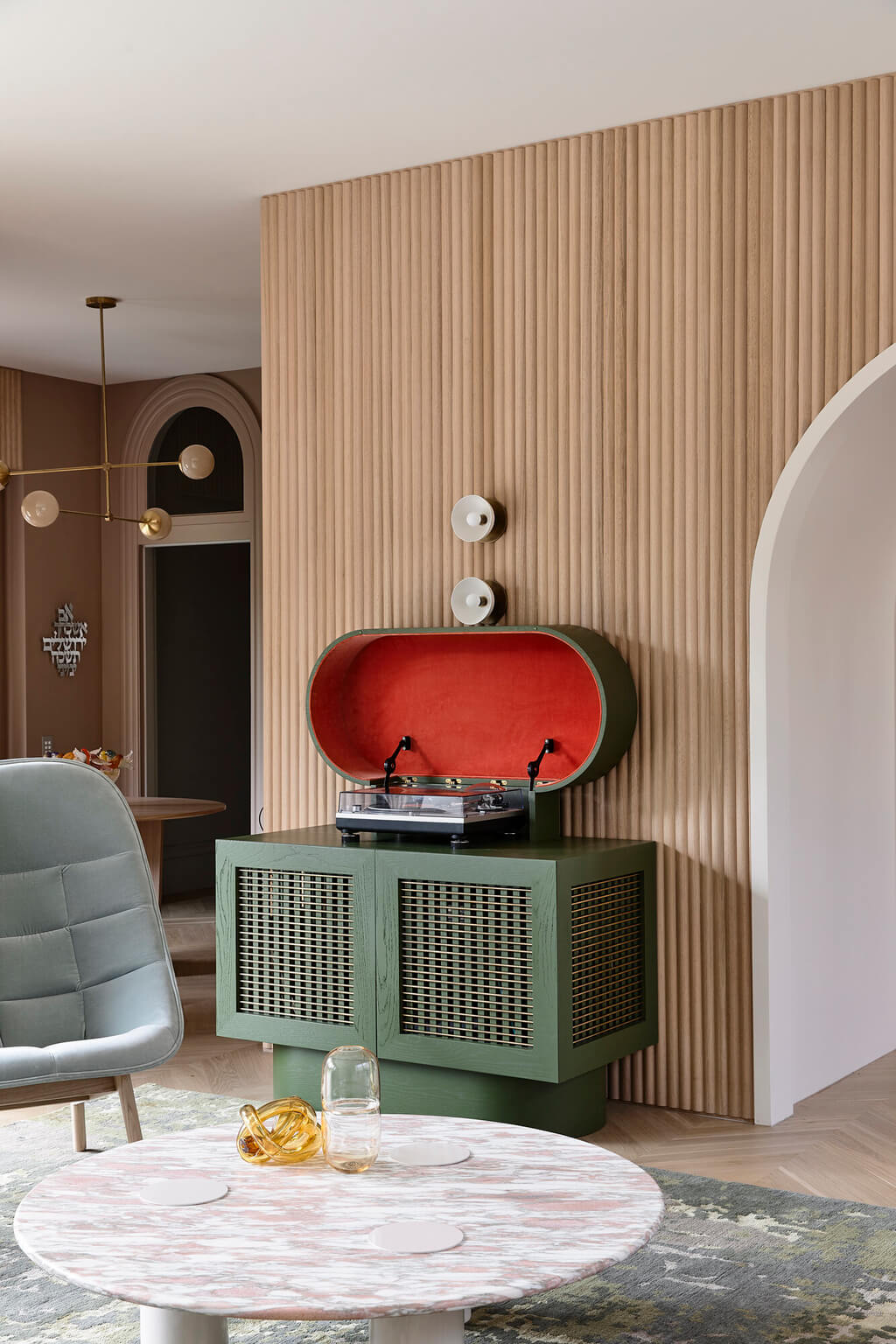 The existing building fabric was well-preserved and beautifully realised. It providided a rich source of inspiration for the design team.
This house was to be a shelter that provides visual delight in every instance. "Our approach emerged through devising a colour palette, an intention to imbue the interiors with colour, but to make the colour as gentle as possible, and to modulate its intensity through the various rooms and zones."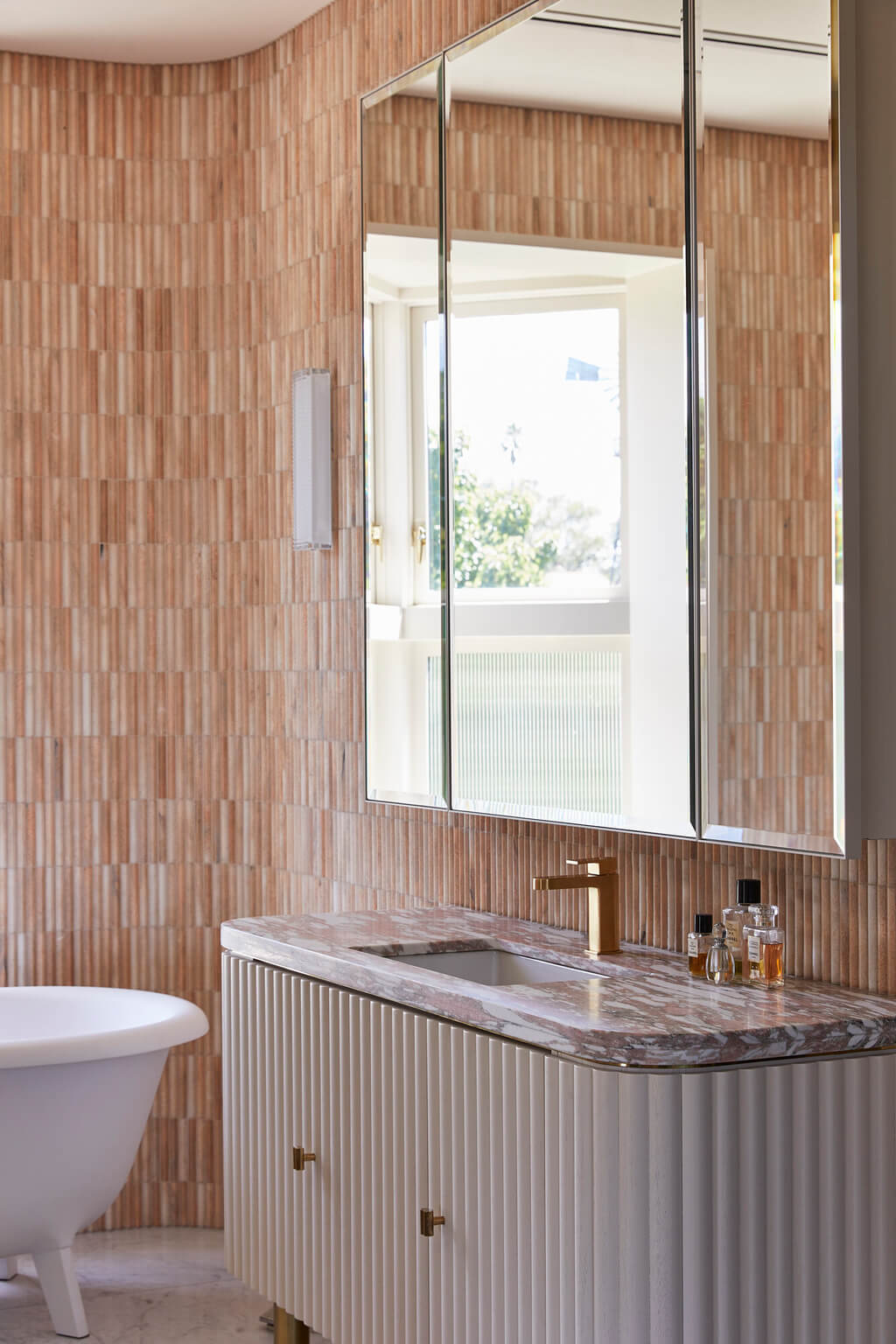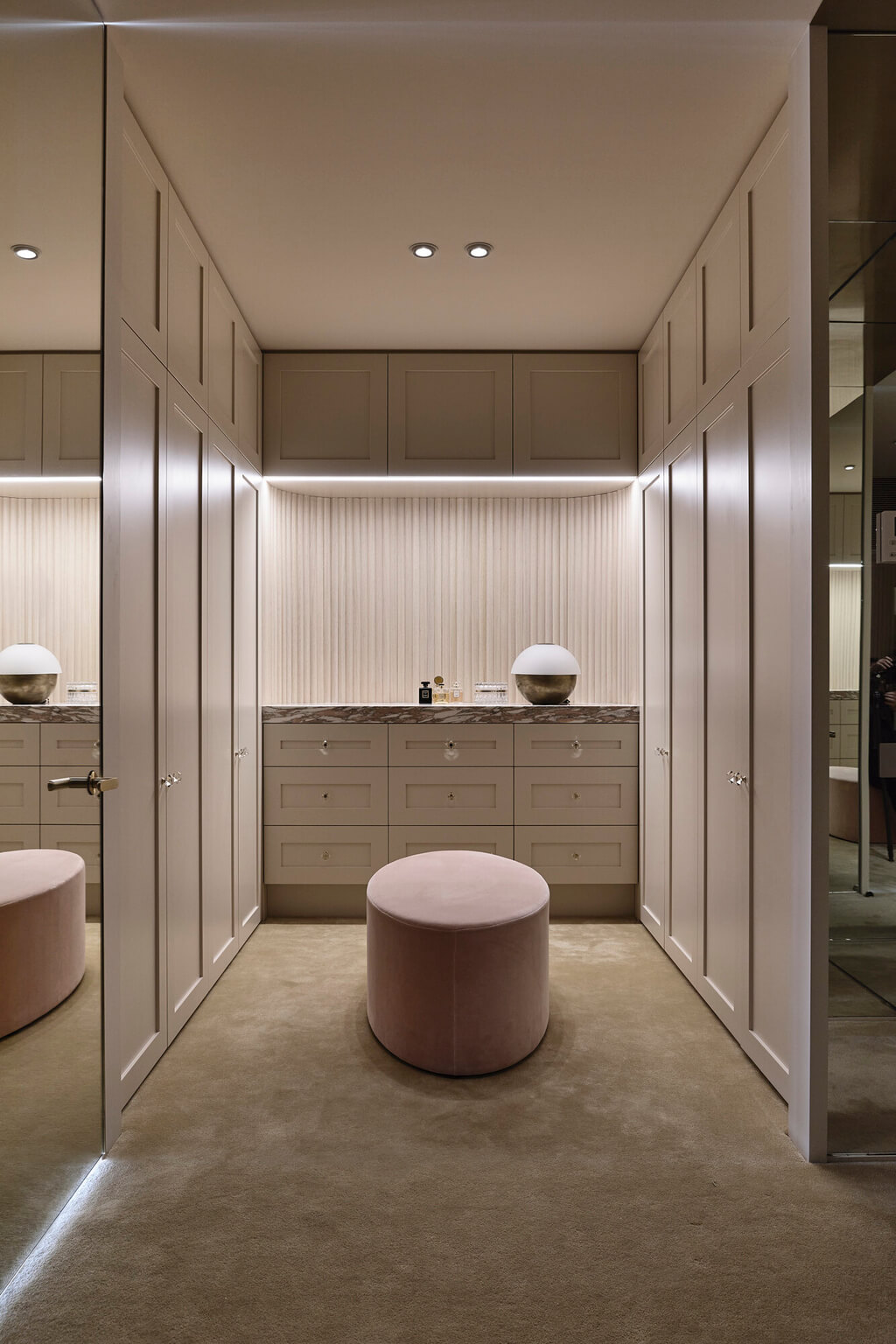 What amplifies the subtleties of colour is texture. The studio used silk as a wallpaper, render plaster on the walls. What is more, all over the apartment we can see fluted limed timber.
"In some cases, this led to theatrical and elevated interiors which were nonetheless rigorously controlled to maintain serenity and calm. It is the combination of drama and calm which feels like the project's greatest achievement." explains Kennedy Nolan.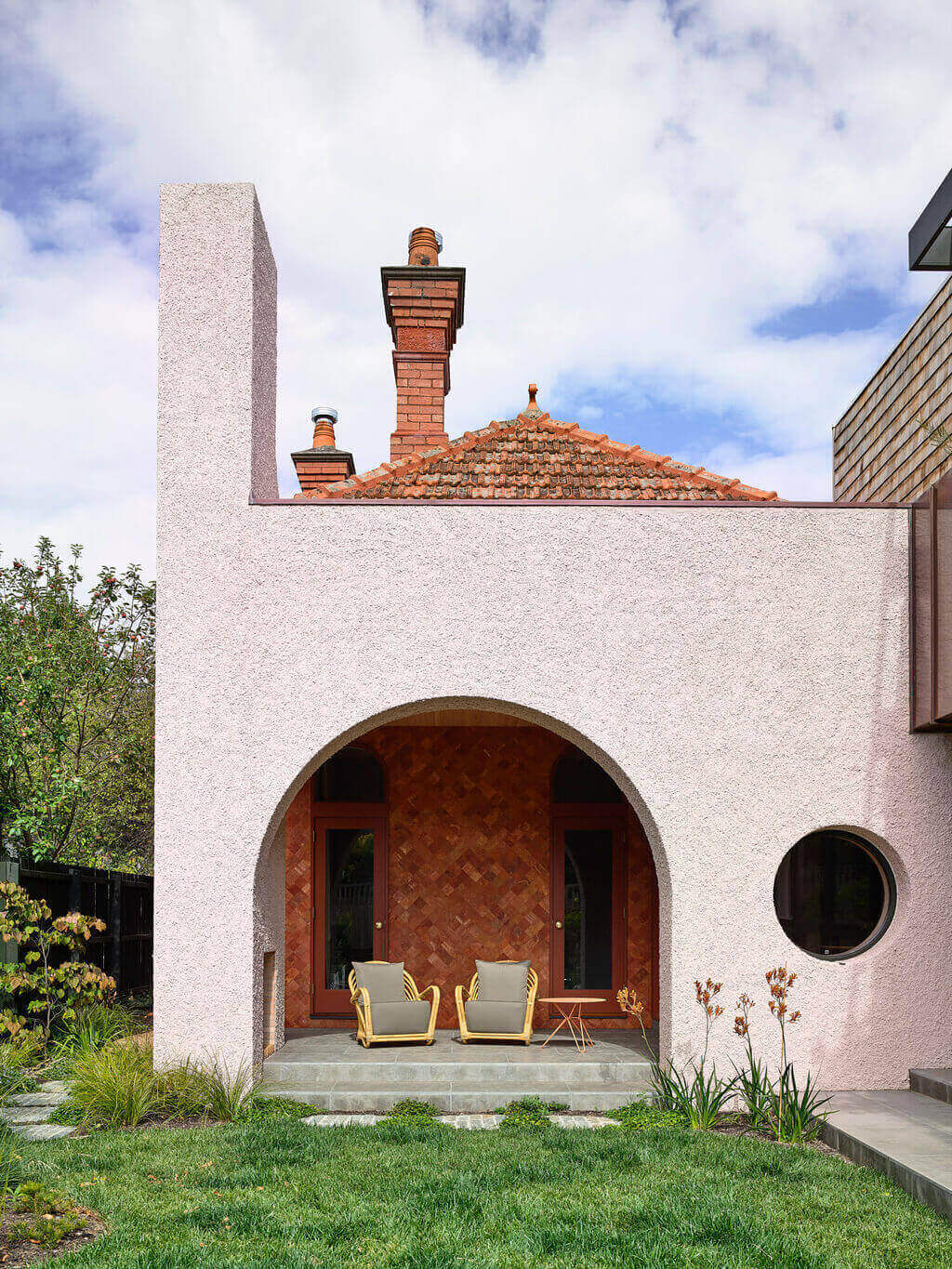 Check out our journal to discover more inspiration and find daily dose of modern and spectacular architecture designs. Do not forget to follow Hommés Studio on Pinterest to stay on top of our architectural moodboard.

Photos by Derek Swalwell