Discover the absolutely fantastic Vermelho Hotel by shoe designer Christian Louboutin in Melides, Portugal – a place like no other.
Christian Louboutin, the renowned fashion designer famous for his luxury footwear, has added a new feather to his cap with the opening of his first-ever hotel, the Vermelho Hotel. This magnificent boutique hotel is located in the coastal village of Melides, Portugal, and promises a unique and unforgettable experience to its guests.
Vermelho Hotel – The Story Behind The Name
There is no secret that designer Christian Louboutin has a deep connection to Portugal. Considering it one of its homes, Louboutin has, since the 1980s, spent his holidays in this country numerous times, especially in the region of Comporta where the designer has since then set up a studio and later bought a house (a few years ago). The famous shoe designer currently owns several properties and land in this Alentejo region (he also owns one in Alfama, Lisbon) and this is actually where he decided to stay for most of the pandemic. So it came as no surprise when he decided to open up his first hotel in this region.
It is also general knowledge that this designer is commonly known for his ultra-feminine, sexy stilettos, which all feature the iconic bright red soles that define the designer's brand. So following that exact same branding, Christian Louboutin decided to make red a key component in his new hotel, appropriately naming it "Vermelho", which simply means red in Portuguese.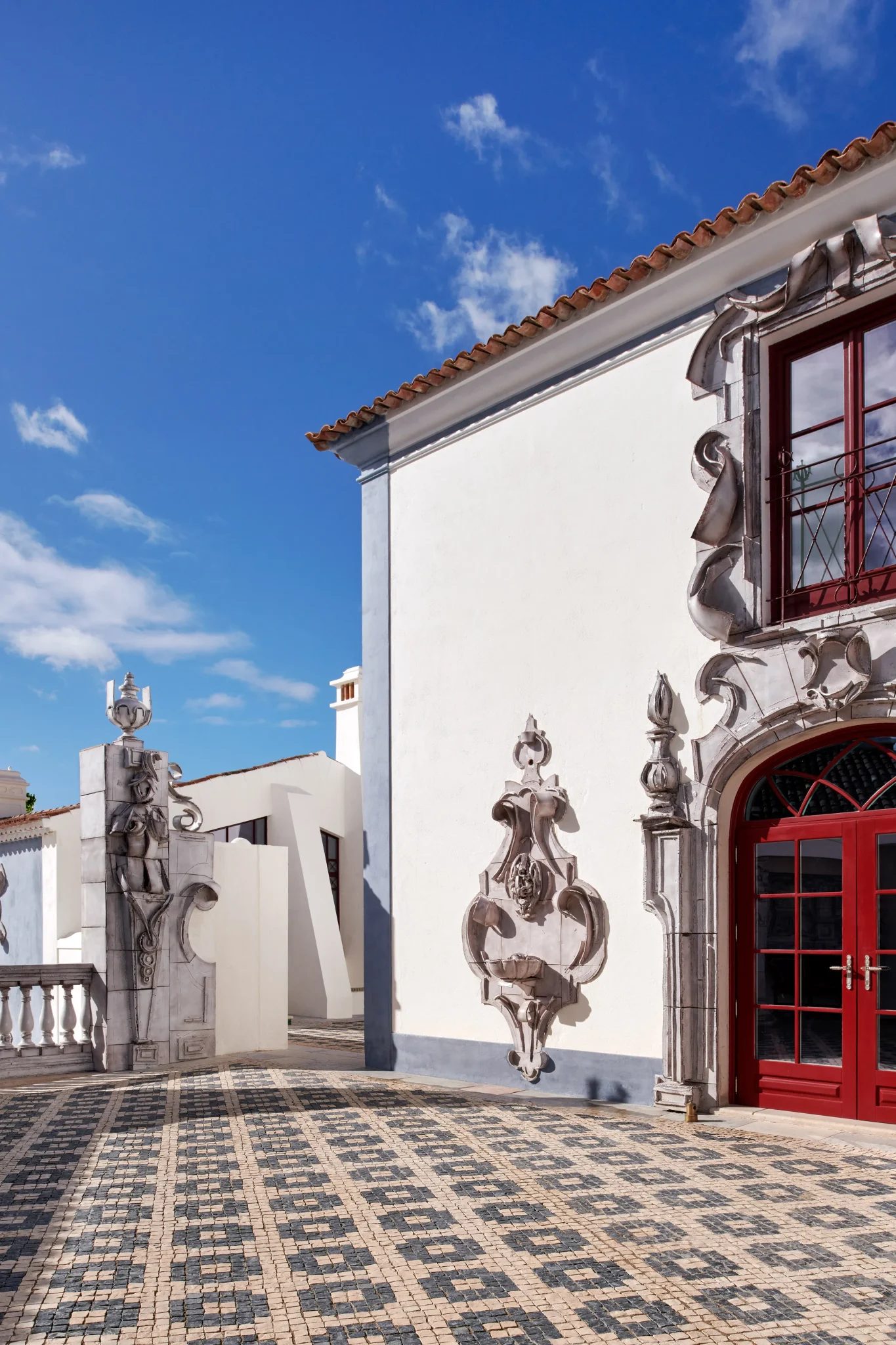 Inside Vermelho Hotel
Situated in a newly constructed building that mimics a centuries-old convent, Vermelho Hotel is a testament to Louboutin's exceptional eye for design and detail. This project was entirely designed by Christian in collaboration with his friends: architect Madalena Caiado and Elle Decor and Vogue Living editor Carolina Irving (who herself has been a Melides neighbor of Louboutin's for years) in an effort to represent Louboutin's life in Portugal, and the designer credits the merging of eras, influences, and styles in this project to this collective.
In this sense, the hotel's architecture features a traditional Portuguese façade with Louboutin's signature touch of bright red hues, setting the tone for the interiors, which follow this exact same aesthetic.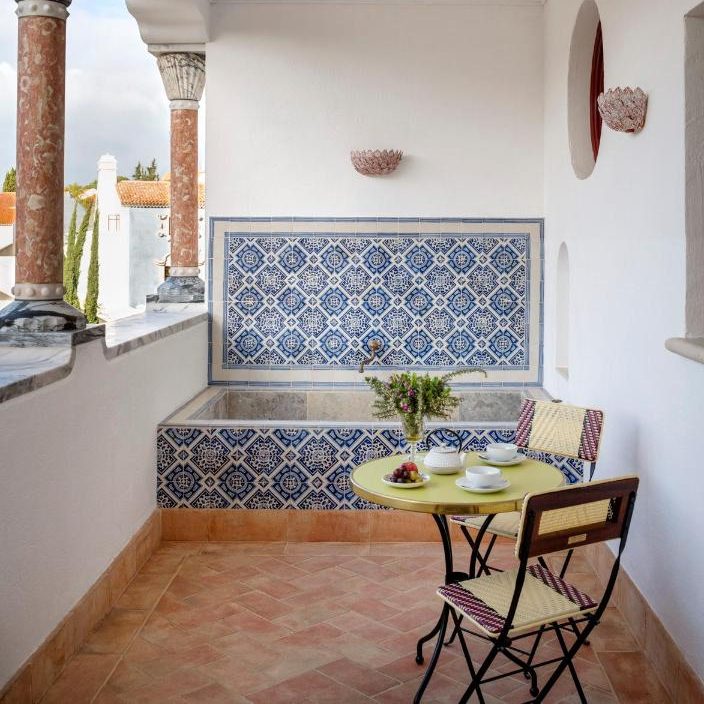 On the one side, Vermelho Hotel comes across as an homage to Portuguese and Iberian tradition, with the use of elements like custom-designed tiles and ceramics from across the Iberian peninsula and workaday Portuguese stone, which are heavily used throughout the hotel, as well as many other Portuguese traditional elements which make this project feel rooted in its location.
On the other side, its design borrows elements from Christian Louboutin and his brand, like the signature red previously mentioned, that sets the theme for this hotel, be it on the floor tiles in the lounge (where some scarlet Louboutin stilettos shall one day touch) or the french style doors (which welcome guests into the Vermelho Hotel).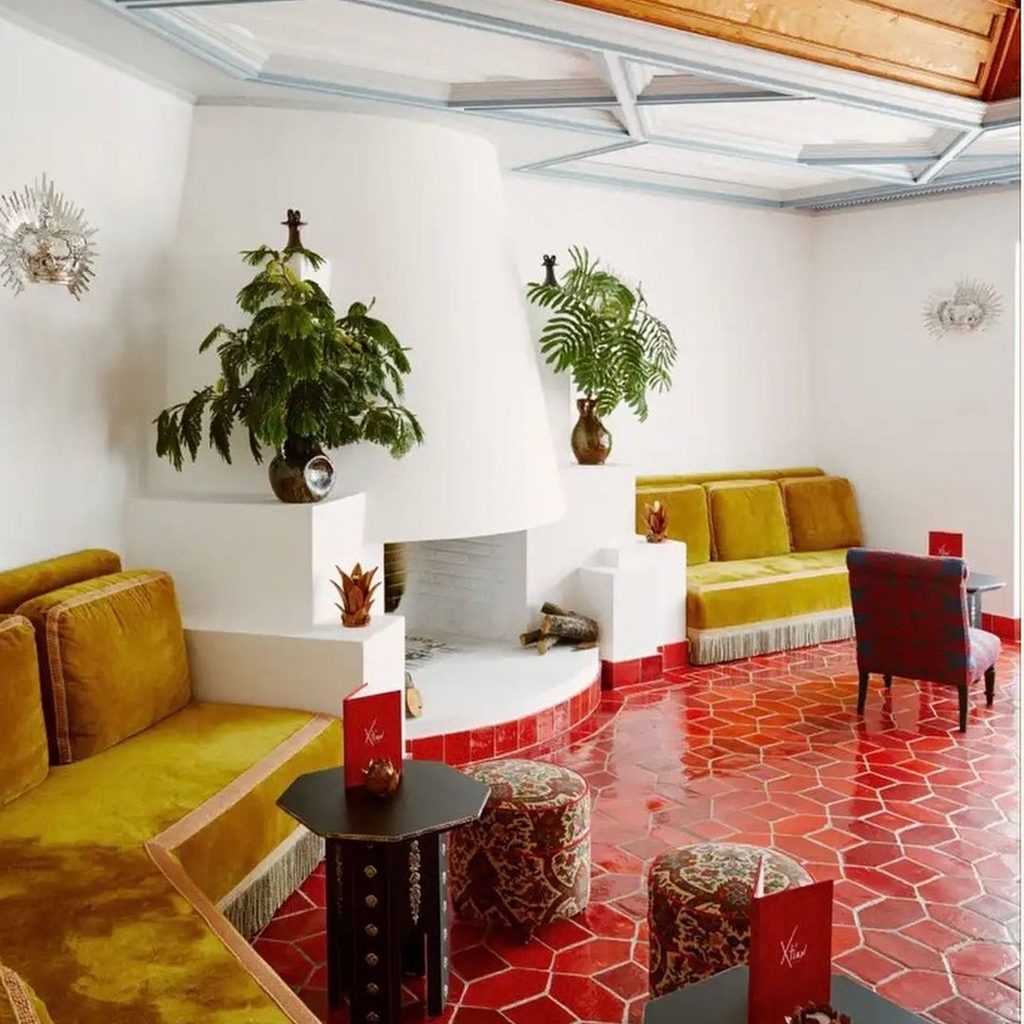 The Vermelho Hotel has only 13 rooms, ensuring that guests can enjoy a more personalized and intimate experience, and each of them is totally unique, "different in tonalities, textures, and style, but all sharing the intimate, warm, and vibrant nature that characterizes Vermelho".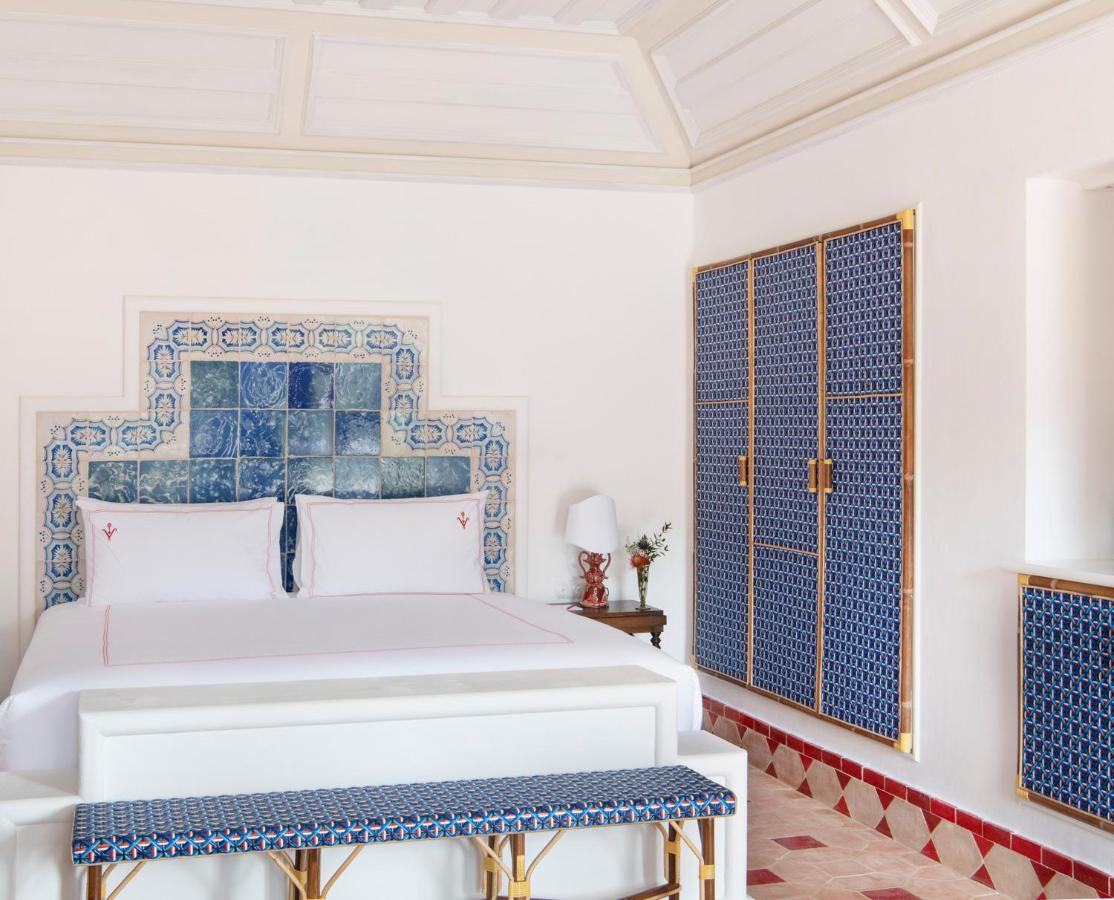 This level of attention to detail is precisely what makes this hotel so unique. From custom-made furnishings to the curated selection of tiles and decorative objects, artisanship shines in Vermelho Hotel, and every element of this design is carefully considered to provide a unique and exceptional experience to guests.
That Feeling of Home
Overall the Vermelho Hotel by Christian Louboutin feels like a peaceful, easygoing yet stylish project, that (as was the goal of the designer) reminds you of home, and not just one random resort to stay the night in.
"If you go to a hotel, you should feel like you belong there, that feeling of home."
This hotel is perfect for anyone who wants to feel the tranquility and gentle place of this place, and its premise builds on exactly that, marketing itself as "a place like no other for people like no other".
That being said, two more Vermelho Hotels are anticipated nearby. One, a renovated two-star property Christian Louboutin purchased with views of the lagoon, that is scheduled to open in 2024, featuring the interior designs of Olivia Putman. The other, yet to be built, is set to be located on a piece of land Louboutin recently purchased in a pine forest.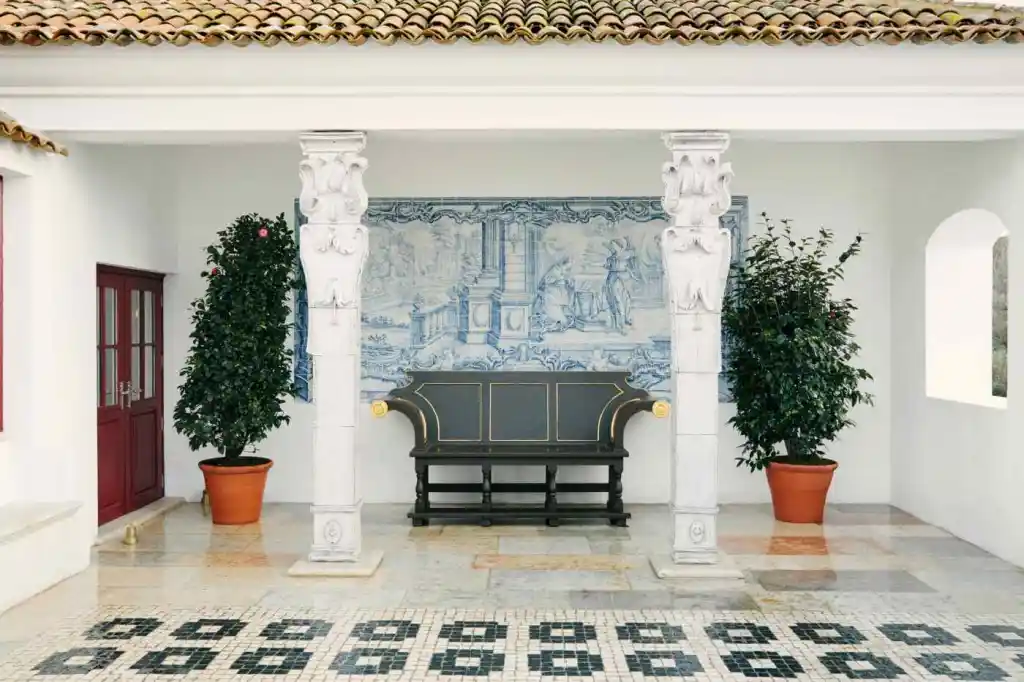 What a wonderful look through the first hotel of Christian Louboutin.
If you're looking for more beautiful hotel projects by famous designers, check out our article on "Tommy Hilfiger's Palm Beach Home" and continue your journey through the world of interiors.

Source: Christian Louboutin