Black and white are the absence of colour, but when combined they can create amazing looks for interiors.
So, today we prepared a special article entitled Bold black and white interiors to inspire your 2020 projects.
It's in fact a trend named by Elle Decor for 2020 as one of the strongest trends for the interior design world during this year.

1. Flooring
A black and white floor is a good place to start decorating with black and white.
The ultimate choice would be using a beautiful black marble set off with tall white baseboard moldings.
Short of that, try white ceramic tiles with a black border, vinyl tiles laid in alternating black and white squares, or a painted black floor with white border stencils or white with black stencils.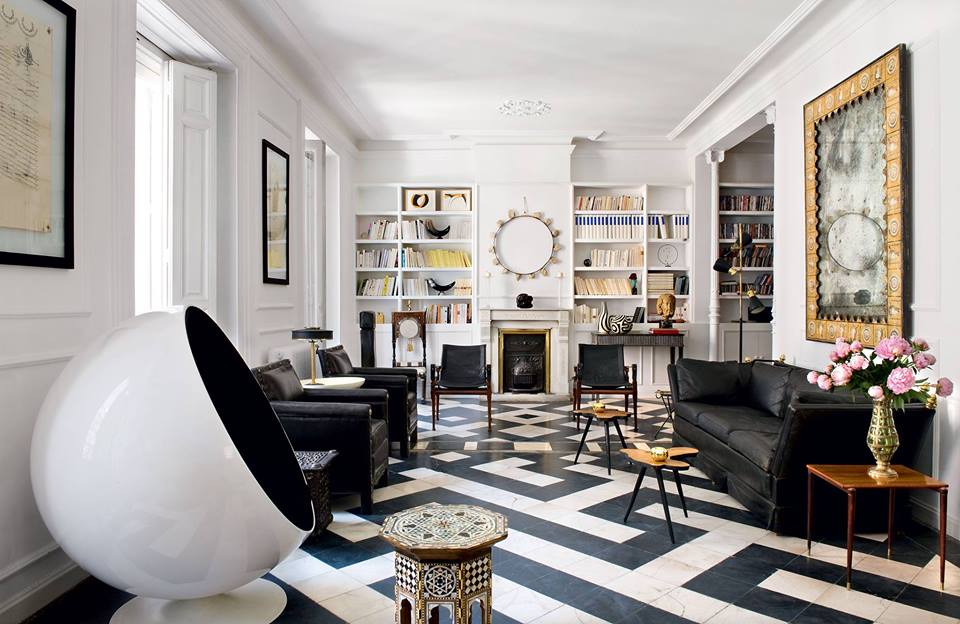 2. Walls

Walls painted shark white or a soft ivory white serve as a perfect background for framed photographs, prints, and other artwork.
But a bold decor decision would be having a black and white wallpaper with a geometric shape, mainly inspired by an Art Deco vibe.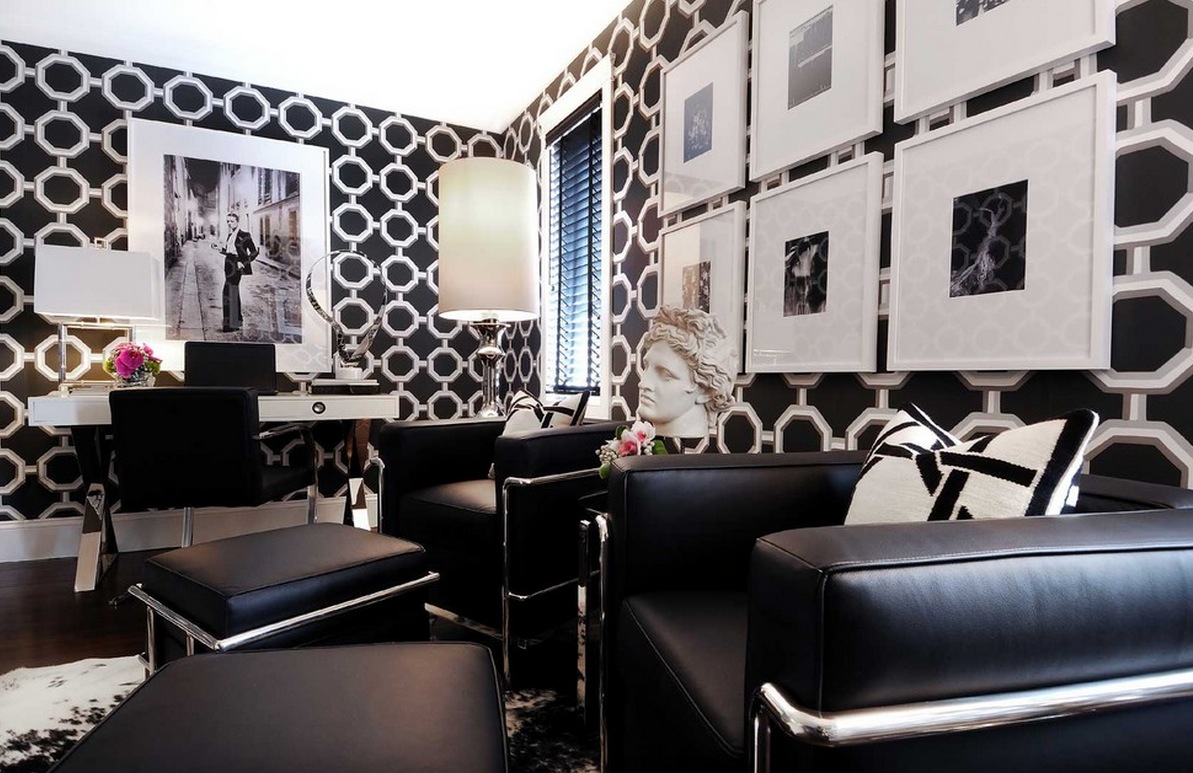 3. All around
A small room is a great place to choose to use black and white as the main color scheme.
Be bold and design a black and white full room for your next interior design project.
An artsy touch to a smaller room, that will make it be one of the most Instagrammable places of your project.
4. Decor

Accent decorative pieces are also a popular choice. They can be bold ones in case you choose abstract shapes on a classic room.
Black and white paintings, table top accessories, candlesticks and light fixtures are the perfect elements for a family room or a home office.​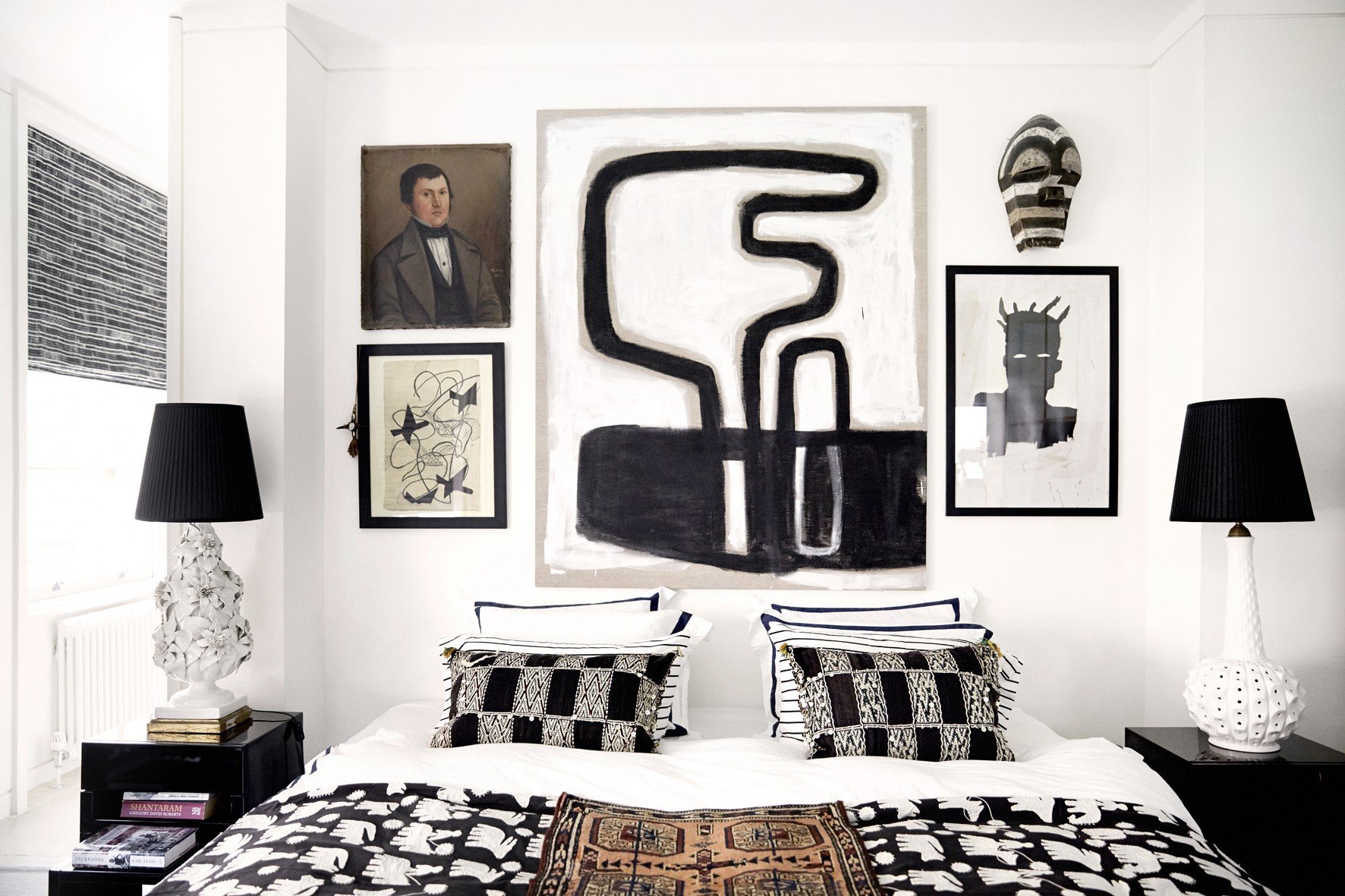 Add drama and sophistication to any room in your interior design project. Use black and white alone or with other accent colours to create a style that's classic and simple.
We really hope you liked our article. Feel free to pin all the images to your favorite Pinterest board or to print it and use it on your projects' mood boards. You can also visit our Pinterest boards in order to get more inspirations.
Get more ideas for your projects and find functional, stylish and sizable lighting and furniture choices: