Casa Azul by Bak Gordon Architects, or Blue House, is an oasis of beauty in the desertic landscape of Alentejo, Portugal. The contemporary architecture project with ancestral building techniques is located in Alentejo – a rural region in Southern Portugal, known for its warm weather, arid landscape with golden hues, and – its wine. The building is a 2021 architecture project made from lime mortar and cork.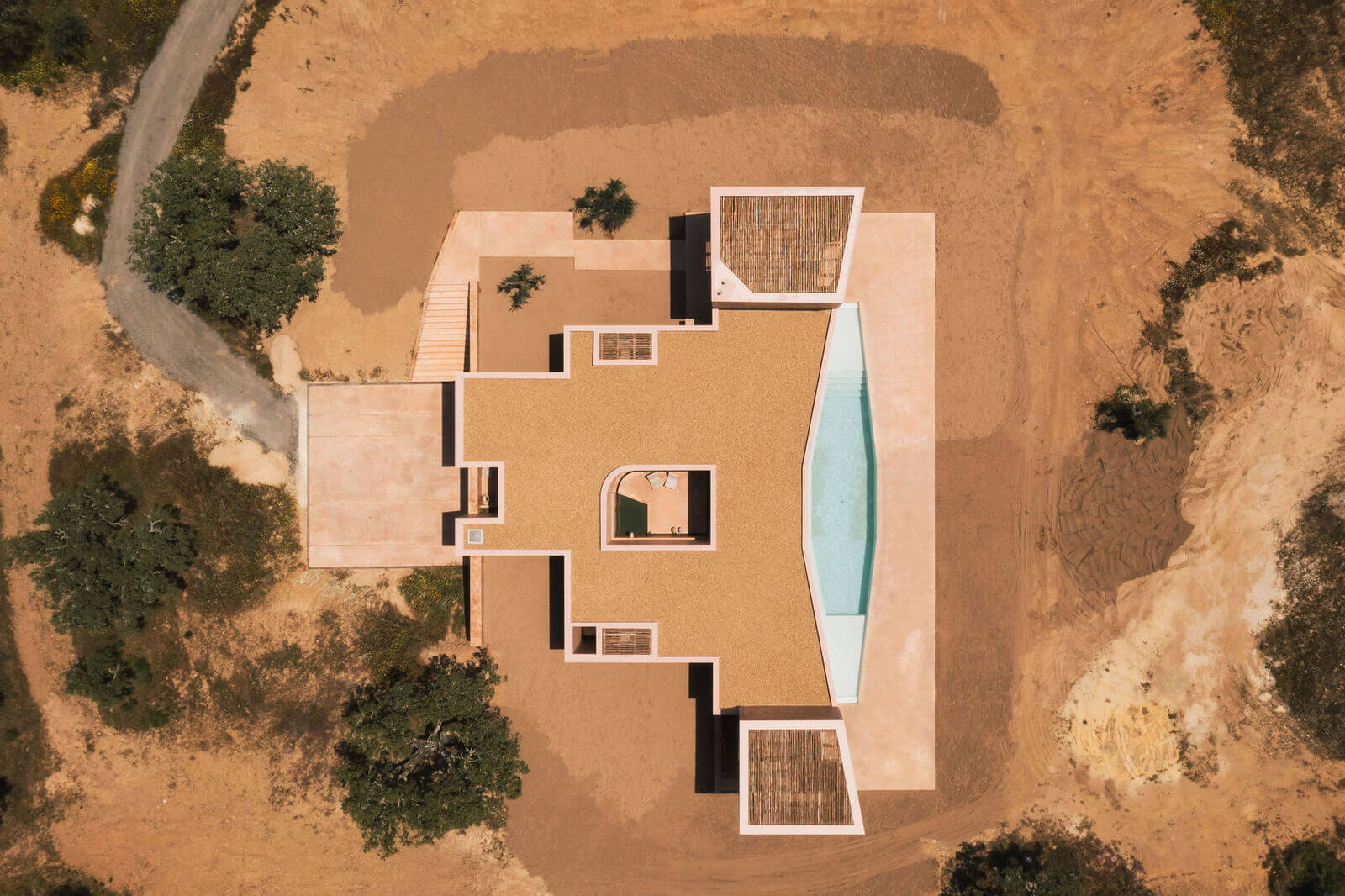 On the hilltop of the horizontal landscape of Alentejo, Ricardo Bak Gordon imagines the Casa Azul. The starting point is the pool that runs alongside a long wall. This wall of Casa Azul seems to follow the strick landscape. As this occurs, the water tank reflects the building and the surroundings of the house. Casa Azul by Bak Gordon is a memento of calmness, a glimpse of hope among the dry soil, and the resonance of the unique landscape. A never-ending landscape with golden hues and magistral cork oak trees.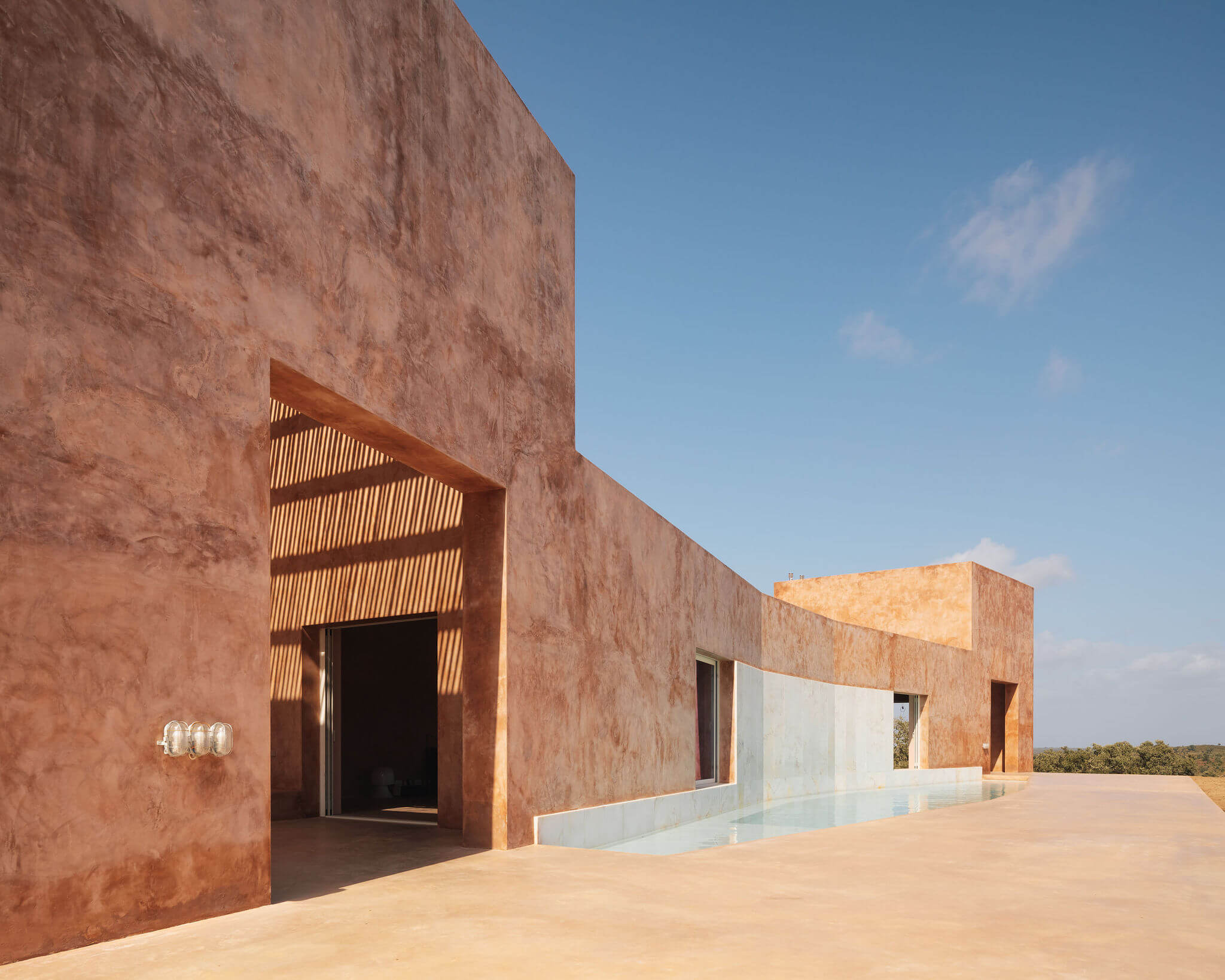 CASA AZUL BY BAK GORDON
If it weren't for the glowing water tank, this house would be disguise among the landscape. Bak Gordon Architects deliver a house that was built with endogenous materials. To illustrate, lime mortar has been used for building in Alentejo since ancestral times. Inside the house, all walls were covered in pigmented lime mortar. On the outside, cork isolates the entire house. This is a raw material sourced locally from the imposing Quercus suber that characterizes the landscape of the Alentejo region.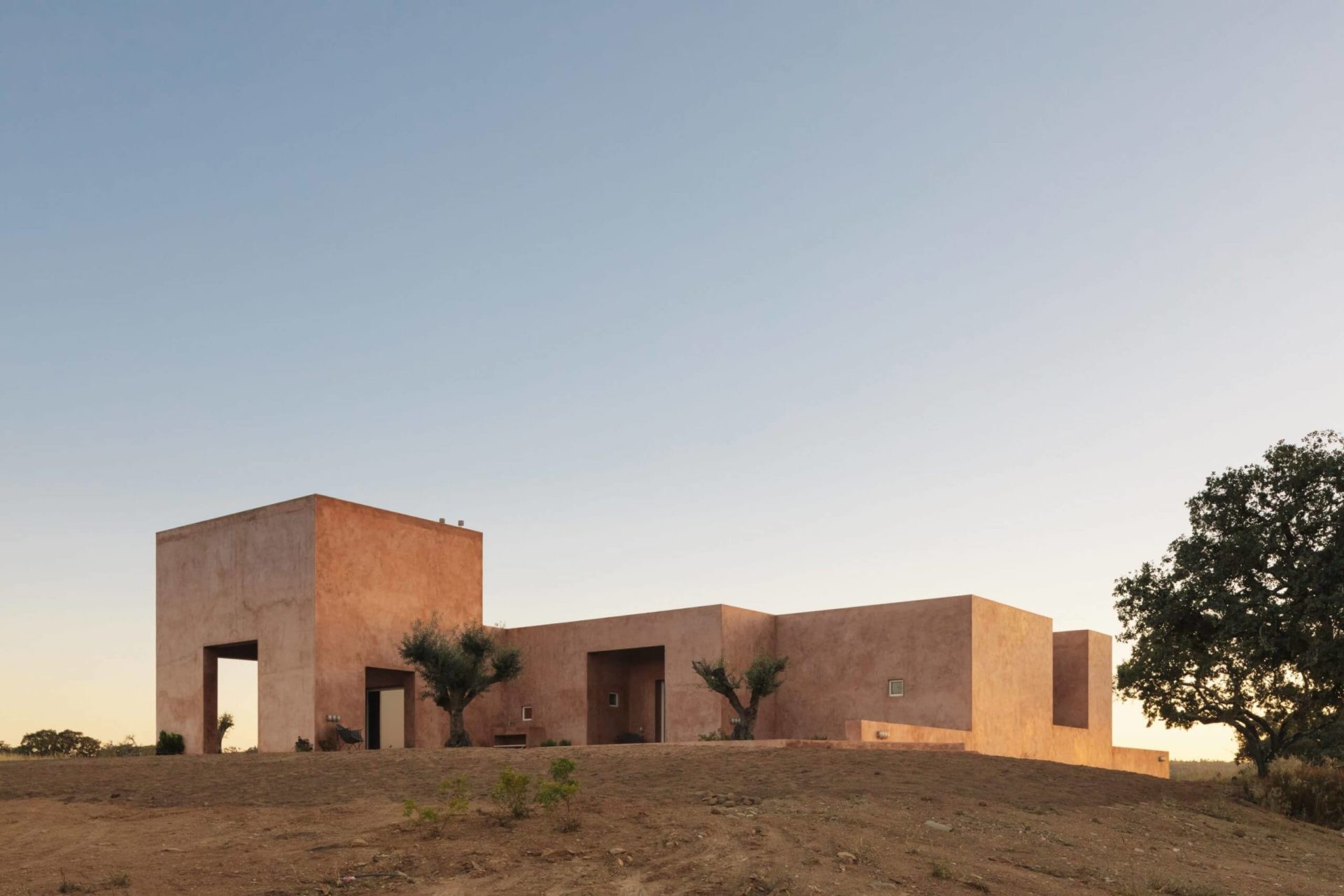 Casa Azul is a house with three bedrooms. Each of them has an en suite bathroom. The house also has an internal courtyard that contains a small pool. However, the most special rooms of Casa Azul are indoor-outdoor social areas. In an open-plan space on the other side of the outdoor pool, Ricardo Bak Gordon creates two alfresco spaces – a dining room and a living room.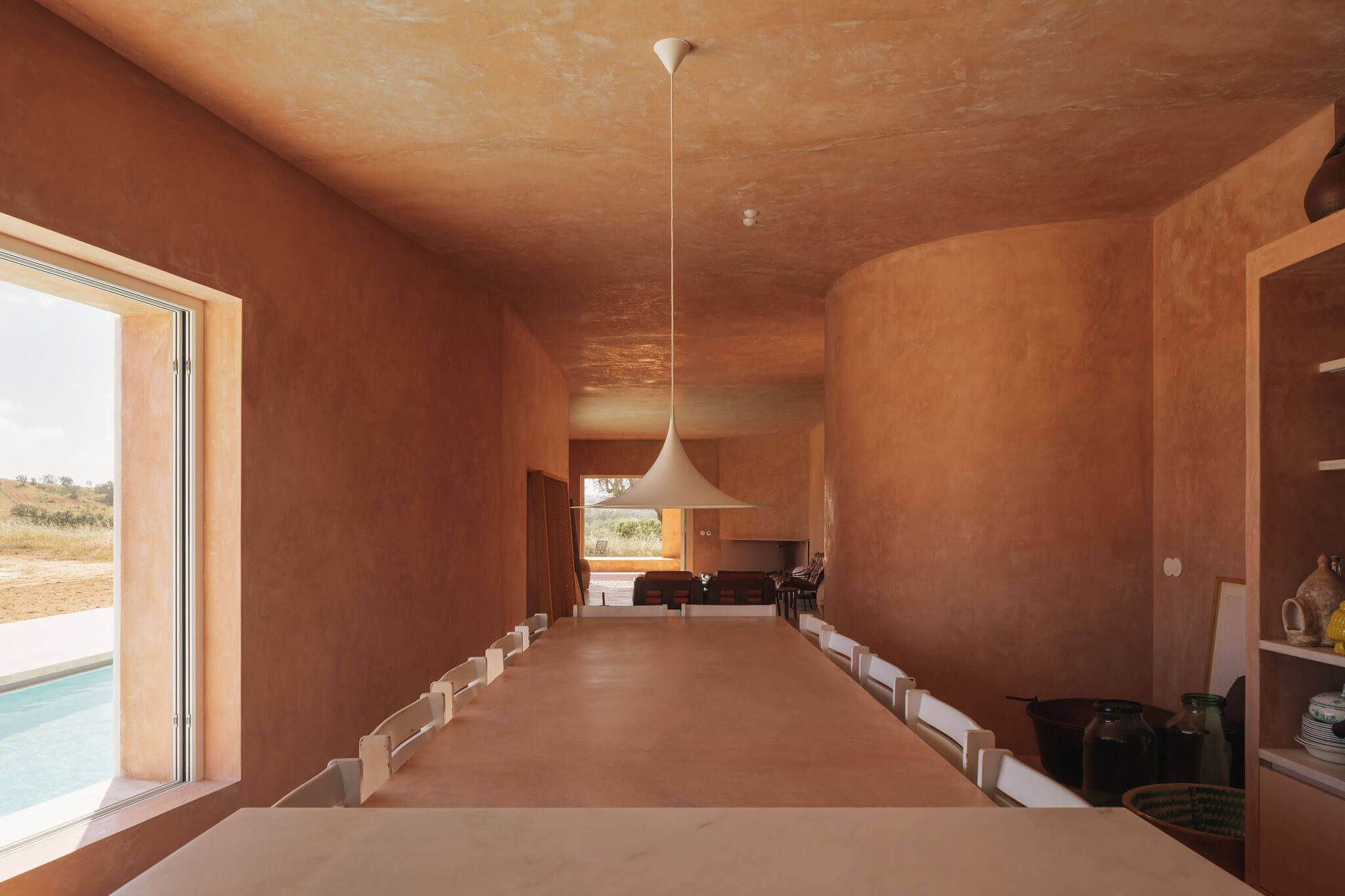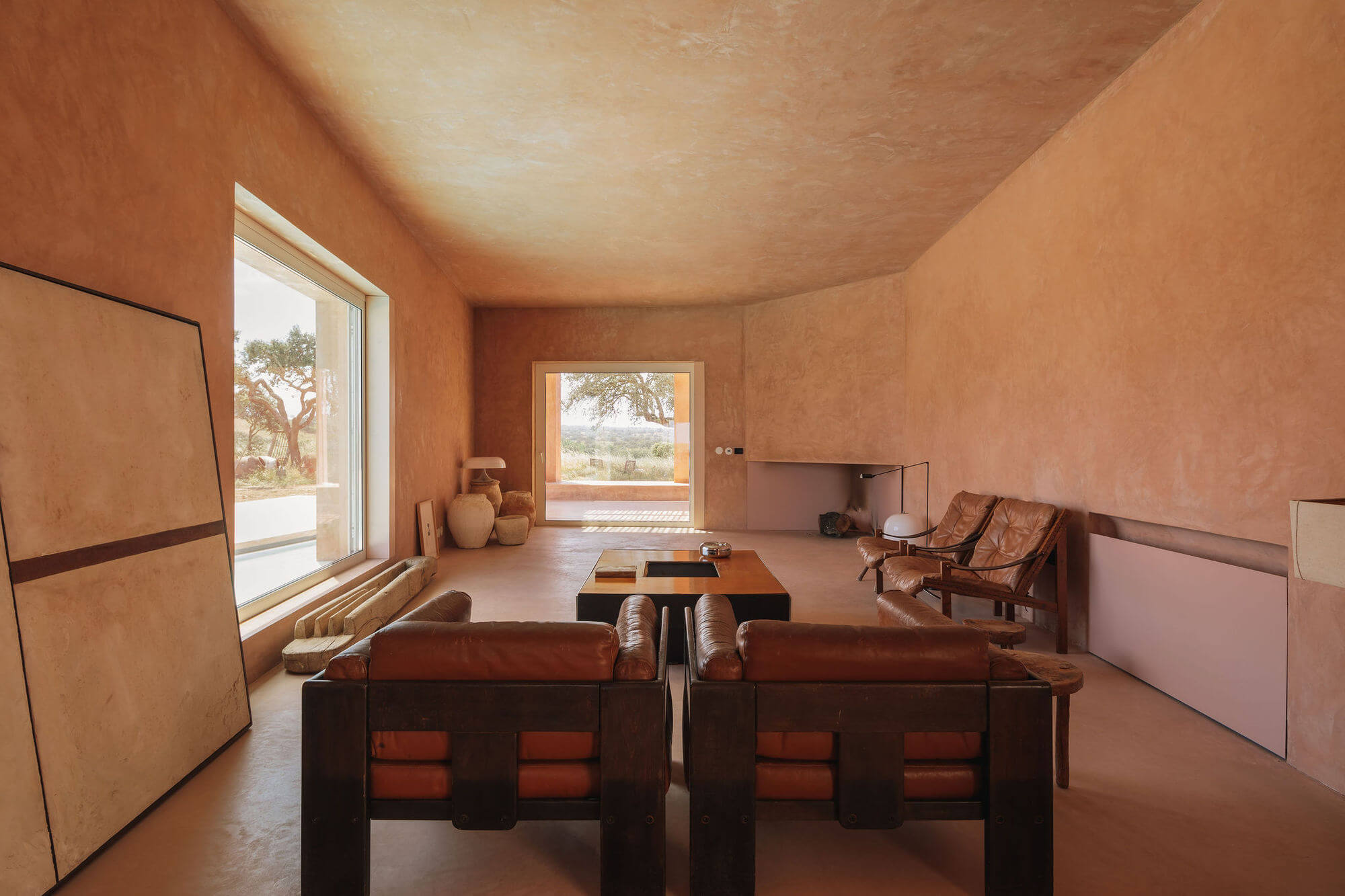 The two al fresco social areas answer not only to the climate – which is dry and hot – but also embrace the landscape – which looks like a living work of art.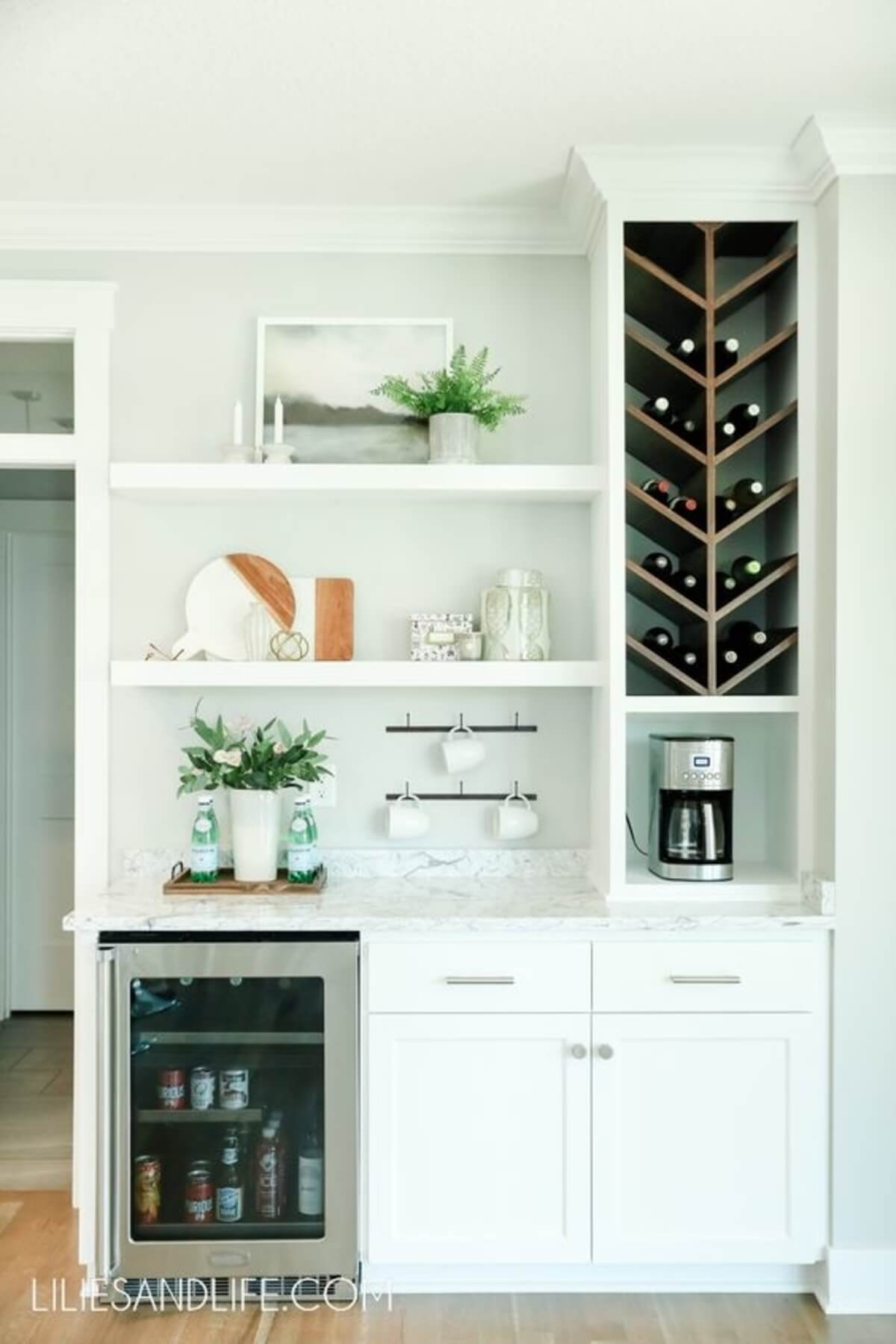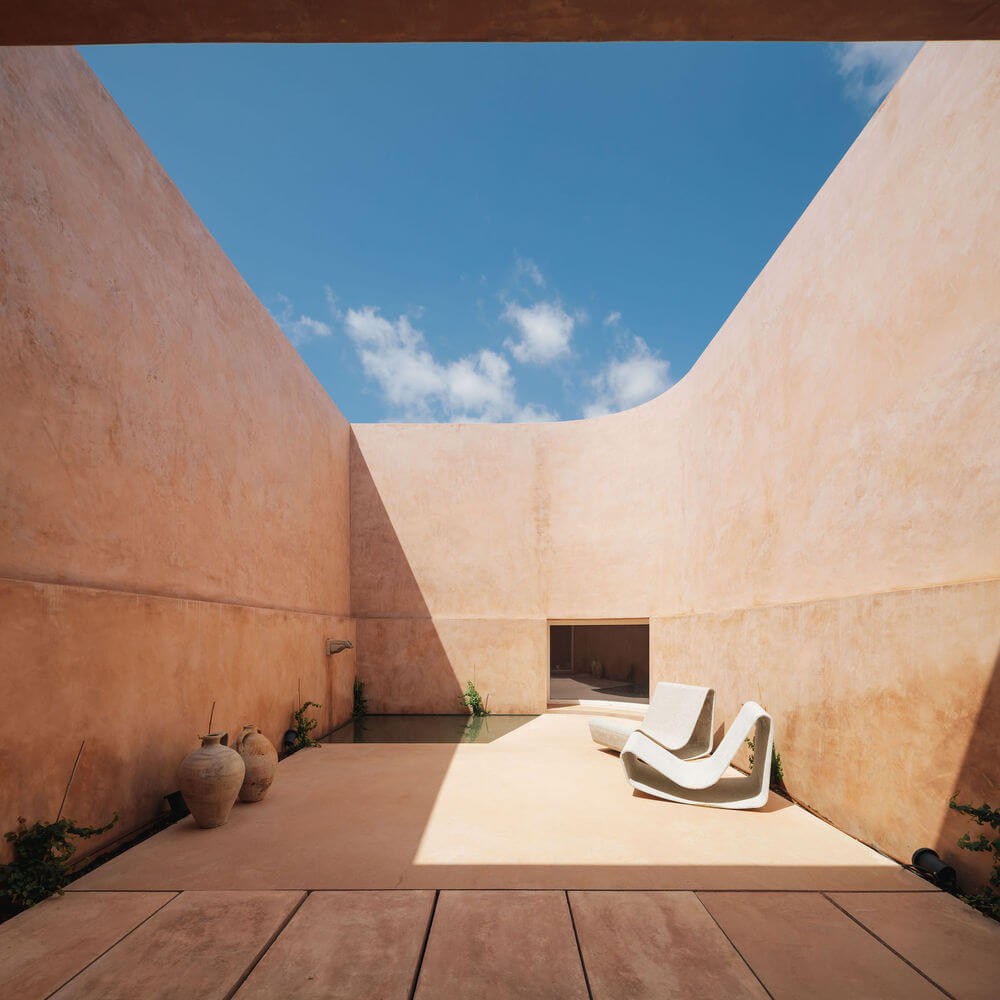 Casa Azul by Bak Gordon Architects in Alentejo was designed to let the vertical sunlight invade the house with its unique geometrical arrangements yet to provide multiple spaces to escape from it. In this manner, Casa Azul by Bak Gordon Architects defines a strong bond between light and shadow, indoor and outdoor. And where earth, wind, water, and fire meet. A perfect balance.

Discover more Portuguese architecture studios with Nómada Restaurant in Lisbon by Spacegram. For more amazing architecture projects, don't be shy and visit Hommés Studio Modern Architecture Projects moodboard on Pinterest.
Source Dezeen