Christian Louboutin's penthouse features geometric skylights — and lots of red soles. In the living room of Louboutin's apartment in Paris, the vintage red sofa and chairs are by Jean Royère. Louboutin noticed metal cat flaps on the roof of a building across the street – that's what inspired the shape of the skylights. The celebrity shoe designer arranged the windows in a peacock pattern.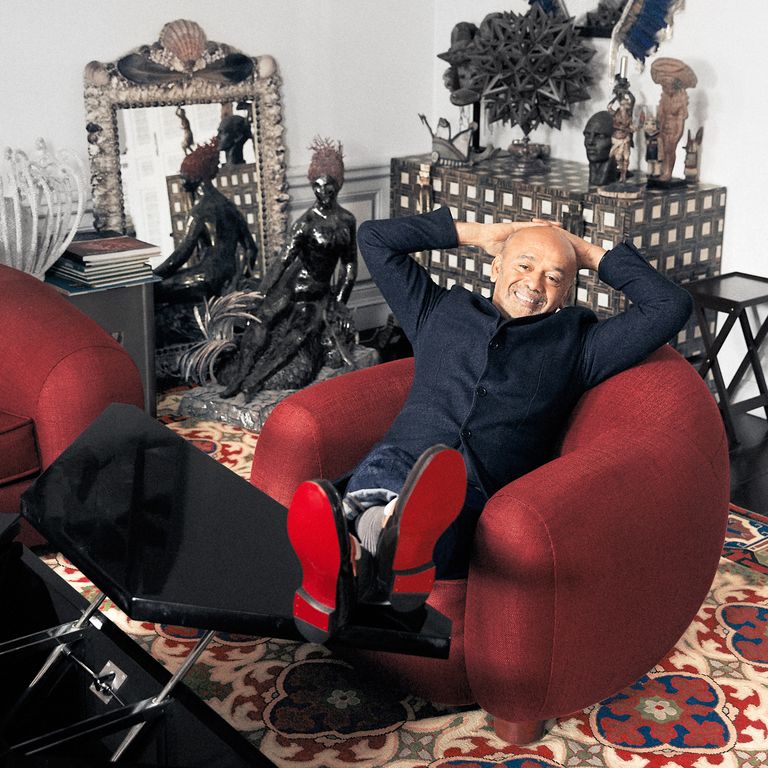 Christian Louboutin explained to Elle Decor how his longtime friend Jacques Grange, a renowned French interior designer, came to design the space. Apparently, Jacques asked him three questions and said that if he answered them truthfully we would agree to do his apartment.
Grange's three questions were pretty straightforward. 'Are you messy?','Do you like to host?' and 'Do you want an extra bedroom?'". Christian Louboutin's answers were simple and direct: "I am not messy. I can host. I don't want a guest room." The first response should be carefully interpreted: Louboutin has 50-​plus pairs of shoes on his bedroom floor, as seen below.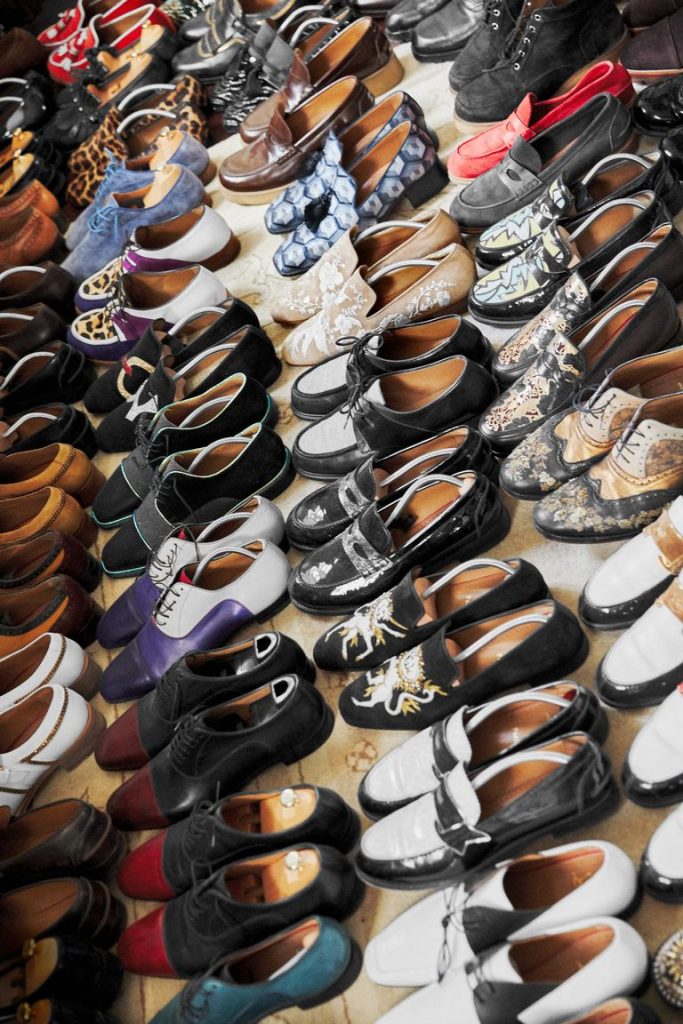 Grange's created an ample and loft-like living space for entertaining, and also a bedroom "that can be a mess because nobody will see it." The interior designer used a trick for keeping visits from houseguests short and sweet. He engineered a side bedroom without a door and a bathroom across the hall. Smart, huh? Louboutin's apartment also reveals his inveterate collecting side, from African masks to kinetic art and Syrian textiles.
Organization of spaces is something that's been on Louboutin's mind lately. After almost three decades in business, he collaborated with curator Olivier Gabet on his first major museum retrospective, which opened in February at the Palais de la Porte Dorée in Paris.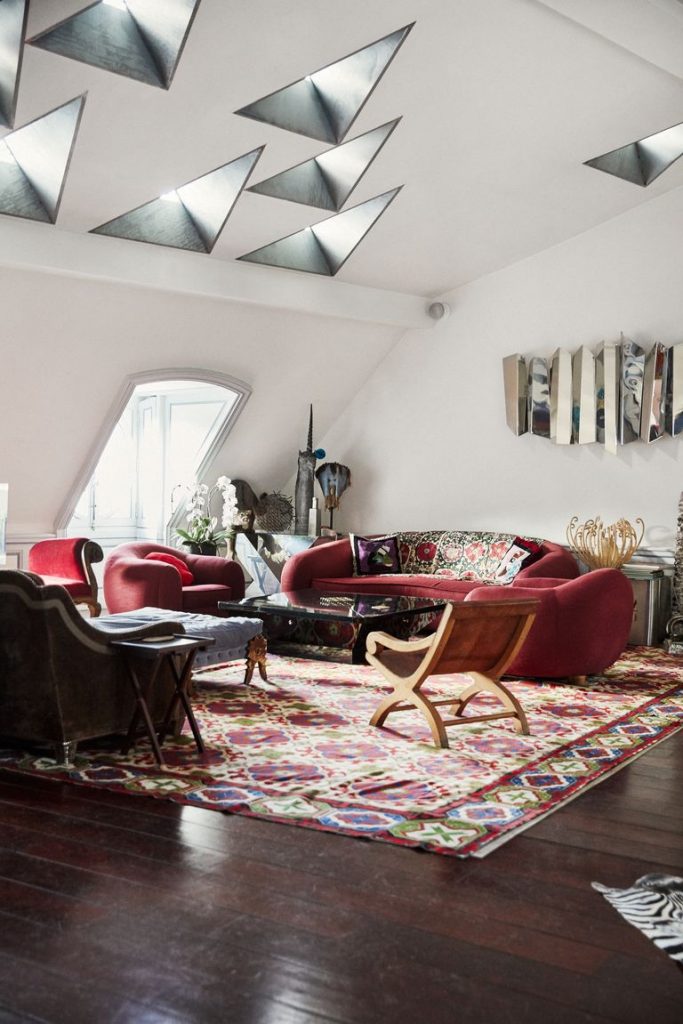 We really hope you liked our article. Feel free to pin all the images to your favorite Pinterest board or to print it and use it on your projects' mood boards. You can also visit our Pinterest boards in order to get more inspiration.
Get more ideas for your projects and find functional, stylish, and sizable lighting and furniture choices.