Are you looking for garden accessories that will decorate your yard or outdoor pool? If so, beauty and sturdiness equally matter. These are stylish parasols from luxury outdoor furniture brands. And they are the best because the best design combines form and function.

GEA PARASOL BY CHI WING LO FOR GIORGETTI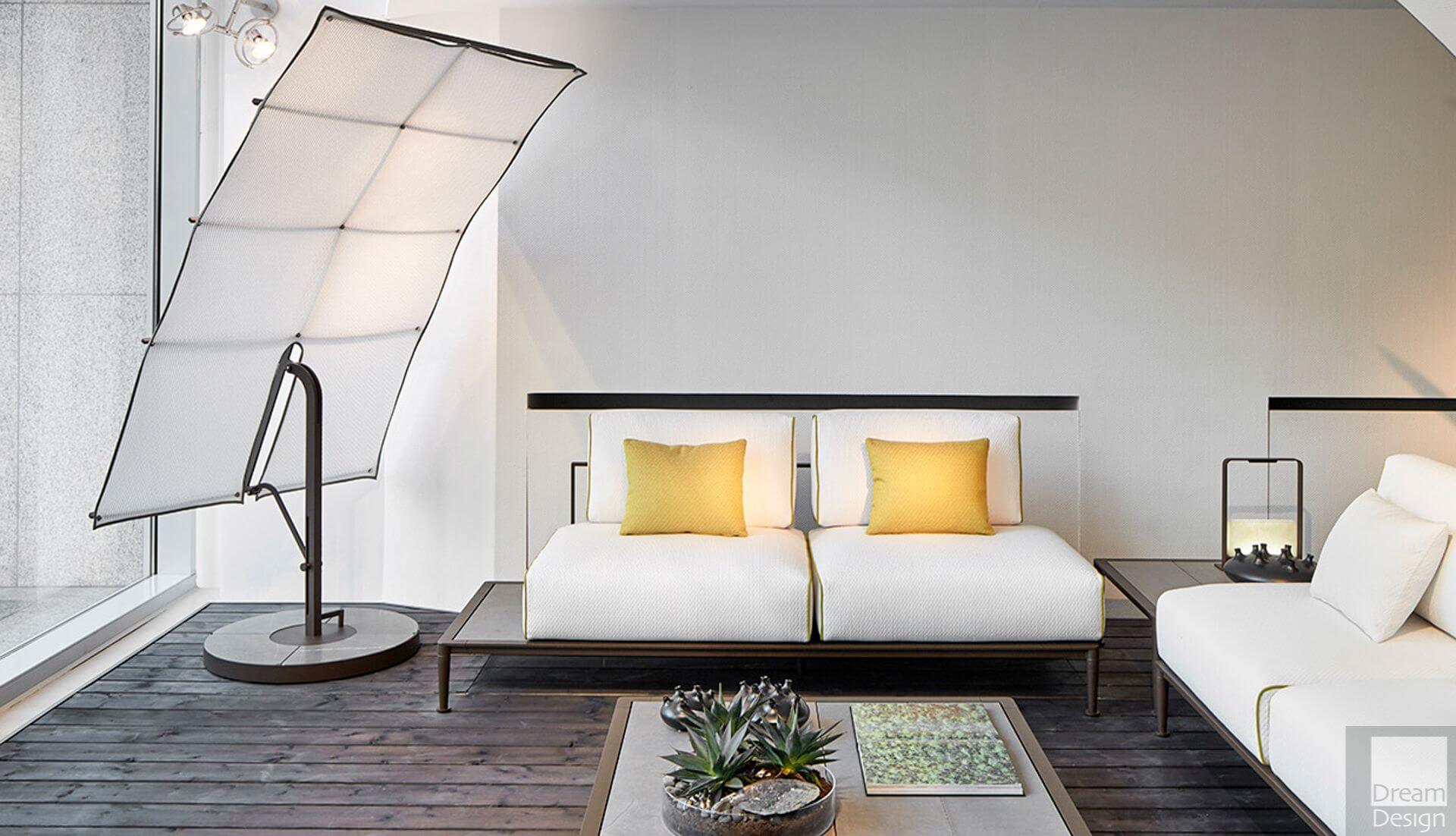 Gea is a stylish parasol that results from the collaboration between the Italian furniture brand Giorgetti and the Chinese designer Chi Wing Lo.
The collaboration was part of the strategic launch of Giorgetti's outdoor furniture collection. The sunshade has a contemporary design and a multifunctional sail-like shape.
ENSOMBRA PARASOL BY GANDIA BLASCO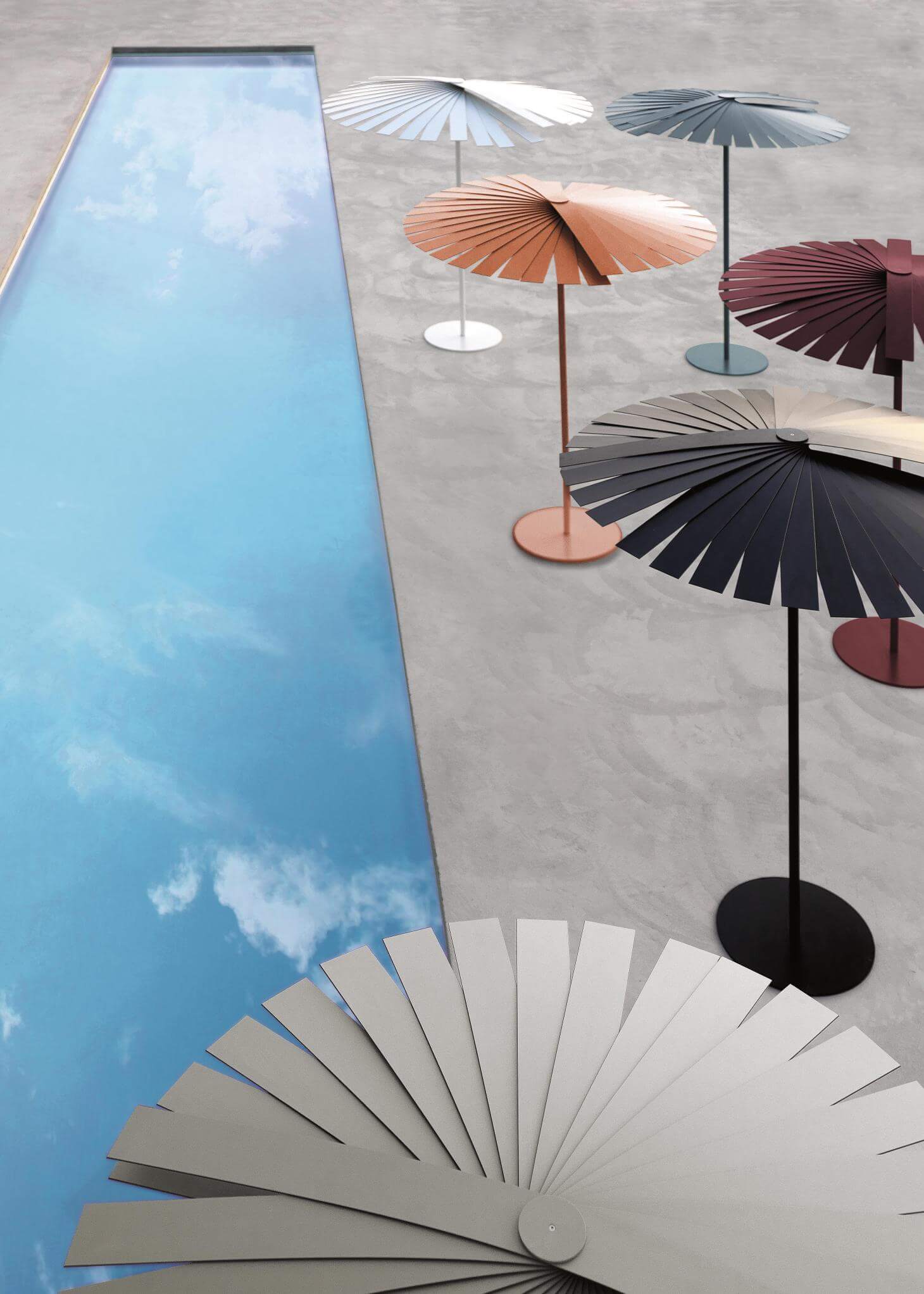 Odosdesign is the creative behind Ensombra, the stylish parasols from the Spanish outdoor furniture brand Gandia Blasco.
This sunshade is fun – Ensombra looks like a fan and is a great option to decorate a garden or outdoor patio. The Spanish brand offers 11 color options for the integrally stainless steel parasol.
BISTRÒ PARASOL BY FATTORINI + RIZZINI + PARTNERS FOR PAOLA LENTI
The Milanese design studio Fattorini + Rizzini + Partners designed a multipurpose parasol for Paola Lenti. Bristò, the stylish parasol is a set of modern garden furniture. Bistrò's base is a lounger and there is a detachable side table as well. If you're looking for an outdoor furniture set, maybe you should give Bistrò a try.
ELEKTRA PARASOL BY HOMMÉS STUDIO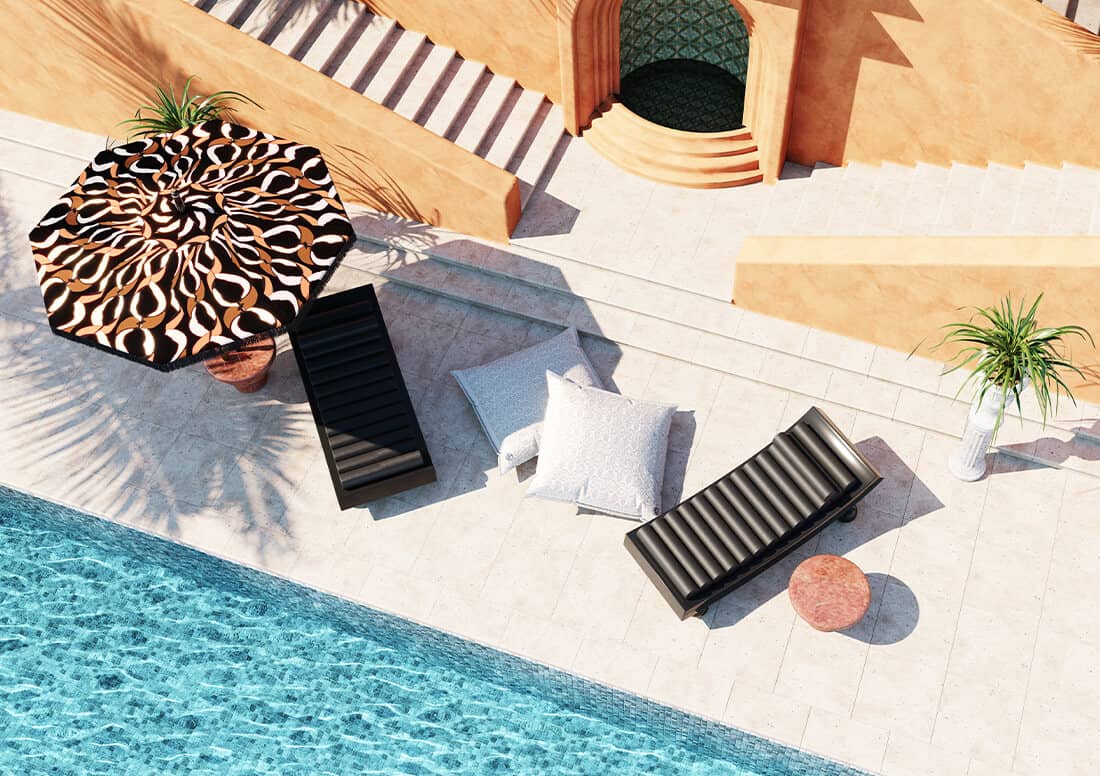 Elektra is a modern parasol by Hommés Studio. This sunshade is part of a continuous quest for stylish parasols. This piece aims to provide all sun lovers an exquisite sombrilla.
Elektra is a multifunctional parasol, whose base can be separated from the umbrella. As a result, the parasol base turns into a bold side table, that can be used anywhere you want. In addition, Elektra's umbrella is made of certified outdoor fabric.
STYLISH PARASOL BASES
TITAN PARASOL BY JANUS ET CIE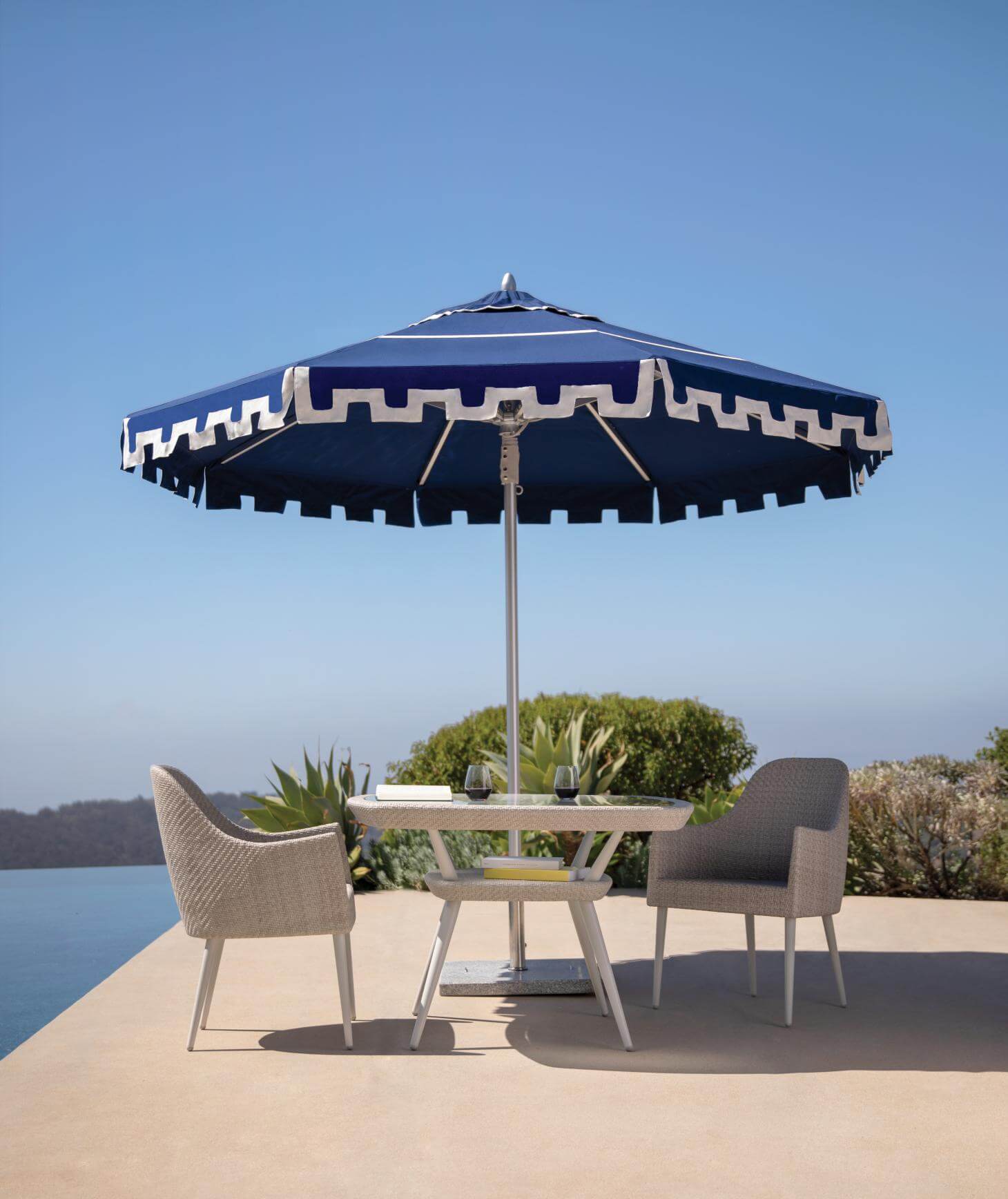 Titan is a classic sunshade reimagined. Janus et Cie launches what is one of the biggest parasols available on market. Not only are they big but stylish as well. Titan parasol has a navy aesthetic. Therefore, the stylish parasol is perfect for decorating resorts.
Janus et Cie offers around 85 customization options for the umbrella.
METEO PARASOL BY KONSTANTIN GRCIC FOR KETTAL
Kettal in association with Konstantin Grcic challenged itself to put together a garden parasol whose base is multifunctional. Meteo parasol introduces a parasol base that becomes a seating, dining table, and even a planter.


In case you're designing a yard or outdoor patio, you should download Bold & Quiet – The Design Guide For Outdoor Living by Hommés Studio. It is full of tips and inspiration for pulling off the perfect scenario to enjoy the dolce far niente.
Source: Wallpaper