Discover Actress Robin Tunney's mid-century modern home – an interior design that mixes "1960s elegance with a contemporary twist".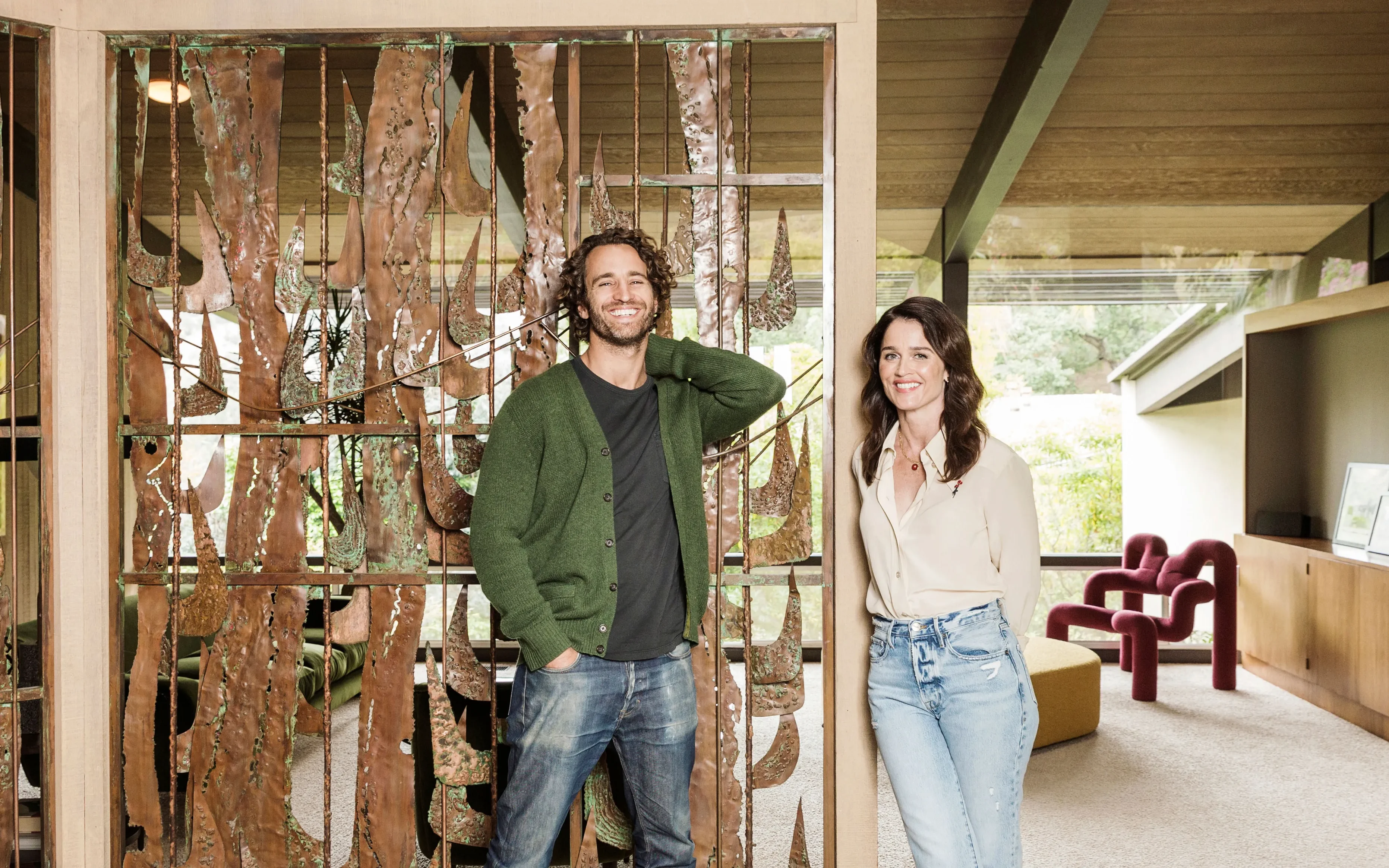 Actress Robin Tunney is a big name in the Hollywood industry, commonly known for her captivating portrayals of Teresa Lisbon in The Mentalist series and Veronica Donovan in the tv show Prison Break. What a lot of people don't know about this actress is that her partner, Nicky Marmet, is an interior designer and, in fact, the mind behind this Mid-Century Modern Home, as well as Robin herself.
The Experience of Designing (and Finding) One's Home
Being an experienced interior designer, Nicky has worked on multiple projects throughout his career. But don't be mistaken; this didn't make the design of this home any easier or faster. According to Robin Tunney "When you're with an interior designer, it is sort of like 'the cobbler's son has no shoes,'" "We didn't have furniture for two years. People didn't think we lived here yet!", says the actress emphasizing the fact that the design process was very time-consuming.
Even just purchasing the house was challenging, being that the couple spent three years searching for an original mid-century house in Los Angeles, only to then lose it to a developer and finally (and happily) get it when that deal fell through.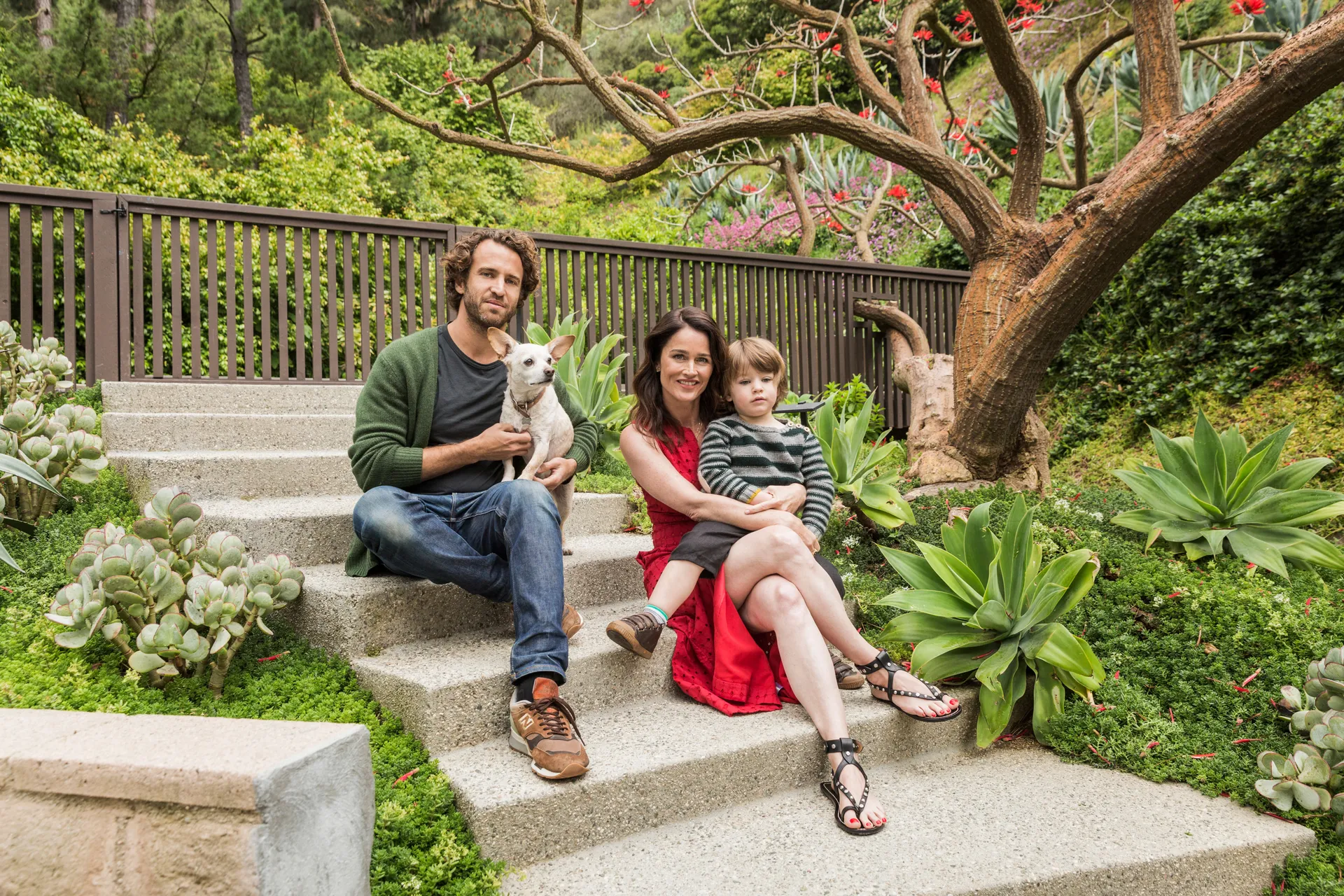 The House Itself
But good things come to those who wait, and actress Robin Tunney and her partner Nicky Marmet were rewarded with this Beverly Hills house designed by sculptor Morris Levine, who himself lived there until his 90s and made sure to take good care of the house.
When it comes to mid-century buildings, there is a common tendency for them to be made from cheap materials, but to the surprise of the couple this wasn't the case for this home, being that the owner built it for himself and invested a lot in the property and its maintenance.
With no cracks and with tones of natural light and original detailing, this house was the perfect base for Robin and Nicky's new residence and its fantastic mid-century modern home design.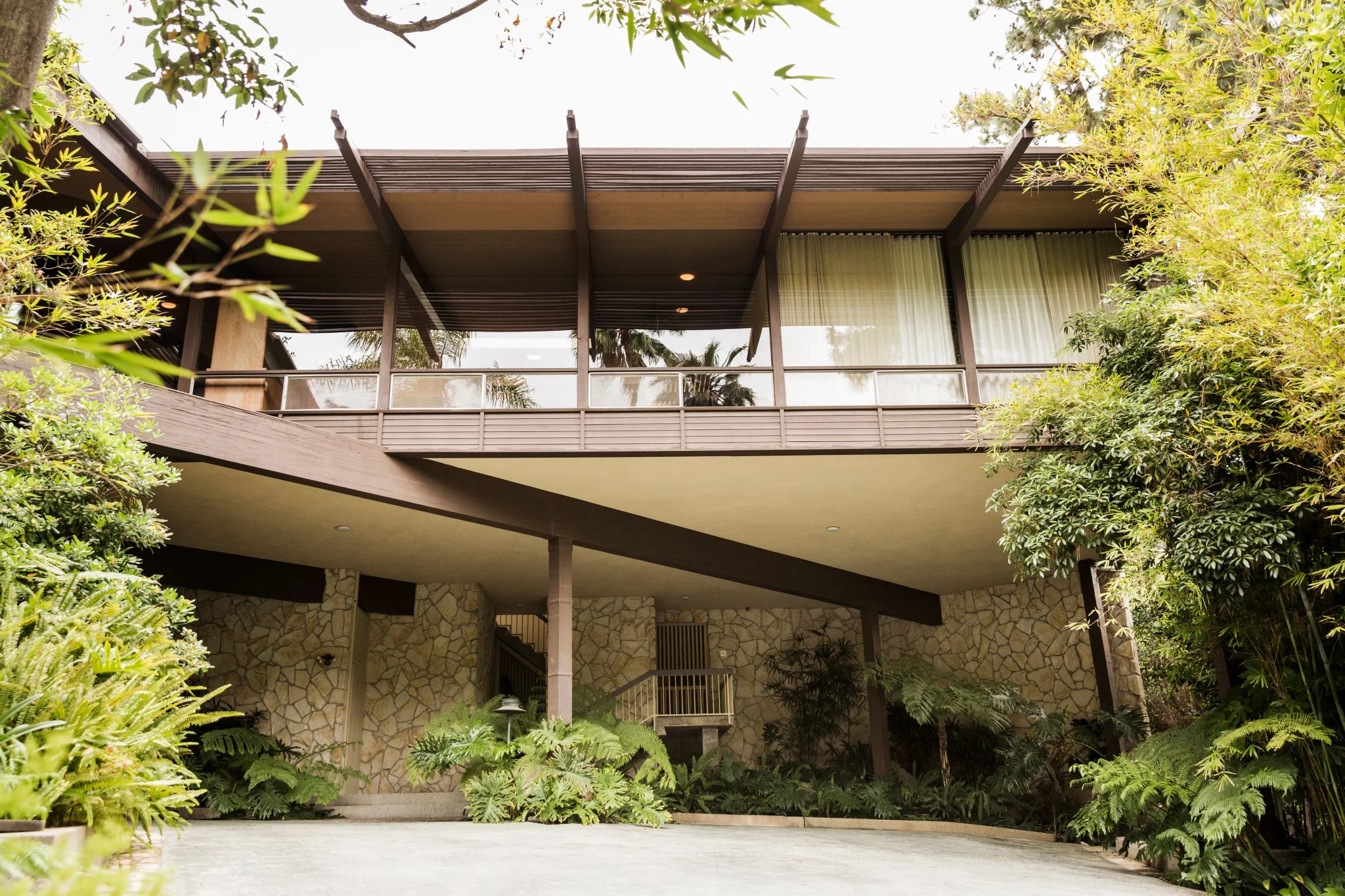 The Mid-Century Modern Home Design
Although the couple was specifically looking for a mid-century house, when it came to the design of its interior, a more modern approach was taken with the goal of not overdoing and overshining its original style.
So one of the living rooms gets a modern L-shaped sofa, while the other one gets a set of green armchairs and a matching sofa, some modern tables are thrown in the center of these spaces, and the lighting is completely redone to match modern standards. Thus creating a beautiful and well-balanced mid-century modern home design.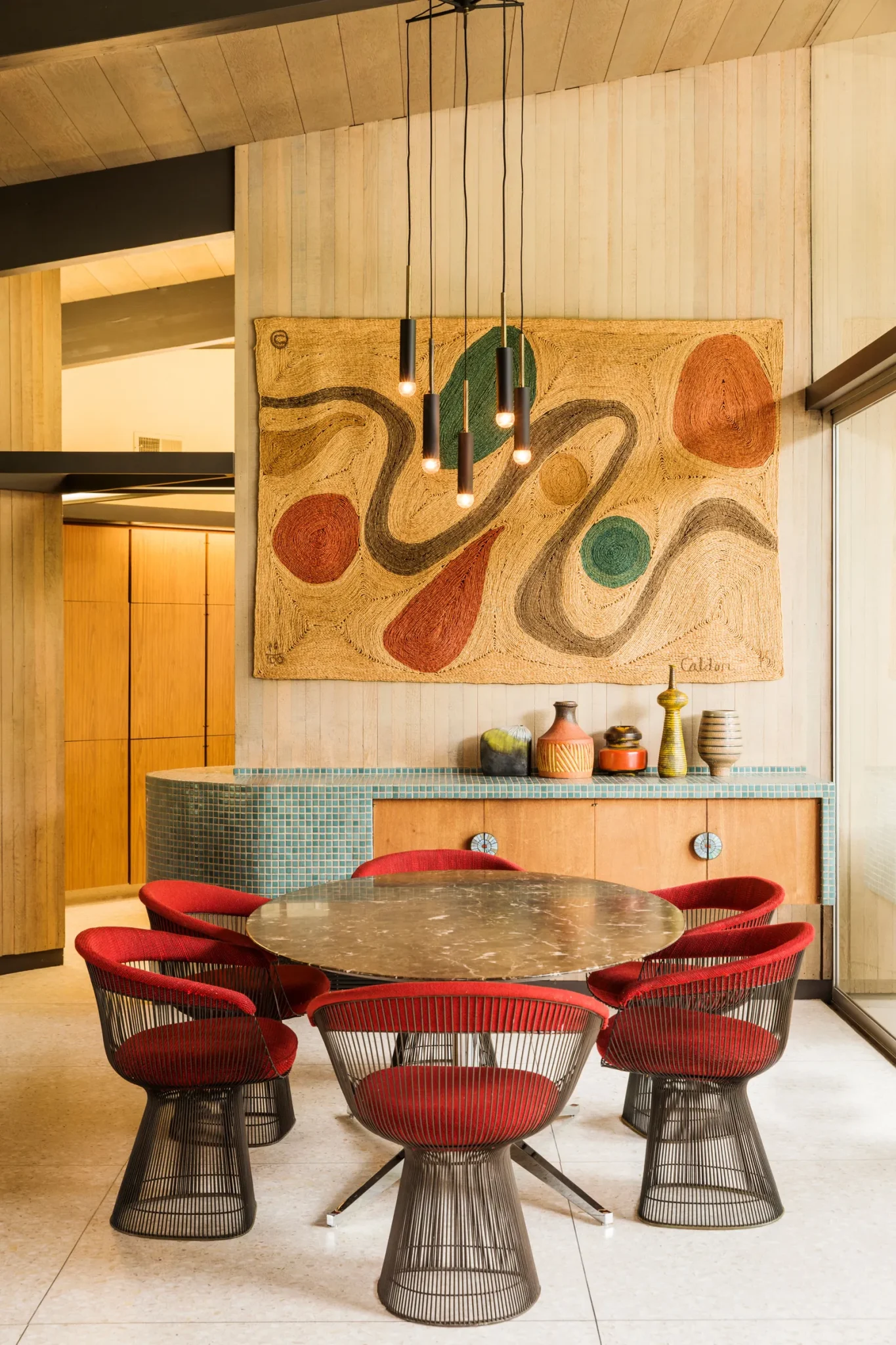 However, implementing some modern furniture doesn't mean totally ignoring the original style of the house.
The couple specifically searched for a mid-century house so it's pretty clear that they love this style and that they were going to keep most of what made this property so unique. Some clear examples of this are the kitchen, which is all original, including the oven and the cabinets, and the entry that features bird reliefs on the door by ceramists Evelyn and Jerome Ackerman.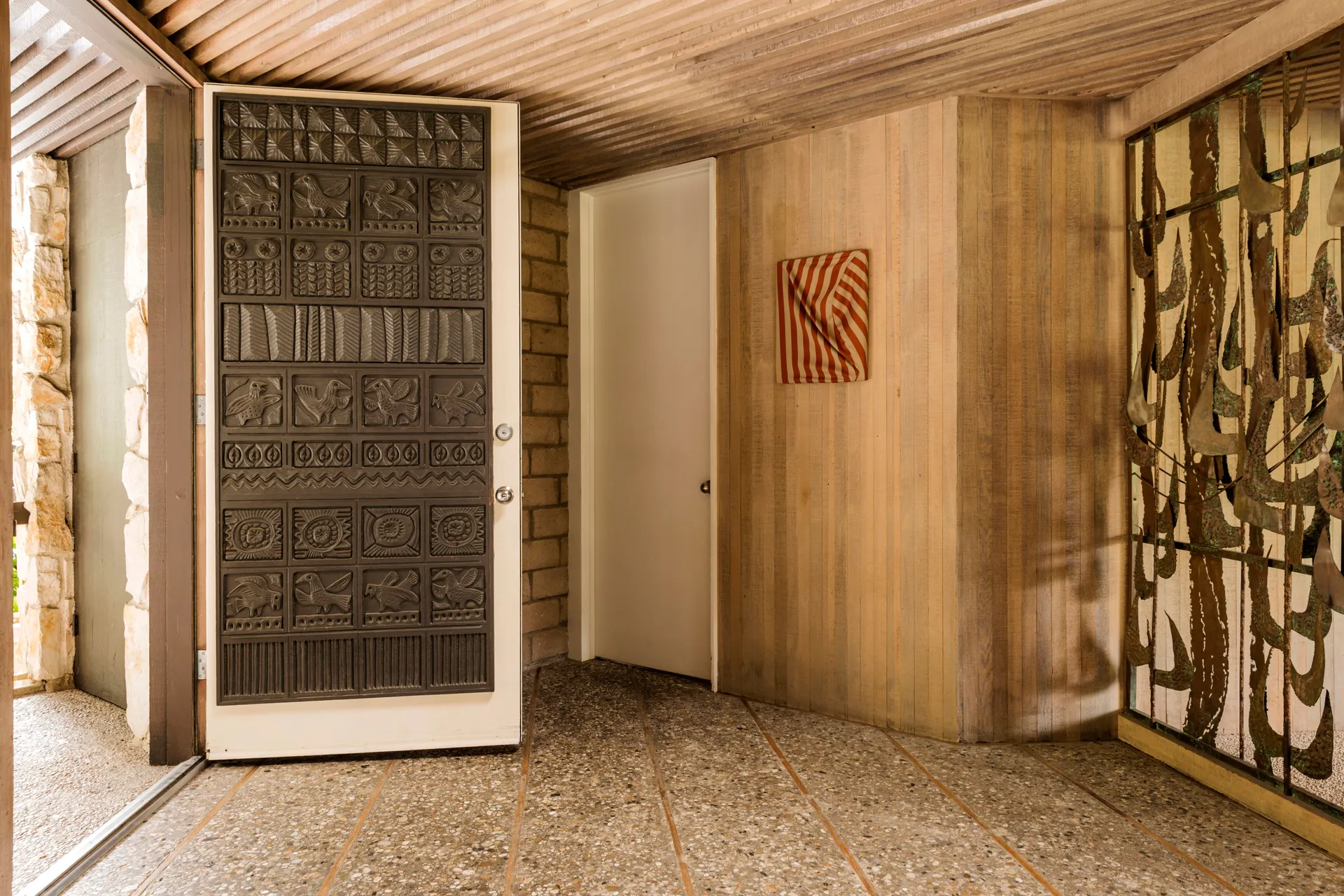 The house's original features, such as the rough-sawn redwood and the off-white terrazzo, also served as inspiration for much of its warm, neutral color scheme, which helps make this mid-century modern home so cozy.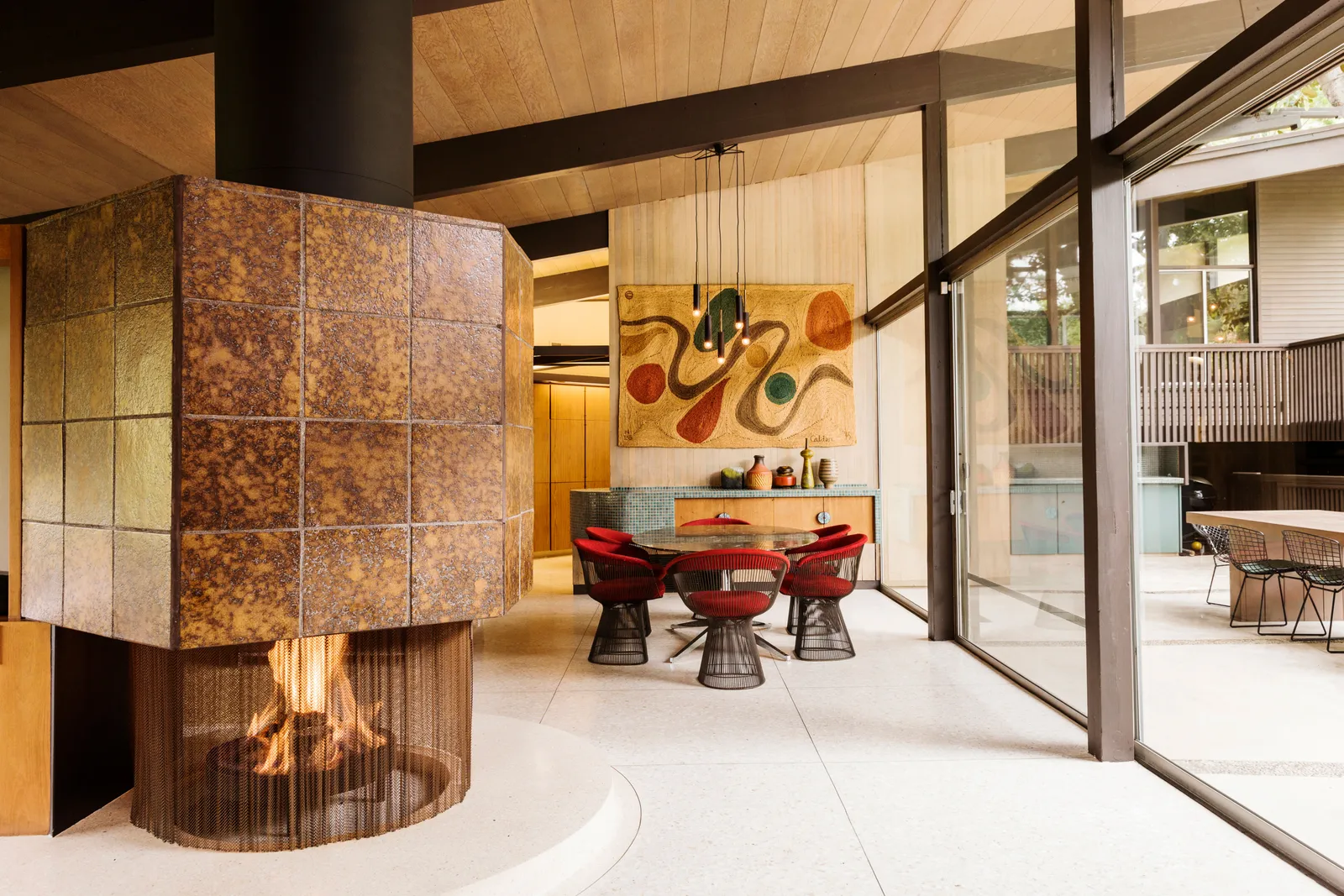 Speaking of coziness, as the couple started to decorate their home, it made itself clear that actress Robin Tunney and interior designer Nicky Marmet don't have the same view on home design, with the first one describing herself as "a bit more whimsical" (as evidenced by that rabbit cookie jar on the kitchen counter) and valuing comfort over everything and the second one, with its interior designer perspective, looking at furniture as pieces of art that need first of all to be beautiful and visually interesting.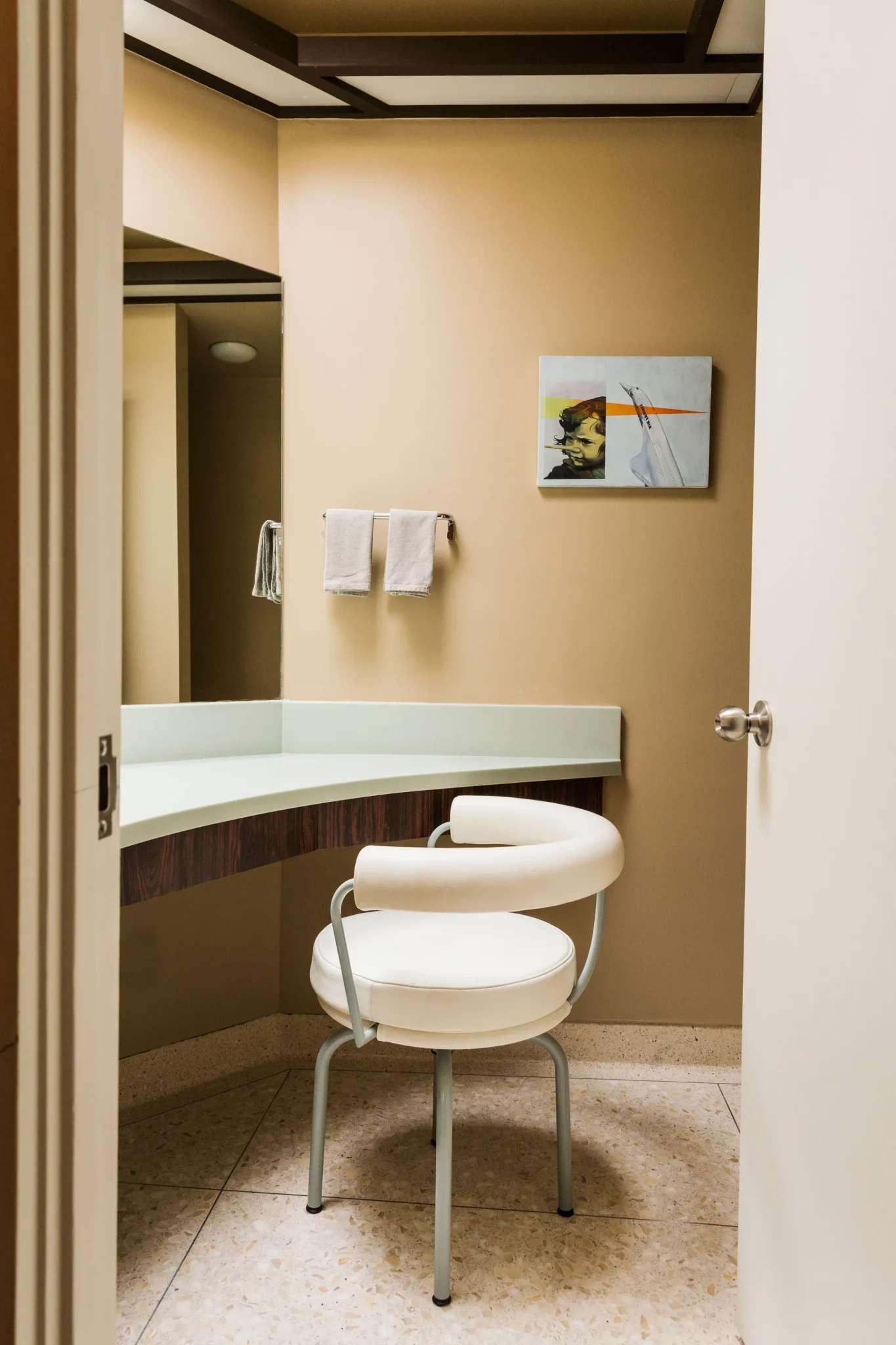 But this is also what makes this house so much more interesting and really family-friendly, mixing the vision of the two artists and representing their love story, something that is uniquely theirs.
"We wanted something that was original"
"I feel like your house should feel like a journey, like you've collected things over time."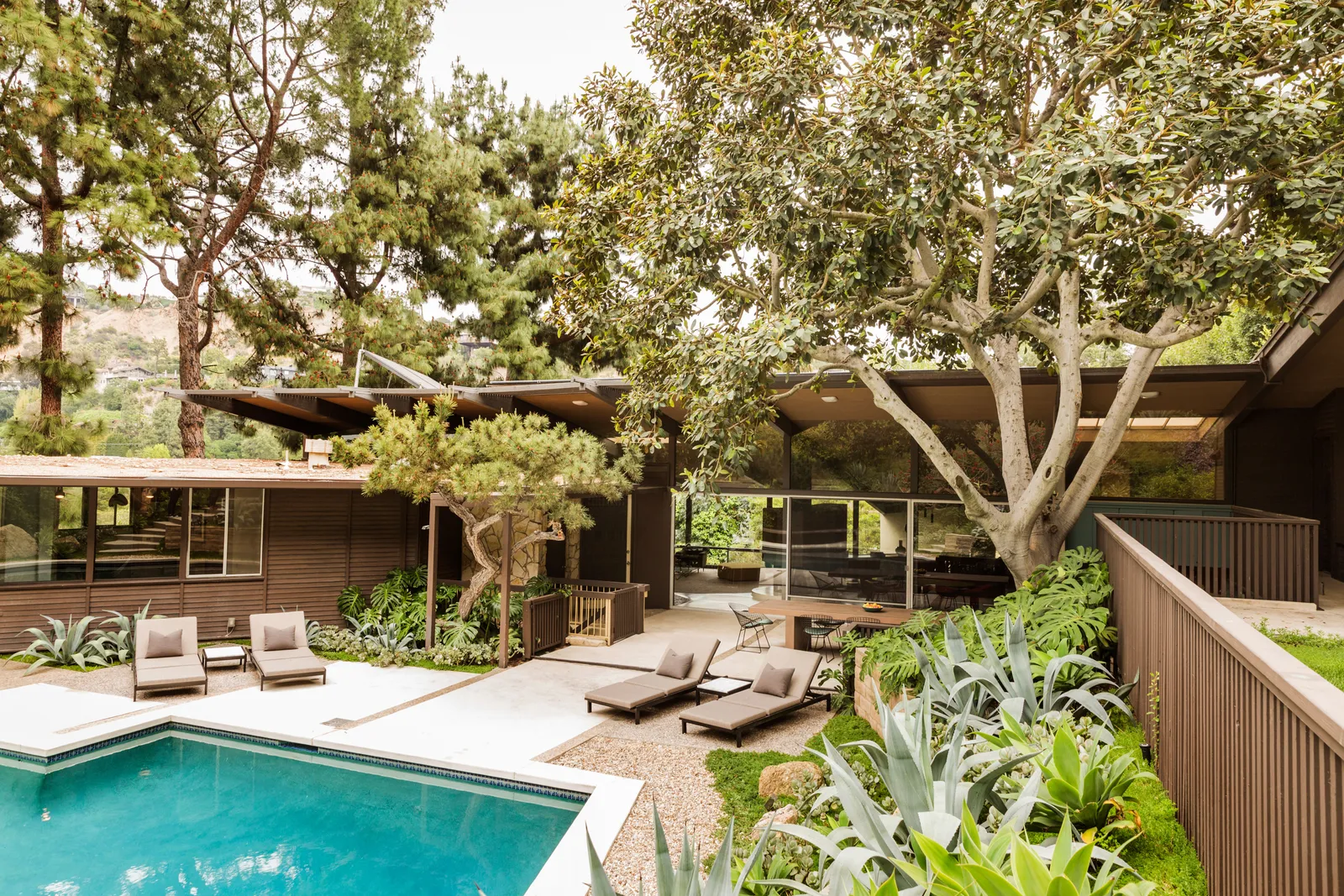 A Stunning Example of The Mid-Century Modern Home Design
Overall, actress Robin Tunney and partner's Nicky Marmet mid-century modern home is a stunning example of the timeless beauty of the mid-century modern home design. Its blend of classic and contemporary elements creates a warm and inviting space that is perfect for relaxing and entertaining. From the spacious living areas to the beautiful backyard, this home is truly amazing.
Shop The Look
Here at HOMMÉS Studio, we are so inspired by this mid-century modern home, that we gathered some of our own furniture which we fill would totally be of actress Robin Tunney and her partner Nicky Marmet's style. Make sure to check them out below!
We hope you enjoyed this tour through the mid-century modern home of actress Robin Tunney just as much as we did!
If you're looking for more on the mid-century modern home design style, discover Mid-Century Modern Rebellion: Shop Interiors, a modern living room inspired by the 1970s where the love of life and the love for interior design commune.

Source: Architectural Digest | Photos: Emily Berl