INTERIOR PROJECT BY HUMA SULAIMAN DESIGN
Huma Sulaiman Design created a modern family home in California that combines luxury with comfort. The design features neutral tones and organic shapes as backdrops. The goal was to balance sophistication with functionality, resulting in a stunning contemporary family home that reflects a modern lifestyle and is also friendly for all inhabitants. Pick inside and discover HOMMÉS Studio's curvy raw stone table, Lunarys center table on the main living room.
In the living room we can find clean lines, a neutral color palette, and carefully selected furniture pieces to create a contemporary yet inviting atmosphere. Huma Sulaiman balanced the neutral tones with different materials and textures, creating a minimalist space full of visual interest. In the center, we find the beautiful Lunarys Center table from HOMMÉS Studio, made in travertine and with an organic design, perfectly matching the overall aesthetic.
This family room design achieves a comfortable yet elegant balance for quality time. The dining area features a formal section with bold chairs and a family-friendly area with clean lines, both serving their purposes effectively.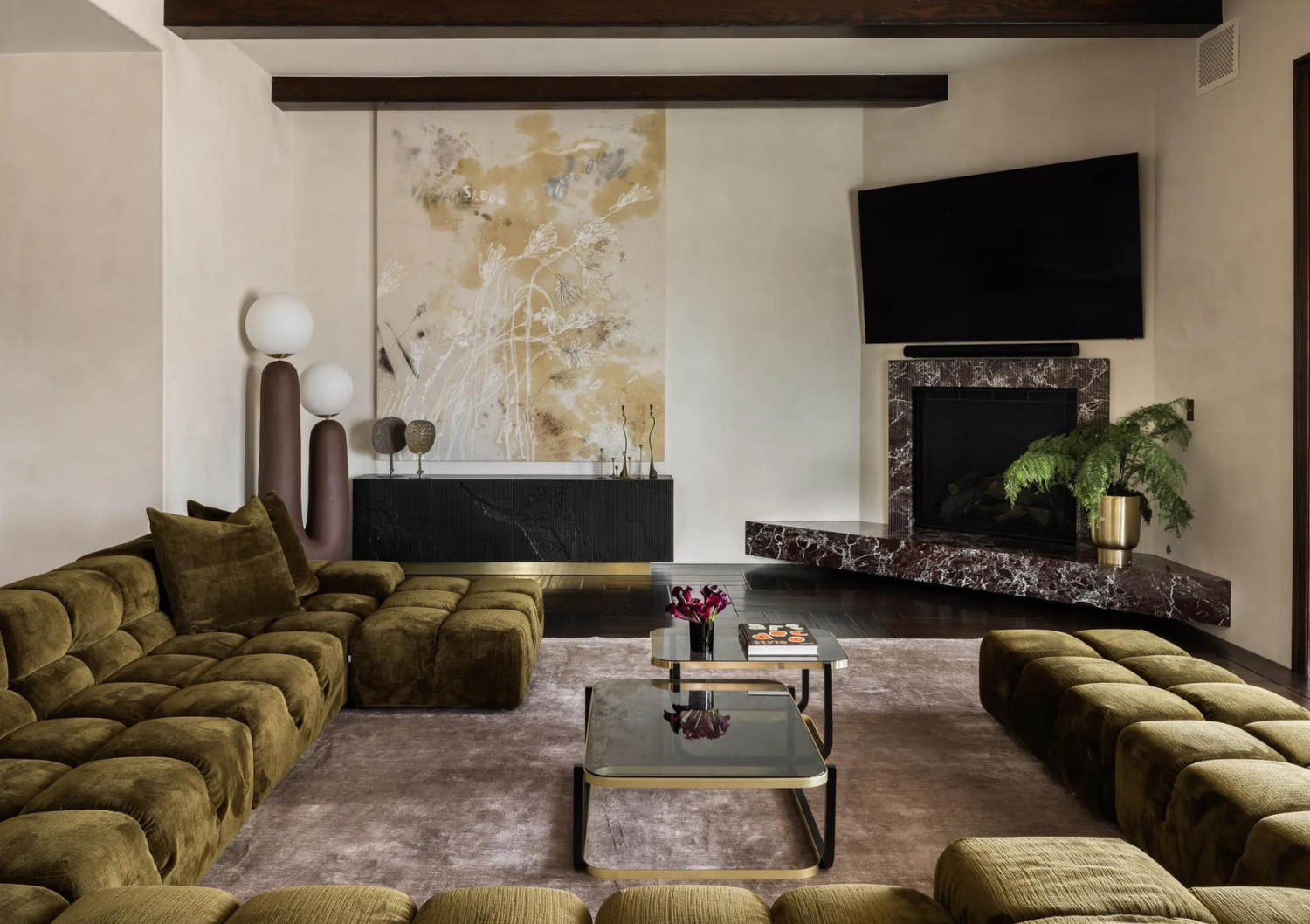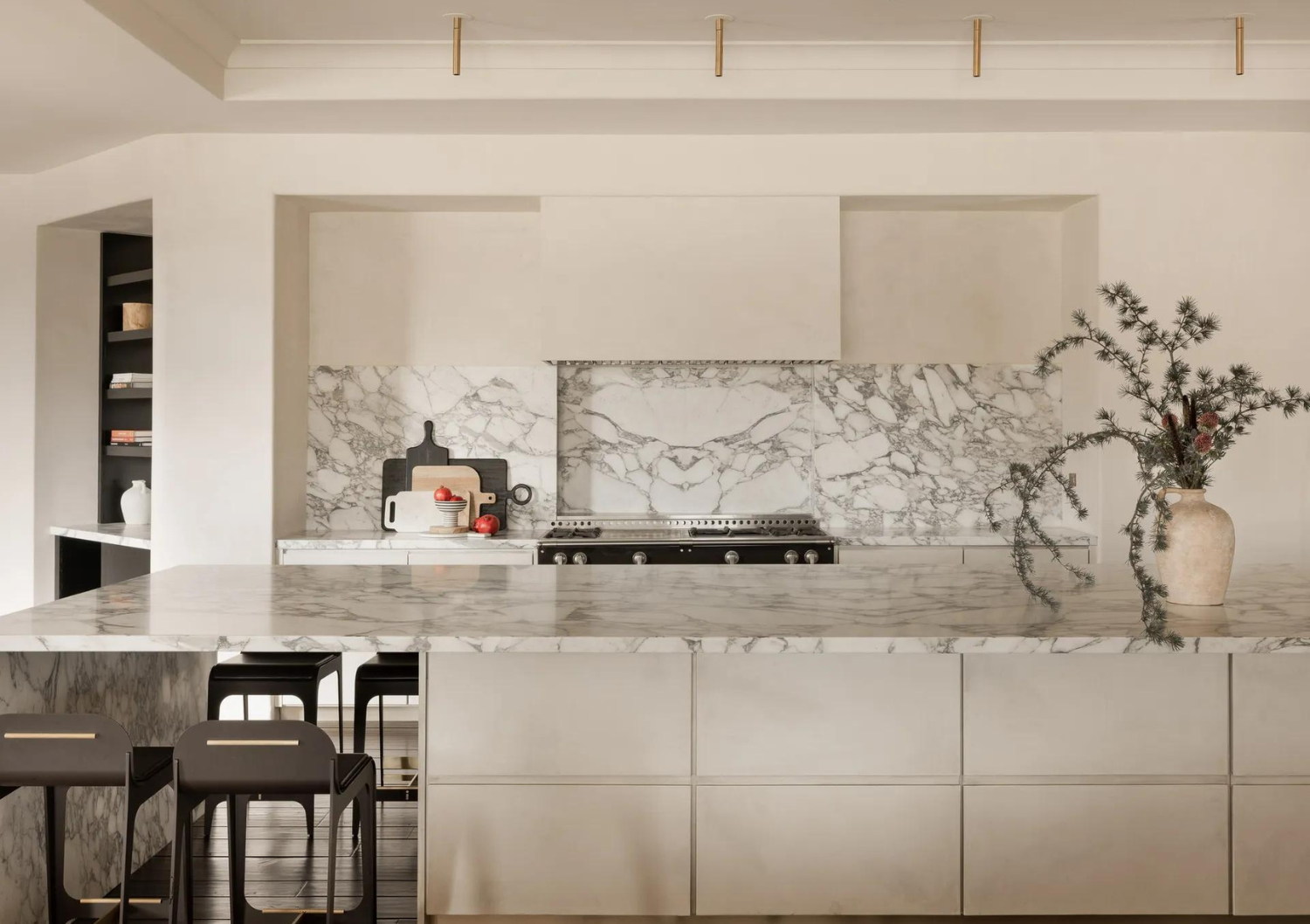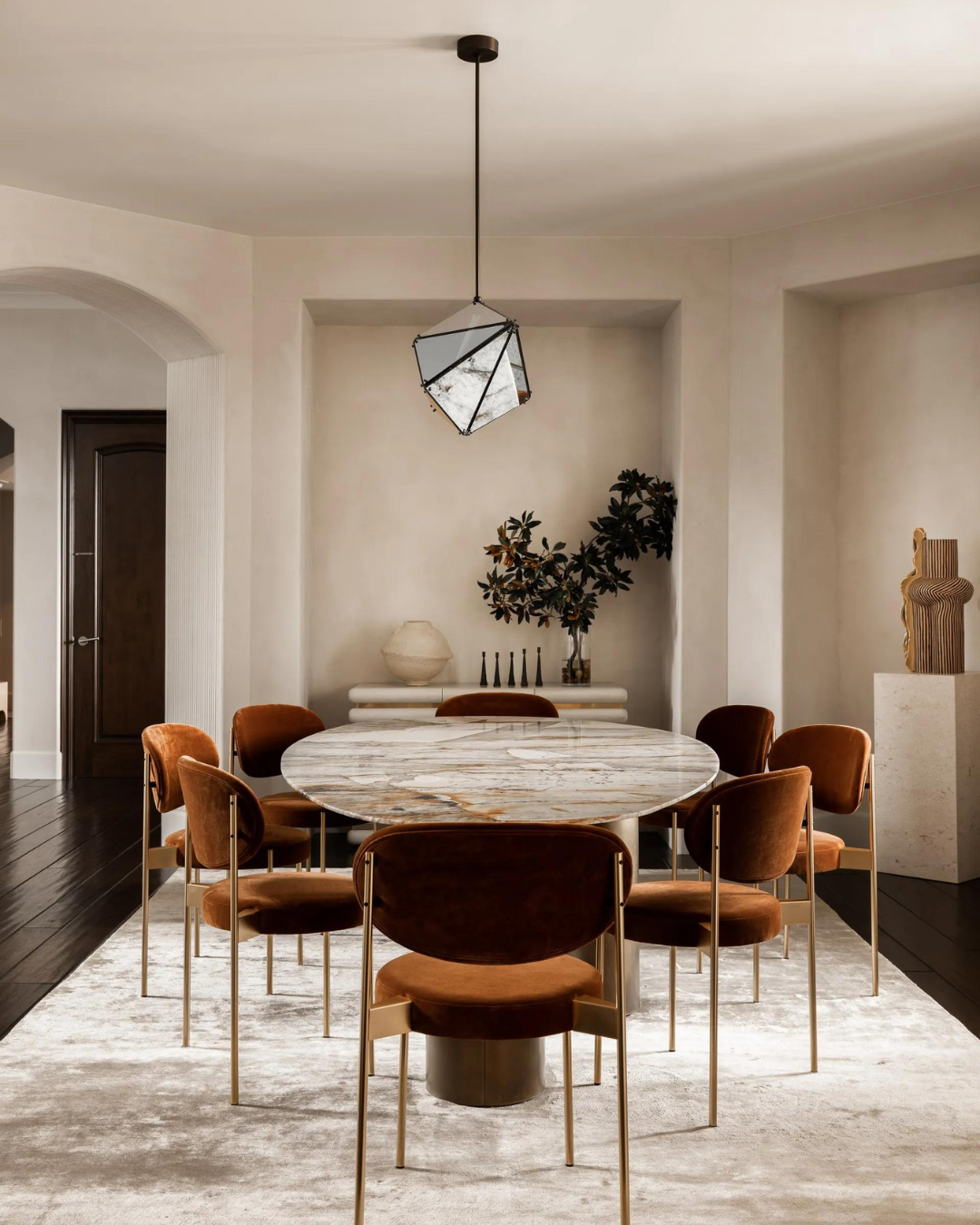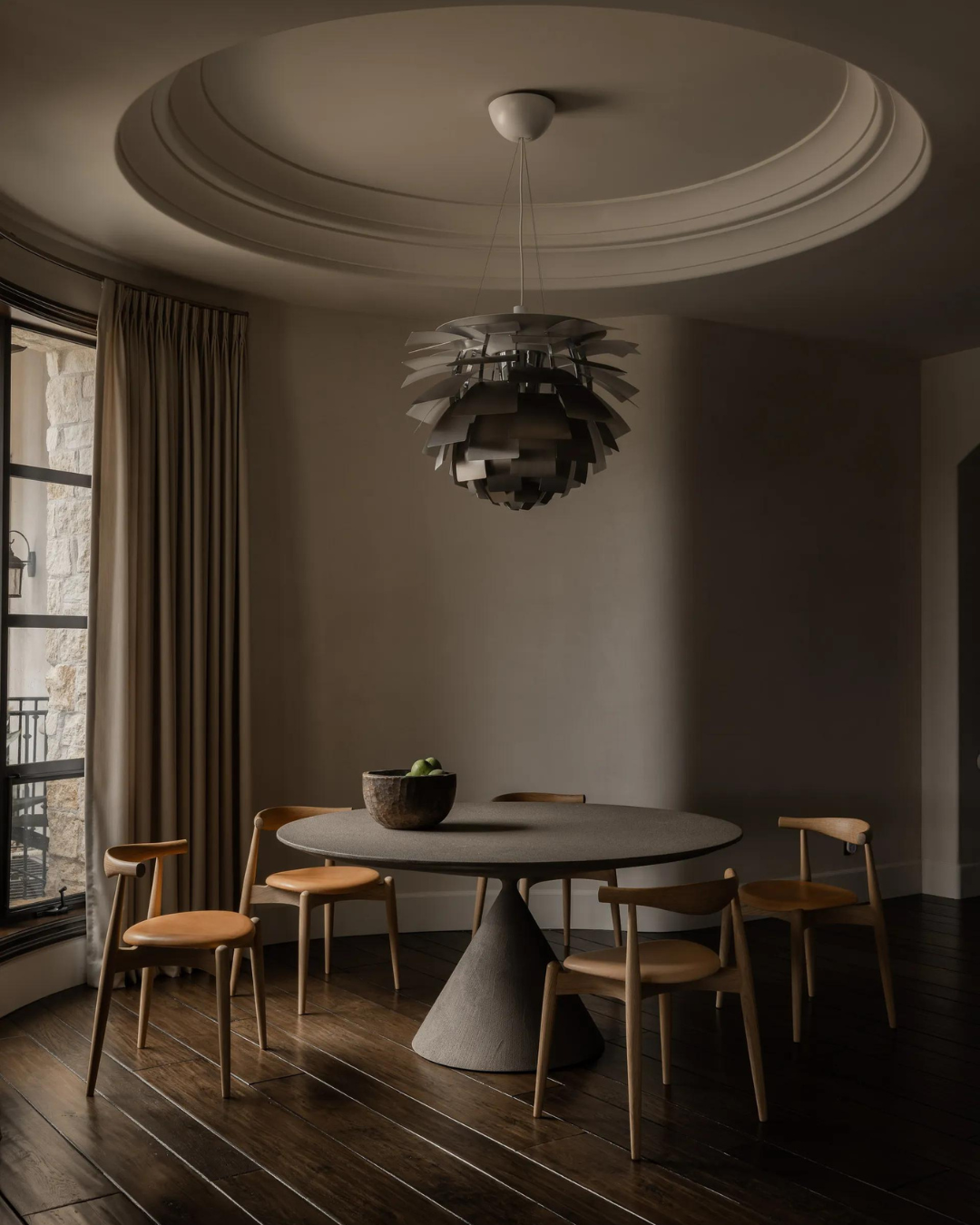 Pina Chair Iron

Chair 1.990,00

€
Each bedroom in this home is uniquely designed to reflect its occupants' personalities, with themed children's rooms and a peaceful retreat for the parents, plus beautiful and luxury bathrooms to complete the personalized design.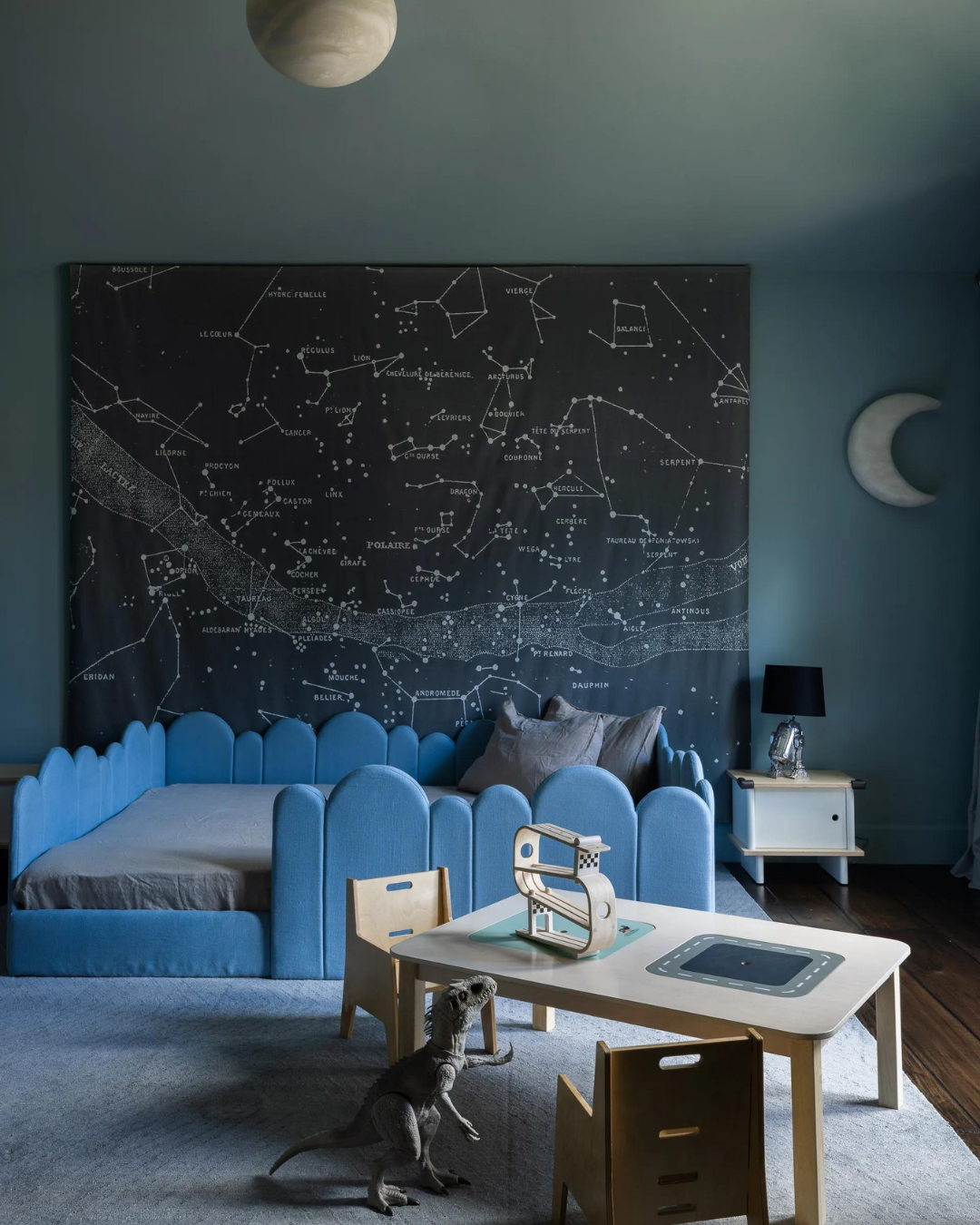 Cadiz Bench

Bench 3.750,00

€

Kara Bed

Bed 7.210,00

€

Kara Bedside Table

Bedside Table 3.450,00

€

Moa Armchair

Armchair 4.580,00

€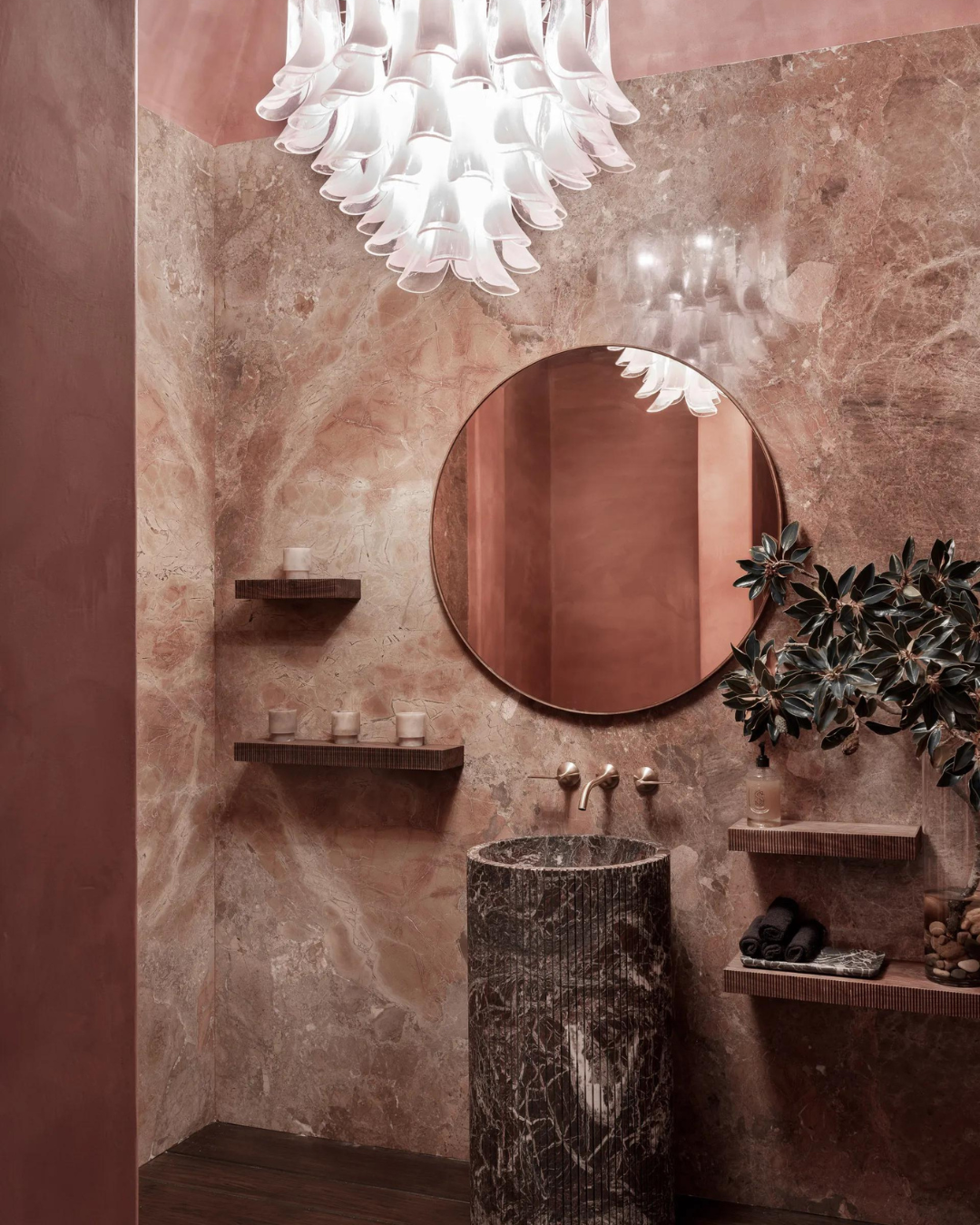 Download Global Design Trends E-book
— The World of Tomorrow —
The World of Tomorrow features the Global Design trends and a study case of AI-generated images that will take you on a journey into the realm of dreams and imagination.