A tropical modern house on the tiny Di Lido Island in Miami. The exclusive island is part of the man-made archipelago of Biscayne Bay called Venetian Islands. A couple, art-collectors based in the Northeast, commissioned Choeff Levy Fischman architects a waterfront tropical modern house.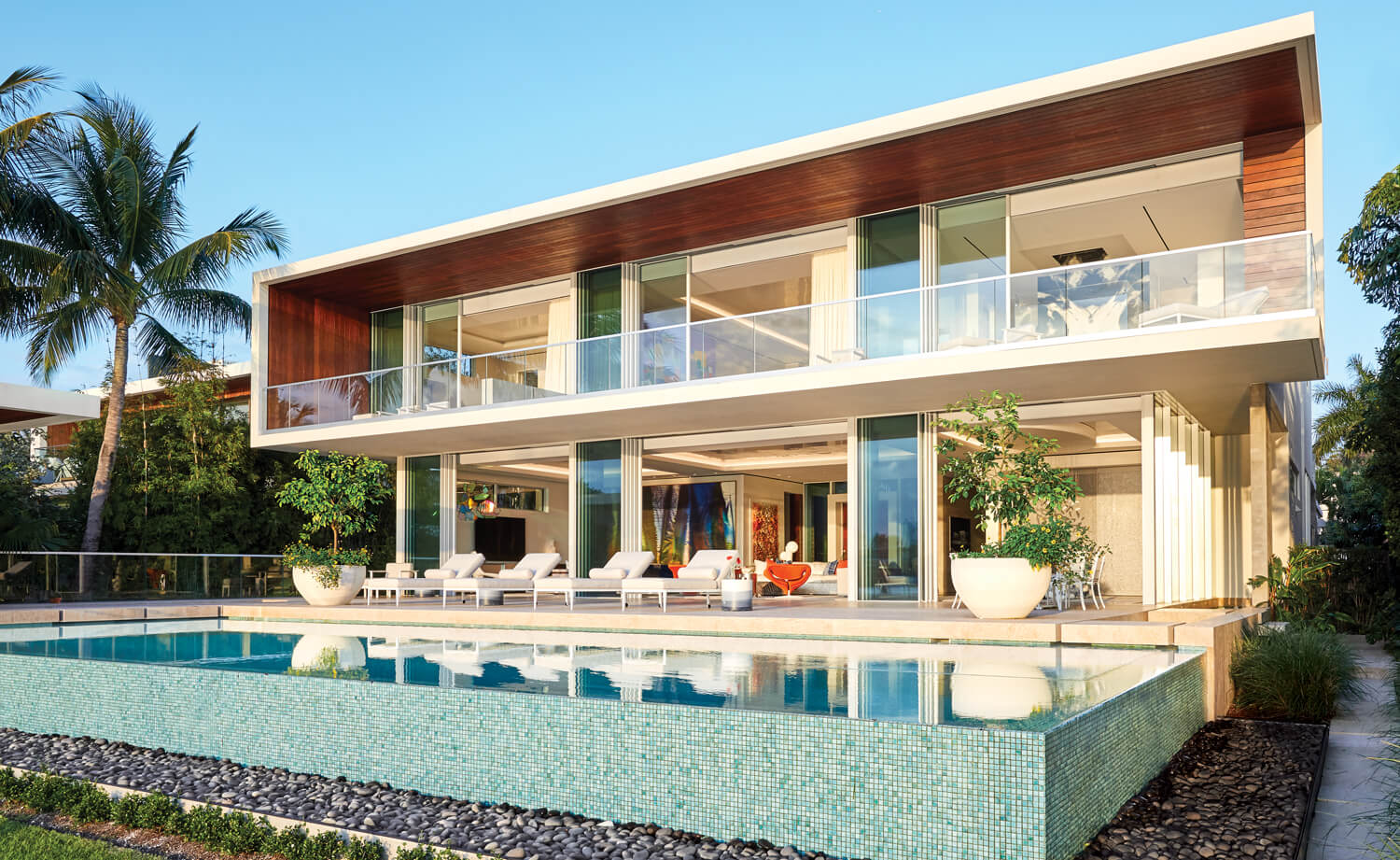 Choeff Levy Fischman is the leading practitioner of tropical modern architecture in Miami – the third movement of architecture in the state, after the 1930s art deco and the MiMo, the postwar Miami modernism. The tropical modern home of the art-collectors couple resembles an exclusive tropical luxury resort. The endless sunlight, the infinite pool, exotic greenery, and an exclusive view across the bay to downtown Miami.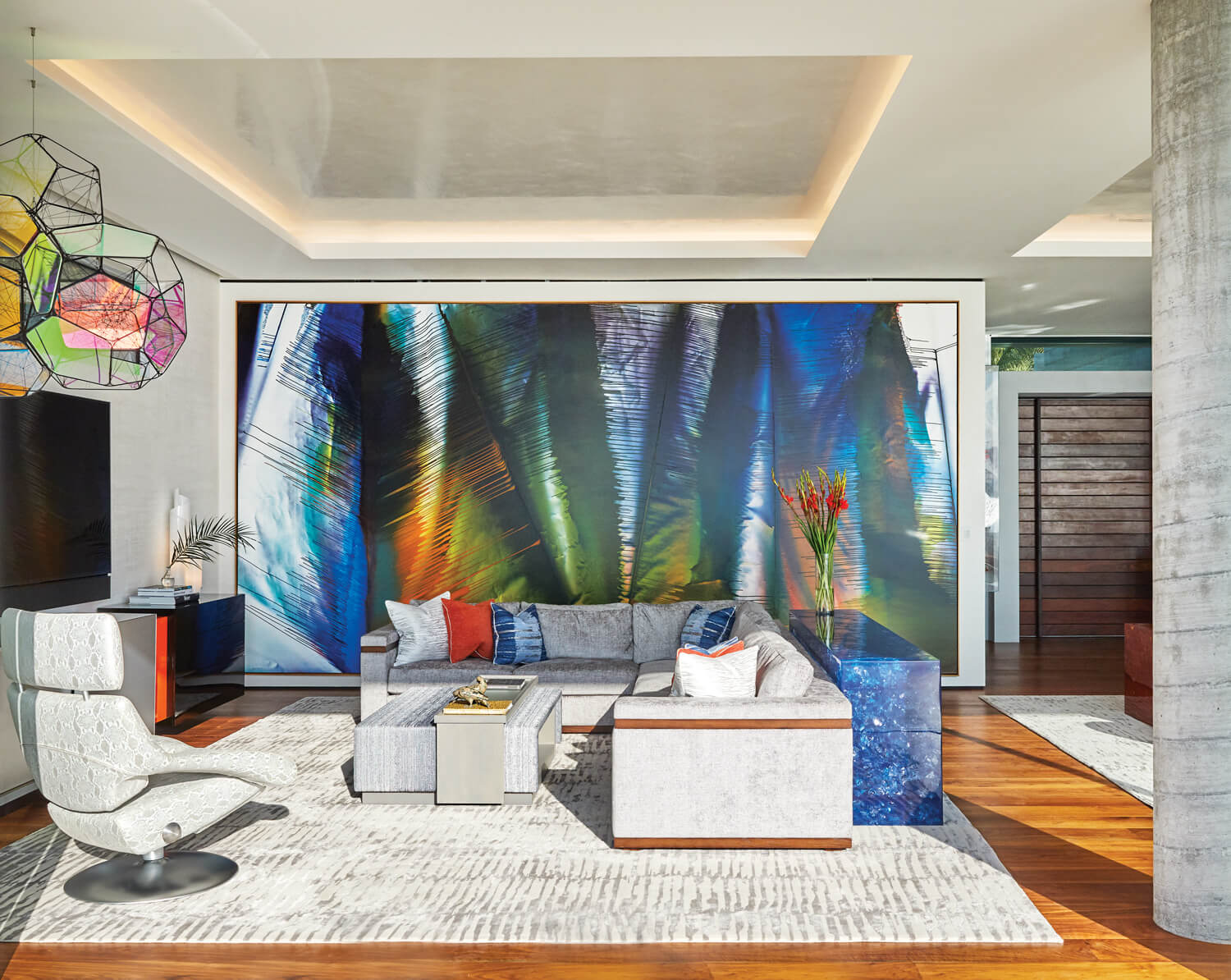 The residence designed by Choeff Levy Fischman has the brutalist flair of the 1970s with a beachy mood. The white façade reflects the sunlight and vibrant colors give us the mood of the modernism of Luis Barragán.
The tropical modern house was designed for indoor-outdoor living and to maximize the light and the landscape. The design of Choeff Levy Fischman architects features four bedrooms, an infinity pool, and a rooftop deck for taking in jaw-dropping sunsets over downtown Miami.
The A-List design team was completed with Ingrao Inc. working on the interior design. Randy Kemper and Tony Ingrao, from the New York-based interior design practice, gave to the interior of the house a unique identity, melding distinctive art pieces with iconic furnishings.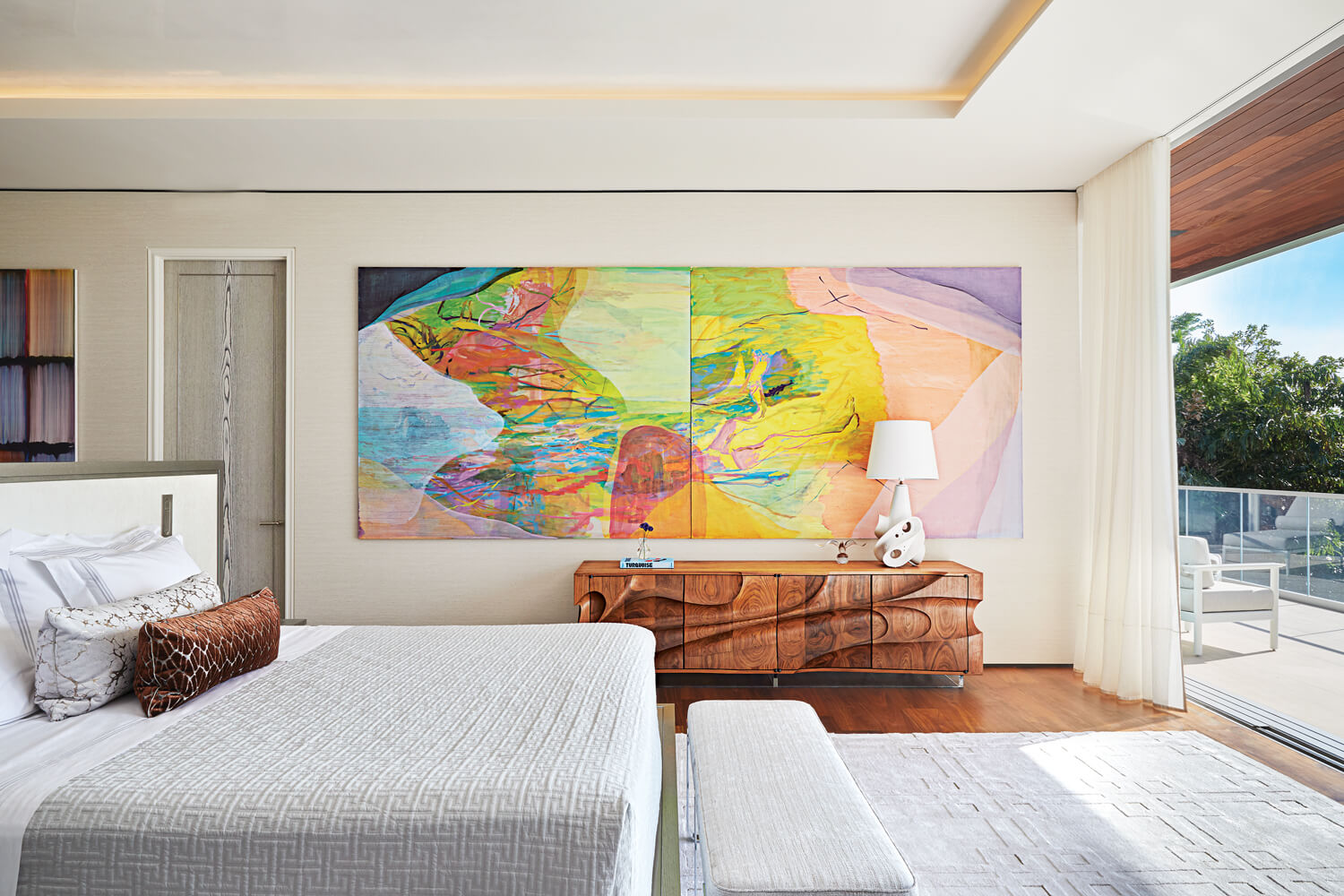 The residence is a midcentury-inflected house with crisp lines, rectilinear volumes, deep overhangs, and expanses of glass to give a bold modern feel to the project.
In addition, Choeff Levy Fischman conceived the property as a showcase for contemporary art. In this manner, the architecture is simple, in order to make the art stand out. The end result is a property whose walls float, with base and crown reveals like a blue-chip gallery in London or New York.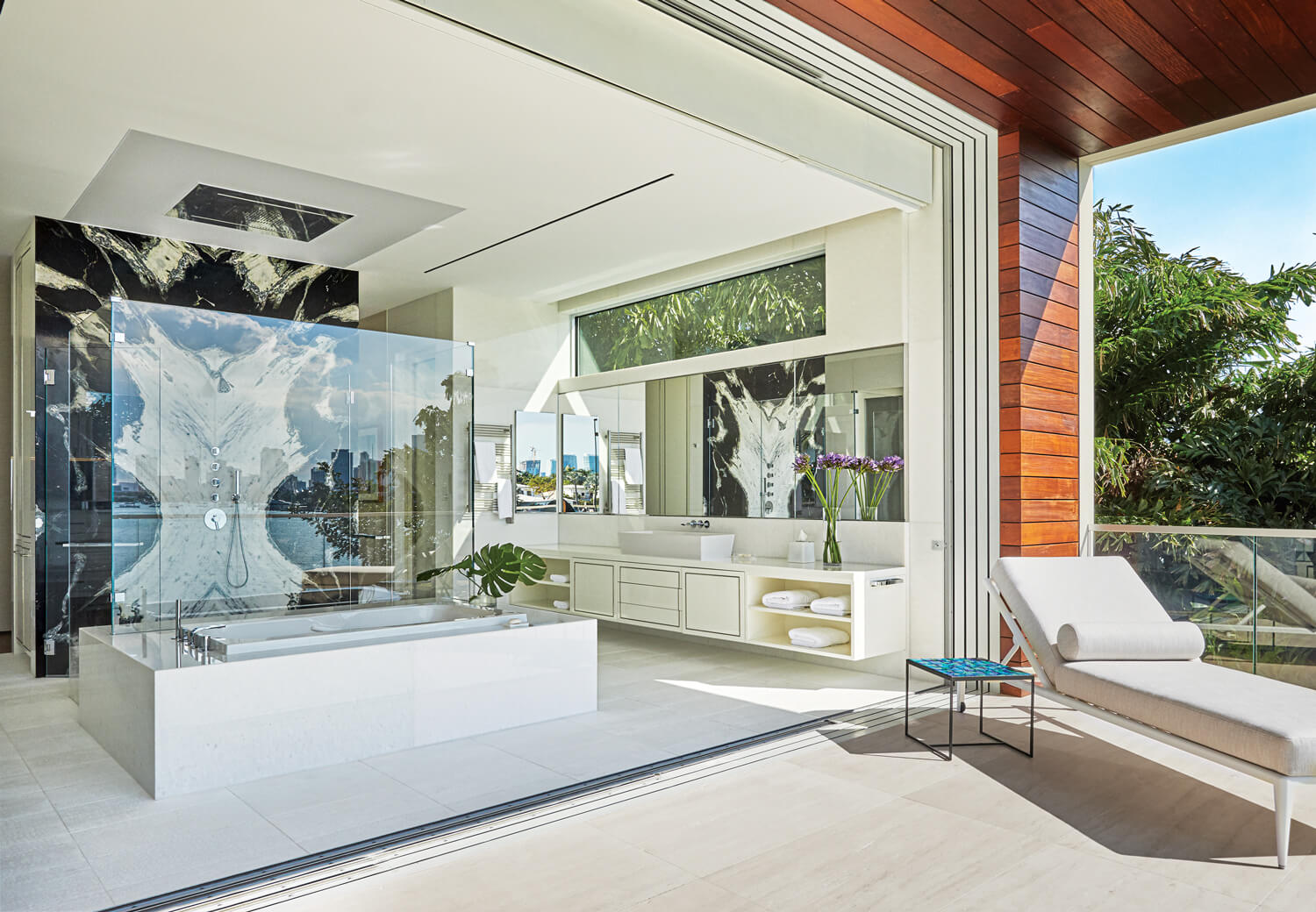 Unlikely other modernist interior design projects, Ingrao and Kemper designed an interior with plenty of colors. In this manner, vibrant colors such as blue agate and blood orange populate the rooms, as well as iconic furniture pieces.
This tropical modern home turned out to be the kind of project that gives designers and architects the greatest joy. To an owner resistant to color, the burst of pigmentation in every room came to change her perception of color in interior design, as much as in their new home and life.

Discover these and other Top Residential Projects on Hommés Studio Pinterest.
Source Galerie Magazine