The renovation of this midcentury house in Los Angeles has a particular detail: it was a collaborative family project, resulting in a stunning layout.
For Brandon Creed, the opinions of his parents were always important – special when the topic was house. Since the rentals for university, he always asked for his parent's advice. He also counted on the couple when he sought a perfect house in Los Angeles. In 2018 the trio visited a midcentury Laurel Canyon property, which was different from what Brandon was looking for; but her mother encouraged him that it would be a perfect home.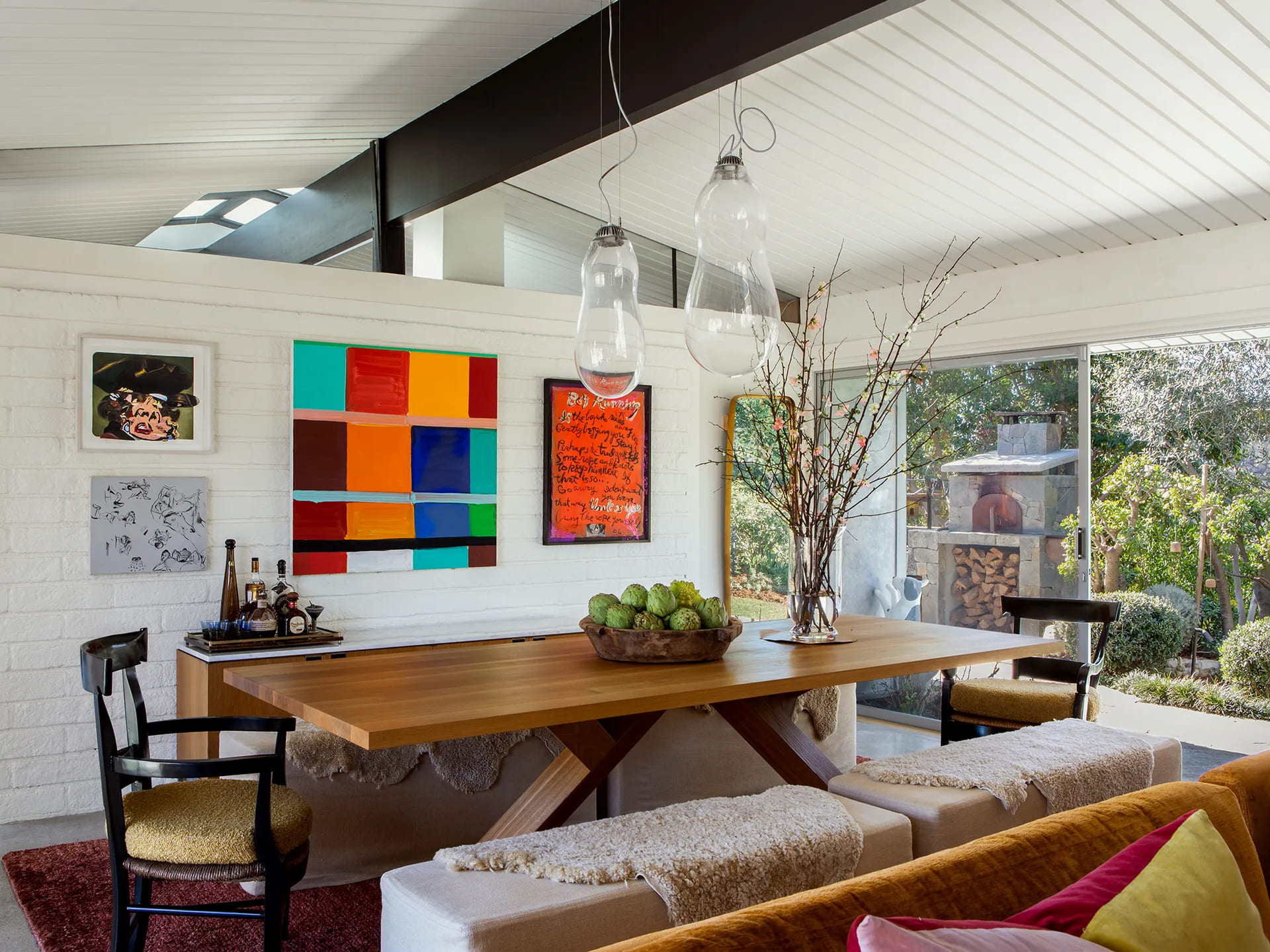 Before the midcentury house in Los Angeles became Brandon's ideal home, restoring work was necessary. Brandon hired Design Universal Architects for this task, who accomplished the job perfectly. For the interior and to active the perfect personal space, Brandon counted on her mother and also interior designer Shari Creed from Studio Creed.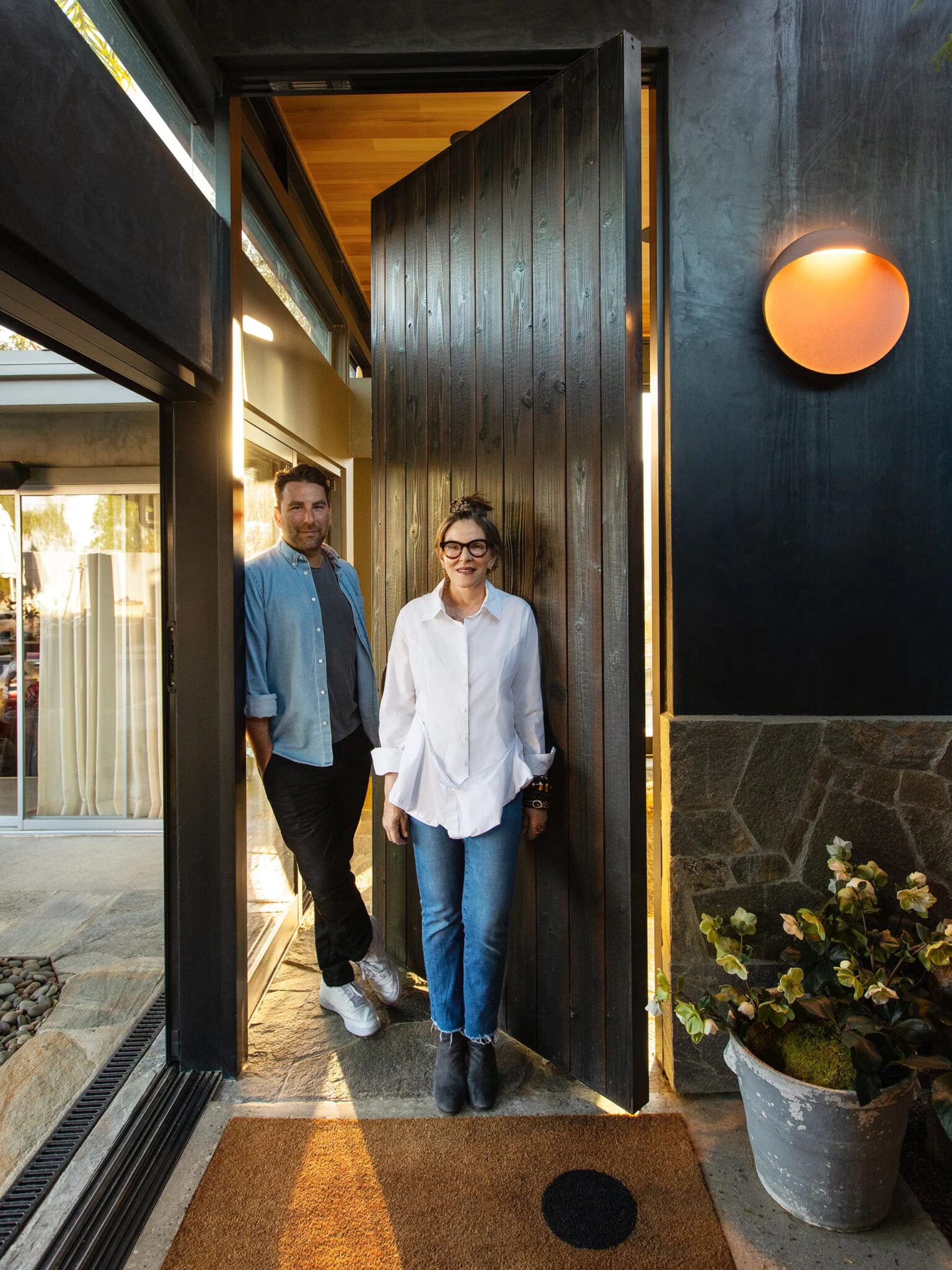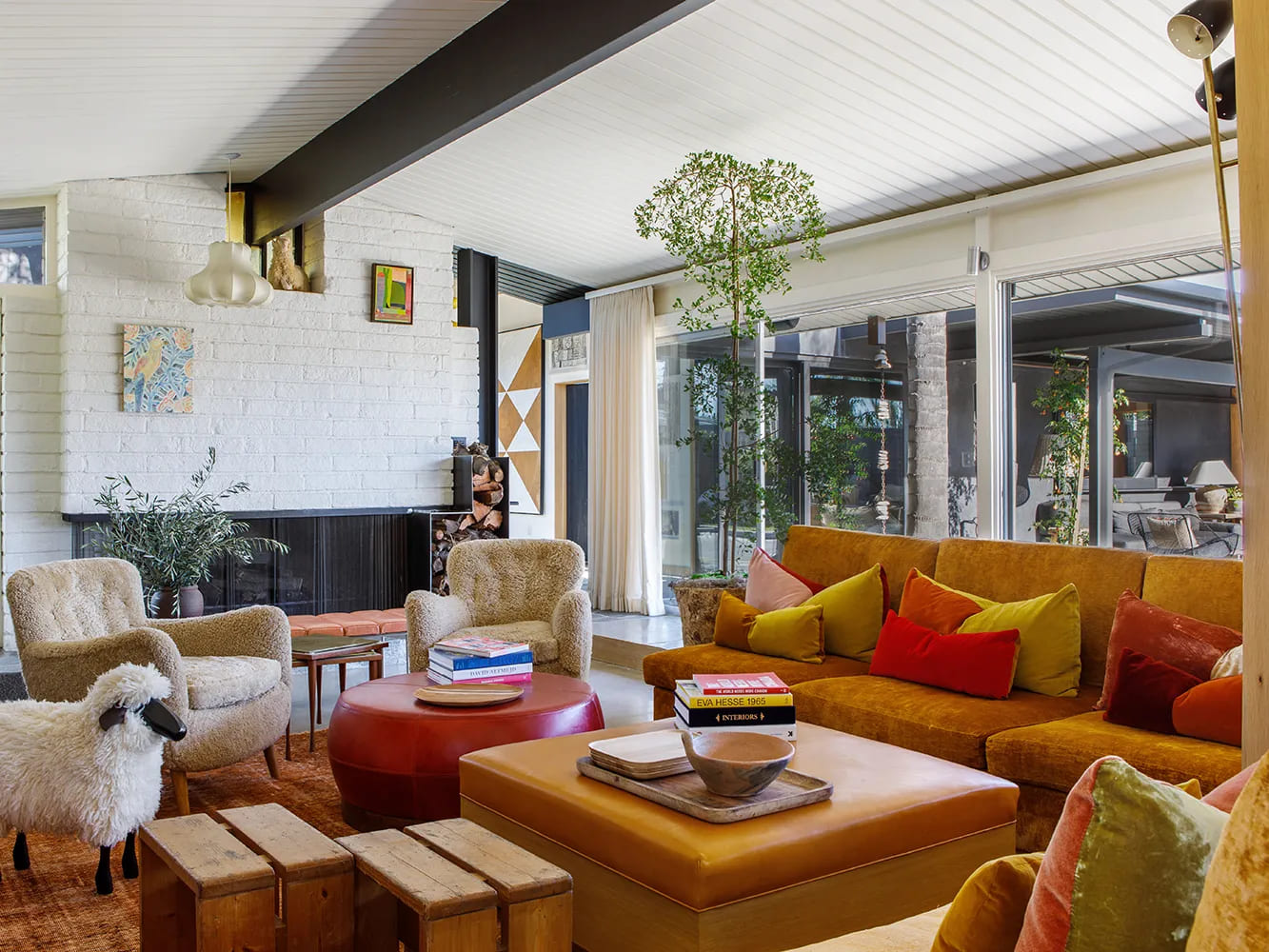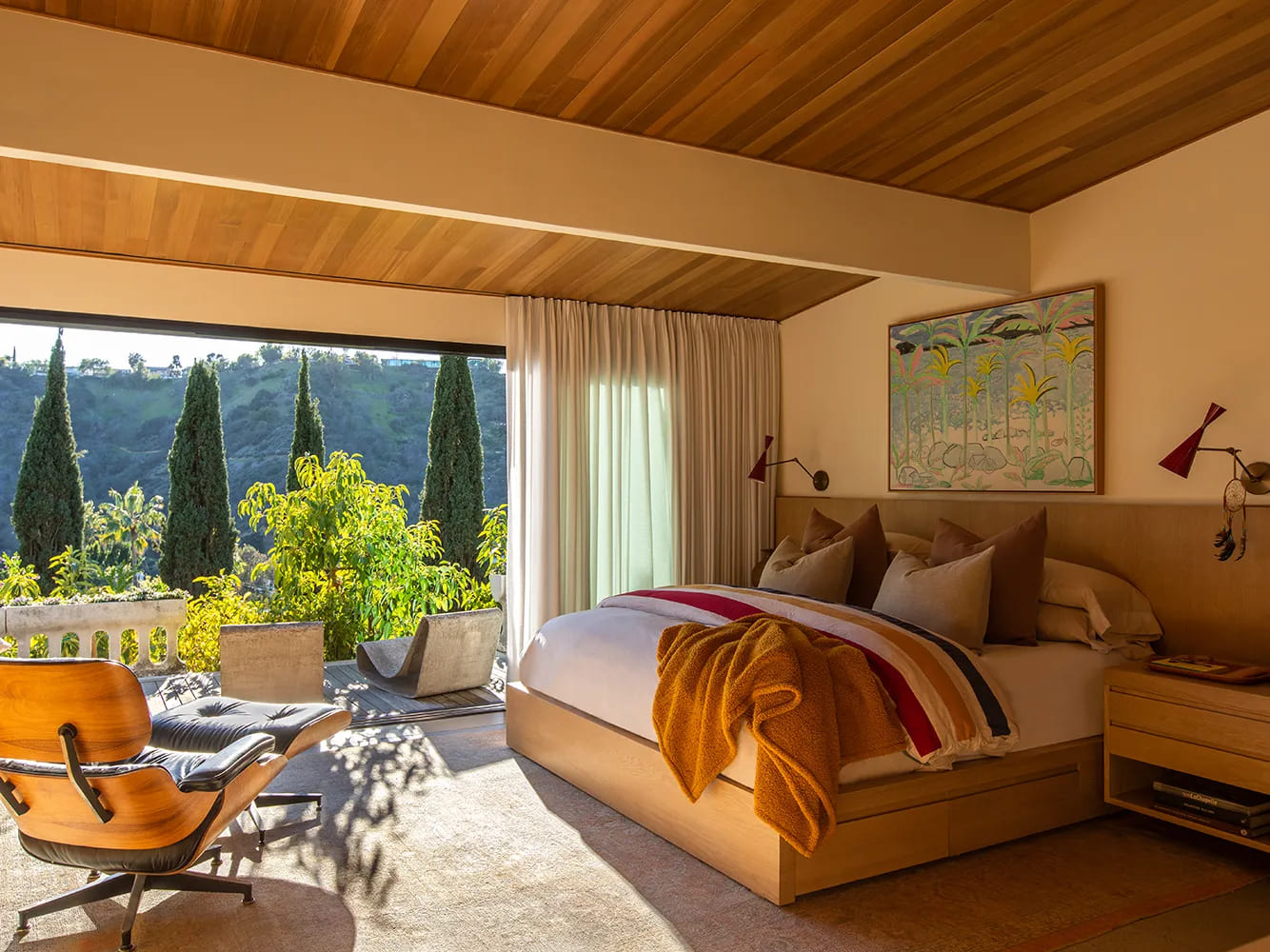 Son and mother worked together to make the interior a memorable space with personality. For Brandon, having his mother as an interior designer helped to bring more soul to the space.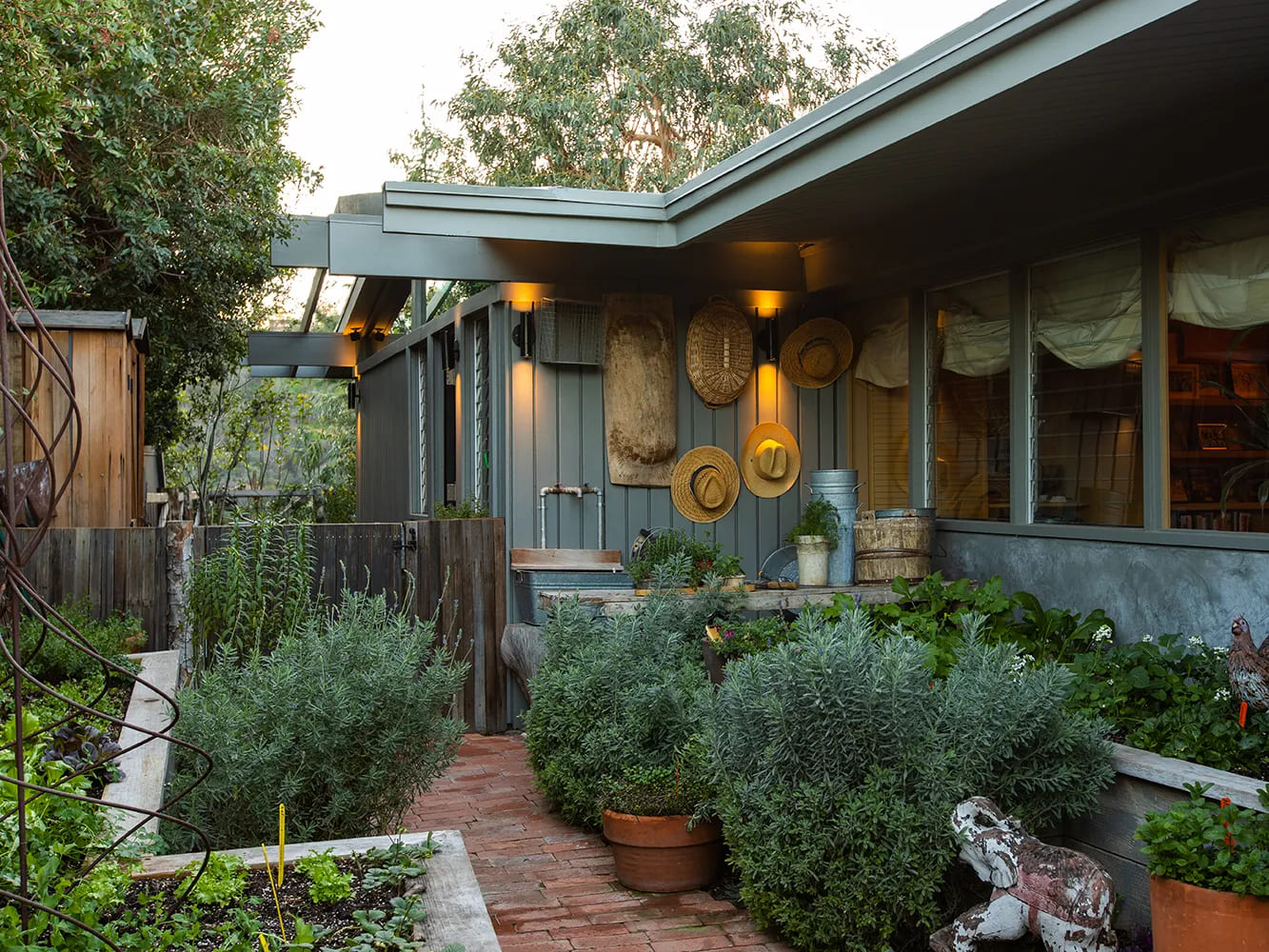 The work of mother and son was collaborative, Brandon shared photos from his travels with Shari and helped her to understand what he would love for the interior, but above all, they trusted each other to turn the space into a remarkable one. For Shari, interior design should tell a story, and working on his son's house was perfect – cause she had known him for a lifetime and could translate it into the interior. Shari recalls Brandon's sense of home and love of entertaining friends in this home layout.

The work of son and mother guarantees the perfect space for Brandon – who now lives with his wife and two-year-old son in this house in Los Angeles. Brandon believes that some renovation looks all the same – but here, it was different- the process took good care of the place and added unique details.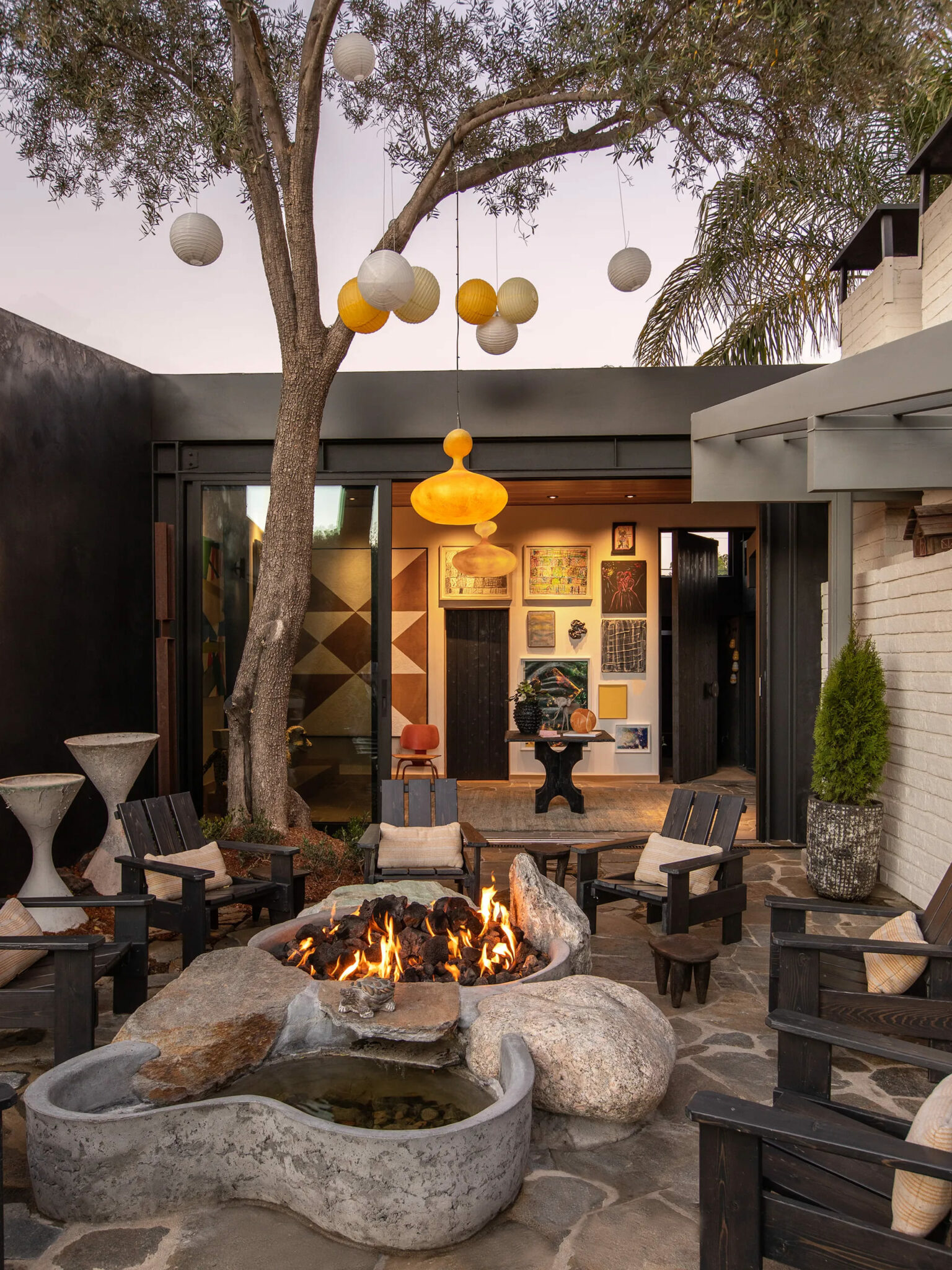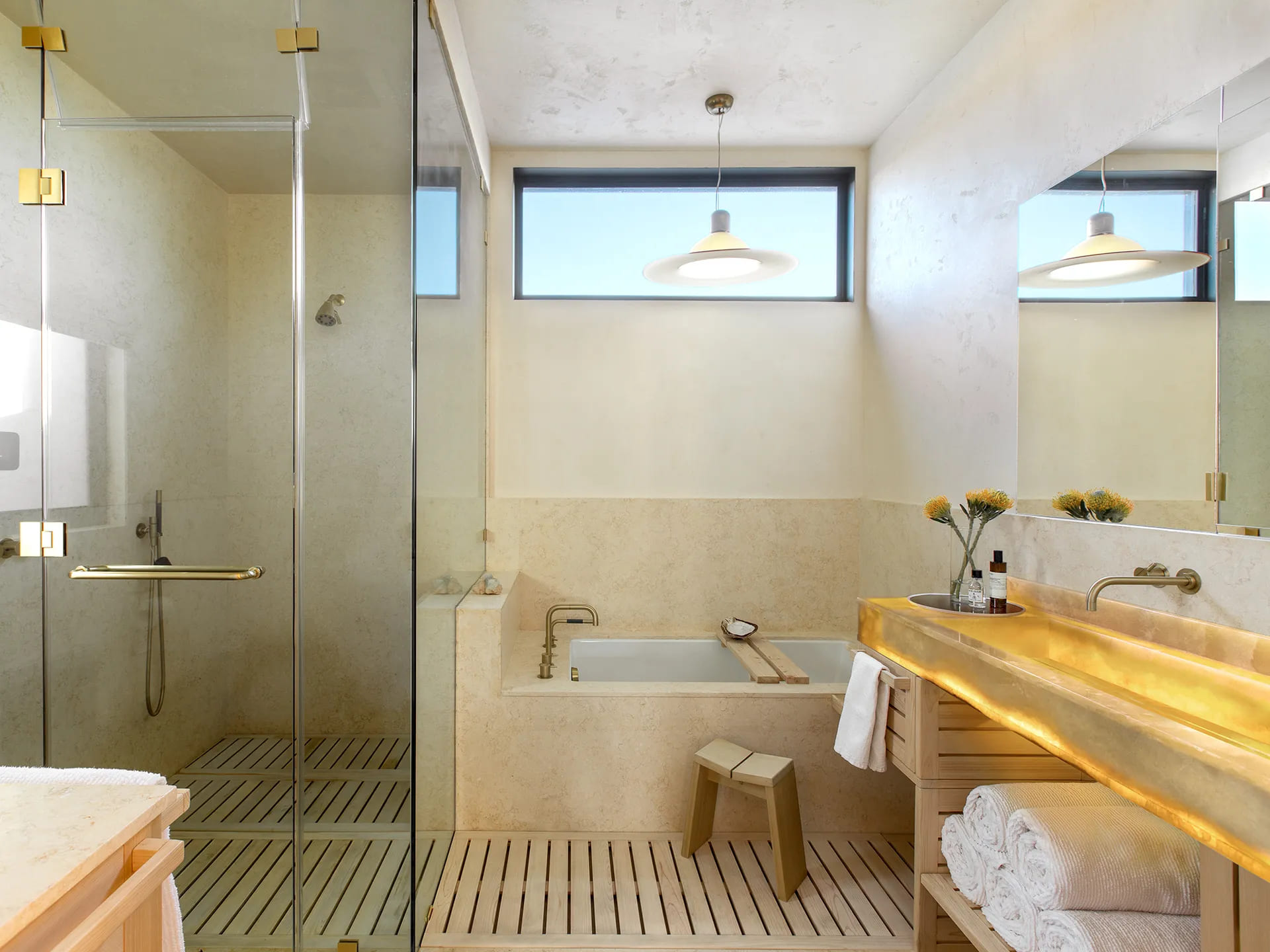 Some of the highlights of the renovation are the primary suite and deck – once an unfinished 90s guesthouse, the pool area that now is a bold space with an outdoor bar and pizza oven, and the luxury kitchen. These spaces are stunning and show that the teamwork of son and mother was wonderful.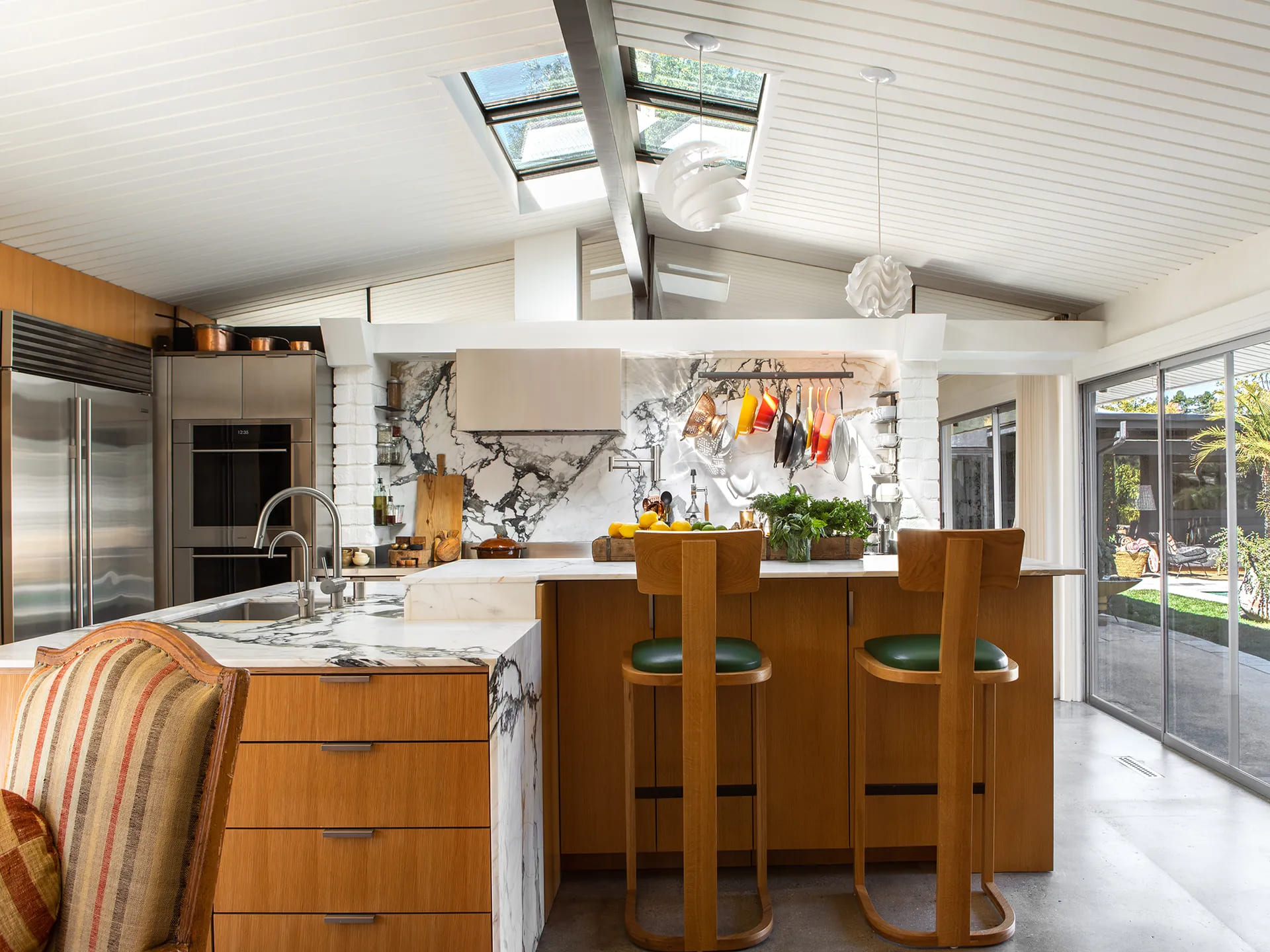 This house in Los Angeles also has space for a steel and stucco gallery built by Team Creed in an empty part of the property and places Brandon's art collection. Some art pieces can also be found around the house, showing Brandon's aesthetic tastes and helping to create a unique space.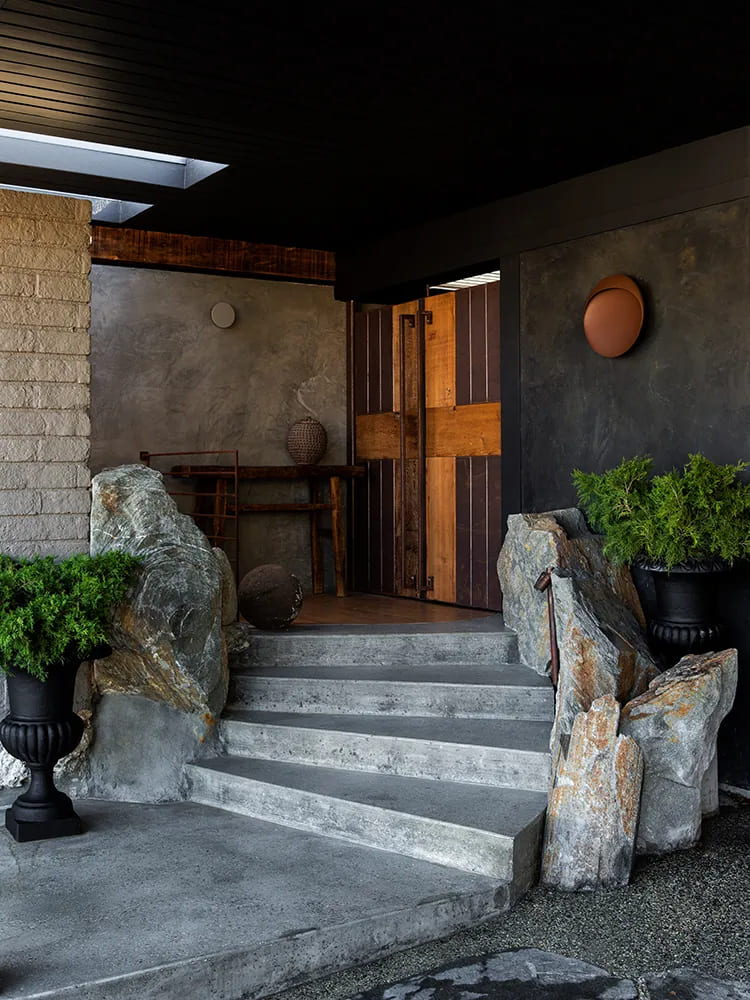 The entry of this home is a peek of its inside – an incredible mix of furniture, textures, and styles. For Shari, her favorite spot in this project is the bold entry where she managed urnes from Brandon's grandparent's farm in the bord of the stairs that combine with the custom-designed exterior doors made of raw steel and recycled wood. A brave welcoming for an authentic home.
This house in Los Angeles is more than a beautiful midcentury home – it's a place full of personality and bold decisions. The work of son and mother result in a magnific layout that covers all of Brandon's needs and desires in a sentimental and personal design.
DO YOU LOVE INTERIOR DESIGN?
If that's the case, discover modern furniture and lighting pieces designed by design lovers for design lovers. All you need to do is to download the Hommés Studio catalog. Choose the high-end homeware by ACH Collection to complete your interior design project with style.

Source: AD / Photos: Laure Joliet