Can Chic is the uniquely instagrammable and effortlessly elegant villa in Ibiza, designed by TO Interior Design, the design studio founded by Theresa Obermoser with offices in Vienna and London.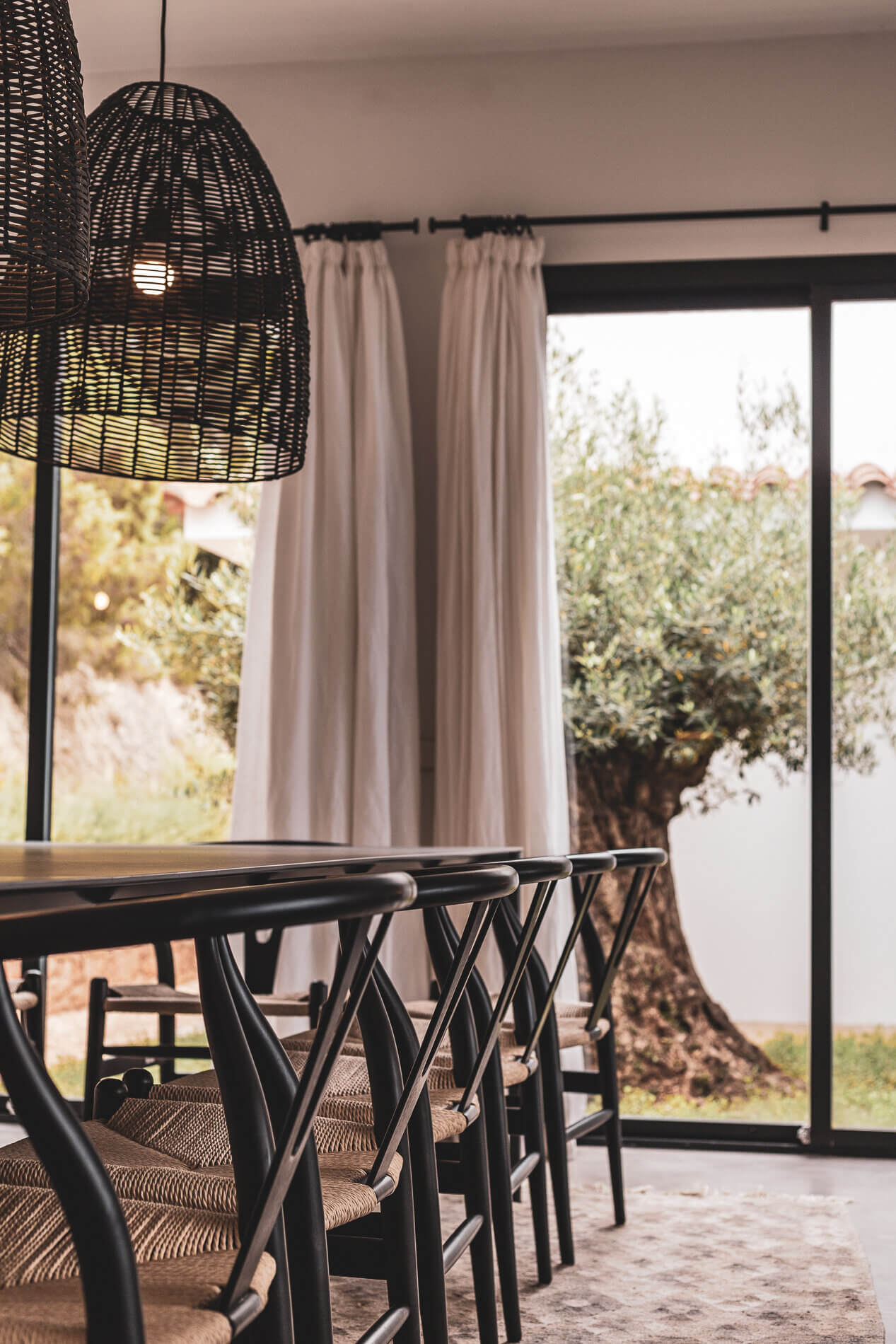 TO DESIGN STUDIO
Theresa Obermoser is the founder and creative designer of TO Interior Design, an award-winning interior design studio in between London and Vienna.
"Unique instagrammable" is how Theresa Obermoser describes her work. The design studio creates casual and effortlessly elegant interiors, both residential and hospitality and commercial. Yet, it is the hospitality and commercial interior design Theresa Obermoser's work that is most awarded.

CAN CHIC, THE EFFORTLESSLY ELEGANT VILLA IN IBIZA
Can Chic, the elegant villa in Ibiza is located near the wonderful town of San Josep, on the west side of the island, taking in the stunning sea views.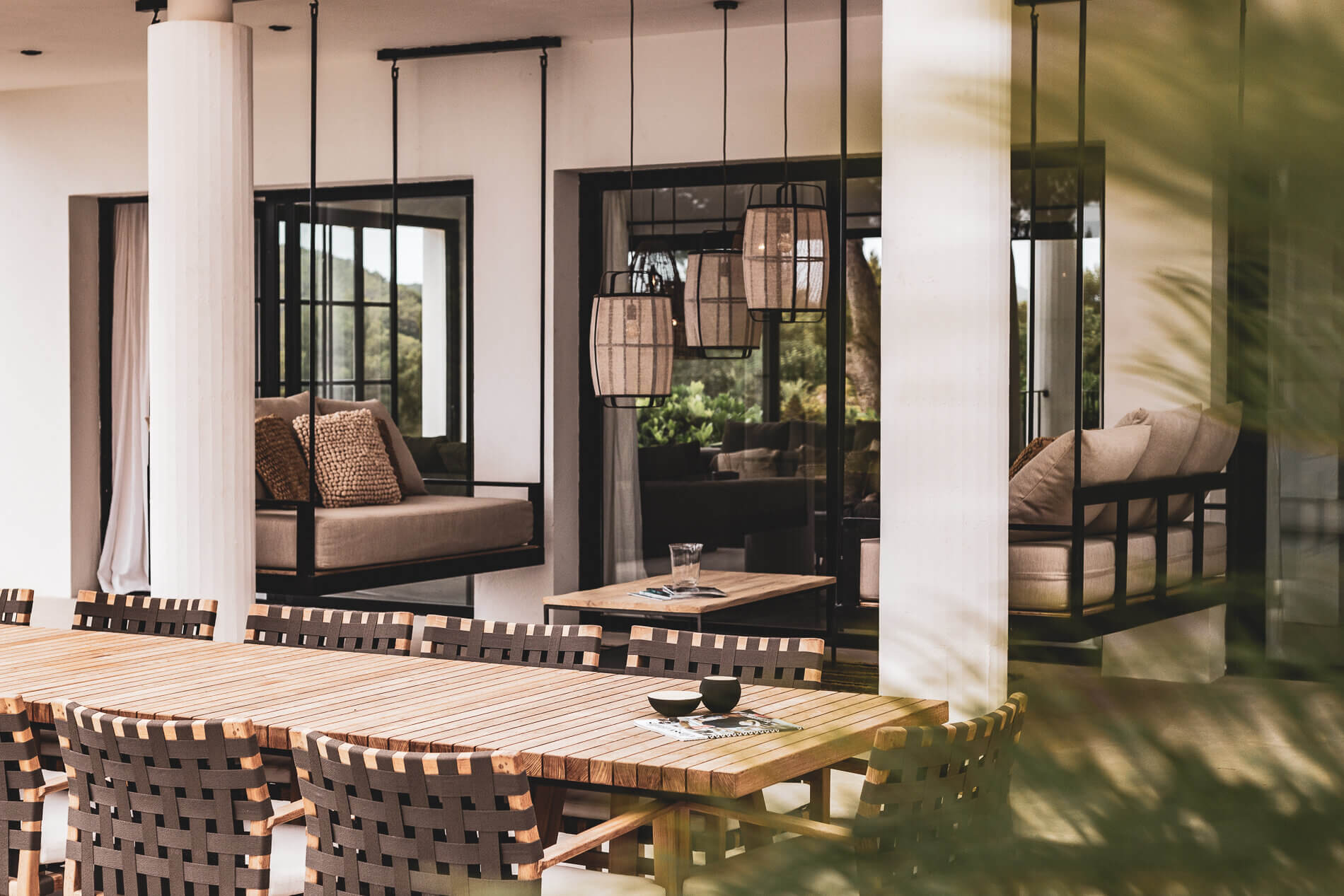 Theresa Obermoser wanted to preserve the beautiful traditional elements of the Ibizan Finca. Nevertheless, the interior designer wanted to modernize it as much as the owners of the six-bedroom abode. Hence, TO Interior Design studio used a palette of muted natural colors, micro-cement for the flooring and wall, and natural paneling around the pool area. These natural materials honor not only the region but also the landscape and make this elegant villa luxurious and practical.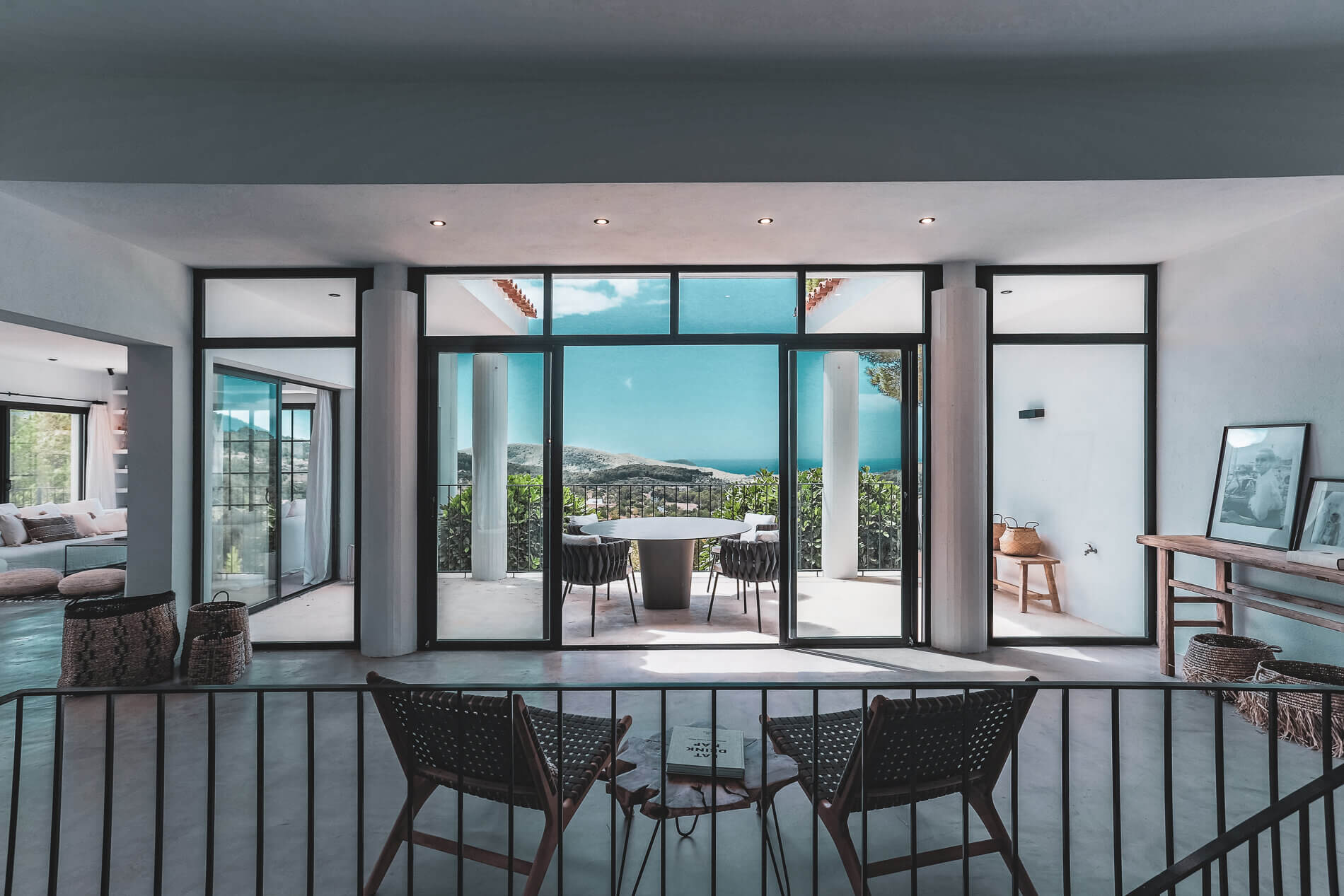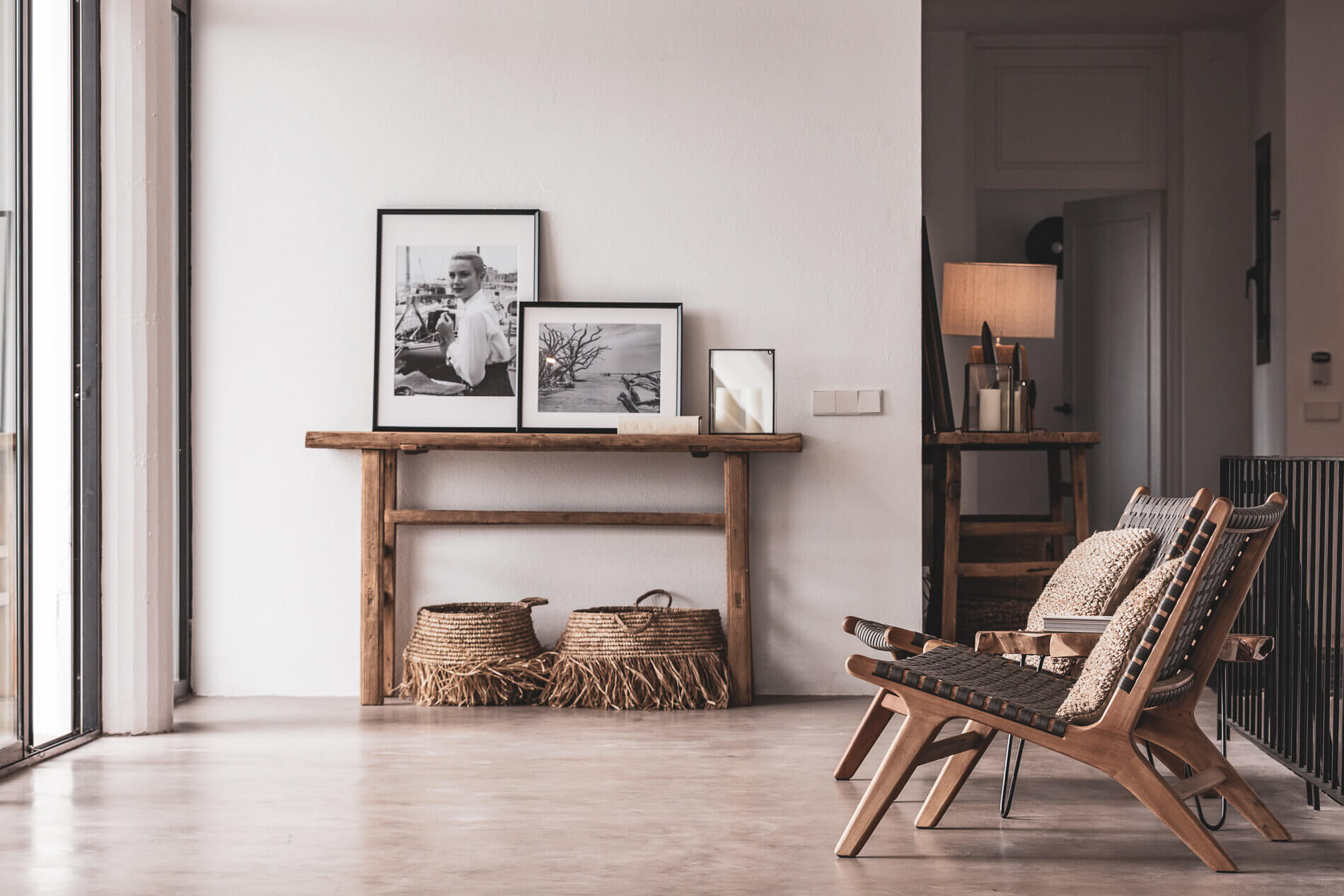 Even though this villa is practical and extremely user-friendly, Theresa Obermoser made the home Instagram material. Therefore, the interior designer added a Bohemian flair to the muted earthy colors and natural materials, such as a hanging daybed to relax and a cocktail bar. Furthermore, Theresa Obermoser added vintage elements, timber, and baskets to warm up the entire setting.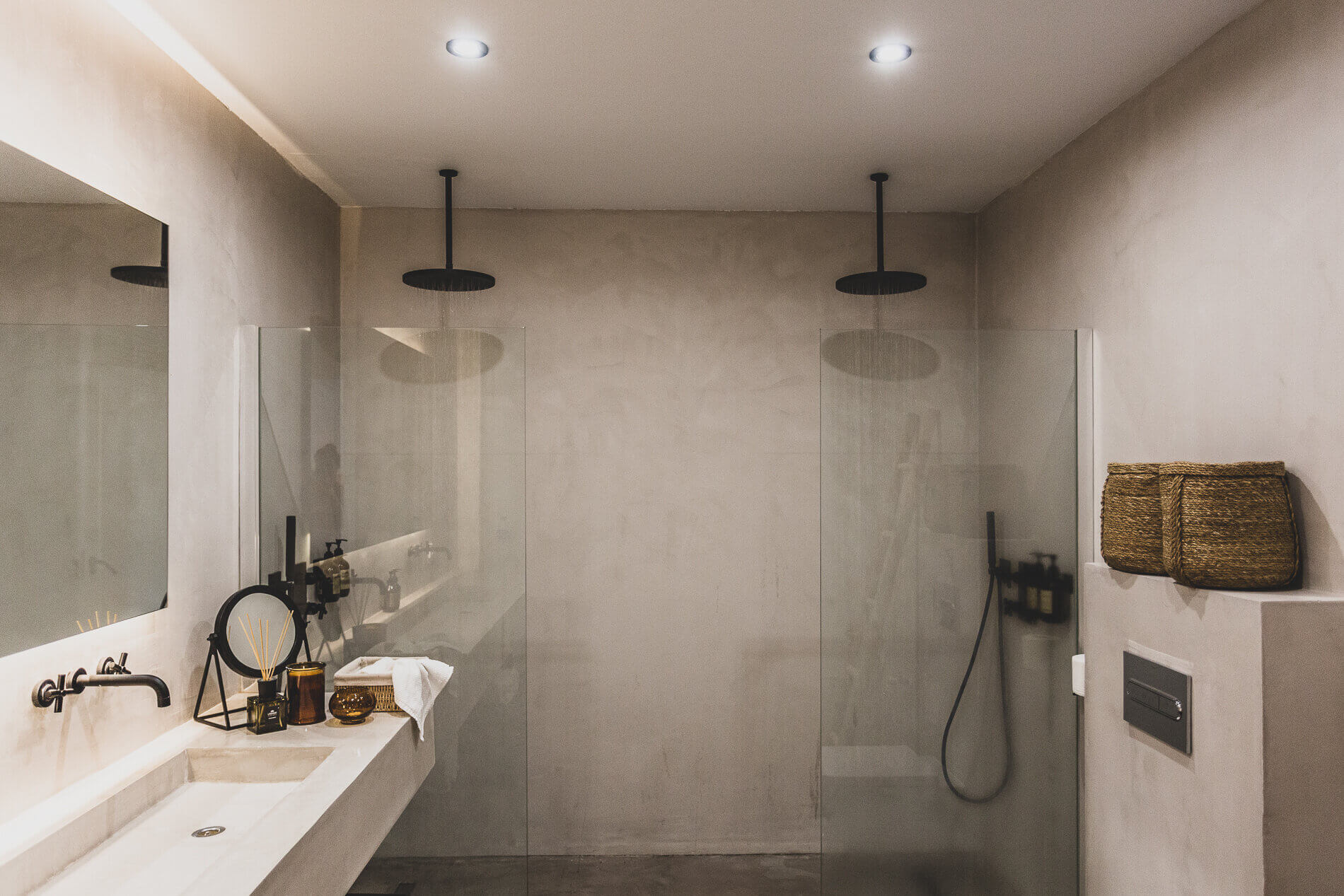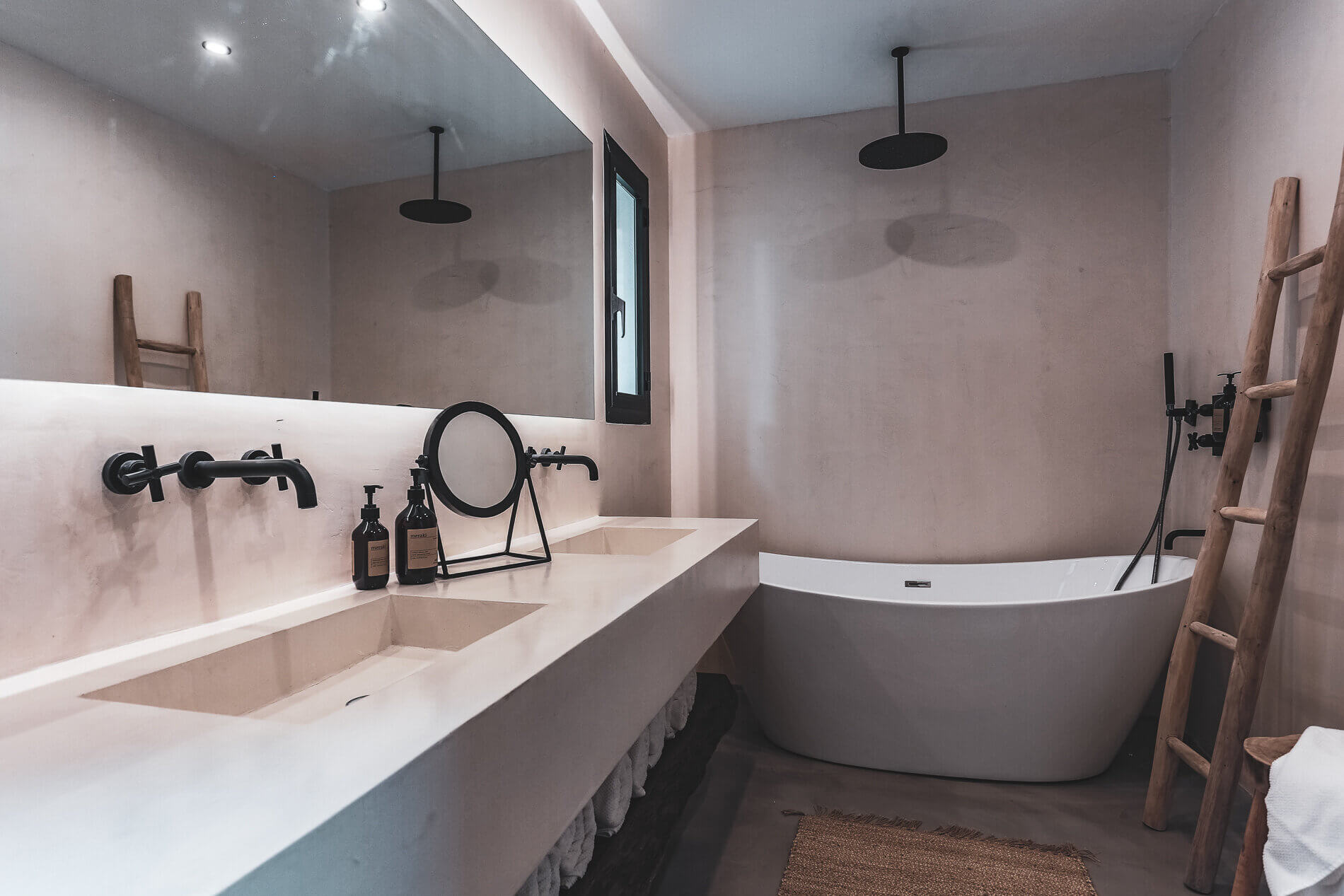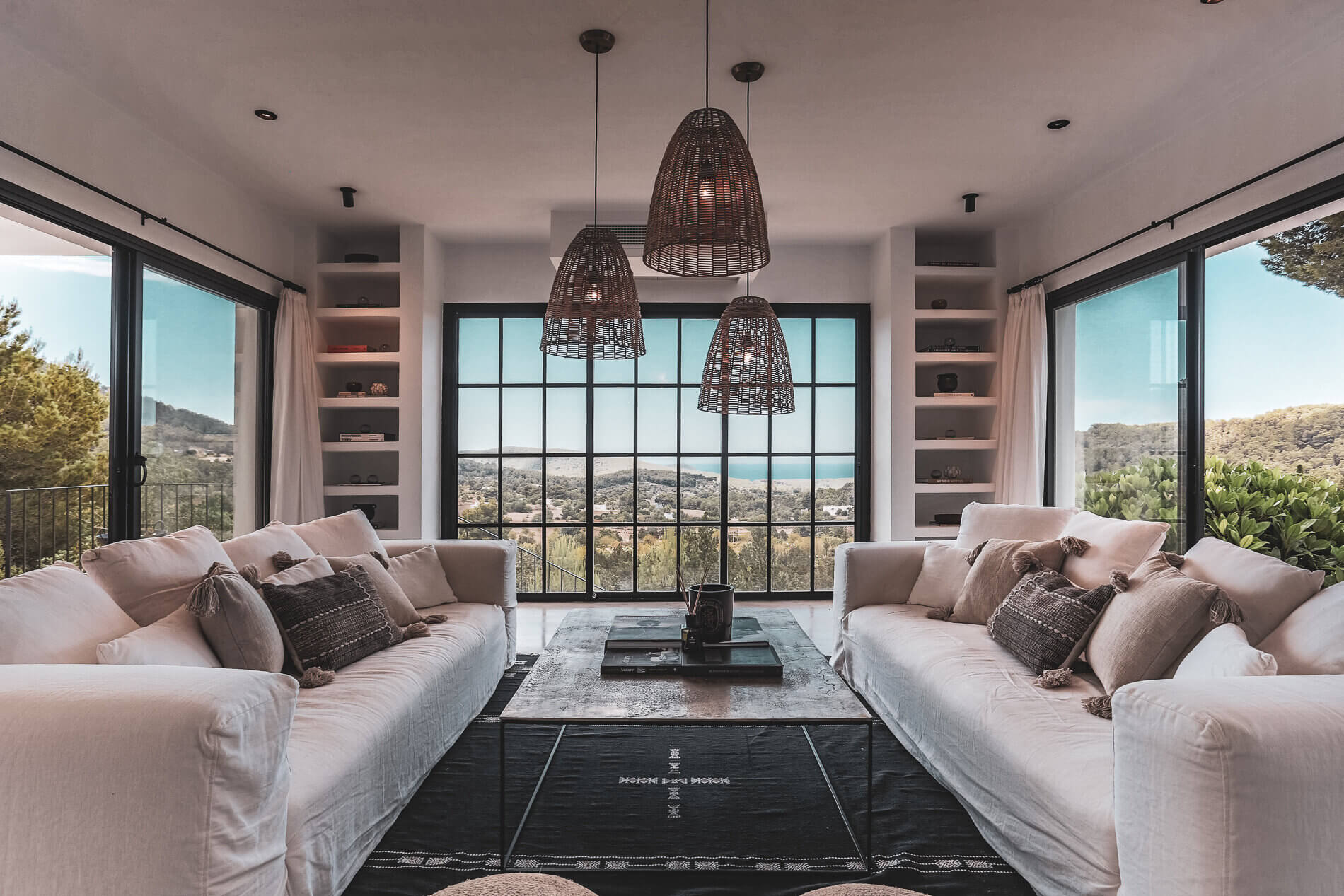 The architectural setting of the outside area was entirely designed by TO Interior Design studio and it respects the style, spirit, and vibe of the naturally beautiful Ibiza.
The landscape is typically Mediterranean, with olive trees, fig trees, and lemon trees. For Theresa Obermoser it was important that the owners could have a shade to sit under. Additionally, it was important that the owners picked fresh fruit from their garden.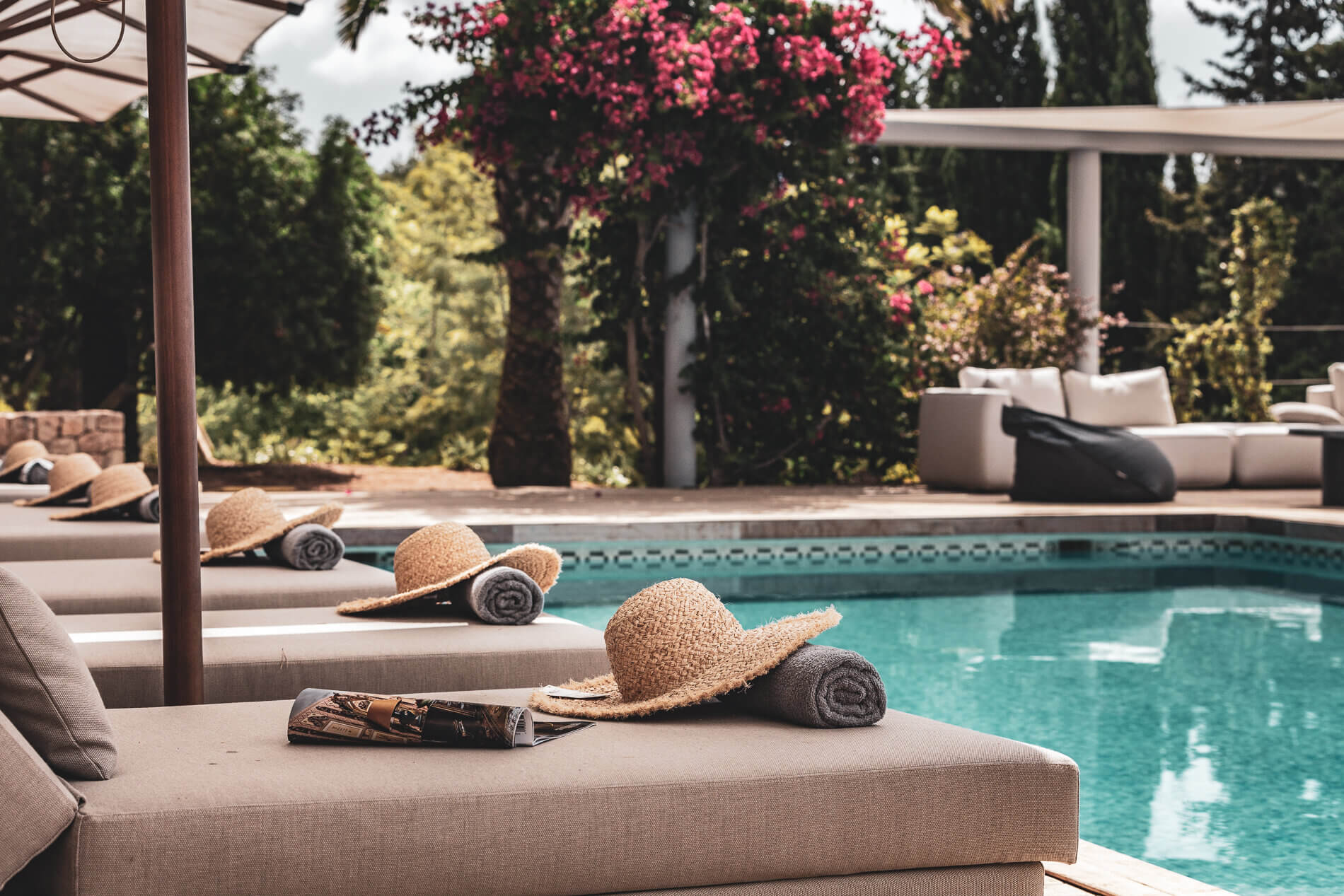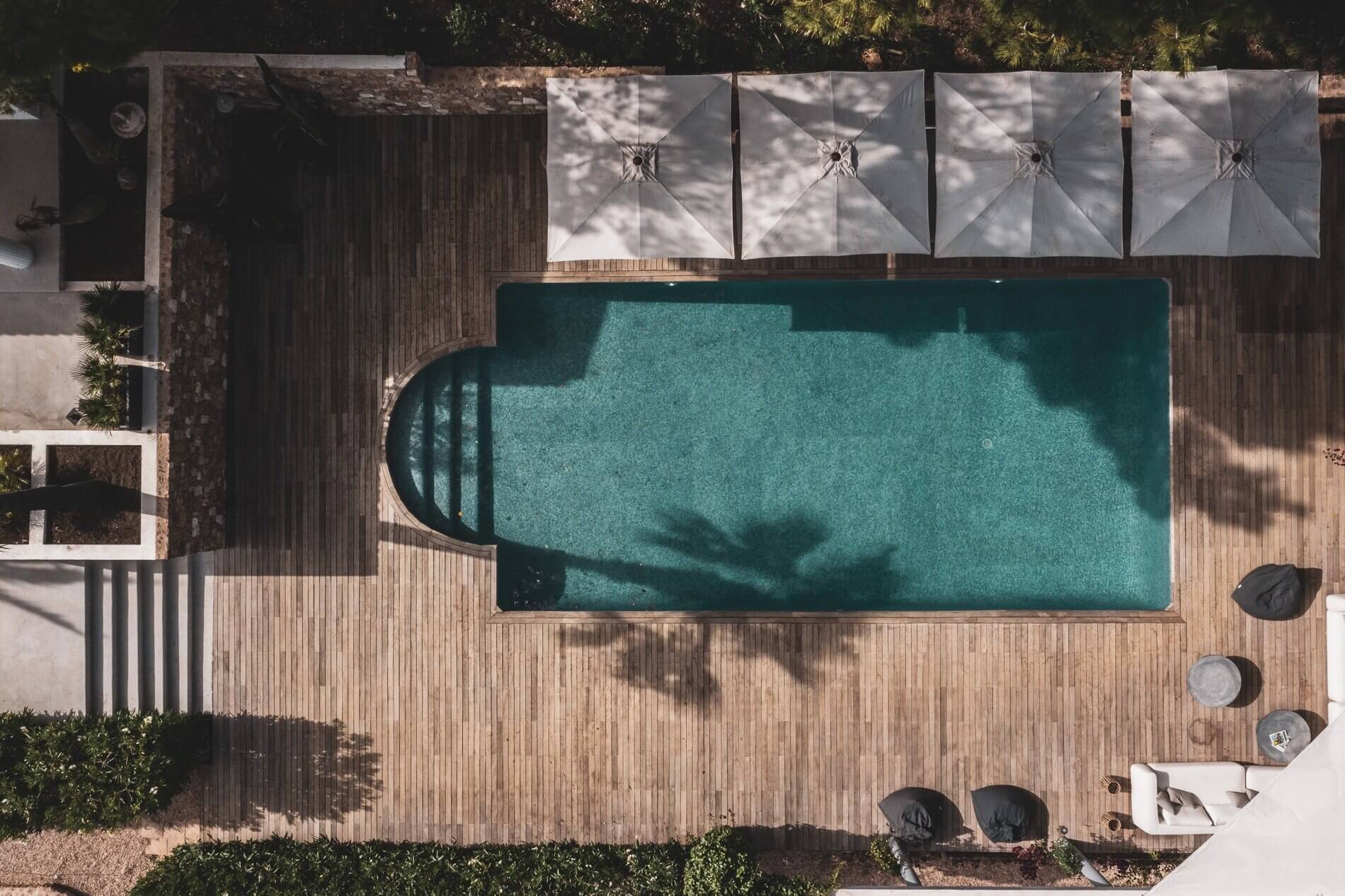 Since you came this far, we kindly invite you to download the Hommés Studio's Catalog and discover furniture, lighting and home accessories to design an iconic home.
Pay a visit to ACH Collection website as well and discover high-end homeware and pet accessories for a wholesome modern lifestyle.