Living room design ideas are changing quickly, but they're also quite important because this is the room where we build and enshrine a style that other rooms will imitate. There are so many styles available, and the living room is the ideal place to develop this theme.
Our way of life has changed significantly as a result of the recent global lockdown. In order to meet our lives' constant change, these spaces have had to work harder than ever in recent years. Our furniture choices, design layout, paint colors, texture selections, and material choices all reflect what we expect from these spaces, which have evolved into gathering places for socializing, working, and relaxing.
According to interior designer Kelly Wearstler, a reconnection with the outside world is influencing how we arrange our living spaces. Plant motifs in the living room are a method to infuse fresh energy into the area and elevate a space.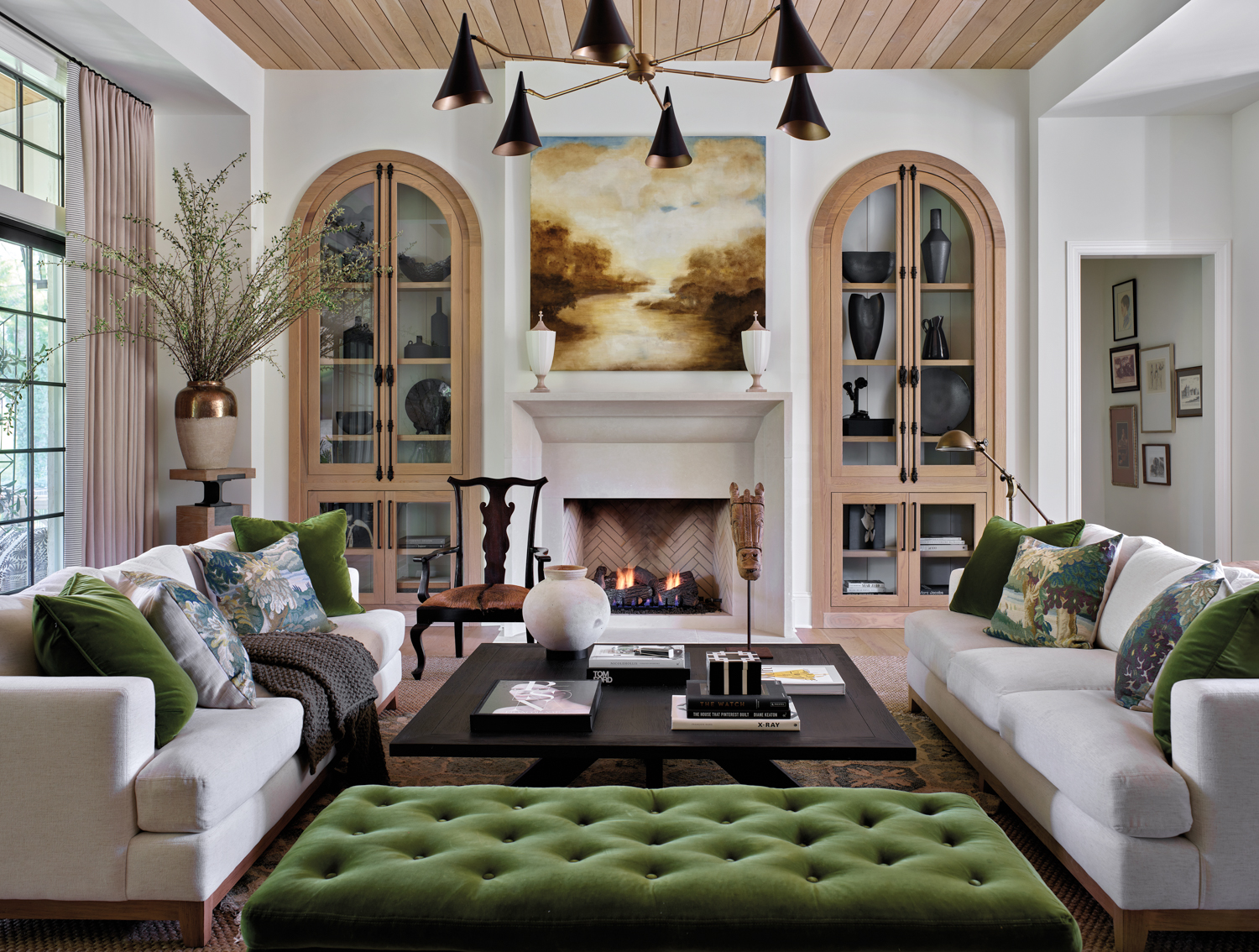 The Value of Furnishings
One of the most crucial aspects of interior design is picturing in our thoughts how the larger objects, such as furniture, should be arranged. This gives us time to later consider how to group the other key items into a 2023 living room design.
The essential furniture for a living room design should be flat against the walls to provide the impression of space and promote a feeling of openness. Then, a semi-circular seating area was envisioned to foster conversation and fun, much like a room you may be invited to using a handful of armchairs instead for extra flexibility.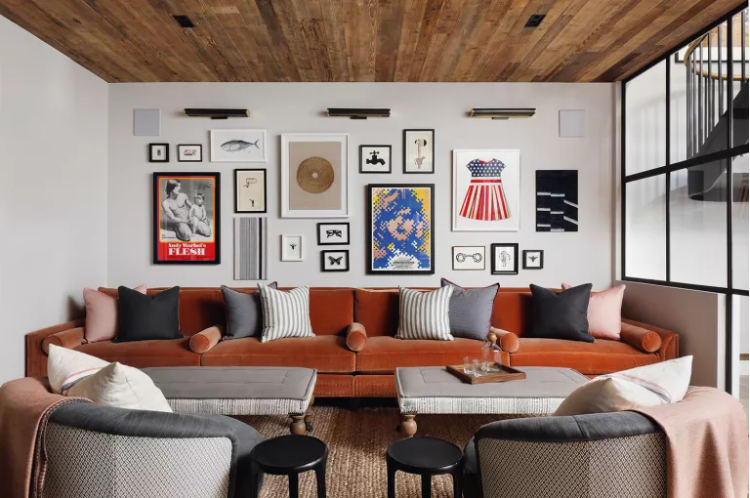 Using classic furniture designs ( as a focal point) with an emphasis on exquisite shapes is the ideal way to achieve the client's desire for a living room design that exudes a sense of sophistication, curation, and timelessness. Adding old furnishings and accessories will make the space feel cozy and welcoming with a rug that serves as the room's connecting piece. It becomes timeless by fusing a modern and historical living room design style.
A good example are the low-profile, squishy sofa designs that provide a warm, indulgent feel, similar to Scandinavian living room design or even as shown in the photo above.
Selecting a Color Scheme
Prior trends showed that the primary color palette revolved around earth tones, wood tones, as well as white, black, or gray. Currently, the first step is to abandon the white walls in favor of a bright, monochromatic, or pop color that adds "drama" to the room's ceilings and walls. incorporating jewel tones, dark colors, and natural hues.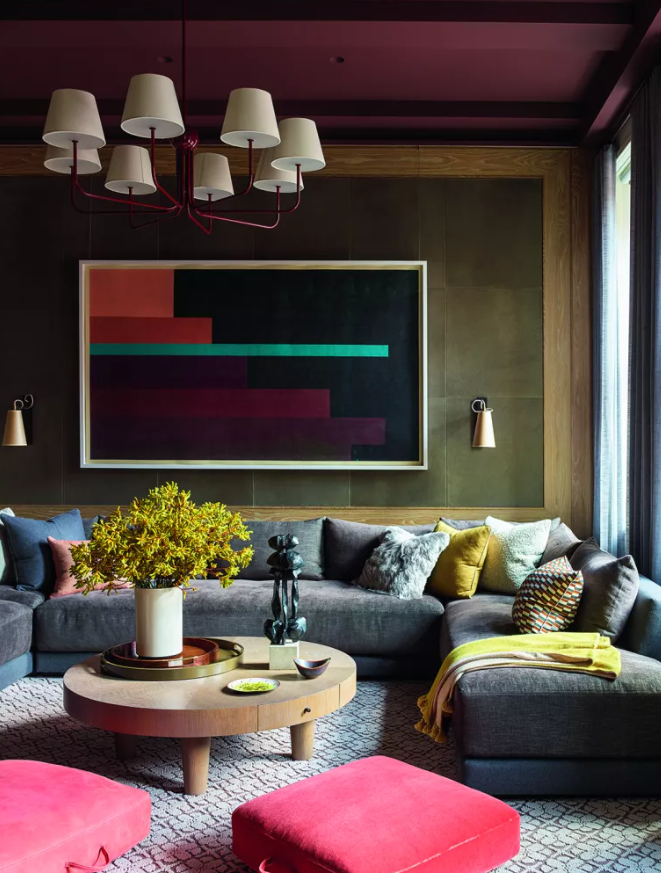 Skewing the space and dark accents help spatially modify the living room design by creating an optical illusion in the space. Further to emphasizing a focal point, employ cheerful color combinations, even if they weren't intended to be together ( strive for a similar base relationship between shades). Depending on the hue you select in your project design, it conveys a different emotion. For instance, yellow expresses a sense of security, while green tones provide a sense of relaxation.
Decoration
As for the design, which makes a space feel fuller and more human, this year, add more pieces to your decor while bringing in some surprises. An ideal illustration is a personalized gallery wall with your favorite graphics or artwork displayed in different sorts of frames at various heights to add drama and glamour to the living room design.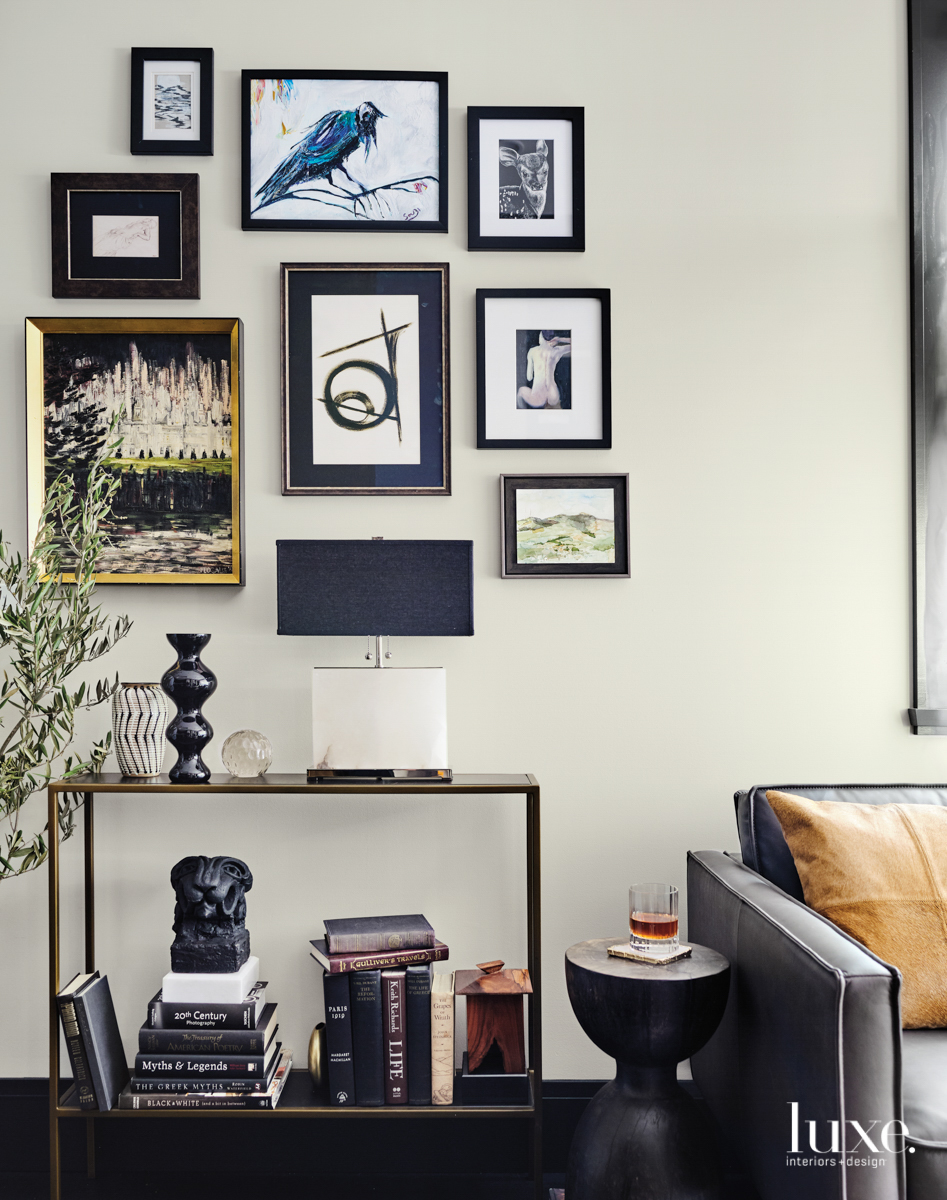 Take attention to the type of art being used in the space; occasionally, inexpensive art might be exactly right or even a collection of pieces can provide soul and enchantment to the setting.
We use a lot more plants inside the house now than we did a few years ago. They add color and life on an aesthetic level, but they also have a healing effect by bringing in the crispness of the outside.
Lighting Up The Space
This is the most important component that can evoke an emotion, set the tone, and give the space an opulent, elegant, or intimate appearance. Depending on the lighting's type and placement in the living room's design.
Nowadays, lights are seen as ornaments or jewelry that create a cozy atmosphere, therefore it's important to know how many lights would work best for a project's in a living room design. In 2023, we might have floor lights, two wall lights that cast shadows around the fireplace or a side table, and ceiling lights that rely on the distance between the ceiling and the floor but are recommended to have feet from the bottom of the fixture to the floor.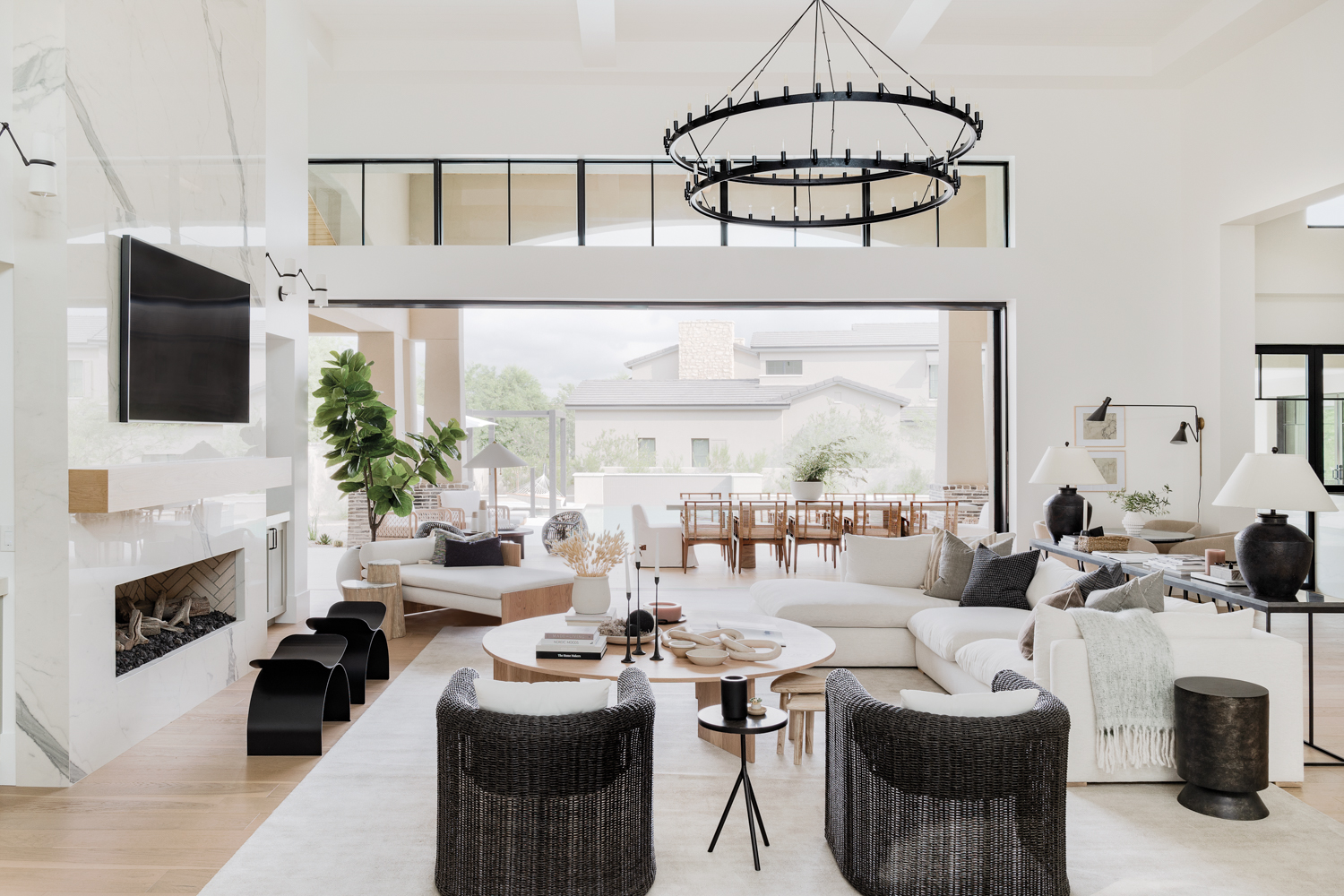 Here are a few of the most popular living room designs to update the space based on the furniture, lighting, decorations, or color. For projects involving living rooms in all kinds of interior design,. HOMMÉS Studio offers distinctive and unusual furniture. Come see for yourself!

Source: Livingetc