By itself, the Amalfi Coast in Italy is a special place on earth. For sure, the earthy and warm-colored houses on the cliff that arises from the Mediterranean Sea landscape enhances the mystical aura of the Le Sirenuse hotel in Positano.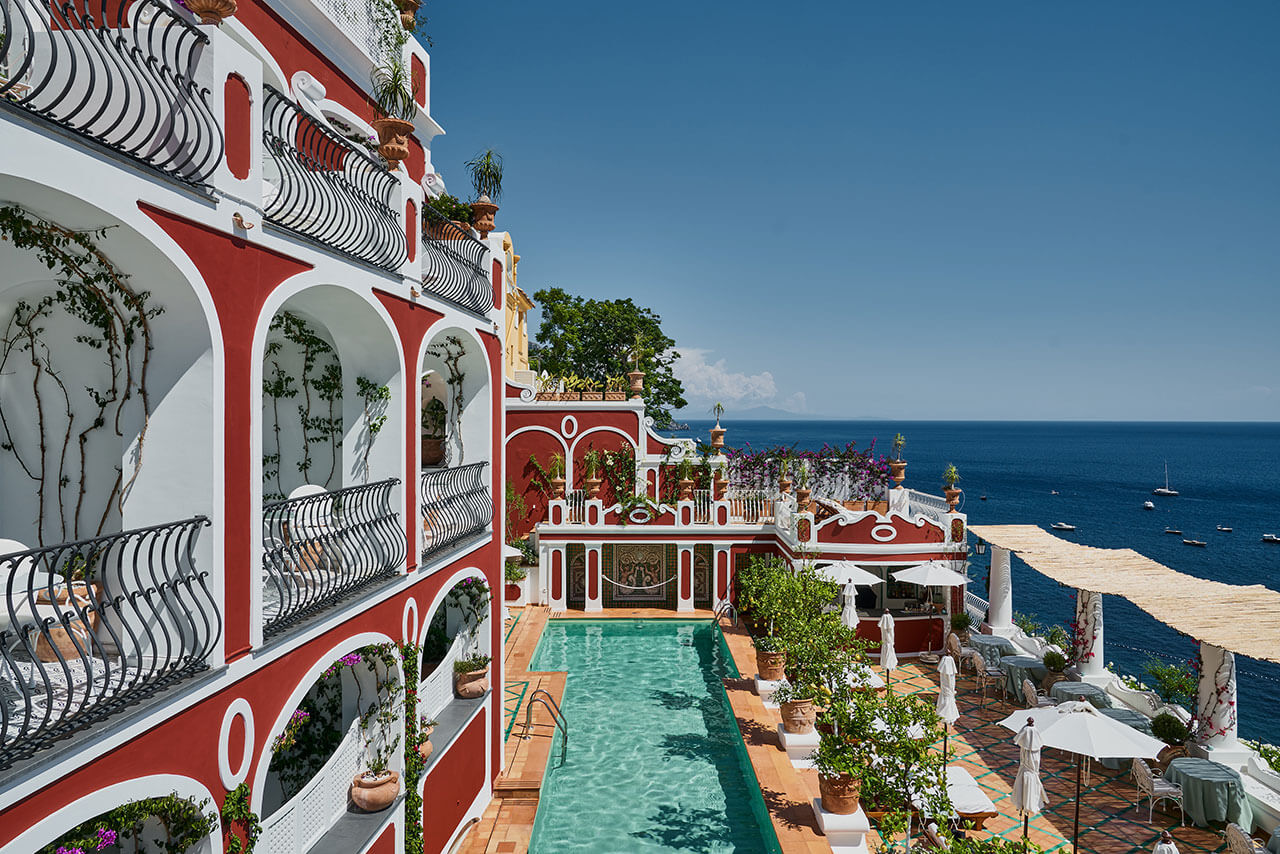 Le Sirenuse hotel in Positano is originally an 18th-century summer villa converted into a hotel by the Sarsele siblings (nowadays, the Sersale family is still running Le Sirenuse and other hospitality ventures) aristocrats from Naples passionate about the mystical landscape and the dolce far niente Amalfi Coast. The historic hotel is one of the best hotels to stay in Positano and one of the world's most prized vacation destinations. People know it, and people know it so well that Le Sirenuse has its own clothing line and lifestyle brand, the Emporium Sirenuse. Almost as merchandising, the clothing line is a casual-chic navy style – perfect for swimming, sailing, or enjoying a delicious Caprese.
Le Sirenuse hotel in Italy's Amalfi Coast has bloomed from a boutique 8-guestroom hotel into an enchanting 58-room luxury resort, having expanded into several adjoining houses without losing any of its aristocratic ambiance.

LE SIRENUSE HOTEL INTERIORS
The interior of the Le Sirenuse is decorated with an eclectic collection of artifacts and artworks assembled by one of its founders. The initial abode comprises 17th and 18th century Neapolitan and southern Italian items to complement the hotel's architectural heritage.
Le Sineruse's architecture has cross-vaulted ceilings, stucco paneling, decorative floor tiles and marble bathrooms with neo-Moorish furniture and Central Asian suzani rugs. To this involving and culturally rich collection, the current management is adding contemporary pieces from local artists and international artists as well.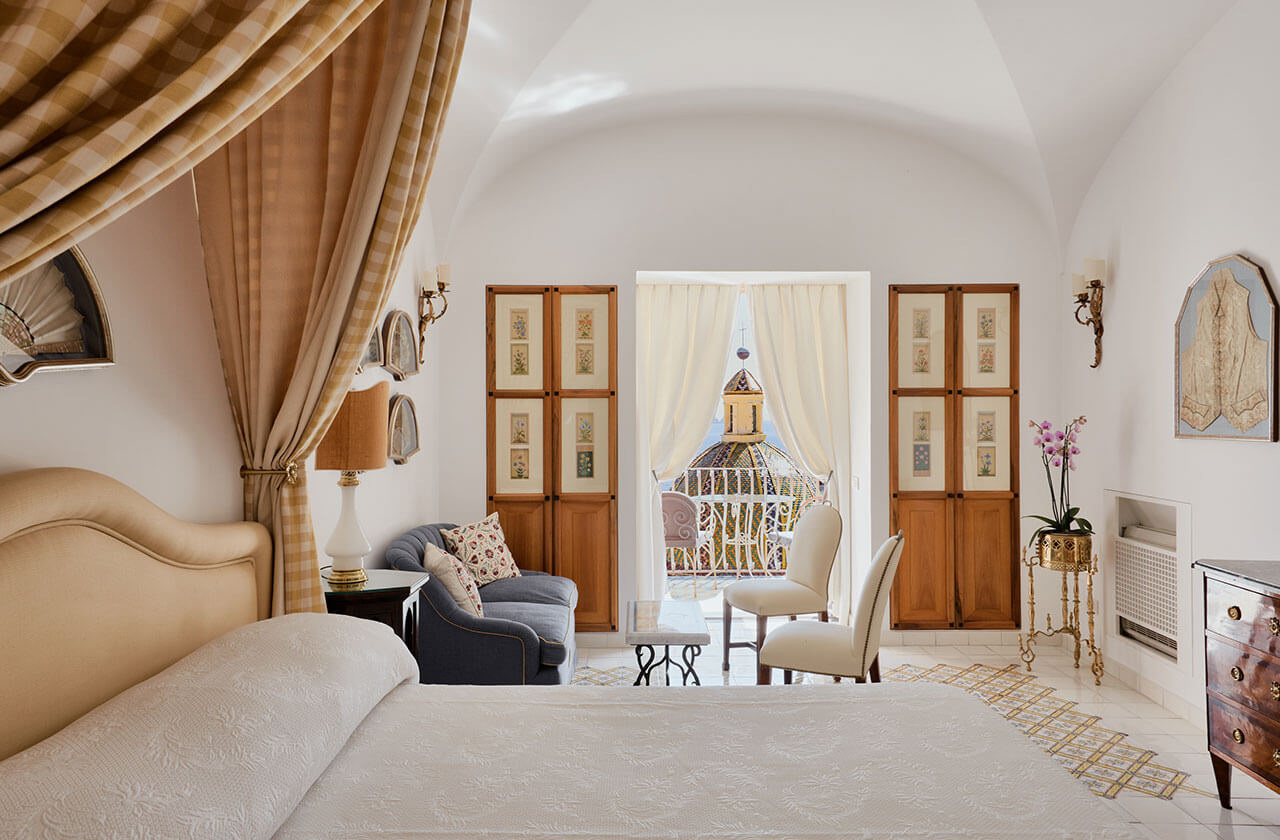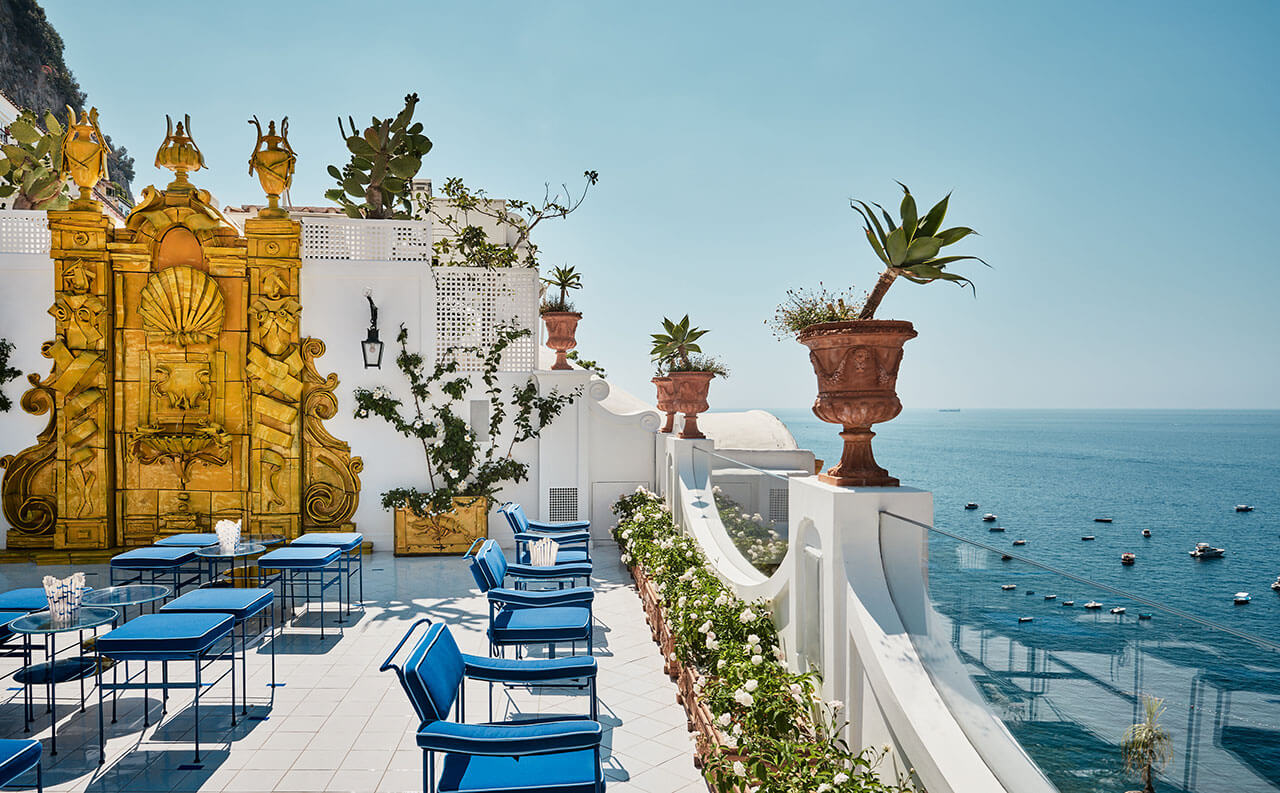 The pièce de résistance of Le Sirenuse in Positano is the antique bar counter, a symphony of walnut, brass, onyx and gold leaf, meticulously restored and restyled.
At Le Sirenuse, the dining spaces follow the landscape – it is possible to have a meal almost in every corner of the hotel. To enjoy the full experience of the Amalfi Coast, food and landscape must be equally measured.
Besides lacking a proper courtyard, the landscape architect Isabella Casali di Monticelli filled both the exterior and interior of the hotel with curated potted plants resulting in having vegetation as the permanent guest at Le Sineruse hotel in Positano.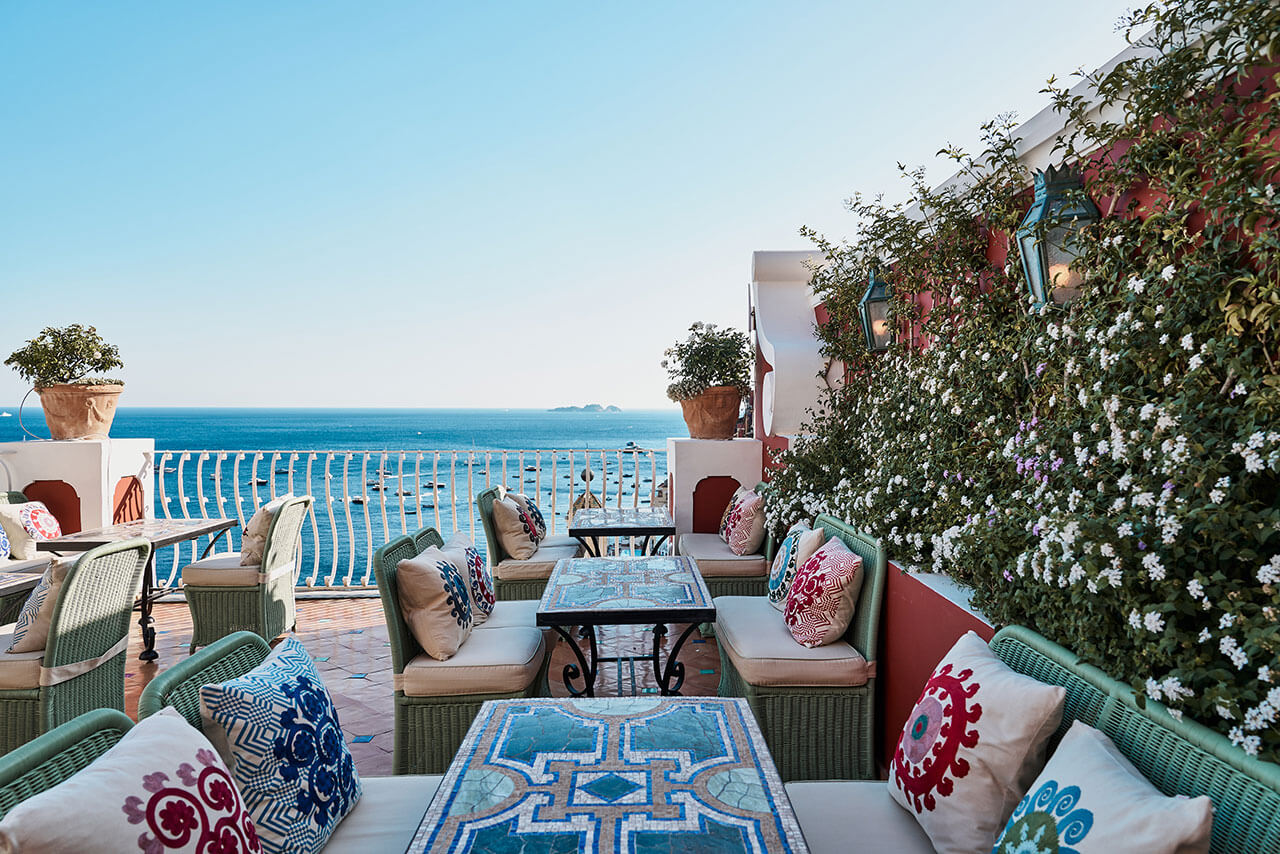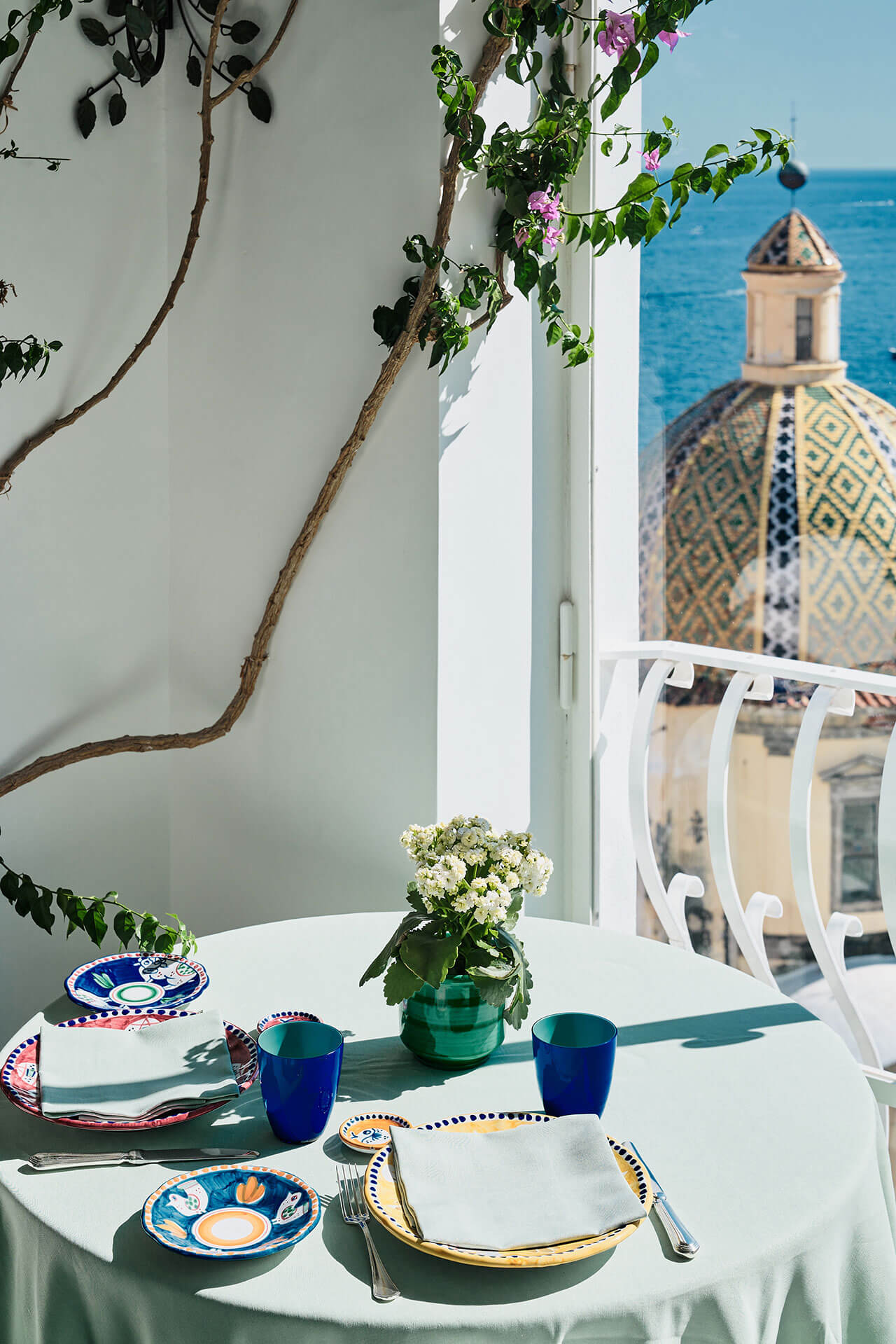 Discover the AD Awards – 2021 Best New Hotels with our article here and follow Hommés Studio on Pinterest to be up to date with Top Hotels & Restaurant Projects moodboard.

Source Yatzer