Furniture galleries are the purest expression of design aesthetics that transcend generations. And there are many of them that regularly exhibit the incredible work of innovative artists and designers who create unique and original pieces of furniture.
The items they showcase are inspirational and delightful – a feast to the eyes!
If you're an art and design lover, you can't miss these 30 furniture galleries we've selected for you:
TOP 30 Furniture Galleries for Art Collectors:
1. Kolkhoze
Kolkhoze is an art design gallery based in Paris and a global space of curation in direct contact with designers that matter in the contemporary art market.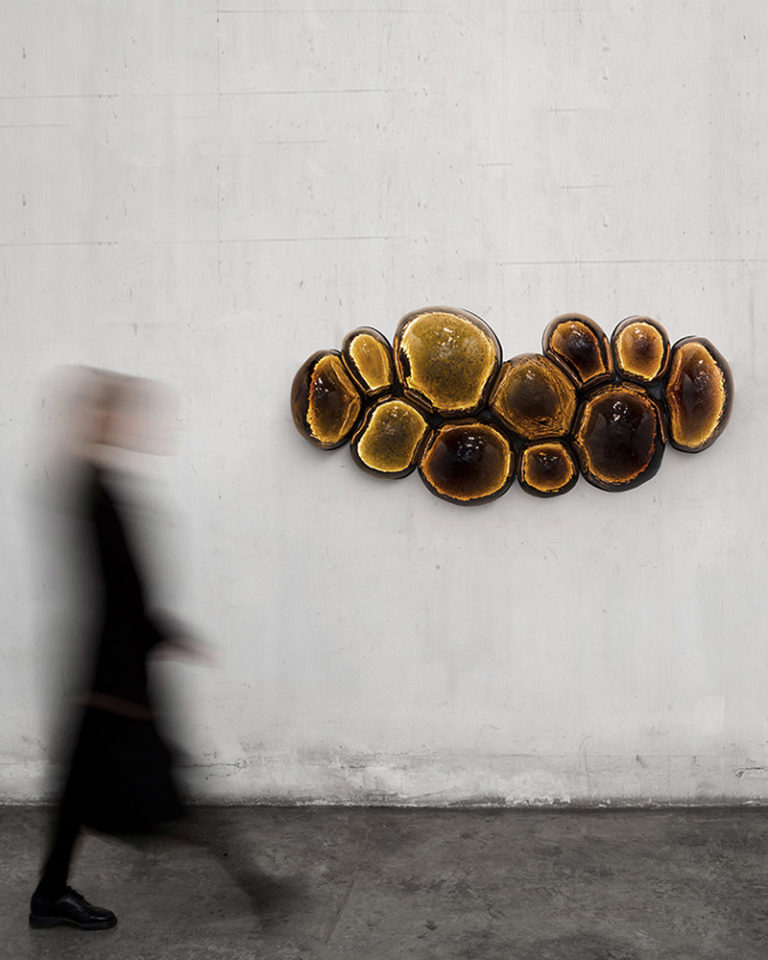 2. Twenty First Gallery
Twenty First Gallery engages the needs of interior designers, collectors and private clients, many of whom were among Vuaillat's first acquaintances during his twelve year tenure at the Serpette. Renaud Vuaillat's gallery space is an essential stop in the TriBeCa district's furniture design circuit.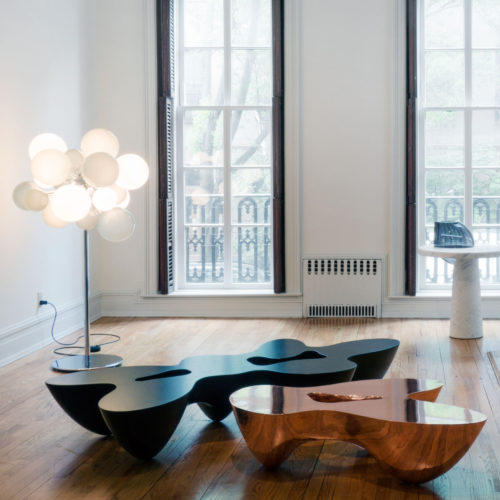 3. Priveekollektie Contemporary Art & Design | Gallery | Heusden
Priveekollektie Contemporary Art | Design is one of the furniture galleries with functional art based in the Netherlands. Opened in 2006 by avid Dutch collectors Irving and Miriam van Dijk, the gallery utilizes the founders personal approach, expansive knowledge, eye for detail, and unique taste to merge together the two disciplines, art and design.
Centralized in Europe, their exceptional exhibitions annually participate in internationally renowned fairs in Geneva, Basel, Miami, London, and New York.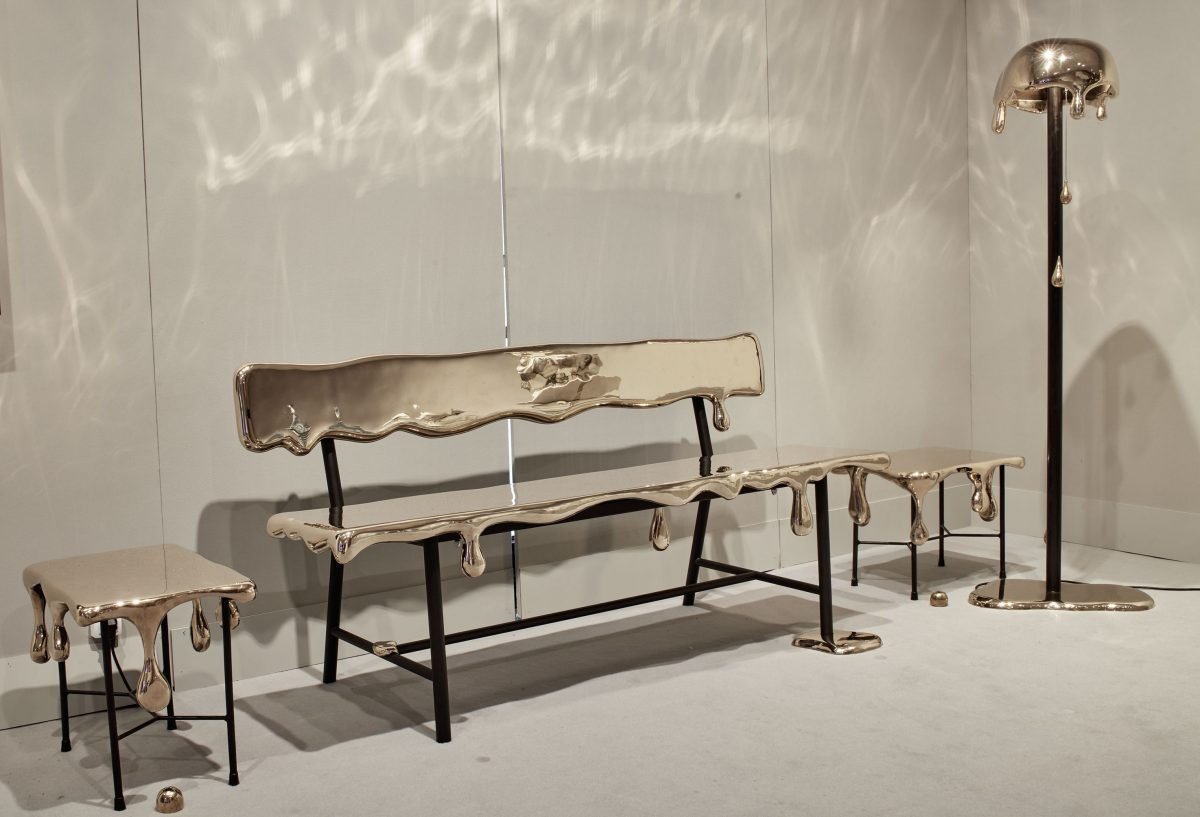 4. Nilufar
Starting from the end of the Nineties, Nilufar Gallery knew how to cut out its own space and become the reference point to lovers of historical design as well as to people following the evolution of modern design, above all within that more learned, poetic and visionary area shifting between production and contemporary art.
His work features curved, well-designed furniture that is somewhat reminiscent of the Memphis style.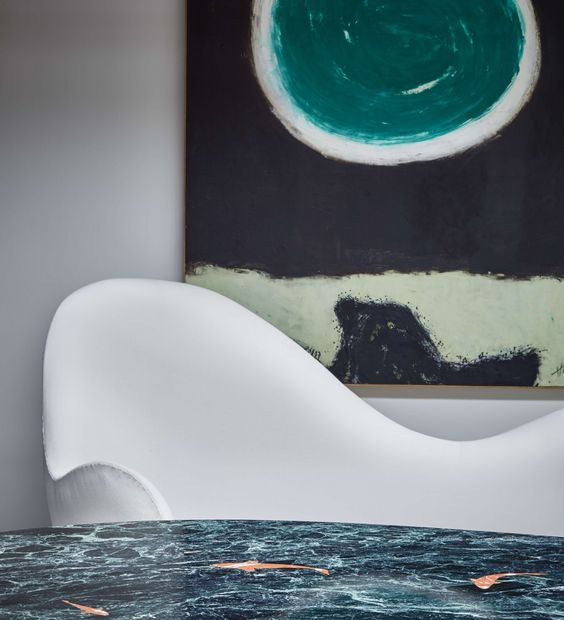 5. Galerie kreo
Galerie kreo which opened in 1999 in the 13th arrondissement in Paris, in the special contemporary art area called "Louise Weiss", focuses on producing new pieces in collaboration with the world's most relevant contemporary designers. That is also why it is here today in our list of top furniture galleries.
In 2008 Galerie kreo relocated to the heart of Saint-Germain des prés, and in 2009, parallel to its role in contemporary production, increased it's dealing with art deco, vintage lighting and furniture.
6. David Gill Gallery
David Gill inaugurated his first gallery on London's Fulham Road in 1987. From the opening he exhibited work by world-renowned artists such as Jean Cocteau, Giacometti, Yves Klein and Henri Matisse.
The first furniture he sold included historic pieces by Le Corbusier, Jean-Michel Frank and Eileen Gray.
David began to collaborate with Designers, Artists and Architects to establish a new canon of limited edition pieces, exhibiting minimalist artist Donald Judd's furniture in 1990.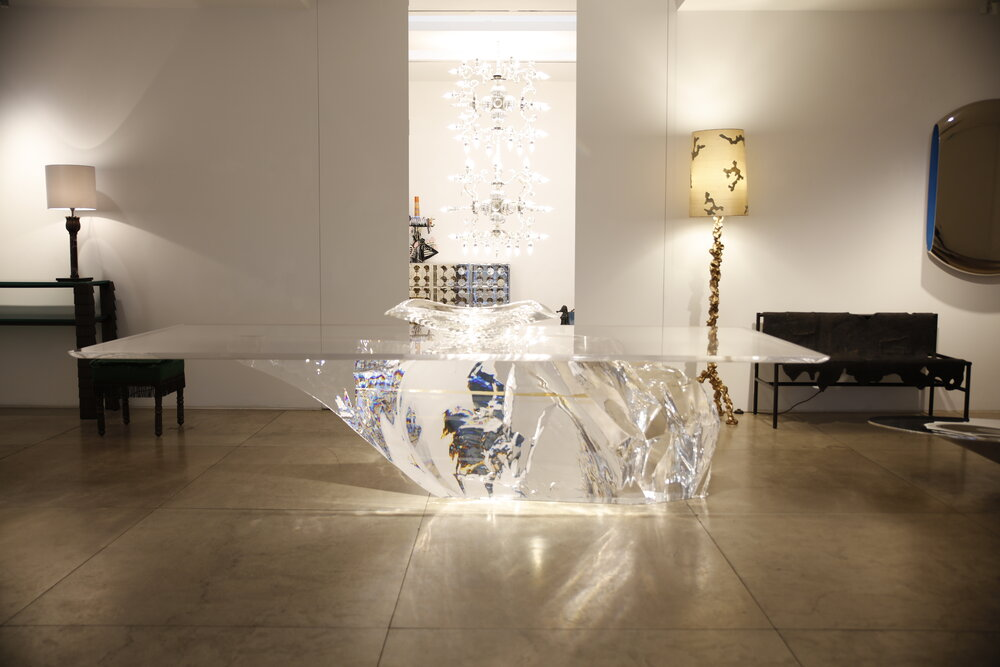 7. Gallery FUMI
Gallery FUMI is one og the furniture galleries based in Mayfair, London. Established in 2008 by directors Sam Pratt and Valerio Capo, the gallery focuses on high-level, conceptually and aesthetically audacious contemporary designers and artists; each one encompassing the value of craftsmanship, traditional techniques and innovated new technologies.
Objects are usually hand made by the designer in a small workshop context. In October 2014 AD Spain voted FUMI one of the Top Ten "Temples of Design" in the world.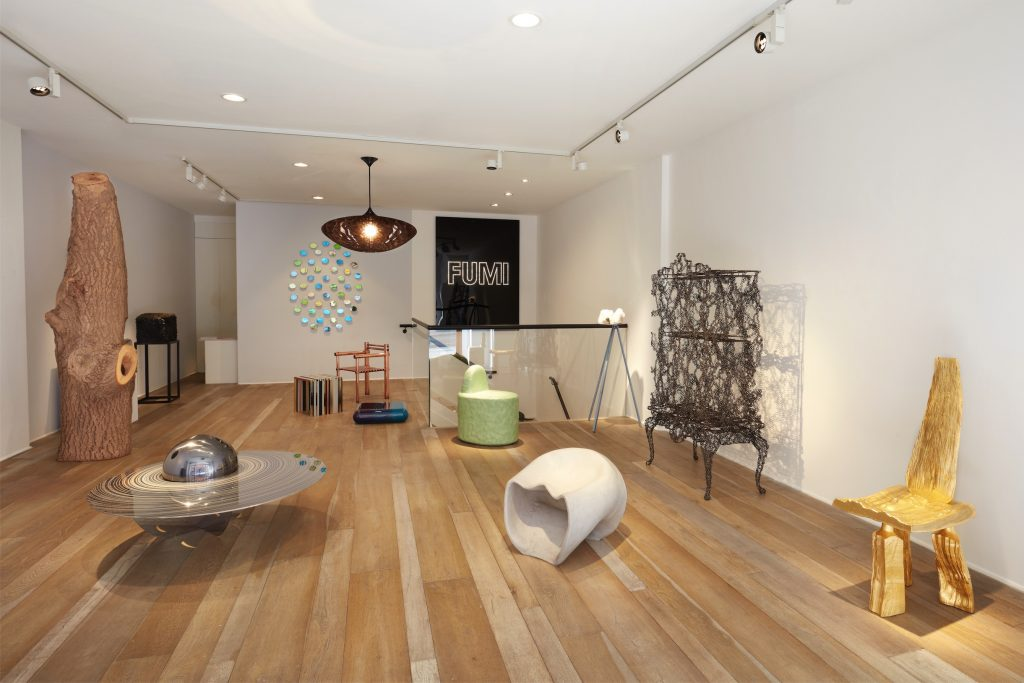 8. Friedman Benda
Founded in 2007, Friedman Benda gallery has played a vital role in the development of the contemporary design market and education, and takes a comprehensive approach to work that intersects the fields of design, craft and art. Her work features curved and very colorful furniture, somewhat reminiscent of the Maximalist style.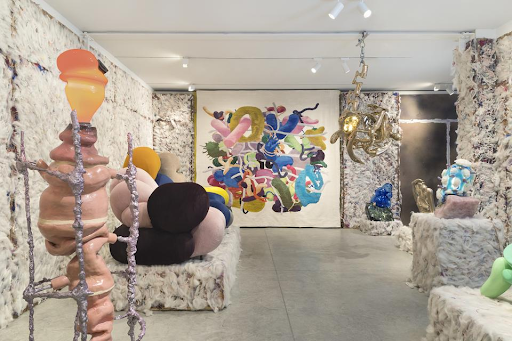 9. Galerie BSL
Founded by Béatrice Saint-Laurent, Galerie BSL commissions, produces and exhibits refined and innovative works that challenge the established borders of art and design.
One-offs or in very limited edition, these functional sculptures channel an experience, arouse one's sensibility, and speak to the heart as much as to the intellect. This is another one of the furniture galleries worth a visit!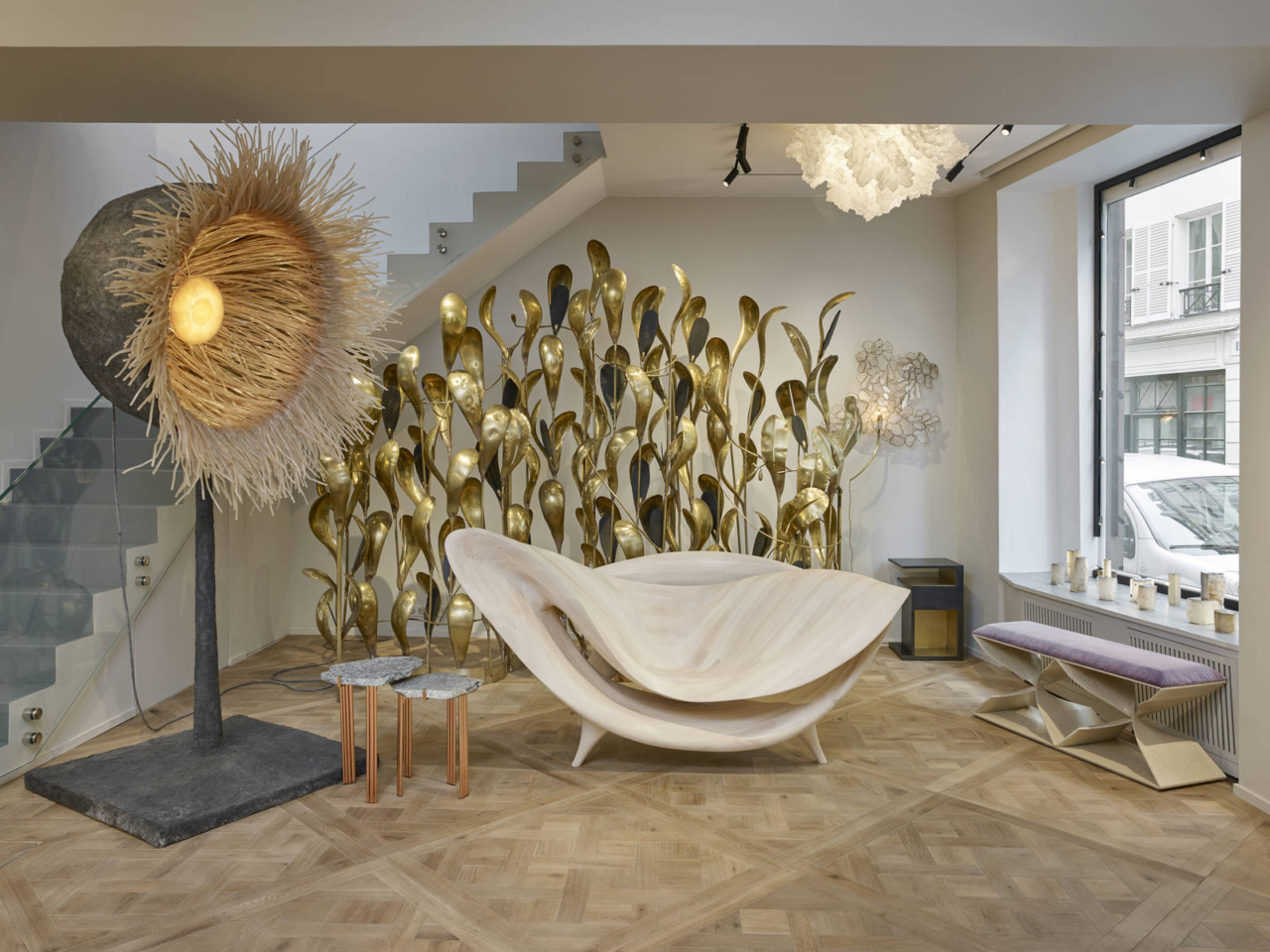 10. Ammann//gallery
A globally respected gallerist and one of the leading forces and taste makers within the collectible design market, Gabrielle Ammann formed ammann//gallery in Cologne in 2006.
Known for her unique curatorial approach, she cultivates a cutting-edge program devoted to innovation and connoisseurship in the fields of fine art, design and architecture. That is also why it is here today in our list of top furniture galleries.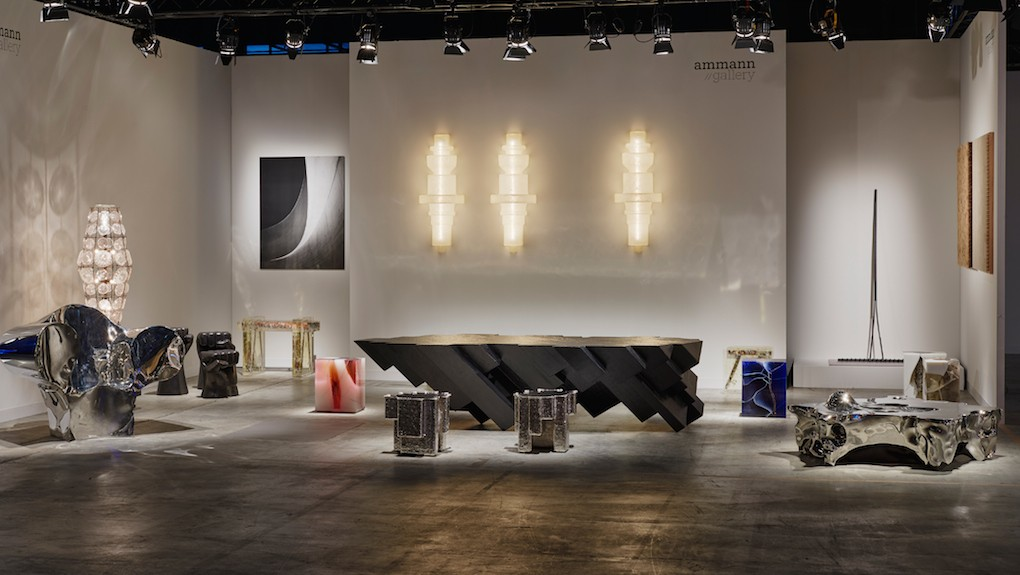 11. OΔK Art & Design Gallery – Collectible & One-of-a-kind artist's furniture, photographies, lighting, and artworks
OΔK is a creative concept anda another example of furniture galleries that can be found around Europe . Nomad Art gallery & Studio is curated by an artist to promote a whole universe of contemporary one-of-a-kind artworks mixing sculptures, furniture, photography and objects.
The creation of his online gallery in 2016 was an opportunity to invite other talented artists whose universes revolve around the OΔK concept with a language whose relevance is matched only by their creativity. Another example of furniture galleries that can be found around Europe
12. Carpenters Workshop Gallery
Carpenters Workshop Gallery produces and exhibits functional sculptures by international rising and already established artists and designers going outside their traditional territories of expression. That is also why it is here today in our list of top furniture galleries.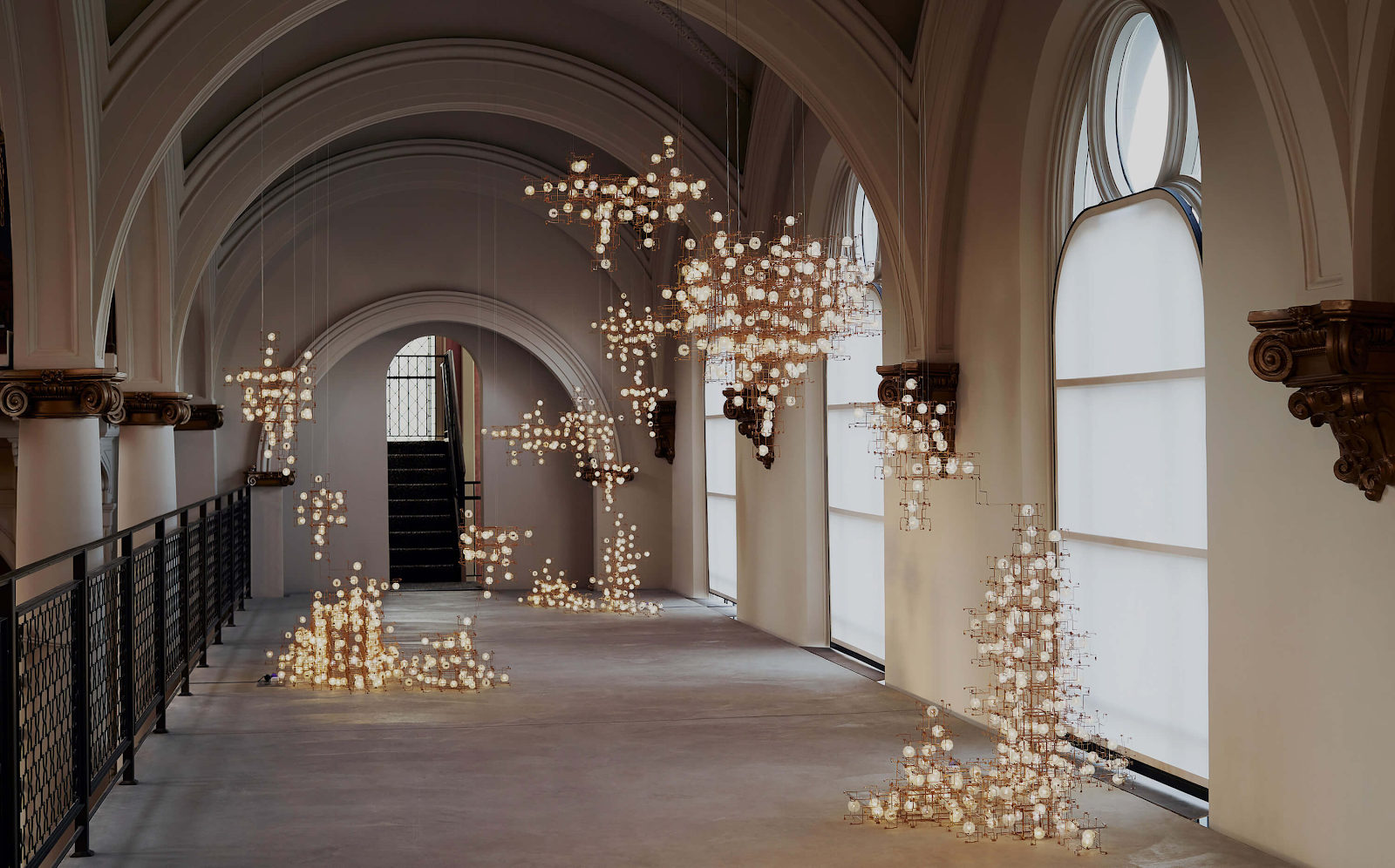 13. Gallery ALL – Los Angeles – Beijing
Launched in Beijing and Los Angeles in 2014, Gallery ALL has earned international acclaim for its ever-evolving program of exhibitions and presentations for its most distinguished contemporary design collection. With a bold proposal, this is another one of the furniture galleries worth a visit!
As one of the first design galleries originated in China, Gallery All not only presents its distinguished design collection to the Chinese audience, but it also leads the way of Asia's rapidly-escalating art and design market.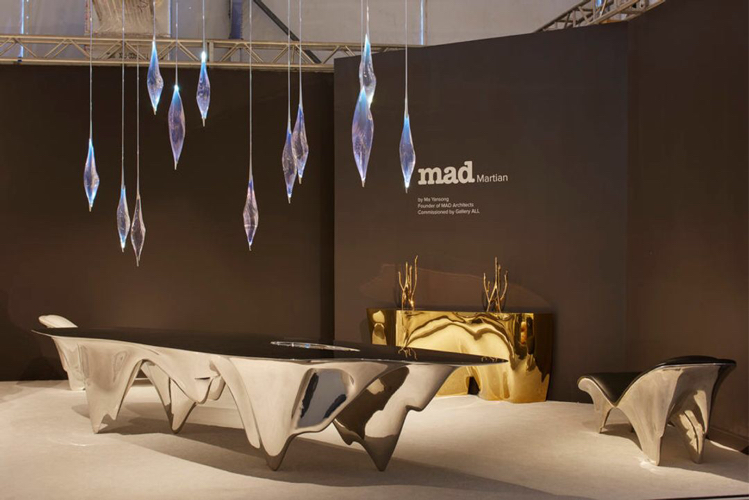 14. Galerie Yves Gastou
Yves and Victor Gastou live right in the middle of a sellers' and collectors' dream. And, for that reason alone, it deserves to be here today in our list of top furniture galleries.
A dream originally conceived by the father, Yves, from one discovery to another, which brought him to explore the major trends of 20th century Art Deco, and which he then passed onto his son, Victor, with great harmony.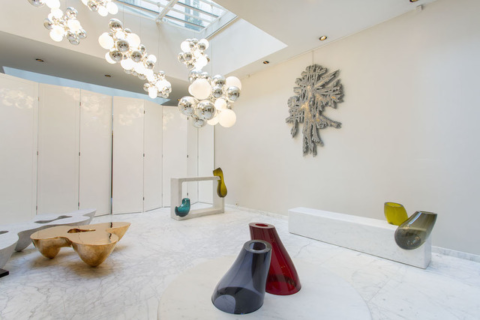 15. Rossana Orlandi
Gallery Rossana Orlandi was opened in 2002 in a former tie Factory in the Magenta neighbor, Galleria Rossana Orlandi has been forecasting along the years new and upcoming designers and establishing the premise as one of the most revered platforms for avant-garde Design and Lifestyle. Another example of furniture galleries that can be found around Europe.
16. Maria Wettergren – MW Galerie
Maria Wettergren opened her gallery in 2010 in Paris Saint Germain and specializes in contemporary Scandinavian design and art.
The gallery equally represents unique and limited edition works by Japanese designers, as well as kinetic photographs by modernist artists.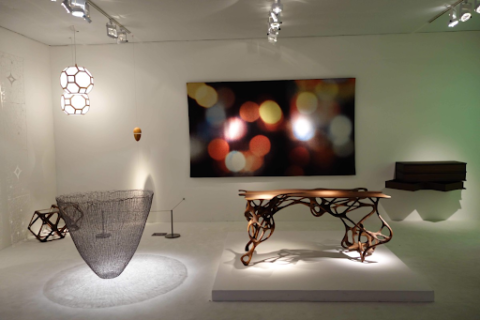 17. Industry Gallery
Industry Gallery opened in January 2010 in Washington D.C. The original location occupied over 4000 square feet of space in a converted auto-repair shop.
In March 2011, the gallery opened its current exhibition space in Los Angeles' Pacific Design Center, one of the West Coast's top design destinations and home to a branch of the Museum of Contemporary Art (MOCA).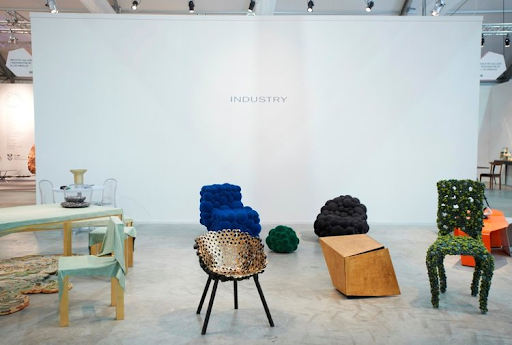 18. Southern Guild
Southern Guild commissions, produces and exhibits contemporary collectible design by the most compelling talents in South Africa.
The gallery has pioneered the collectible design category on the continent, propelling its artists and designers to make original work that is distinctly African and globally relevant.
Founded in 2008 by Trevyn and Julian McGowan, Southern Guild's rigorous curatorial programme has shaped the world's perceptions of African design and forged a unique vernacular in the international arena.
19. NAKKASH Gallery
NAKKASH has been at the forefront of interior design in the UAE for over three decades. With specially curated luxury furniture, from leading regional & international brands, on display in both of our showrooms located in D3 and on Sheikh Zayed Road.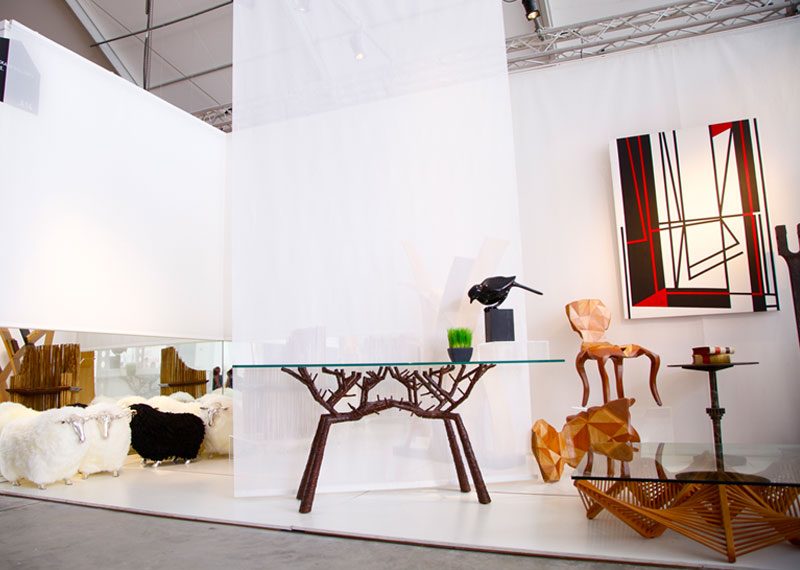 20. R & Company
Celebrating 20 years in business, R & Company represents a distinguished group of historic and contemporary designers whose work is among the most innovative and finely crafted of their time.
Initially founded as R 20th Century in 1997 by Zesty Meyers and Evan Snyderman, the gallery is defined by their combined goals of promoting a closer study, appreciation, and preservation of 20th and 21st century design. With a bold and different proposal, this is another one of the furniture galleries worth a visit!
21. Stilwerk
Stilwerk presents an exclusive variety of designs and combines everything related to furnishing, living design and lifestyle under one roof.
From classic to classic avantgarde, from the kitchen to the study. With three locations in Berlin, Düsseldorf and Hamburg and over 800 premium brands, the stilwerk concept is internationally unique. The strong colours and the shapes of the pieces are very reminiscent of Memphis-style furniture.
Renowned manufacturers and curated interior designers are represented with their own shops and are supplemented by changing pop-up stores.

22. Hervé Van Der Straeten
The Van der Straeten Gallery, which opened in the Marais neighbourhood of Paris in 1999, includes one of a kind or limited edition pieces grouped in thematic exhibitions.
These pieces' strong presence renders them instantly recognisable. Another example of furniture galleries that can be found around Europe
They are made in the bronze and cabinet-making workshops set up and expanded by the designer over the years.
23. Galerie Chastel Maréchal | Arts décoratifs du XXème siècle
Galerie Chastel-Maréchal is dedicated to the defense and rediscovery of the great French creators of the 20th century, and more particularly from the 1930s to 1970s.
The choice of artists presented gives the public a relevant image of these years, with rare works and new on the market.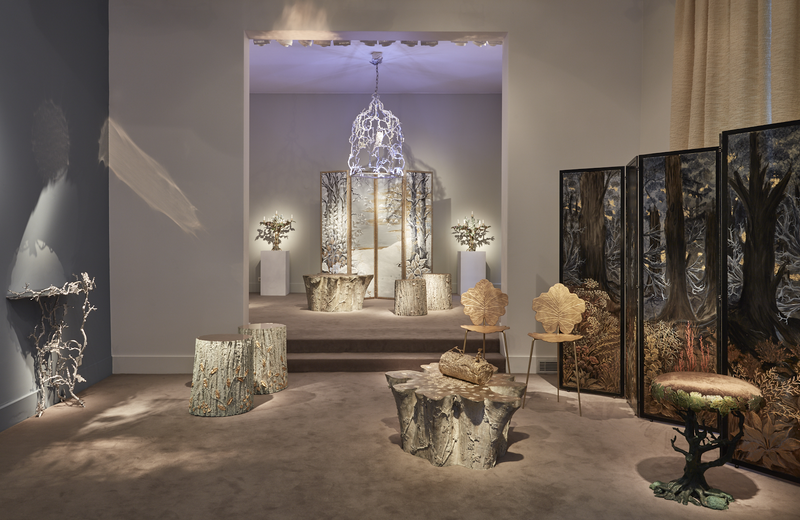 24. Galerie Diurne
For Galerie Diurne, its raison d'être is to ensure it continues to evolve and develop its expertise in its specific world of art; and to have the knowledge to understand a decoration or interior design project in order to be able to integrate a unique work of art, and in addition potentially enhance ideas, drawings or pieces of artistic research into the creation of a living space.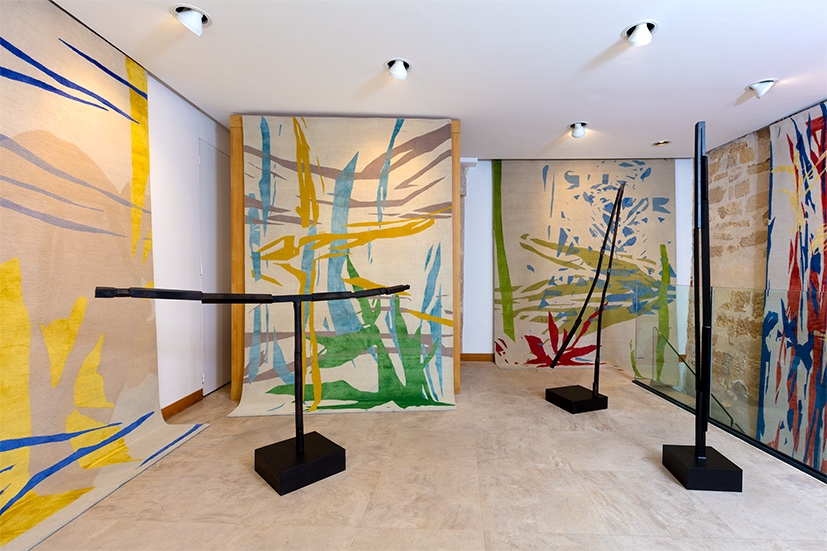 25. Galerie Negropontes
Galerie Negropontes is run by its founder Sophie Negropontes, and Hervé Langlais, designer and art director.
The gallery presents exceptional creations made by craftsmen of unmatched skills, reviving the tradition of French Decorative Arts with a resolutely contemporary vision.
The gallery works with passionate craftsmen, renowned artisans, cabinet makers, mirror makers and stonemasons. Their long-standing collaboration is a rich professional and human adventure.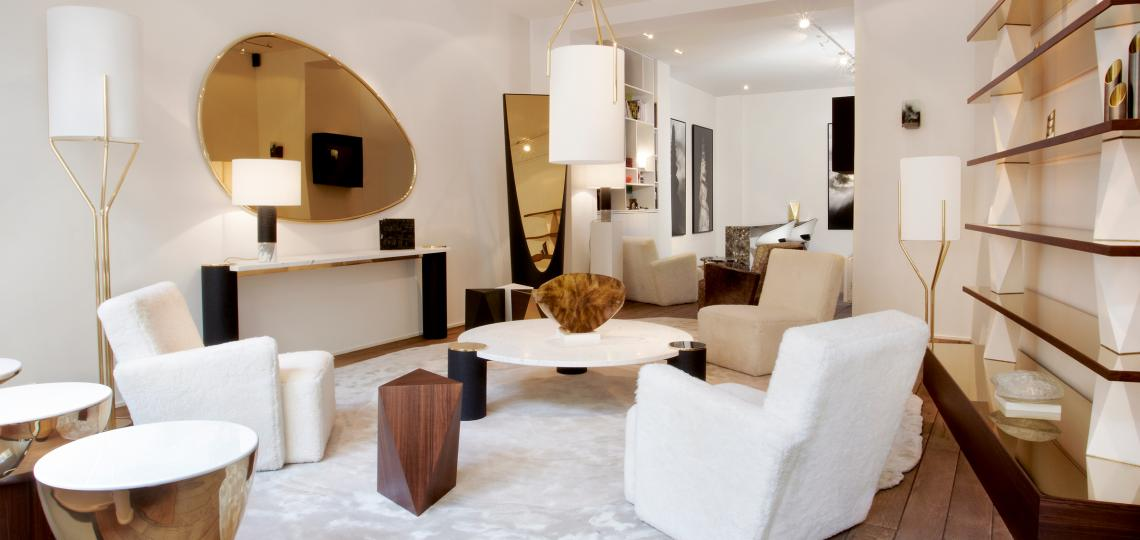 26. Kasmin
Founded by Paul Kasmin in SoHo in 1989, Kasmin cultivates a rigorous exhibition program that places historic figures of Post-War art in dialogue with the evolving practice of established and emerging artists working today.
For over 30 years, the gallery has nurtured the careers of eminent modern and contemporary artists including Tina Barney, Walton Ford, James Nares, Roxy Paine, Elliott Puckette, Mark Ryden, Bosco Sodi, and Bernar Venet, among many others, and put on the first-ever U.S. gallery shows of artists including Les Lalanne.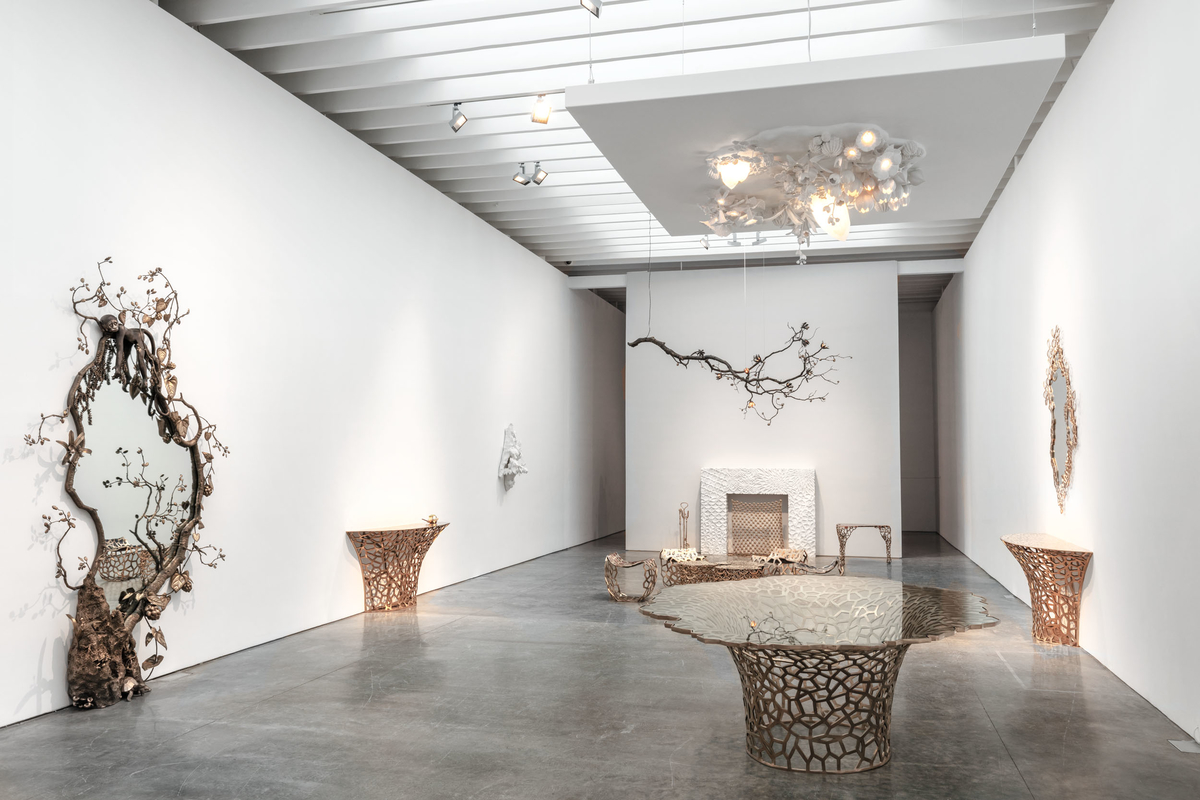 27. Cristina Grajales Gallery – New York
Hailed as one of the most respected experts in the design field, Cristina Grajales served as director of 1950 Gallery in New York City from 1990 through 2000.
Under Grajales's tenure, 1950 Gallery developed into the premiere resource for European mid-century furniture, lighting, and design objects.
Grajales's passion for many of the twentieth century's greatest masters propelled the gallery towards worldwide recognition and to its attainment of its superior collection of furniture and distinguished clientele.
28. Cocobolo design
Since 2008, Cocobolo has been the specialist in all areas of contemporary ceramic art and design representing some of the field's leading artists.
Their curated collection includes decorative objects, furniture, vessels, lighting, tableware, mirrors, custom tiles/bas-reliefs, architectural screens/room dividers and large-scale sculpture.
29. Todd Merrill Studio
Todd Merrill Studio is an exhibition-based program representing an international group of established and emerging artists, each with a singular artistic vision and an unprecedented point of view.
In creating unique works of collectible design, each artist takes a hands-on approach that intersects contemporary design, fine art, traditional craft techniques, and pioneering innovation.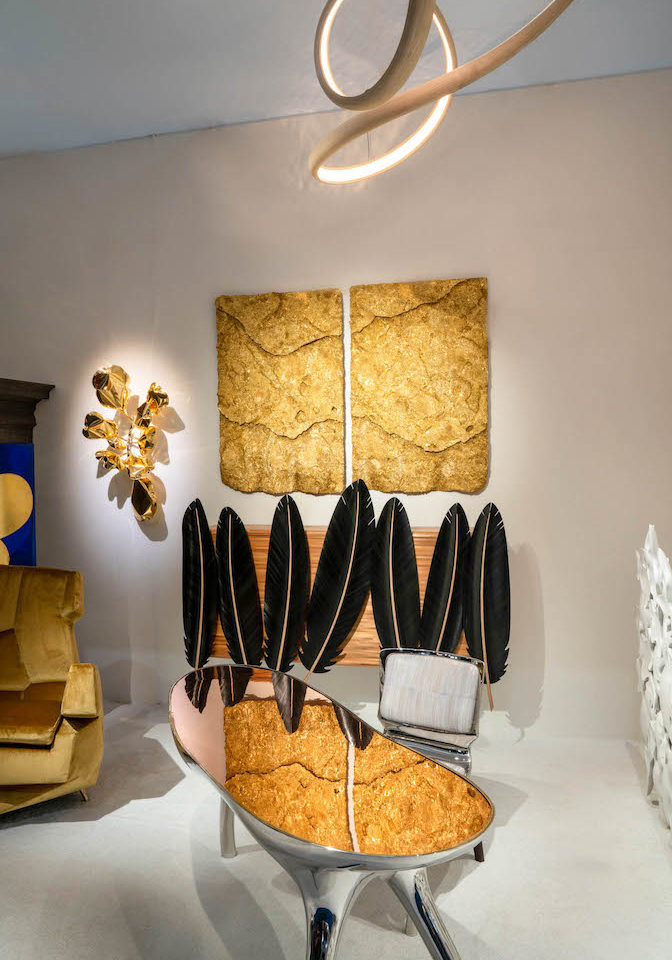 30. Zaha Hadid Design
The Zaha Hadid Gallery showcases the latest in architecture, interiors, furniture, and product design through curated exhibitions, and provides insight into the process, and ethos of the architecture practice, and design studio that was founded by Zaha Hadid over 35 years ago.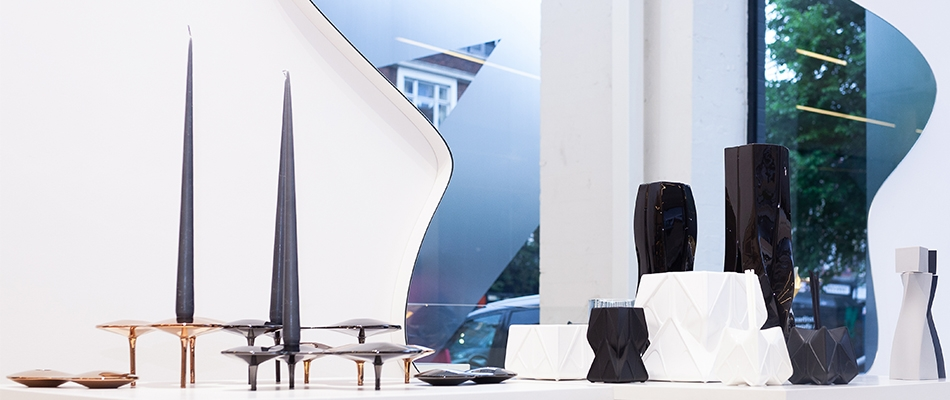 We really hope you enjoyed our article. Feel free to attach all the images to your favorite Pinterest board or to print them out and use them in the mood boards for your projects. You can also get 5 living room trends ideas to succeed in your Interior Design project!