The end of the year is behind the curve and with it the most important summaries and forecasts for the following months – also in design. The interior design trends 2021 revolve around zen-like relaxing spaces and natural, pleasant, and calming colors. However, there is no shortage of bold solutions, references to distant cultures, or luxurious materials. Let's take a ride through some of the hottest interior design trends in 2021!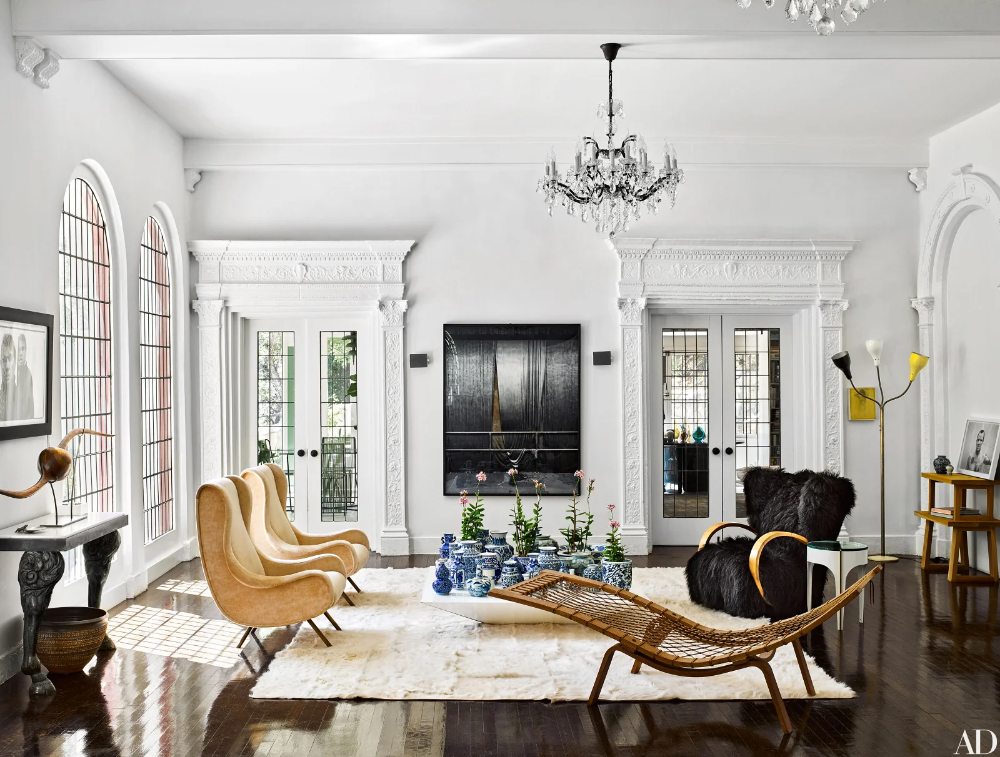 Yellow – a color that brings a sense of joy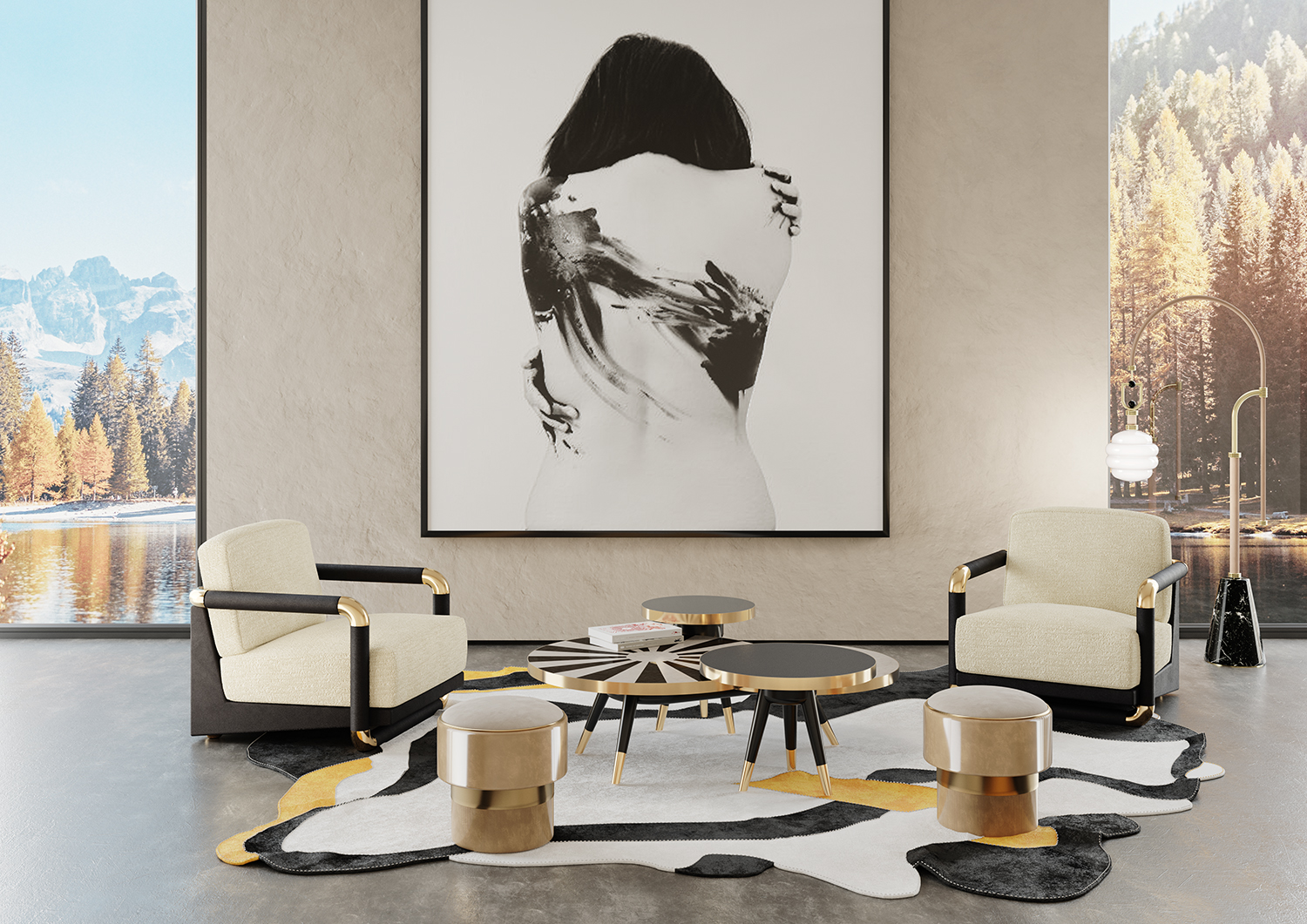 "Illuminating Yellow" paired with "Ultimate Grey" are the colors taking the stage in 2021. This combination, chosen by Pantone for the 2021 ruling color duo, is meant to represent a combination of strength and resilience with sunshine and brightness. Although grey can seem a little gloomy, paired with yellow is meant to bring hope for the upcoming year. 
Yellow represents the joy that we all need in life after the troublesome 2020. If you want to brighten up the house, the first option could be the hottest interior design trends in 2021. When a color means positivity, joy and hope, it is always a good choice. 
Cozy and relaxing seating areas
When the Covid-19 situation locked most of us at home, people started thriving for more relaxing and cozy furniture, especially when it comes to living room. 2020 also made us meet with family and friends at home, so the seating space became more important than before. 
"I think people want a living room that is comfortable, approachable, usable, and functional," says the designer Mark Cunningham. For the upcoming year, we can expect big armchairs and comfy sofas that could fit a lot of people.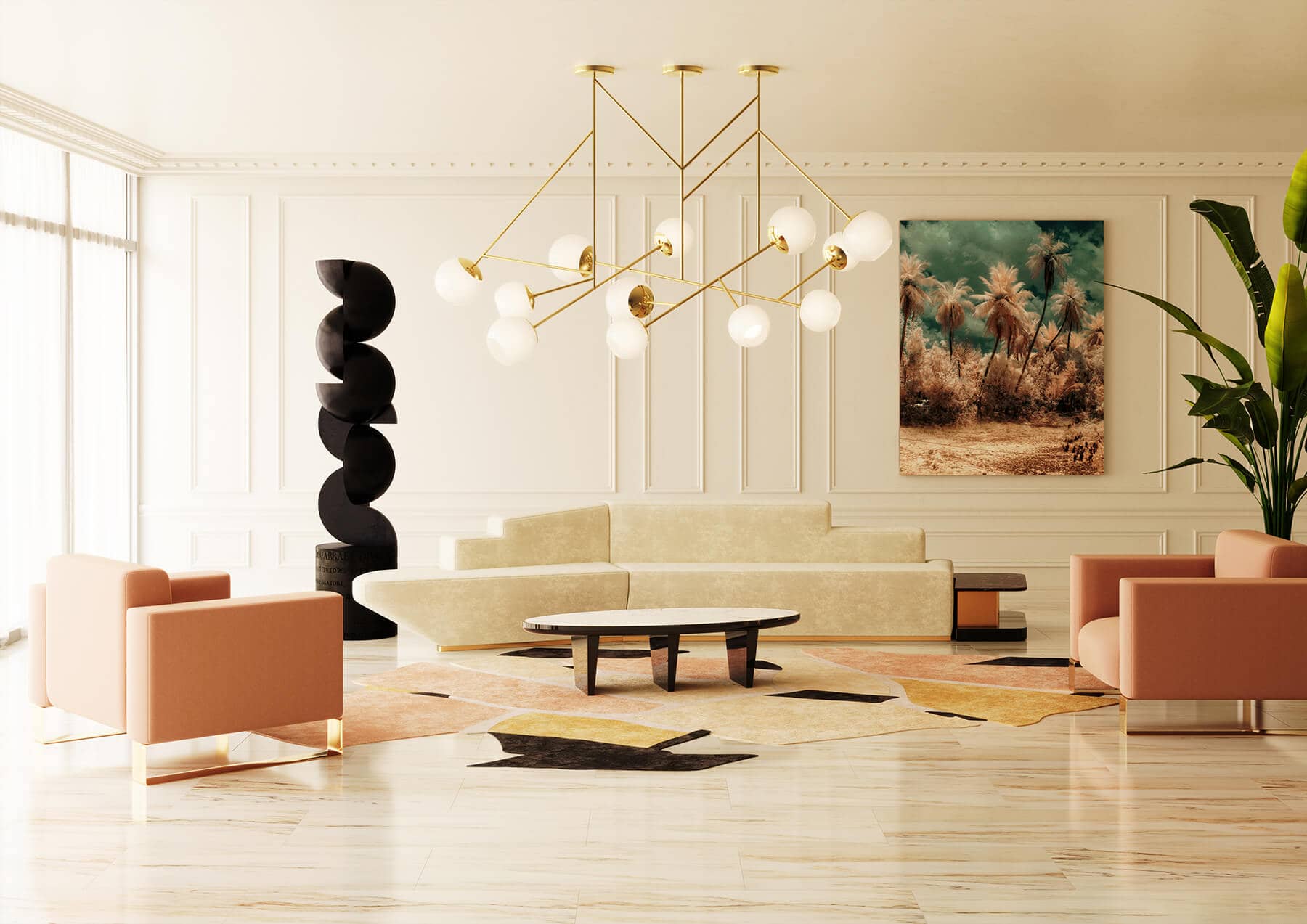 A new, more luxurious face of minimalism
Less is more, the trend initiated in design in the 1960s comes back to us like a boomerang. Minimalism in interiors is based on a style that avoids excessive decor, striving for a clean and orderly space without "distractions."
But when we don't have so-called distractions, what really matters are details and the quality of materials. This is a distinctive feature of Luxe Minimalism. High-quality luxury furniture and décor pieces that make a statement in the interior. This face of minimalism introduces natural materials like marble, wood, and brass. These materials create a sense of calmness in our personal space.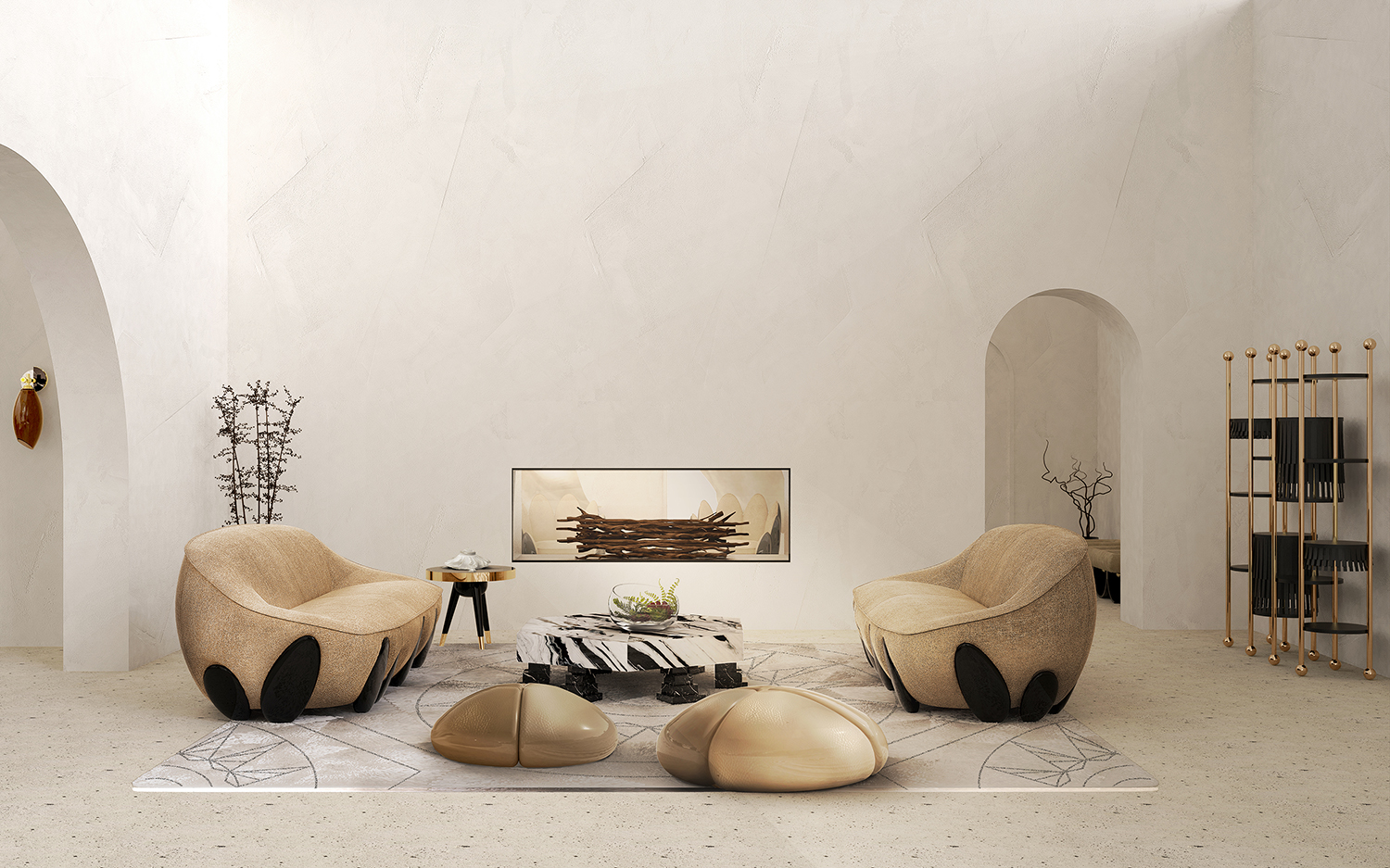 Home Office Asylum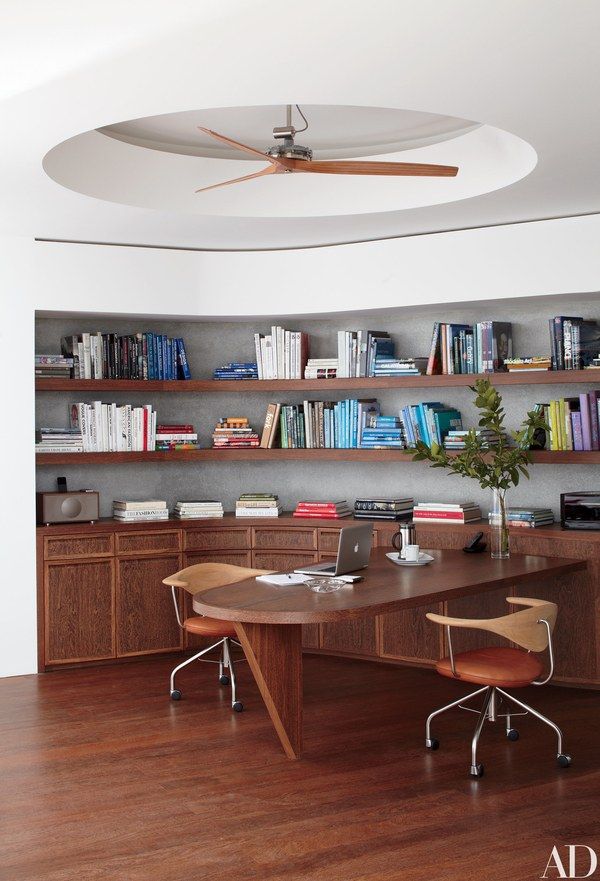 2020 can definitely be called a 'working from home revolution. Those praying for some home office time could finally enjoy this type of work. But with the start of the home office period, the problem of space emerged. As people realized they don't have a proper place at home dedicated just for working.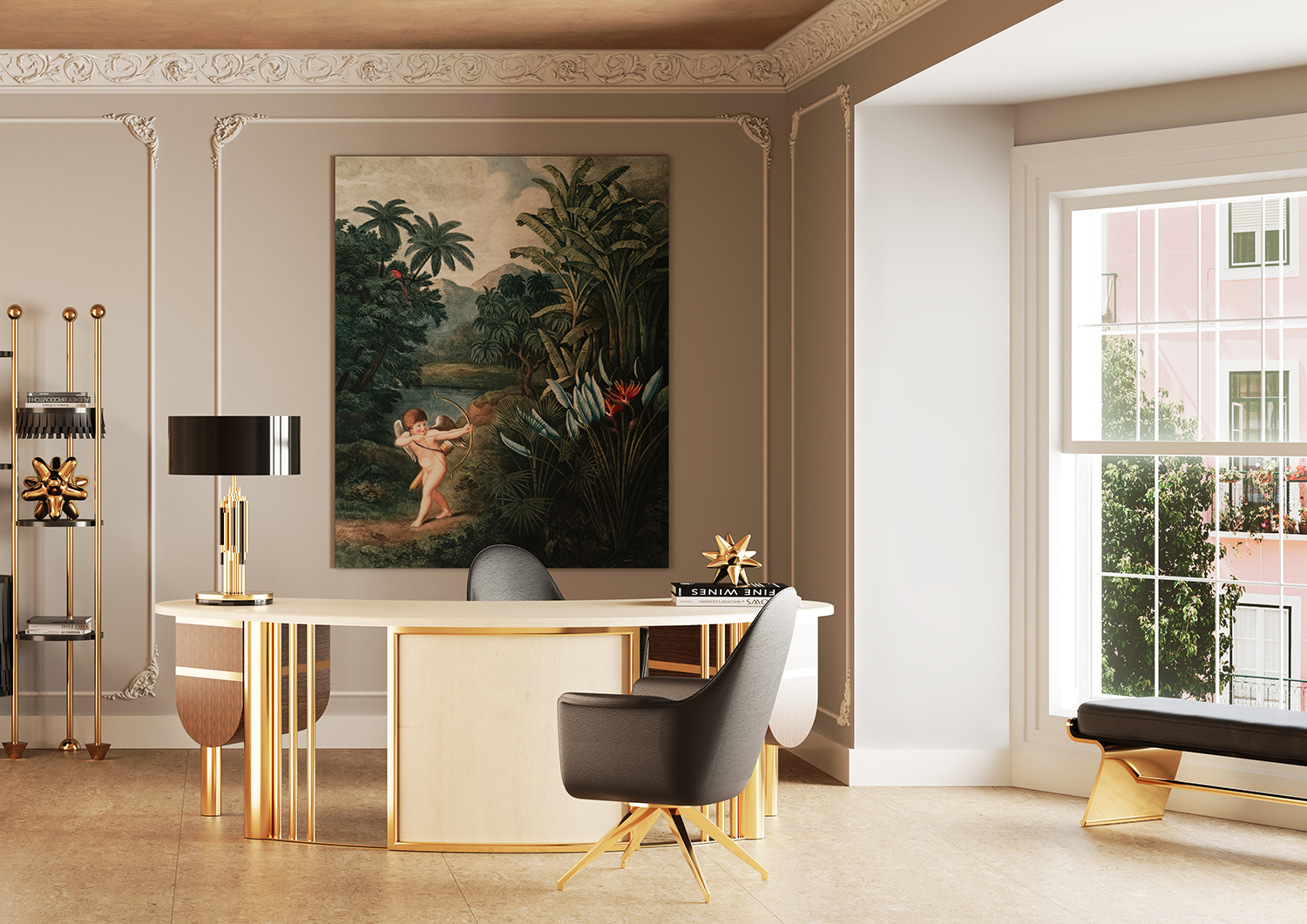 Journeys to faraway lands
Another trend that is a consequence of 2020 experiences is the longing for travels. Most travel plans got cancelled, some of us were scared of traveling, other got fed up with changing restrictions and traveling rules. But the longing for faraway lands goes bigger and bigger. As we long for some adventures, we will be seeing tropical and animal prints with bold color combinations in interior design.
'There are many people who have missed the freedom to go aboard in 2020,' says Paula Sutton of Hill House Vintage. 'So I predict a return to a global inspiration within interiors, where our spaces reflect our travels, the sea, and distant shores.'  Apart from furniture pieces, the houses will be adorned with accessories, paintings, and photos of distant locations, such as the African Safari or the beautiful beaches of New Zealand.
Japandi – a new face of zen-like spaces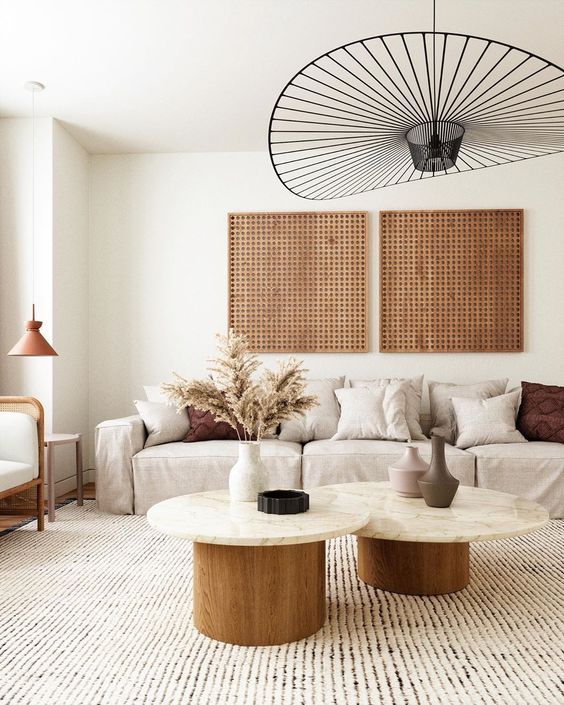 The combination of Japanese and Scandinavian style gives rise to Japandi: a harmonious blend of minimalism, simplicity, and functional modern design. Japandi takes the best from both styles and combines them into a beautiful whole. So here we have clean, bright spaces with the necessary amount of furniture and accessories. Japandi uses objects with straight lines and a range of subdued colors. This makes interiors "breathable" and light while calming and not overwhelming.
Bold color combinations mixed with neutrals
While neutral colors are always a safe bet when it comes to interior design, one may easily get bored with them. Now there comes the age of bold choices. Color accents are a fantastic way of enhancing the decoration of an apartment, placed in an appropriate and thoughtful way they can turn a seemingly simple and boring interior into a unique space.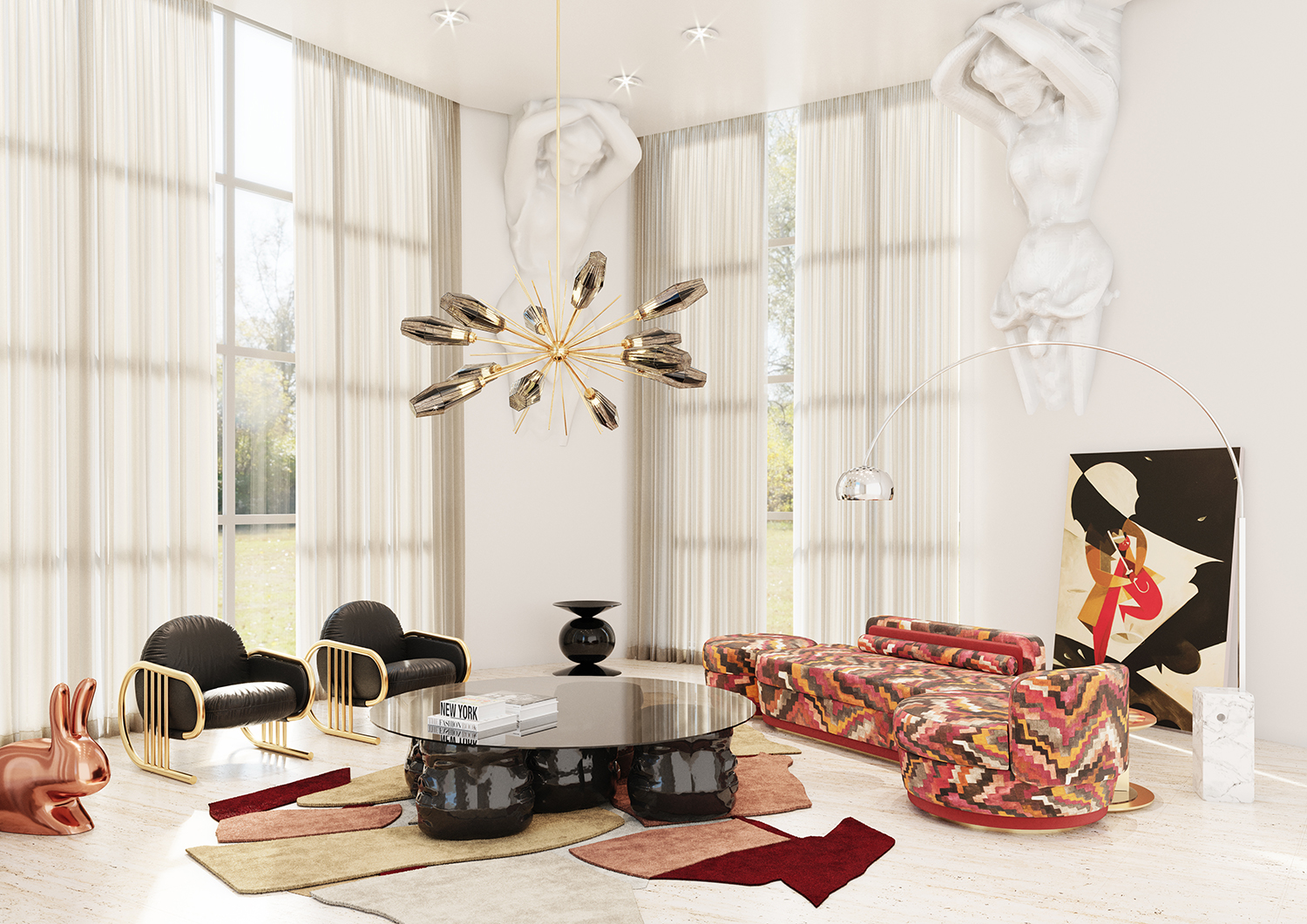 You can mix neutral beiges, whites, and greys with green, yellow, and orange hues. The same applies when it comes to mixing modern with vintage furniture, which is still very trendy. Add some unusual patterns and textures to add some vibrancy to your interiors. And when you feel the need to change again, you can leave the neutral background and just change the bold additions.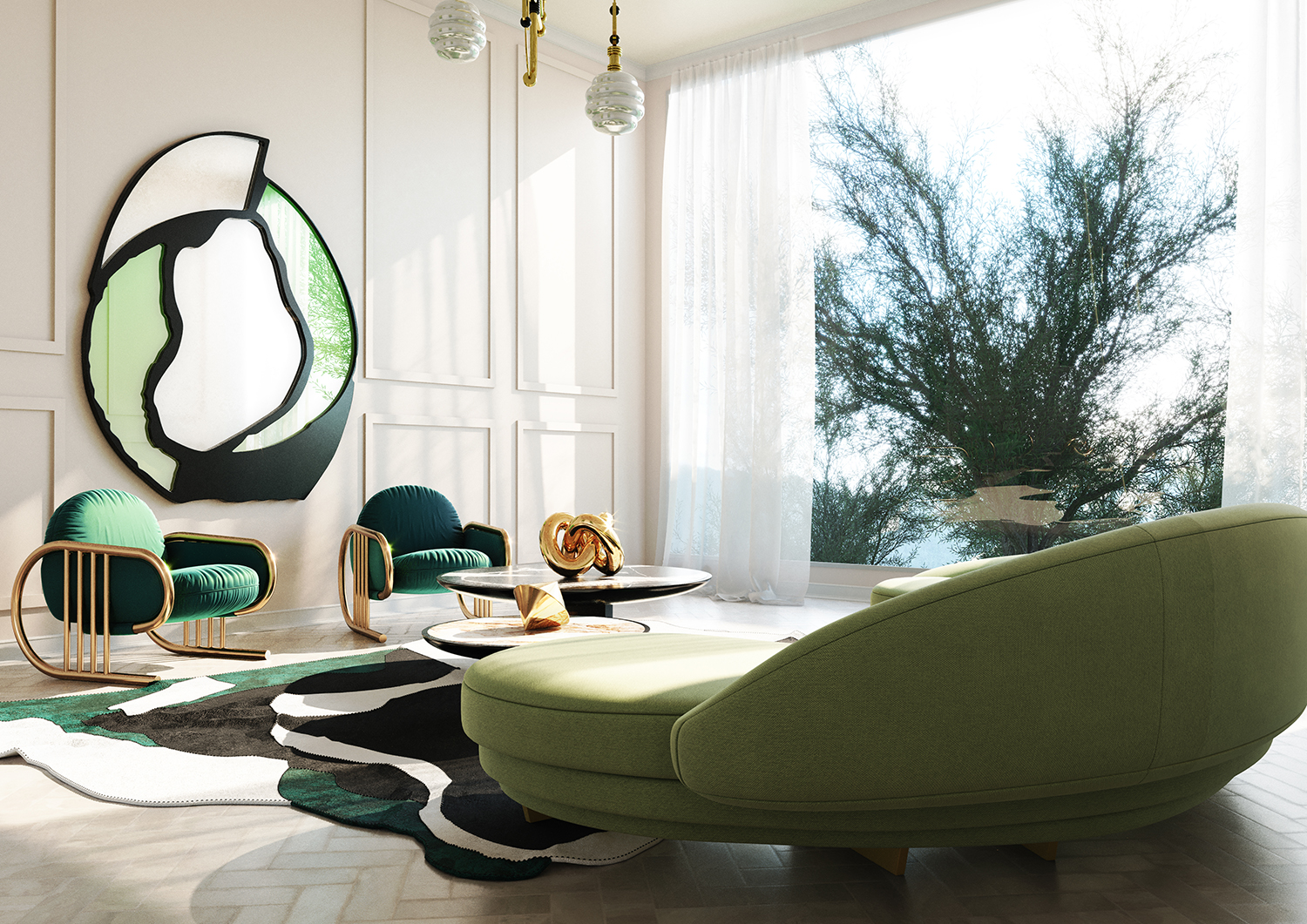 Personal jungle at home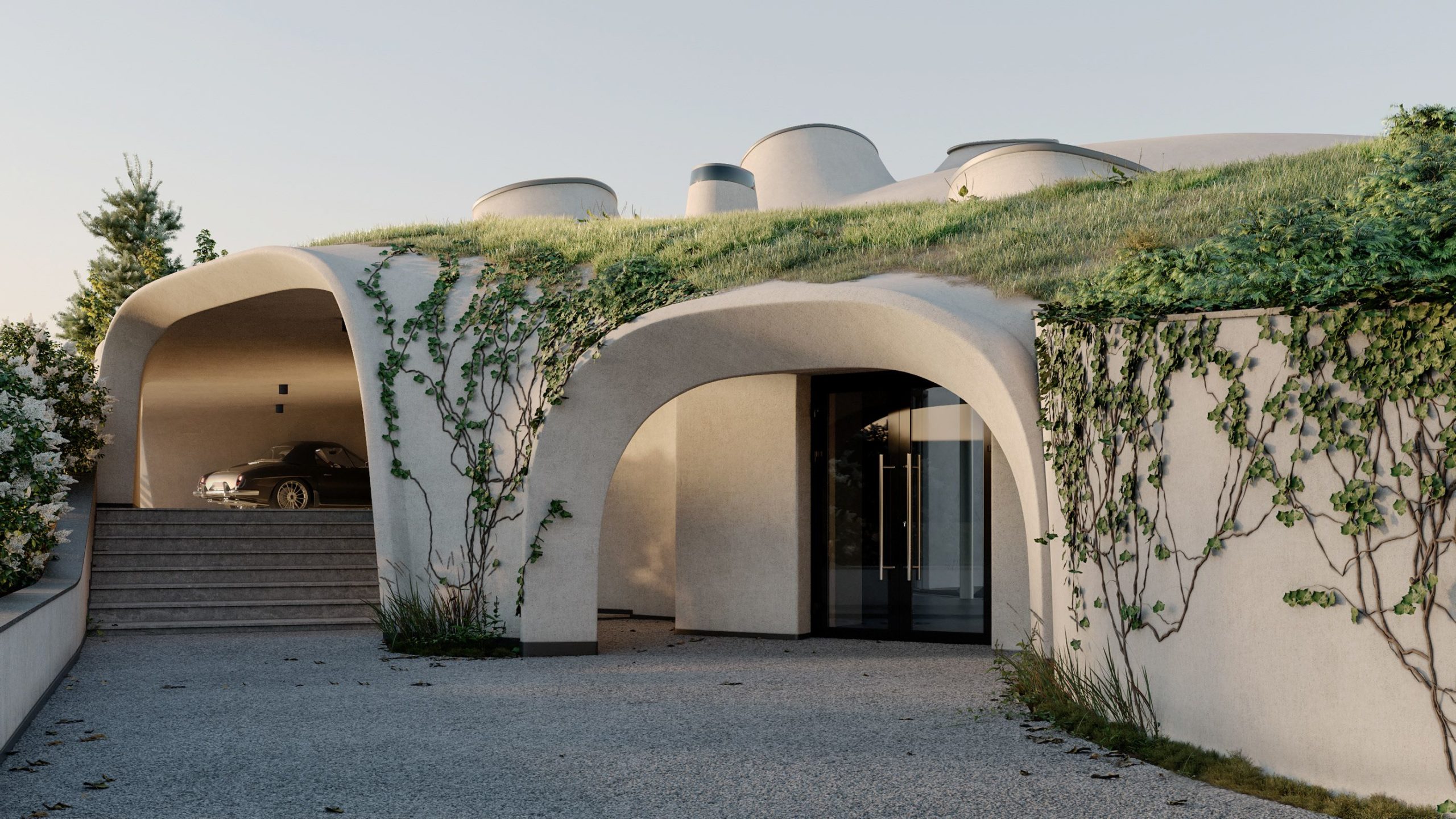 As 2020 made us stay indoors, people started turning their interiors into personal jungles, so as to feel more connected to nature. This year made us realise the importance of outdoors and nature, which is crucial to our mental and physical health.
Turning a house into a little botanical garden is one of our favorite interior design trends 2021. It feels fresh and looks very instagramable. Although plants require some love and care and they can be time and focus consuming, it is worth a try, as they can work wonders when it comes to turning any interior into a wonderland.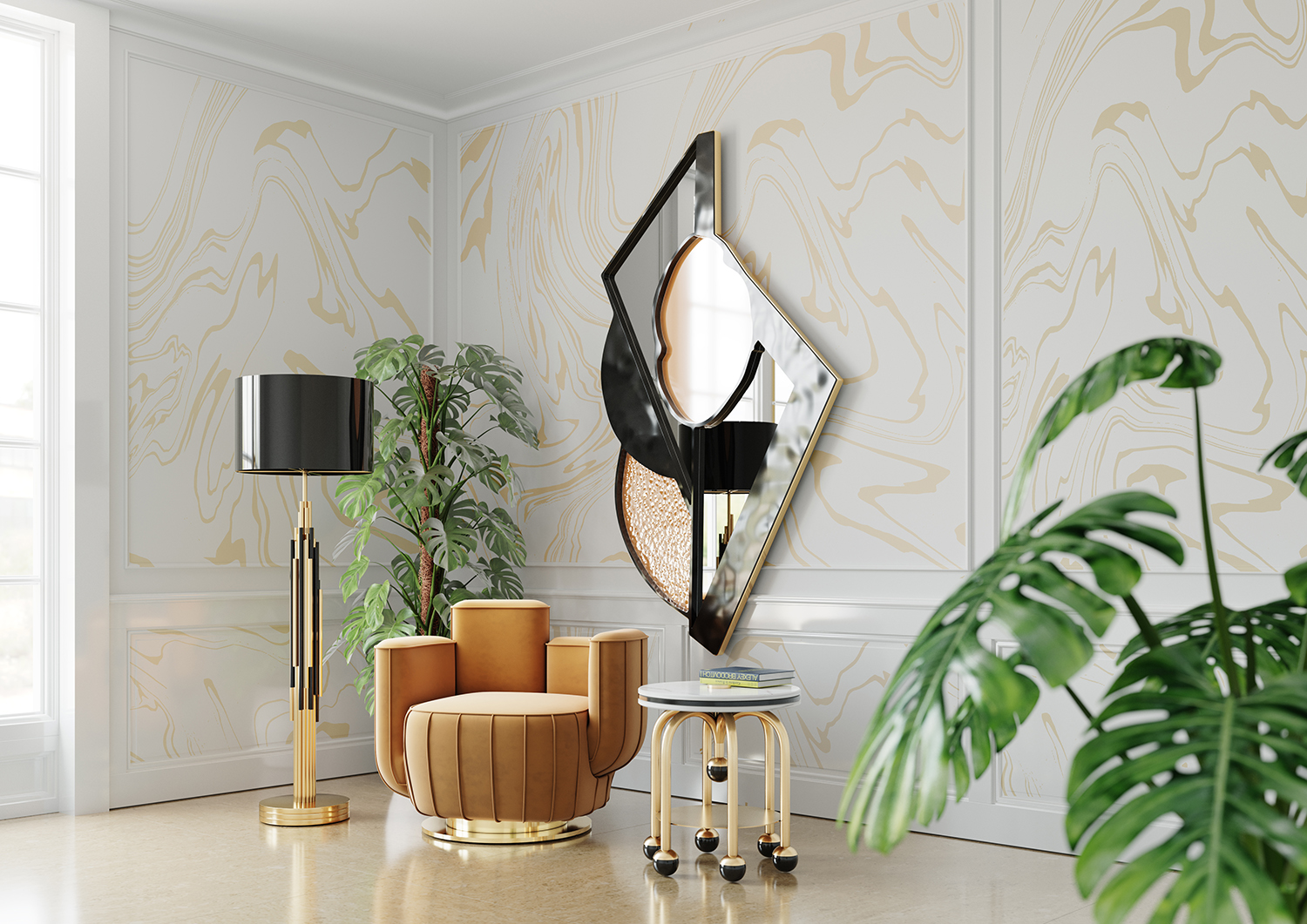 Entertainment and dedicated spaces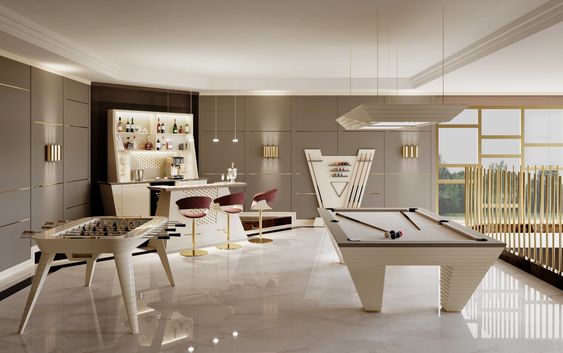 Apart from home office spaces, which will be one of the most important interior design trends in 2021, people will also turn their heads towards dedicated spaces, such as home cinemas, entertainment rooms, house libraries, game rooms, etc. As the outside world experiences a lockdown, we all strive to recreate some of our favorite places at home.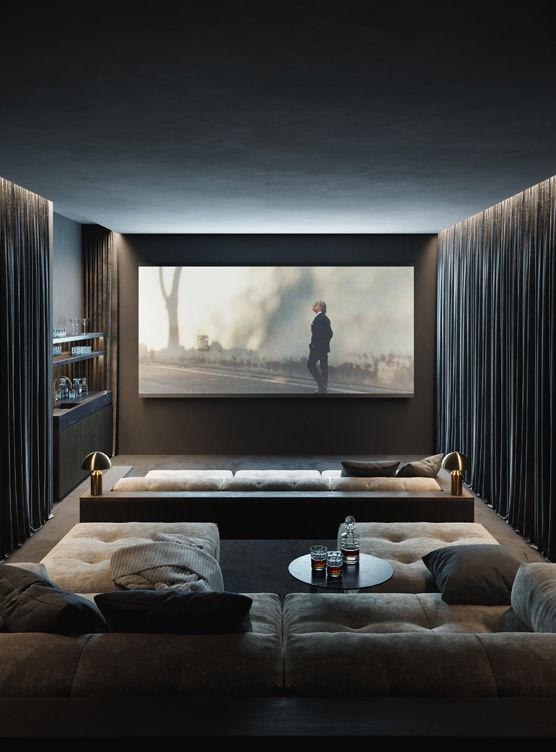 Ecological and sustainable décor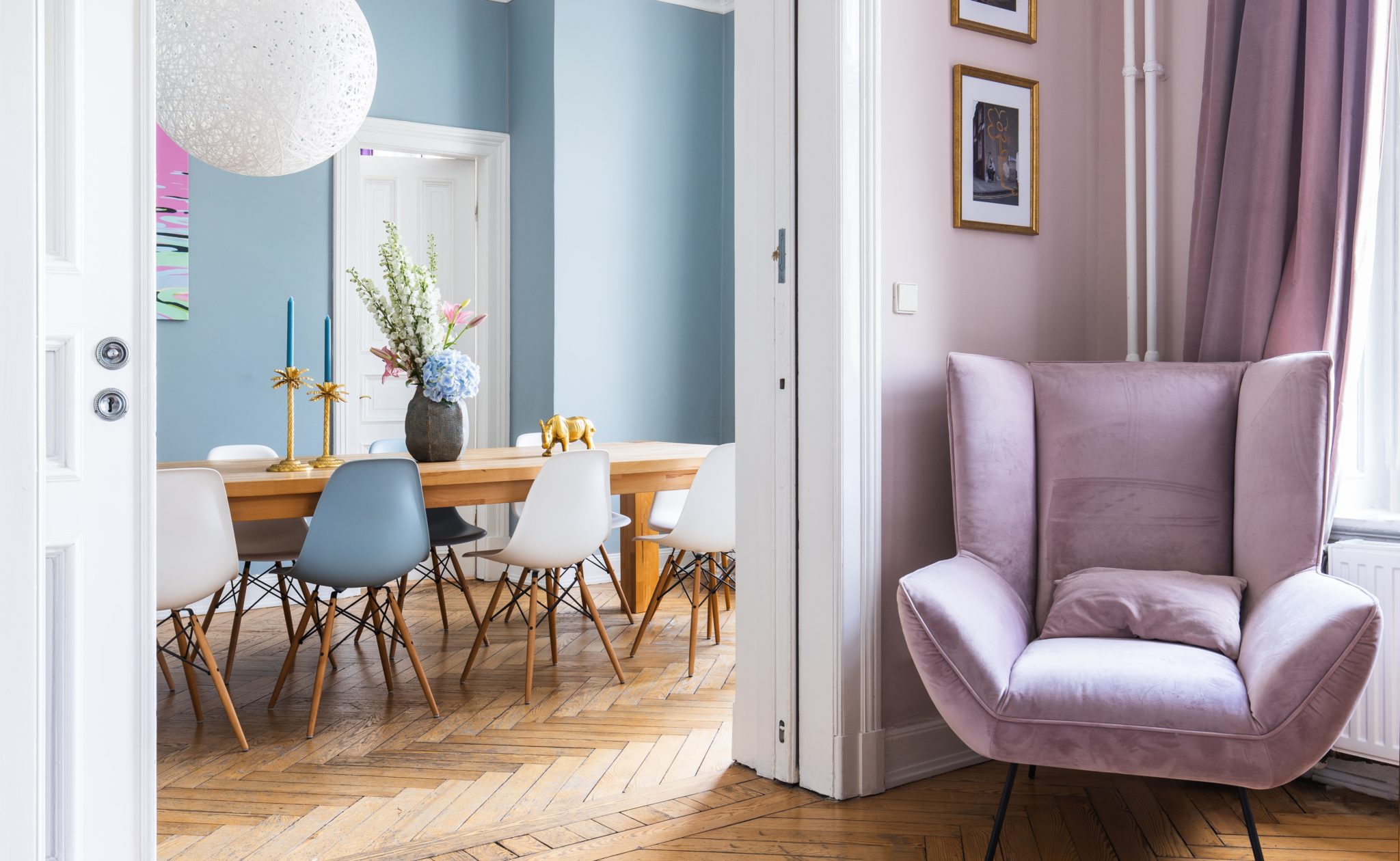 New design solutions are definitely changing the direction towards sustainability. This is one of the most important trends that will strongly draw the design path for years to come: the furnishings of our homes, materials and products are to be made in a spirit of ecology.
In 2021, products made of so-called bio-plastic – a biological plastic produced from plants and easily decomposable – will become popular. Recycled and self-made furniture, such as wooden pallets, will still be on top.