Living Room Decor For 2021, which Design Trends we're going to find out next year. Between relaxed and cozy, and entertainment spaces, let's see what 2021 has reserved for us.
Relaxed & Cozy
If we're talking about one space within our home that we spend the most time in, that place is the living room. The living room can gather work, education, entertainment, and hospitality.
For 2021, we'll be aim some relaxed and cozy living room design. According to Juan Montoya, he believes that the living rooms will have more furniture and more comfortable chairs. Side by side with "one-of-a-kind furniture pieces and sculptural pieces".
More Seating Areas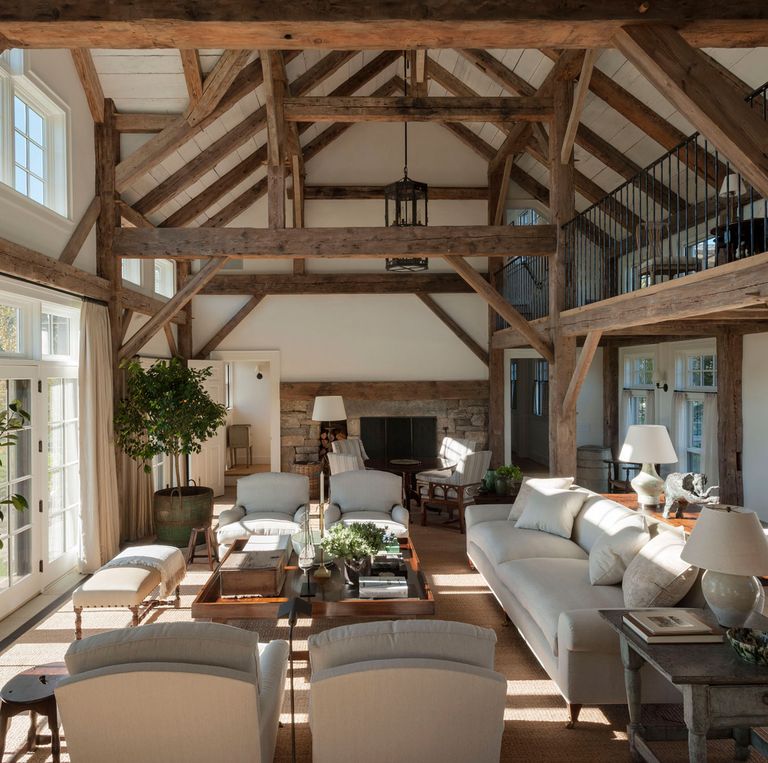 Mark Cunningham believes that every living room should be comfortable, approachable, usable, and functional. This is what people are looking for when we talk about living room decor.
So if you spend more time here, you'll want more seating areas, to gather more people and do even more.
Luxe Minimalism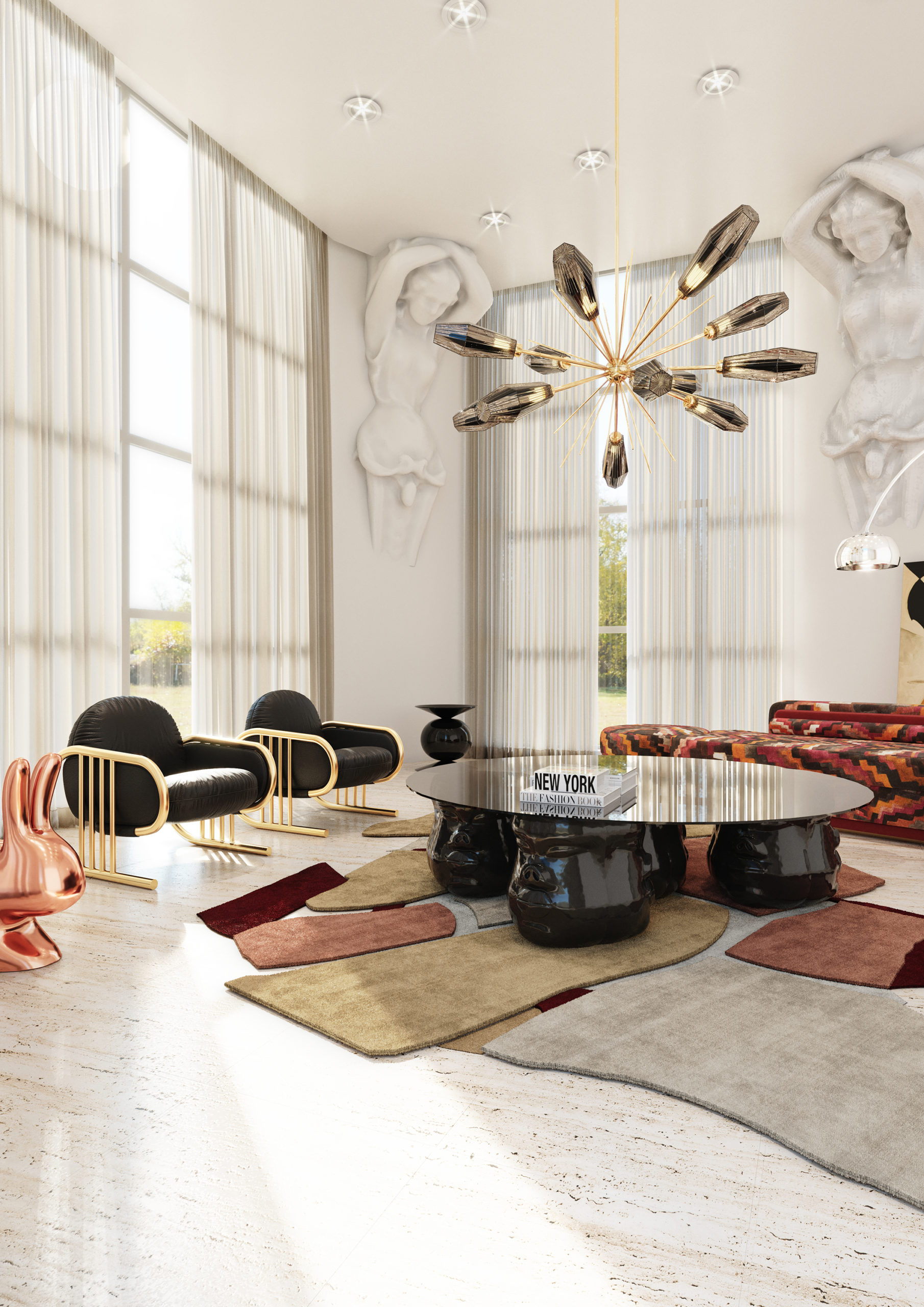 Luxe Minimalism is what Kelley Carter thinks a living room can be. "Because many of us are working and learning from home, bringing in natural materials like marble, wood, and caning can create a sense of calmness in our personal spaces."
Make it simple, but at the same time make it elegant and stylish!
Strong Colors Side by Side with Neutrals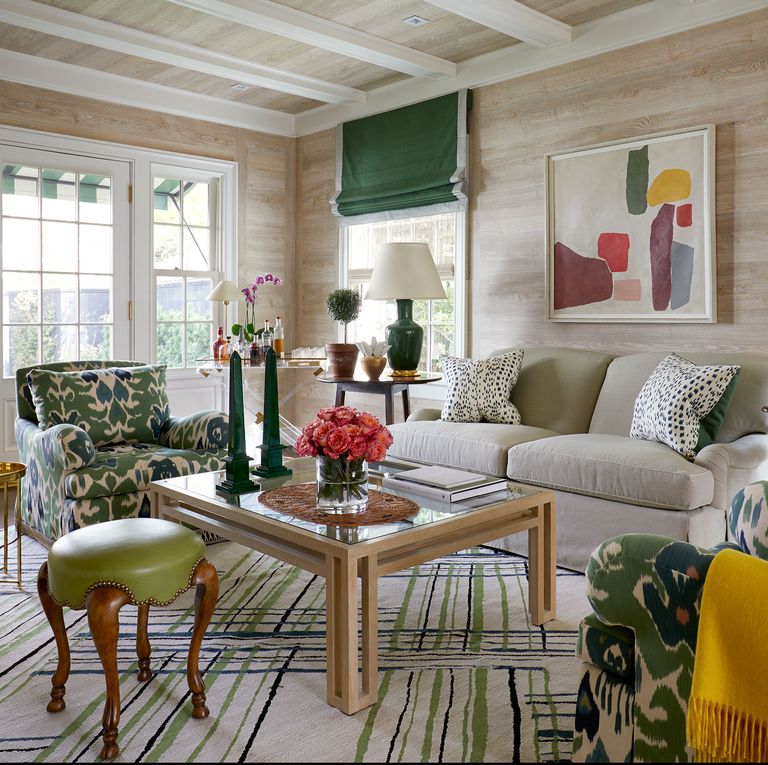 Although neutral colors seemed to be more and more popular, the truth is that have been more moves when talking about some more strong colors. Randall Powers believes greens are on the rise, along with a mix of antiques and new pieces.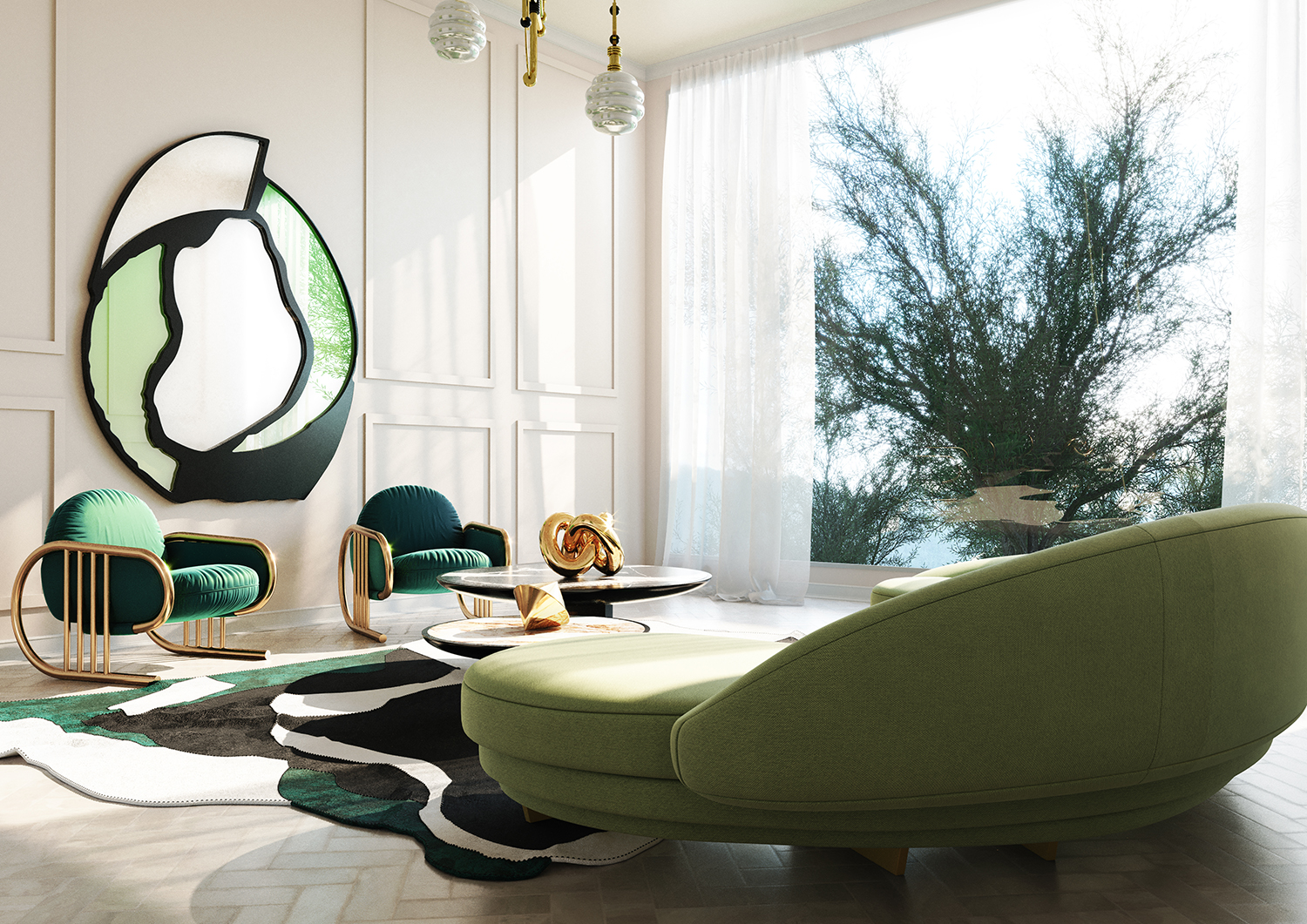 Hommés Studio can also provide you the perfect combination between color and neutral. As we can see, here the green is the main color, just like Randall said.
High-Style Accessories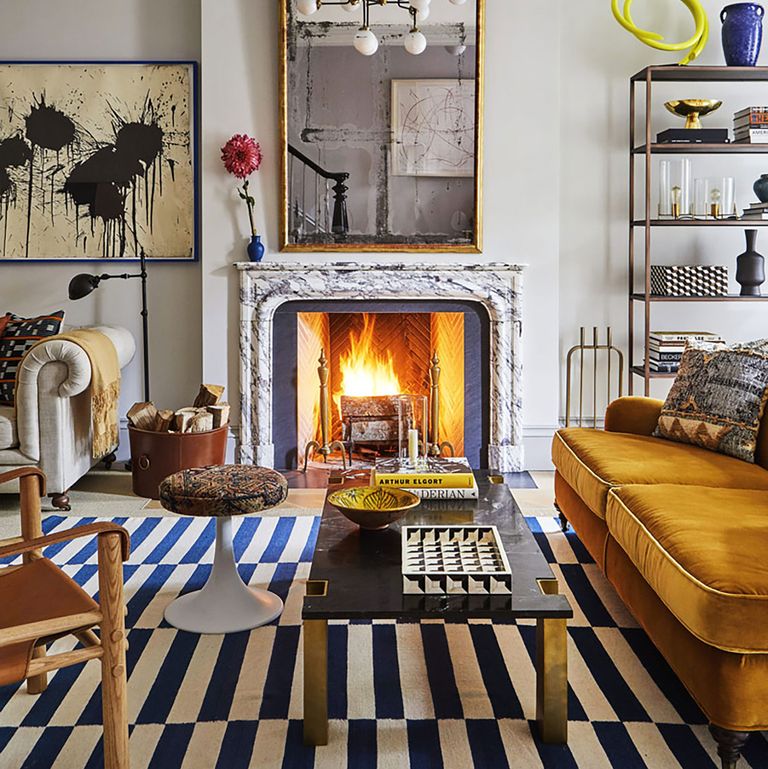 Styling your living room decor is definitely a thing now. You have a complete living room with the right style of decor. Mara Miller says that "We see accessorizing becoming bolder, more artful, and more personal in 2021."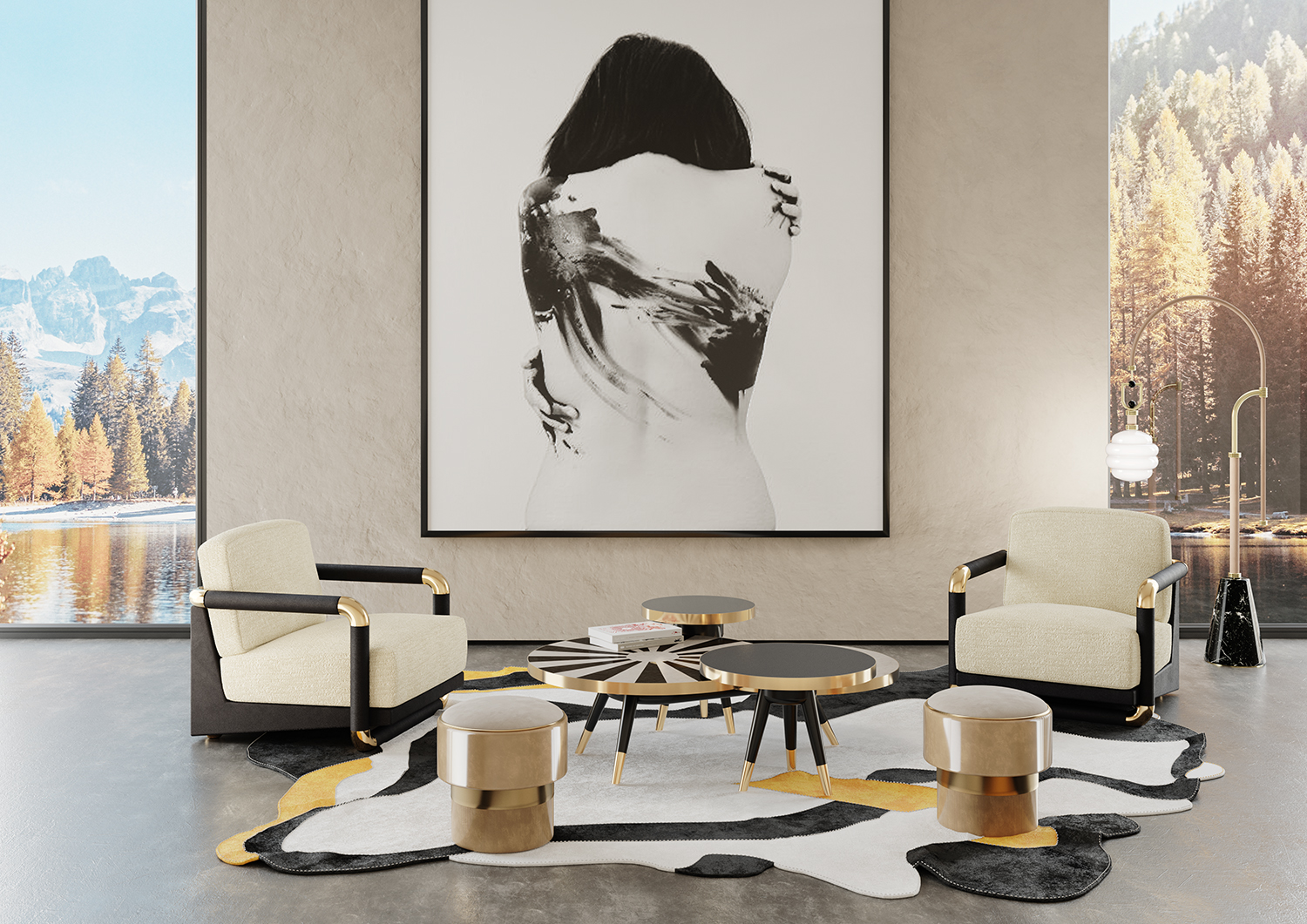 Style your living room with the boldest, elegant, and classy elements you can find!
Entertainment Spaces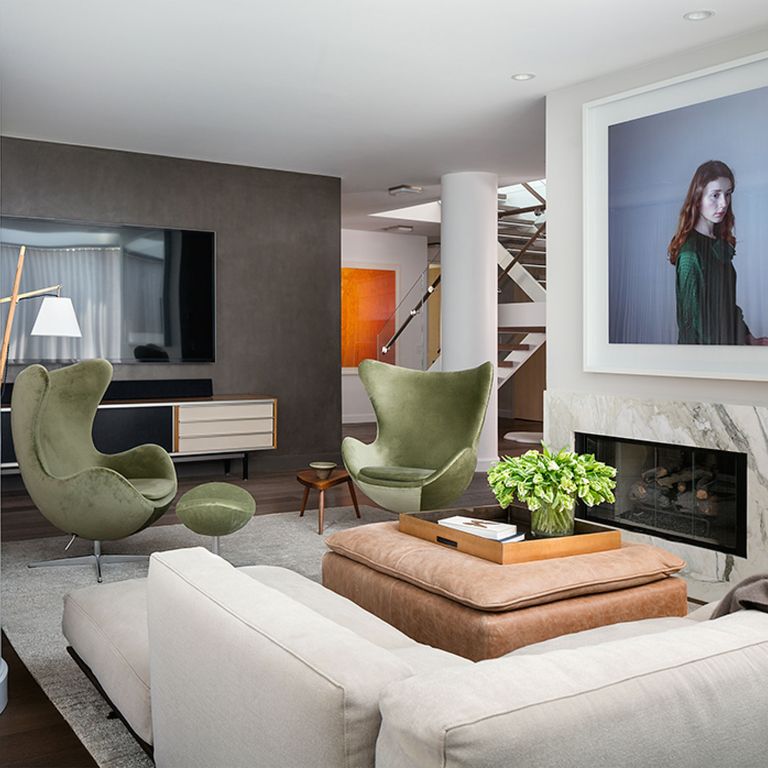 Brad Ford has said something that is everything these days, "Staying In is the new going out", and we can only agree with him. These past months, we've been looking for a new entertainment area, with bigger TVs, better sound systems and more comfortable lounge space. And this thought will continue for the next year!
Make the interior design of your living room, the very best! Enjoy every moment and let 2021 be The Year!