Discover the apartment of Charles Zana: A timeless design masterpiece in Saint-Germain-des-Prés that mixes eras and styles while in constant evolution.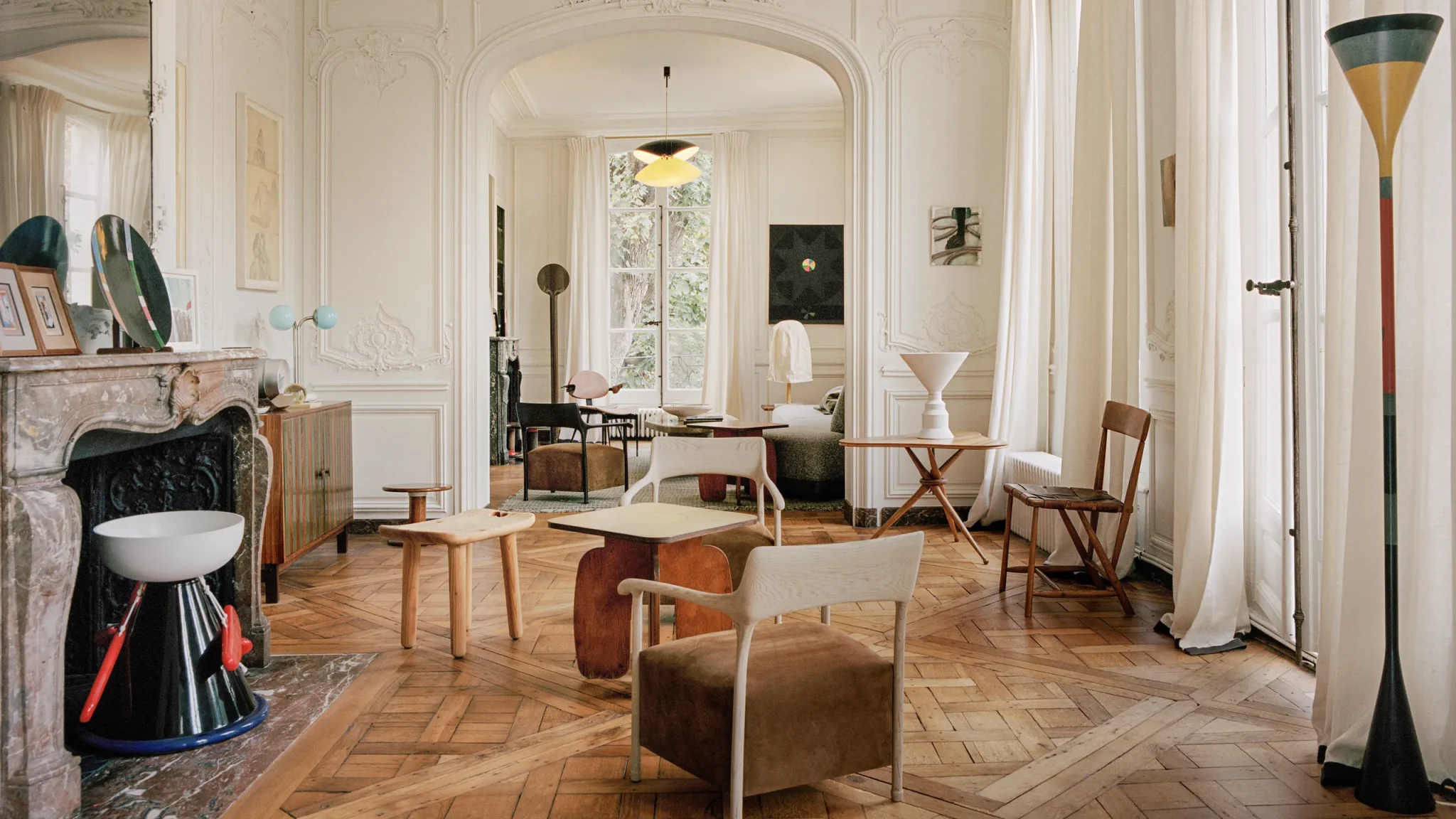 This apartment by Charles Zana in Saint-Germain-des-Prés is a stunning example of the renowned French interior designer's impeccable design skills. Located in one of Paris's most coveted neighborhoods, this apartment comes across as a harmonious blend of modern and traditional elements, creating a sophisticated and inviting atmosphere, as is the Charles Zana aesthetic.
The apartment is also part of a beautiful 18th-century Parisian building and, as such, can be characterized by its high ceilings, large windows, and ornate moldings, all of these elements that spiked Zana's interest and which he has skillfully preserved while infusing the space with his signature contemporary aesthetic, resulting in a timeless design that is both current and traditional.
From the moment one steps inside, this aesthetic can be seen on full display, with a space characterized by clean lines, neutral tones, and a mix of antique and modern furnishings.
Clean Lines
The sobriety of the lines it's what truly prevails in this project. By curating a selection of sleek furniture with clean lines and minimal details, Charles Zana manages to bring subtlety, tranquility, and an "everything in its place" quality to this home, resulting in elegant, welcoming spaces.
Furthermore, the contrast between this and the more classical sculptured structure of the apartment (evidenced by elements like the ornate moldings, the carved fireplaces, the crafted railing in the entry, and the oak paneling in the bedroom) allows for a confrontation of lines that makes this project so much more interesting, enhancing the timeless design approach taken by Charles Zana.
Neutral Tones
When it comes to the color palette, minding this timeless design approach, Charles Zana invests in neutral colors, and textures, creating a serene backdrop for the pieces of furniture in these spaces. From white tones to greys, beiges, or browns, the designer stays true to his vision, betting on colors that help create a cohesive look that is easy to maintain and that can take being added to over the years.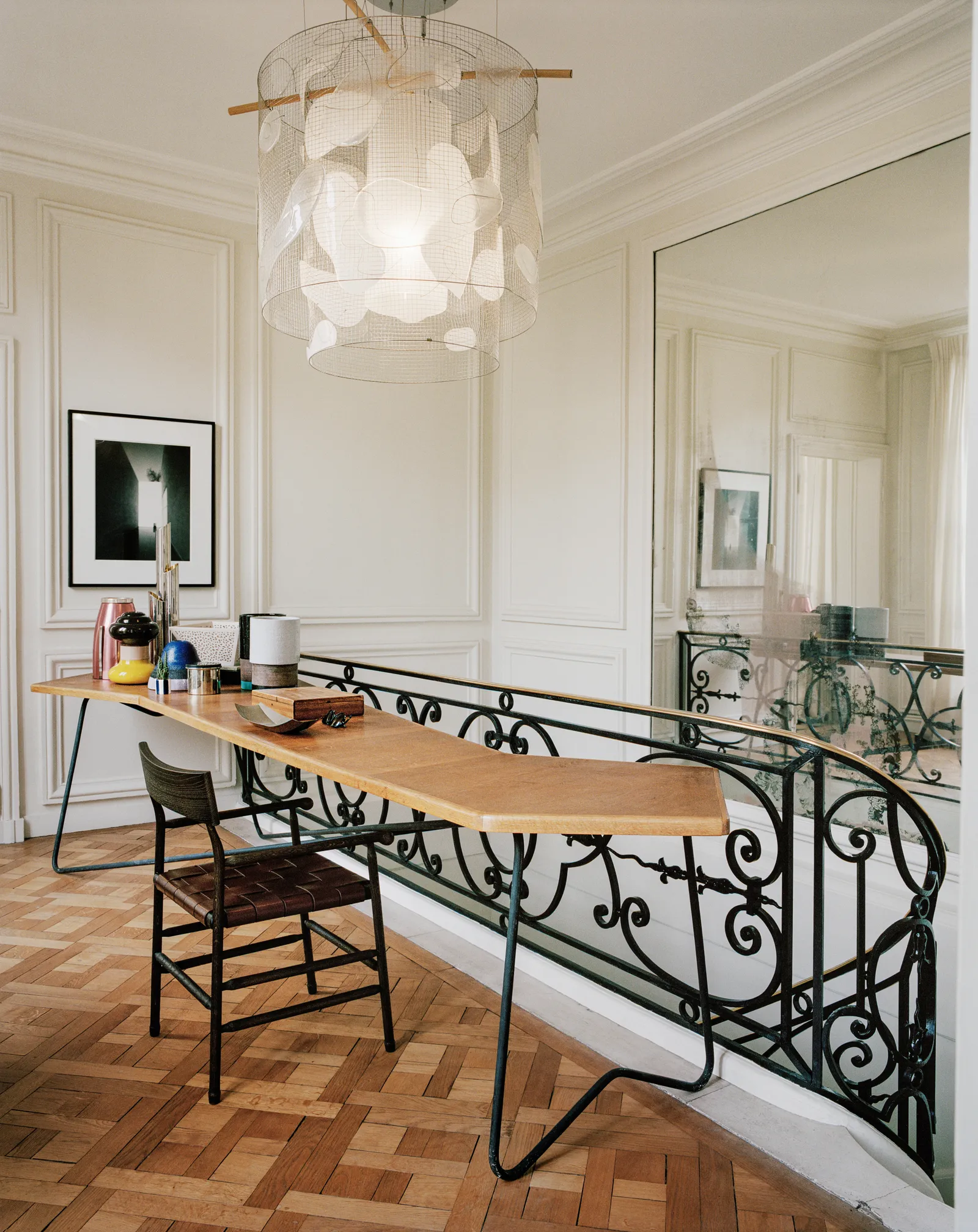 Besides that, this apartment (with its dominant neutral tones) also works as a white canvas where more striking colors are invited to.
In this regard, Charles Zana invests in occasional pops of color, be it through small colorful decorative objects (like the Sottsass ceramic statuettes on the hall) or vibrant pieces of furniture (like the blue bedside table in the bedroom), that are carefully placed throughout this interior project (as is the designer's way), and that stand out in these spaces without diminishing the overall feeling of calmness that the neutral palette provides.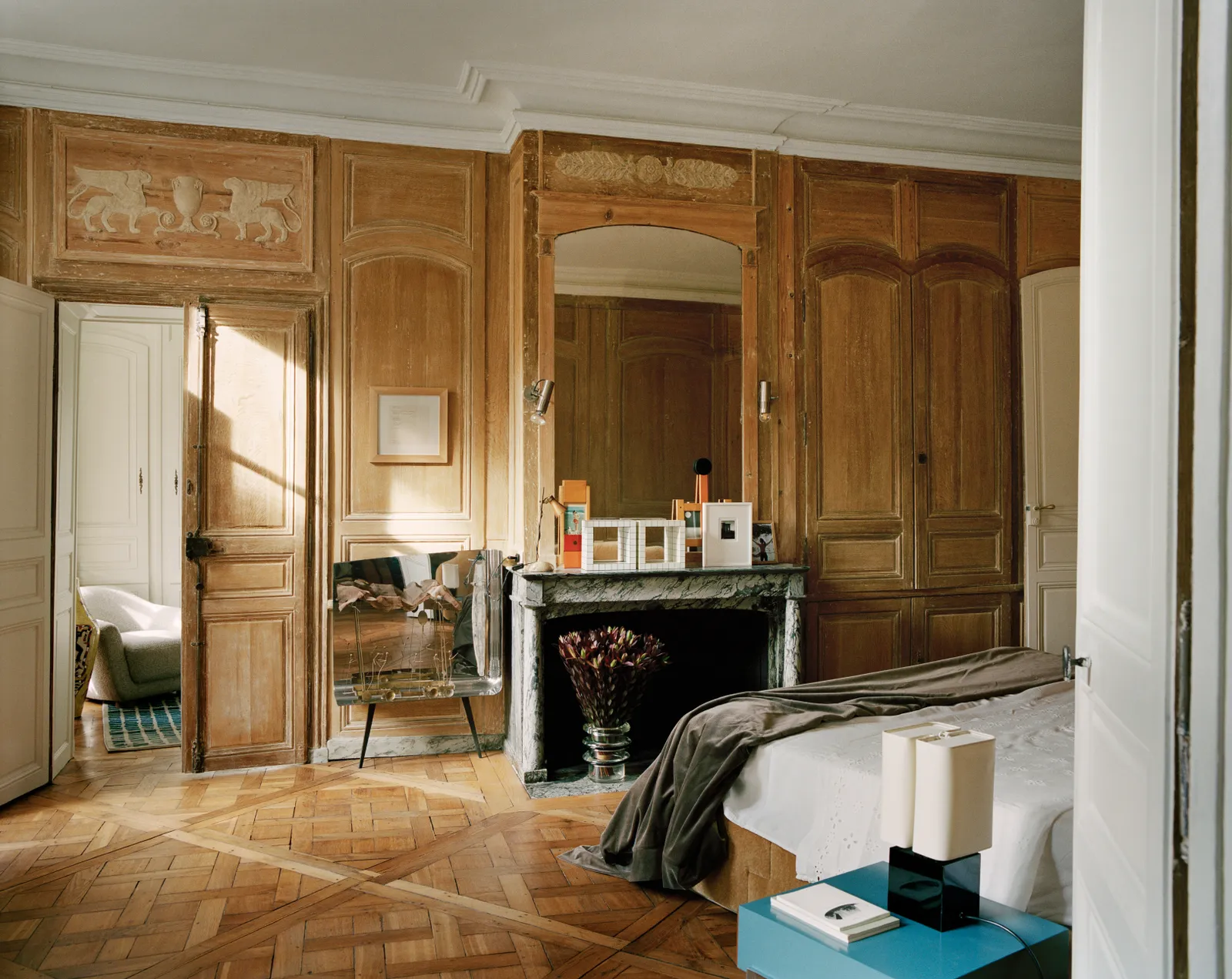 This is also what makes this project by Charles Zana a reference for timeless design, merging the tranquility and sophistication of the neutral colors with the character and excitement of the brighter ones.
A Mix of Antique and Modern Furnishings
In its true contemporary aesthetic, Charles Zana invests in a mix of antique and modern furniture arranged around the rooms with clear intention and curation.
By this logic, the living room gets a modern marble center table that complements the more traditional velvet chairs, while the bedroom gets a beige velvety modern bed that contrasts with the turquoise retro bedside tables, which is further proof that this mix of furnishing works on two levels (on the one hand by complementation and on the other hand by contrast).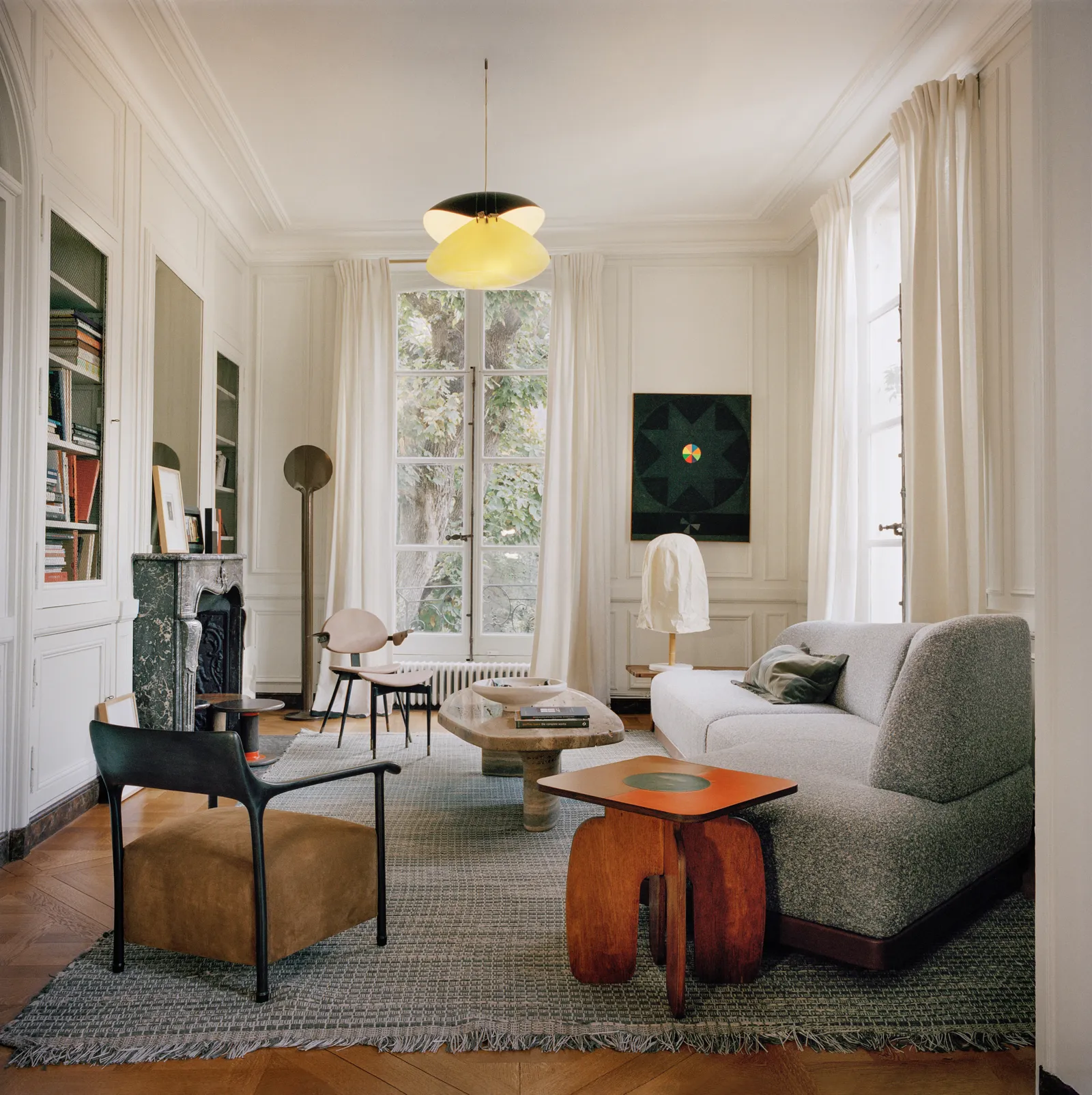 This mix of furniture is clearly the key to this timeless design, combining classic and contemporary elements in a way that feels effortless and natural, and creating spaces that are both stylish and comfortable.
A true masterpiece of timeless design
In conclusion, this apartment by Charles Zana in Saint-Germain-des-Prés (Paris) is a true masterpiece of timeless design. The designer's skillful combination of modern and traditional elements creates a project that feels both sophisticated and inviting, while his careful attention to detail ensures that every element implemented throughout the spaces works together harmoniously, in a way that just simply makes sense. This apartment by designer Charles Zana is a true inspiration for anyone looking to create a space that is both elegant and stylish while still ensuring that it will remain relevant for years to come.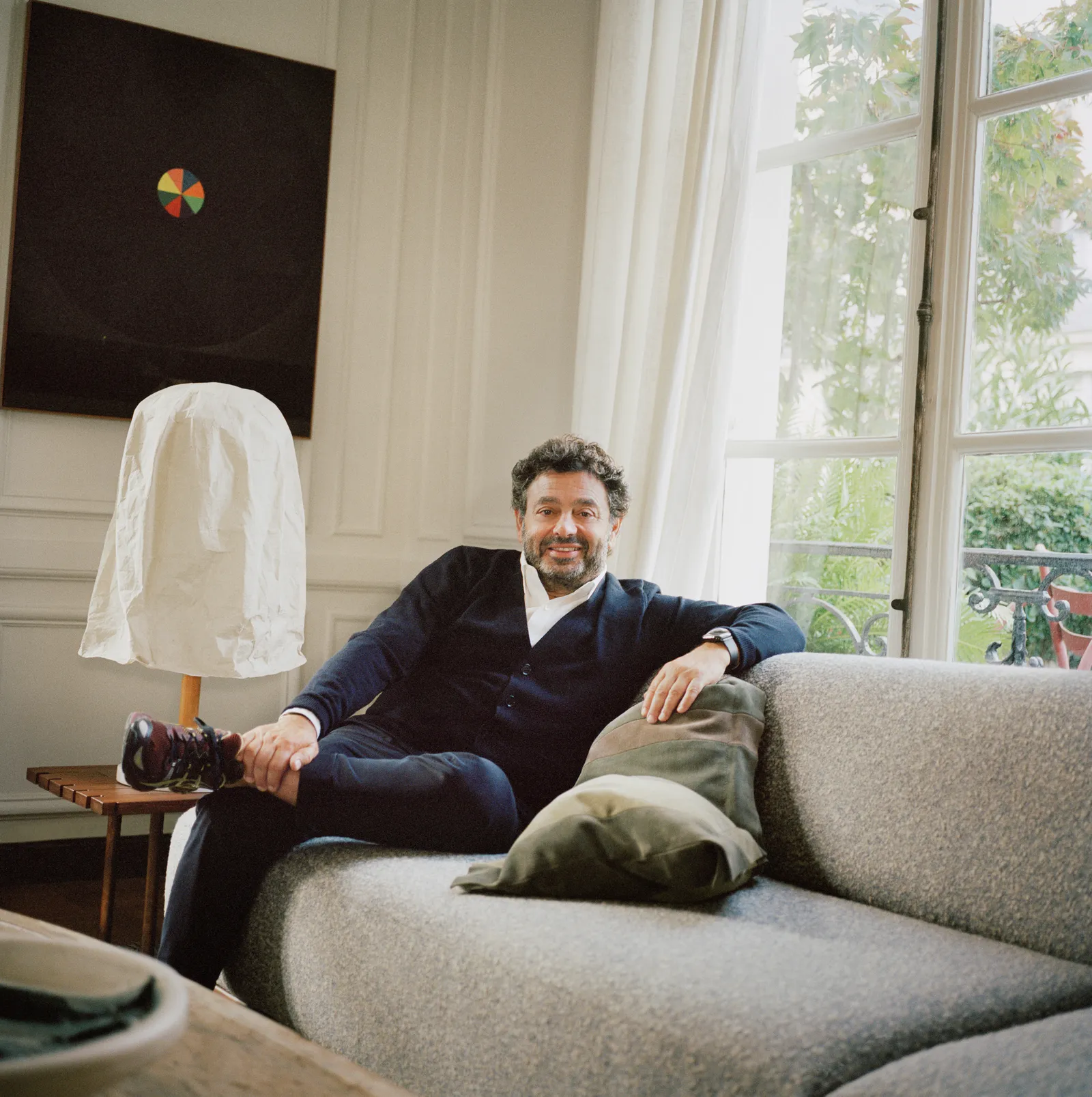 Get Inspired by The Look
Here at HOMMÉS Studio, we are so much inspired by Charles Zana's project, that we decided to select a few of our own pieces of furniture that would totally match this timeless design aesthetic. Make sure to check them out below!
We hope you enjoyed this tour through the serene Parisian apartment of Charles Zana just as much as we did. What a wonderful project this is.
To continue your inspiration journey through the world of interiors, check out other beautiful projects by top interior designers on our interior design page.

Source: Charles Zana