Summer is approaching, and this beachside house is the perfect place to spend a holiday in a warm and sandy place. This house is a special place in 88South, perfectly located on beautiful Boomerang Beach.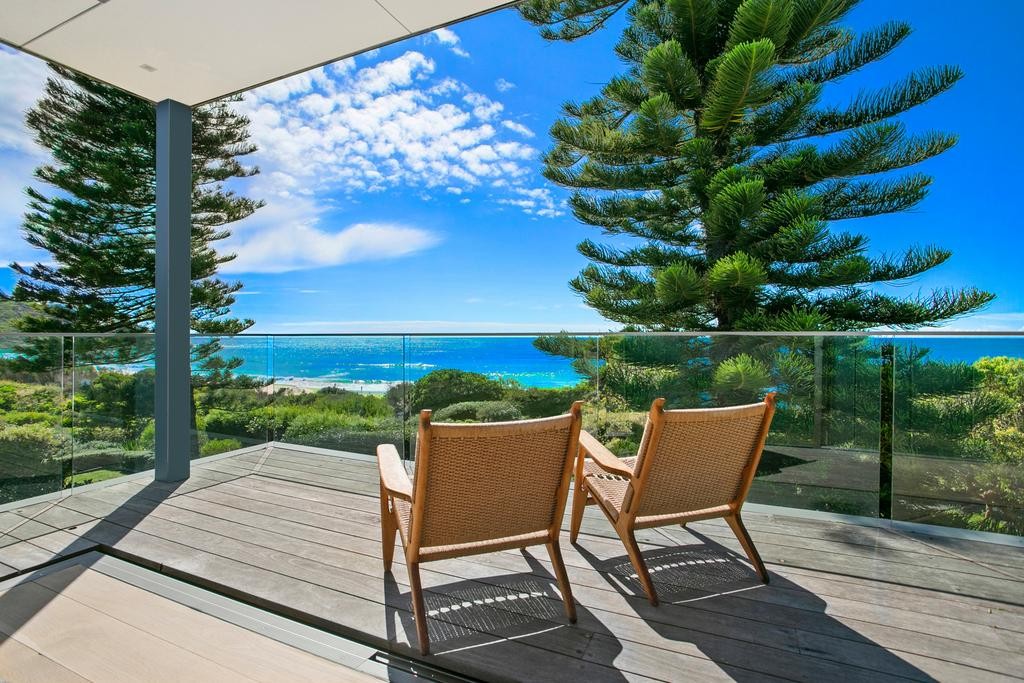 Not familiar with Boomerang Beach? You should. Tucked into an idyllic pocket of the NSW Pacific midway up the north coast, it is a tiny place surrounded by sleepy coastal towns and breathtaking beaches.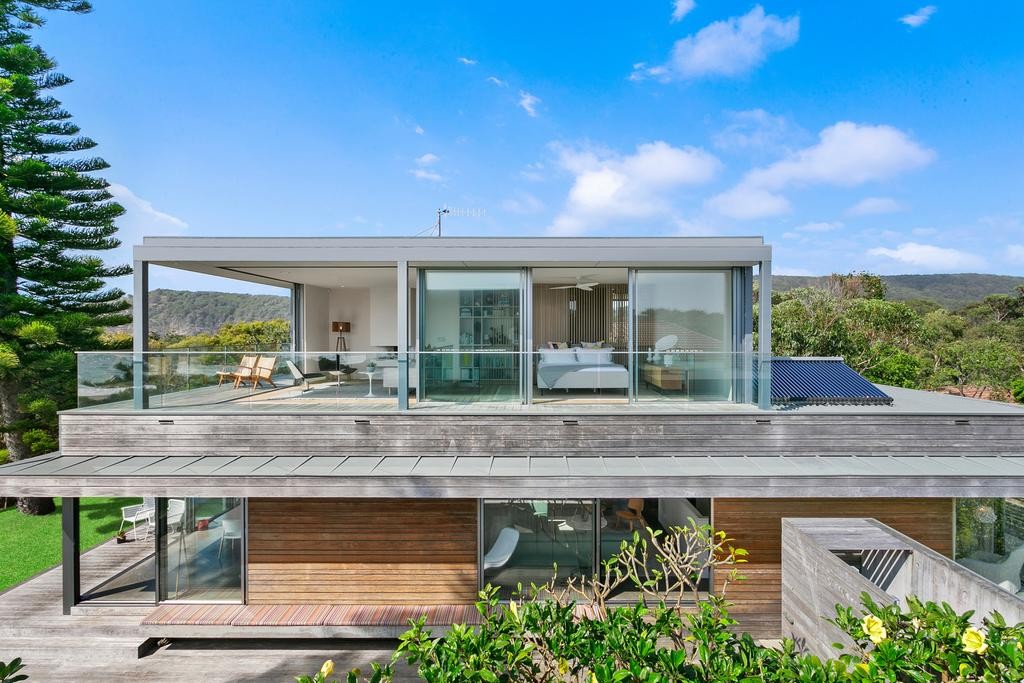 Blink, and you will miss it. Boomerang Beach is part of a cluster of pristine beaches that include Bluey's Beach and Elizabeth Beach. Located just over three hours drive north of Sydney, the area is quiet and peaceful. Just the vibe you need for a relaxing weekend away, free from distractions.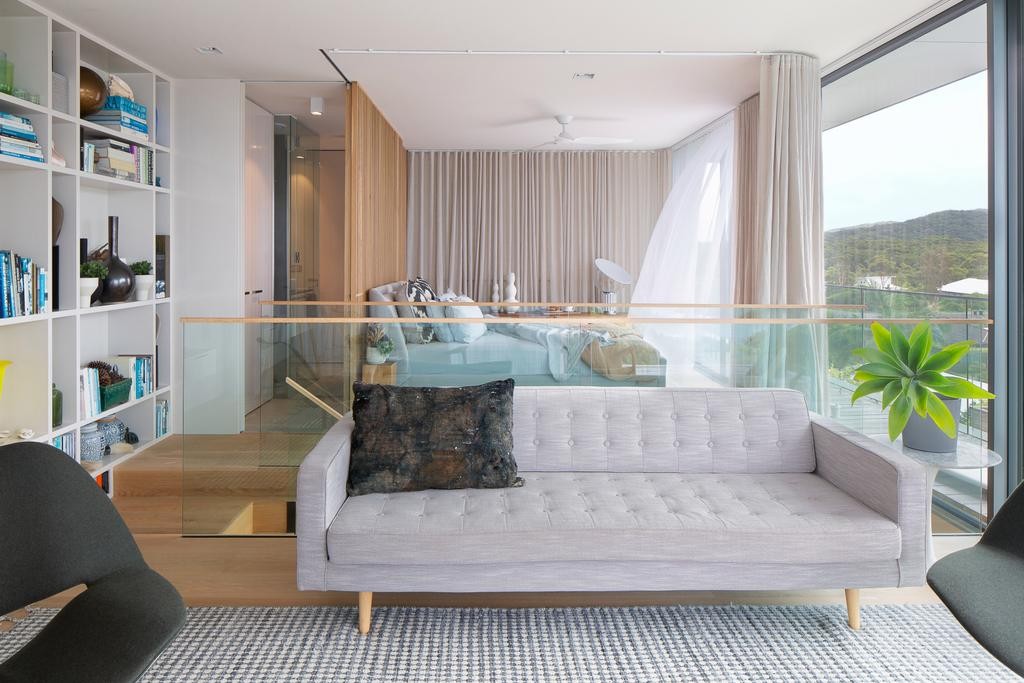 Certainly, if you want to unplug and unwind, 88South is the place to be. The five-bedroom, four-bathroom rental property comfortably sleeps 10. Guests will wake up to the hypnotic sounds of crashing waves and enjoy uninterrupted views of the beaches.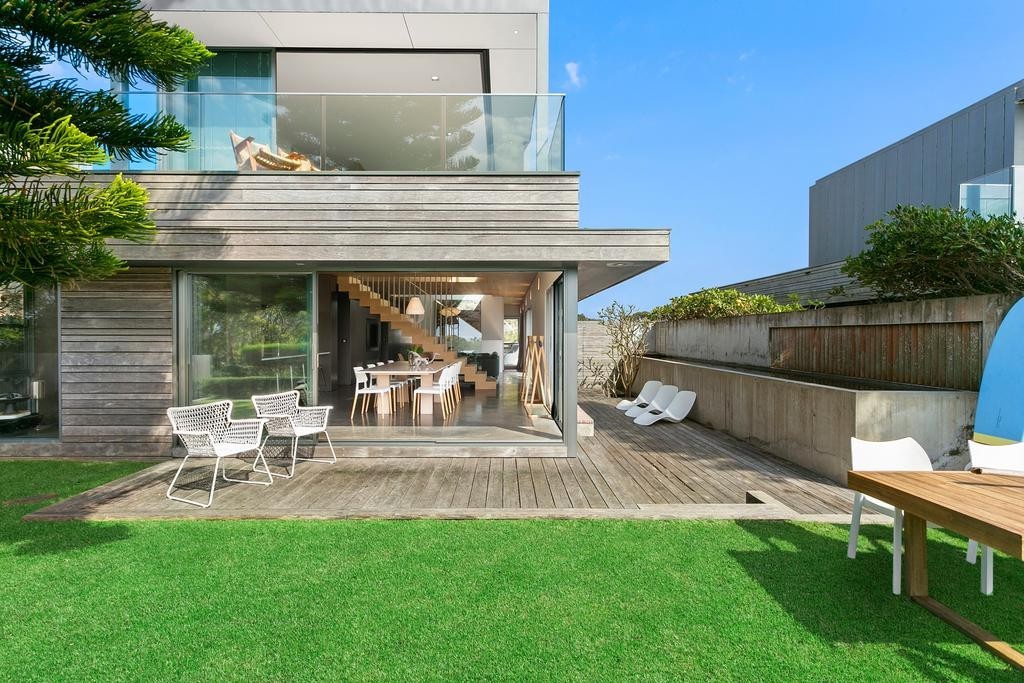 The open-plan home is equipped with multiple living areas suitable for children and adults, and a 13-meter outdoor pool for when the beach (which is literally across the road and can be accessed via a private garden path) seems too far away.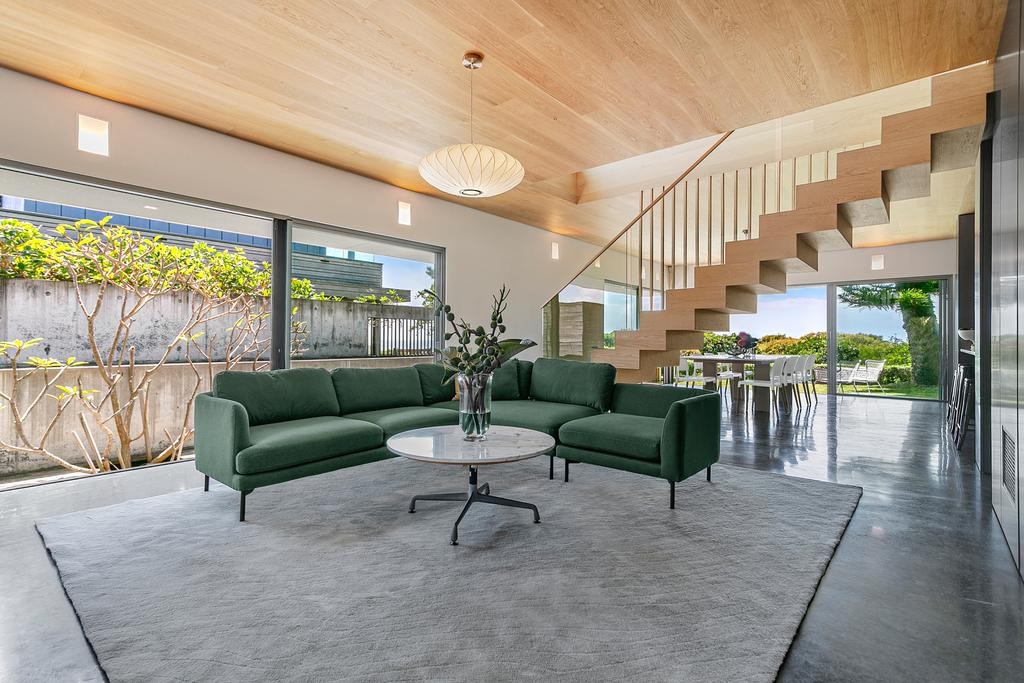 The beachside house is equipped with modern conveniences like a coffee machine, smart TV, BBQ, and a fully equipped kitchen and laundry. The three-story house also offers an upstairs library full of books and a two-car lock-up garage.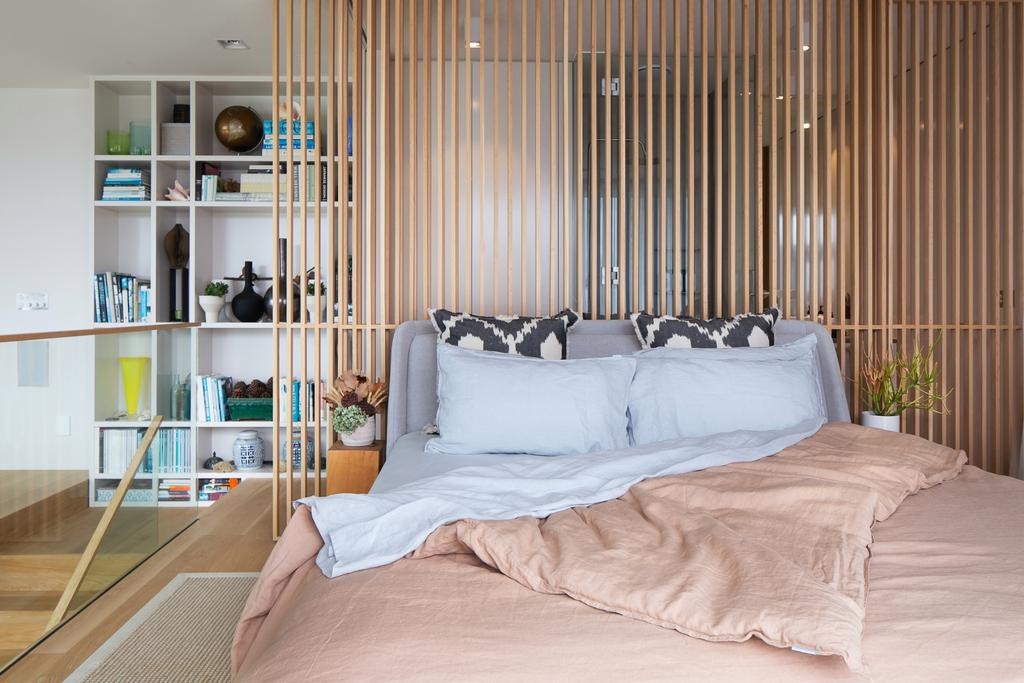 You can even borrow surfboards, beach towels, and other necessities from the house to make your stay more homely. Owned by Kersti and Stuart Faulkner of the Peppertree Group, as long-time fans of 'Boomer' beach, they have designed the house for short and long-term stays, and it comes suitably prepared for all kinds of activities.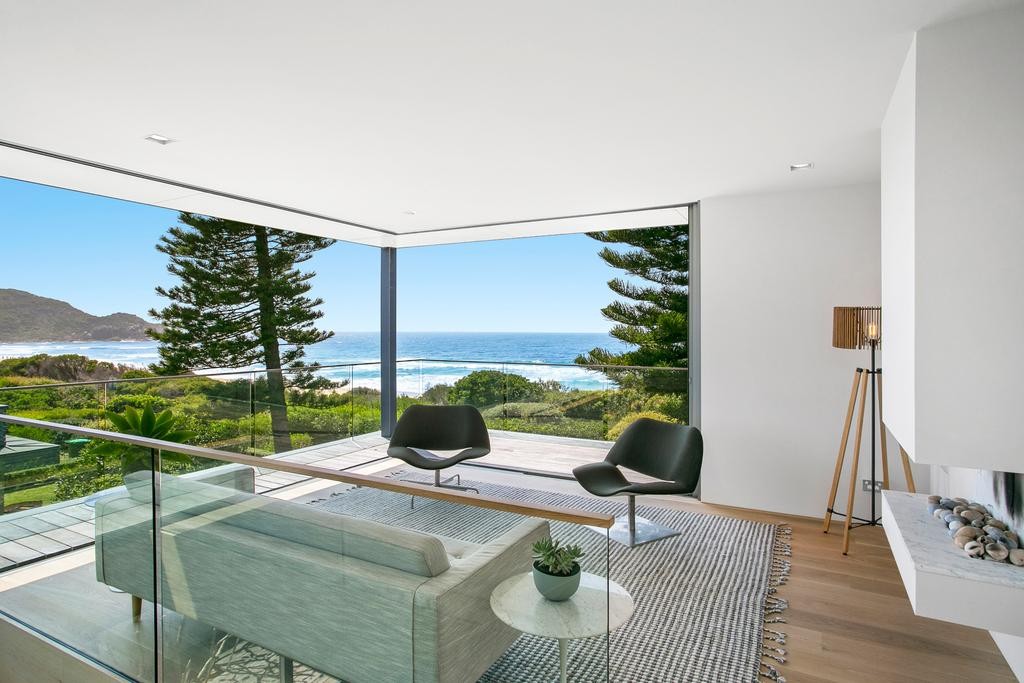 The house itself looks more like your rich friend's holiday home, thanks to its stylish furnishings, underfloor heating, and huge glass windows opening onto the backyard.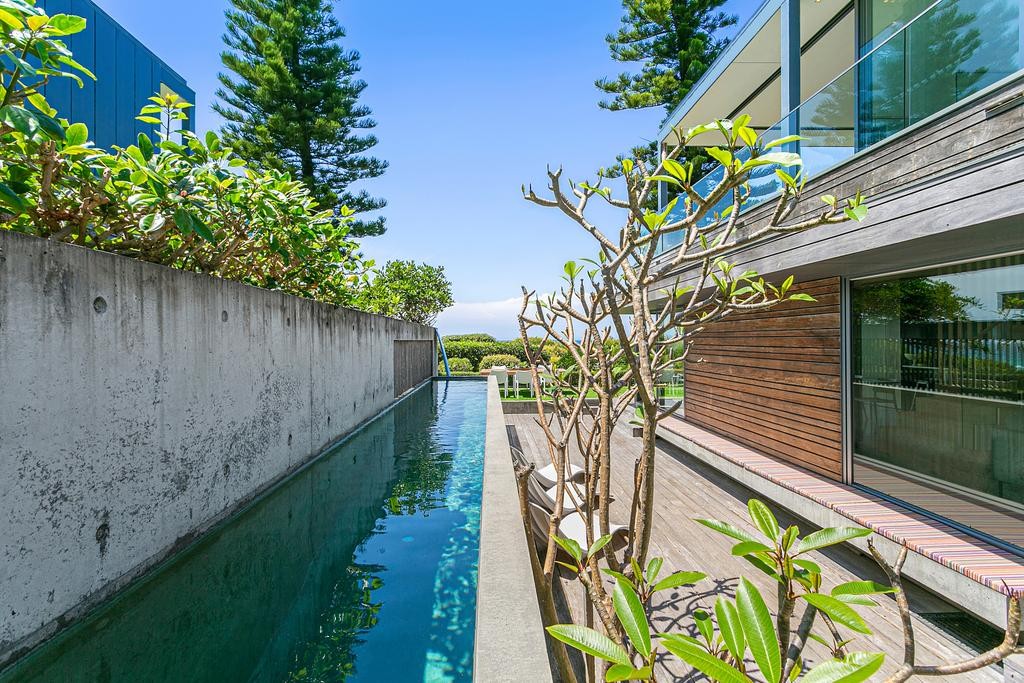 Crafted from marble, American oak, and sturdy polished concrete, there are luxuries at every turn, from the huge bathtub that fills from the roof to the Salus Body amenities in each bathroom. Designed with families in mind, you can even section off parts of the main living room to the master bedroom for added privacy and noise control.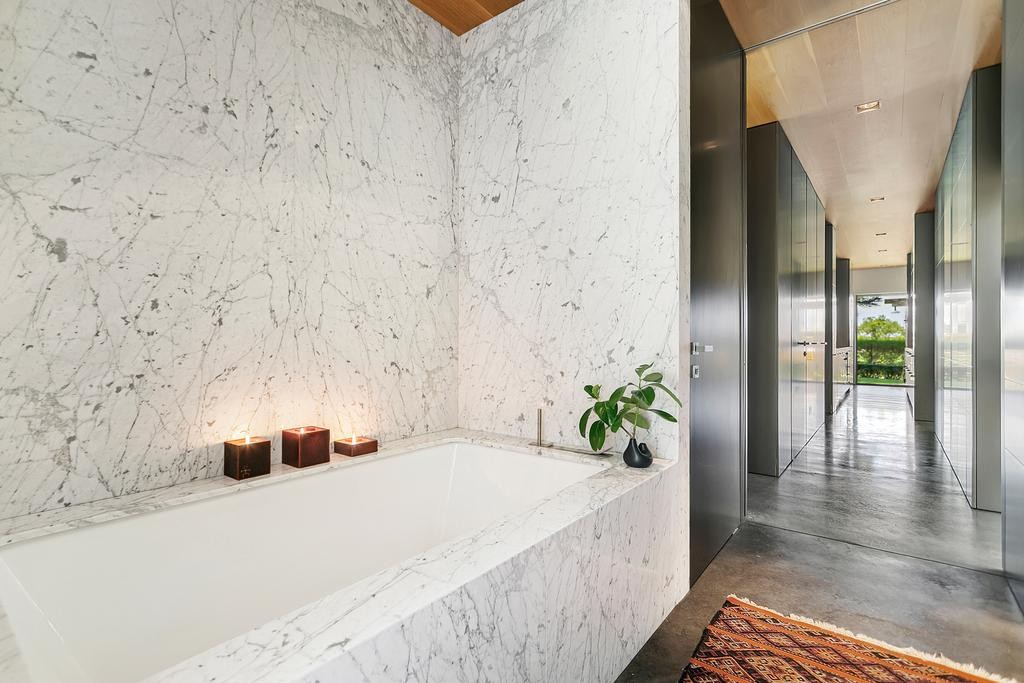 It is rare to find a holiday rental with so many facilities already included and a sense of hospitality when you arrive. While Boomerang Beach is known for being little more than a strip of golden sand and surf, there is a cluster of cafes, restaurants, and shops in the house next door to Bluey's if you are short on supplies.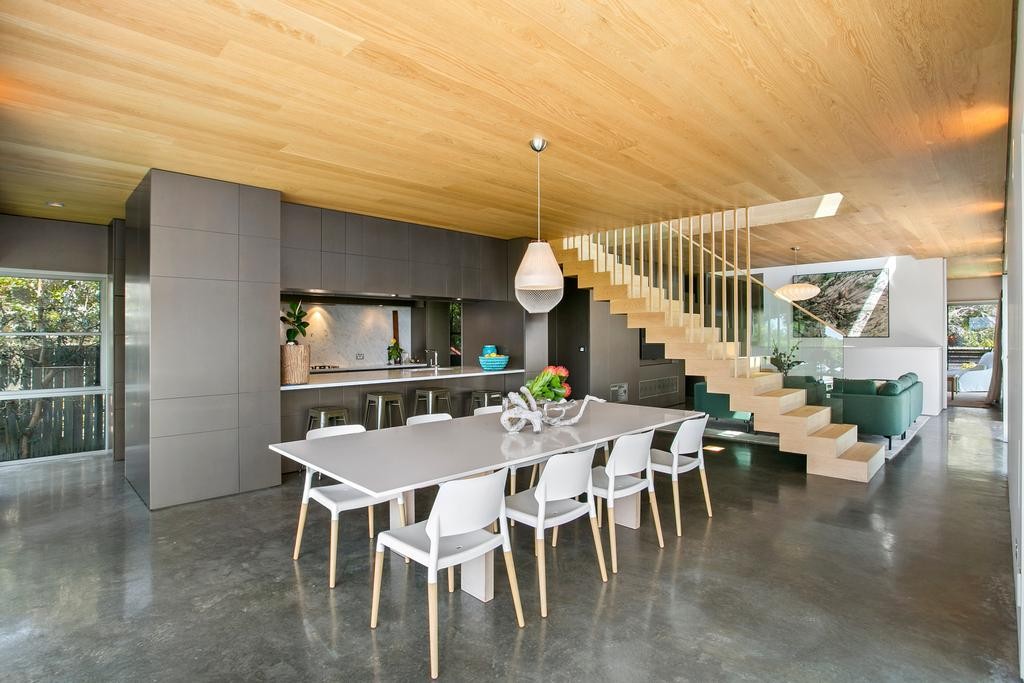 While a quick drive will take you to Seal Rocks, Sugarloaf Point Lighthouse, or Myall Lake National Park, the property is so serene, and you might not want to leave at all.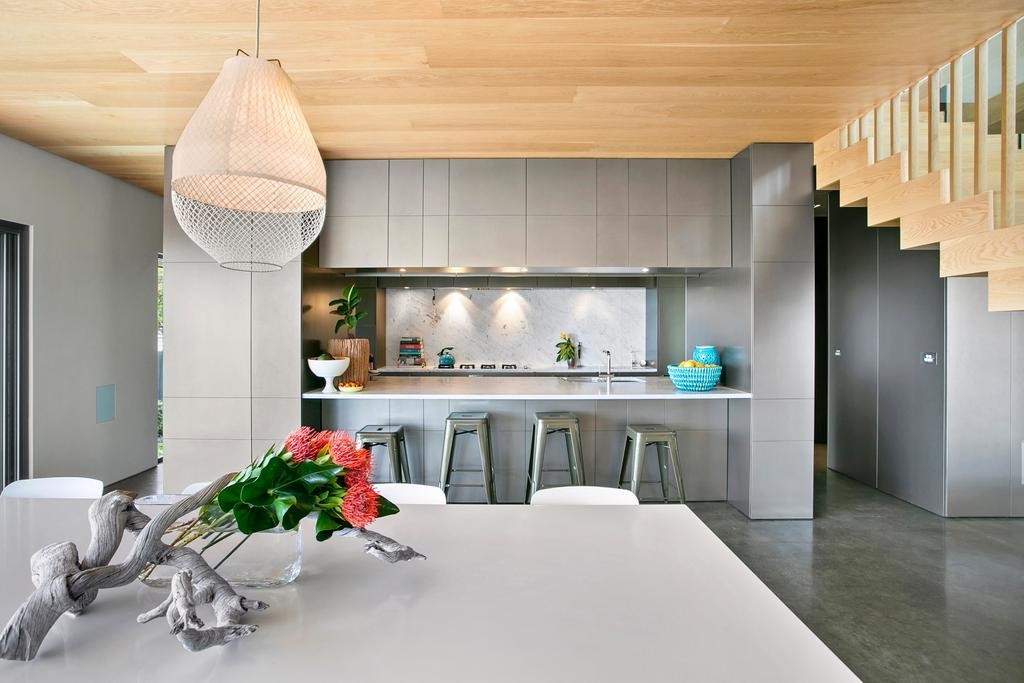 We really hope you liked our article. Feel free to pin all the images to your favourite Pinterest board. Meanwhile, you can also visit our Pinterest boards to get more inspirations.
Get more ideas for your projects and find functional, stylish, and sizable lighting and furniture choices:

Source: Vogue Living