Moon Lovers Dining Room is a theatrical set bursting with passion. The moon's glow bright up this dining scenario in a unique way.
Moon Lovers Inspiration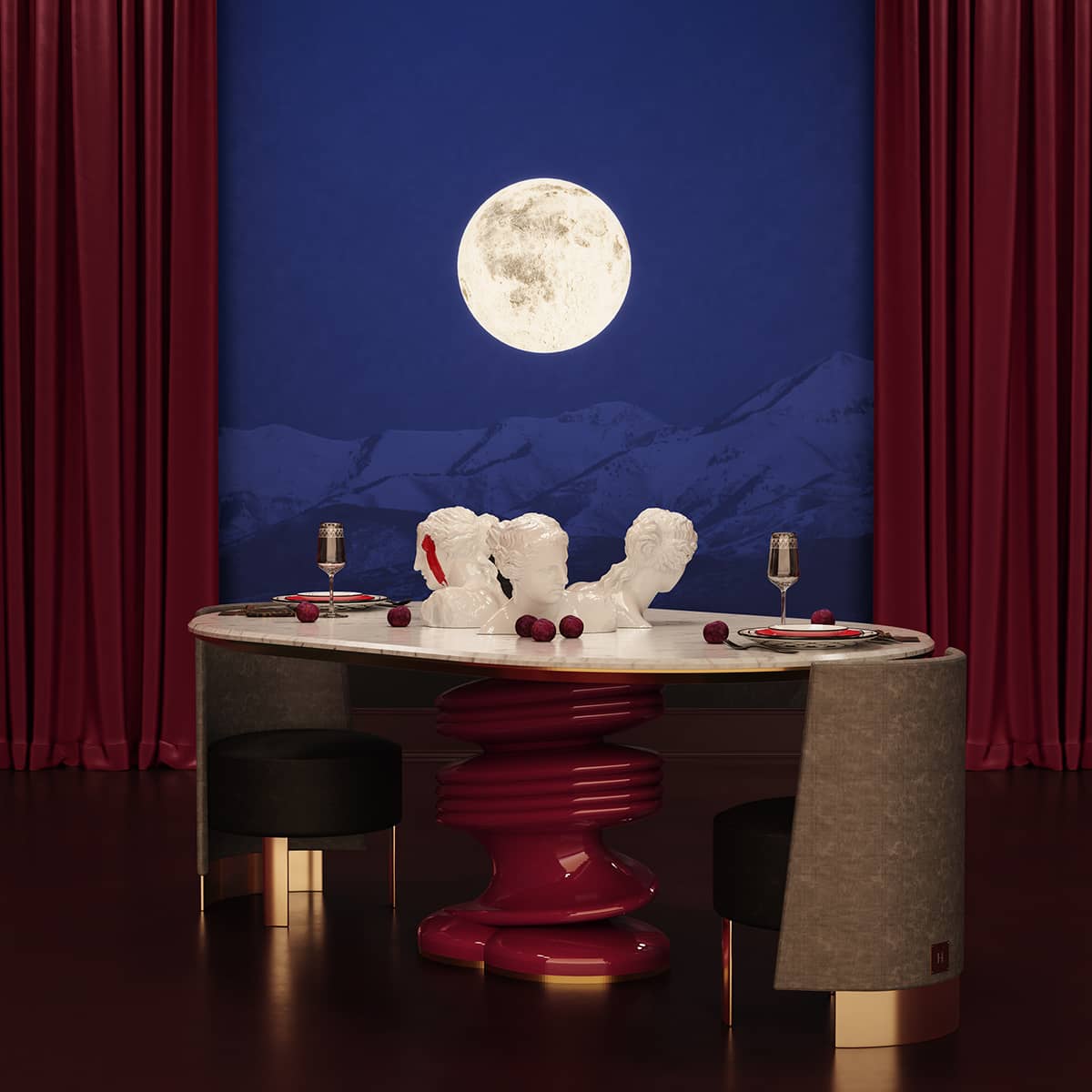 Besides giving a unique glow to this dining scenario, the moon's also bright up two abstract protagonists. Both of them longing for a magical love story.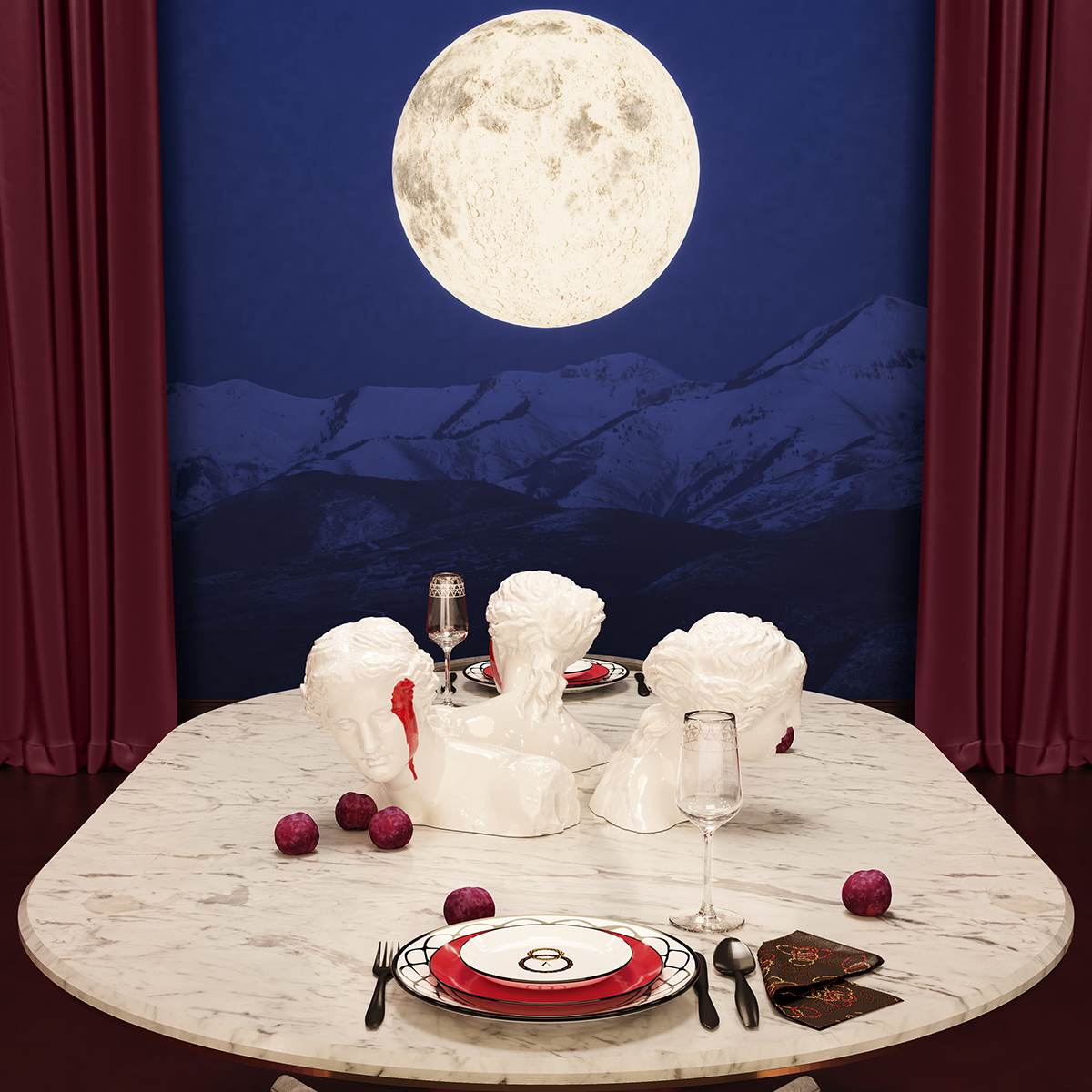 In light of this dining set, you can see a contemporary design that involves a passionate and opulent dining room.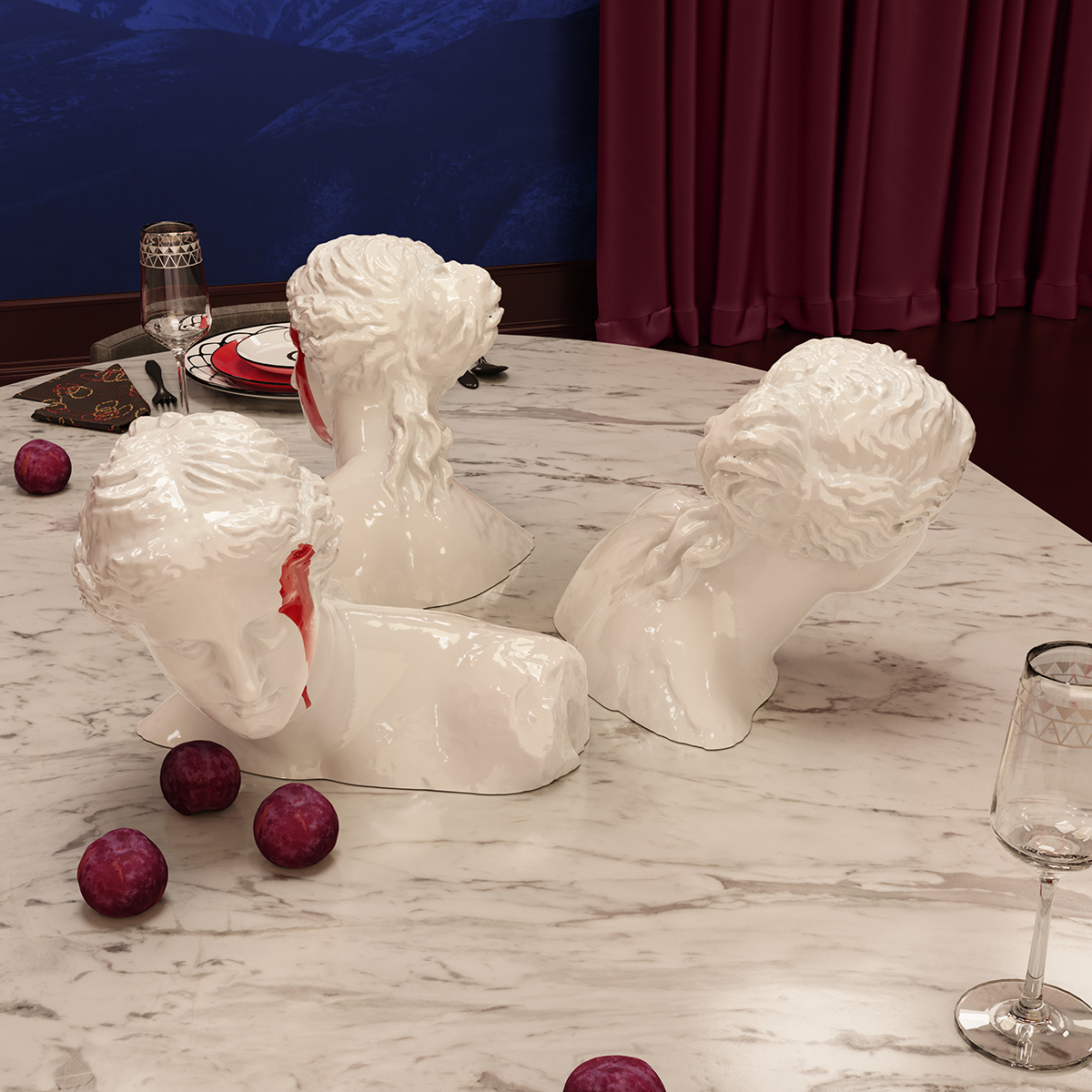 Equally important, the detailed pieces side by side with warm colors, elegant table decoration, and delicate furniture design.
Hommés Studio & ACH Collection Details
Muller Dining Table is the perfect example of modernity, with a simple and slight touch of fun. With Top in Polished Levanto Marble, this unique piece will emphasize your dining room set.
No products were found matching your selection.
In addition, Davis Dining Chair means elegance and comfort! Saying this, it can be the undeniable choice to complete your dining room project.
Equally important, the Mirror! Everest Mirror has the ability to complete your romantic dining room set. A modern wall mirror made by and to design lovers.
Of course that Rosalia Sideboard had the make her presence here. She really is a statement piece. Rosalia combines harmonious shapes and materials that can be part of your project.