Indulge in the breathtaking ambiance of Songyun Villa, the perfect fusion of an art deco restaurant and traditional Chinese decor.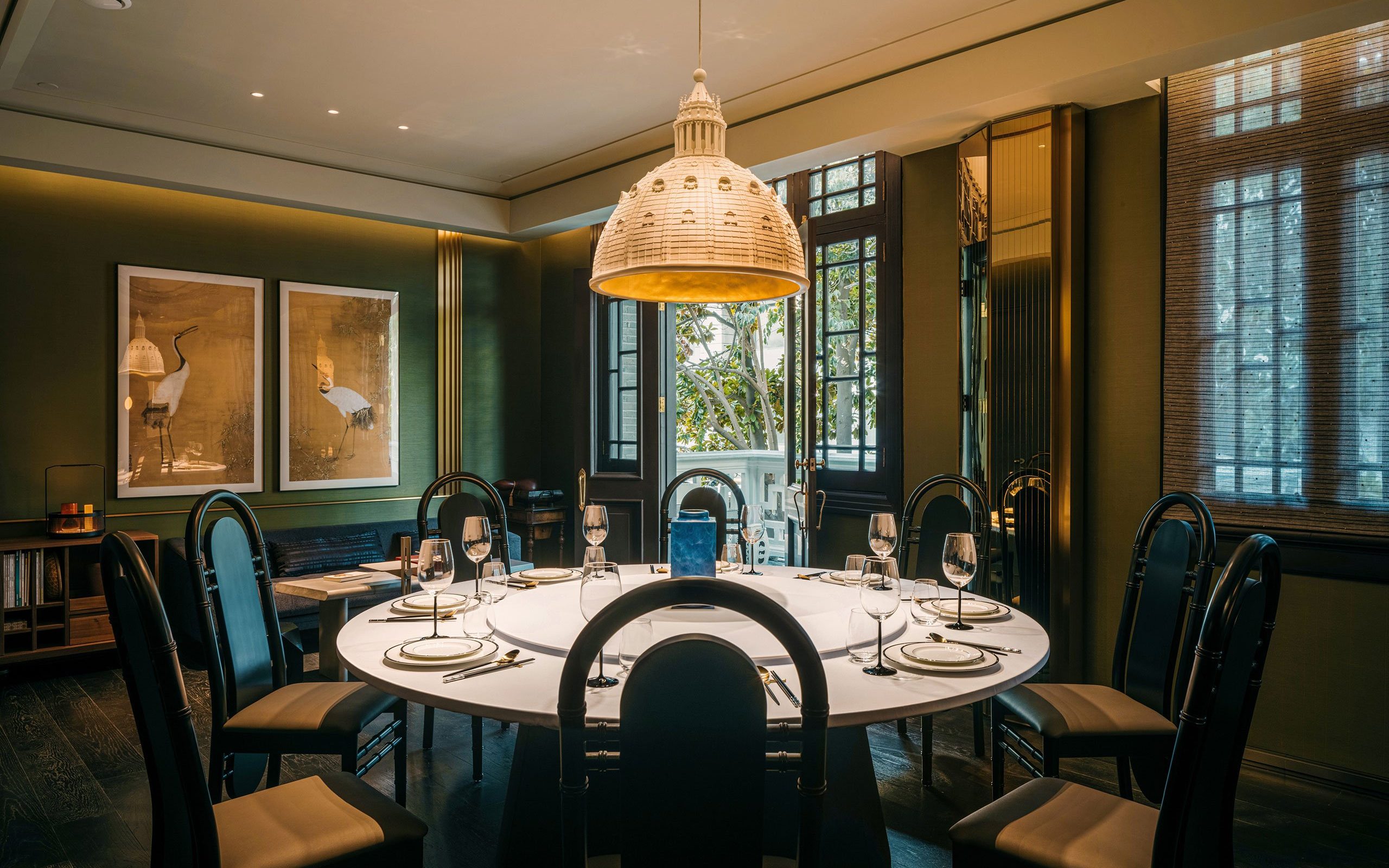 Welcome to Songyun Villa, an exquisite restaurant in Changzhou (China) that combines traditional and modern elements to create an unforgettable dining experience. The restaurant's interior design (the result of an extensive renovation by the interdisciplinary design practice, Bob Chen Design Office) is a fusion of Chinese decor and art deco restaurant design, featuring multiple small and large dining rooms spread over three levels, with each one exploring this common theme in a different way. In this article, we will delve into the details of Songyun Villa's interior design, highlighting its unique features and the ambiance it creates for diners.
Arriving at Songyun Villa
When first arriving at Sognyun Villa, one can be immediately amazed by the villa's imposing brick gate, decorated with detailed stone carvings in true Chinese tradition and embellished with subtle details in the form of golden accents and purposeful lighting that recalls us to the art deco style, warning us about the place we're about to enter.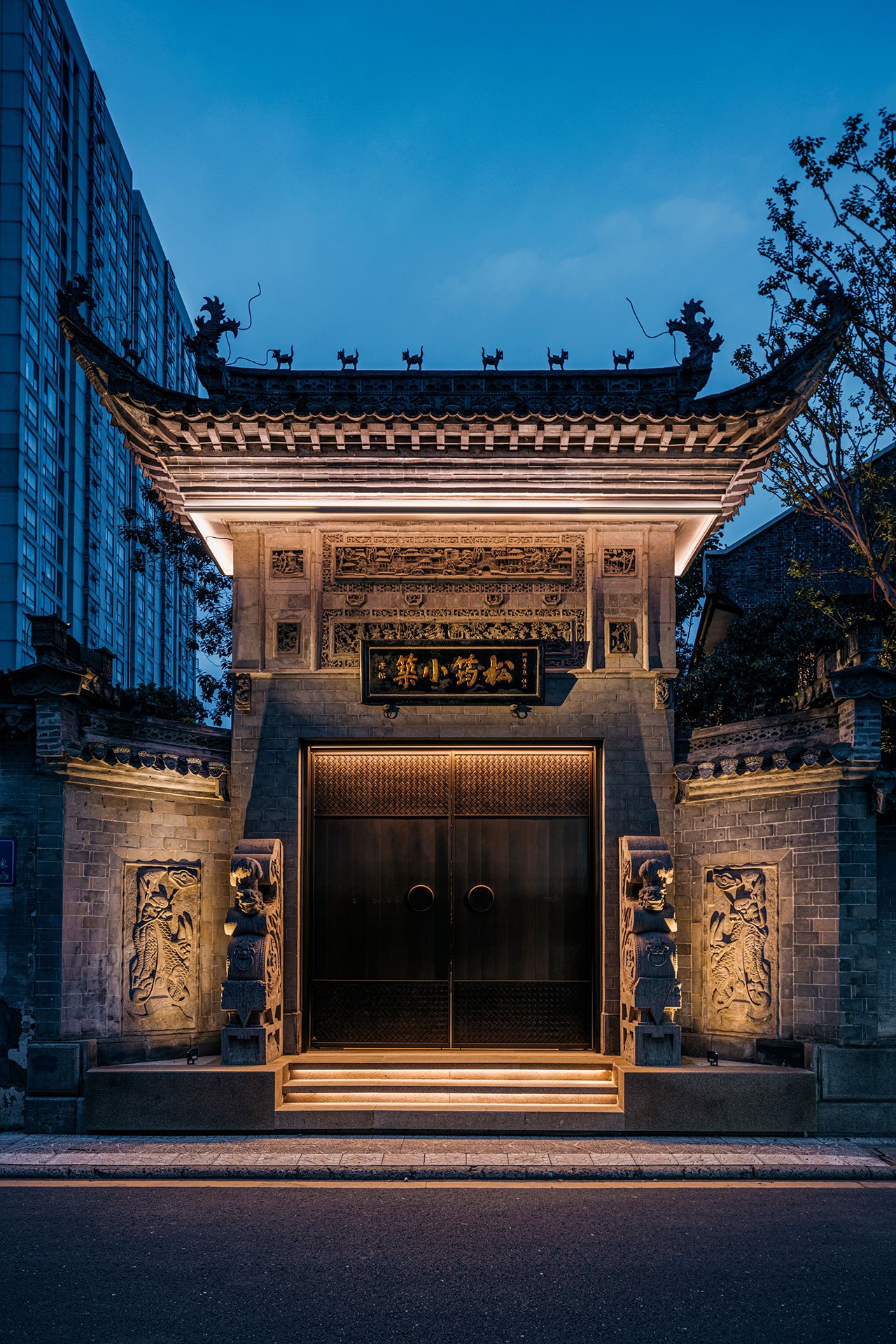 If one dares to do so, they're immediately greeted by a lush courtyard showcasing original decorative features. The villa's outdoor area boasts a sleek fish pond with steel and wood borders, complementing the existing marble reliefs, stone pedestals, and mosaic tiling. This patio also features a bar housed in a modern metal building painted black, designed to balance with the villa's original brickwork, setting the tone for the restaurant's interior design.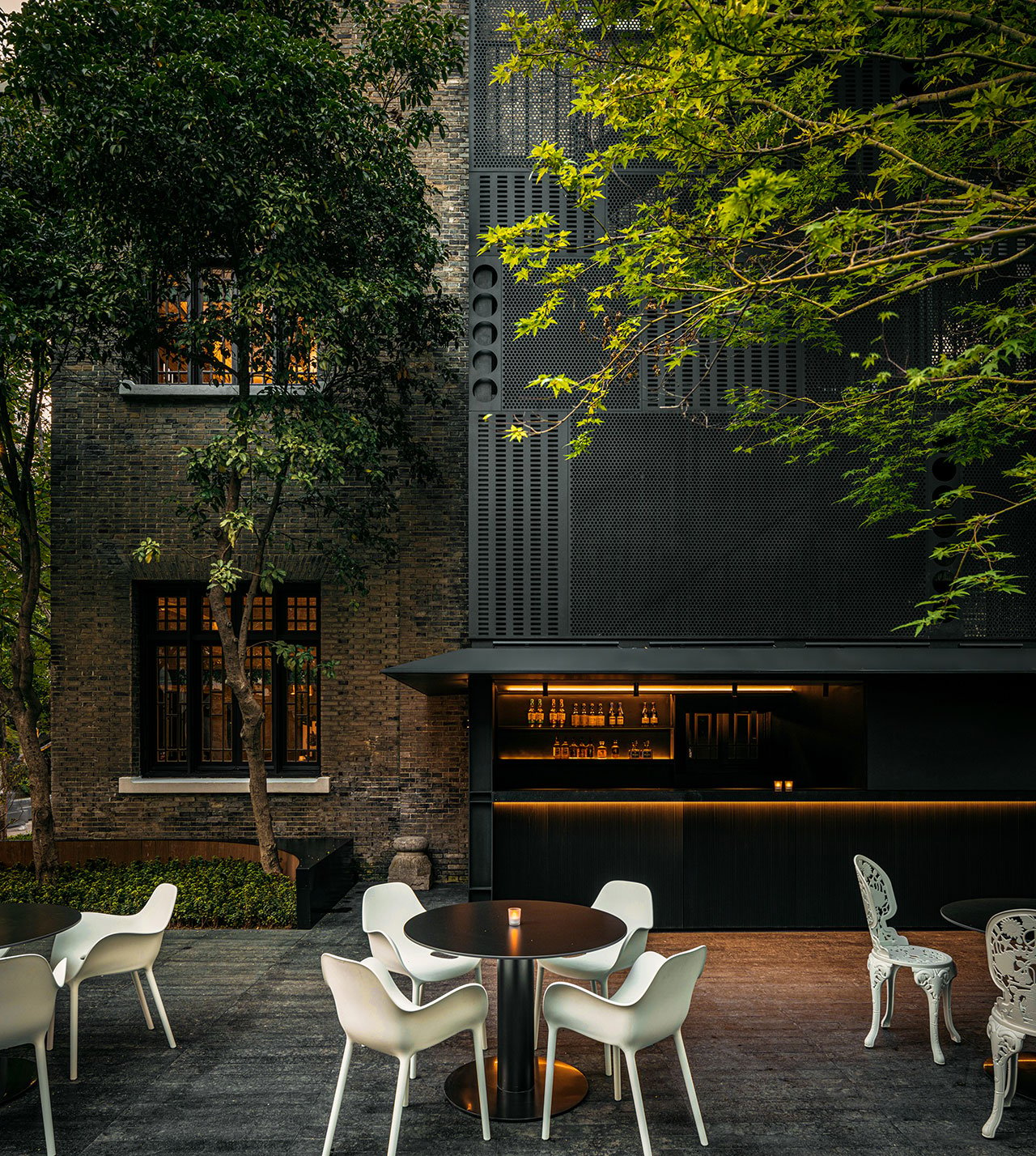 Entering Songyun Villa
The tiny vestibules and halls that are encountered when visitors approach the home serve as a prelude to the restaurant's unusual layout. The segmented arrangement of the house was maintained by the Bob Chen Design Office, which also added a bigger dining hall in the former ballroom, with the restaurant now featuring fifteen dining rooms of varying sizes distributed over three levels (but all of which exploring this beautiful balance between Chinese decor and the art deco style).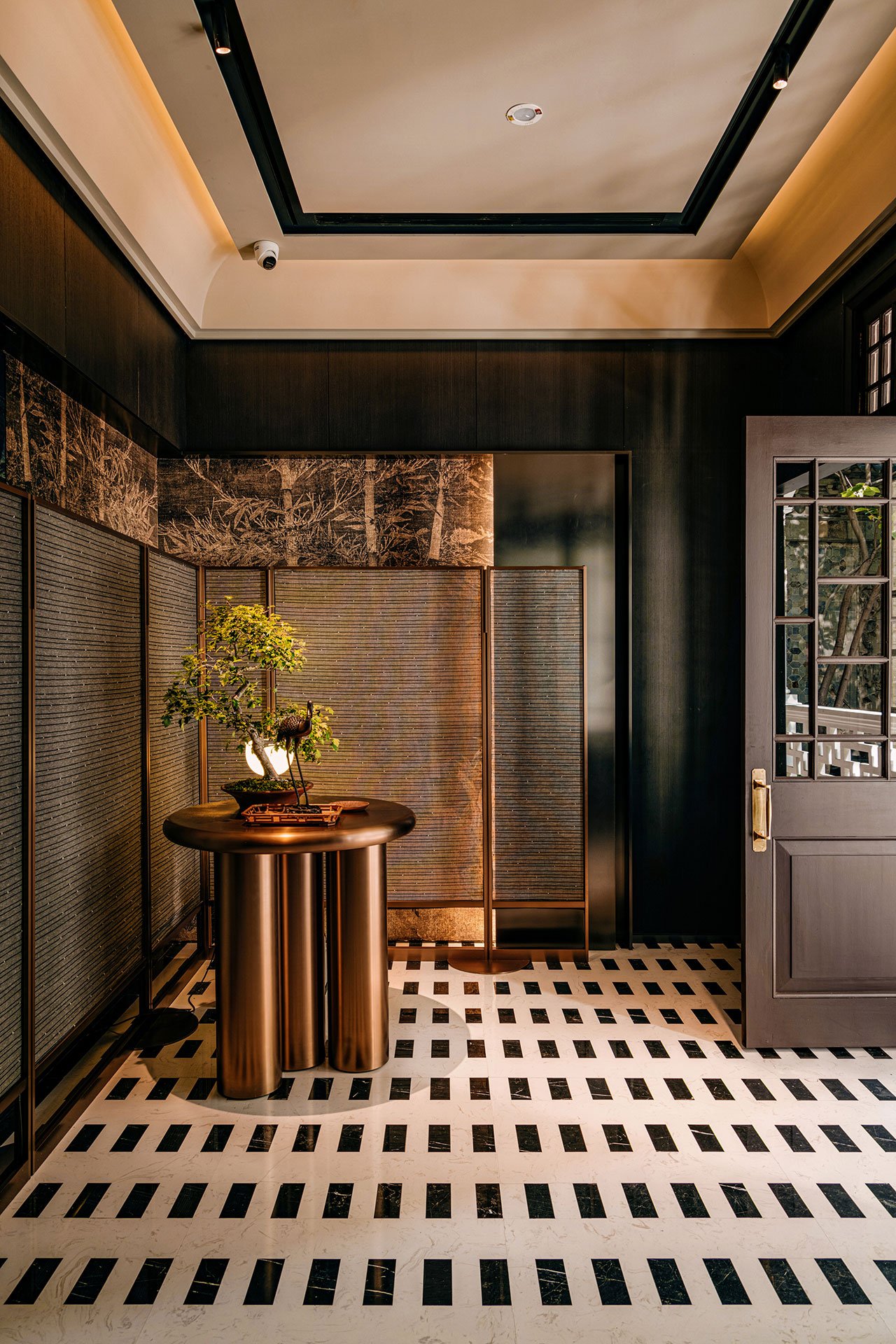 This variety of eating spaces enables everything from private dining and small parties to bigger ceremonies. With each room having a distinctive décor, the designers have let their imaginations run wild, embracing a style that is deeply rooted in traditional Chinese decor and that is presented through a contemporary perspective leaning heavily on an art deco restaurant design approach.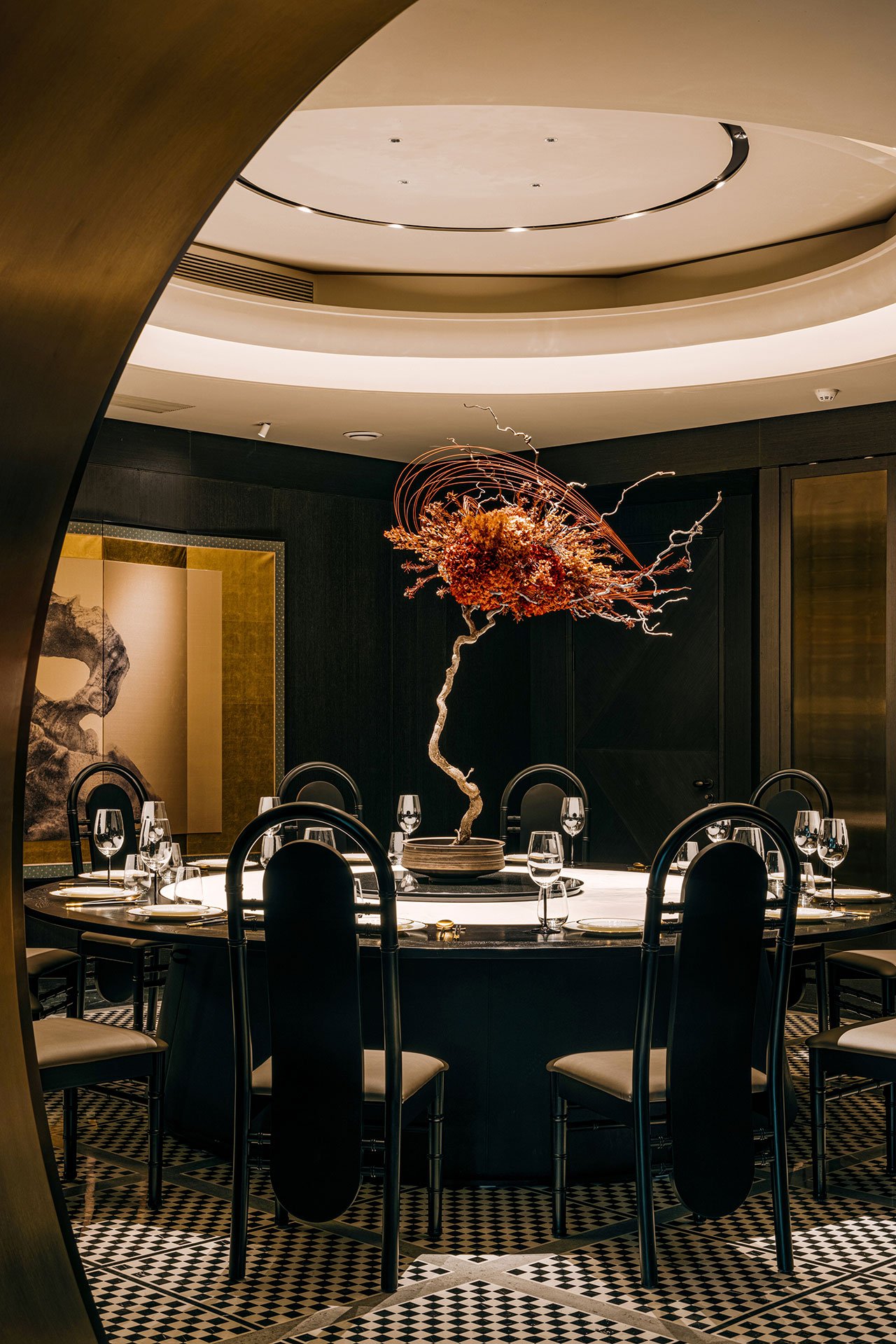 In this sense, the designers behind this project took inspiration from traditional Chinese art forms (and Chinese decor) such as landscape paintings, porcelain decorations, and calligraphy, integrating a variety of designs that range from floral motifs to geometric patterns and figurative art into the wallpapers, screens, tiling, and artworks. Furthermore, other traditional Chinese decor pieces are also placed throughout the restaurant, like antique vases, ceremonial tea sets, incense burners, and bonsai plants.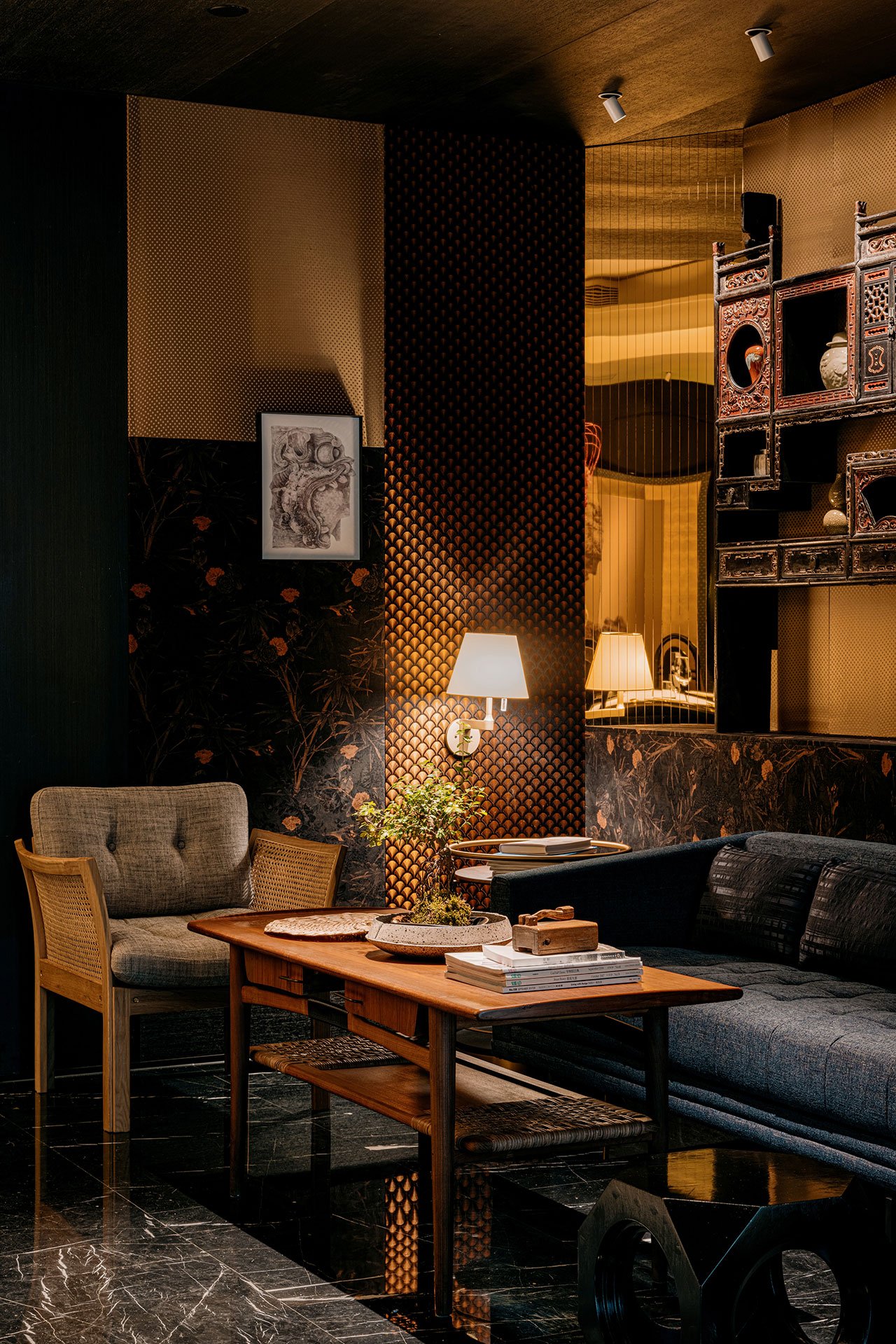 To counterbalance everything, the designers implement contemporary design staples like clean lines, simple shapes, and a somber color palette of saturated dark hues and grey tones, leaning heavily into the art deco restaurant approach with detailed furniture and light fixtures with gold accents and opulent vintage designs.
But it is this mix of natural textures like rough stone and wood with clean and sophisticated ones like glossy metallics, polished marble, and velvet, that creates this spatial and visual experience that is both sticking and balanced.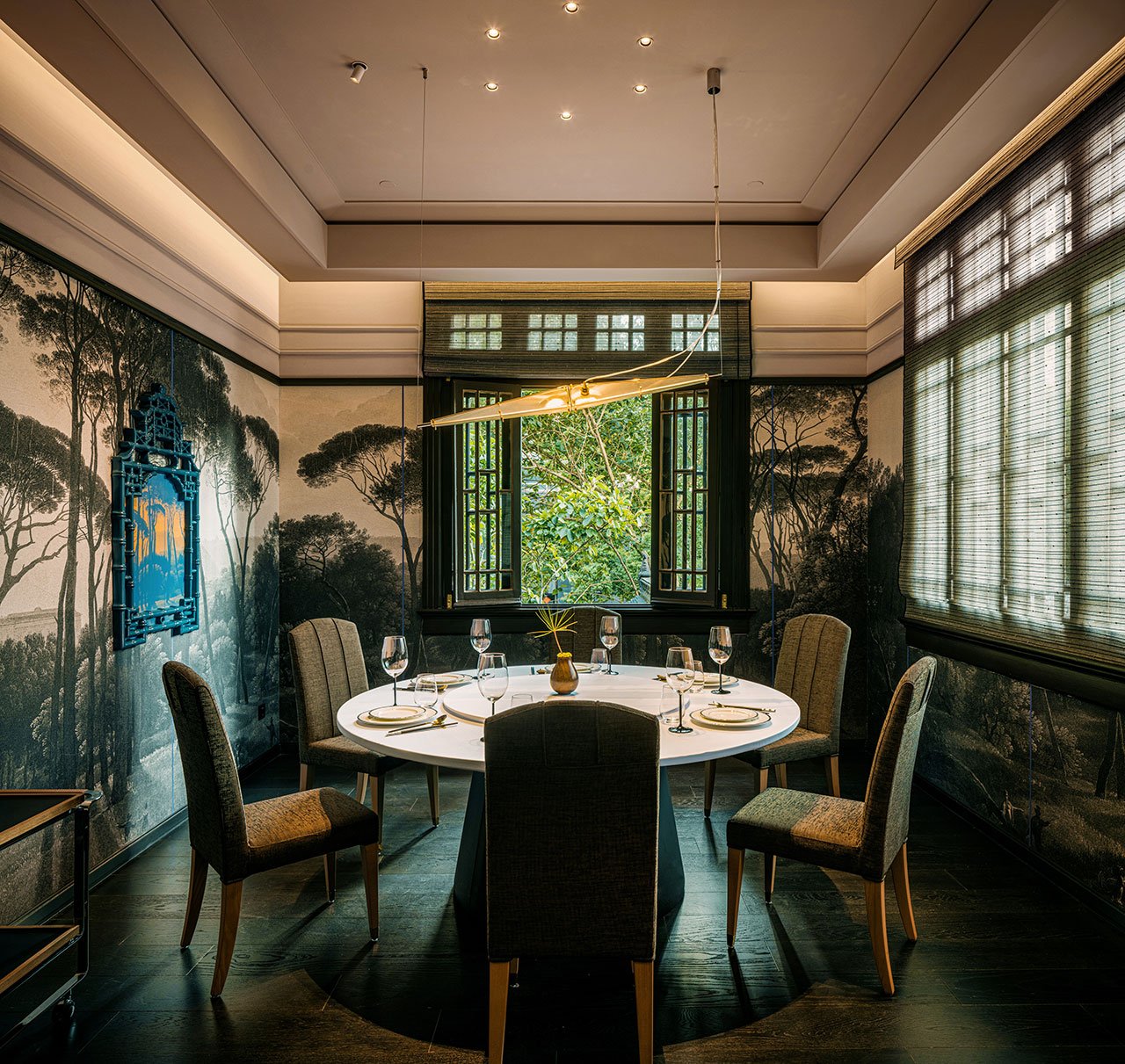 When Art Deco Restaurant Design Meets Chinese Decor
The design of Songyun Villa is a true masterpiece, with a unique and eclectic mix of Chinese and Western architectural and design elements, making it a harmonious blend of the old and the new. The villa's interiors are an homage to Chinese decor, and the design approach of this art deco restaurant has successfully created an indulgent spatial and visual experience that complements the culinary experience.
Dining at Songyun Villa is not just about the food but also about the experience, from the moment guests enter the villa's courtyard to the intimate dining spaces, which have been designed to evoke a sense of Chinese heritage rendered through a modern lens (thanks to the mix of Chinese decor and the art deco style). The Bob Chen Design Office has truly achieved a balance between past and present, tradition and modernity, and East and West.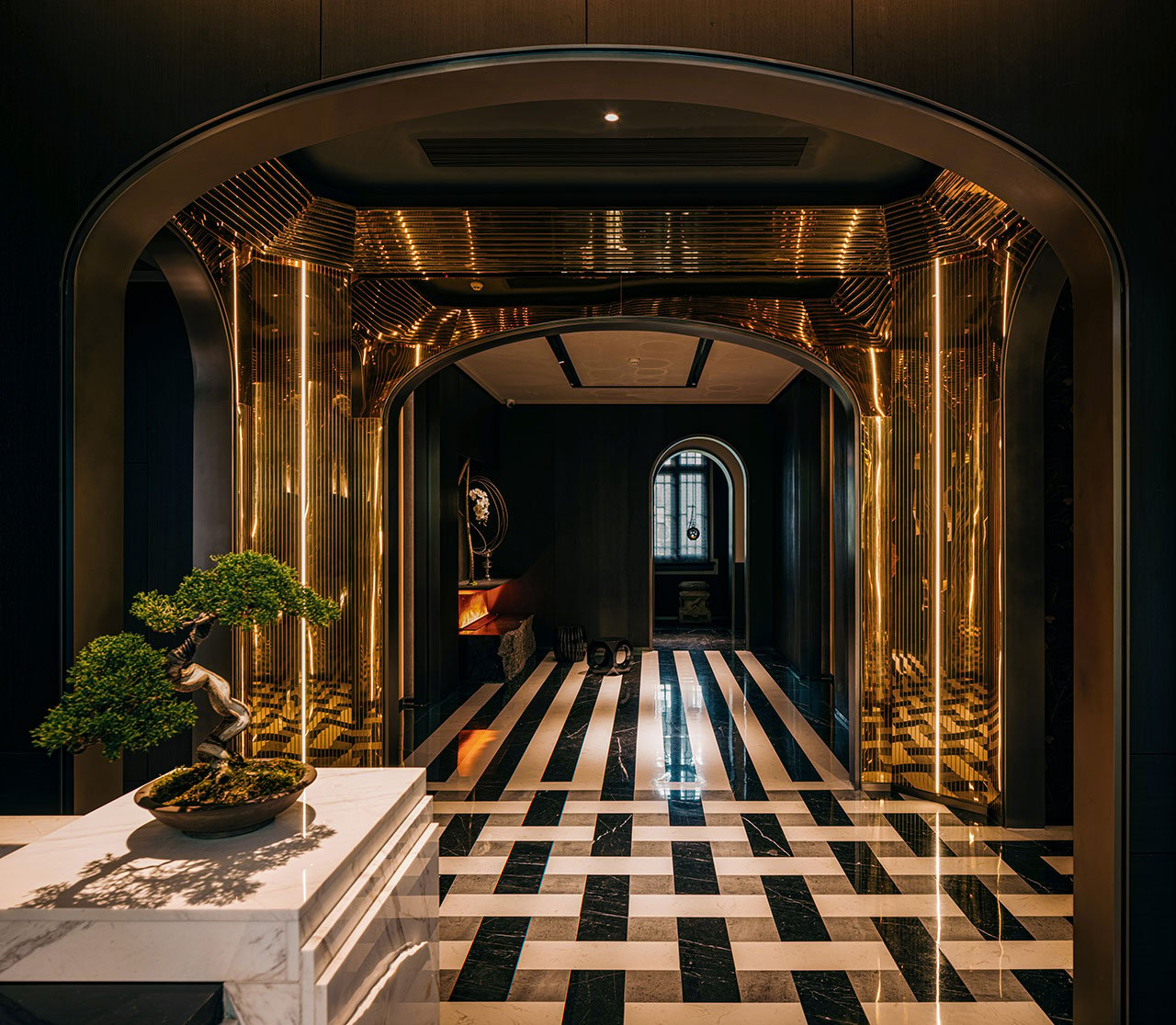 Are you feeling inspired by this project? If you have an interest in exploring the art deco world further, we have a collection of pieces that can help you add the Art Deco style to your interior decoration. HOMMÉS Studio offers a range of unique furniture pieces from seating to tables, lighting, and storage. Take pleasure in discovering our selection!

Source: Songyun Villa